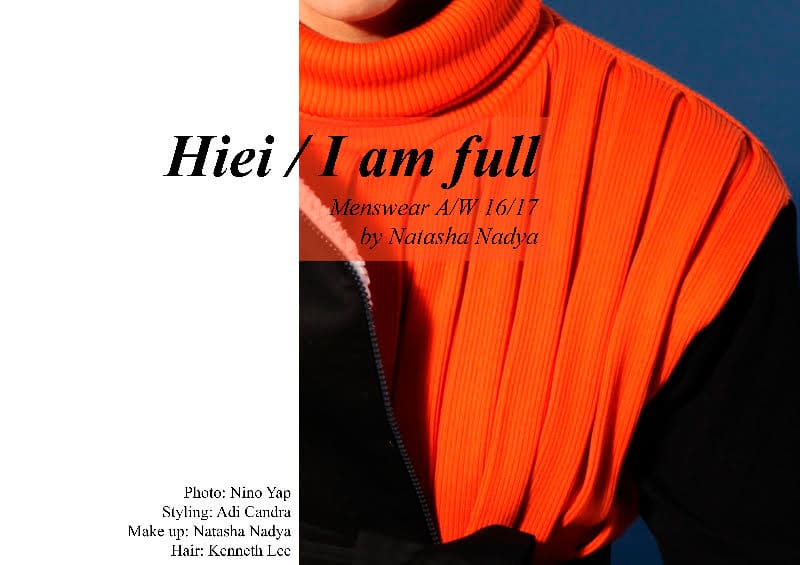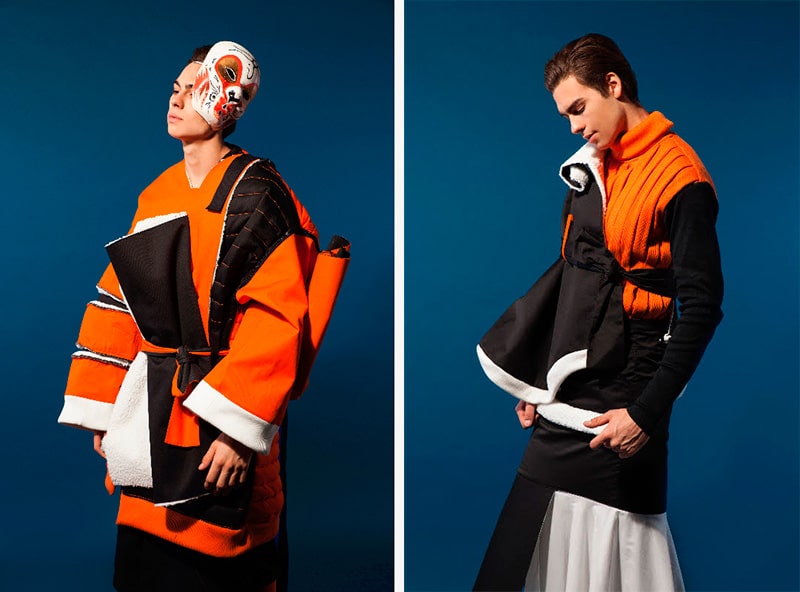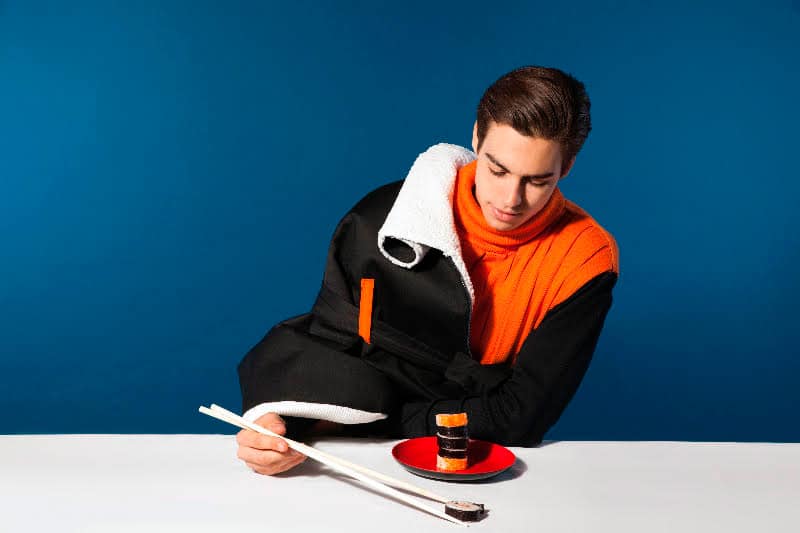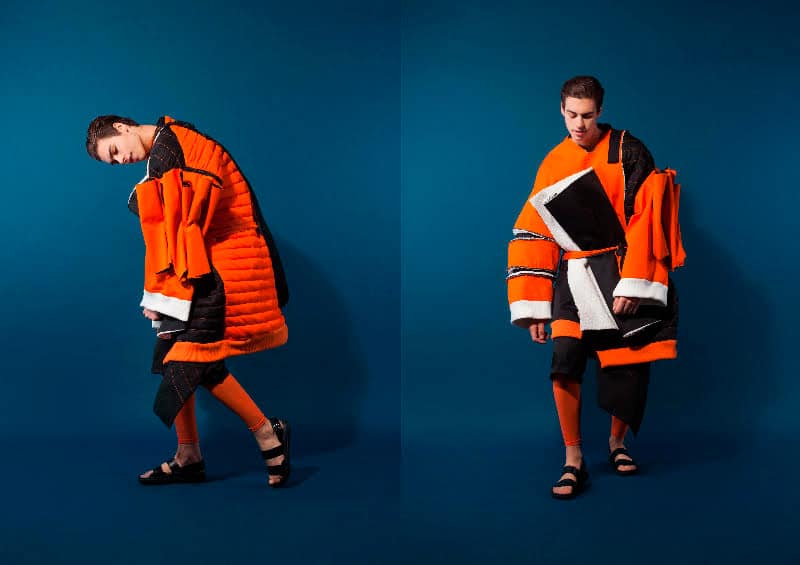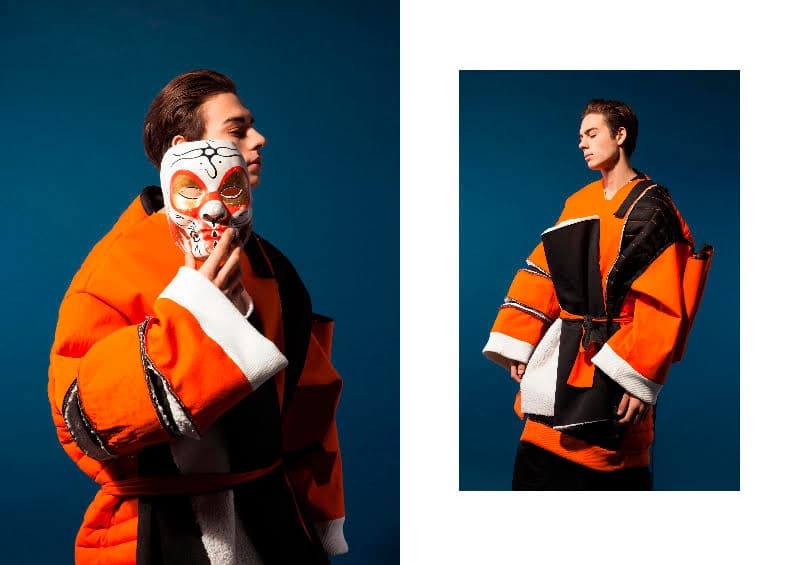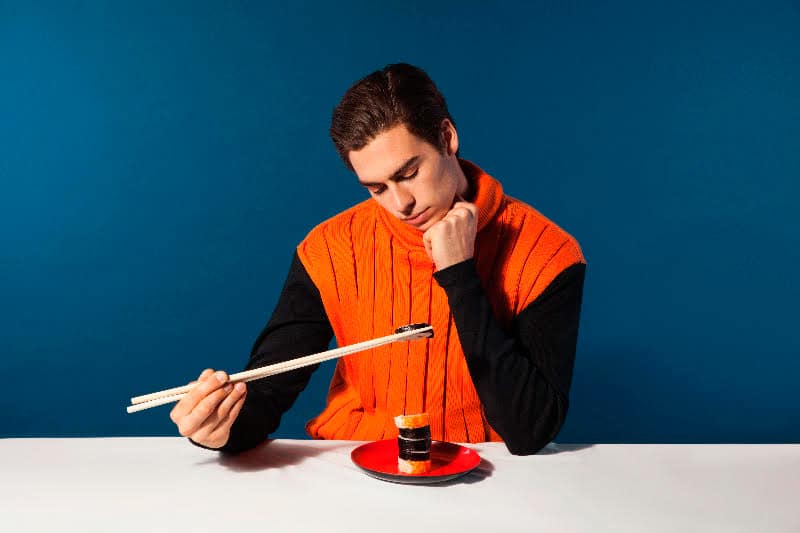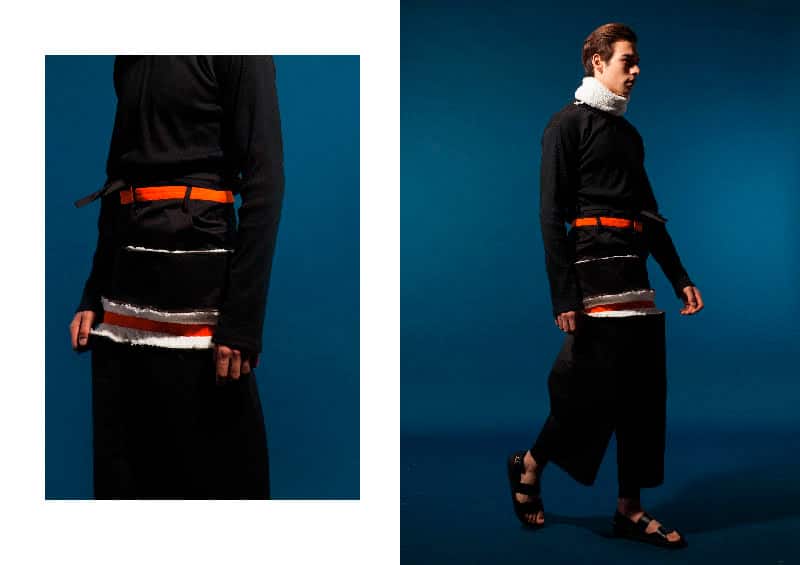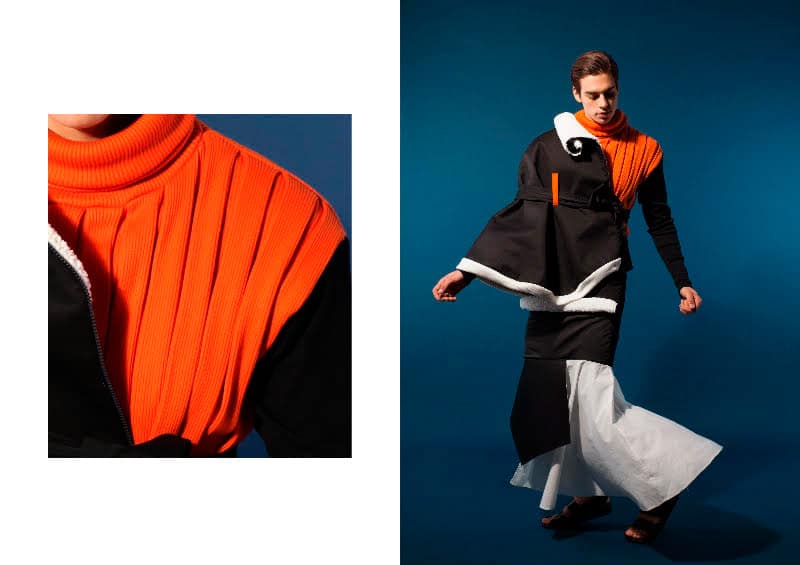 Natasha Nadya is currently working on her Diploma in Fashion Design at NAFA (Singapore). For her latest collection the designer was inspired by the different types of sushi, one of her favourite foods.
The concept of this collection is the cross-reference between sushi and utility wear. Not only it is bright and vibrant in colour, the garments are also come out as a form of protection.
The silhouettes, shapes, and colours get bolder and bigger along the way from the first look to the last look. That explains the feeling of being full after eating, as it gets bulkier and the layers that covers the body parts are getting thicker and heavier. The garments themselves are becoming more like armours for the wearer.
Photographer: Nino Yap
Art Director: Adi Candra and Natasha Nadya
Make-up Artist: Natasha Nadya
Hair Stylist: Kenneth Lee
Assistant: Cho Hyein and Thiri Yadanar
Model: Corentin H (UPFRONT)