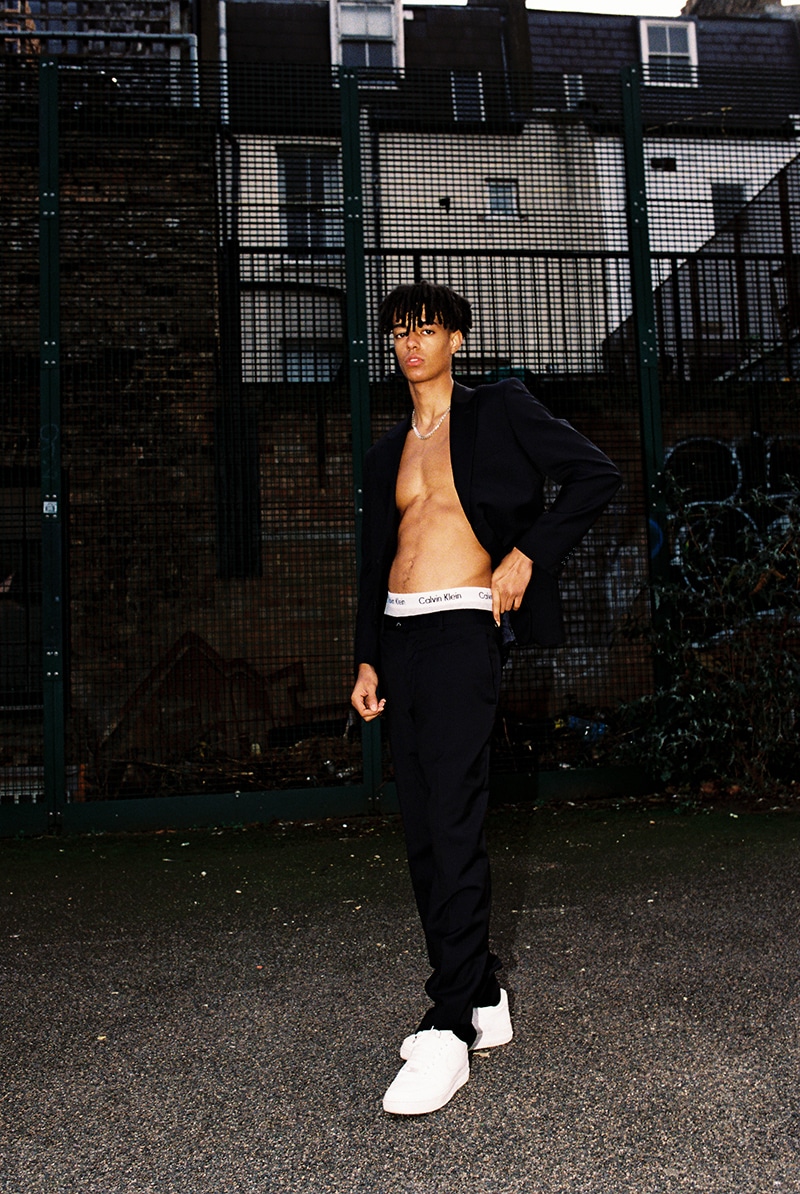 Modern youth? There's nothing quite like it.
It's the second month of 2020. New year. New decade. And as far as modern habits are concerned (believe you me, this isn't a prank) there here aren't many people that can attribute a sweeping mindset into contemporary culture, but Enfield native calls to mind his brightest inspirations and people who propelled his being. Fact.
Case in point? Straddling the lanes of comparison and rationality in a slow-burning society, there's nothing like reminiscing the husky tides of what's been and envisioning what's yet to come, and that's exactly what Jordan stresses within his lines. Gratitude and growth sync in building a pretty empowering crescendo, swaying into a promenade of wisdom. Yes, this is a newcomer to keep your eye on.
We catch up with Jordan Codrington about growing up, identity, race, and mental health.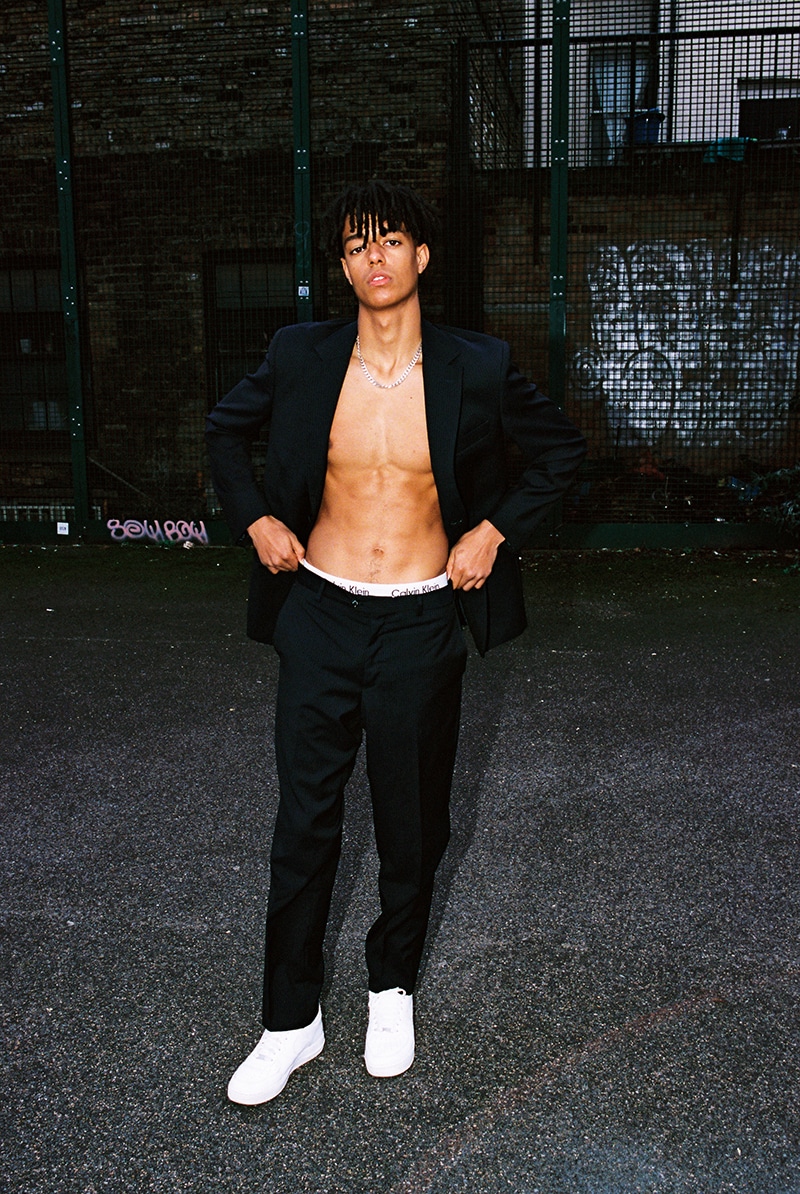 Hey Jordan, let's start on with the boring stuff. Introduce yourself if you may!
Yo, what's happening Fucking Young?! My name is Jordan Connor Codrington, I'm 19 years old and currently living just inside Hertfordshire. I am of mixed heritage with my father coming from Barbados and my mother being English, but most people think I'm Jamaican (I think they're the dreads, lol). I'm still so new to the whole modeling world and there are still moments when it feels surreal but with time and patience, I know I can make my indent on this vast industry.
Let's talk about this from the outset – tell us how it all materialized for you.
Growing up I was always so active running, playing football, swimming doing anything and everything I could really, as I just loved sport. As a child football and athletics really piqued my interest the most, factor which led me to play junior football roles for Tottenham, Stevenage, and Luton between ages 13 and 16. When I was 12 I got approached by an agency to do child modeling; my mum was over the moon but I was so terrified I didn't take the opportunity. It's funny how times change perspectives.  Ever since that missed opportunity I always walked around with the question in my head: Could I become a model? I didn't believe I had enough self-confidence to pursue such a dream. I would say my journey really started materializing in the later stages of 2018, as I had a few experiences when going to the gym or walking through London, where someone would stop me and ask if I was famous or if I was a model. Funnily enough, this gave me enough confidence in myself to start dressing how I wanted to look and embodying the character I wanted to be instead of being reserved like I once was. I believe I gave myself the right presence and look to be spotted by a scout in a crowd of people. Reading that back it sounds so vain, I'm really just trying to hammer home the importance of self-love I promise!
Three words that describe your best self are…
Cheeky, eccentric, grounded.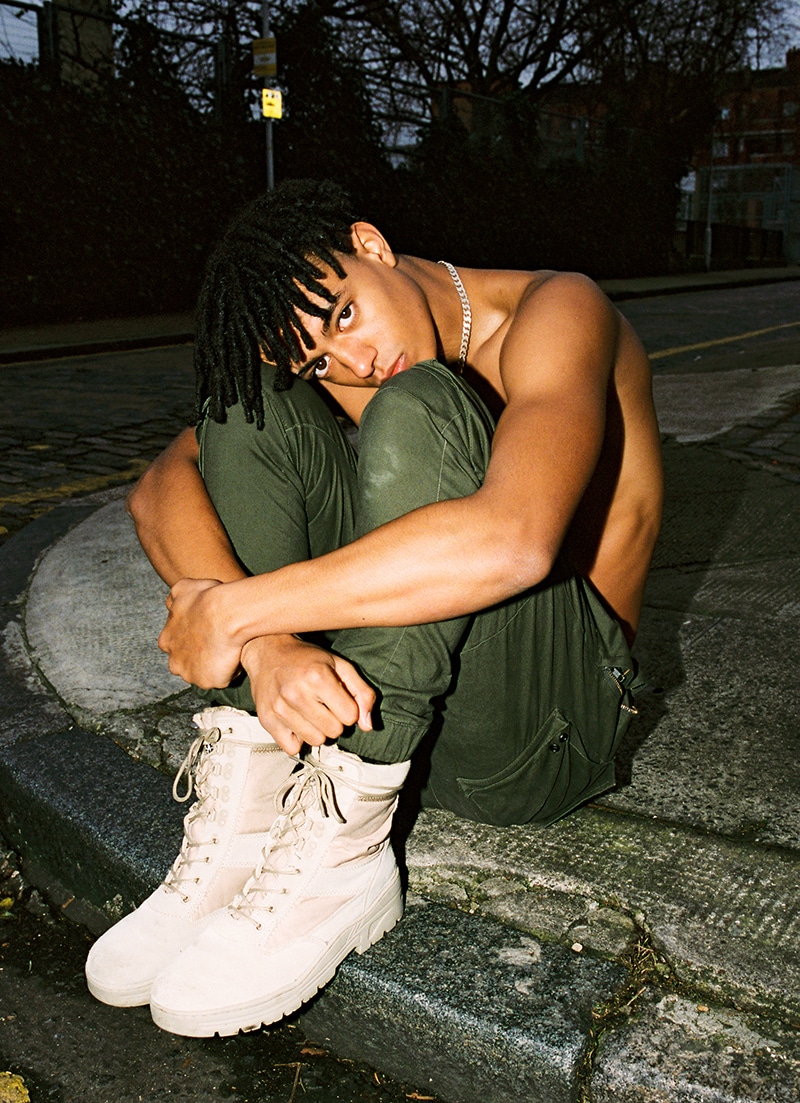 How were you discovered/scouted? And what were your first feelings when you happened to sign your first contract?
I went to the Field day festival in Tottenham when two people approached me and asked if I'd ever considered becoming a model, at first I thought it was a scam until I read the card they gave me and saw it was from Elite. I went and after two hours of interviews and having photos taken, they decided they wouldn't sign me. I was gutted and disappointed in myself until a few hours later I received a call from the scout who urged me to pursue modeling and told me to go see a booker at Models1. So I did, I went, got booked for a test shoot and the rest is history. Signing that contract felt like a middle finger to my past self-afraid to be me!
Who's been the best client to work with? 
Everyone I've worked with so far has been so helpful from advice to just having a general laugh and becoming pals. It's hard to say for sure but the people I've met as a whole have all contributed to this being such a great experience.
Could you describe your favorite modeling experience so far?
Ahhh this is a difficult one as my experiences so far have all been positive, being half-naked in the rain was surprisingly fun (and freezing) and the shoot for this magazine was a rush, to say the least!
How's it been for you since commencing?
As I'm not on call full time and was scouted whilst pursuing a full-time qualification it's been slower than I want. I really wish I could be in two places at once but that's life. But work keeps coming through so that's a positive it's been more about making the time rather than not having any opportunities at all which I'm happy about. I am excited for 2020 though and I can't wait to see where it takes me.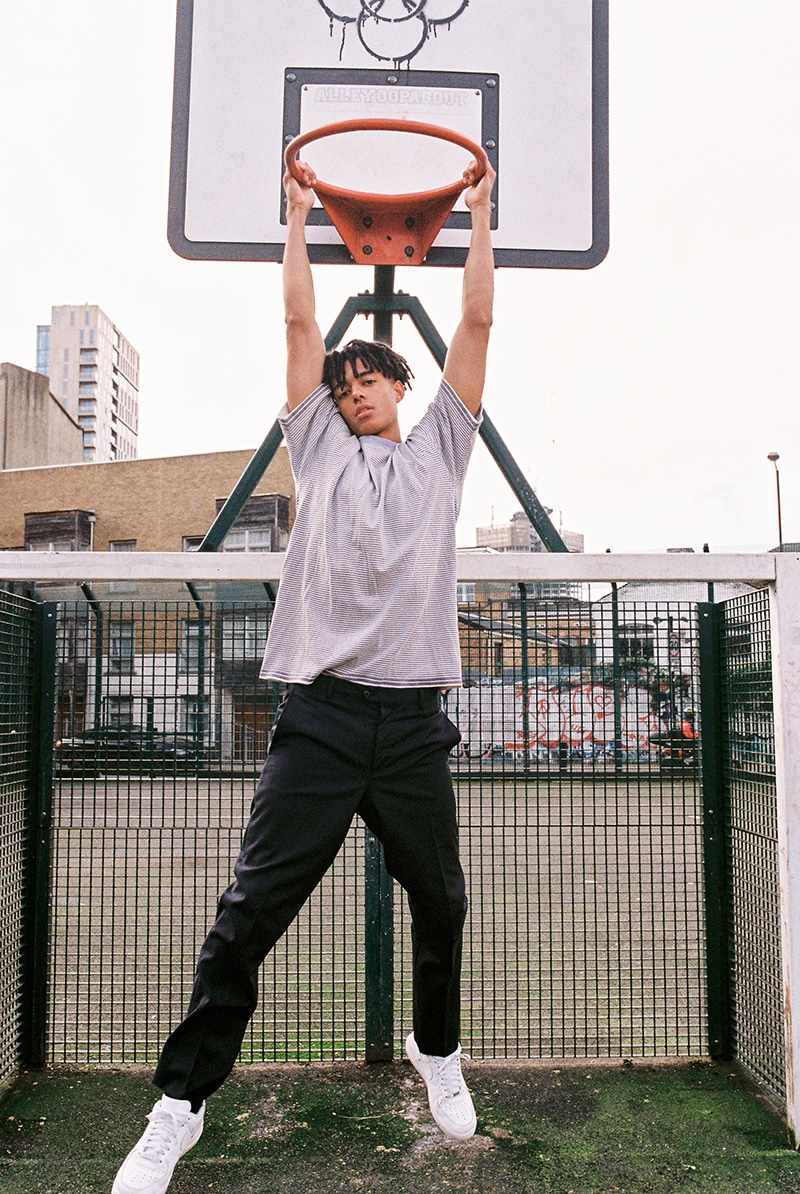 Could you give us a fun anecdote about yourself?
I once lost my shorts in the sea on holiday; all I had on me to get back were goggles and a bucket I found scurrying across the beach!
Essentials to bring along your travels for a last-minute job are…
Water: Cannot stress this enough!
Headphones: Music really gets you through some long train journeys.
Moisturizer: Dry skin can be the bane of my existence so my cocoa butter is a must.
As a greatly-esteemed model across social media, what are your thoughts in regard to the whole Instagram thing?
I was so anti-social Media before I became a model. I really didn't like the idea of showing off only the best aspects of your life like everyone seems to do. But as a model it provides you with such a reach it's almost like having a second portfolio. I really need to step up my Insta game but I still have an attitude to it where it really isn't important to me, If I like a pic I take I don't think to upload it, I'm really not too bothered. Having a large following can be beneficial though so I'll probably try to cultivate mine this year and take it seriously. Negativity online has never bothered me as only those beneath you can drag you down, both mentally and physically.
How important is culture to you?
Culture is everything! Without culture I wouldn't be here now, uniting people is what culture does best and the industry would be so bland if it lacked it.
Do you like being a model of color, in modern society, has it impacted your mental health? Kindly, elaborate. 
Honestly, I love it; I love the sense of brotherhood it brings when I meet another model who is of mixed heritage. There's an instant relatability that goes such a long way. The convos' often always start with 'Yo where are you from' and we get it cracking from there. Luckily, I have never experienced racism directly, so it hasn't had any negative effects on my mental health. Seeing other models of color doing well fills me with such pride and inspiration it's crazy. I would say being a model, in general, has impacted my mental health more than anything, regardless of color. It's a constant battle on the inside: I know I'm more confident than ever before but with that come's greater fears, we'd all be lying if we said we never had down days. I feel like in modern society there's often so much emphasis on appearing picture perfect for others that we often neglect ourselves, listening and conversing with the inner you is such an overlooked aspect today. Often people turn to religion or groups for security and solace but conquering your own mind, in my opinion, is the greatest solace of them all, to know yourself is to know god.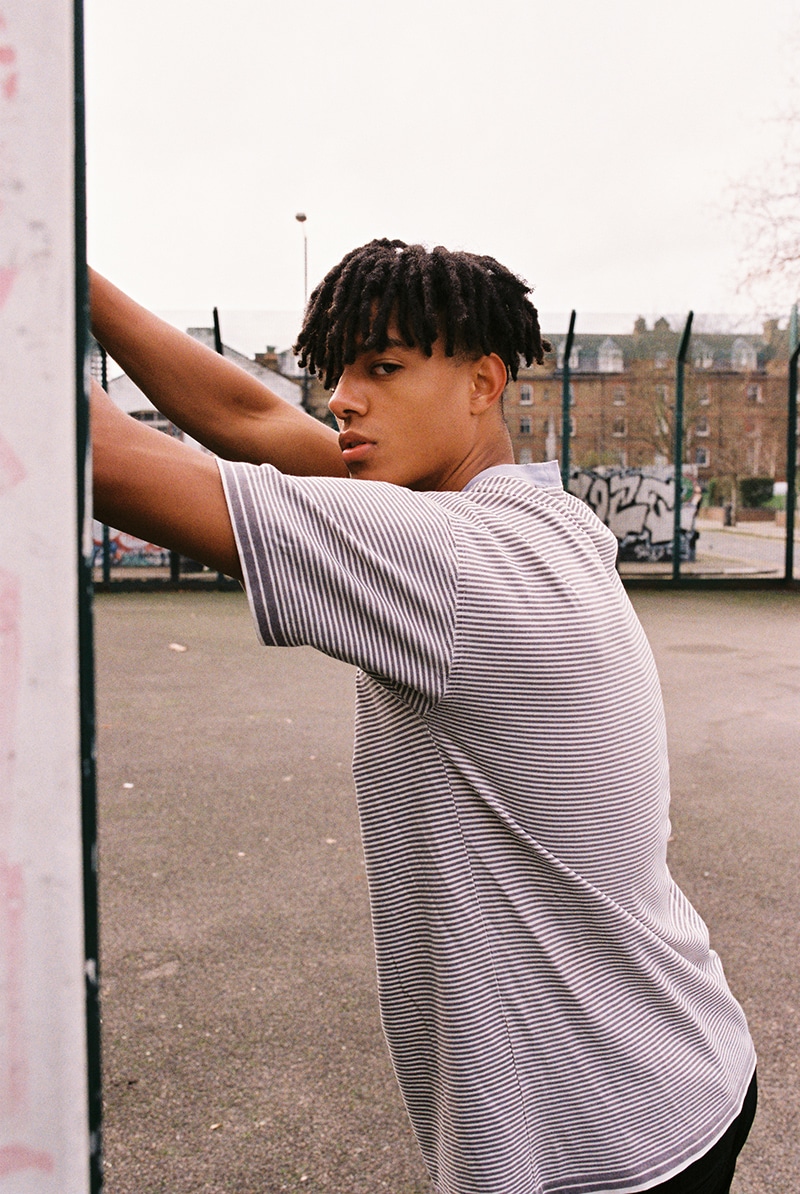 What's your experience with race and racism in the fashion industry?
Personally, I see the fashion industry becoming more diverse every day, it's a great step forward heralded by innovators like Naomi Campbell. Although it does make me question if it's for the right reasons? In today's world, there's always controversy regarding race and everyone is so quick to highlight something as racist, I feel as if organizations are often put in a chokehold to include models of color as to avoid the stigma of racism.
What's your take on modern fashion, from a social perspective?
Modern fashion to me is quite funny, with so many collaborations between high fashion and streetwear the line between both is often blurred to the casual onlooker. Nowadays you can see the same outfit everywhere as if people dress from the same wardrobe. It's funny because the style their wearing isn't really theirs, someone must have inspired them all to think they're THAT guy and now you can't even tell them apart. I believe personal style conceived by those outside these bubbles really defines modern fashion, the innovators who challenge the norm and look away from what's 'In' right now and take steps towards the future.
What are the things that really matter to you?
Family and friends;
Preservation of my mental health;
Making sure I have a meaning in life.
Do you feel reassured through your social media channels? If so/not, how come?
Personally, it's a mix; on one hand, I love seeing the positive response to uploads on my socials, who doesn't? You always feel a certain grandeur when you get the positives but on the other hand, I don't agree with how social media can influence a person's mood, whether good or bad, they are two sides of the same coin. As such I am trying to change my thinking towards media like Instagram, I'm trying to see it more as a social scrapbook, memories I can look back on in photo form. This way the only feelings I can provoke are those of reminiscence, looking back on the past and looking forward to the future.
What do you wish you could have done differently throughout your journey?
I have more confidence in myself from the get-go. I was always so afraid to fail at things that I often developed this nonchalant attitude as if to lull myself into believing I didn't care when deep down I did. Self-confidence is so important when you feel good on the inside no outside force can stop you.
Any major inspirations?
The people I keep close around me definitely, I hold my friends and family in high regard and love to see them doing well for themselves, it pushes me harder! Celebrity wise, definitely A$AP Rocky a million times over. His confidence and attitude are something I adore and wish to embody; his dress sense is exquisite.
What's your biggest remorse?
Definitely should have stuck with football, aside from that I try not to regret too much, I like to be thankful for who and what I have now.
What's the wisest lesson you've learnt being in the industry? 
Taking in all sources of information, whether criticism or praise, is beneficial to finding your own conclusion. Listen to everything and everyone; find your own truth from the knowledge all around, it's okay to question yourself.
Any advice to give the young wave of aspiring models, wanting to venture into such field?
Build your confidence; pretending to be something you're not, will not get you anywhere.
Remember this isn't going to be a forever gig.
Never take anything in the industry personally.
Have fun with it for as long as you can!

Photography: Joel Smedley @smedleyshots
Styling: Chidozie Obasi @chido.obasi
Talent: Jordan Codrington @jordancodrington at Models1 @models1
Brands: 66north courtesy of IPR London, Stone Island, and Saint Laurent.