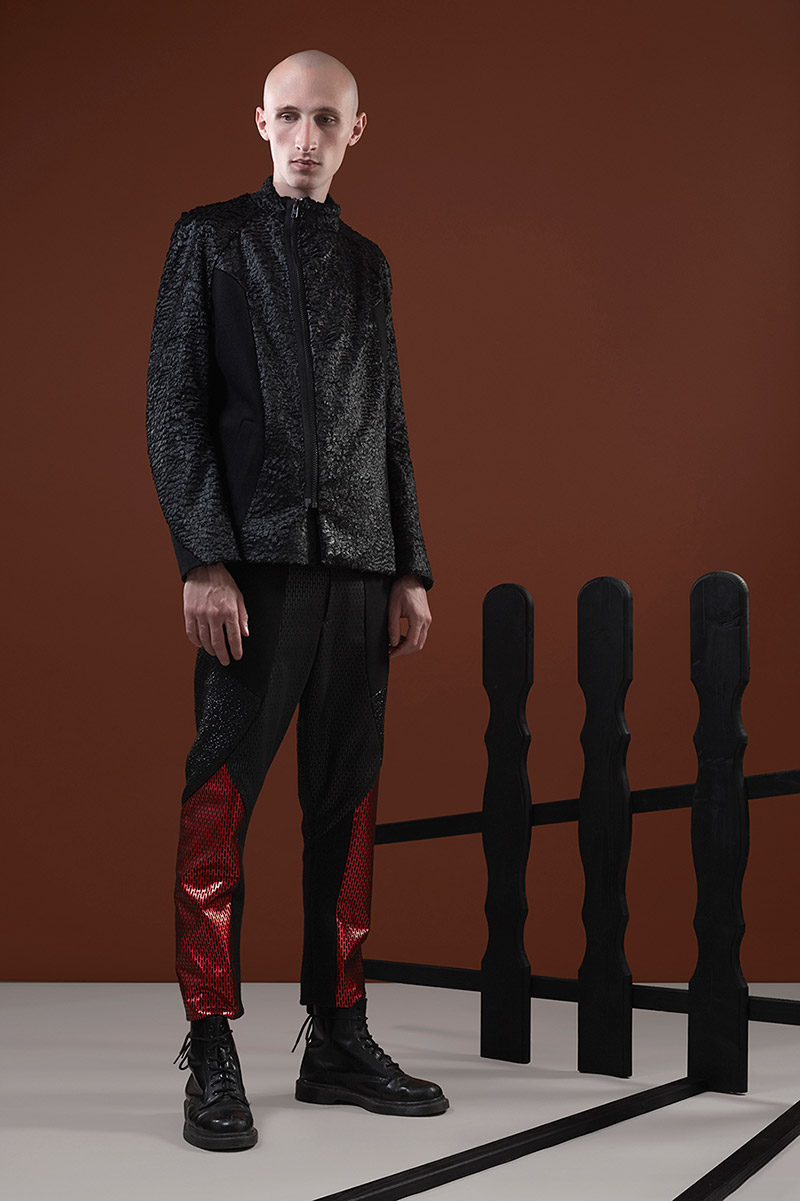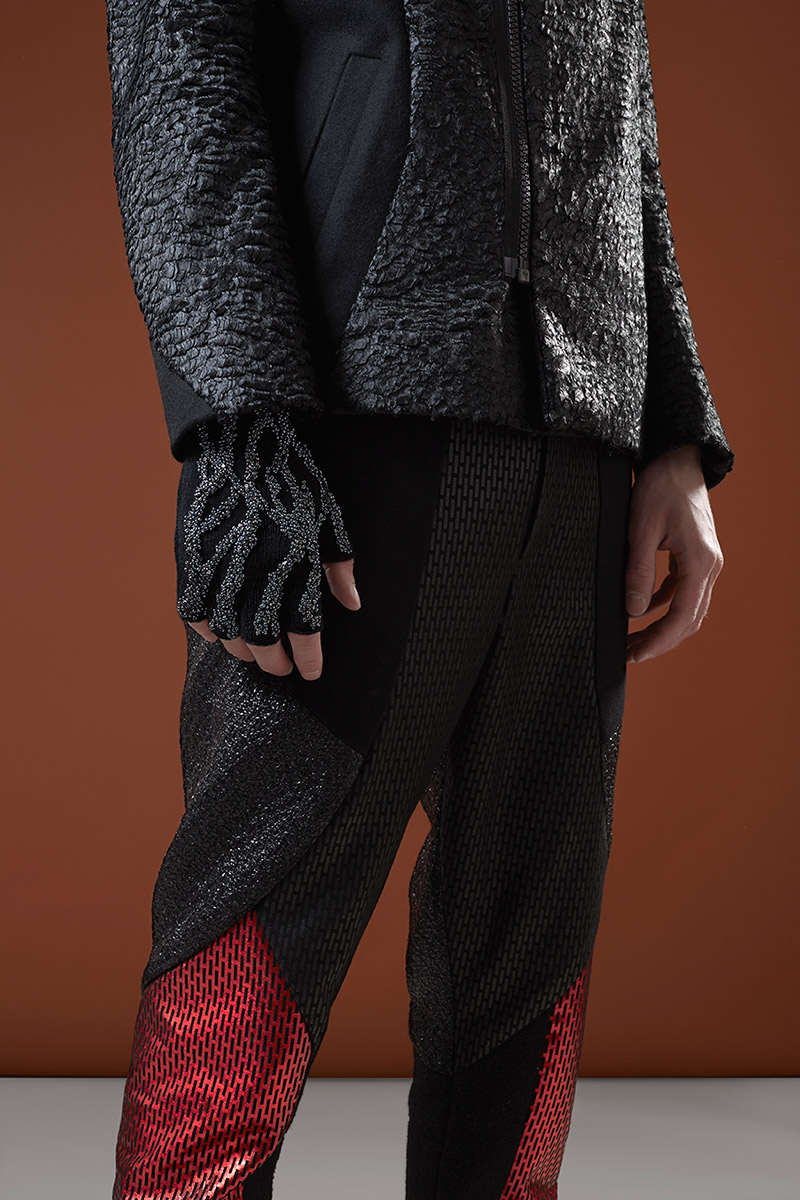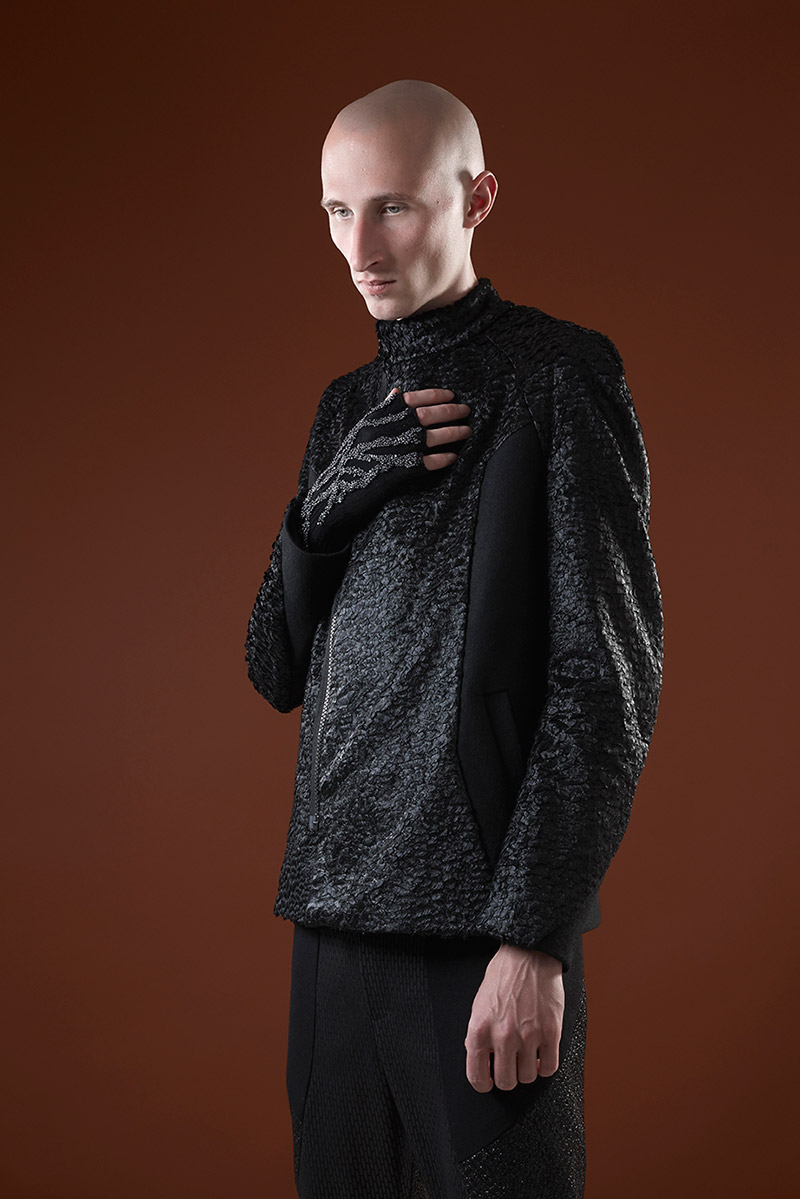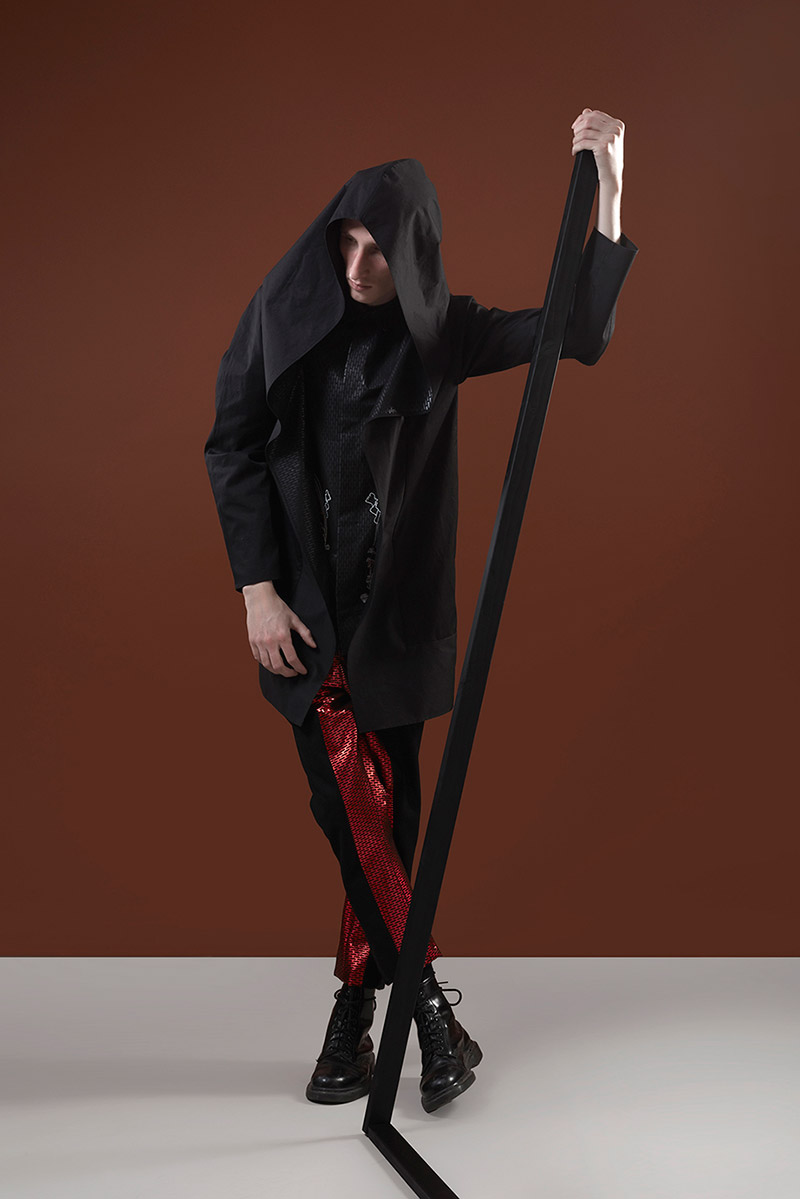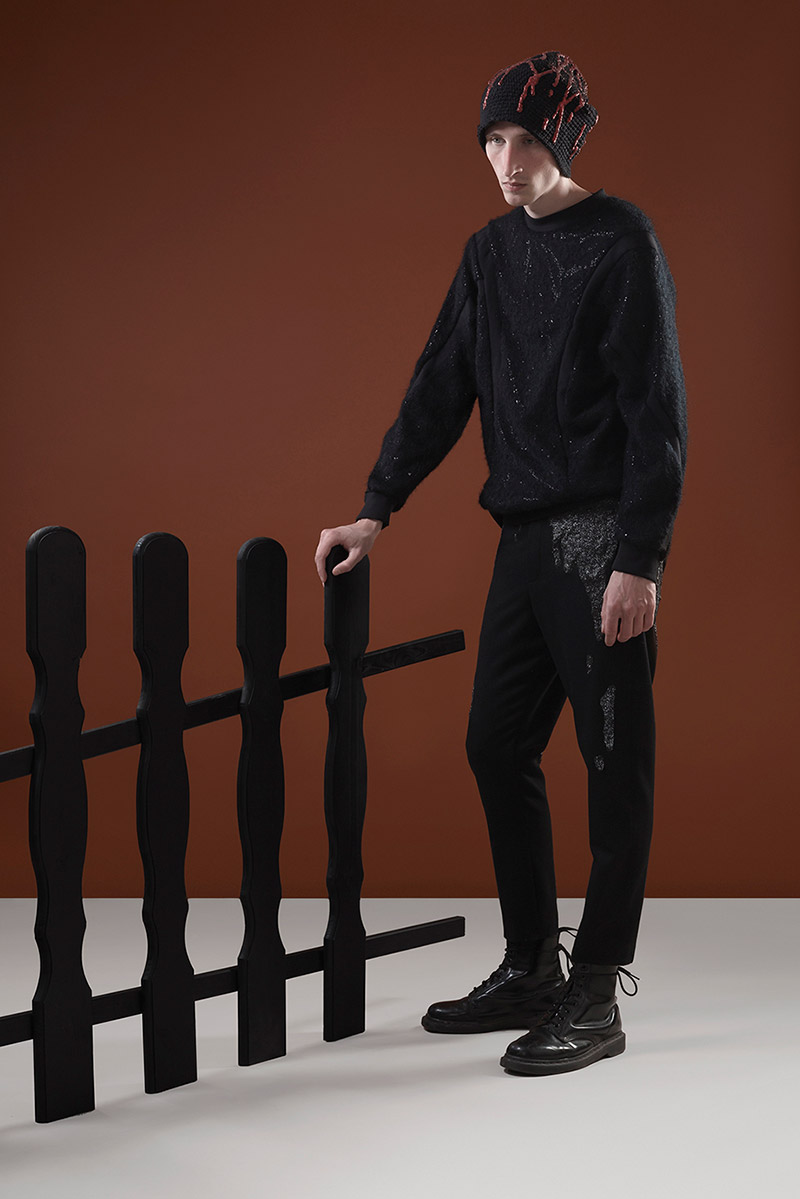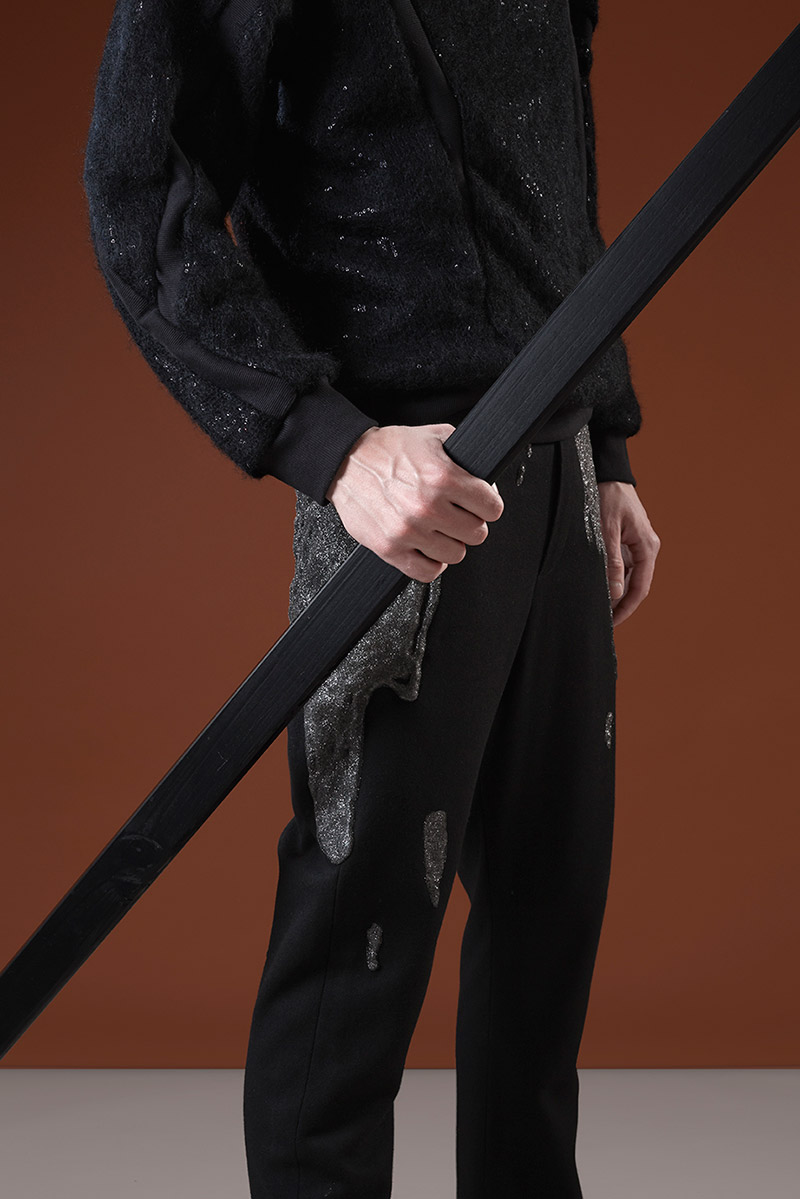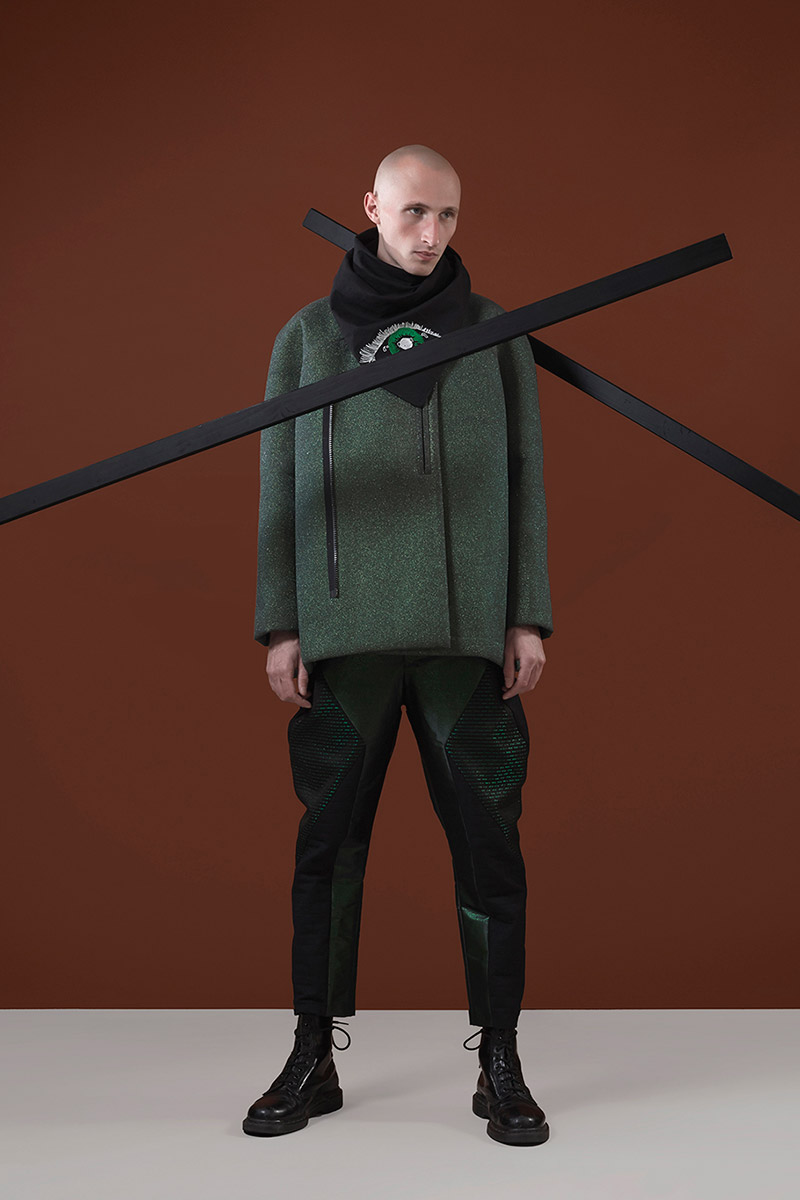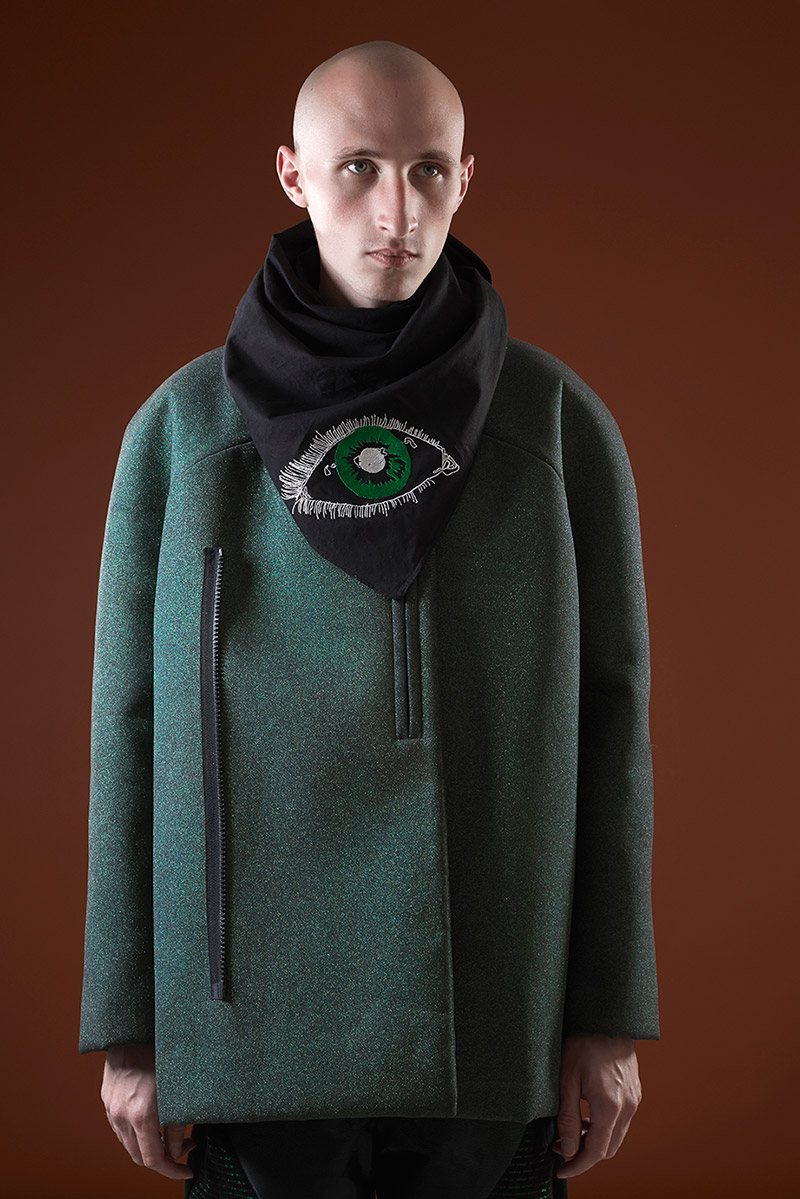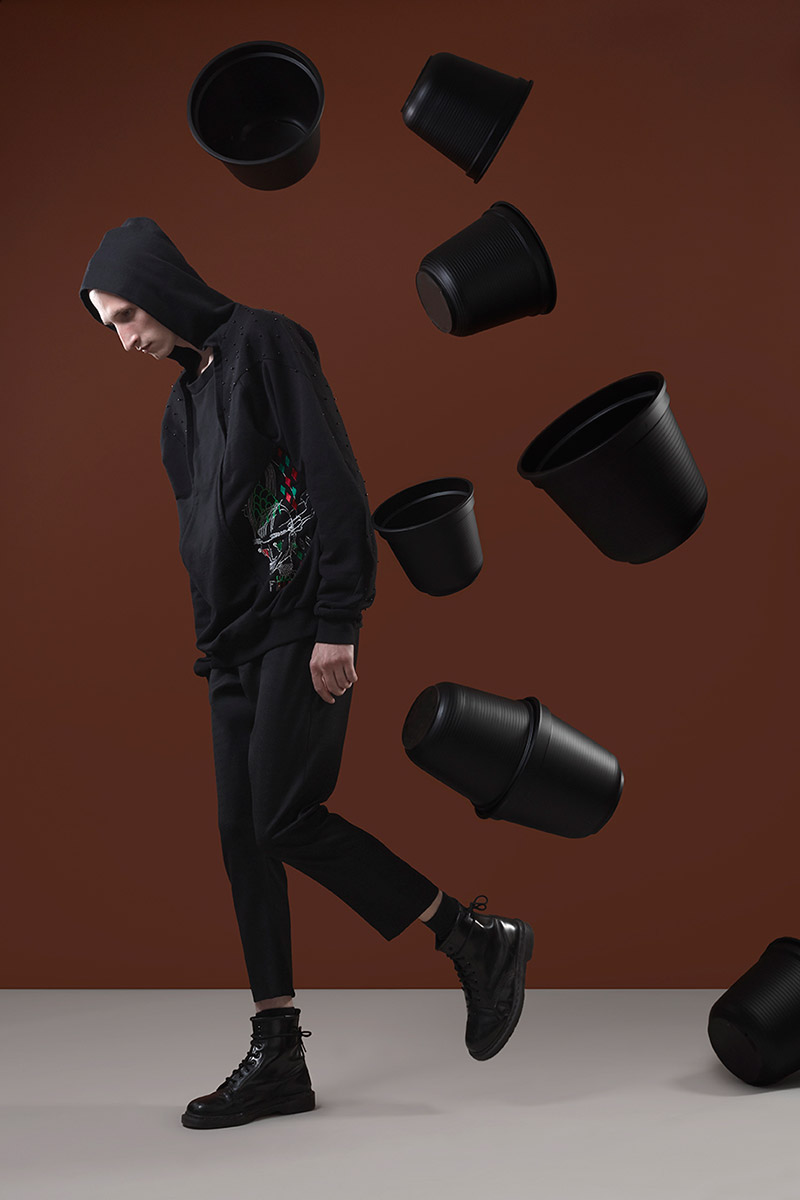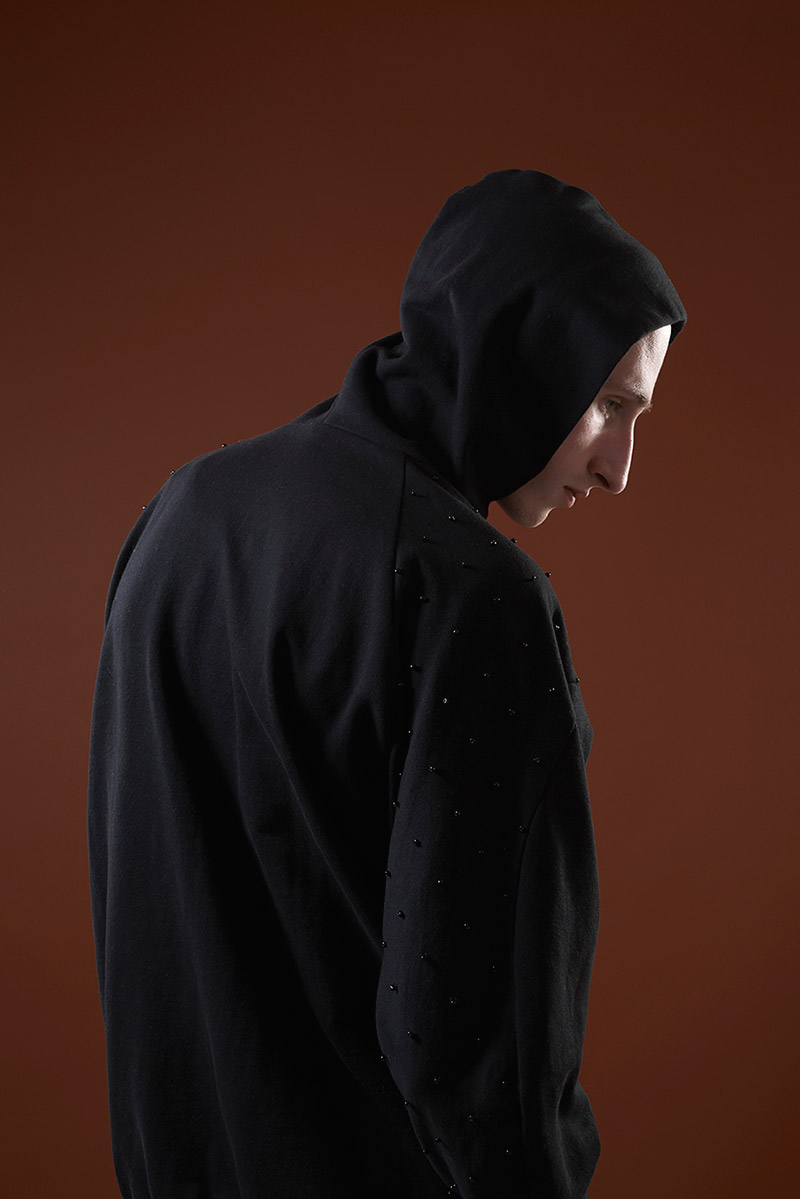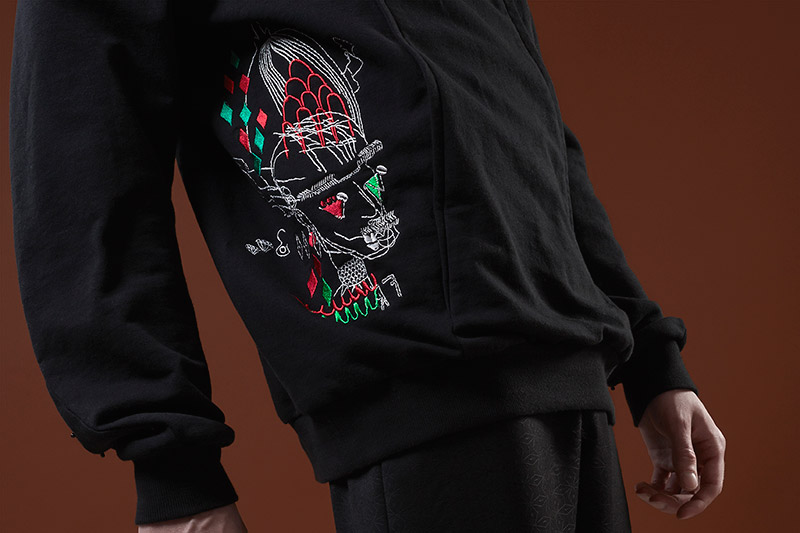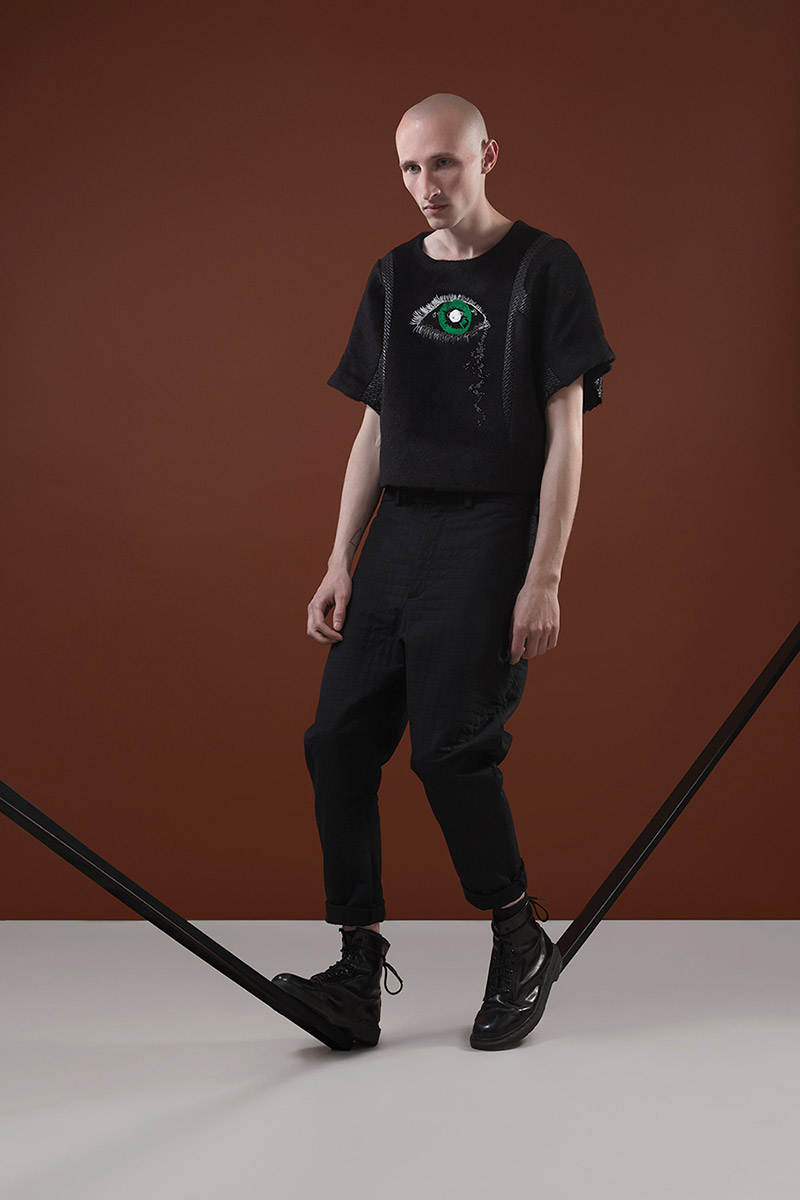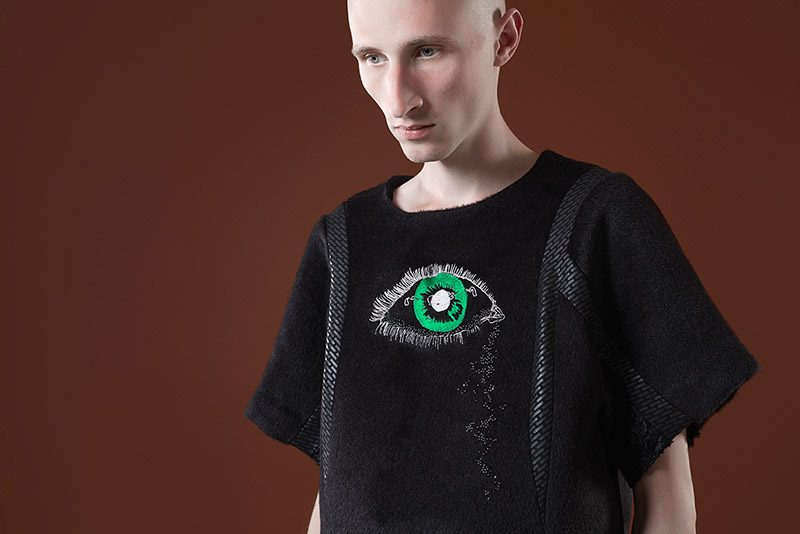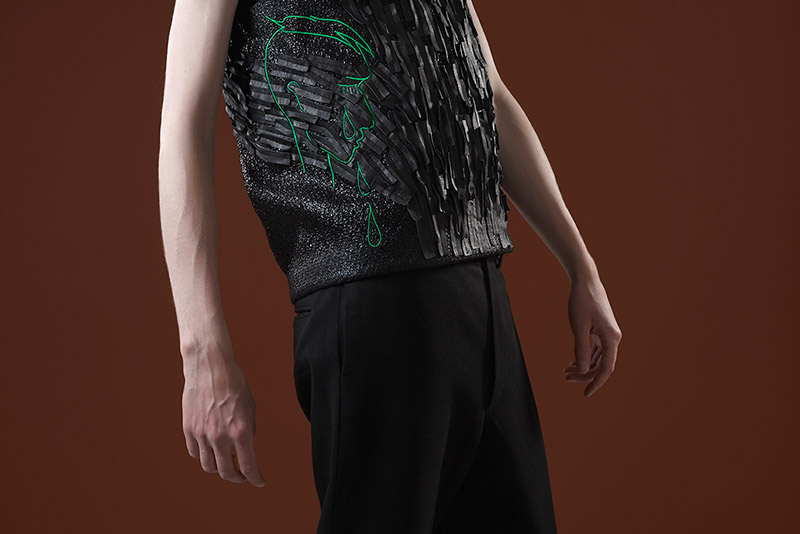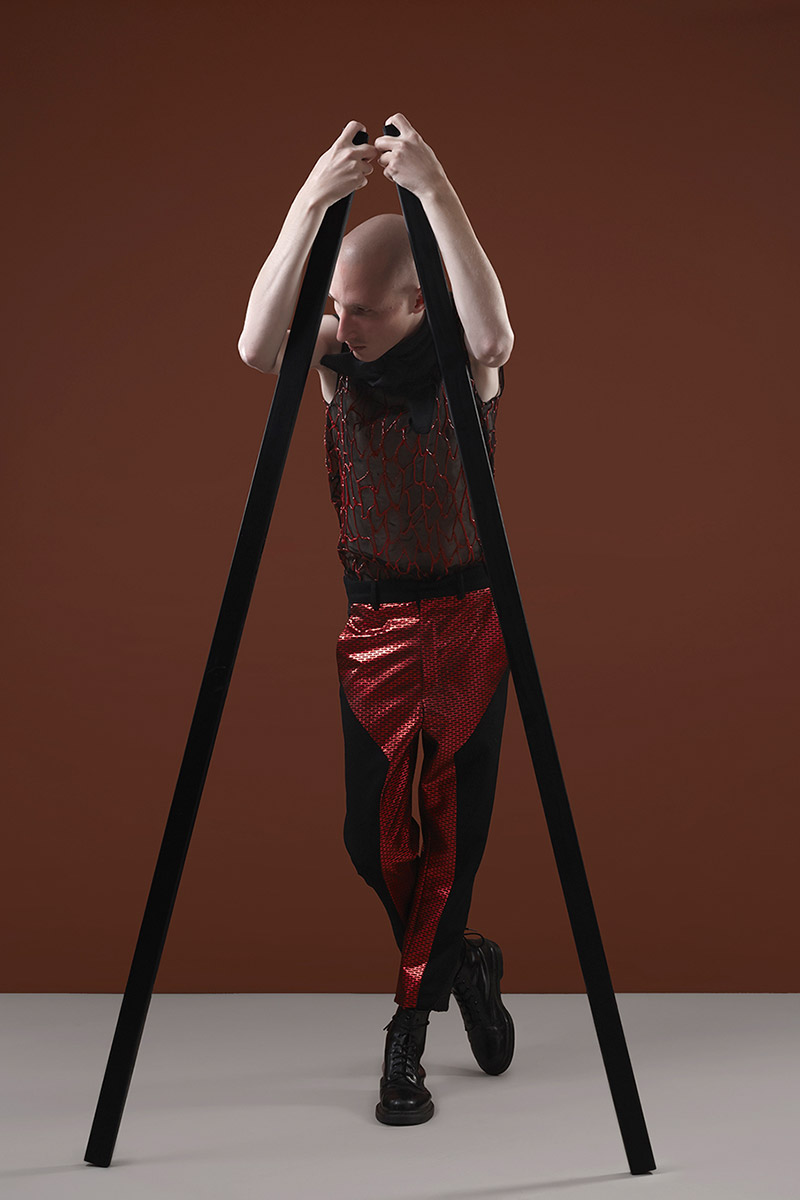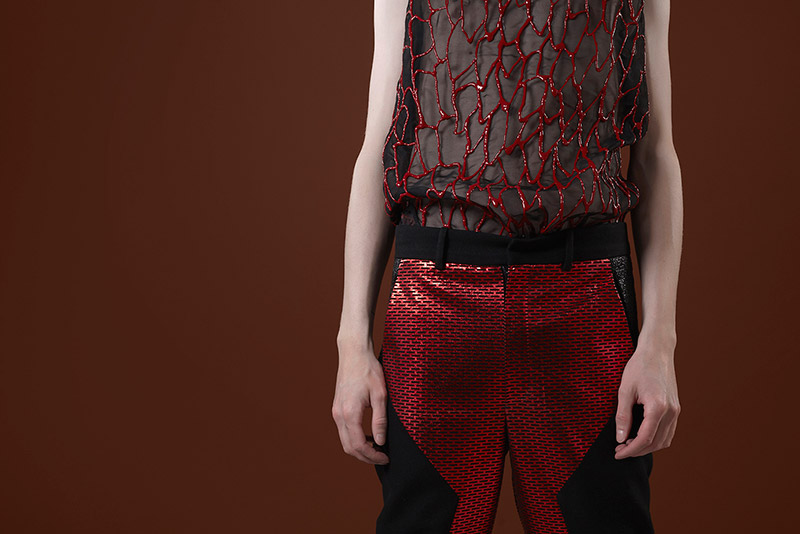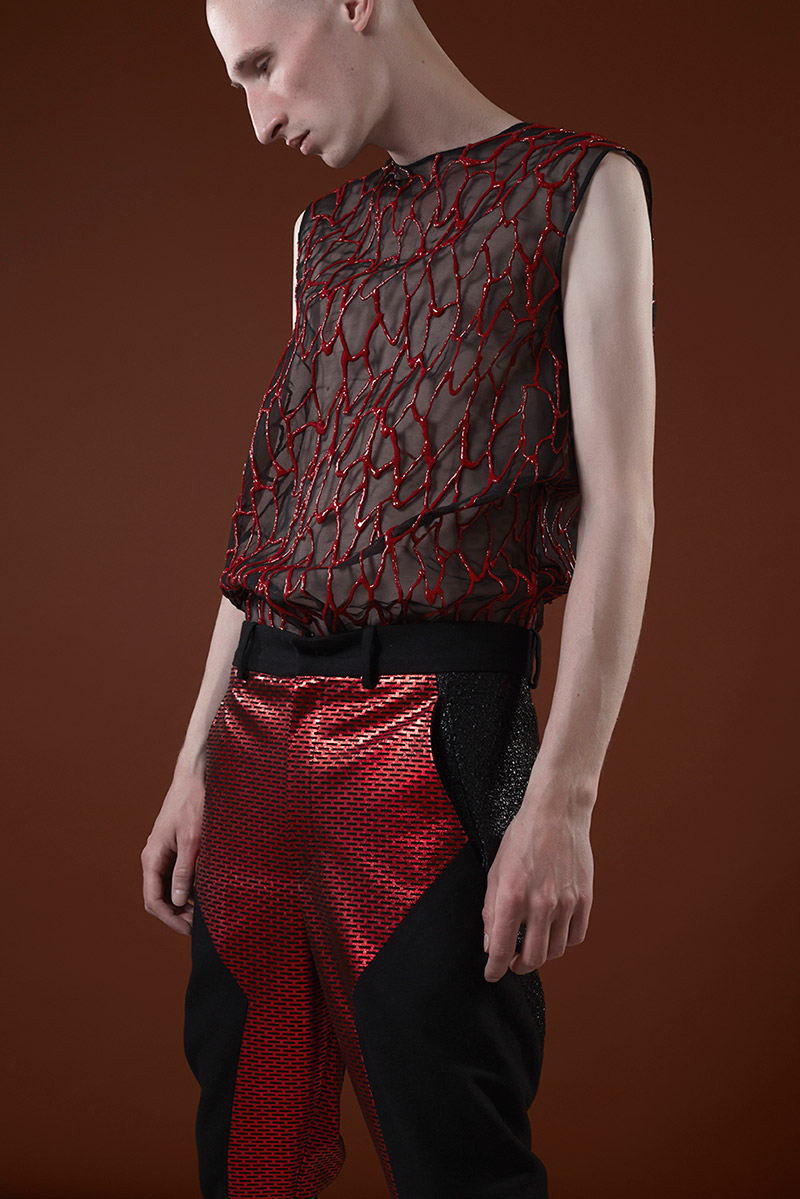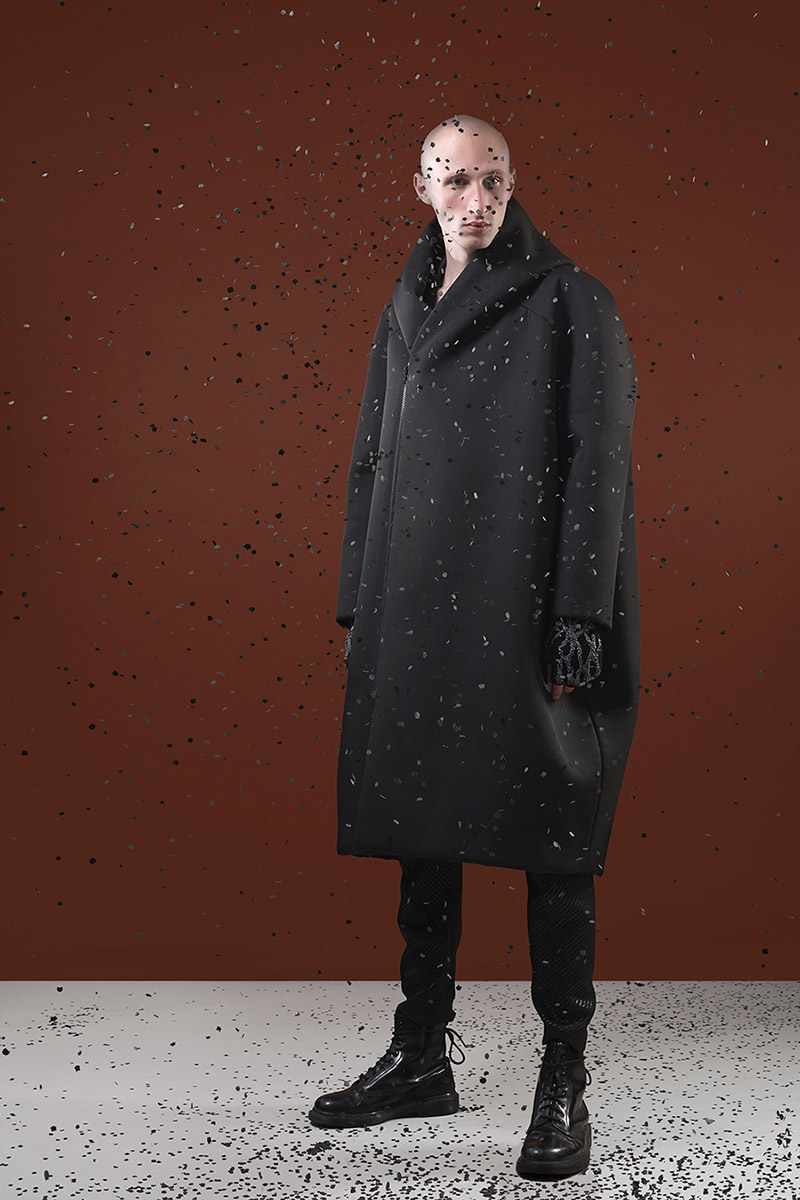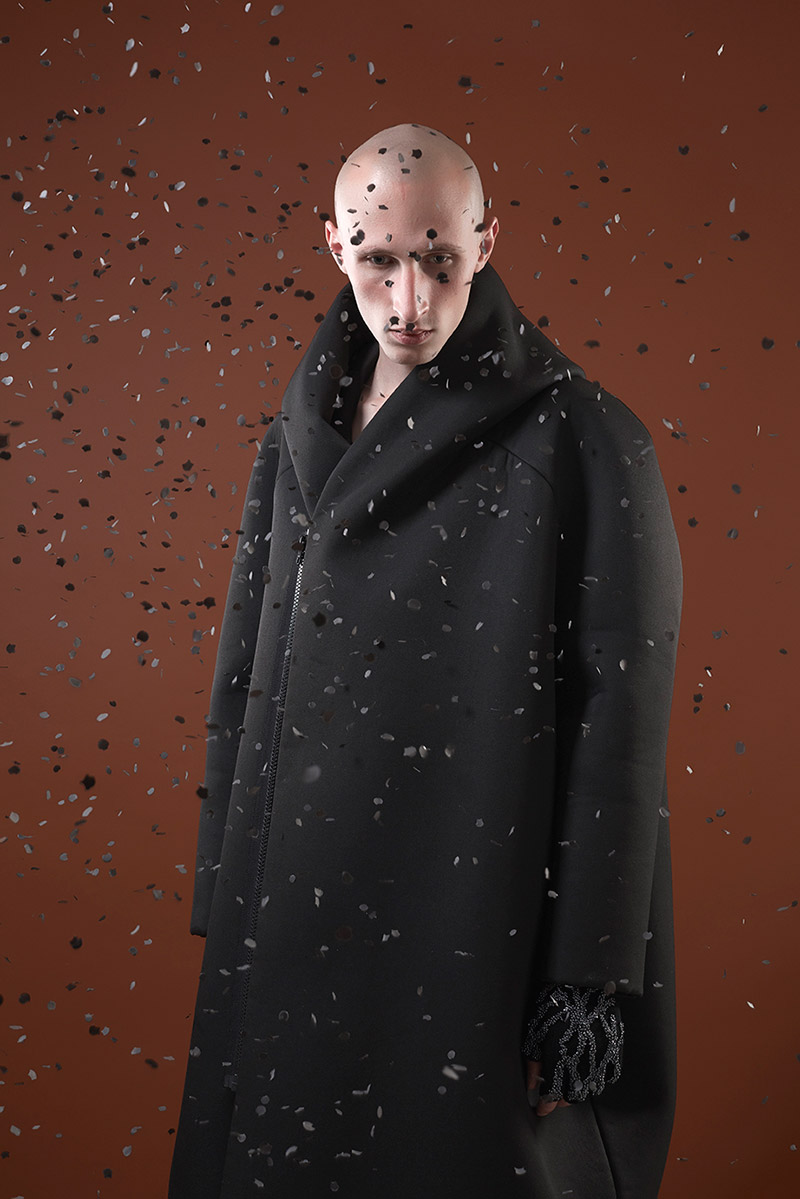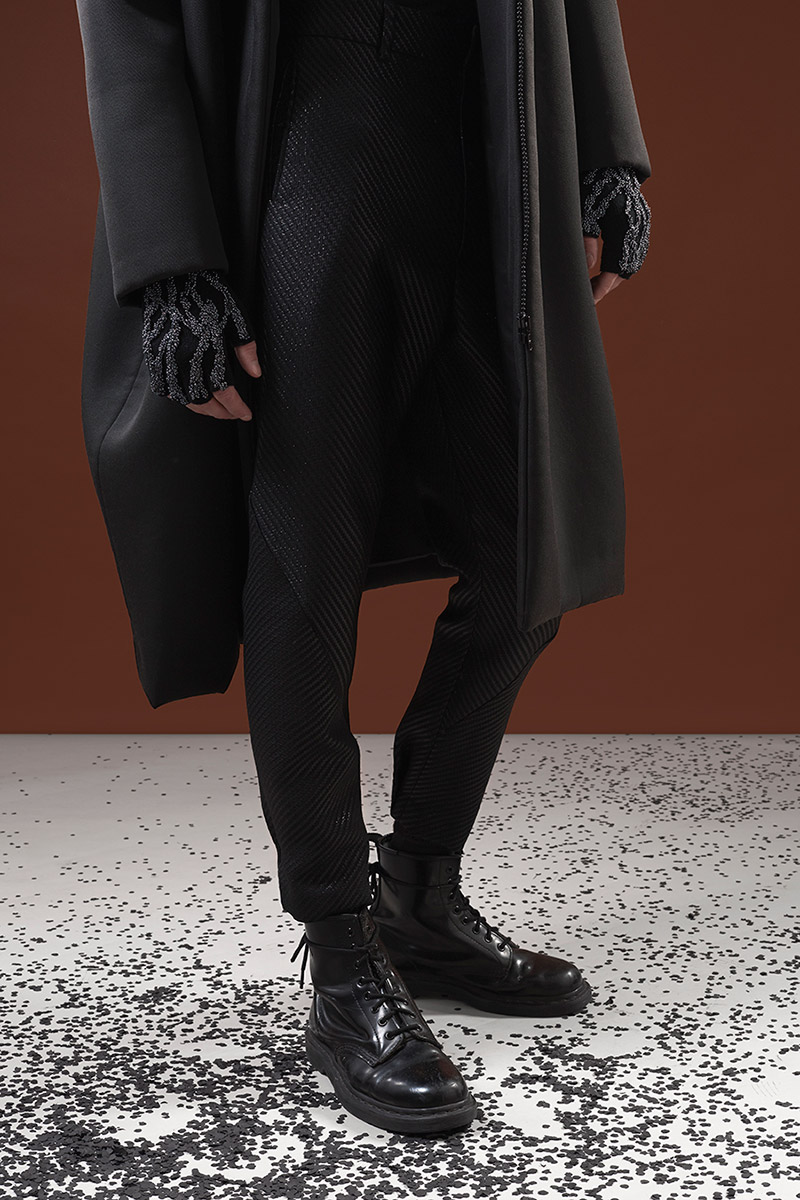 Frank Salewski is a student at Kunsthochschule Weissensee Berlin. His master collection broaches the issue of the abandonment and breakaway of a bourgeois environment one is born into. It symbolizes the voyage to a place where you can be just yourself, and feel understood and where suppression, wrath, and humiliation is left behind.
With clean design and expressive touch the collection integrates as well playful elements, thus showing a longing for change but also providing opportunities for protection and retreat. The clash of materials with different haptics in combination with a reduced coloring is very important: This reflects the tension of loneliness, vulnerability, rebellion and breakout.
Some of the fabrics were printed and covered in a variety of processes and their surfaces were treated with lacquer paint, glitter and silicone. Some of them were provided with machine-made or handmade embroidery.
Photos: Robert Bartholot
Assistent: Konrad Kahlbaum
Modell: G.P.