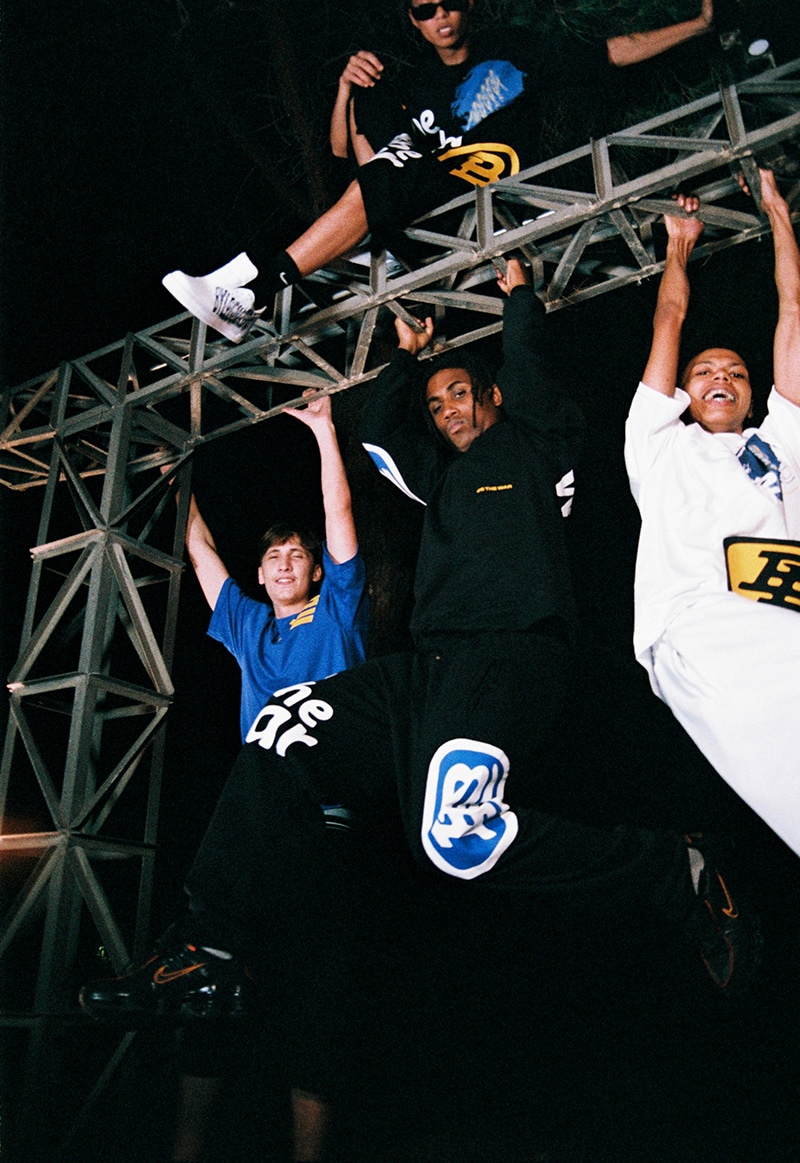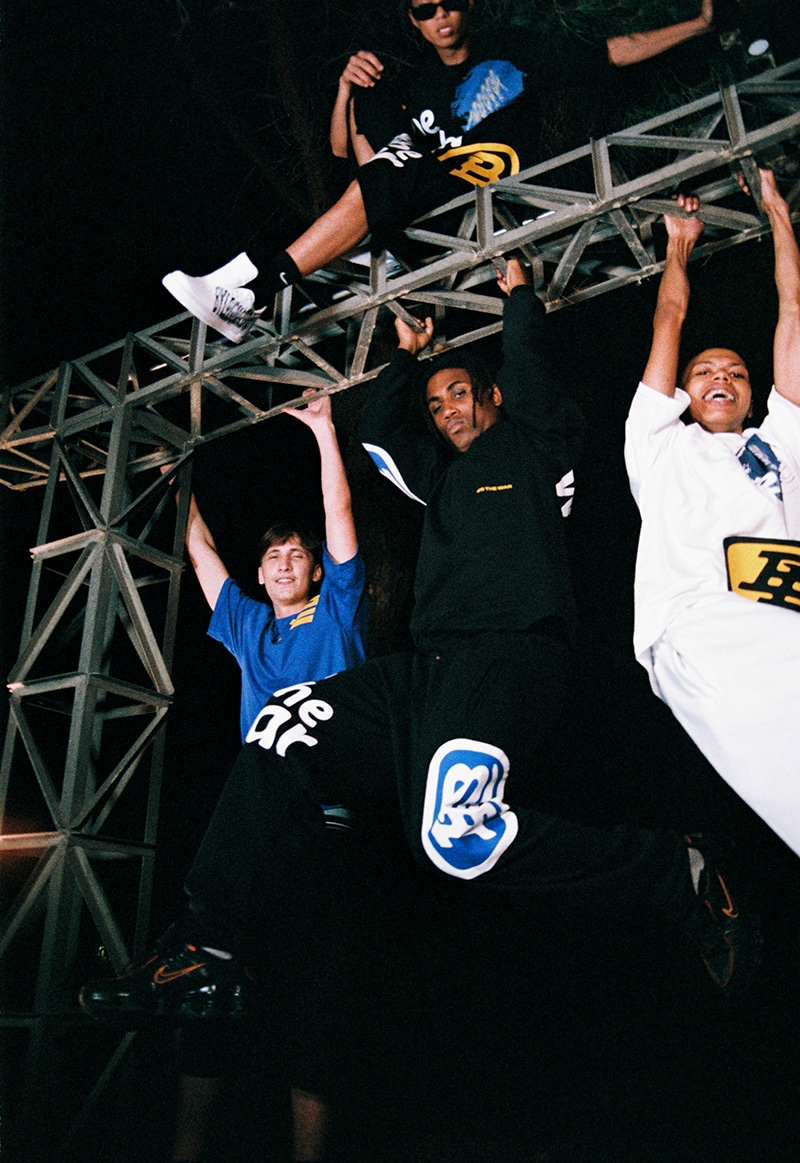 From graffiti artist to designer. The Brazilian resident in Barcelona Roger Guardia Allué, known as Leguard, is a creator who is part of the urban music, art and fashion collective CUTEMOBB. A few weeks ago we talked to you about their album 'Cute Tapes' release. Now we come to present you the project of one of its 'Fashion' members.
With the support and collaboration of his colleagues, Leguard presents his first collection under his brand BYLEGUARD in which necessity, concept and identity are fundamental pillars.
In 'BE THE WAR', the title of his first collection, the designer launches clothes, accessories, jewellery and carpets. He has been preparing a war for years, has created his army, and they are already prepared. So he's decided to take over the urban scene of Barcelona, in all its disciplines. With a collection that goes beyond design or fashion, and in which the product is based on an extensive work of self-knowledge and collaboration, the artist brings us his universe in several categories on his first drop: Meteorites, Army, Villain, Protector, and Amulets. Five categories in which products take on meaning and explain their story.
We met the designer Leguard a few days ago and that's what he told us.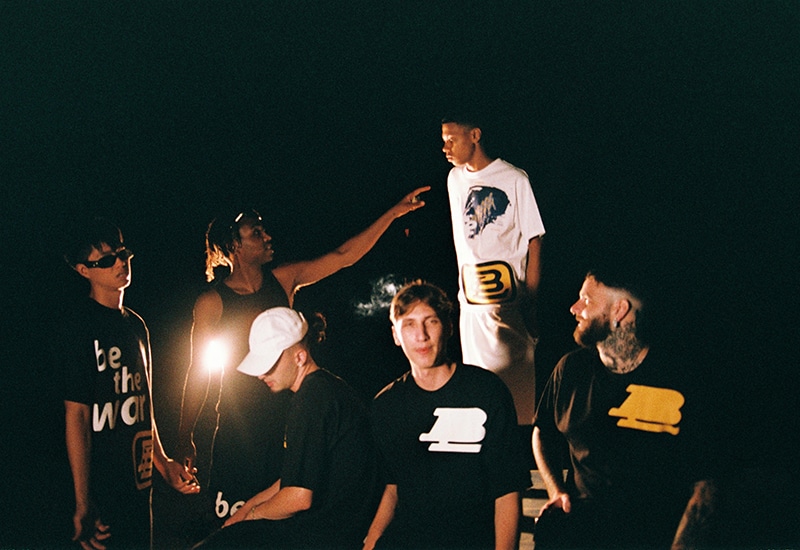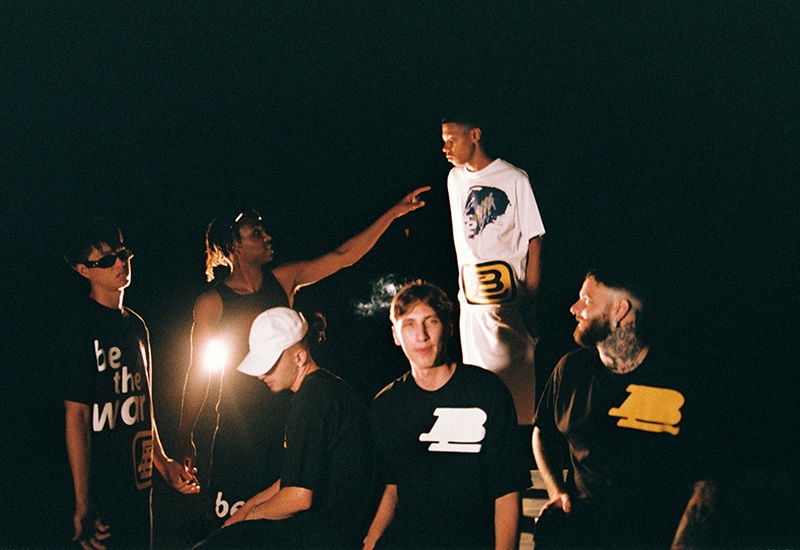 We've seen you shape projects and offer your vision on multiple occasions. This time, you are launching your first collection under your own brand BYLEGUARD. Congratulations! What is BYLEGUARD?
BYLEGUARD is a personal project, but in no way it's solitary. As a creator, I identify myself more in shared creations and I like to constantly collaborate with other artists and friends – who will appear over time in future collections. I really think that without them BYLEGUARD would neither exist nor make sense.
How did it all start?
It really comes from spontaneity. Leguard comes from my surname Guardia, and my friends started calling me 'LE GUARD' (French translation). The "BY" arises from the need to express that the design work of this genre is entirely my own, and I thought it was a good idea to show it with that word.
After many years of working in the art world and developing artistic projects, I feel that I am physically and mentally prepared to launch my product as I envision it. It is not something forced, it has been totally organic and unpretentious.
From clothes and accessories to jewelry and carpets. A collection that goes beyond design or fashion. How do you understand fashion and the collection you offer?
For me, fashion is a base to create. I don't identify myself only as a fashion designer, but also as a designer and creator of objects, which is why BETHEWAR is a mixture of objects. A set in which I recognize myself.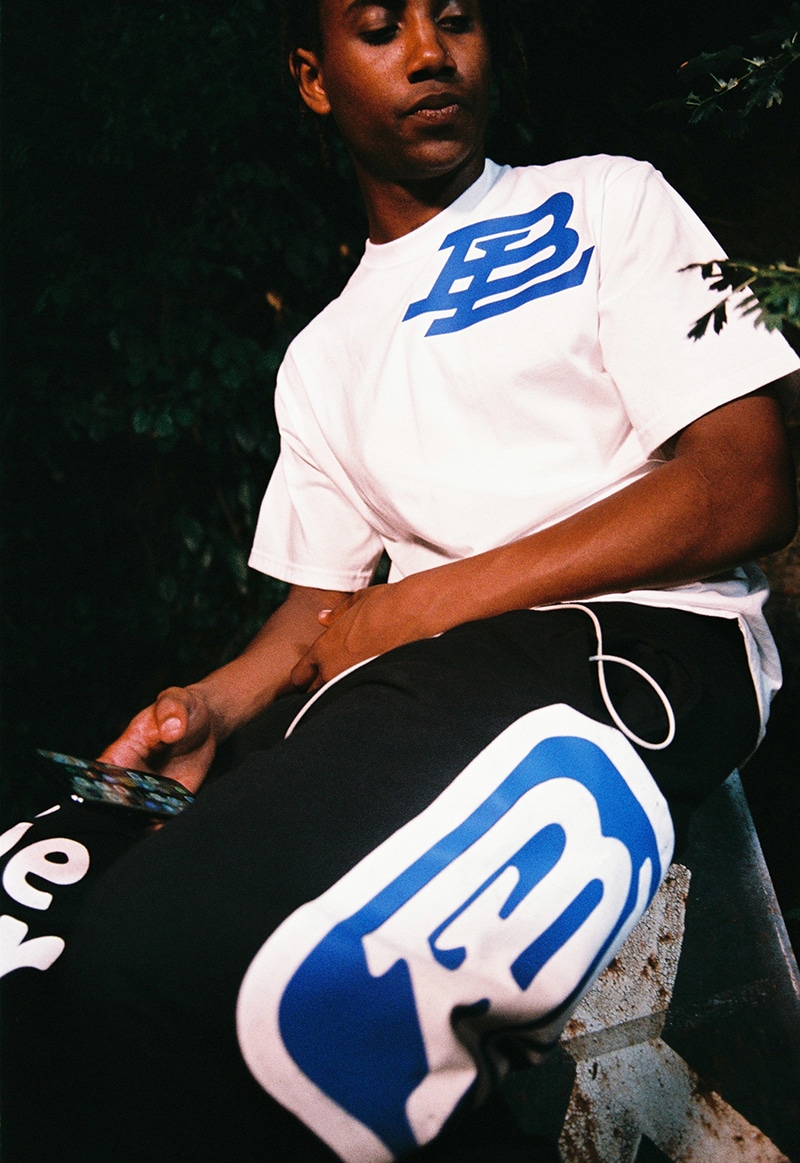 BYLEGUARD's universe drinks from different worlds such as astronomy, science fiction, art and video games. What has been the inspiration and the references behind the clothes and accessories that form 'Be The War'? What do they mean to you?
Barcelona is a great source of inspiration for me, art is latent in every corner of the city. Even globalization has made American consumer culture part of this city and therefore of my creation. And above all of the people around me in my daily life.
You told us: "I've been preparing for a war for many years, I've created my army, we are ready". 'Be The War' is a collection made up of various categories: Meteorites, Army, Villain, Protector, and Amulets. Could you tell us more about the concept behind this collection?
For me, war and my army – metaphorically speaking – is the set of credentials that I have earned over the last 8 years by developing projects for other brands, working on my work as a graffiti artist and through what my family and friends teach me. It's time to come out with something that represents me: a project that is not a standard brand, with continuity and that will give life to many garments, objects, accessories, spaces, artist's directions, etc. That will make me represent and build my work.
You're leaving behind artistic altruism to make way for a wider audience. What changes does this imply for you as a creative?
It is a change more mental than anything else, it implies leaving aside values as an artist that clouded me the ability to show my work, to move forward in the world of creation as something more tangible and achievable for everyone, something that people can enjoy and have in their homes.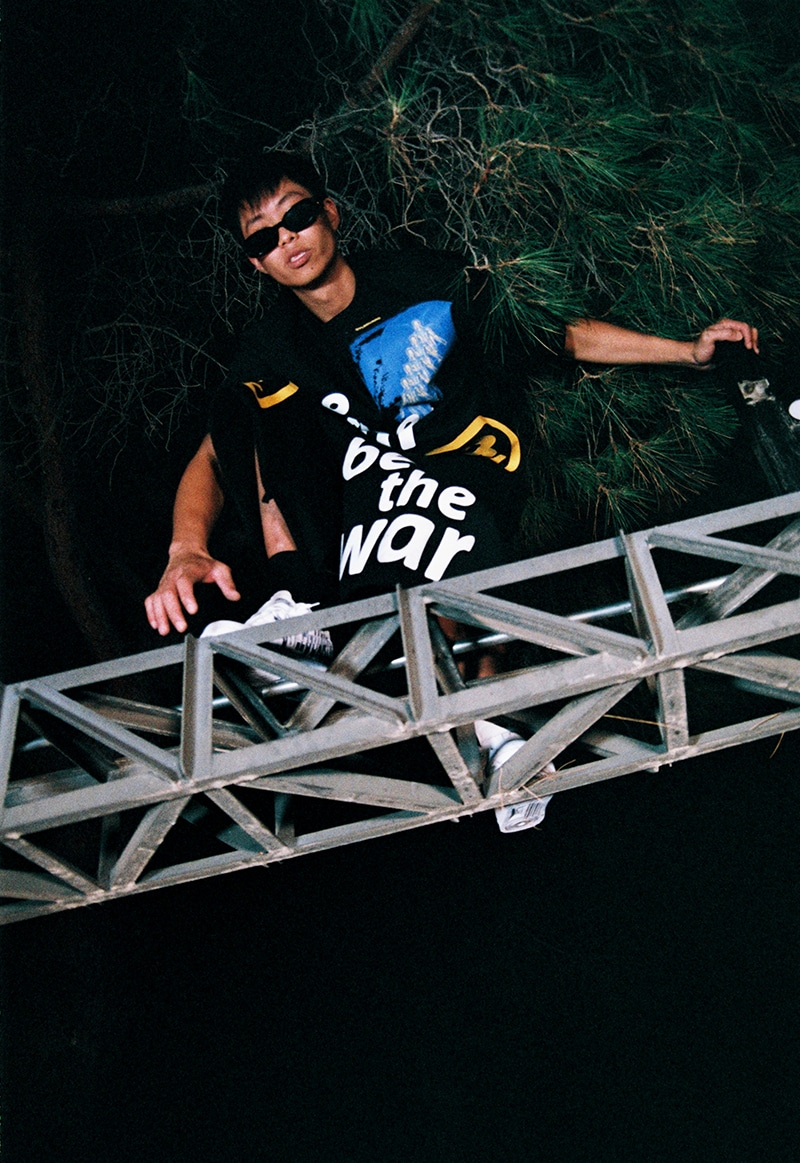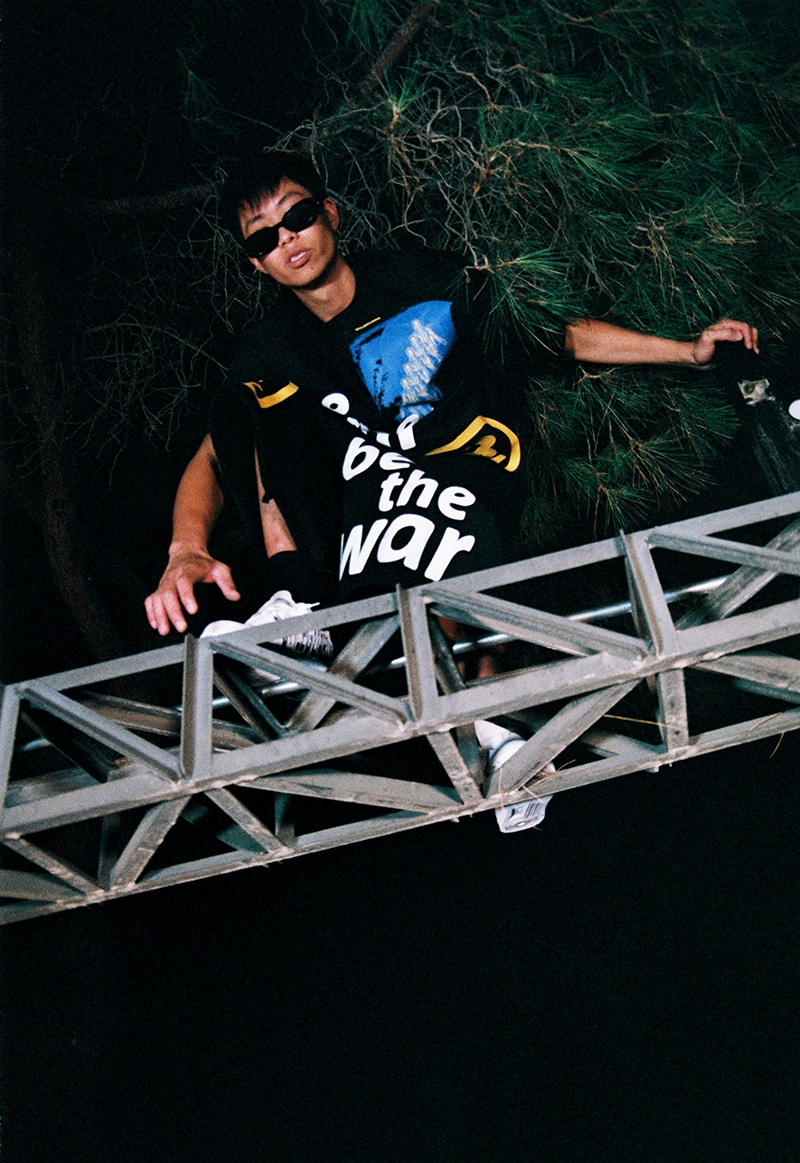 Who is 'BE THE WAR' for?
BE THE WAR is something very intrinsic, I want to prove to myself that I'm capable of doing it. What happens after that no longer depends on the work but on the feeling that people get from it. The message is clear; its interpretation is in the hands of each individual.
This first drop has seven T-shirts, two pairs of trousers, two hoodies, two hats, some socks, two rugs and several unique pieces of jewellery. What can we expect from BYLEGUARD as a brand?
I hope that values and concepts are identified, so they won't leave anyone indifferent. I want to contribute what, for me, is lacking in this world: the principles of creation!
How often will we see drops?
Our intention as a brand is to launch 3 or 4 drops a year, closing annual collection cycles. BE THE WAR will last until the end of 2021 with several launches that ride on the same concept.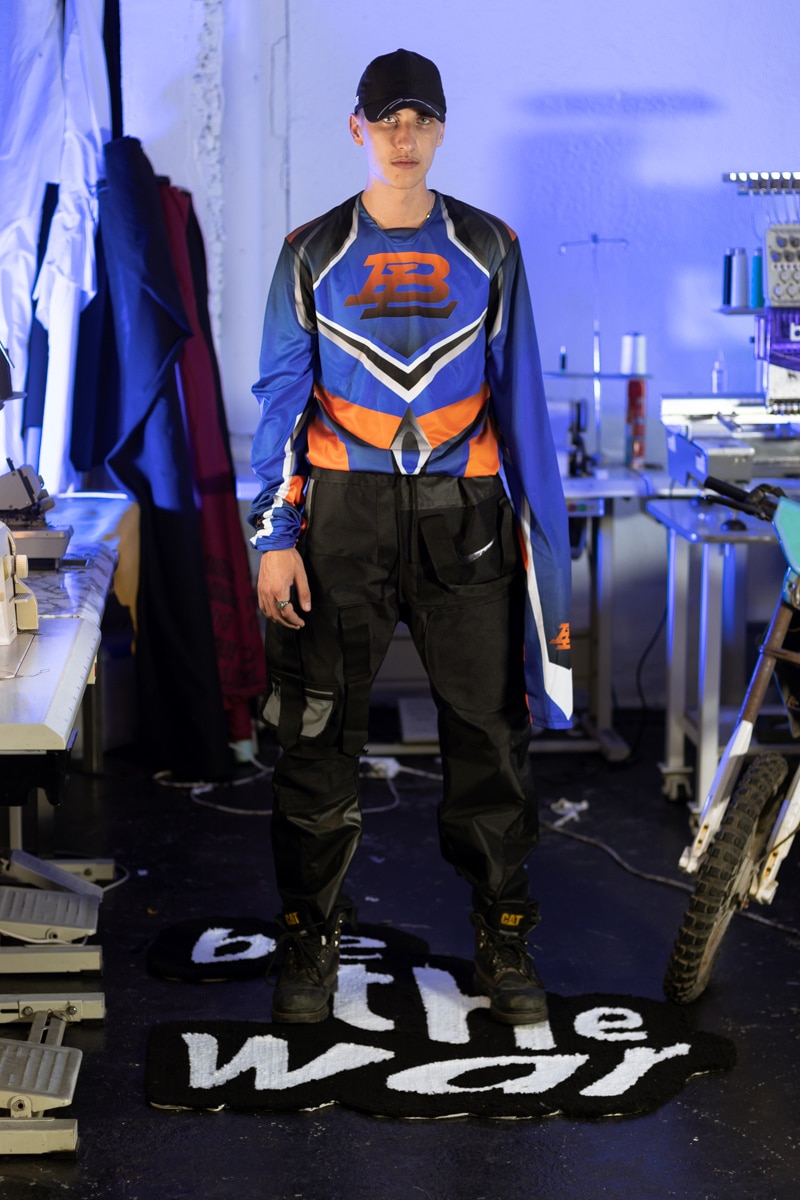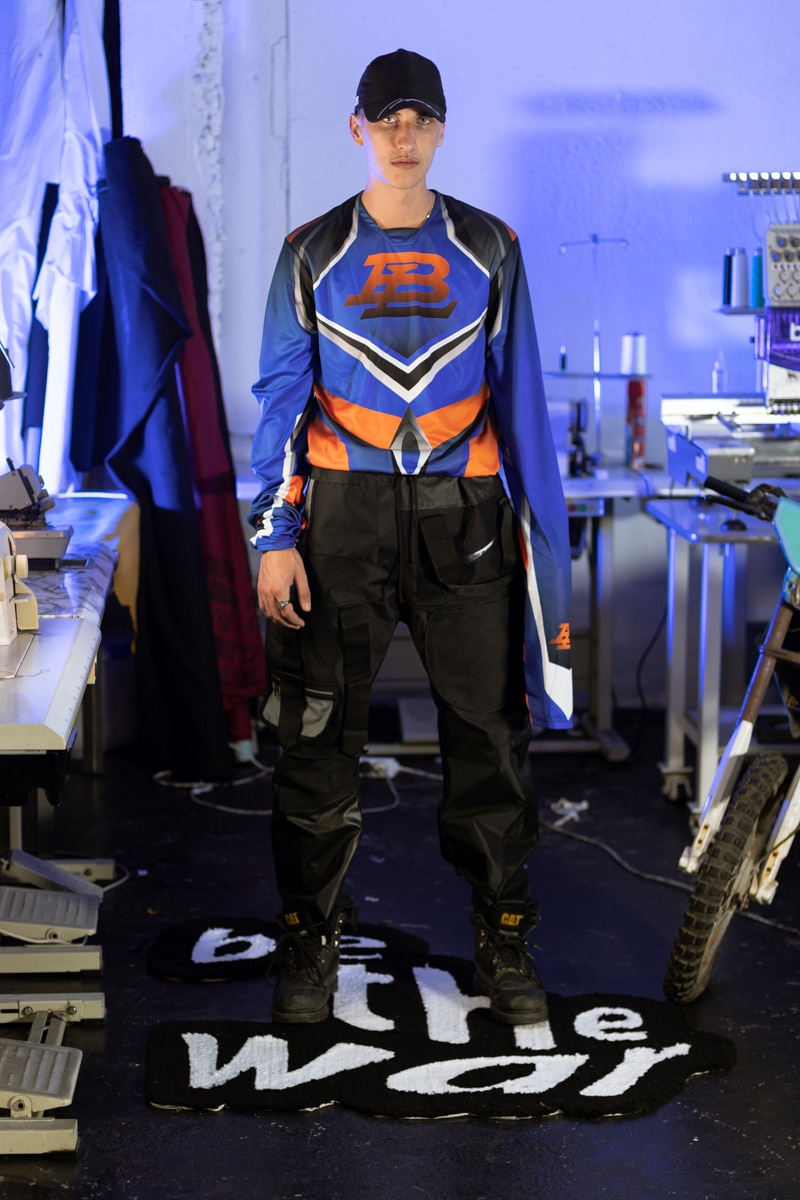 The protector is represented by an exclusive piece created in collaboration with the tattoo artist Jesús Cuesta. How did this collaboration come up?
As everything I try to do with the people I work with, it emerges organically. I consider Jesús a very important piece in the development of my work, not so much as a creative pillar but as a person with whom I can talk and connect beyond our work. At this point, collaboration was almost obvious.
Why did you decide to work with him?
Jesus has been coming to my workshop to do tattoos for several years when he is in Barcelona, so a friendship has been created that goes beyond the tattoo. The collection arose from a work he created with an airbrush on one of the canvases we had lying around the workshop. We looked at each other and said: IT'S THE PROTECTOR.
What is behind this garment?
THE PROTECTOR is the energy that makes all the others work, it is the mystique in charge of balancing the synergies that circulate when we are together. It is the piece that aligns the collection.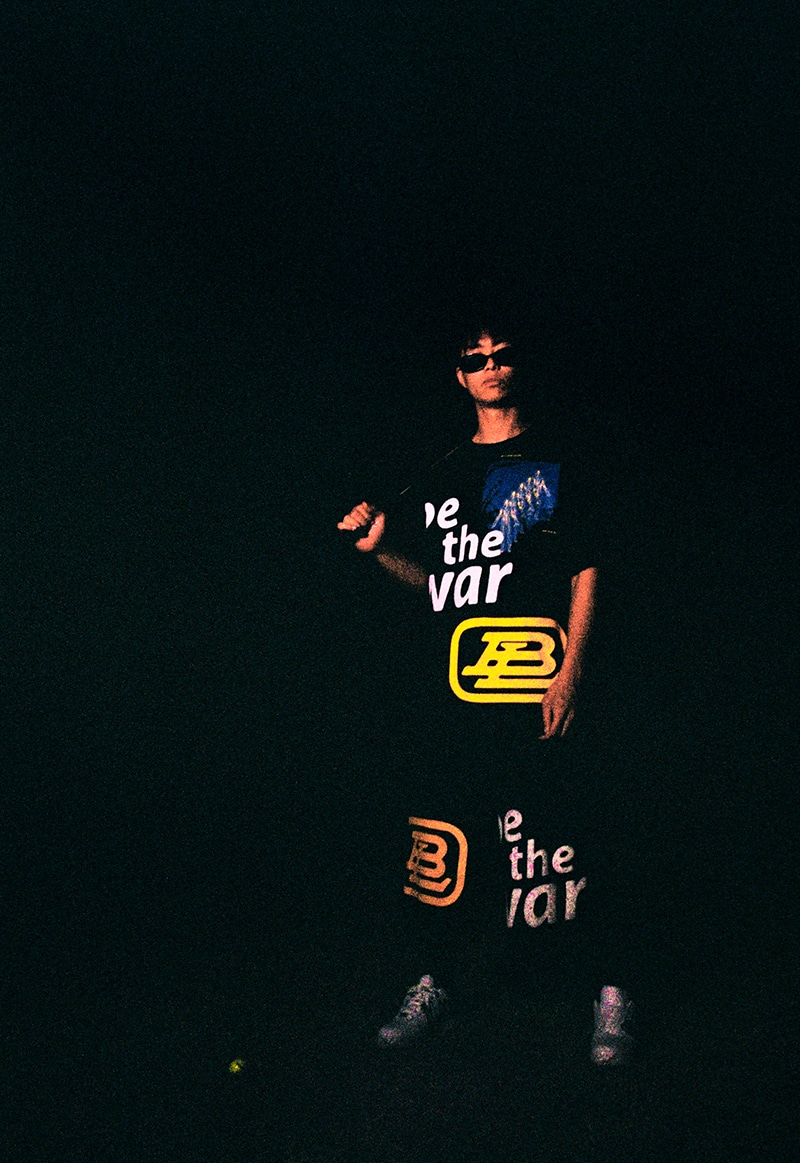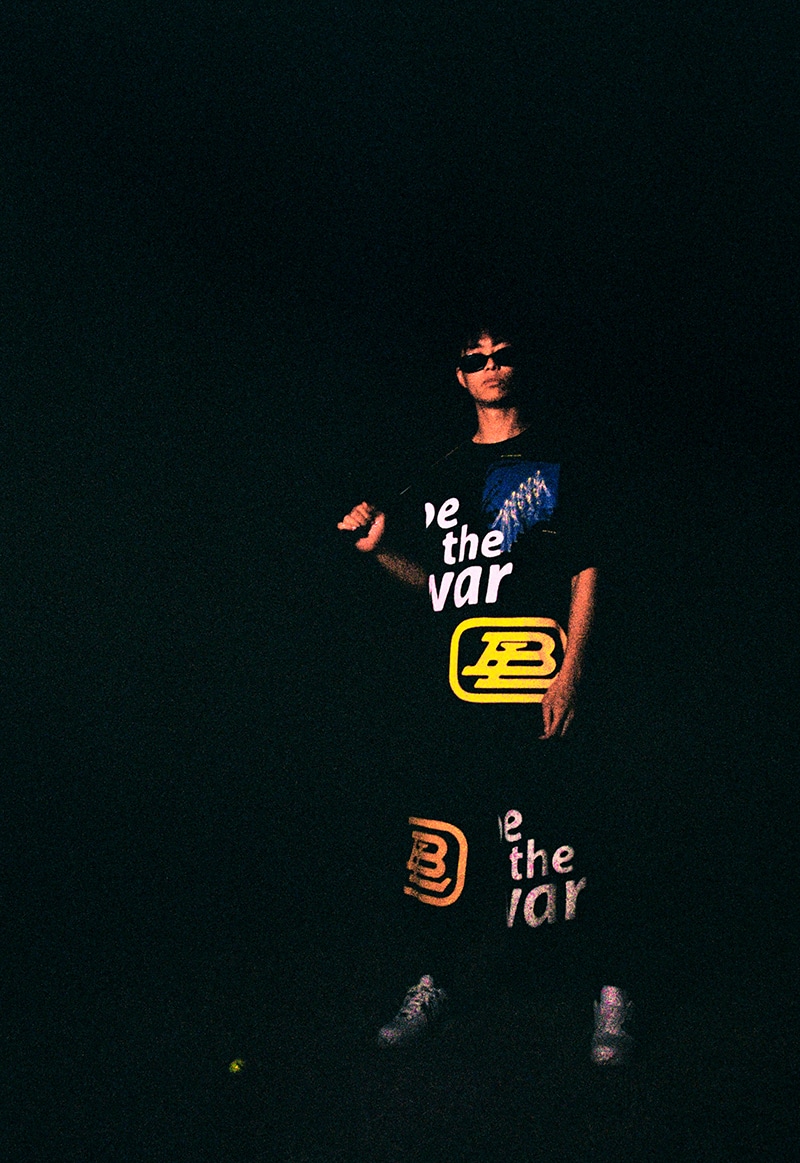 You started with art and graffiti. At twenty-two years old you started in advertising as a painter and art director. Finally, you've started to customize and manufacture garments through screen printing. You've collaborated with some recognized names of the creative scene such as Aaron Piper, Kaydy Cain, Pimp Flaco, Ms Nina, Aleesha, Leïti Sene and Eva Ruiz. Now, you're presenting us your personal project BYLEGUARD. What is Roger Guardia's next step?
At the beginning of 2021, we will release the second part of BETHEWAR, which will come with a drop of accessories, clothes and some collaborations very close to me that I really want to unveil.
Describe 'Be The War' by BYLEGUARD in three words.
Need, Concept, and Identity.
The Army are personalized garments that represent those who have always been there, those who have supported you and allowed this project to continue. Could we say that part of this army is Cutemobb?
They have been of great value to me in deciding to take this step. Many late-night conversations looking for the best way to show my work to the public without losing the creative values that identify me. Leiti in this case has been one of these pillars since he was the first one I met 4 years ago and is one of the most important people who have helped me get where I am today. They are BETHEWAR.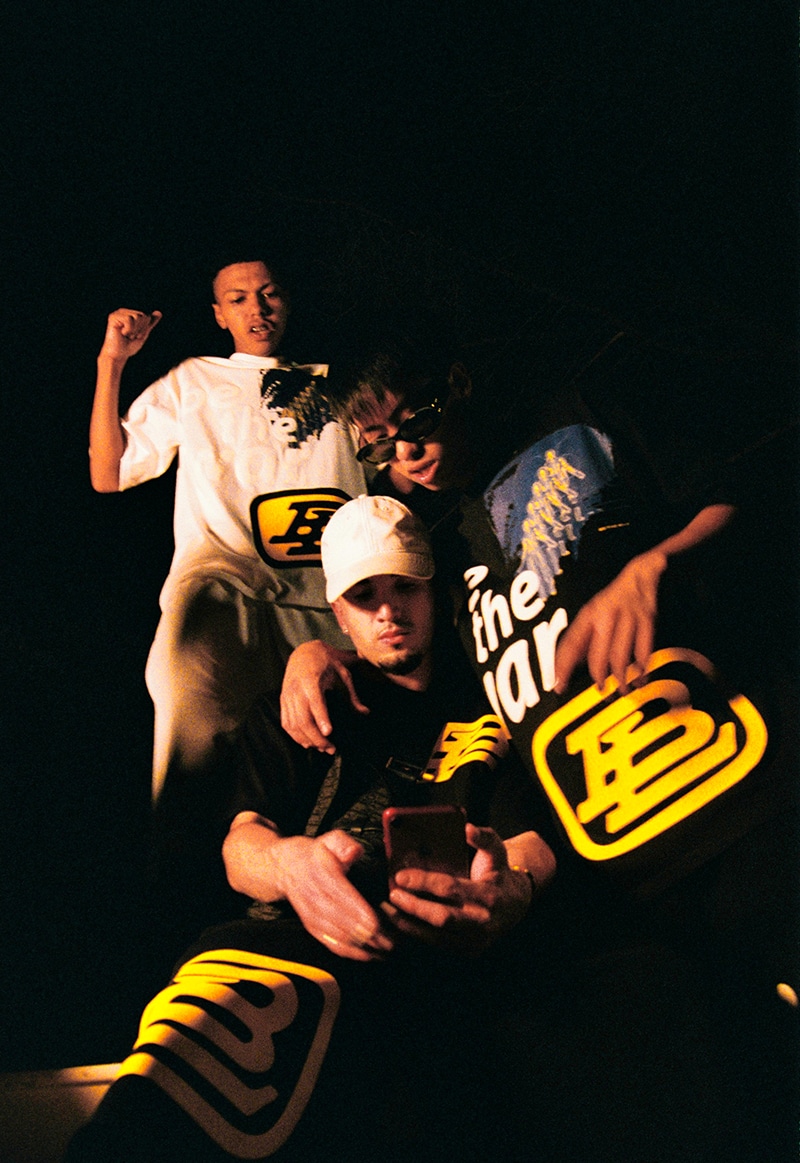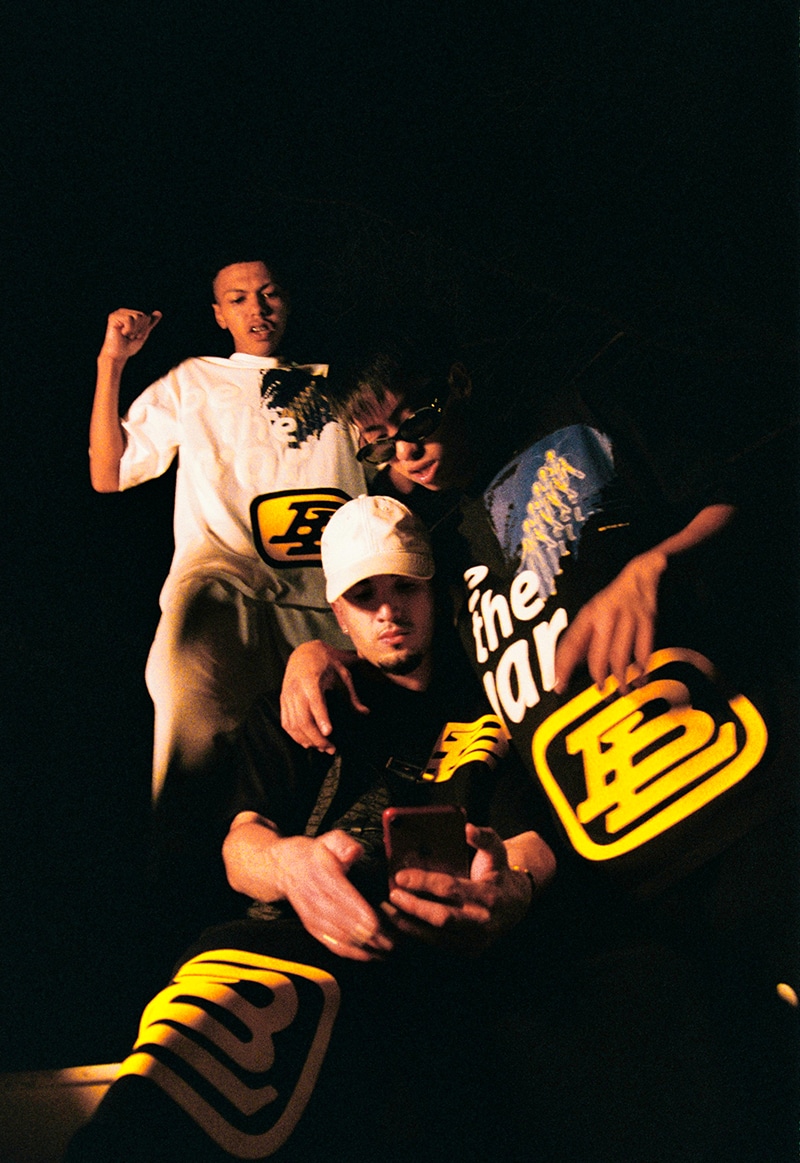 About Cutemobb. It is a contemporary, multicultural and inclusive project brought together in Barcelona that finds its medium through music, fashion, art, dance and design. How did this collective come up?
Cutemobb is the culmination of something we've been working on for a long time, which was not born with the name CuteMobb, but comes from several years of joint co-creation. I started to work with them on another project before Leiti Sene's new one, in which we found a point of harmonic collaborations where we understood each other perfectly and knew what we wanted to do with just one look. That was a very important fact to decide to work on a project like this.
The importance of the "Barcelona movement", the need to create a space, a place of meeting and support for the young artists of the city, a place to share learning and growing.
Follow BYLEGUARD on @ByLeGuard and CUTEMOBB on @Cutemobbb