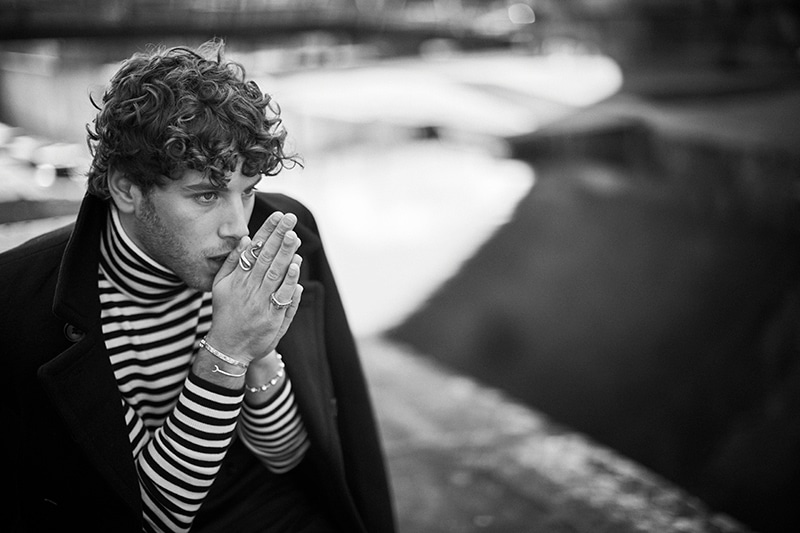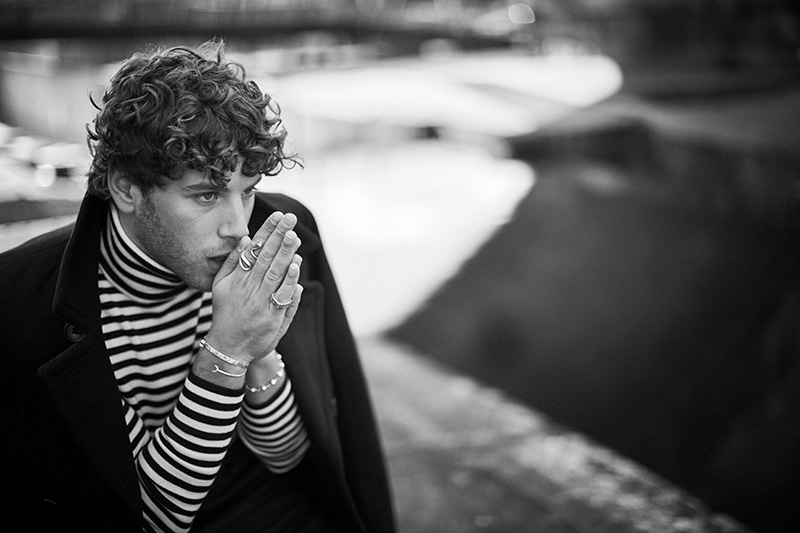 You may not know his views yet – but trust me – you'll be hearing them here, there and everywhere in no time. That's right, even renown celebs have a heart, and Eyal's will be in the limelight before you know it.
And while we can say so much about this one, the agent-turned-stardom has built an extensive image across the British TV scene over the last years, bolstering into an impactful media-sensation. But whilst efforts have been availed, Eyal's inspiring thoughts hook to those who listen, preaching an anthem of hope and fervor to his fellows.
We caught up with the artist by unpacking the deep-seeded facades of identity, hard-hitting moments, downfalls, and what it takes to stay true to one's self in present age. You're welcome.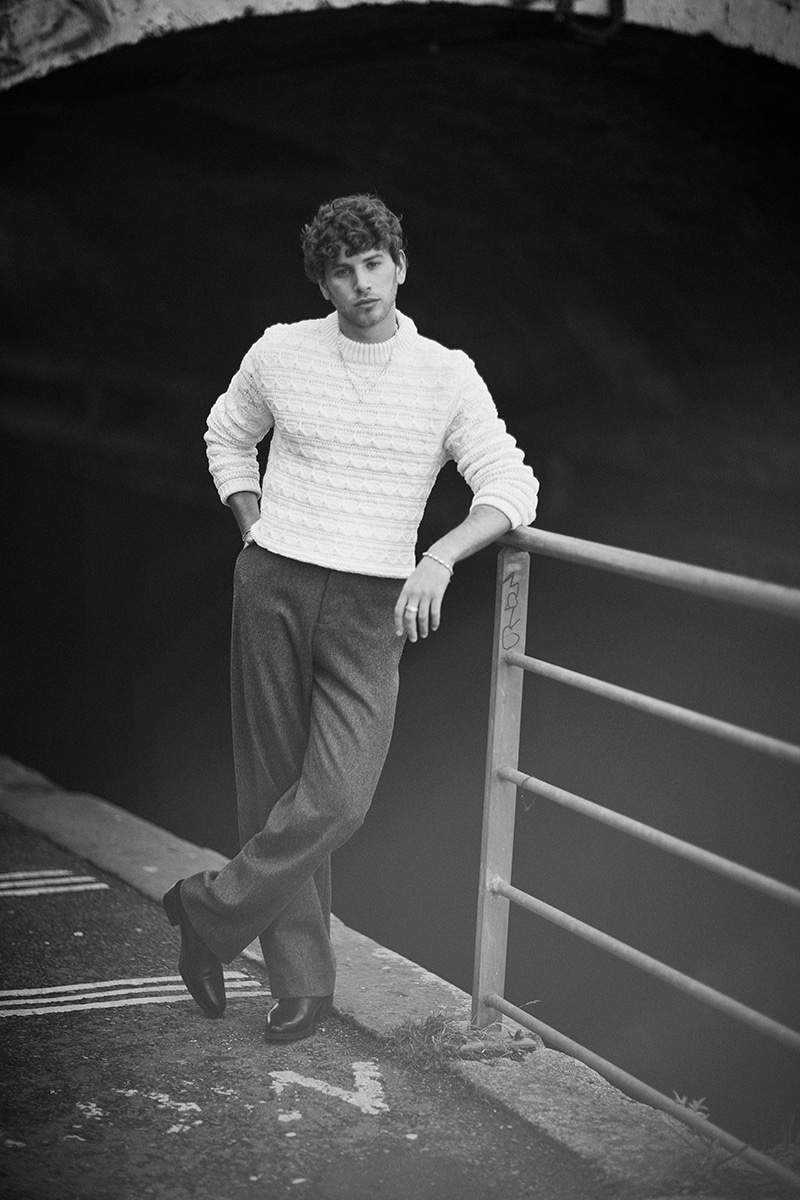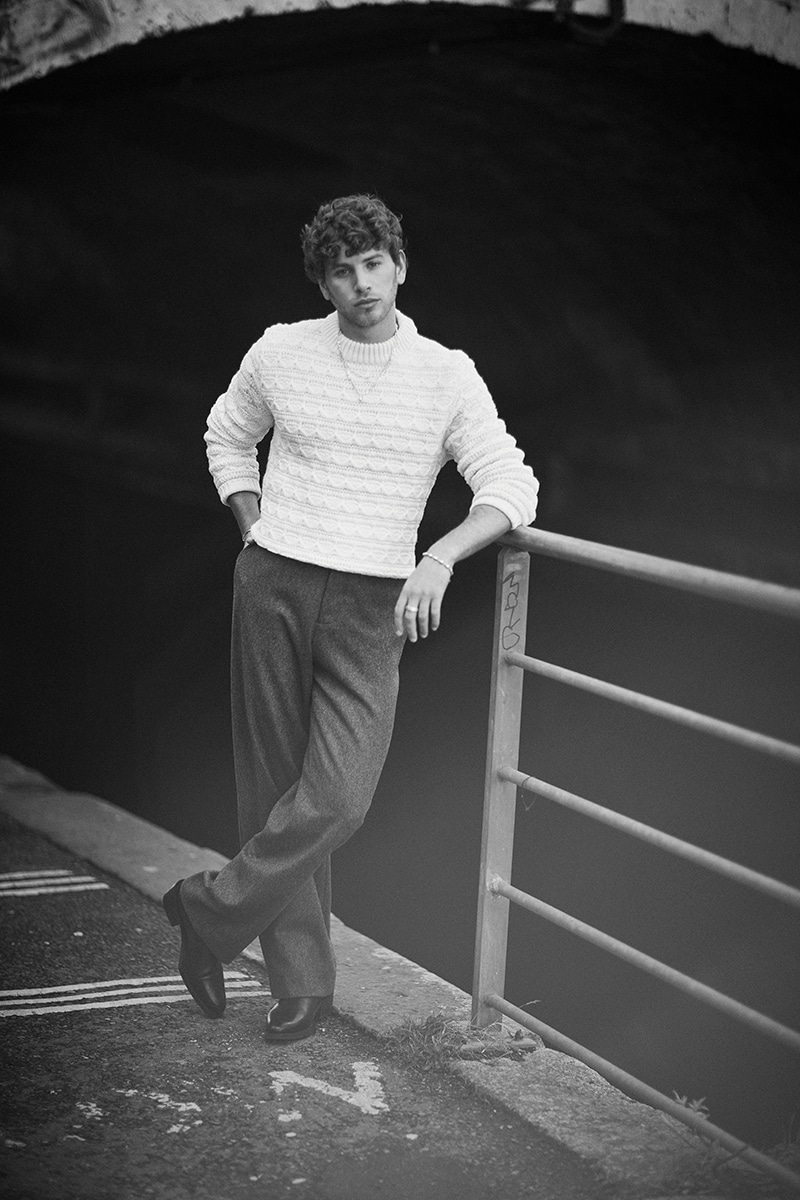 Hi Eyal, how you doing? 
Hey hey, I'm great thanks! I hope everyone reading this is too.  
Click the rewind button, and back to the basics we go. Could you tell us how it all began for you?
The age-old question and one I sometimes find hard to put an exact pinpoint on. I've done quite a lot in my time: From part-time work in barbershops and estate agents to joining a pop band and becoming a full-time model, to finally then venturing into TV. I'd say it all started when I left school at 16 to join the group – that was my first initial taste of the unconventional life of being a creative and following my dreams. 
You're in London right now, is that where you grew up? 
I grew up just outside of London, but I like to think I'm still a true Londoner as it's where I've spent most of my life and this city inspires me every day. 
What were you watching that gave you an impulse to join the screen?  
That's a good question… The truth is there was nothing specific that I was watching that gave me an impulse to work on television, although I always looked at people on TV and thought that it seemed like an incredible job. I felt that as much as I love modeling and it's a real passion of mine, the truth is we, as models, rarely get recognized for our voice or opinions. I had a desire to have my voice heard and not just be another face in front of a camera. I also stick by the rule that if an opportunity keeps on presenting itself, it came along for a reason and you have to just go for it. Love Island approached me a few years in a row about auditioning, and eventually, I said to myself, if I make the cut then that's what I'm going to do.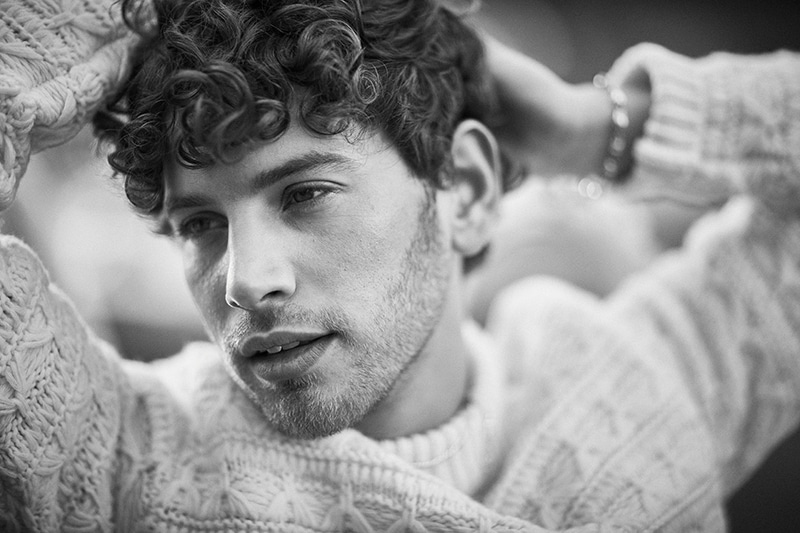 How were you discovered?
My modeling break came about quite randomly. I was coming out of Storm Model agency on King's road after having a meeting with them (they weren't interested at the time) and walking to the train station I got scouted by the big boss at Nevs Models – he asked me to come to meet the team. I had always wanted to be scouted and after meeting the team at Nevs, they felt like the agency I had been looking for. They are a genuine bunch of people who allowed me to feel valued and like I had some real potential.
Could you narrate your career debut?  
That's a difficult one as there were several factors to my career debut in different areas. I truly believe though that every job I've done has helped me get to where I am today and will continue to help me to progress. I'd say when it comes to modeling, there were a few things that boosted my career and gave me some recognition. I shot the first Adidas x Y3 gym wear advert that was played instore around the world. I featured in Zara Larsson's music video for her song Lush Life, and booked a Lancôme ad with Taylor Hill. I believe those three jobs put me on the map as a model here in the UK. Then, of course, we can't forget Love Island, which without realizing, gave me a serious boost in all directions. I took a leap of faith with the show, as you never know how the audience will respond to you, as well as the fact that you're genuinely looking for love, so the risk was real and I knew this could impact my career if it didn't go so well. 
There are so many facets to what you do. Fancy a flick-through them all?
I'm still evolving and developing as a creative and a human, so I will leave that up to the perception and interest of others. I'm just trying to join up all the pieces of the puzzle that truly represent me and what I enjoy doing. Life can take us in all different directions and I like to trust my gut and put in the work – the rest is out of my control and I believe if it's not meant to be, then something else is coming just around the corner.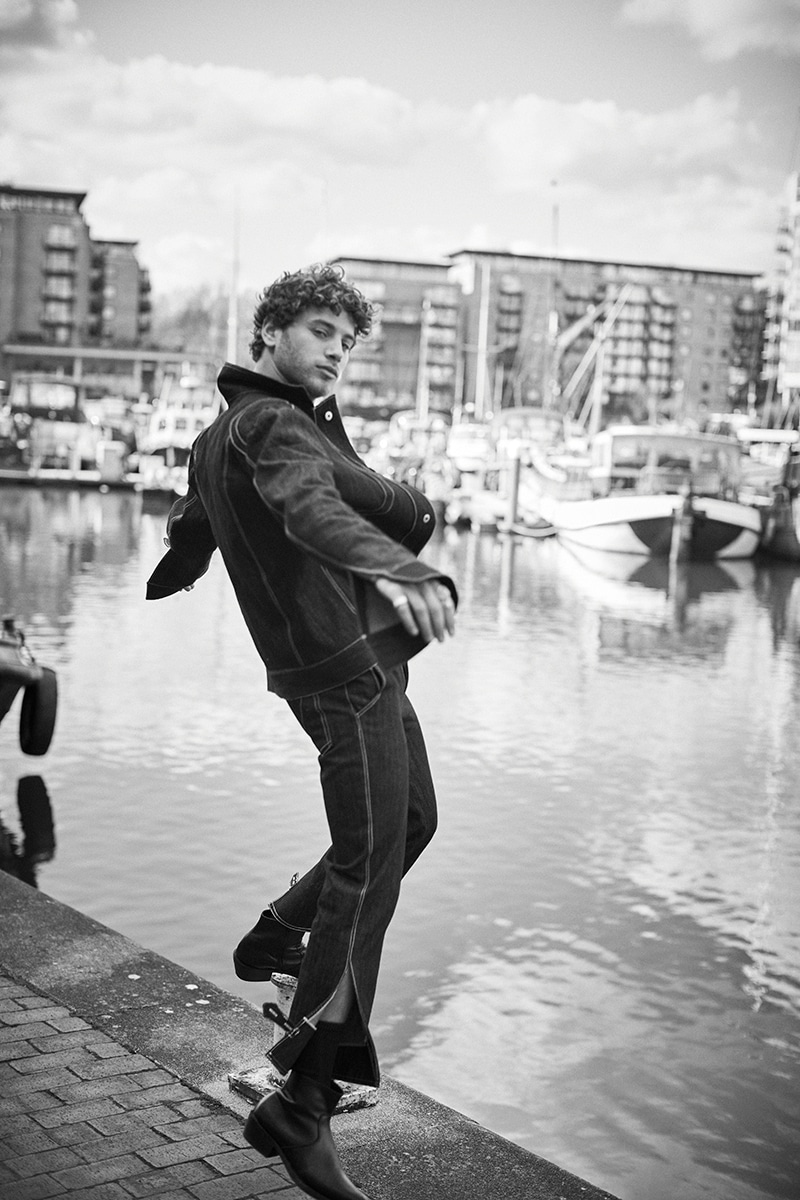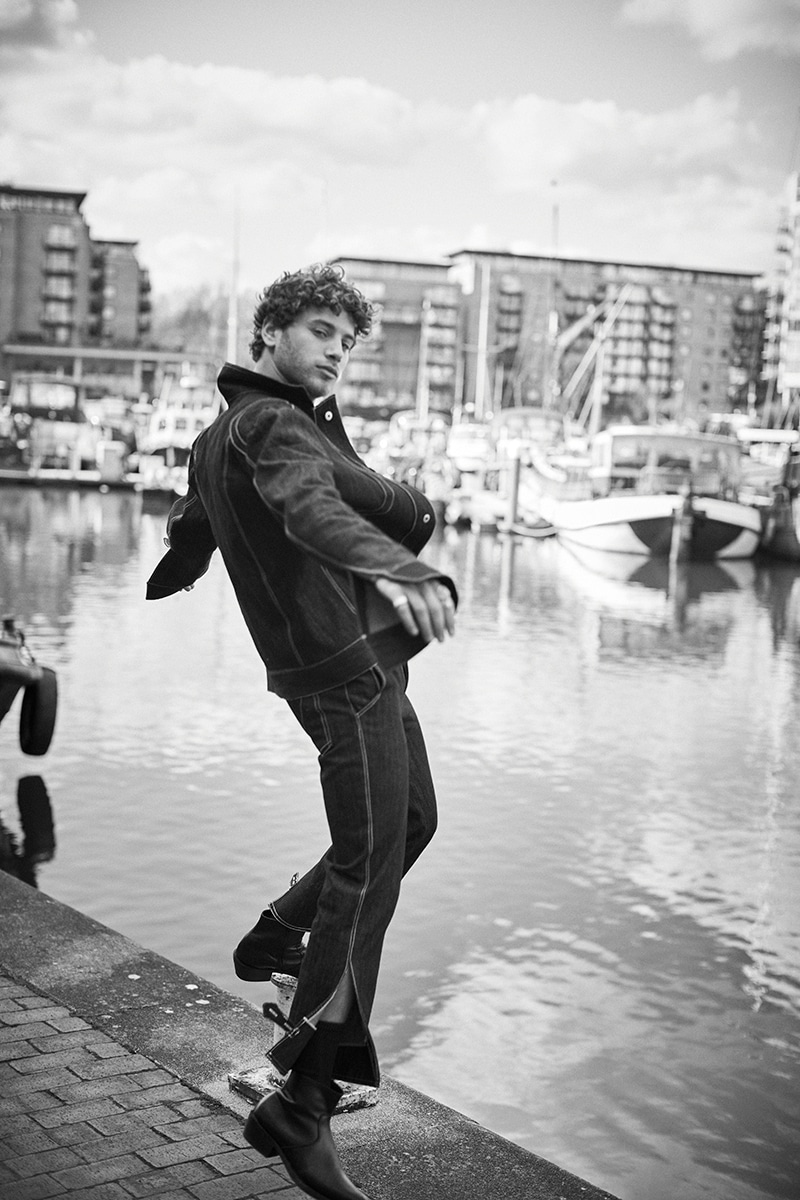 Was Reality TV always a thing you were keen to dig into? 
Reality TV wasn't something I previously saw myself going into. It was definitely something I'd seen on TV and recognized within the media, but I had always tried to lead a drama-free / more simplistic life, so I wasn't sure if it would be for me. What I realized about it is that it can be whatever you make it and is all about the person you really are. Reality TV has been amazing for me and I'm grateful for each and every opportunity I've had because of it and within it. 
It's always a struggle when you come up with something unique and distinct and then it grows, but you don't want to lose the vibe you had when you started. I think the secret is to keep it somewhat secretive and niche, by not trying to raise s*it tone of press. Agree? 
Personally, I believe as long as you remember what got you to that stage, and your foundations remain the same, everything else is out of your control. Press is extremely powerful and if you get that recognition organically then I believe you're doing something right and it can be positive. As long as your purpose is pure, that's what matters. Re losing the vibe; I think we all go through stages of feeling lost within ourselves and what we're doing, so as long as you can recognize that and take the actions to bring you back to your true self, then it's all a learning curve. Who we were yesterday is not who we are today.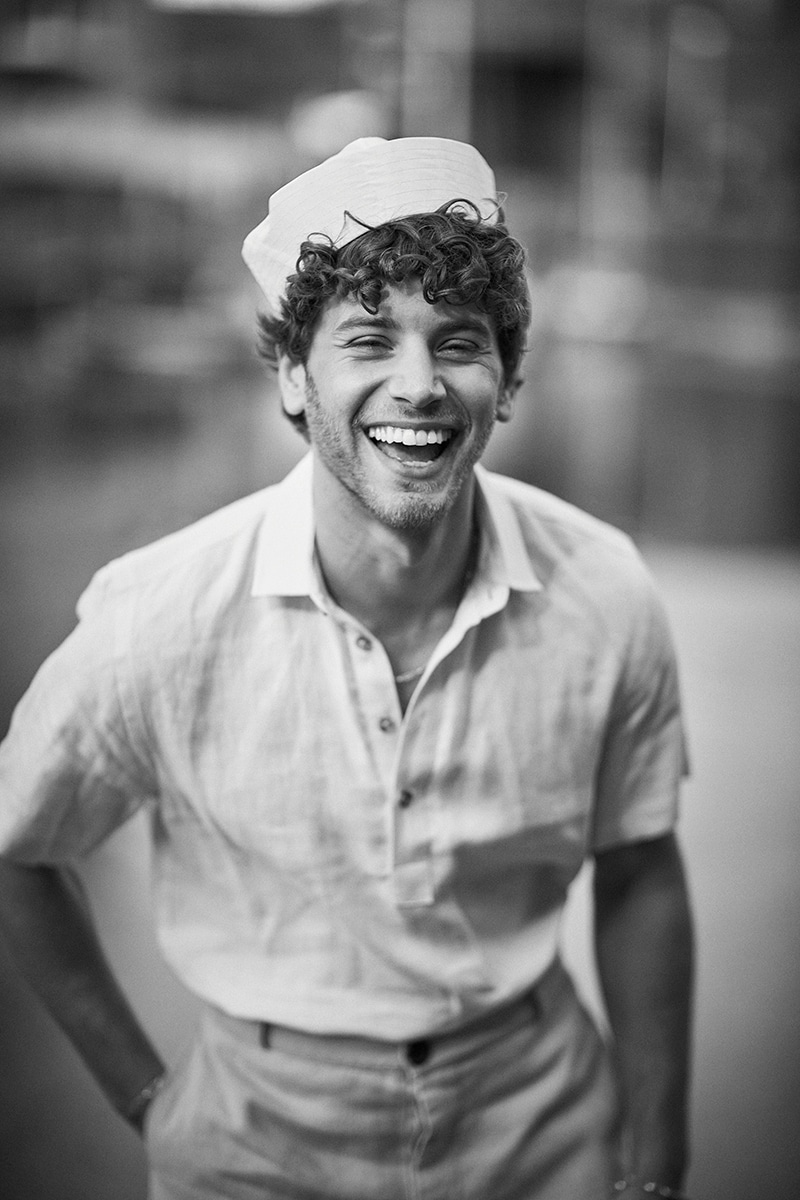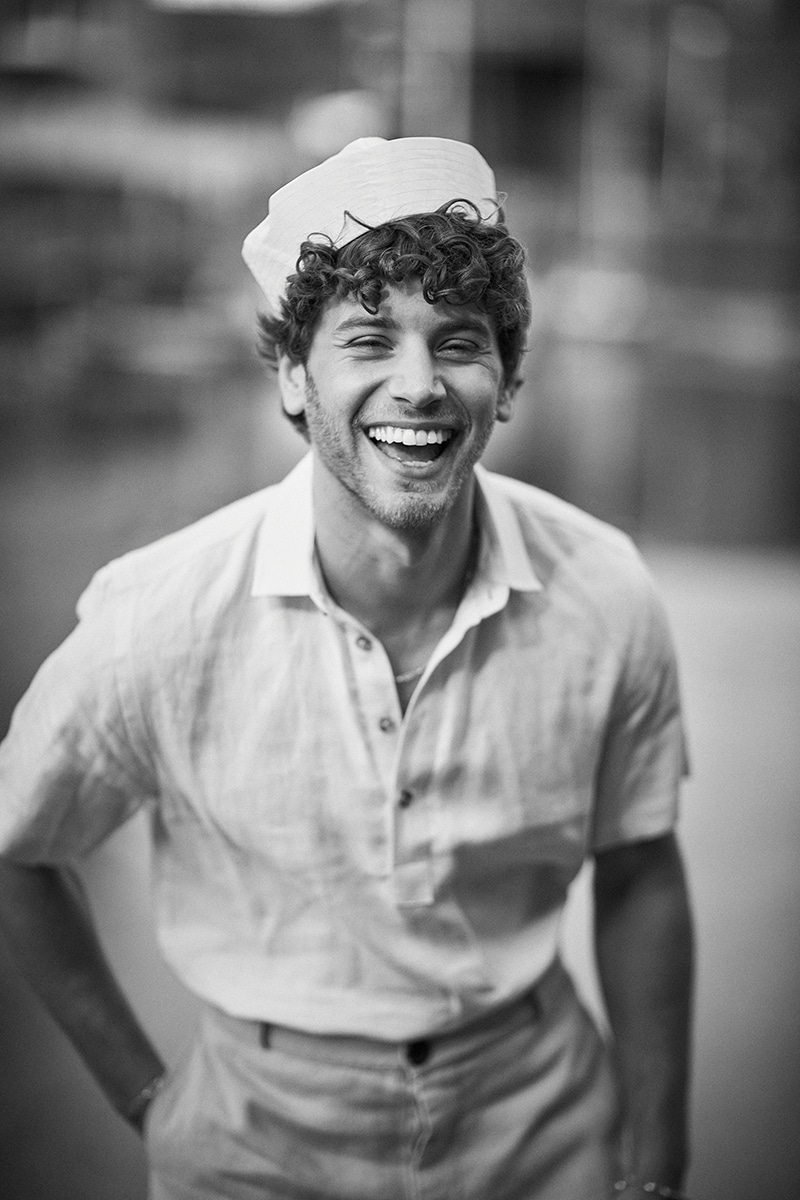 What's been the major moment thus far? 
A major moment has got to be my time on Love Island. Without really understanding the full power of that show, it exposed me to a huge audience that I'm thankful to say have continued to support me nearly two years after appearing on the show. The platform the show gave me has allowed me to do some amazing things, like travel to the Philippines with the charity World Vision, as well as going on to a number of other exciting shows.
How have the film and reality impacted your sense of self and your creative being? 
I feel it can be a double-edged sword. I've had days and weeks where I've felt down and unmotivated, where I've felt like people have a warped perception of who I really am and they're completely misinterpreting me. Reality TV is an edited version of the truth and can sometimes only portray a small part of someone. After I left love Island, I struggled with somewhat of an identity crisis. I felt that people got to see me but didn't really know me. They got to see elements of me but not the full me. I went from being on a path to achieving all I ever wanted, only worrying about my own opinions and those of my close friends and family, to have a team of people around me who also believed I should do things/create in a certain way. The British public also all of a sudden had an opinion of me and I felt were judging me from every angle. At the beginning of 2019, I took a little bit of time out for myself and really dug deep to remember who I was before the success of Love Island, what my core morals and values were/are and why I was doing what I was doing. After that, my creativity and passion started to flow freely again and it was a pivotal time for me. I think if I didn't take that time to work on myself, I'd have ended up working in an industry I've always dreamt of being a part of, but not enjoying it and feeling like a puppet.
As a deeply respected model across social media, what are your thoughts in regard to the whole Instagram thing? 
That's very kind! I'm just out here doing my own thing trying to carve my own journey. On the whole Instagram thing – my mum once said something that will stick with me forever: "The people who truly know you, know you. The people who don't, don't." Therefore, with things like Instagram, you have to take everything with a pinch of salt. It's an incredible platform, allowing people to be as creative and imaginative as possible, showcasing the very best of their lives, visions, travels, adventures and everything in-between. It also has created a new age of connection where nothing is out of reach and is a powerful marketing tool for anyone looking to launch any kind of business. What you should take from the above is 'showcasing the very best'. Instagram is a place where the hustle and grind are not shown but the end result is. We live in a society where people want instant results and gratification without acknowledging or realizing that what they're seeing on social media is the end product of extremely hard work, consistency, and perseverance. Anything is possible with Instagram but just like most things in life, it does not come easy and I think that's where people can be mistaken. It's really hard but we have to separate ourselves from Instagram and realize that we are human and a separate entity from our Instagram profiles. We need to find purpose and meaning within real life and not just on Instagram. I've been that person who gets gratification from how well my Instagram page is doing and I'm not here to preach, as I still sometimes fall into that trap, but the sooner we recognize the above, the sooner we'll be able to use Instagram as a tool to aid us as opposed to defining us.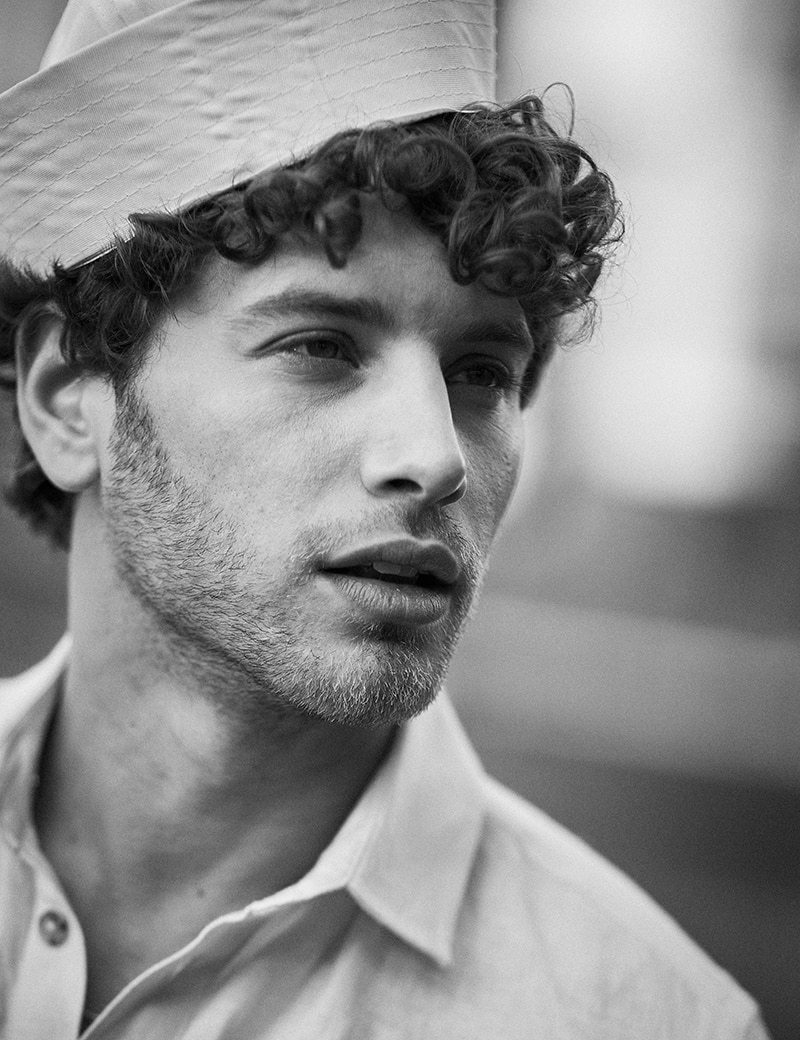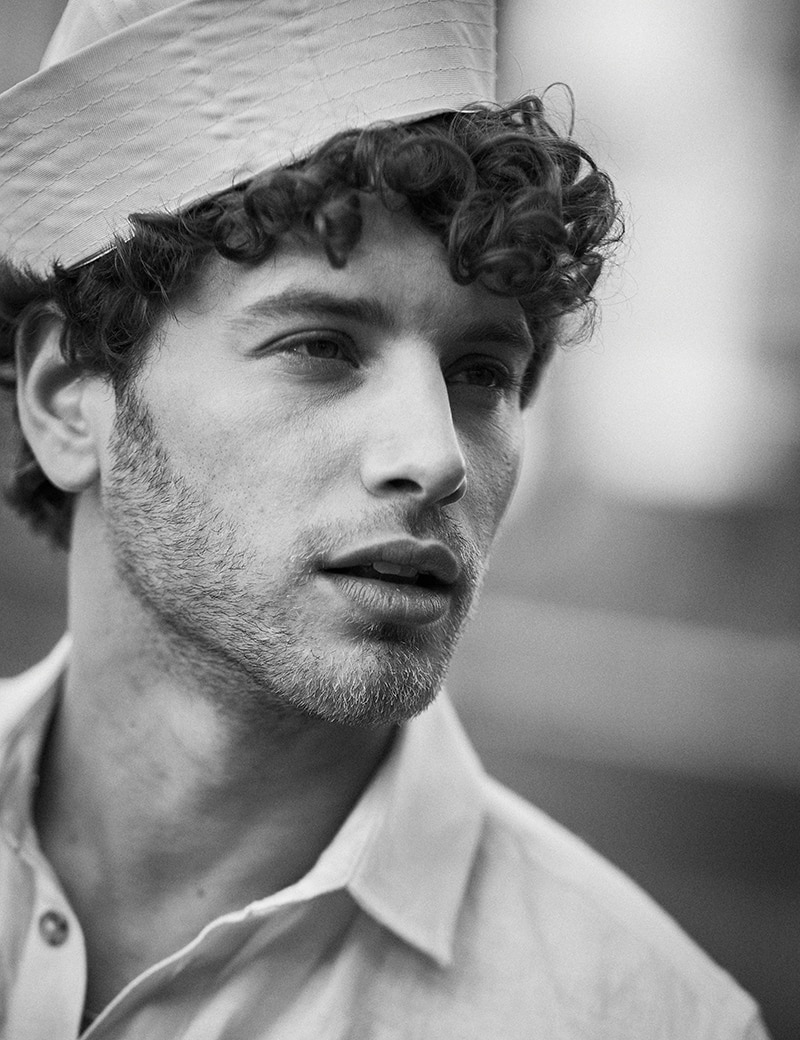 You're nearly on 1M (blimey) followers on Instagram and your day-to-day routine likewise accomplishments seem to cause a positive stir. Looking at the other side of the coin, how do you tackle brutalist behavior across social media and e-trolling? 
It's difficult to navigate a community where I could have thousands of people commenting and messaging me positive words, and then there will be one negative comment and that's the one I focus on. That's the one I become fixated on and allow me to get me down and question who I am or what I'm doing/why I'm doing it. It's f*cking hard because we are all only human. We feel, we have emotions and whether we like it or not, we care what people think. I care what people think. I've learnt to separate myself from the negative and become indifferent. People are entitled to their own opinions and no matter how hard you try, there are some people who will never be in your corner cheering for you. So, I don't focus on them, I focus on the community I'm building of valued people who engage with me and enjoy my content as well as spreading the same love and positivity as I try to. Don't get me wrong, it still gets me down at times but I'm slowly but surely honing my own methods to separate myself from the negativity.
What's your take on the social landscape in present times? And what's your take on the modern media landscape? You must have to fight against an impulse to not tell everything your crowds of e-disciples – how do you cope with the conundrum of saturation in your world? 
I keep my blinkers on like a racehorse and I don't compare myself to others. All of our journeys in life and work are taking us in different directions. I try to cheer on every person I meet, and I know the only person I'm competing with is myself. There is enough room for everyone in this world, however oversaturated things may seem. 
What are the things that really matter to you? 
My family and friends who become family. Health and Happiness. Our planet and the environment, nature. People and their feelings. Having purpose. Being a positive influence and role model. Spreading love. 
A (fairly) common feature among reality stars and people in TV is that your energy must be constantly ongoing, for you not to be forgotten and thrown in the pit. Is that something that you struggle with?
It's not something I personally struggle with because I love surrounding myself with people in different circumstances and situations. The more I do, the more alive I feel. It can, of course, be draining, surely, but taking a day or two out to recoup and protect your energy is ok, and something I do when I feel I need to. I'm always evolving and redefining who I am and what I'm doing, so I try not to worry about being forgotten about as long as I have something to offer and something to share with people. I'm a strong believer that I'll find my way no matter what happens.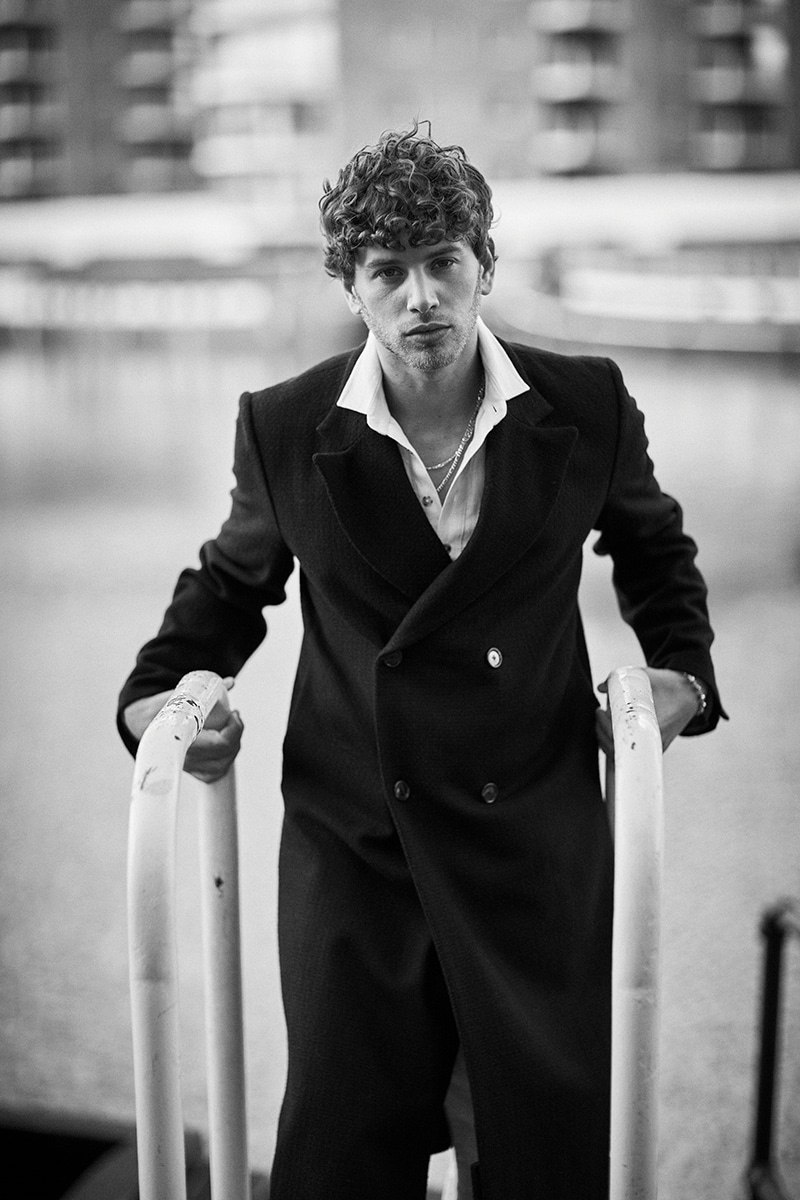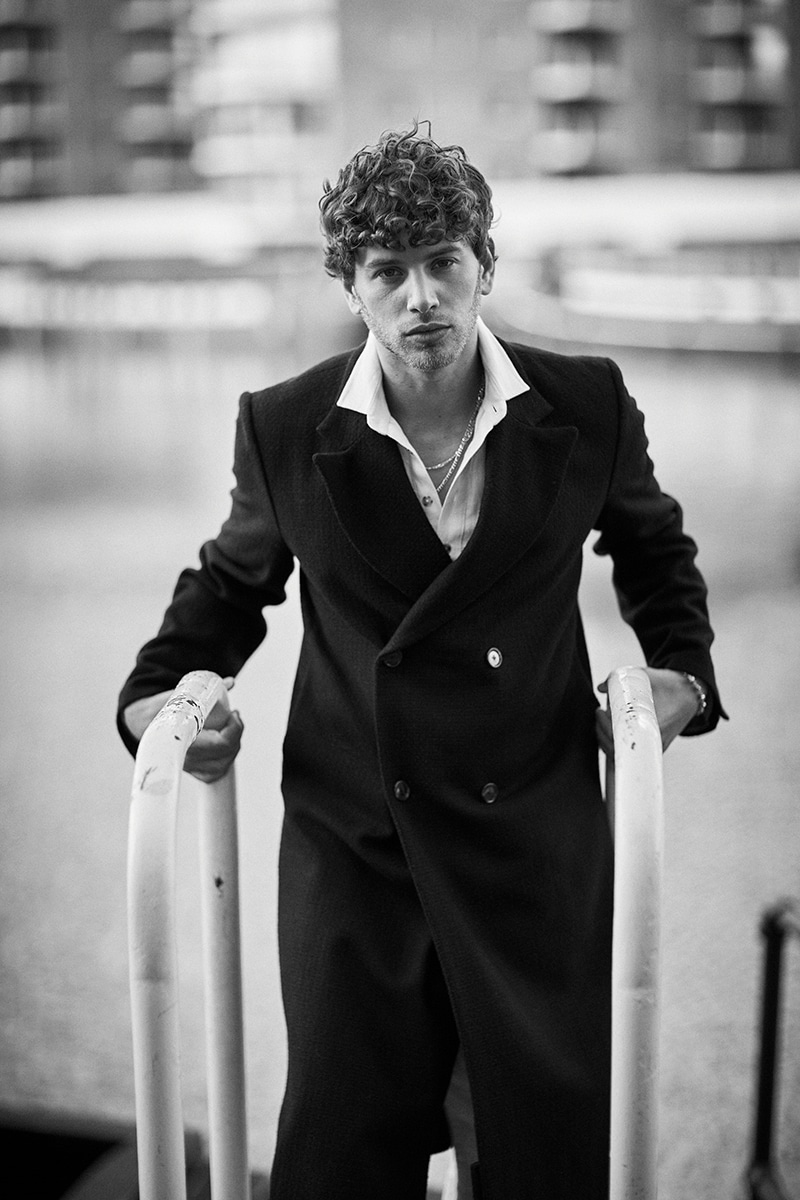 What city inspires you the most and why?
HARD QUESTION! London, my home, has always been a huge inspiration because of the amount of creativity, opportunity and never-ending grind and hustle you find within it. It's definitely shaped part of who I am and the reason I work as hard as I do. I spent three months in Cape Town two years in a row for modeling, and I know it's cliché but that place allowed me to evolve and find myself in the best way possible. It's a magical place. LA is a city I've always been inspired by because of the industry there and the quality of life.
Do you think the shift in your career came with luck or hardship?
There will always be hardship in life and every single person goes through it. I believe the shift in my career came with both, and one wouldn't have been possible without the other.
What do you wish you could have done differently throughout your journey?  
Honestly, every experience has been a lesson. I'm grateful and humbled by life and what I've been able to achieve so far. I wouldn't change anything, and I truly mean that. 
Any major inspirations?  
My family and friends. They inspire me daily through their hard work and their struggles. I've been inspired by books and watching people's successes, but I don't think I've ever been inspired to follow in the footsteps of anyone in particular. I want to carve out my own destiny and chase and achieve the things I want. My mum has instilled in me that nothing is impossible, and I try to tackle life with that at the forefront of my mind. If something doesn't work or go the way you want it to, tackle it from a different angle. The more doors you knock on, the more likely it is for one to open. 
What's the wisest (and bestest) lesson you've learnt whilst being in the industry? 
As mumma said: "The people who truly know you, know you. The people who don't, don't." Once I realized that I started to not care as much about what people thought, and as long as the people who knew me and cared for me were proud of me, then I knew I was on the right path and staying true to myself. Life can be challenging but when you strip it all back, you've got to ask yourself who and what really matters.
Now a tough one: What would you like to be remembered for? Legacy is quite a biggie. Do you feel as you can leave your mark in this industry? 
I would love to leave a legacy but I hope I have a few more years to work on that! I'd like to be remembered for being a genuine human being who always treated people kindly and showed everyone the same respect. I'd like to be remembered as someone who truly deserved his place in his industry, and was there because of the hard work put in. I'd like to be remembered as someone who cared for others and loved unconditionally.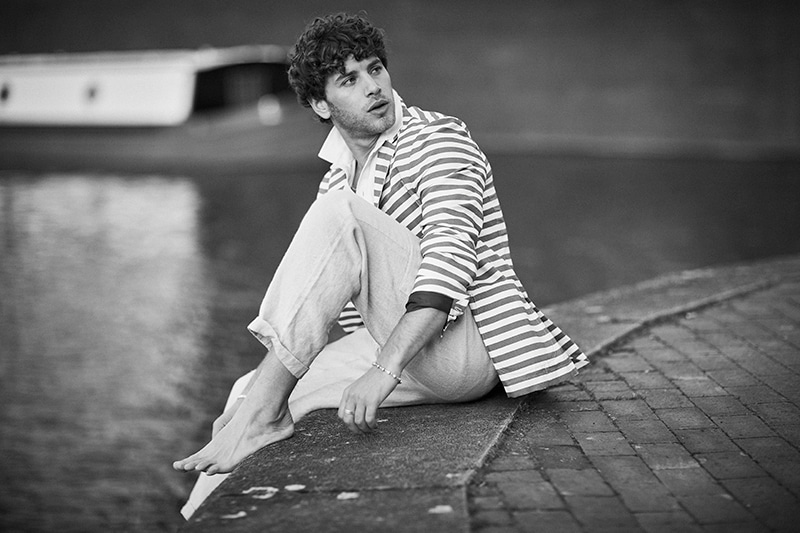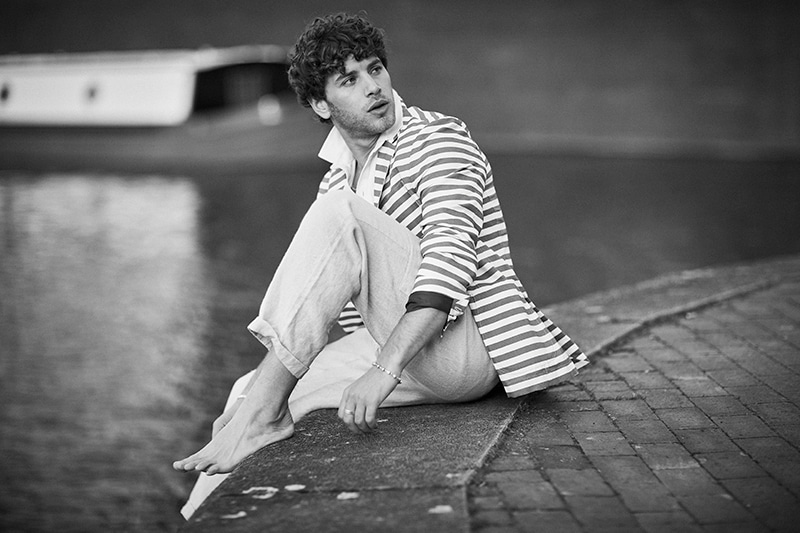 If you could change anything in the current world situation (forget Brexit and further political parody) what would it be? 
To help more people realize that they hold the infinite power to achieve all they have ever wanted and that nothing is out of reach. I want people to believe in themselves, spread love and positivity in whatever they do and realize that they are not competing with anyone besides themselves. Just do one tiny thing each day that helps you evolve into the person you want to become and you're on the right path. No two lives are the same and the timing of someone else's life will not be the timing of yours. The more we cheer each other on in life and the less resentment we hold towards each other, the better. We're all human, we all make mistakes.
Any final words? 
Peace & love, Eyal x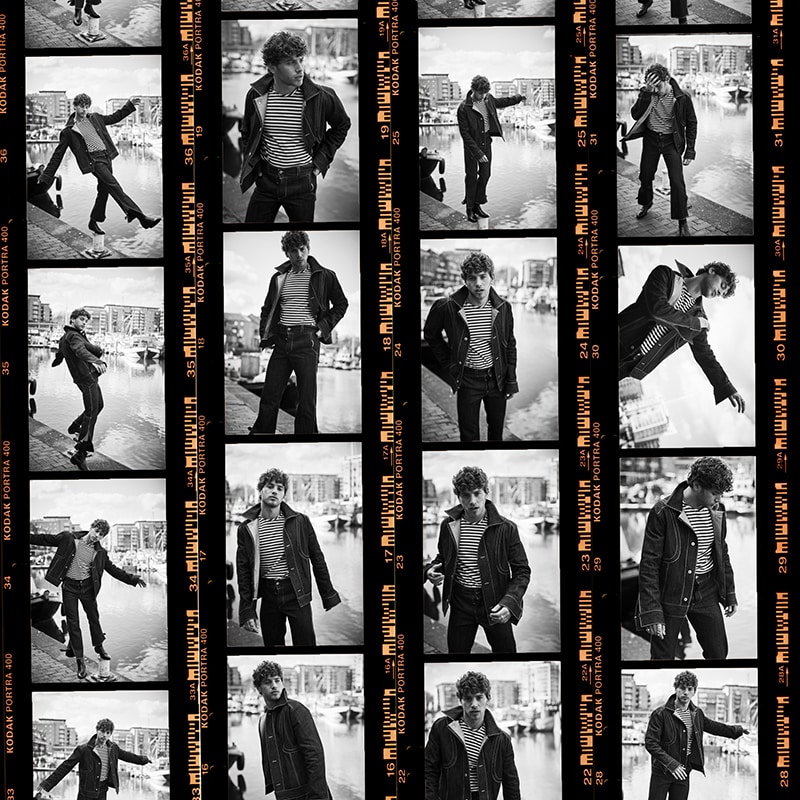 Photography: Adam Fussell @adamfussell
Styling: Holly Macnaghten @holly_macnaghten
Grooming: Charlotte Kraftman @charlottekraftmanmakeup
Talent: Eyal Booker @eyalbooker
BRANDS: Mr P., Altea, Aspesi, Vini Chenoweth-Bell, Hemingsworth, John Smedley, Oliver Spencer, Flax London, CQ.P, Serge DeNimes, Chrome Hearts.