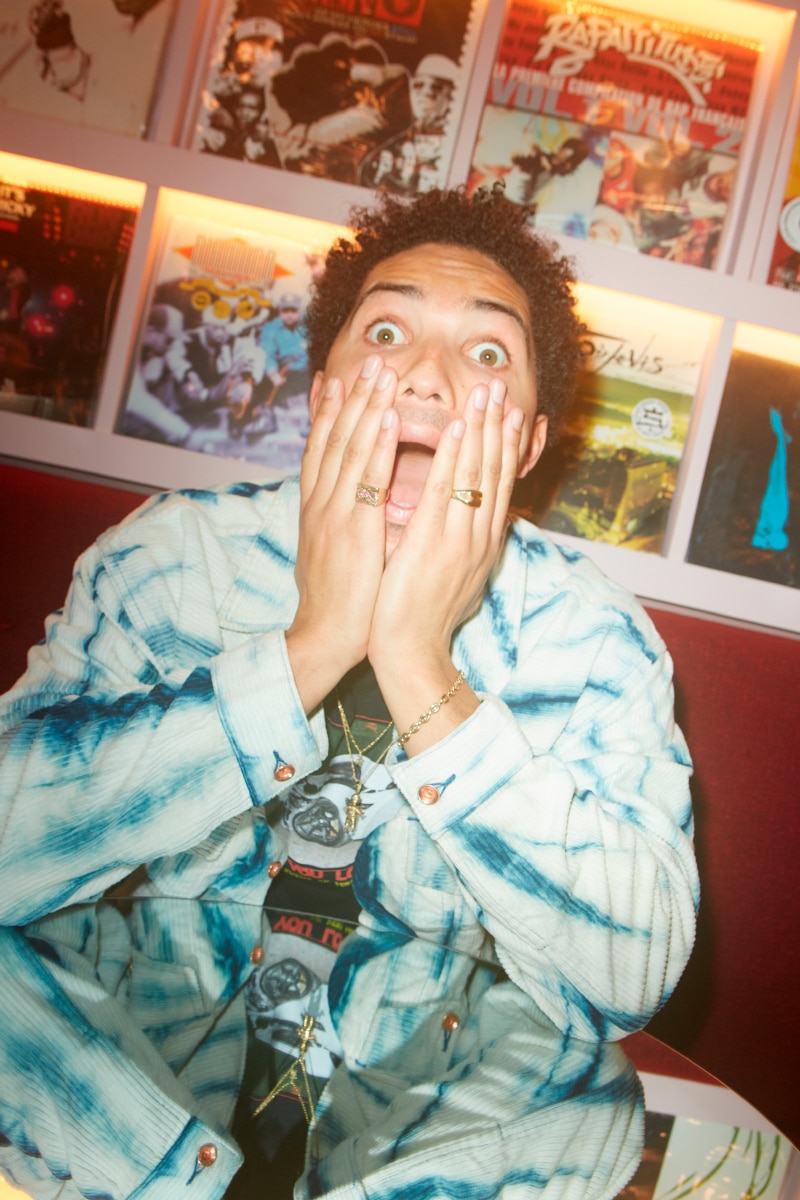 Since his critically acclaimed EP "Bad Taste" in 2020, British musician Jeshi has moved from strength to strength collaborating with some of the hottest names in music including slowthai, Celeste and Vegyn. His music has since been included in the Chanel Cruise Show, as well as securing support from fashion, music and culture press alike, including i-D, British Vogue as well as The Fader and Pitchfork. Written and recorded during the global pandemic, Jeshi was struck by the way in which millions of people in the U.K. received government furlough when luck transpired against them and working was no longer viable. This was the main inspiration when creating his debut album "Universal Credit" out on May 27th.
By focusing on the immediate world around him, including his own memories of being broke and unlucky, or simply trying to make sense of an unforgiving world, Jeshi has been able to make a wider statement. "I didn't want it to be me saying 'Look at the state of the country,' he argues. "There's no political messaging on there. I just wanted to take the phrase Universal Credit and make it empowering. Putting some pride into words that often have been weaponized against people."
We met Jeshi in Paris, in one of the most exciting streets, rue de Verbois, where the cultural and arty scene is being highlighted. Here is our conversation with some exclusive pictures by photographer Sebastian Pielles.
For two years, the world has been facing some catastrophic events and I know how careful you are when it comes to the new generation and youngsters. How do you feel being a musician in these situations? 
I think if you care about something you should speak about it. I feel the problem is that sometimes people feel the pressure to speak about things that maybe they don't really care about but they feel that they need to do it. I'm passionate about the things I'm talking about. Being an artist, we have a responsibility because the new generation is observing us. For me, it feels natural to write and sing about it.
The process of making this album was during the pandemic and how were you at that moment? 
It's funny because I was about to release an EP at that time called "Bad Taste". There was a lockdown and people around me were like "Don't release it, it's not the proper timing!". But in my head, if something happens in life, we just have to keep it going because there's no perfect timing, so let it go and see what happens. So I released it but it was frustrating not promoting it in a good way because we couldn't do shows and we were not able to make the music videos.
It was an interesting time to just figure out new alternatives for making things. In terms of creating, I found it quite hard, my daily inspirations come from meeting people or being in the streets so it's hard when you are just stuck home watching television. I was making beats here and there wishing everything would come back normally. I had that time to think about my creativity and I'm happy about it.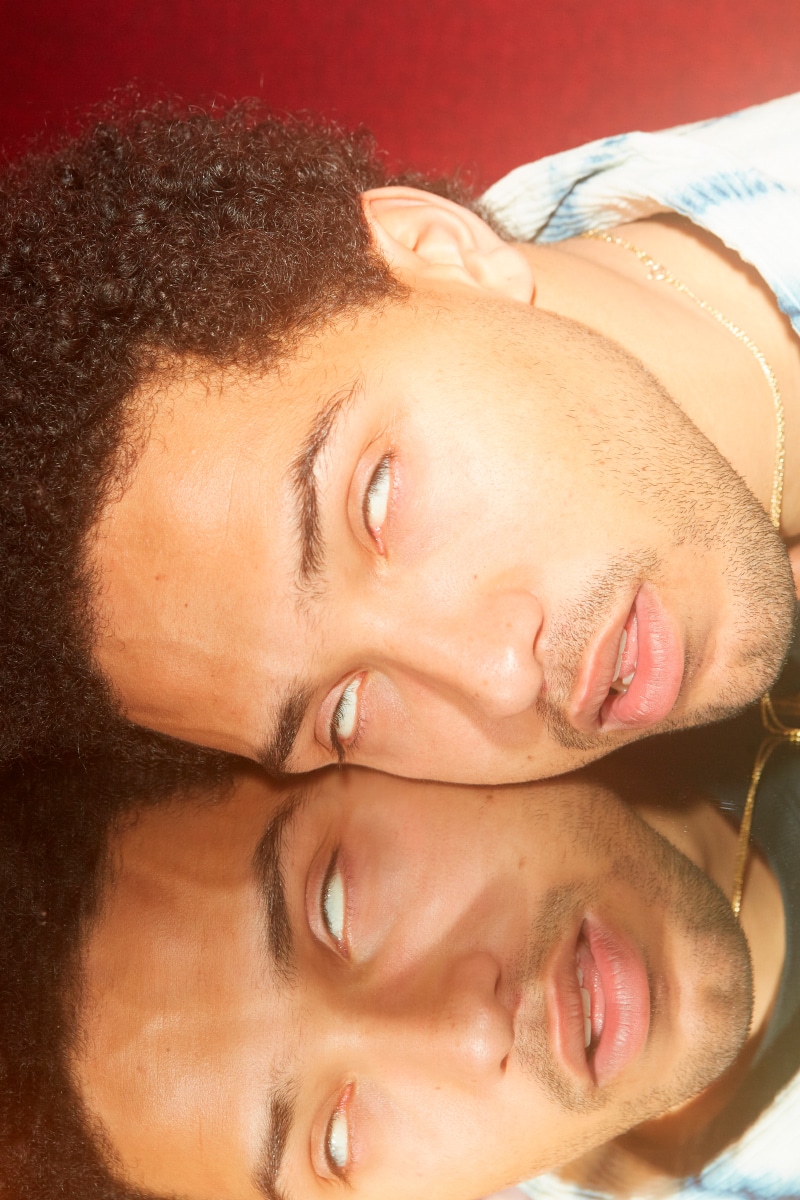 Does the fact being an independent artist force you to be more creative to release new materials continuously? Or do you have the freedom to release it when you feel that the music is good? 
I think the way the internet is and how disposable things are now, people might have sacrificed the quality just for quantity. I think you should do whatever feels right and coherent. There is not any rule book about how to release music but if you put something out you need to be proud of it and there's always a special reason. If you put out two albums and you are in the end proud of it, it's the best feeling. Grabbing people seems complicated because there's so much stuff coming out failing on the internet. For me, I want to get people listening to my music and saying "Oh, I love that shit!".
Talking about the internet and now, more and more artists are spending countless time on their social apps to create content. Do you think artists are becoming dependent on these social platforms? 
I'm not good on social media. I'm not on Tik Tok for example but I'm not against it. I think whatever you do you need to feel natural. It's great when people are using it for their best sides. Depending on the person and mainly on their project, you should think about how it will benefit you.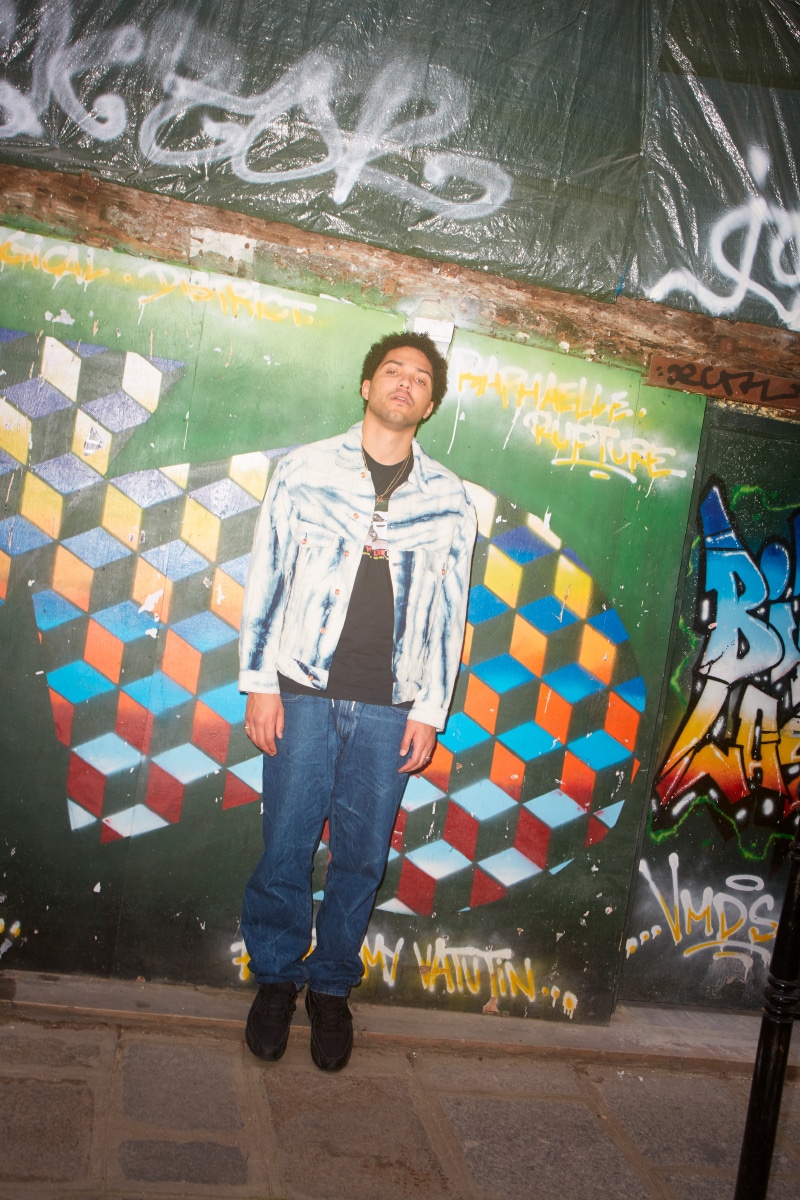 Maybe if you are making pop music, making regular content is part of the job no?
Yes, because pop culture is always present in our daily life. I think you should not be forced to make use of social apps, you need to find your own way and put your convictions into what you are making, it's better!
You started music very young, what was the main event that made you understand that you want to make music as your job?
It was just when I was young, that I was hanging with my friends and they were making music, making beats on the internet, and rapping on it before putting it on MySpace. I think I've got a fixed idea in my mind at that moment about what I want to do in my life. I did not have any aspirations about making something else, to be honest.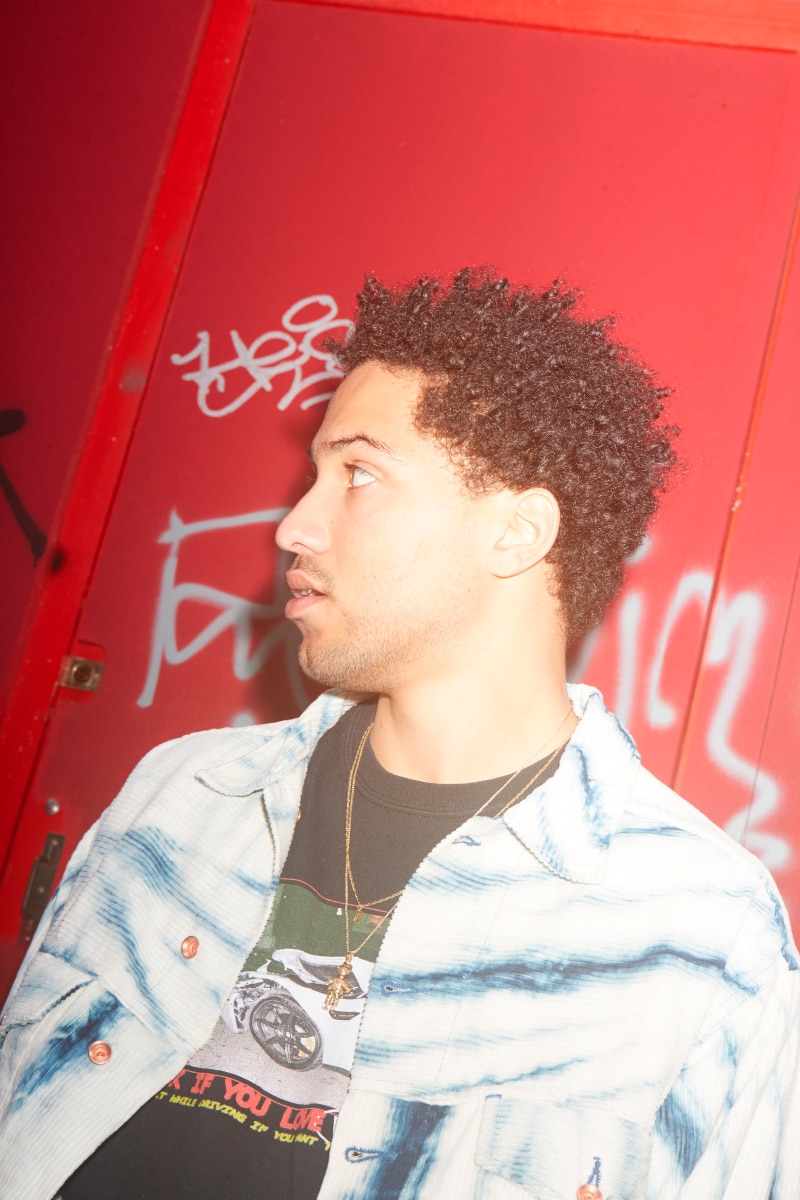 What were you listening to when you were younger? Your music inspirations?
When I was very young I was listening to what everyone was listening to when you are young like British rap and the same stuff being on the radio. When I got older, I've been more curious and digging plenty of new sounds, not just the things people asked you to listen to because it's cool. I have this fascination about hearing and discerning new music that's inspired me a lot because I want to give this feeling when people listen to my music.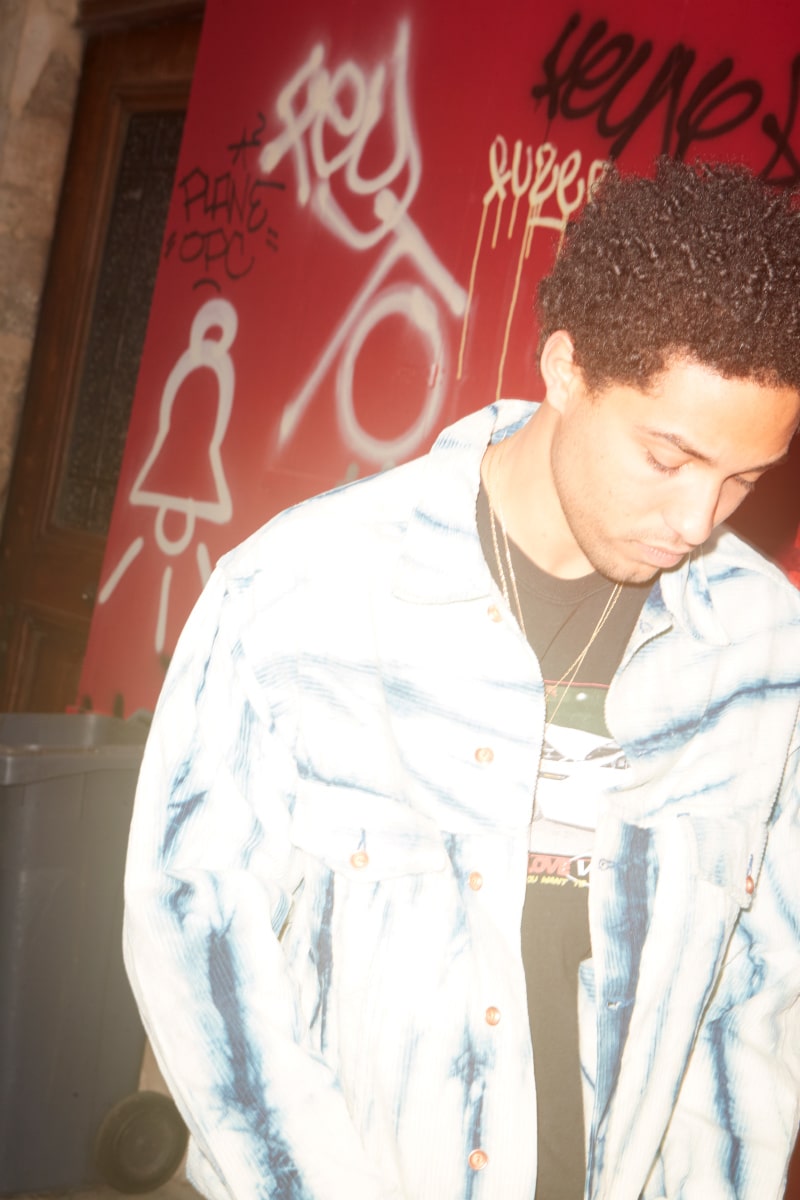 I know many artists don't listen to other music when they are creating and what about you?
I think it looks super pretentious to say this. I make music and beyond that, I'm a fan of music. I love discovering new music… I think it's a source of inspiration.
Your debut album "Universal Credit" is coming out at the end of May. What's about this project and what is the difference from your previous releases? 
The main difference was that I wanted to make this album for a long time, "Universal Credit" is a whole statement. It's the intention of what I'm doing and saying. When I made it, I was thinking about my life and what was around me. The term "Universal Credit" if you're not in England might be two random words. It is basically when you don't have money or are unemployed – you have the help of the government and you have benefits and that's the universal credits they give you every month.
I was inspired by that because I was very broke and I was analyzing people who were judging those who were asking for money as if they were monsters. The thing is you don't even know why these people are looking for this money, we don't know their life and for me it was we don't need to be ashamed of struggles, it makes us who we are.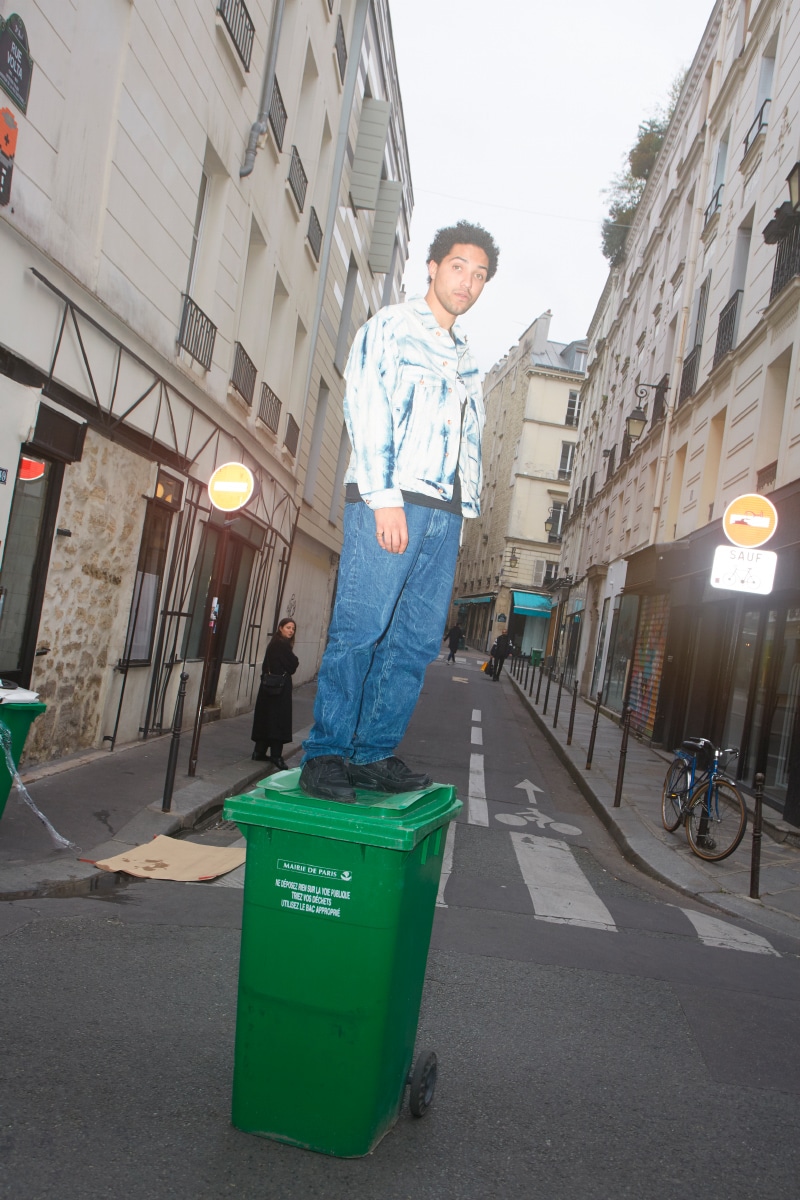 In this album, you have some cool collaborations. How do you process working with other artists? 
For me, any one I collaborate with needs to be like I'm working with a friend. It's all about friendship, it's the best way to work. In the studio, I like hanging with them without any pressure and in a cool environment. Of course, all collaborations happened organically, with no management deal.
What were the hardest things when creating this album? 
Hum, I think the hardest thing was I knew the feeling and the name of this project. It was important for me to write a manifesto about the whole vision of that album. I made the press release before I made the album, to be honest. The hardest thing was how I'm gonna communicate this idea even before releasing the music.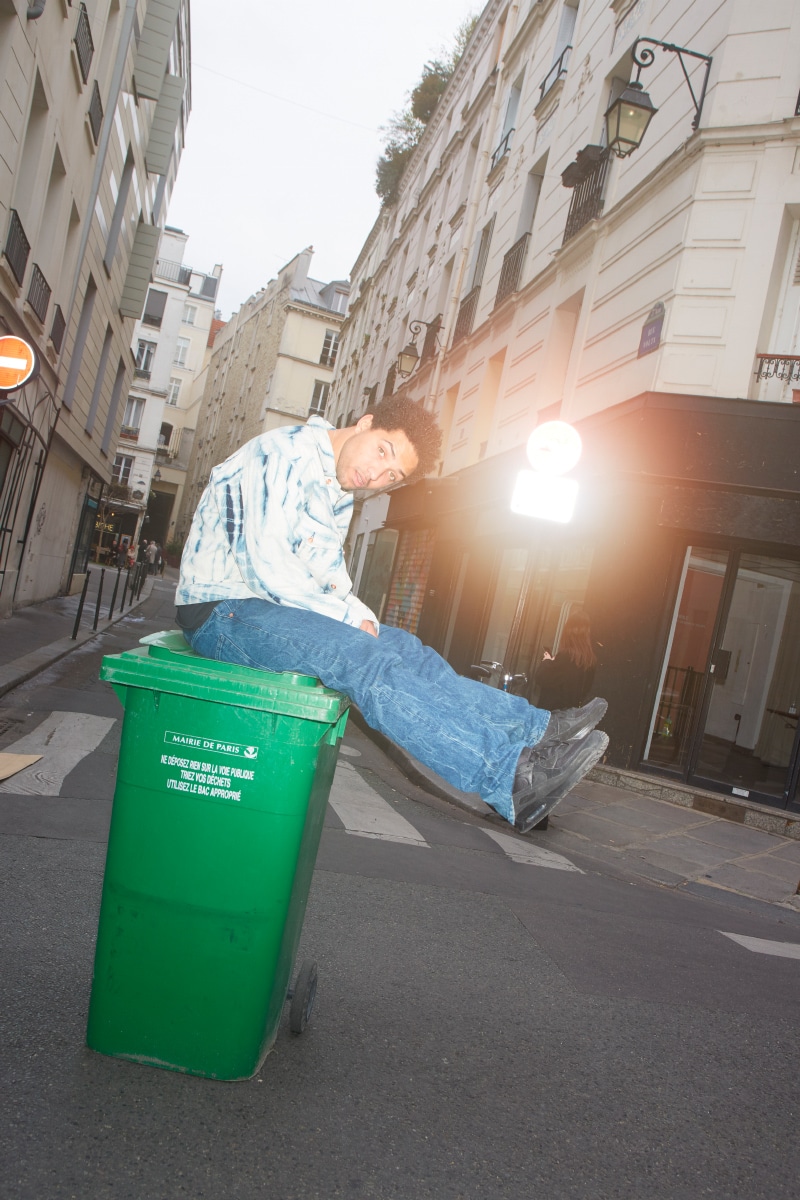 Who were the first people listening to it when you finished it? 
I don't know exactly… my girlfriend, my close friends, and the producers of course…but I know that my resolution is to share the music when everything is done: the artwork and the video. I like the idea that people are having a whole idea about a song when everything is ready.
An iconic collaboration?
I would love to work with someone who is not necessarily in rap music. I will choose someone who makes something different and would love a duet with Dido for example.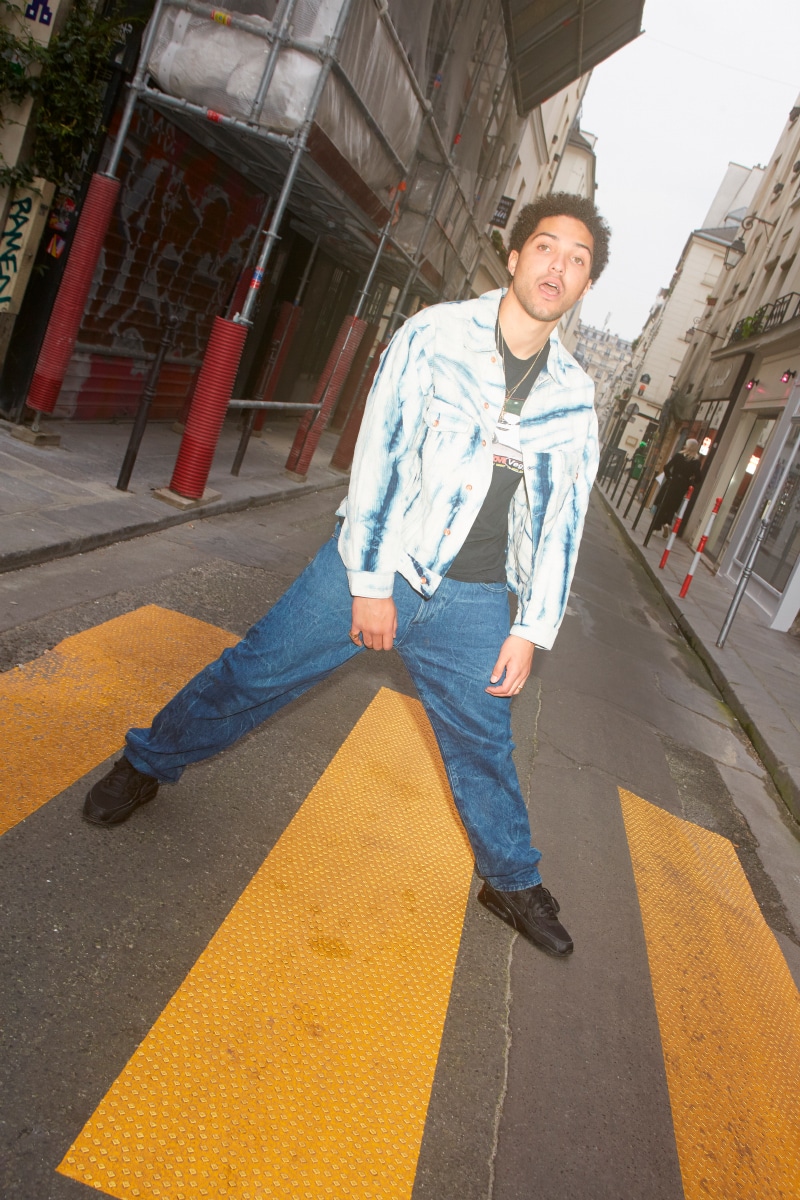 Special thanks to Rupture Record Store, Alexandre Sap and Favori Paris.
Photos by Sebastian Pielles.