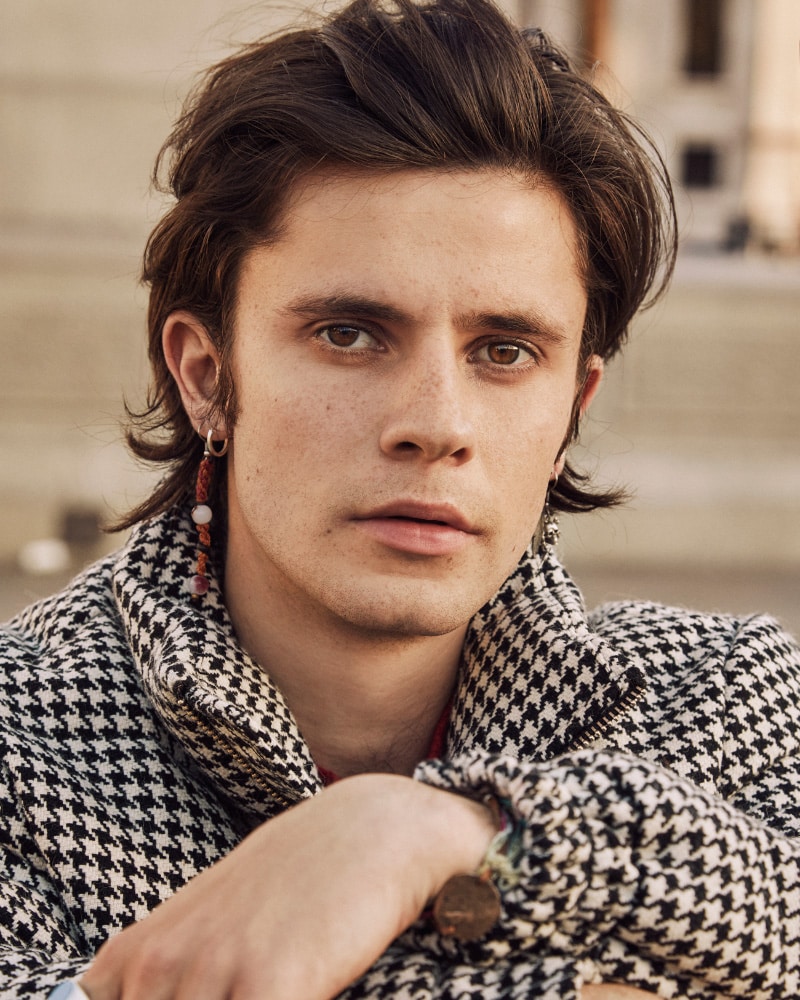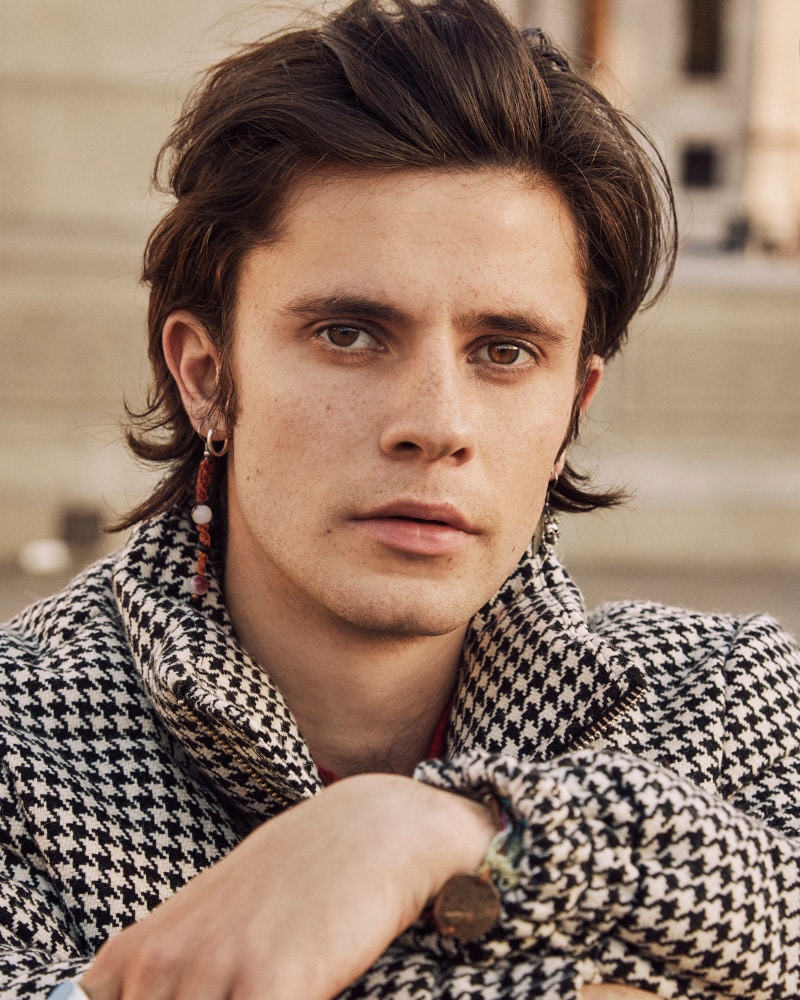 It's rare you can describe an actor who is only twenty-five as seasoned – but Cel Spellman has certainly earned it. The actor and presenter started out in theatre groups throughout his teens, before his breakout role in the unflinching drama, Blue Murder, propelled him into a new spotlight surrounded by co-stars and mentors including Gary Mavers and Jemma Redgrave. What happens when you find out your mum struggles to bring up your siblings while leading a team of detectives in solving murders? Hijinks aplenty. They say youth is wasted on the young, but that's hardly the case with Spellman. Not one to miss any opportunity, he not only pulls off the complexities of his characters with impressive ease, but has also spent time getting to know his true self. "I feel very fortunate and grateful I've had this path open up to me and haven't looked back since," recalls Spellman. With roles in Mike Bullen's Cold Feet, Peter Bowker's World on Fire and Netflix's thriller White Lines, he has quickly made name for himself amongst the new wave of young talents. Yes, it's clear that the trajectory of the Manchester-hailed actor is up – and fast.
A coming of age darling, his prolific foray blended with fervent entrepreneurial ambitions show that he is only at the beginning of a long road.
Now that he's got the taste for film, career, and finding balance, what comes next for Spellman promises to be worth paying attention to.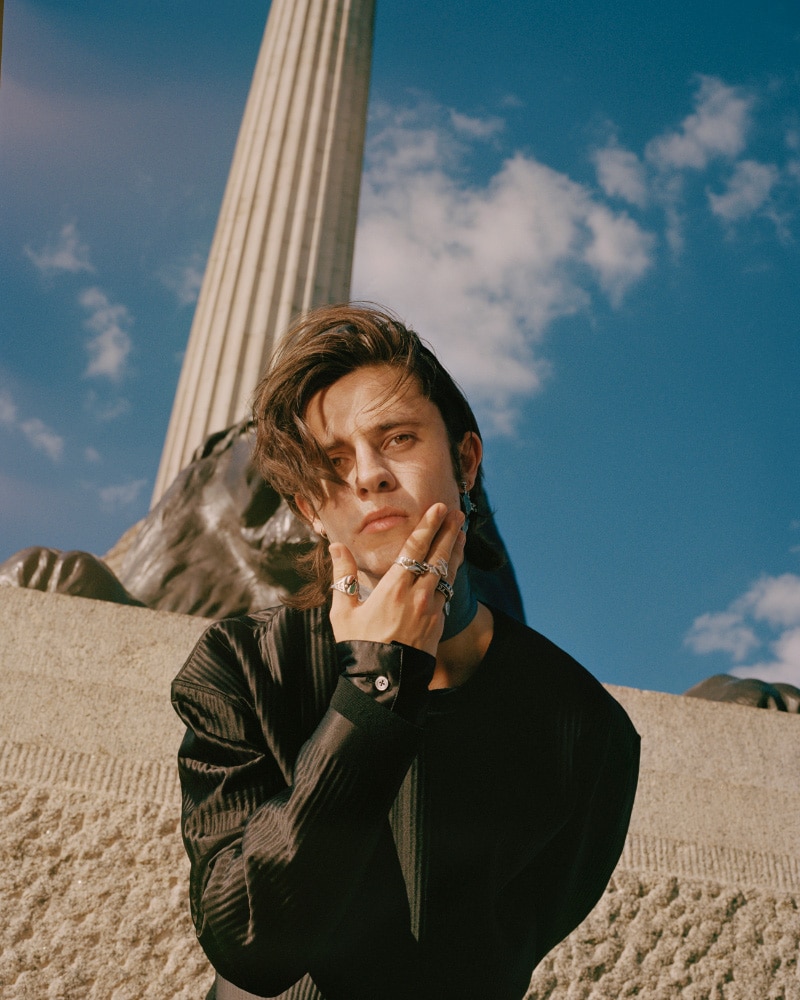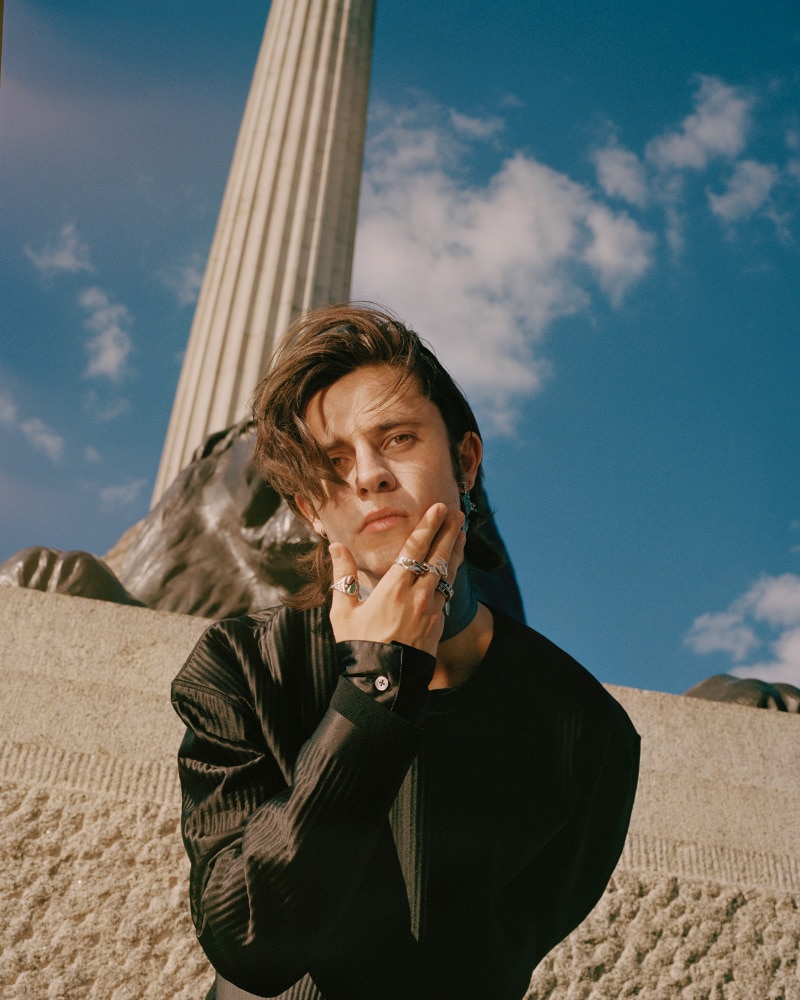 Let's take this back from the outset – could you briefly introduce yourself to us?
Lets. It's always a good place to start…Be a pleasure. I appreciate you having me and letting me be a part of your world, thank you. My name is Ceallach Spellman, Cel for short, it's an Irish name, my dad's side of the family are from the west of Ireland in County Mayo. I was born and bred in the great city of Manchester. I'm an actor, presenter, and am also very passionate about my charity and social action work. Trying to change the world and help make it a better, brighter, fairer more balanced place for everyone and everything, as well as building towards a future that doesn't look so bleak.
Three words that describe your best self are…
You'd have to ask someone who knows me to be honest or I would say…fuck, used up my words.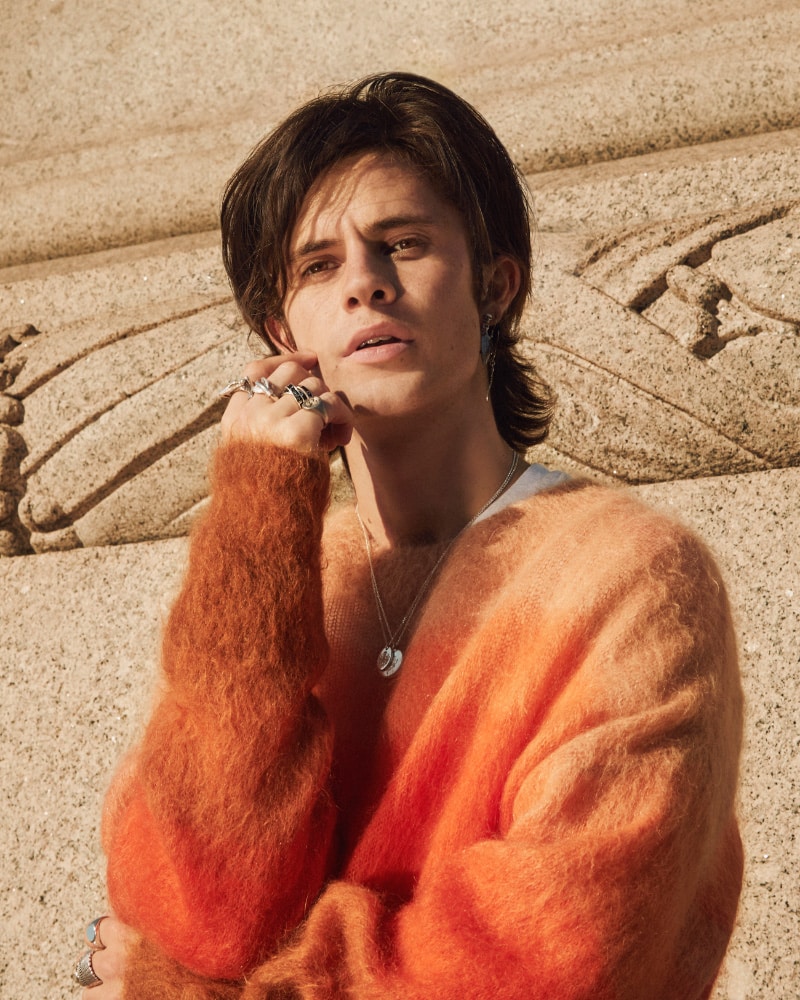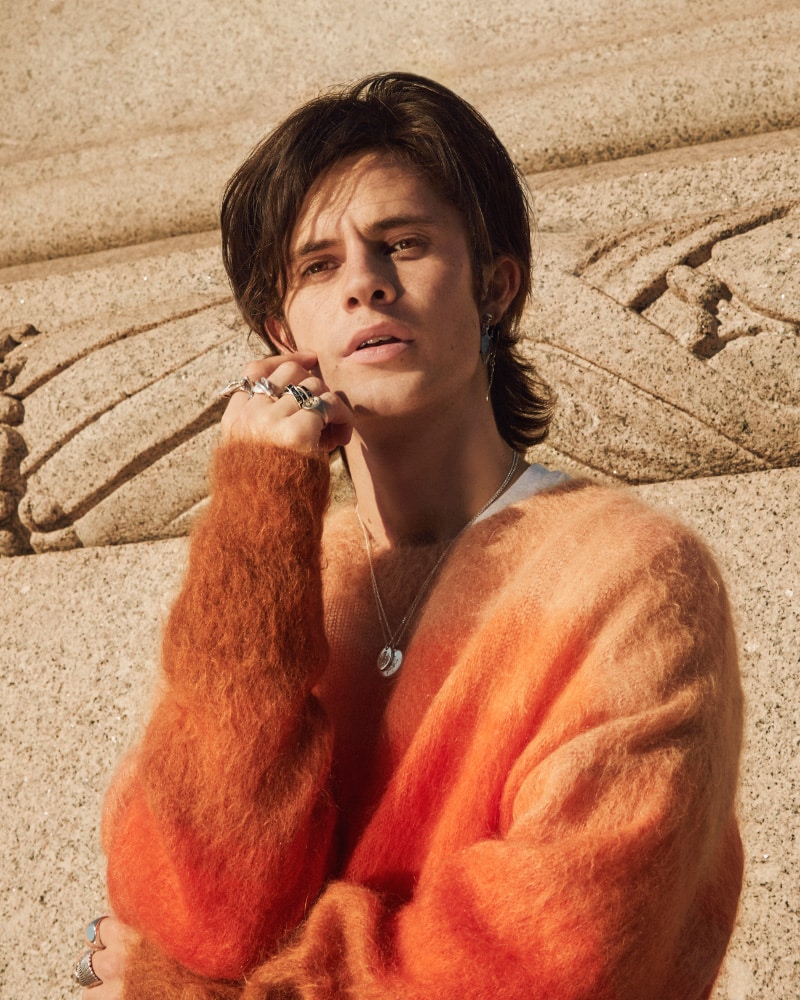 Do you feel more in your skin with the things you're doing now, or do you feel more challenged?
It's a bit of both for me. I feel the older you get the more you get to know who you are, what makes you tick, what you want to do, and thus, in turn, the more comfortable you are in your own skin. I guess you become truer to yourself, more assured and confident in doing more of what you want to do, rather than what other people want you to do, and in turn you give less of a fuck (pardon the swearing). With that being said I always try and challenge myself; I think it's really important otherwise what's the point? It's more rewarding and for me, it's where the most growth happens. So, I'm always looking to challenge myself in whatever is I'm doing but I'm comfortable in my own skin while doing it.
How did you venture into acting?
I always loved drama and performing since I can remember. I had a drama teacher at school called Mrs. Nicholson who was the one to notice I had a real love, connection, and passion for drama and acting. She informed my parents and gave us a nudge in the right direction. I think having someone like Mrs. Nicholson believe in you and going out of her way to try to push me in the right direction is something I will be forever grateful for. It goes without saying though none of what I'm doing now and especially then when I was a kid would have happened without the support and sacrifices from my parents and brother. My mum then took me along to some open auditions taking place in Manchester. The audition was to play Chip, you know the little teacup, in Beauty and the Beast at the Palace Theatre, which I was lucky enough to get and that is where my professional journey into acting began.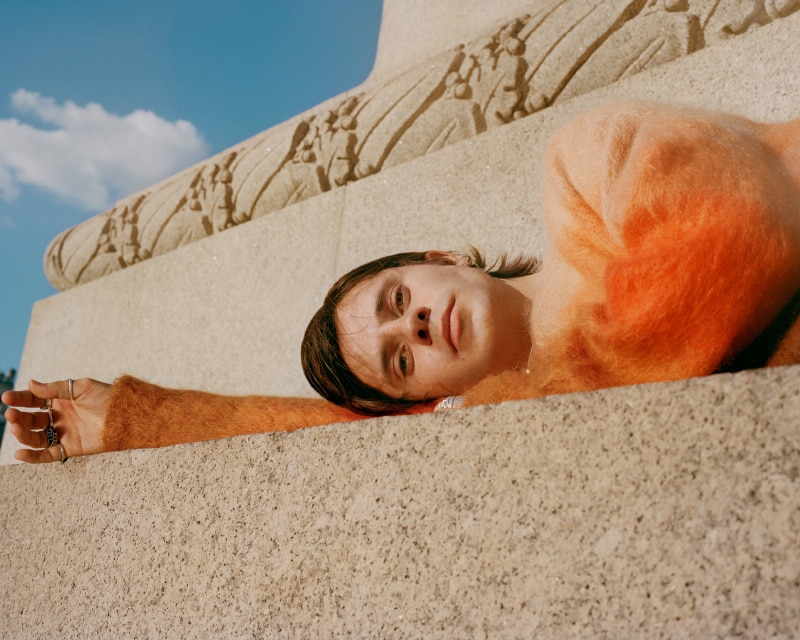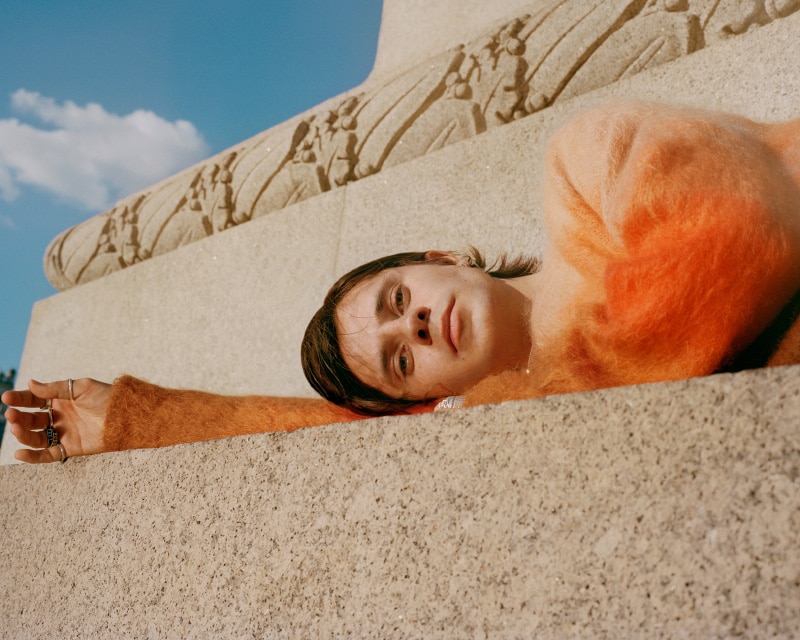 Was it something you have always wanted to do?
Yeah, I would say so, it's all I've known really. I started acting professionally when I was seven and can't remember wanting to ever do anything else apart from maybe play for Manchester City and work with animals. It's the thing that I love and really is my passion. I feel very lucky and grateful that I found my dream so young and also has the surroundings and support to help me follow my heart and go after my dream. Touch wood, I haven't looked back since.
Since the time you joined ITV's Cold Feet up until the present, how do you feel you have changed?
I would say I've got older, for sure. Hair is a bit longer. No longer playing characters in a school uniform. Seriously, I guess in a way it was a coming-of-age role, not just the character Matt who was 15 in the first series and finished the series having turned 18. For myself, I was in my late teens when we filmed the first series back in 2015 and when the final series aired this year, I'm in my mid-twenties. So safe to say a lot happens during that time. That's a lot of time to learn about yourself, a lot of time to experience things, to travel to learn, and a lot of time to grow.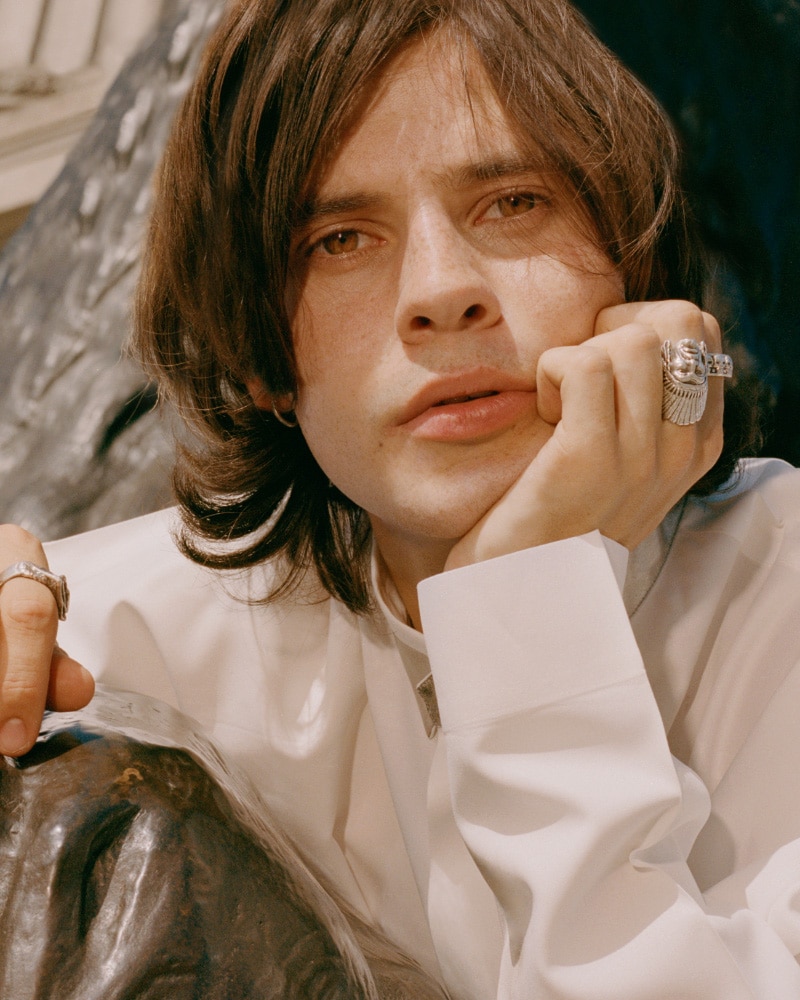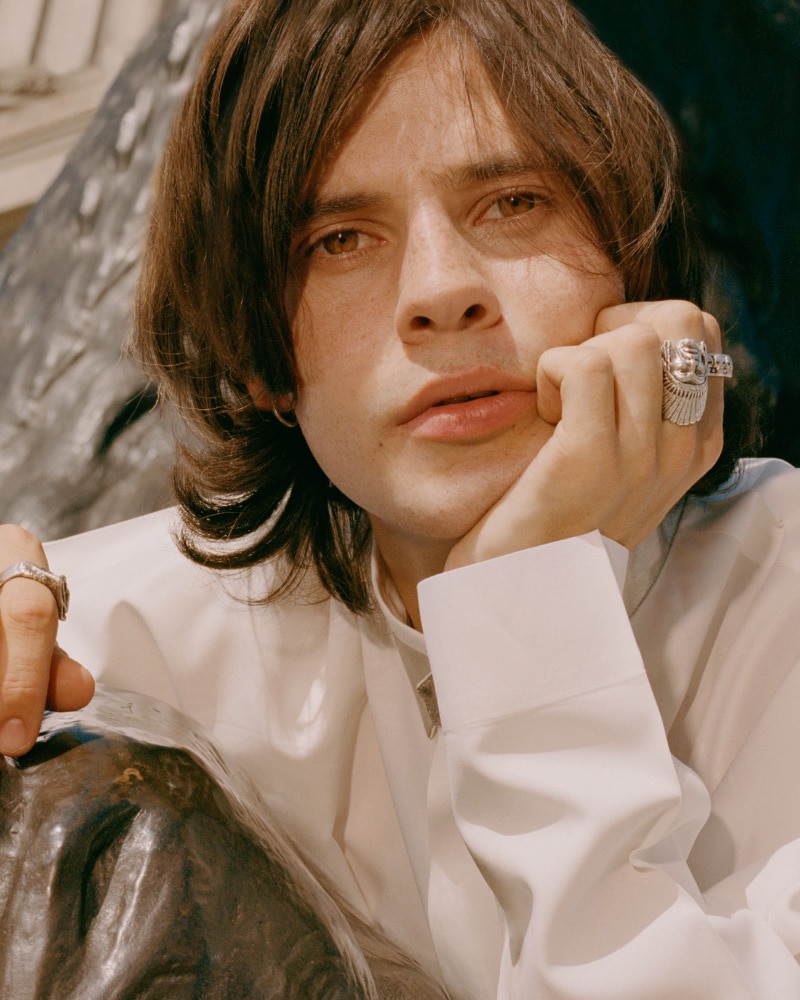 How do you train or prepare for your roles?
For me, it varies slightly depending on the job and character you're portraying. For instance, preparing for a play is going to be different from preparing for a TV series or film, especially given sometimes the turnaround in TV and film can be a fair bit quicker than theatre. The principles stay the same. One of my main preparations is working to build an honest, truthful character that I know inside and out and then I can be free to play in the world I exist in and also with the script. After having read the script a few times to make sure you have a good understanding on the story, your character's journey, and picking up as many clues as you can from the script. Then it becomes about using your imagination to build and shape your character while using the details given to you by the script or the world your character is from. I use music, film, art, books a lot of research and reading. All sorts really. Most recently, as an example, as part of my preparation for young Marcus in White Lines, myself, Tom & Jonny (Axel and young David) spent some time in Manchester together at mine to build our characters together. To build their relationships while also being able to spend time exploring Manchester, seeing the things they would have seen, doing some things they might have done. Granted I was a bit luckier with this one given I'm from Manchester. I also was sharing Marcus with one of the UK's finest actors Mr. Danny Mays, who I absolutely love, adore, and look up to as an actor. Although we didn't spend lots of time creating specific things for Marcus, we spoke about the essence of who he is and his make-up, to make sure we were on the same page. Ultimately prep is a big part of my process but also, it's not everything, it's more the solid foundations from which I'm able to work and build from. Fail to prepare, prepare to fail.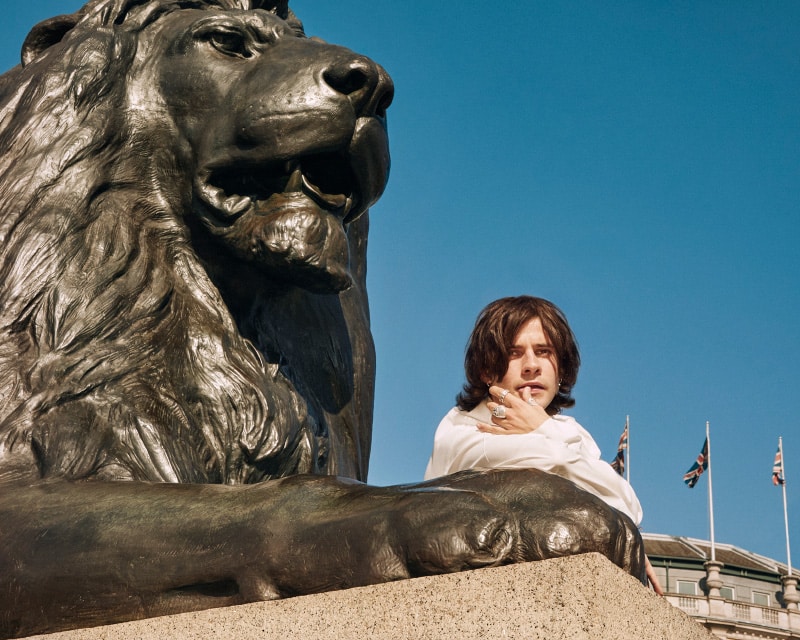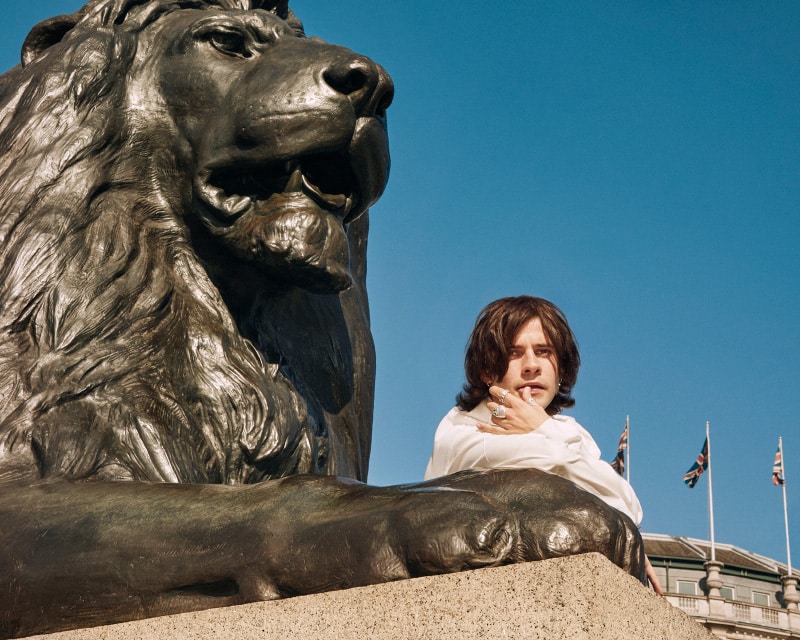 Moving onto White Lines – how would you describe it to us and what have you learned from working on the project?
Million Dollar Question, how can I best and succinctly describe White Lines, having done a few interviews you'd think I'd have worked that out by now, yet I still haven't cracked it. Erm…. White Lines I feel is almost the visual representation of being on a trip or having a big night out in Ibiza. It follows the journey of Zoe (Laura Haddock) who is trying to figure out who killed her brother Axel, after his body shows up 20 years after his disappearance from the White Isle. It's told across two timelines present-day and 20 years ago in the 90's when Axel was alive. That is just the bare bones of the show and really is the tip of the iceberg. It's got everything for me and takes you on a whirlwind of a journey. It comes from the genius that is Alex Pina, has a stellar cast and story to match. I had never read a script quite like it and knew it was one I had to do and be a part of. It really is one hell of a ride.
So much. One of the shows key themes is the loss of youth, freedom, and your dreams. I think we can all resonate with that and learn from it. Never lose that inner child, especially when you're young, be free, have fun, don't take life so seriously, the world is there for the taking. Personally, I love Spain, the language, the culture, the people, the way they play football and I fell in love with it even more so. I learned that Alex Pina is a genius. I learned you eat so late in the evenings in Spain and I'm so here for it. Everyone should get on board with the siestas. I also learned what a 'bocadillo' was. I Improved my Spanish slightly but not enough. That the Spanish extras on set were amazing, kudos to them they were a big reason why a lot of the big party and rave scenes worked so well. They were just so free, fun and full of energy. I also learned to be prepared for the free pour.
If you weren't into acting, what else would you be up to now?
I don't really know, to be honest, it's not really a thought I give much time to. On the street, kicking around, being a nuisance, watching football not really knowing what to do with me. Traveling for sure. Maybe I would have ventured into some form of Charity work or animal conservation. Or there is a strong possibility I would be that weird, slightly smelly, long-haired, bearded guy you see on the street, with eyes full of broken dreams.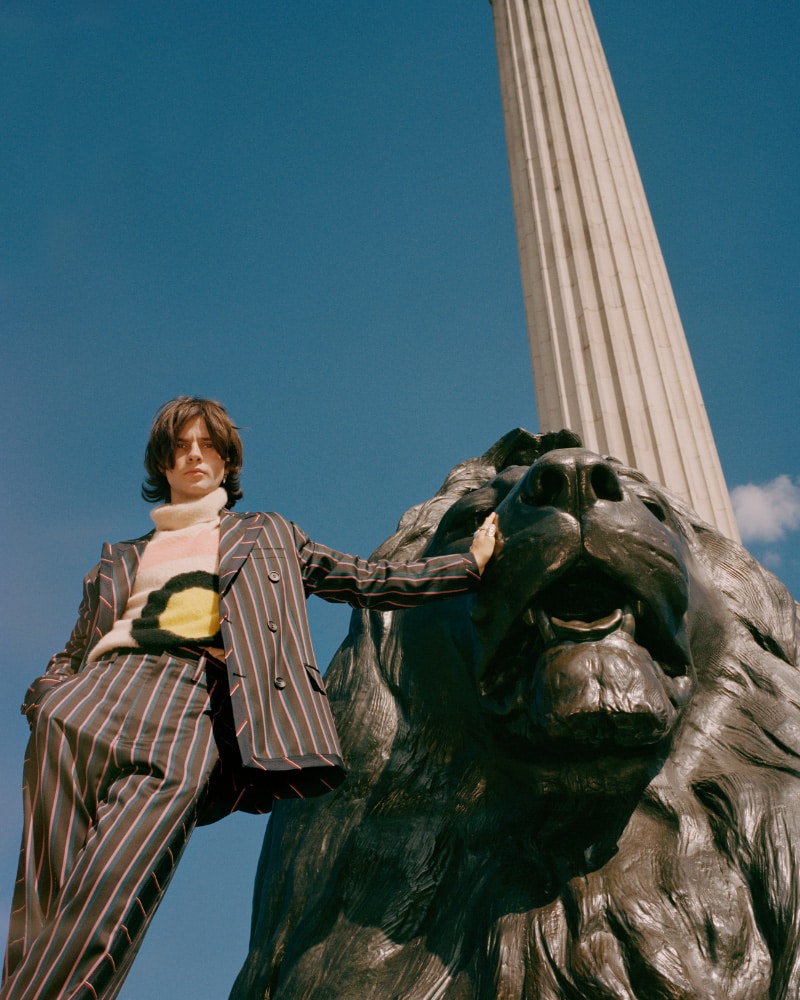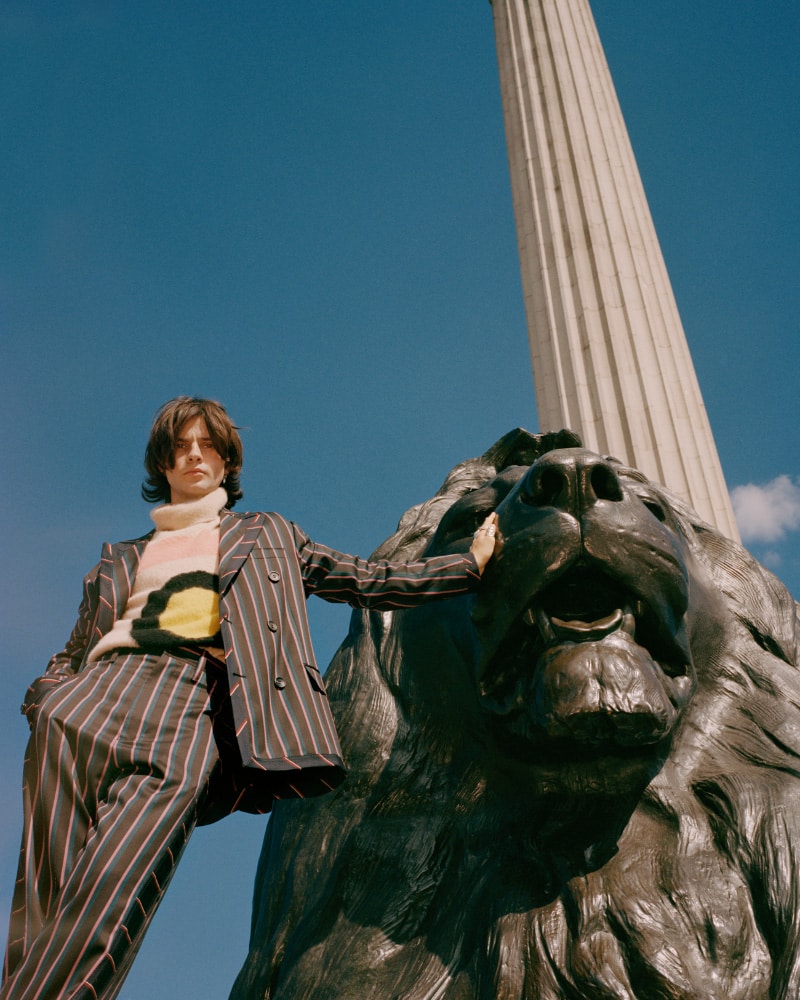 What does acting mean to you?
Everything. Tough question, I don't know if I would have the words to try and explain the thing I love so much and have done since a child.
Why is it important?
There are of course my own personal reasons which I'm sure no one is that bothered about, but I feel the question here is more, why any form of 'art' is important. That is the question and for me, it's simple, what is life without art? I adore the cinema, it's one of my favorite things to do, imagine a world without film or cinemas? Or not being able to go see a play? What a sad world that would be…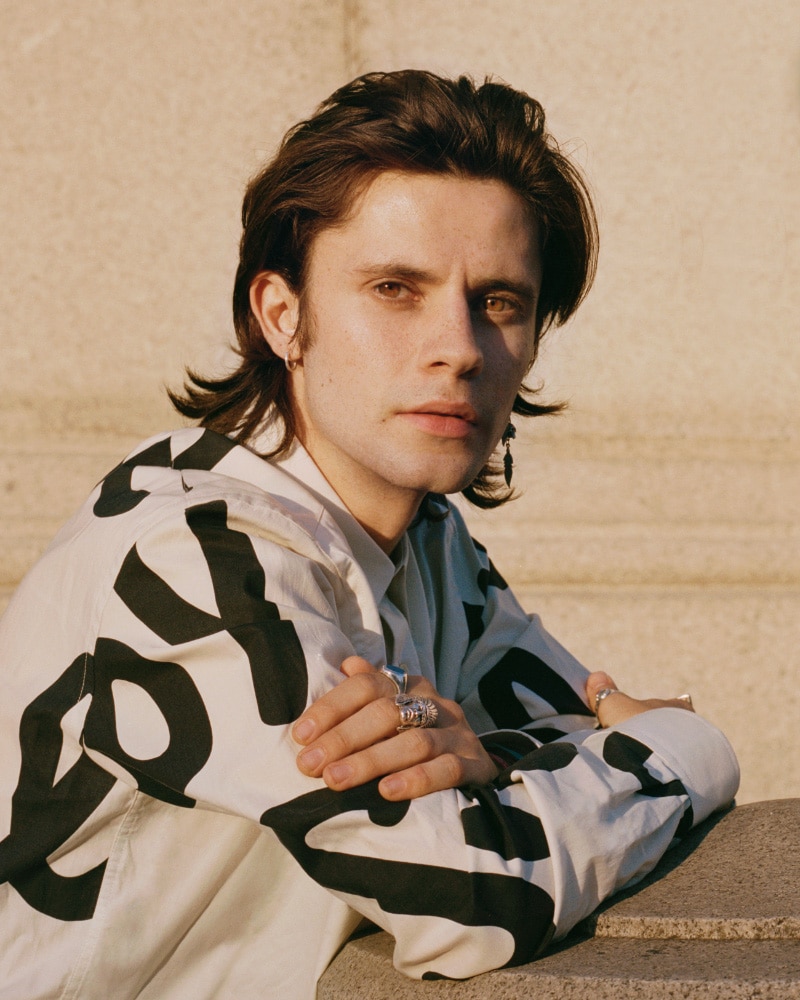 We would love to hear about your radio-broadcasting path too.
Yeah, of course. Another love and passion of mine, something I'm very keen to do alongside my acting. I feel very fortunate and grateful I've had this path open up to me and haven't looked back since. I began presenting for the BBC when I was around 15 off the back of the Television Drama series, I was in called 'Waterloo Road'. I can't say presenting/broadcasting is something I ever thought I would do when I was younger, but it is one of life's wonderful surprises that came my way. Having spent a few years learning, filming, and practicing the craft, out of nowhere really the opportunity came up to host my own show on BBC Radio 1 when I was 19, Sunday afternoon's 4-7 pm. Which I then went on to do for the next 5 years. As a fan of Radio 1 and being brought up with music and live shows, it really was a dream and I have loved every second of it. It was another skill I had to learn but one I'm so glad I did, and I appreciate the art of radio like never before and more so the power of radio and what it means for people. I am a big believer in trying to use my voice and platform to stand up for and stand by the things I believe in and am passionate about. Being there for people and giving those a voice who don't necessarily have one – I feel my broadcasting goes hand in hand with this and is something I will continue to do and work on.
What's your relationship with social media?
Very much a love/hate relationship. Don't get me wrong during the last few months I think we've all appreciated the connectivity more than ever. We've also seen the power social media has. It gives us all a space to stand up for and speak up on the things we care about and believe in. On the flip side, I think social media sets a new scary and unrealistic precedent. I find it can be a very toxic and overwhelming place and only further creates a disconnect between us and the natural world.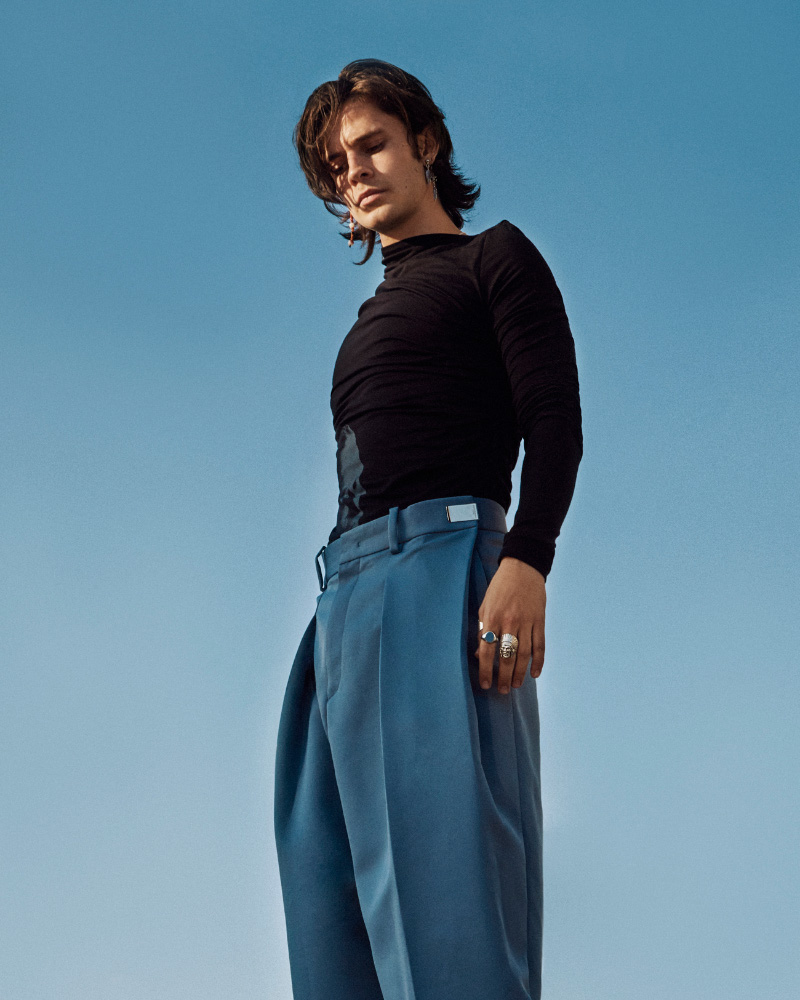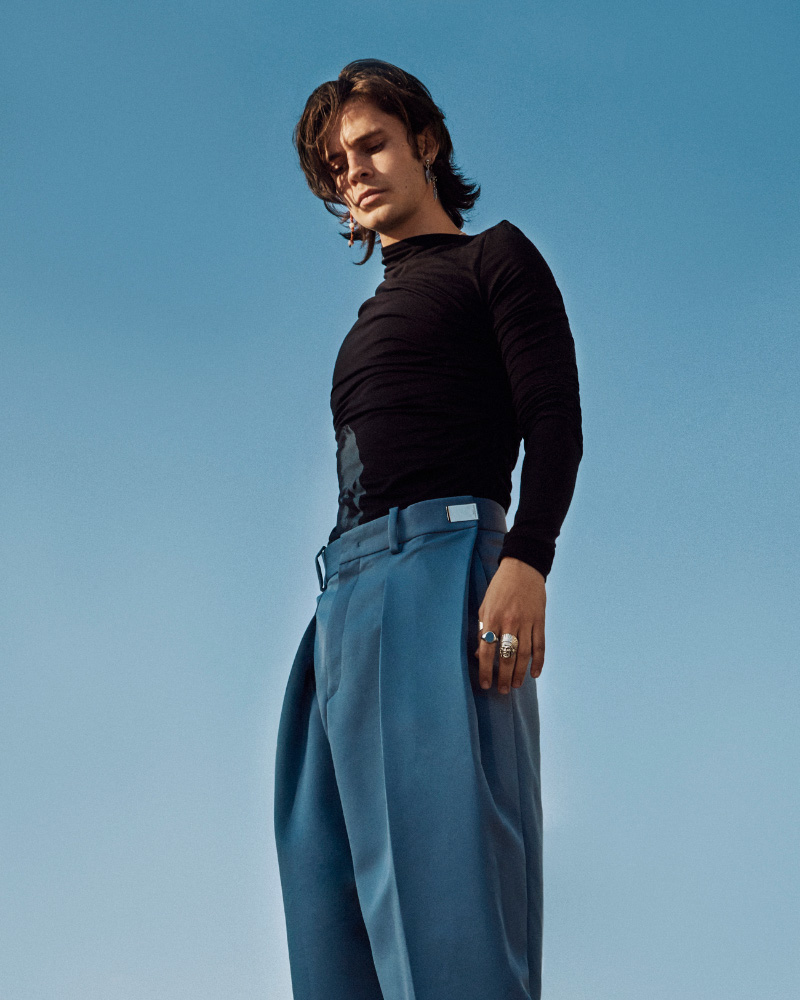 What's next in the pipeline for you?
At the moment, take each day as it comes. Keeping sane, trying to stay present, surviving the chaos but enjoying it at the same time, and not losing my head while I'm at it. There are some acting projects in the pipeline but of course, as with most things, a lot is dependent on how things unfold and get back to, dare I say it, normal. I've also been doing a lot of work with UNICEF and WWF so I will be continuing with that. Trying to get a few documentaries off the ground and being open to what life throws at me. Keep on trying to spread that peace and love. Literally right now, next, I think a cup of tea is in order.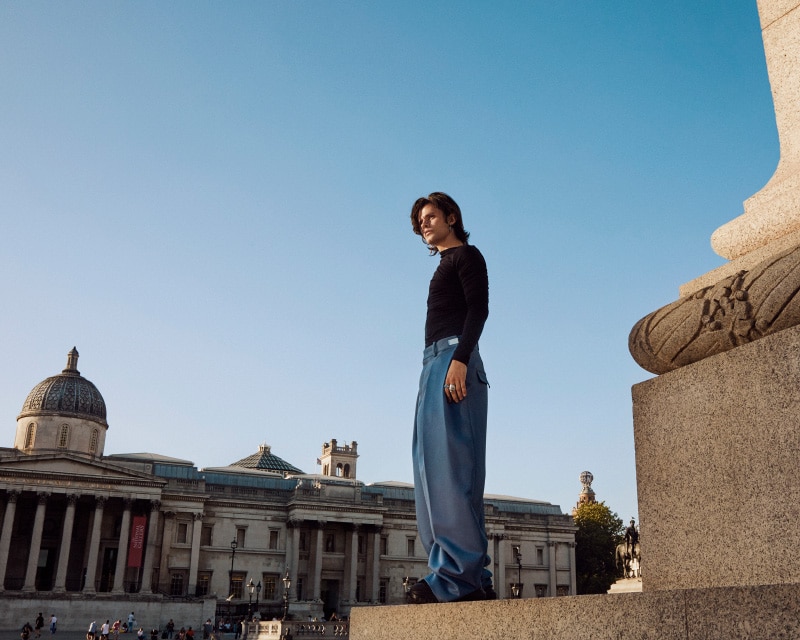 Talent: Cel Spellman @celspellman
Photography: Eddie Blagbrough @eddieblgbrough
Styling: Andre Deveaux @andredeveaux
Editor: Chidozie Obasi @chido.obasi
Grooming: Helen Brady @helenbradymua
Fashion Assistance: Zainab Fadeyi @codezainab
Brands: Lanvin, Issey Miyake, Dunhill, Rebus, Isabel Marant, Wooyoungmi, Ami, Paul Smith.