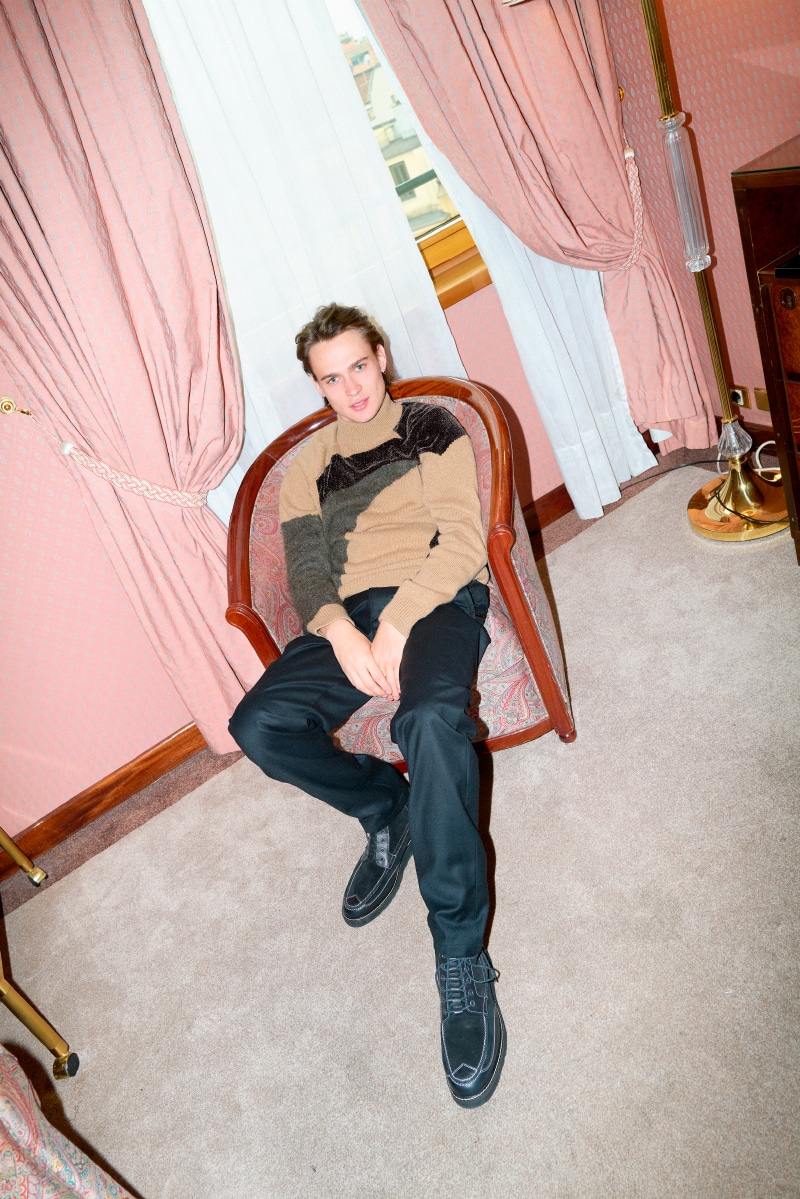 He has a biblical name, a passion for football, and ice-blue eyes. Saul Nanni is a young and strong-willed Italian actor. Saul Nanni is twenty-two and has a love: cinema. It's his father, a doctor, who educates the young Saul in the seventh art with films of famed directors as Stanley Kubrick and Quentin Tarantino screened in their house in Bologna. In 2012, director Cinzia TH Torrini cast him for a role in the miniseries The Charterhouse of Parma, but he achieved success with the Disney series Alex & Co. Saul is now a teen idol, but that's not enough for him. He loves challenges, and his desire to perform demanding roles comes early. The Italian director Pupi Avati gave him the opportunity of a lifetime in 2018. In "Il fulgore di Dony" (Dony's Brilliance), Saul plays Marco, a boy afflicted with a degenerative disease. It's 2019 when Saul is Flavio, a homosexual drug addict in "Made in Italy" by directors Luca Lucini and Ago Panini. It's just the beginning, and Saul knows it. We met him in Milan on the set of our exclusive editorial and this is what he told us:
The beginning of your career as an actor has something to do with football. Do you want to tell us about it?
I root for AC Milan, and I'm a big fan of Kakà. When I was 13, I auditioned for the Ringo cookies ad where the football player was the protagonist. My plan was to meet him, but it never happened and I didn't get a part in the commercial. Two months later, however, the casting agency reached out to me and I got a role in the series "La Certosa di Parma" directed by Cinzia TH Torrini. Then came "Un boss in salotto" (A boss in the living room) by Luca Miniero.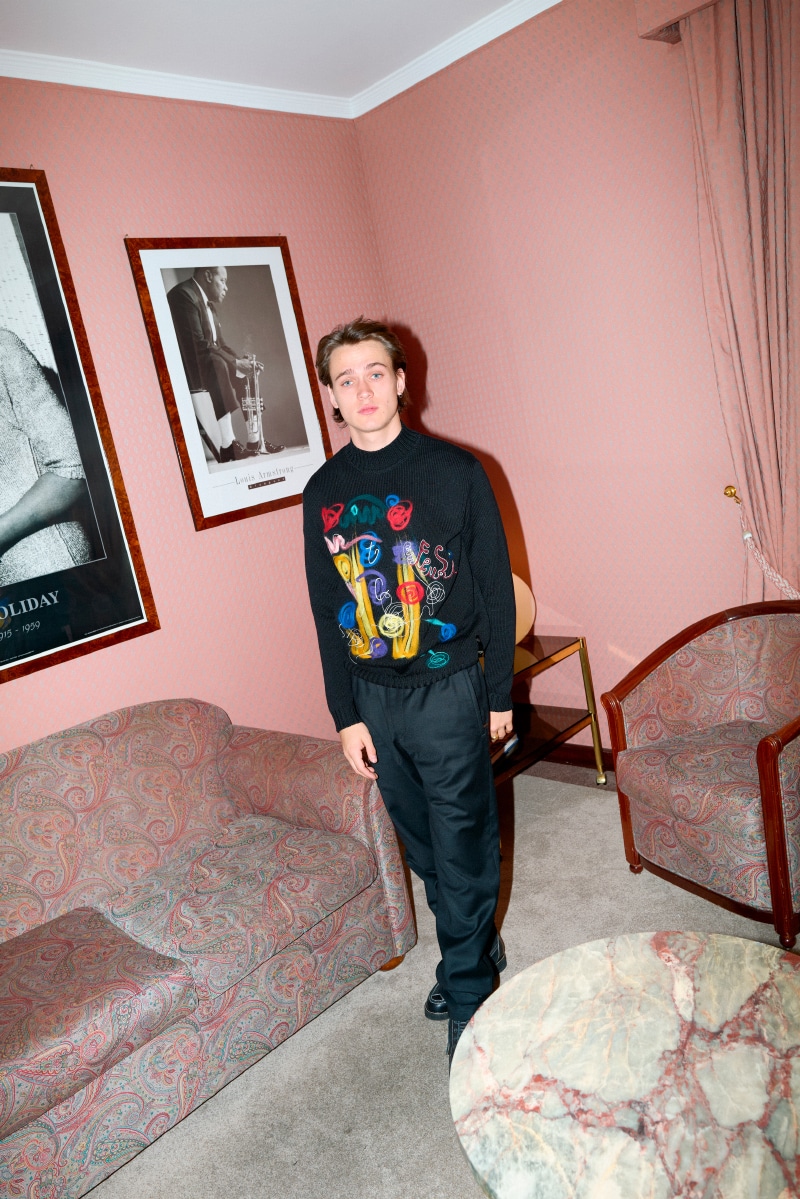 Was acting already a passion or did it come later?
Acting has always been a great passion that I have shared with my dad.
In our house in Bologna, we have a small cinema room where we watch classic and modern films. Cinema is part of me, it's in my DNA; I grew up watching movies, and it was a way for me to spend some time with my father. Anyway, before that audition, I had never thought of pursuing an acting career.
Alex & Co is the Disney series that introduced you to the public. What do you remember of that experience?
I was very young and I lived that experience with the light-heartedness of those years. Alex & Co is a series for teenagers. For me, it was an important, educational path.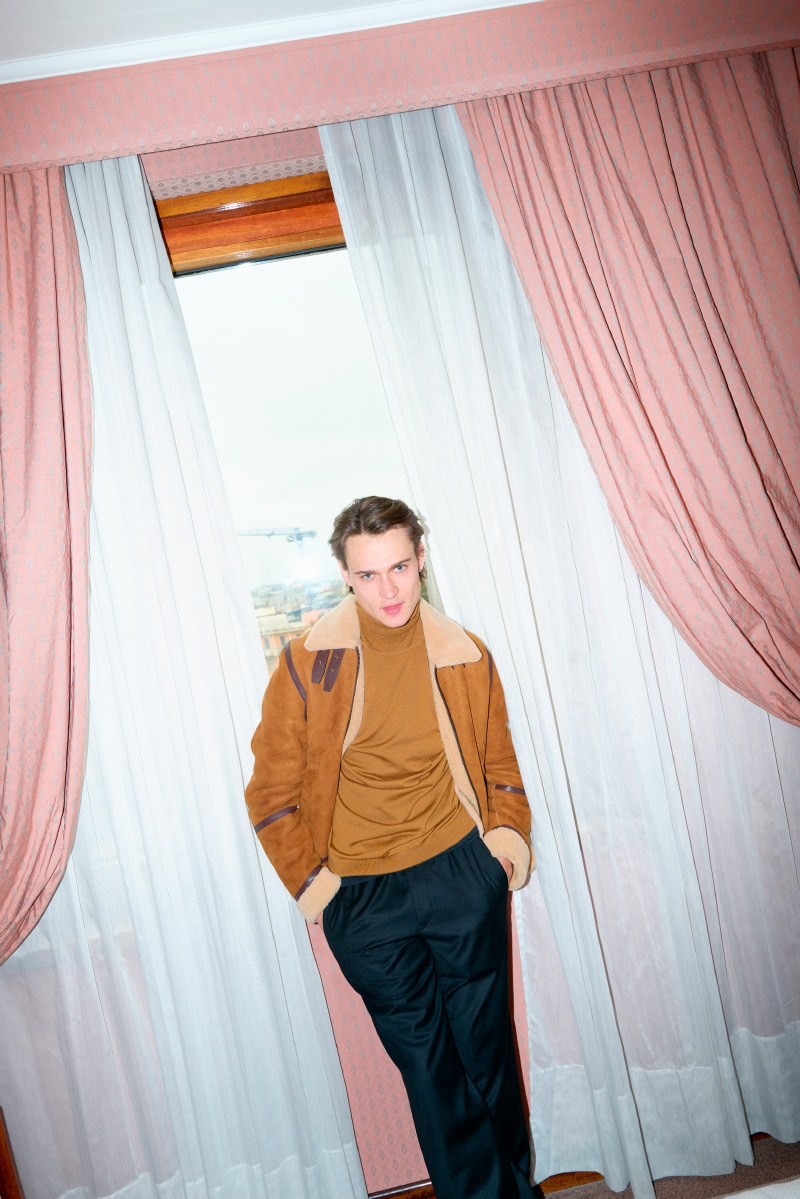 From that moment on, you chose a more insidious direction, preferring dramatic and complex roles. Why?
Alex & Co was a gym that allowed me to start working and pressed me to believe that I could make it. The turning point came with Pupi Avati and "Il fulgore di Dony" in 2018. For the first time I approached a different "cinema", the cinema I watched with my father. Working with Pupi made me realize that this job could have been something else; that it was more than a fun game. I immersed myself in the everyday routine on the set, the alternative truth of the cinéma verité. I am an insecure person, I would like to be anyone and no one, and that's why I like this kind of cinema.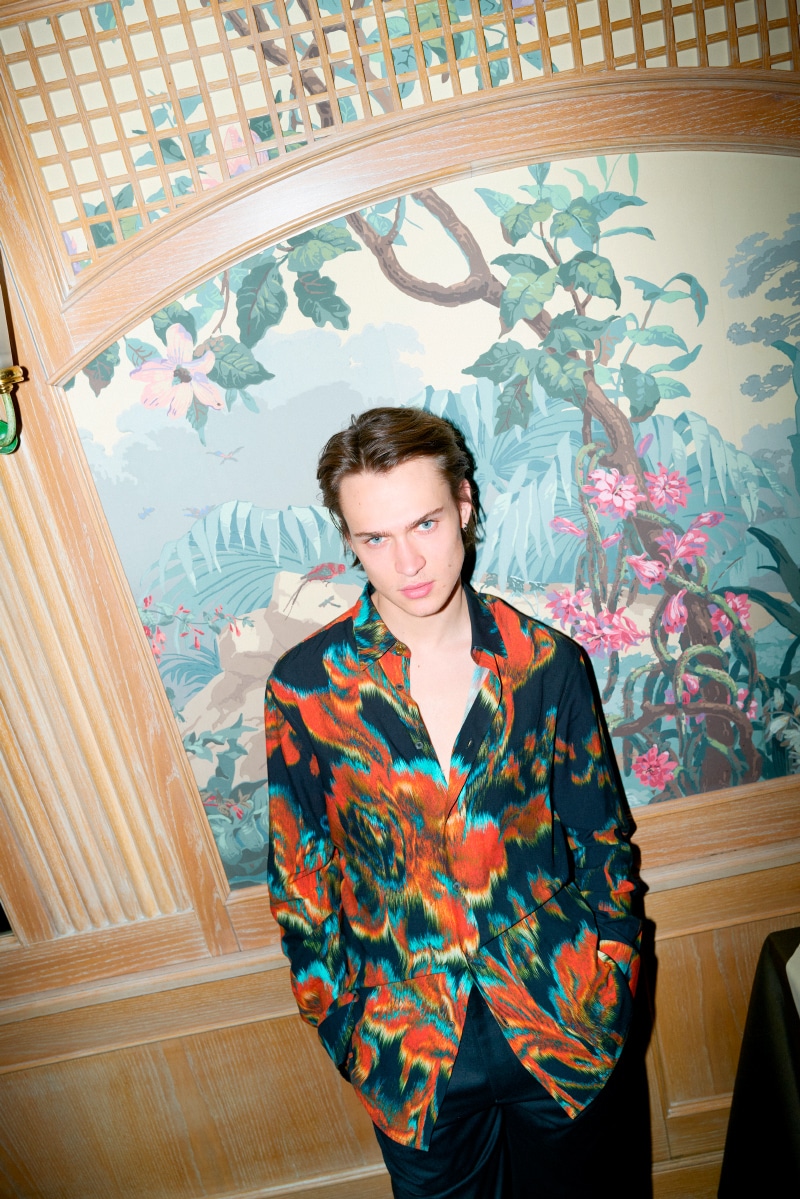 "Il Fulgore di Dony" by Pupi Avati was your first great opportunity. You are Marco Ghia. Who is Marco and what does he have in common with Saul?
Marco is totally different from me. The film is about a fictional but real disease. It is an intense story, a poignant tale. Pupi asked his actors to believe in what they were portraying as if it were real life. "Il Fulgore di Dony" was an exercise; on the set, I learned much and notably progressed as an actor.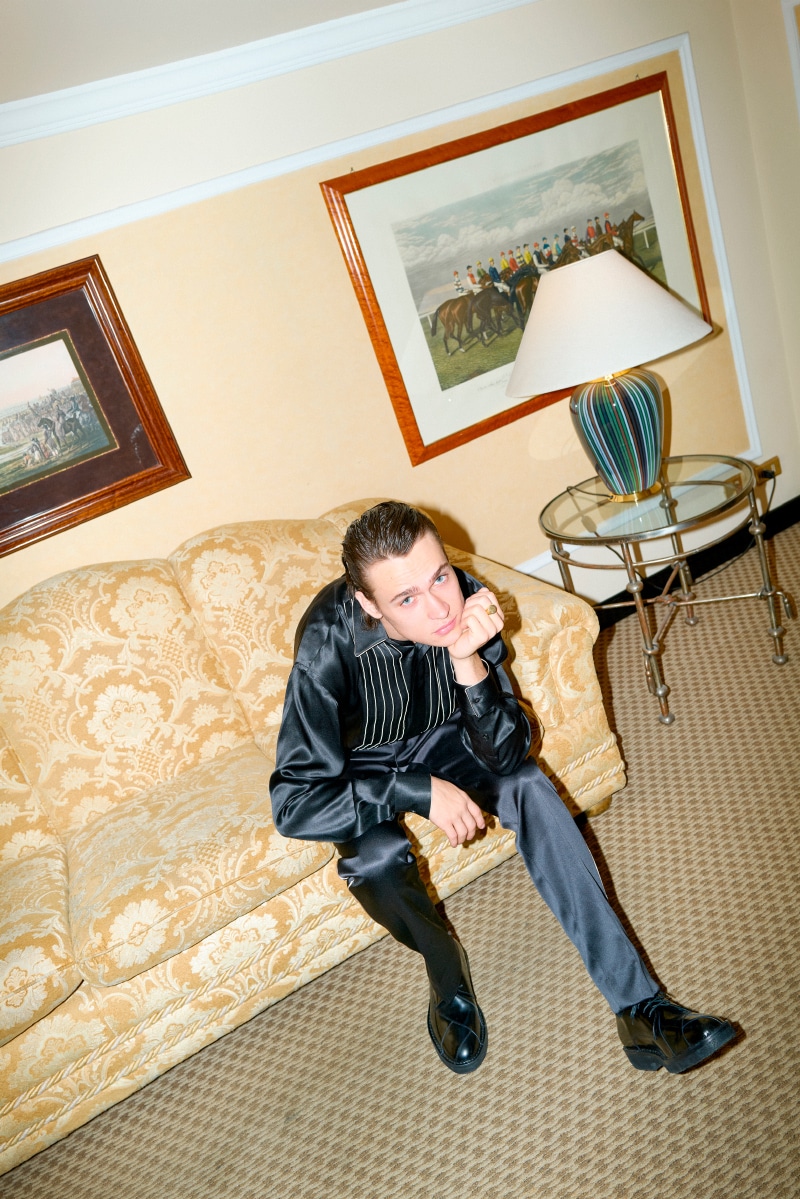 "Made in Italy" was also a significant test. What did it mean to be a homosexual junkie?
The series is set in the 70s, but it is more relevant than ever. It was such a great experience! I already knew Luca, I worked with him on "Come diventare grandi nonostante i genitori" (How to grow up despite your parents) and this made it even more interesting.
Ago Panini was also a director. It was my first time in a film with a directing duo. Luca and Ago complemented each other. It was great to work with them. Trying to live strong experiences is one of the reasons why I am an actor, and "Made in Italy" has allowed me to do so. It was an intense yet tiring time, even though I wasn't a lead. We tried to give my character the right dimension, but, you know, things can take an unexpected turn while filming… it's the magic of cinema.
What's in your future?
There's something brewing, but I cannot reveal much. I can say that there are many projects for cinemas and for different platforms.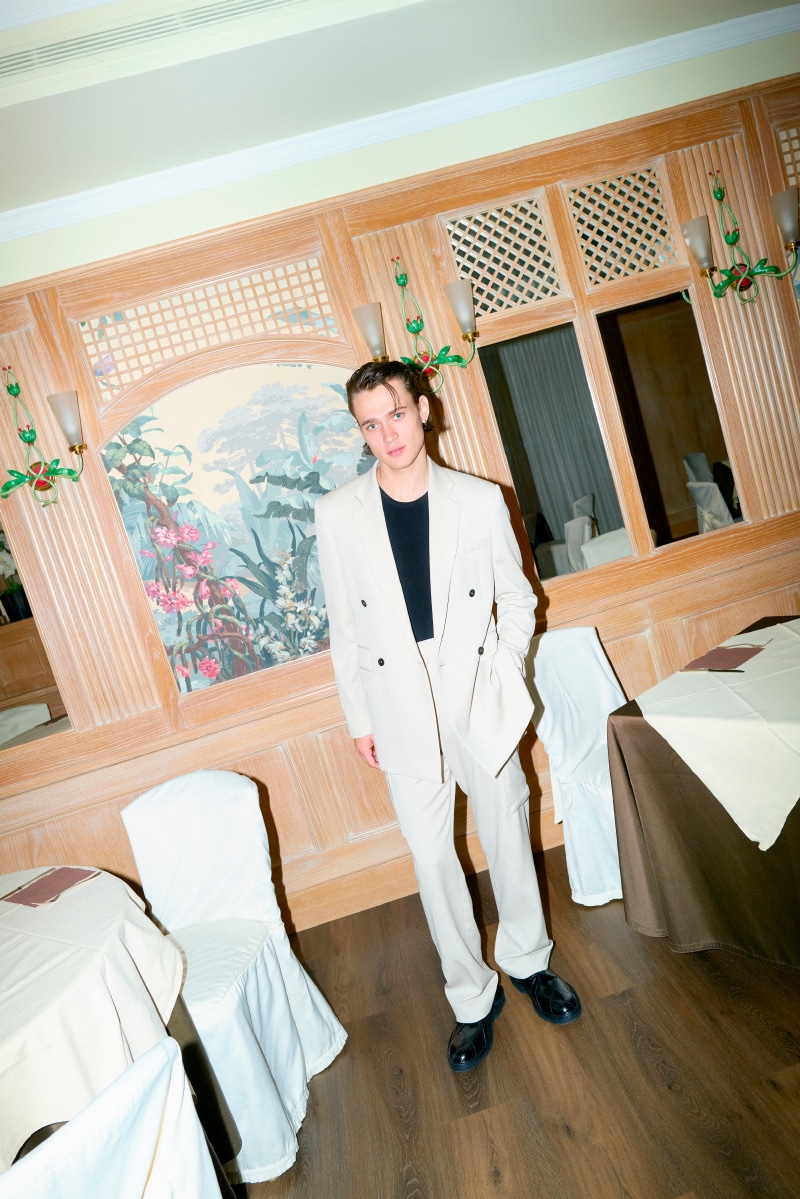 From a young one to young ones: what would you recommend to those who want to pursue an acting career?
I say to hold dear each and every experience. Don't try to show people your worth, it's exhausting and it leads nowhere. Just deal with the events with confidence and tranquillity and you'll pull it off!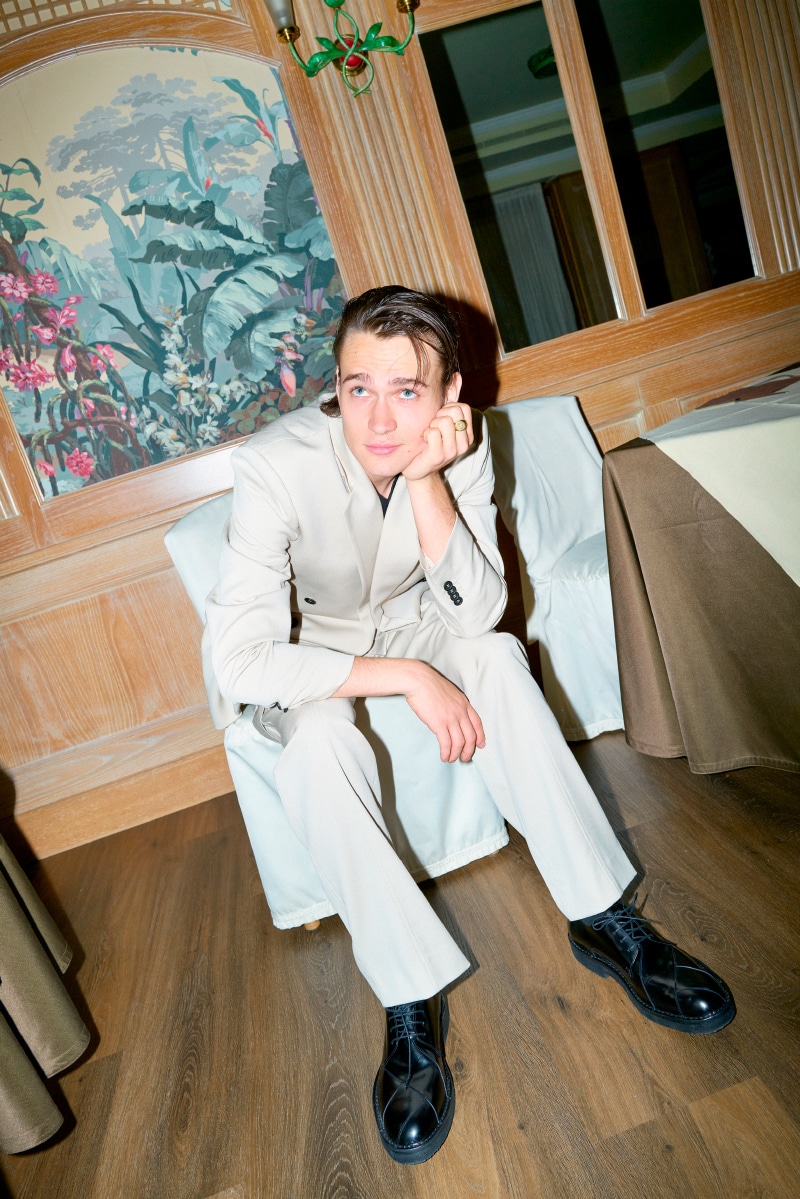 Talent: Saul Nanni IG @saulnanni
Agenzia: WHYNOT IG @whynotmodels
Photo: Simon IG @simon171
Styling: Paola De Cegli IG @paoladec
Produzione: Simona Pavan IG @simonapavan
Grooming: Chiara Marinosci IG @chiaramarinosci_pro
Agenzia grooming: Green Apple IG @thegreenappleitalia
BRANDS: Emporio Armani, Paul Smith, Fendi, Stella McCartney
Special thanks to Yari Fiocca