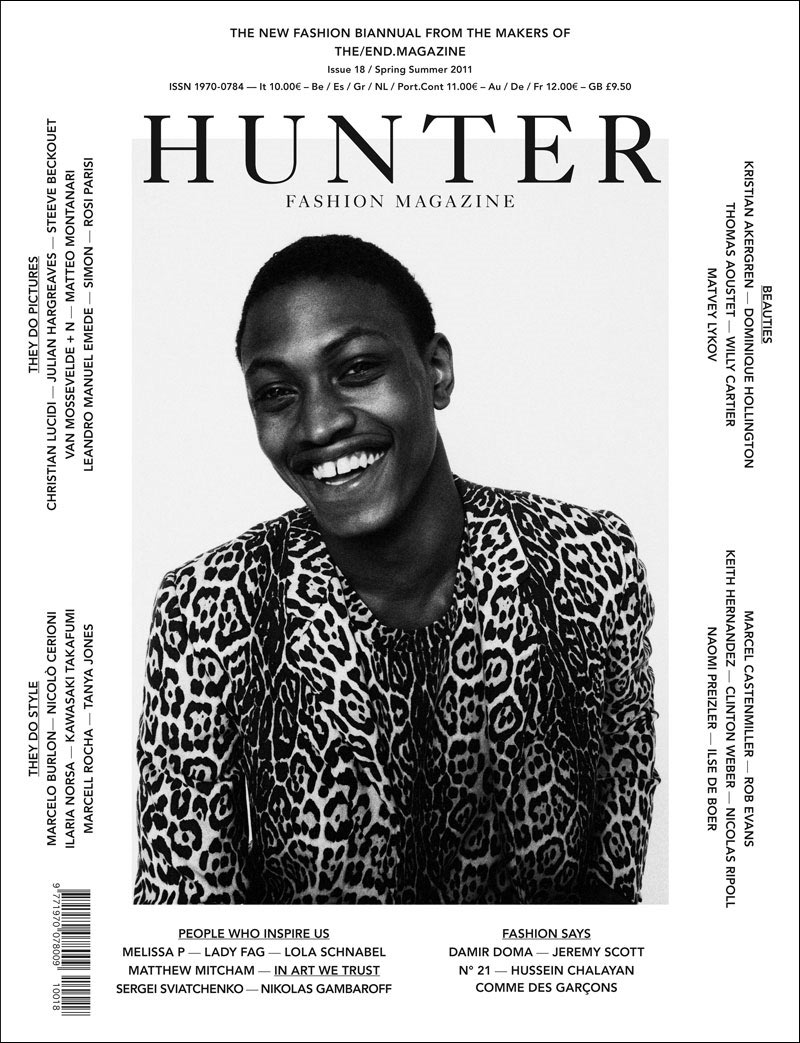 HUNTER Spring/summer 2011 issue out in march.
"Change is our driving force, because we believe that change is the essence of contemporary culture, be it fashion, music, art or whatever."
This is why we decided to bring The/End to a new level, and give it a new weight. Welcome HUNTER: larger format, larger editorials, more texts, more pages. Out twice a year.
HUNTER starts where The/End ends. We want to offer food for thought and for the eyes; we want our magazine to be about the urgency of what defines today. The bi-annual format serves our aim: a flexible yet substantial arena in which register as well as attack the status quo. HUNTER is about a search for what's new and the definition of a point of view.
We are direct, honest, hype-free. Still, we like a bit of gloss. We are constantly on the hunt. It never stops."