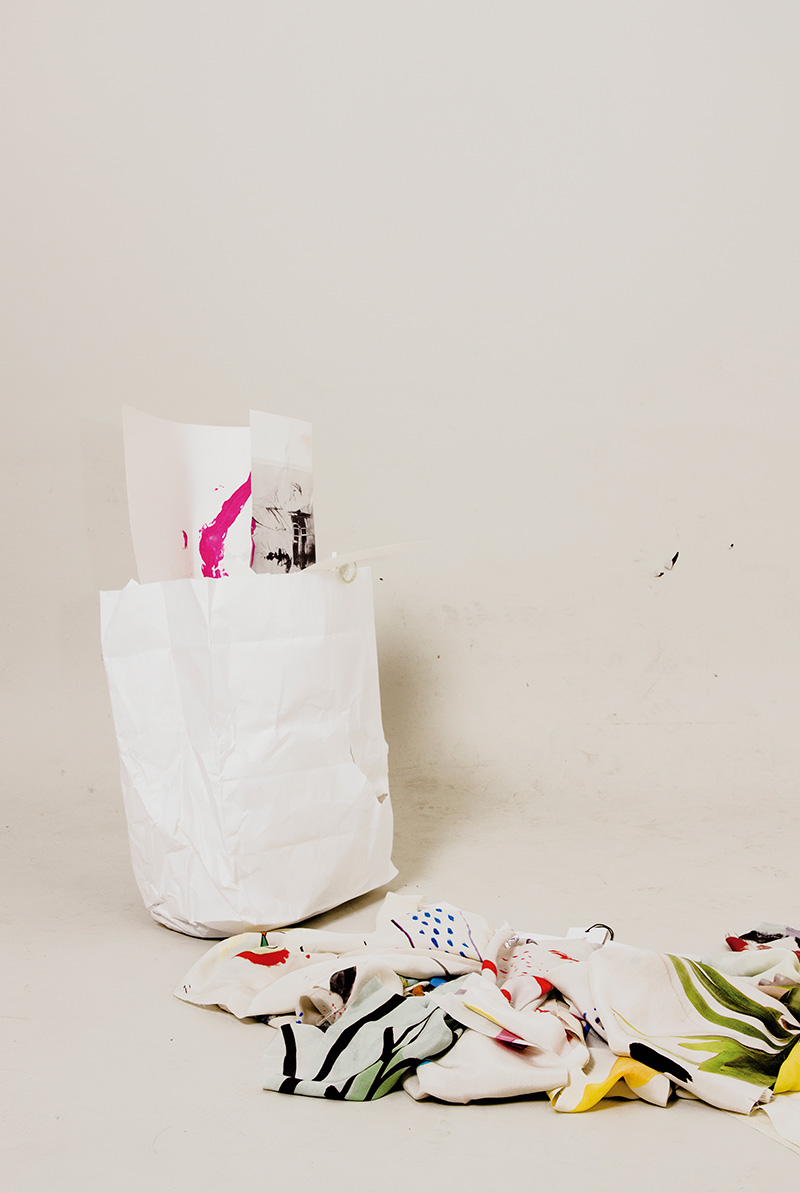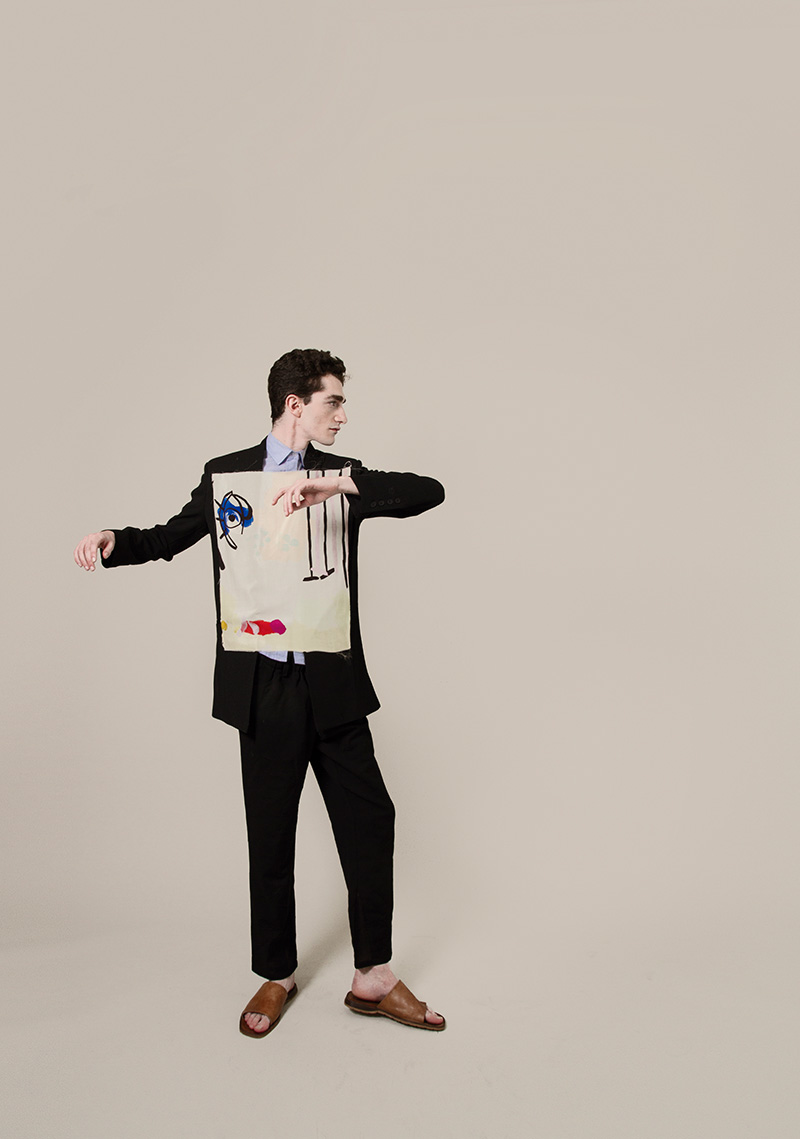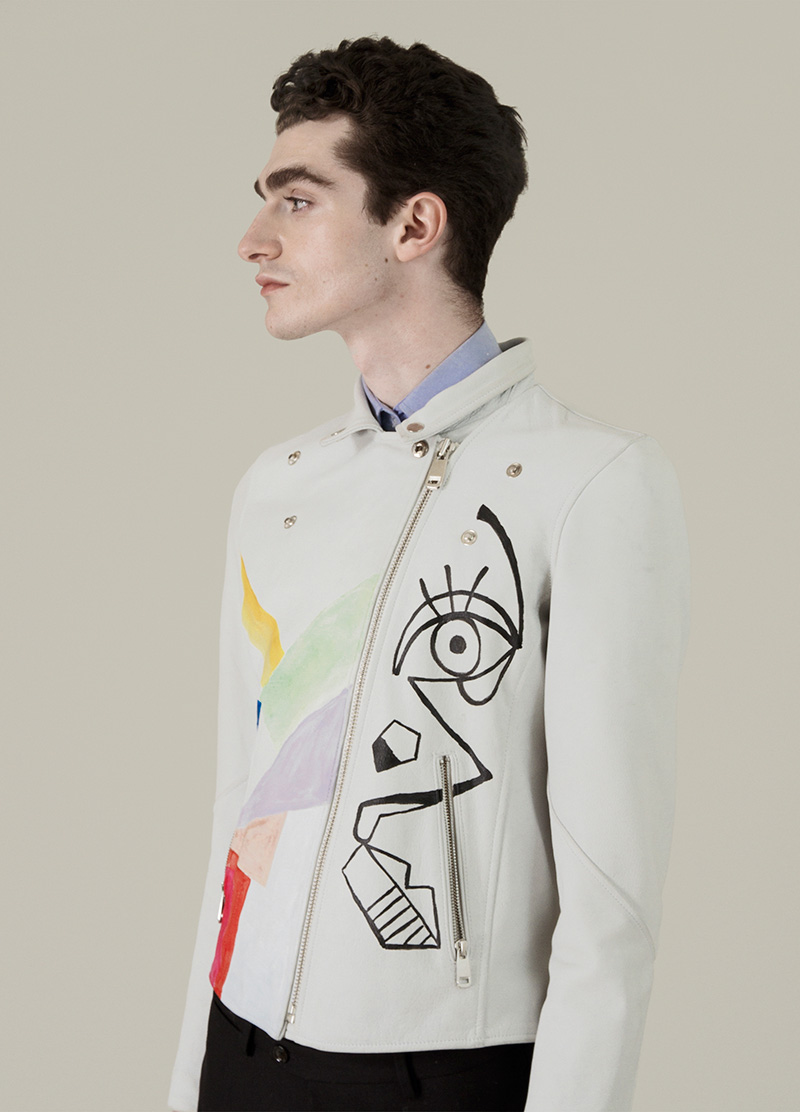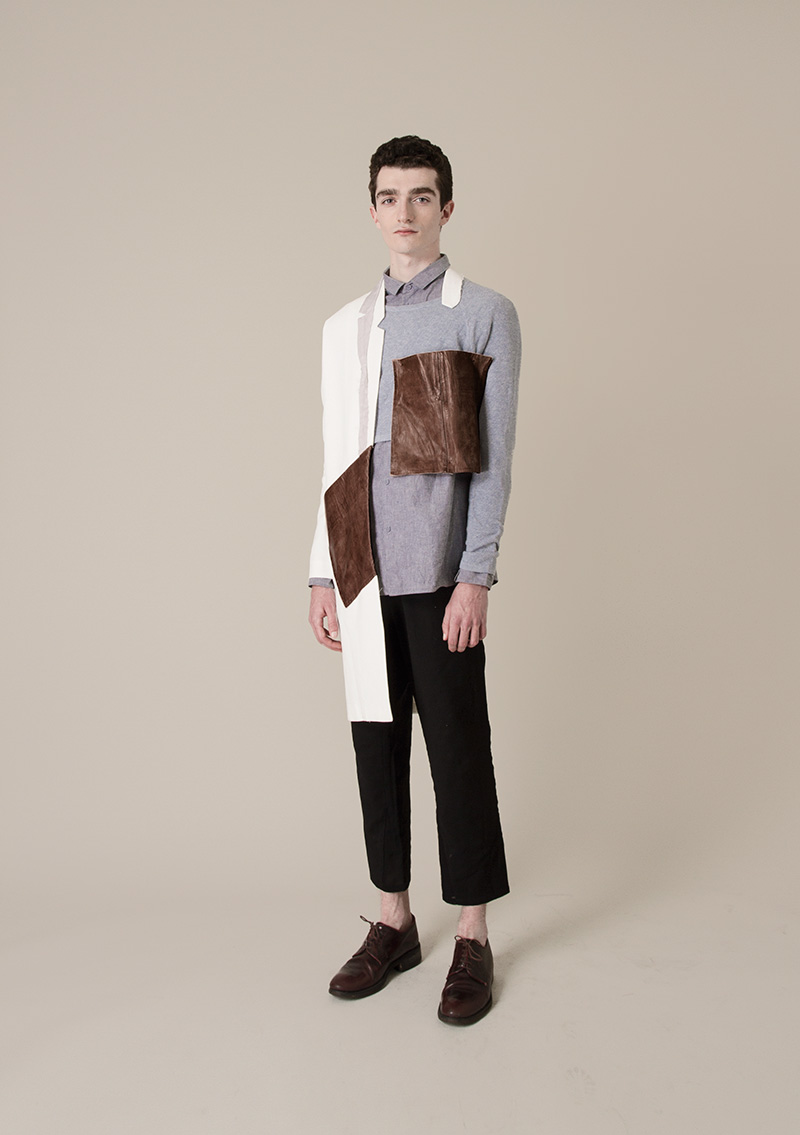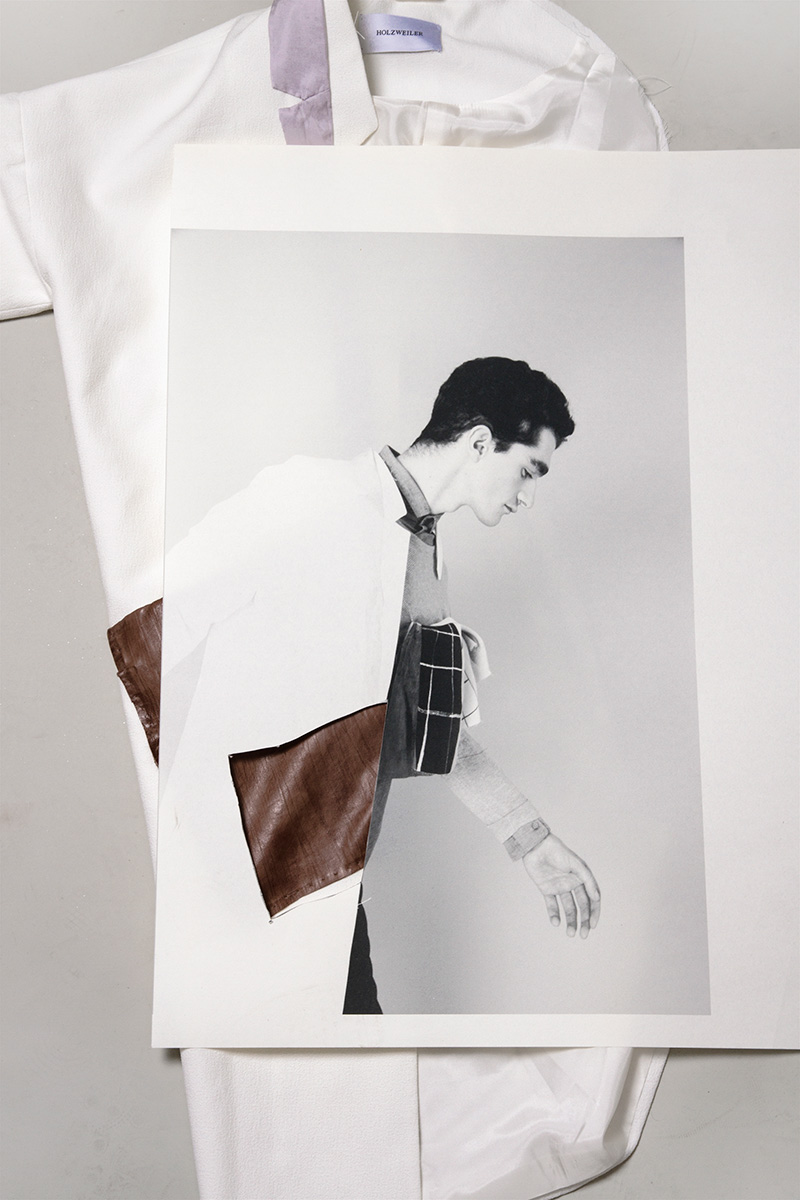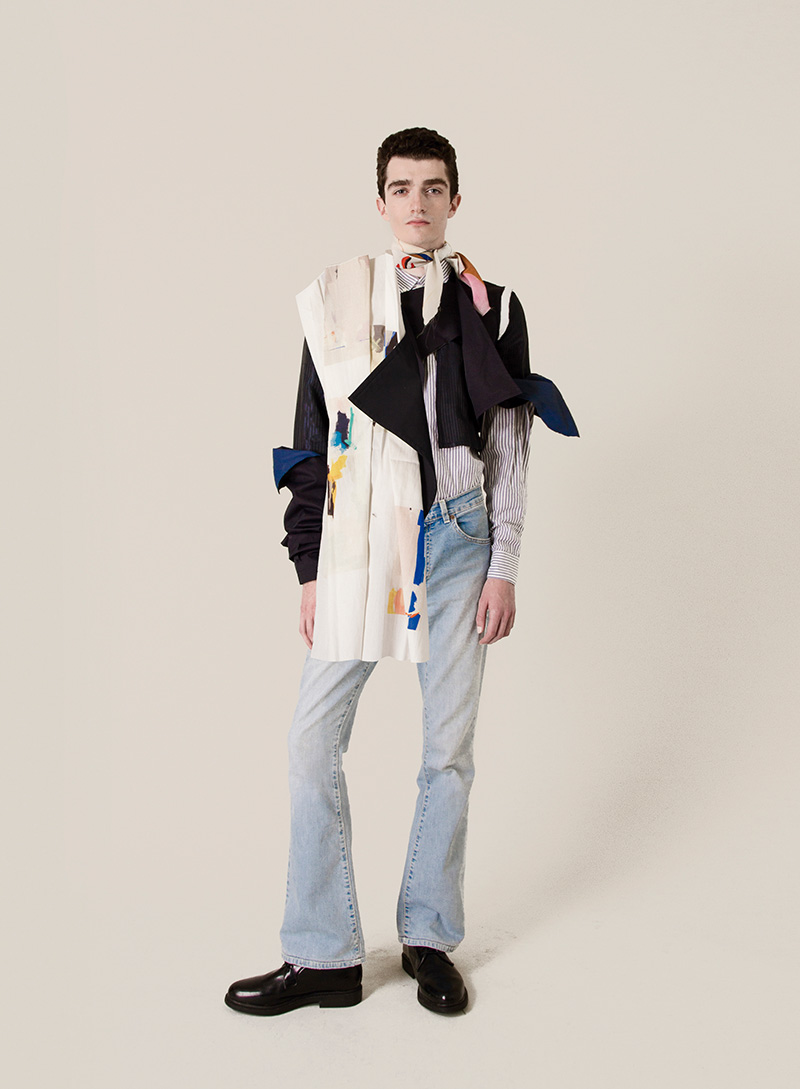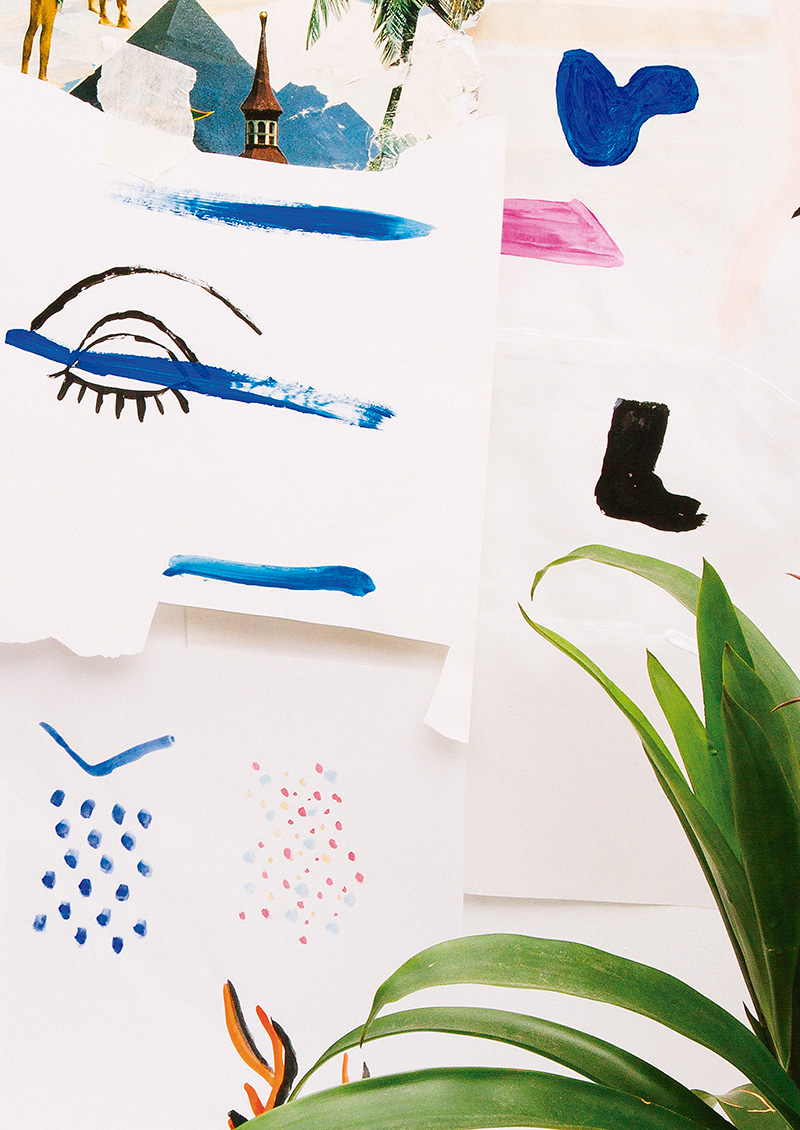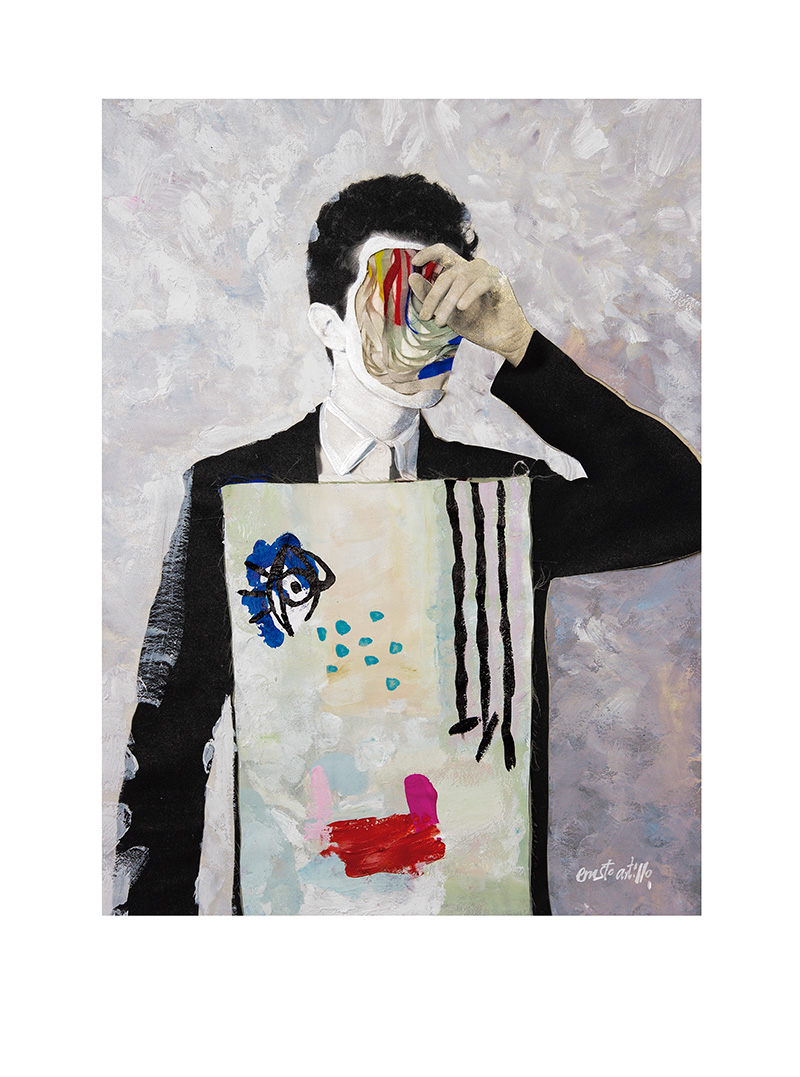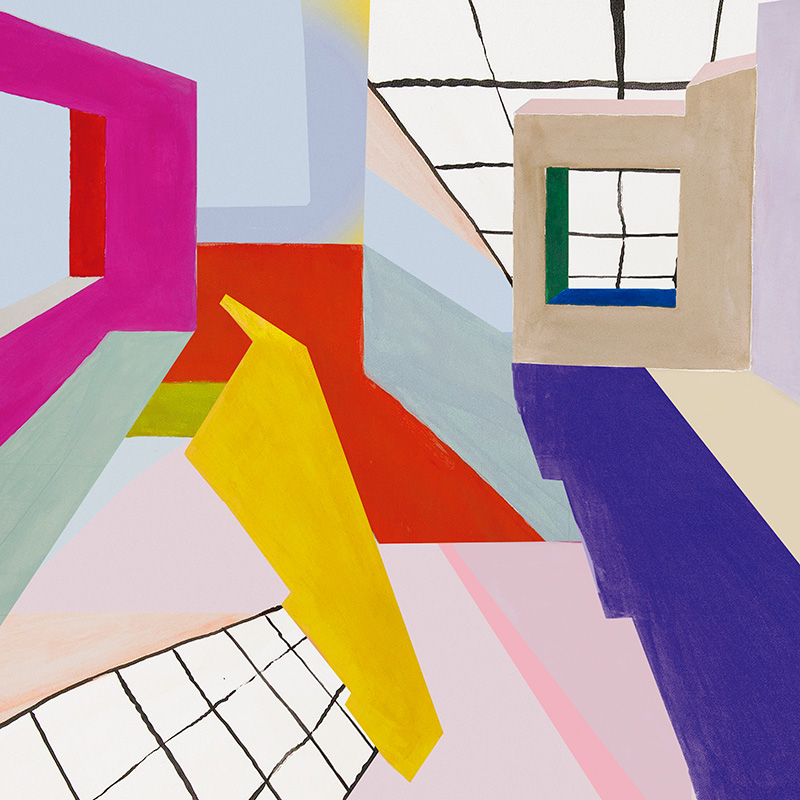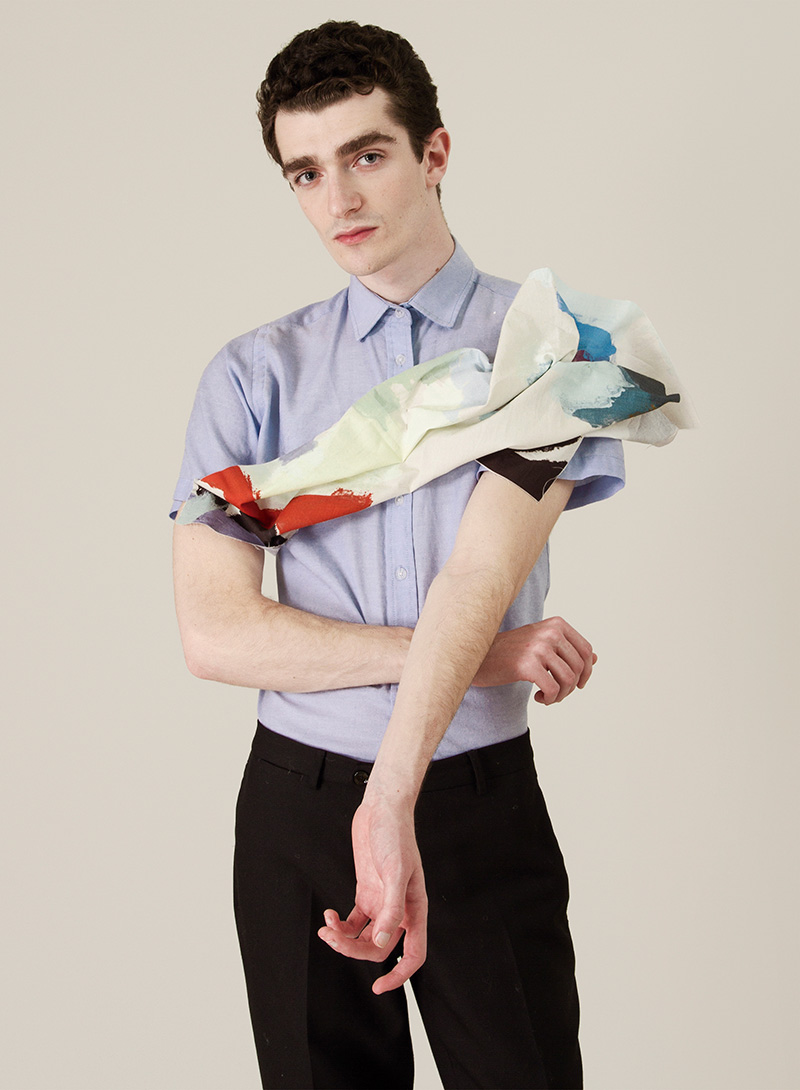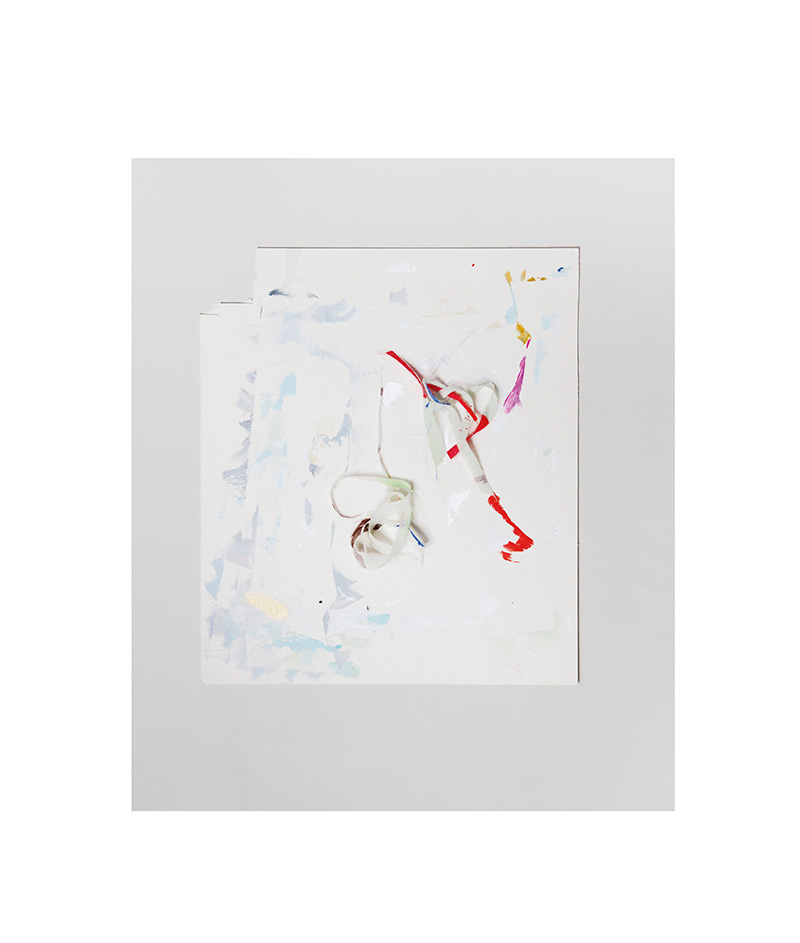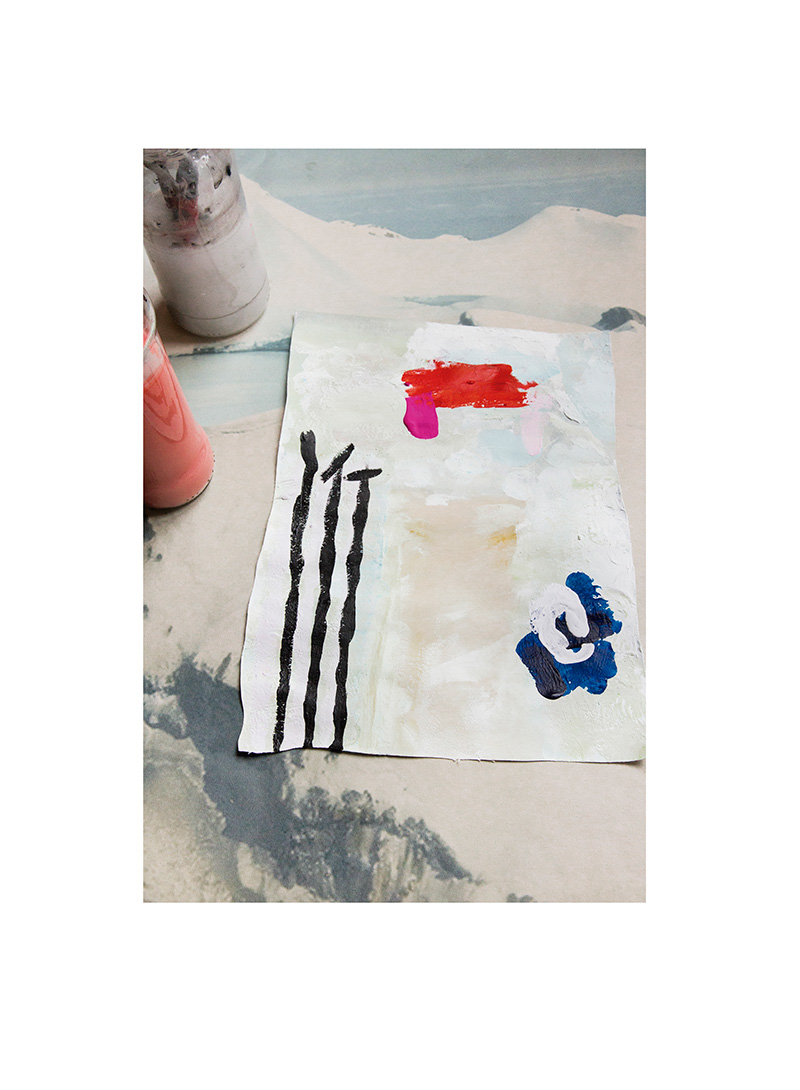 Holzweiler's vision is to always push fashion to the next level.  To create one of a kind items that are not just a piece of fashion, but a piece of art. Making art come to life in a 3-dimensional form. That is exactly what the lastest collaboration with Spanish artist, Ernesto Artillo, is.
The inspiration for the collection is Cubisme and Picasso (who was born in the same city as Ernesto). It is a combination of collages and pops of bright color-blocked graphics on silks, cottons, organza, leather, and embellished with paint and embroidery. Ernesto is known for his innovative concepts and embarking fashion, sculpting an image into a form.
The collaborative collection is separated into three different series:
1. The commercial collection. This is a limited edition series that incorporates Ernesto ́s collage and print art on fashion. It includes five exclusive prints which are featured in both the collection and scarves. Each style is produced in limit of 100 pieces, making the collection highly collectable.
2. The exhibition collection. This idea was part of a challenge created by Holzweiler for Ernesto to take his collage art and turn it into a 3-dimensional form. During a three day workshop at Holzweiler, the design team collaborated, developed, and tested their ideas, creating a series of one of a kind 3D collages in the form of fashion. This was documented and photographed by Ernesto himself and these images were published in the Spanish magazine, Curador.
3. The exclusive collection. These items are a meeting between the exhibitor (the selected boutique) and the commercial creators (Holzweiler). This series will exhibit 10 hand painted leather jackets by Ernesto. These luxury items will be sold exclusively to the exhibitors most selected clients.
Prints design, collage collection and pictures: Ernesto Artillo
Video: Gabriel Galindez for La web de Madagascar
Model: Javier Gil-Casares