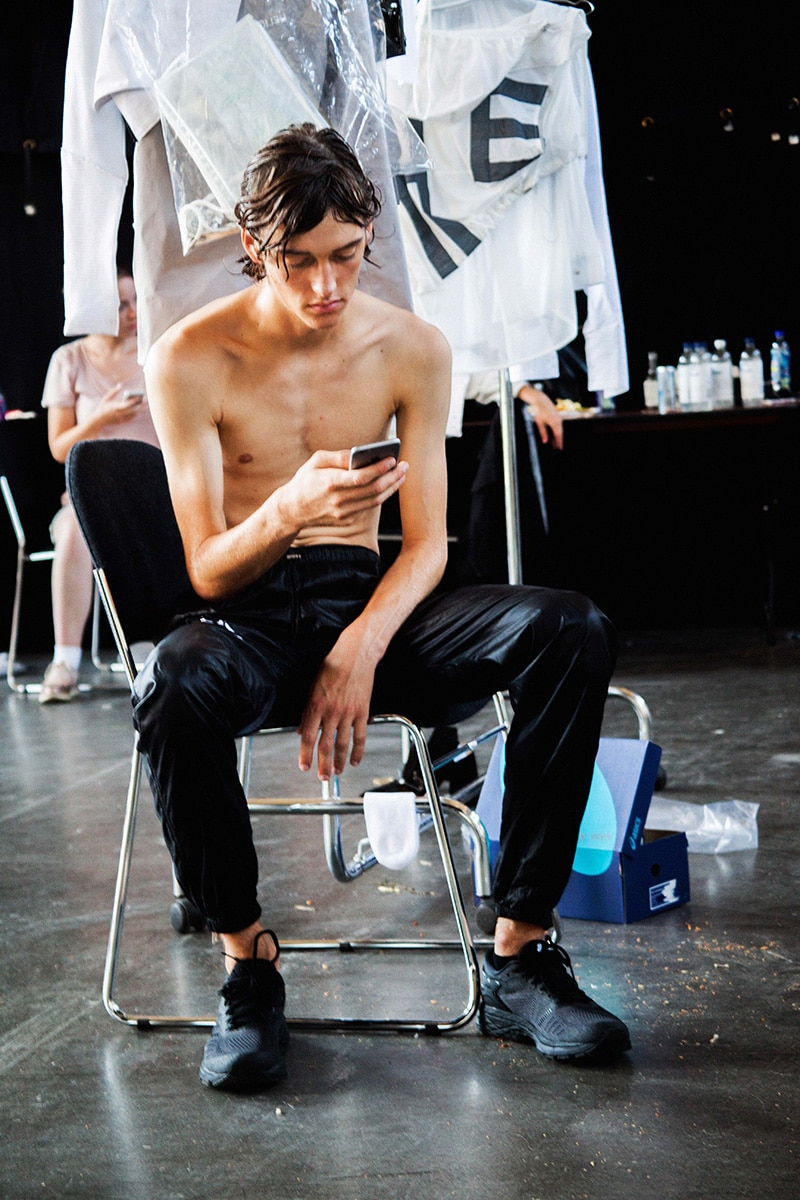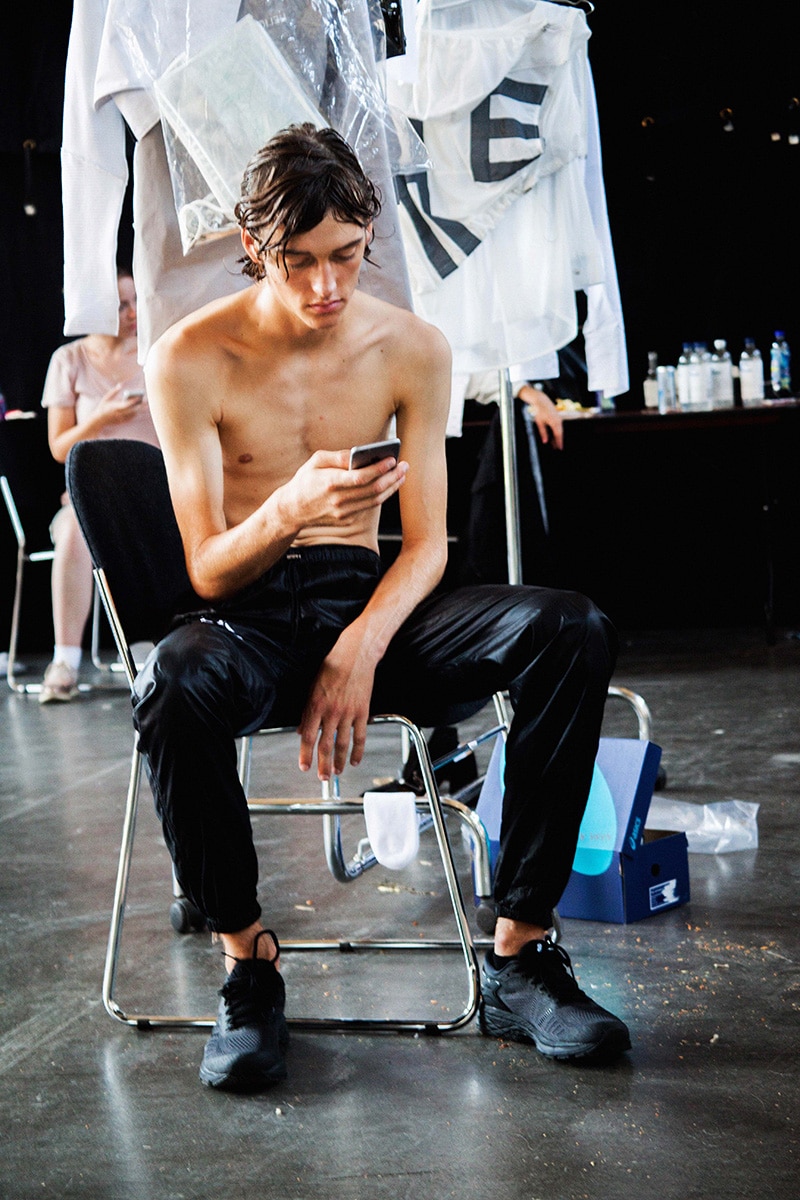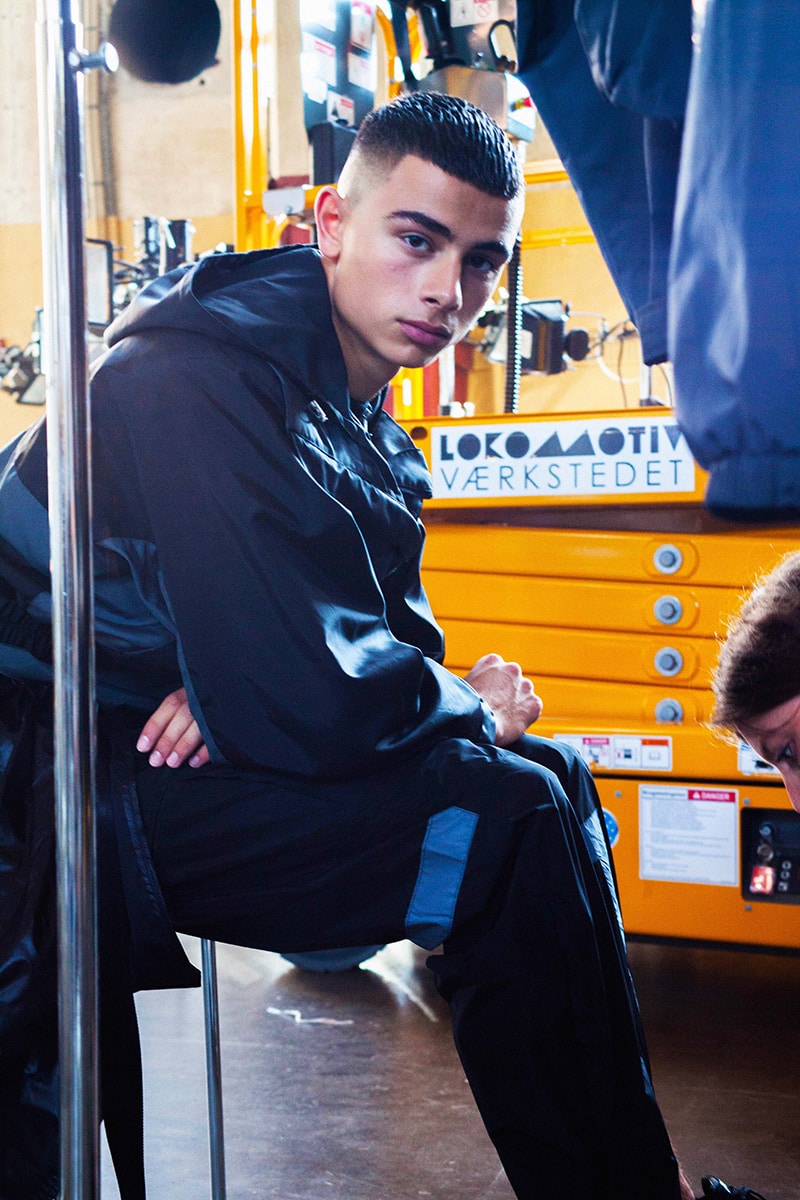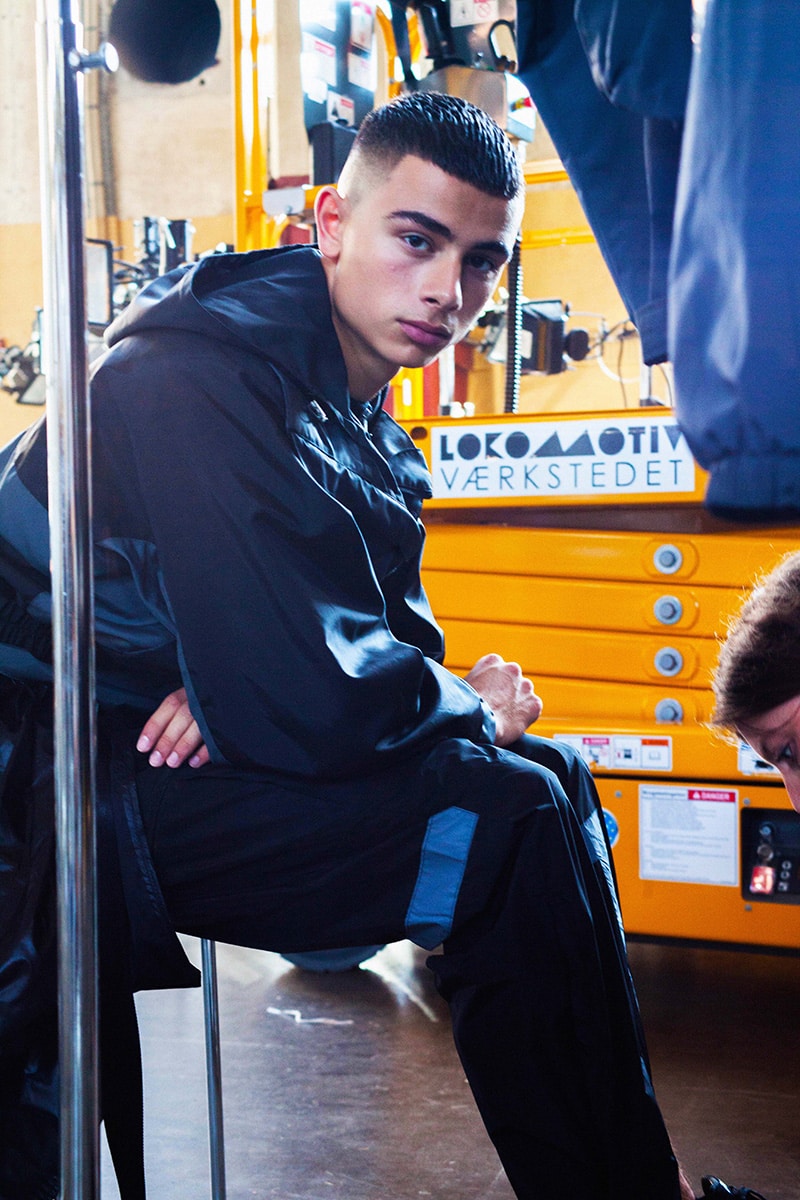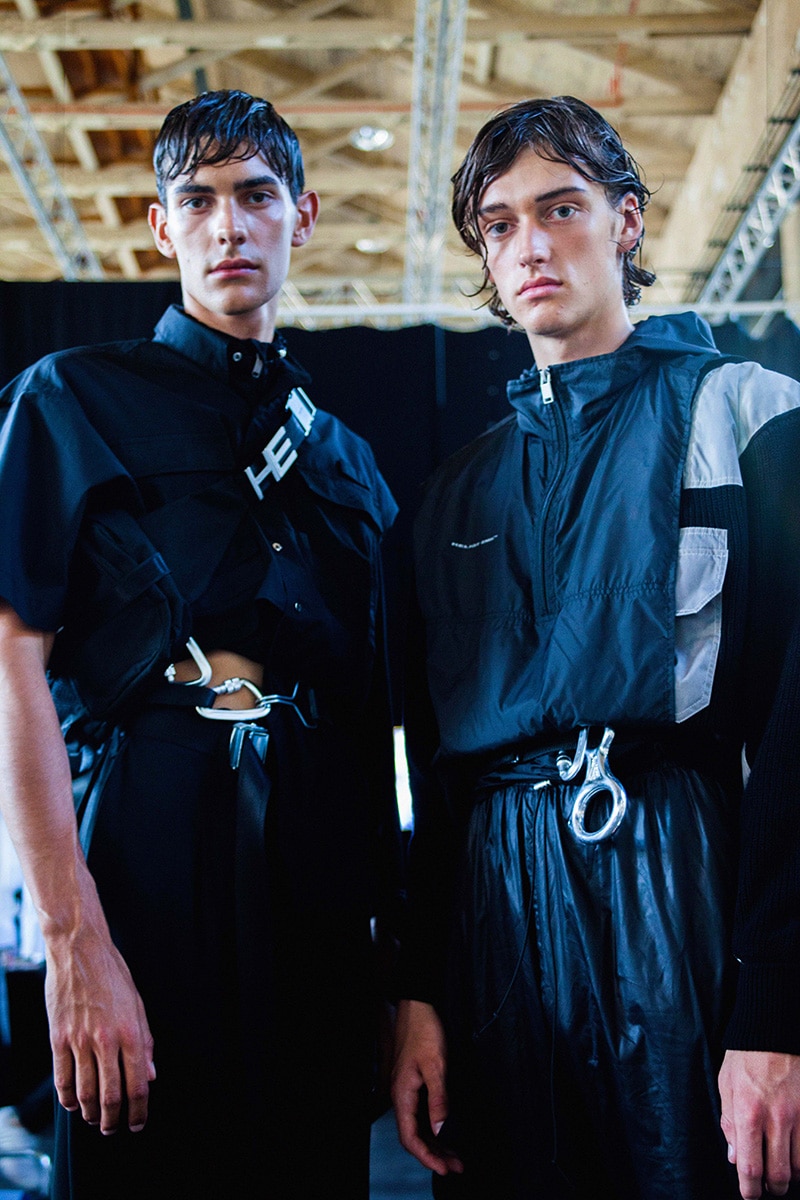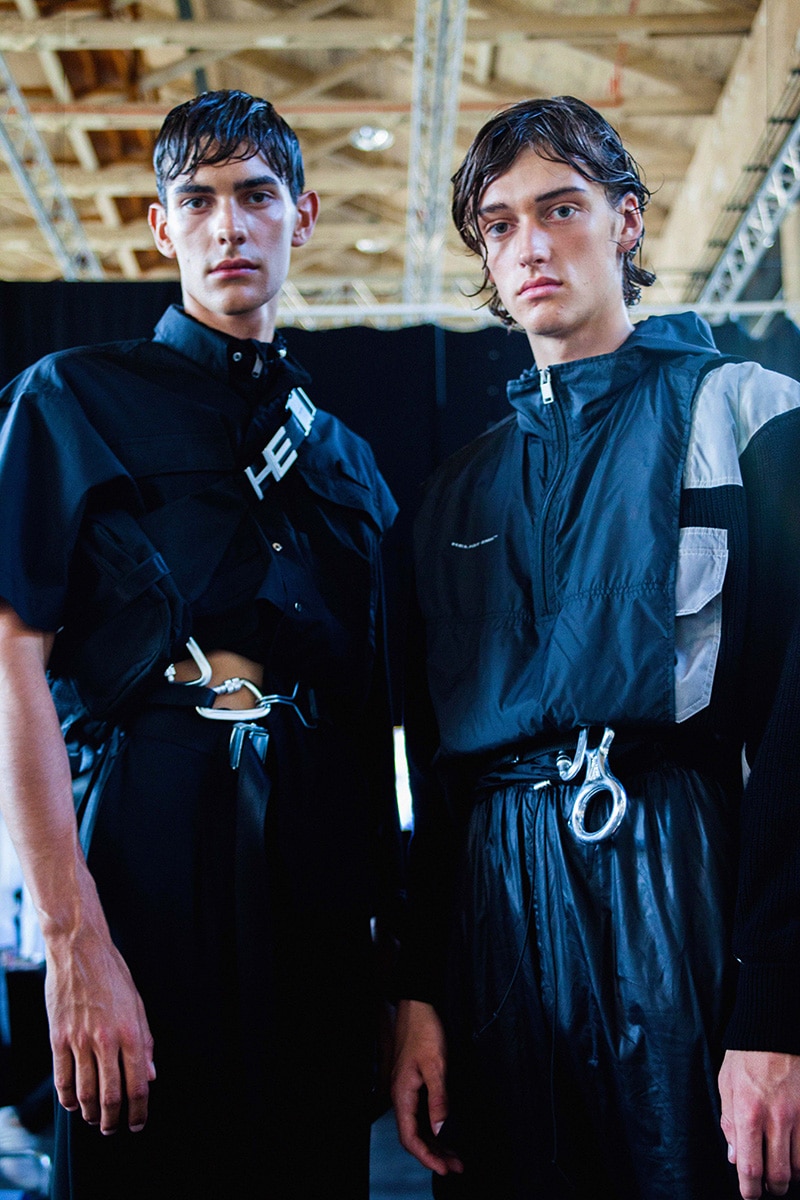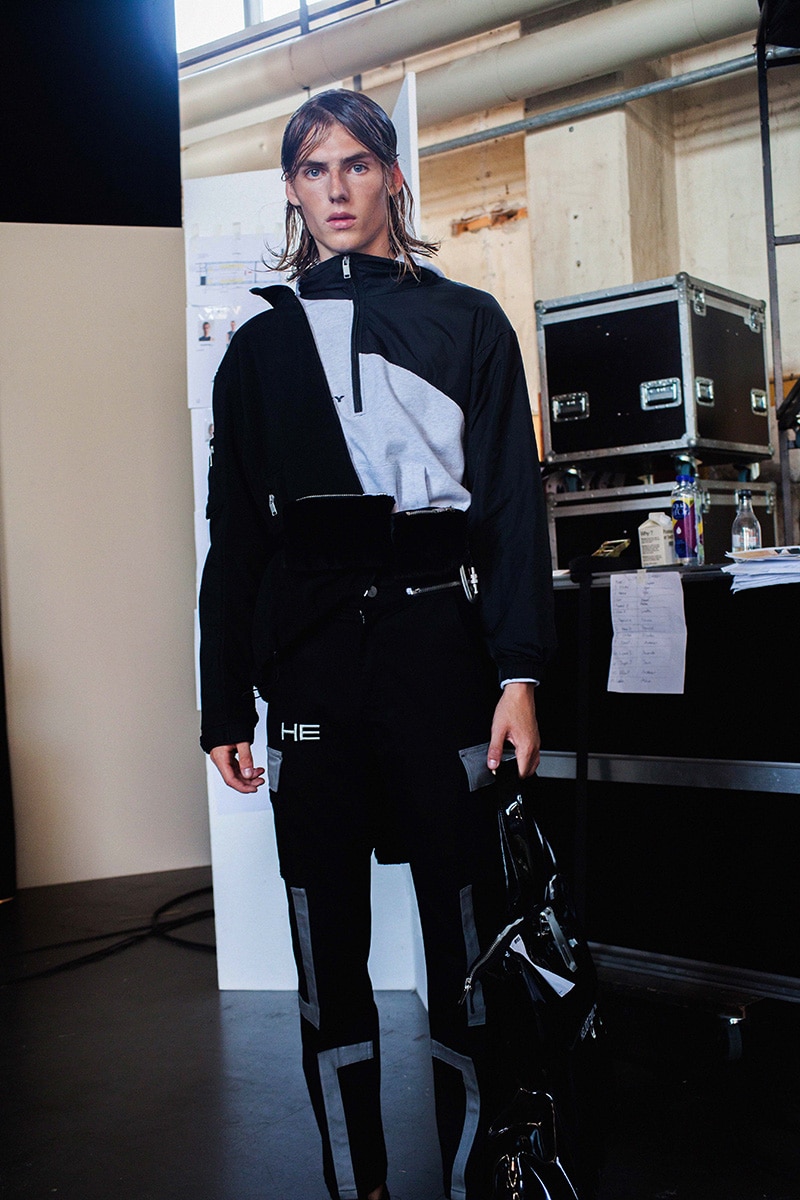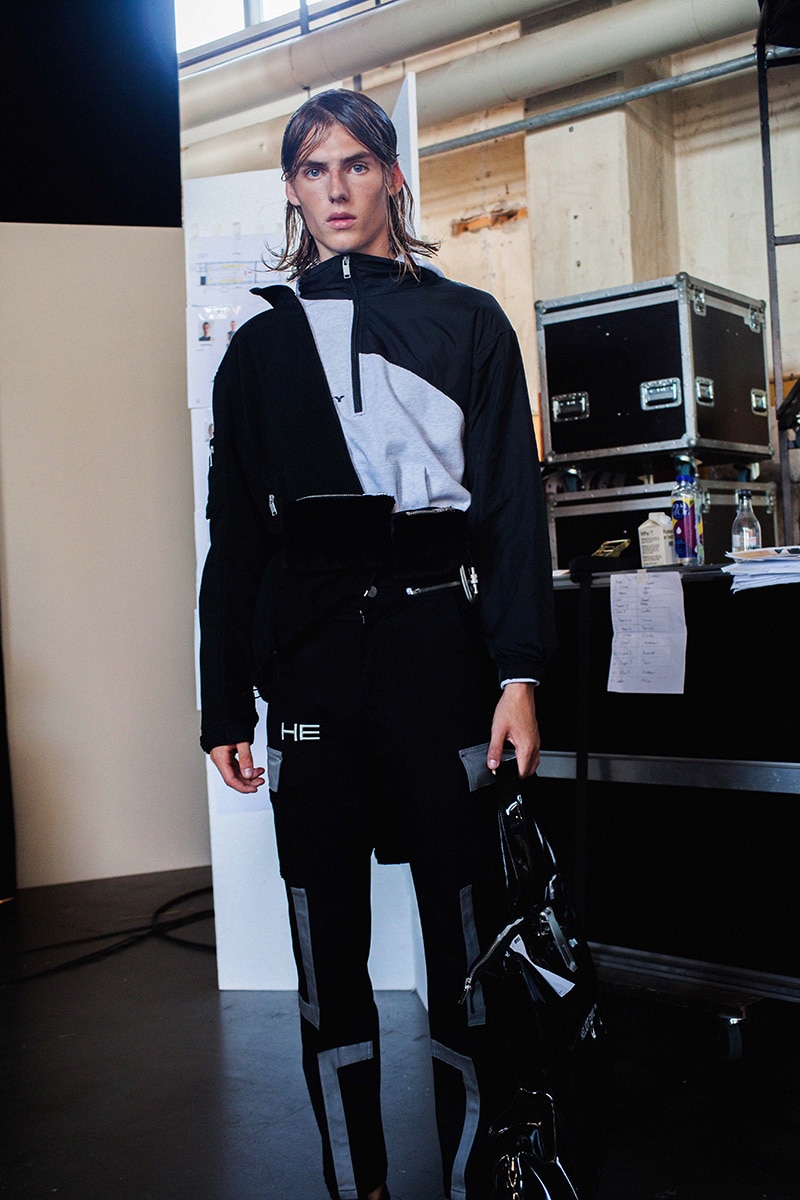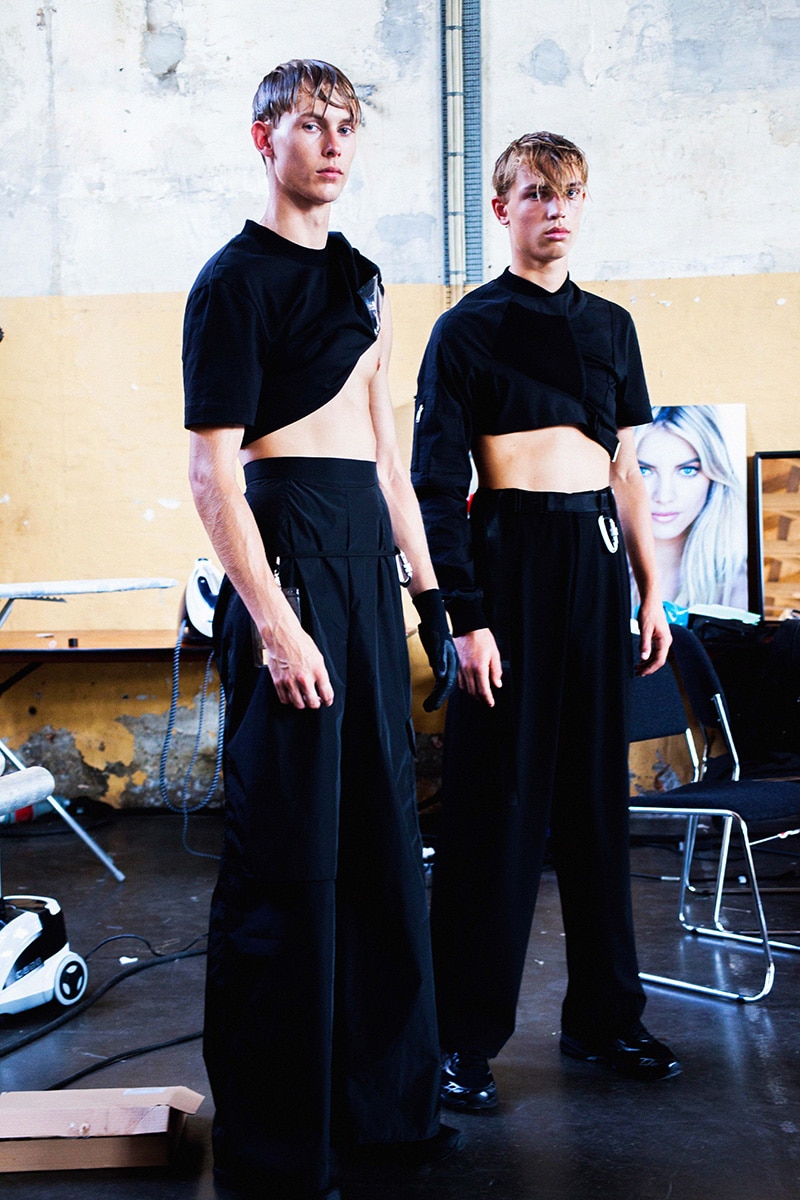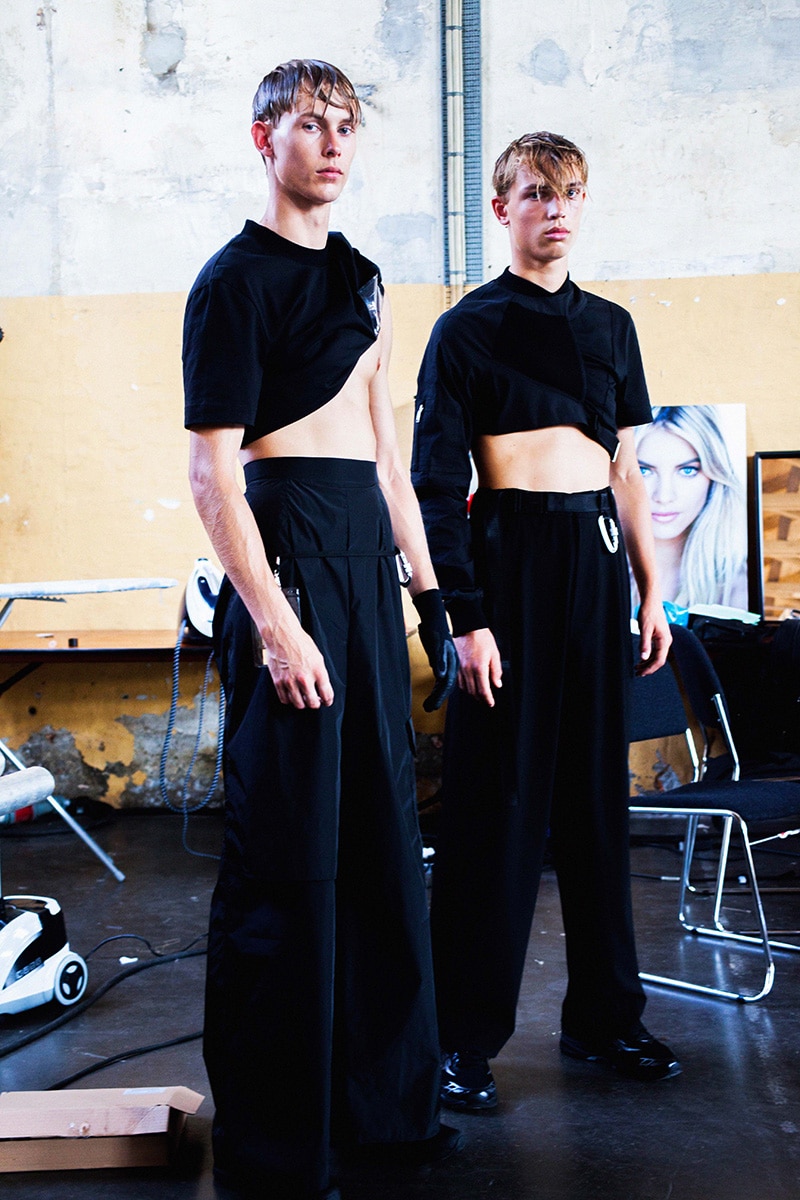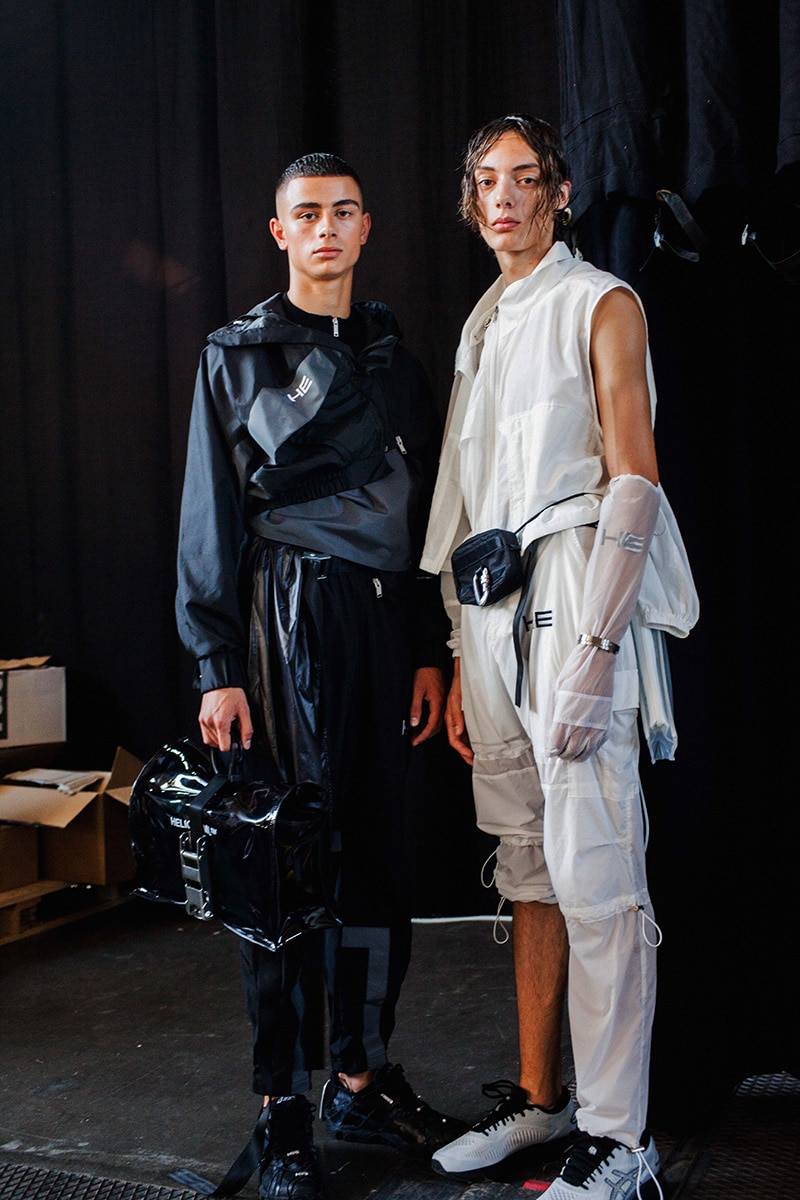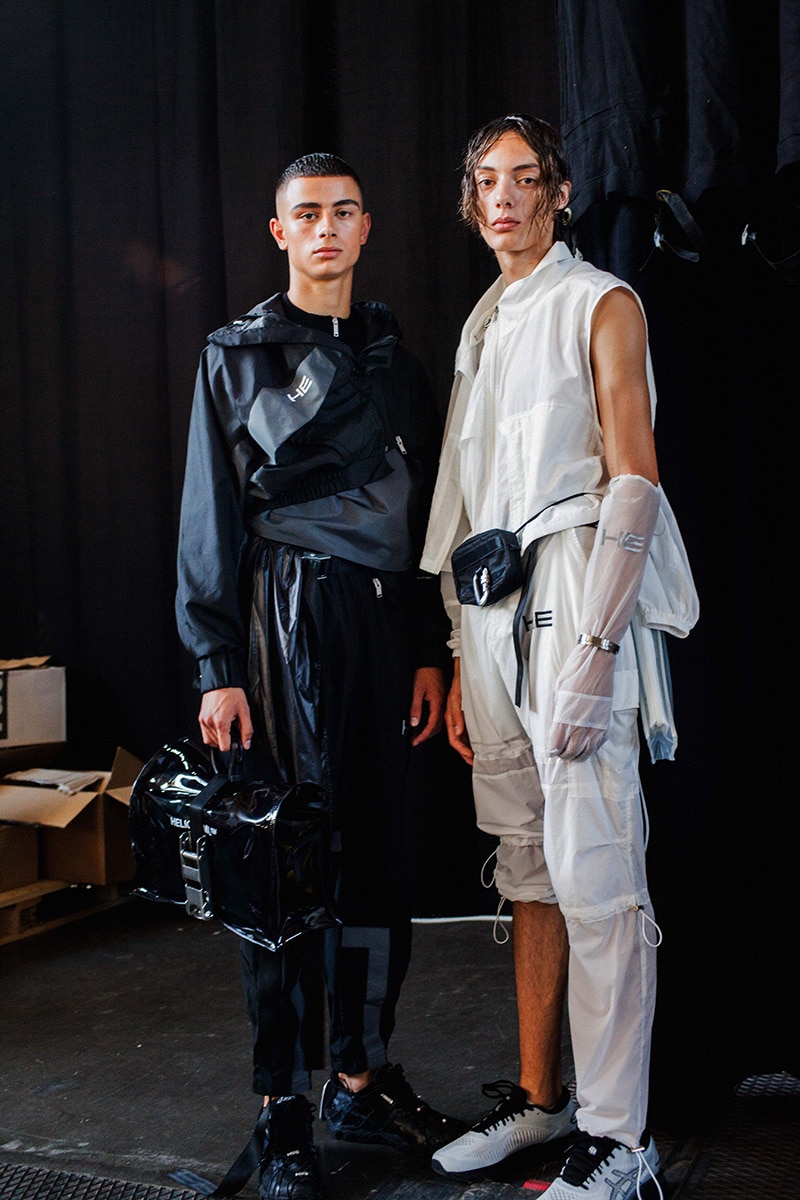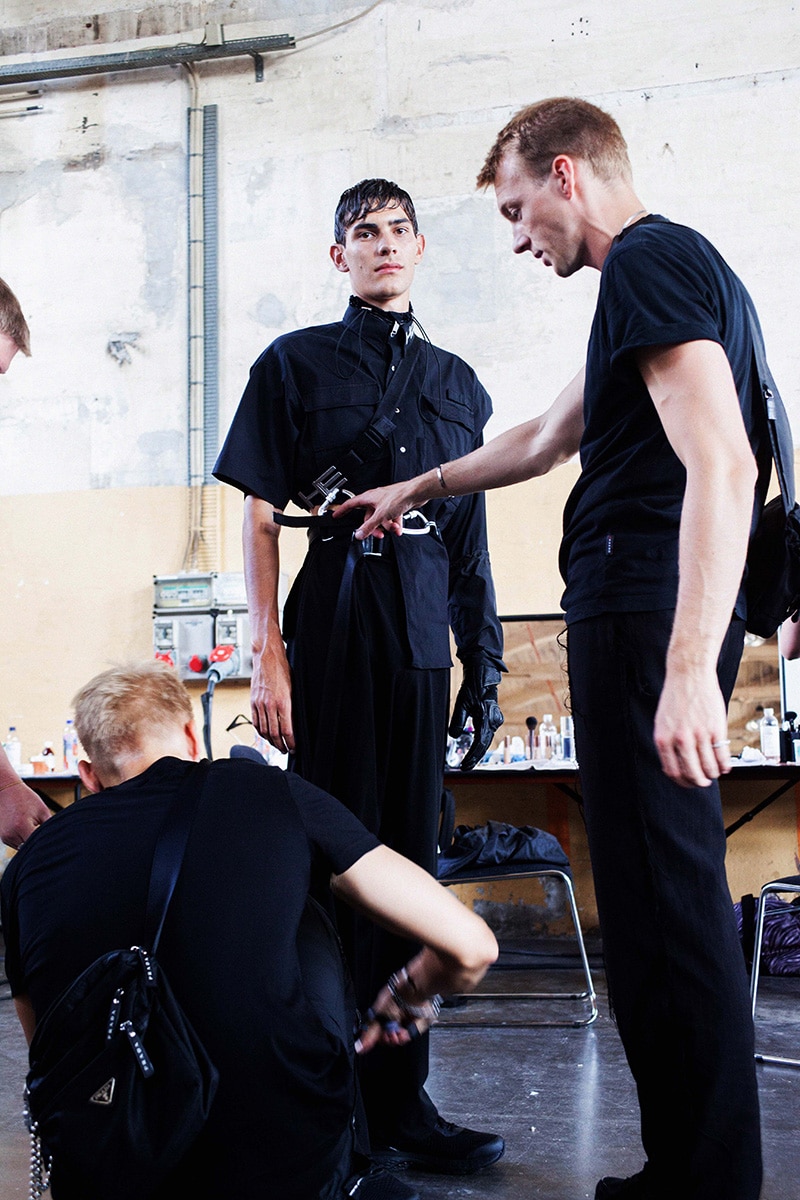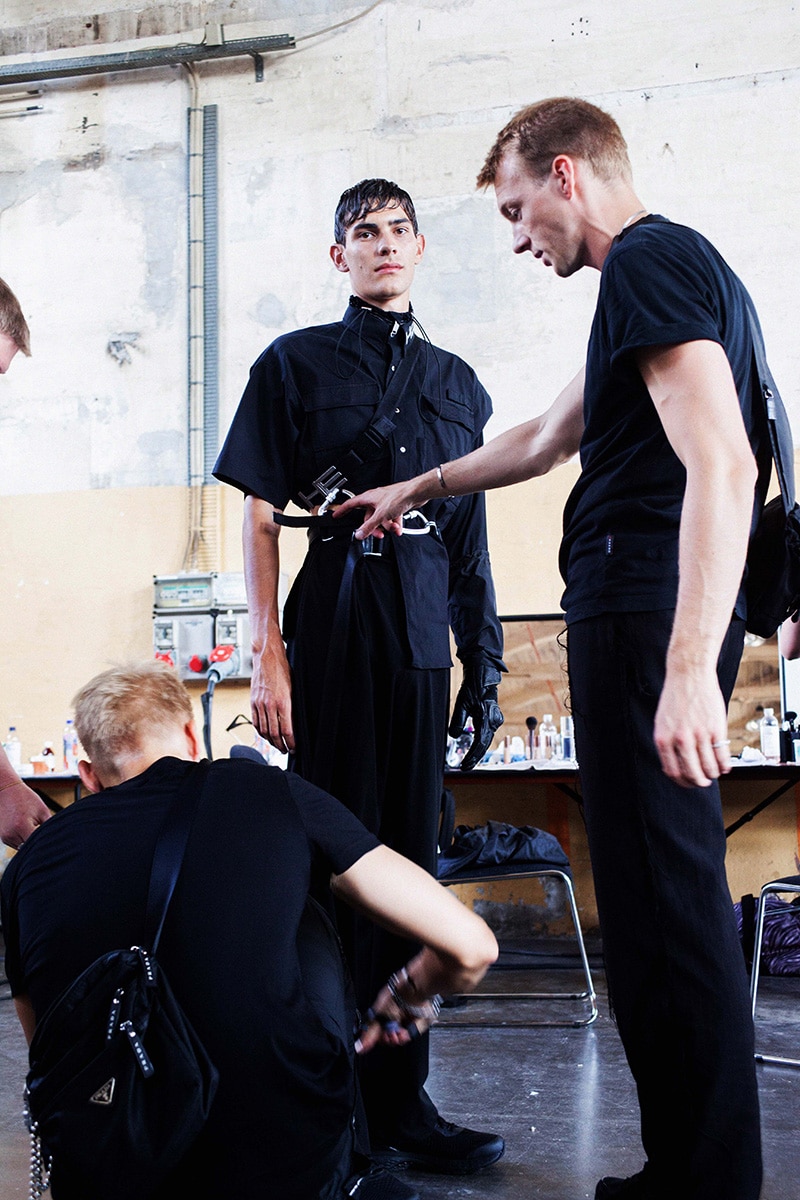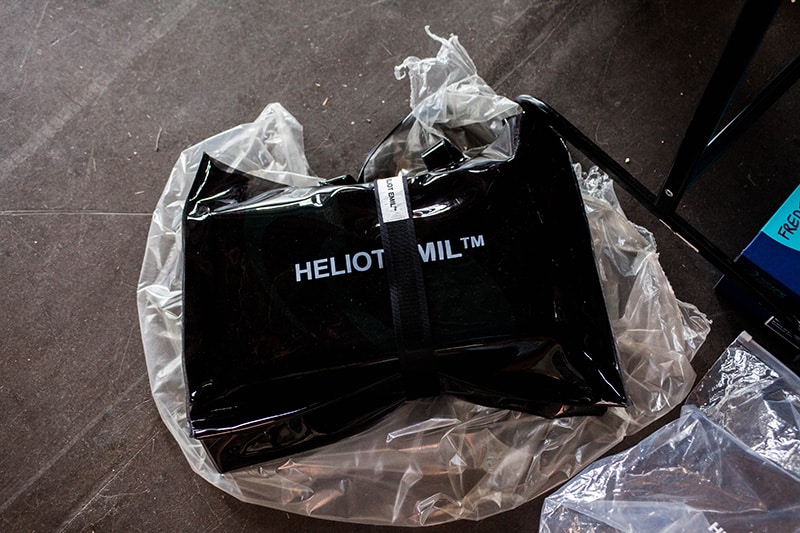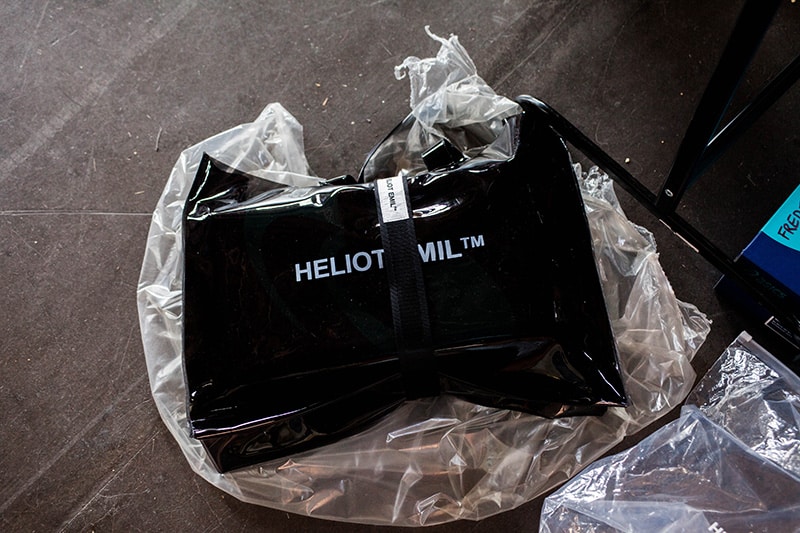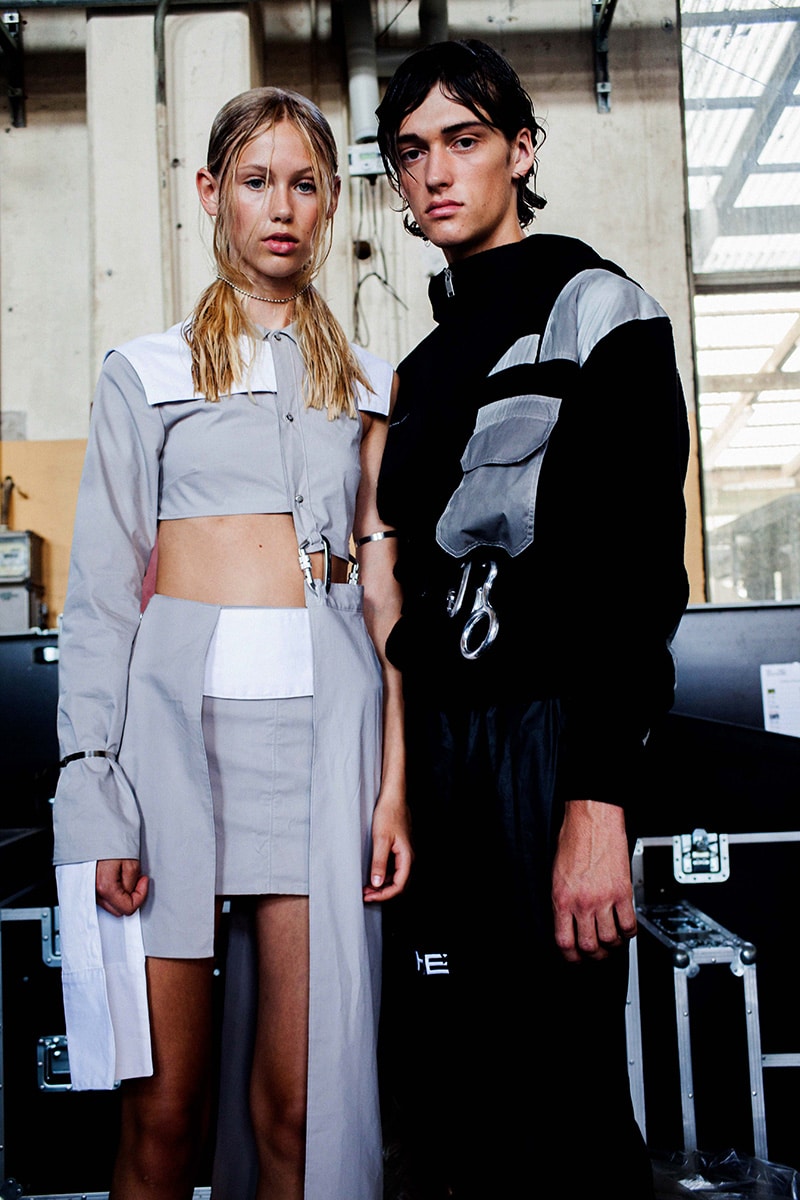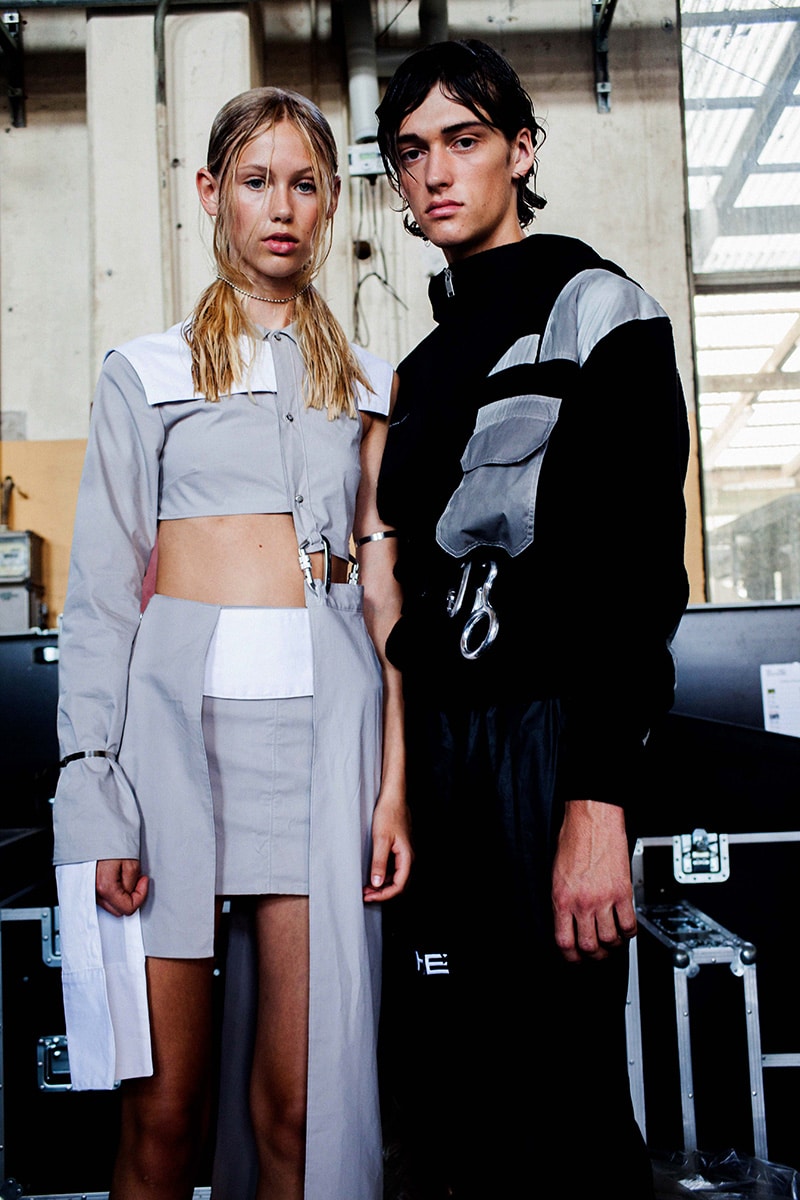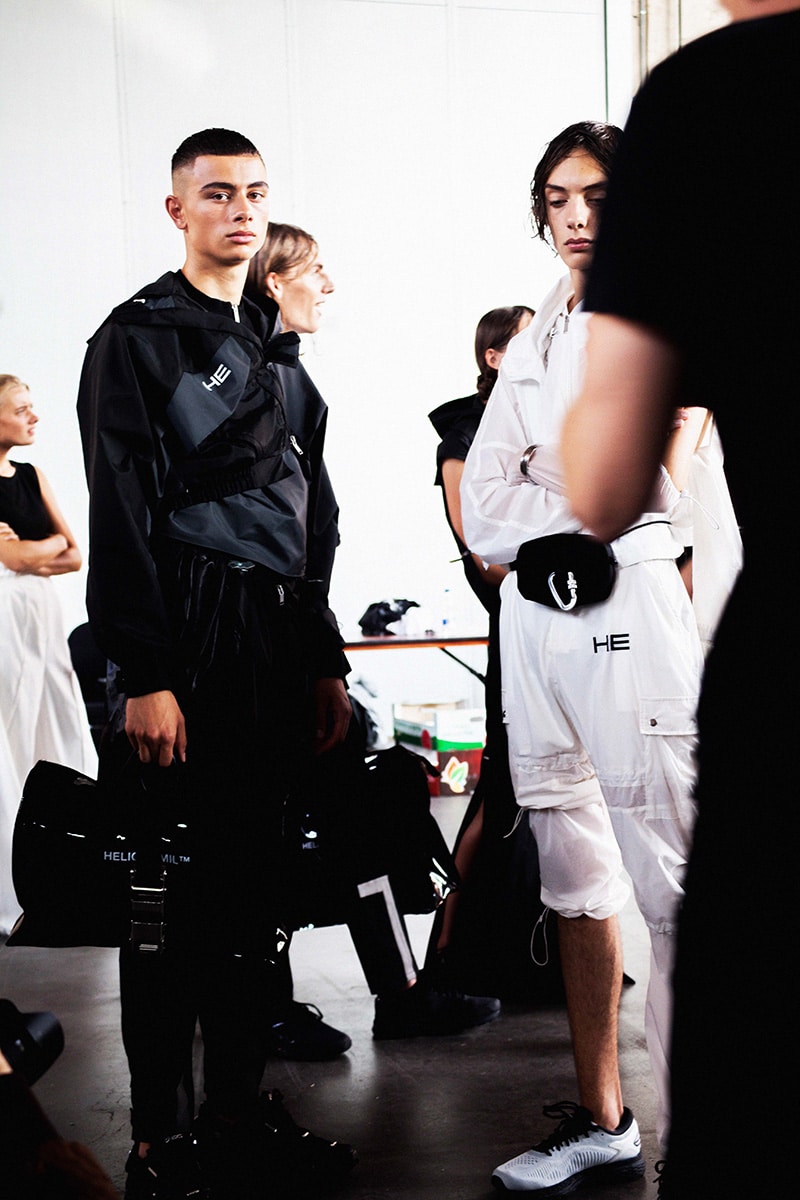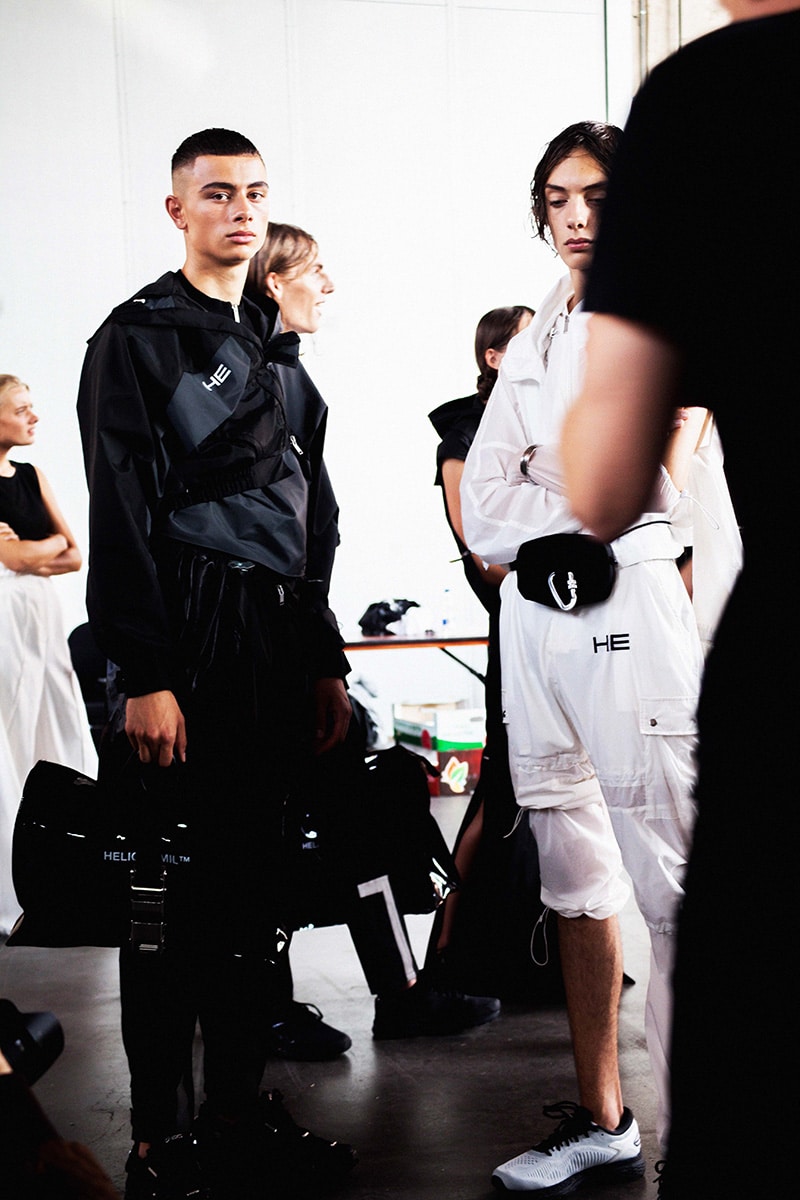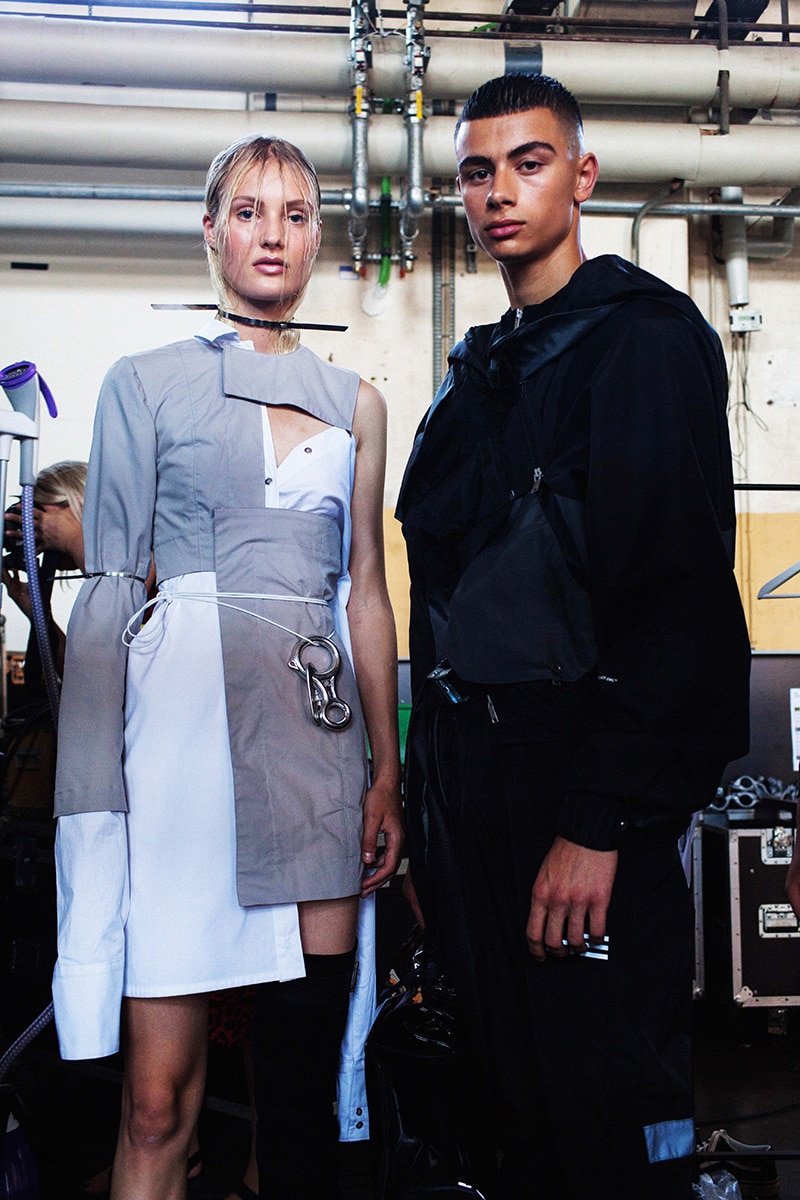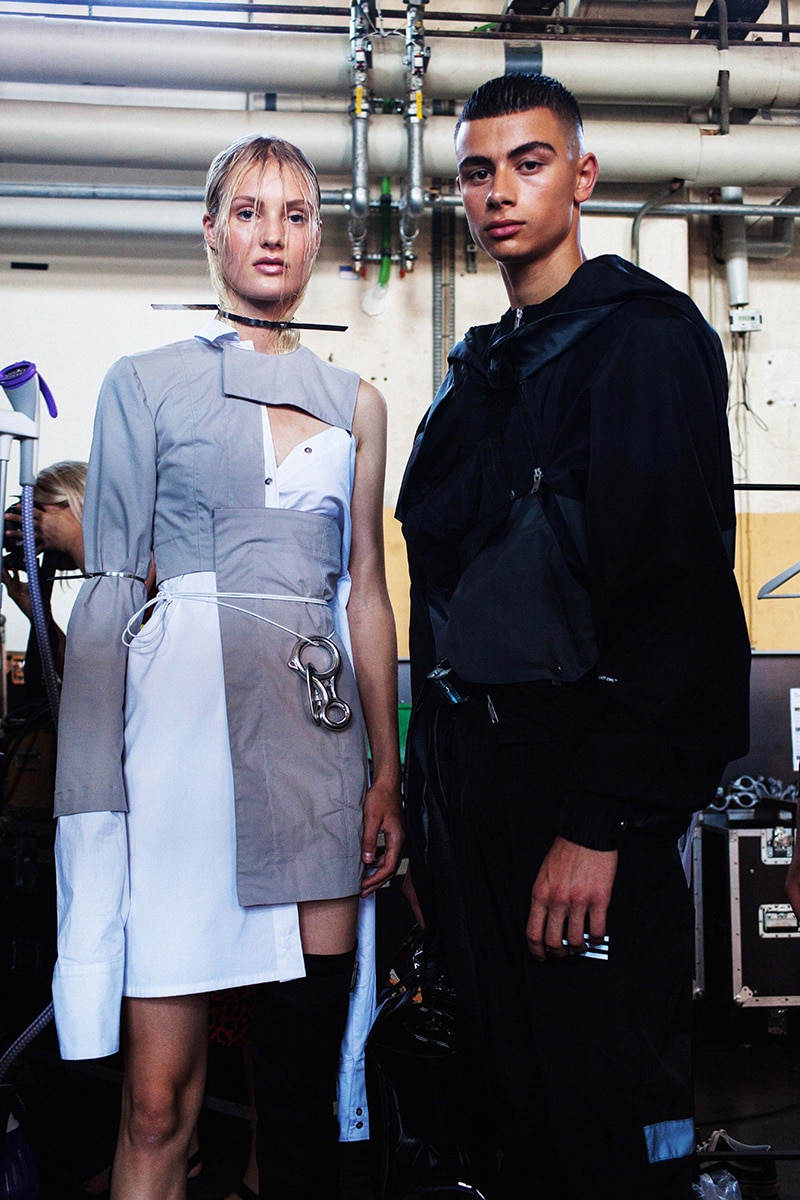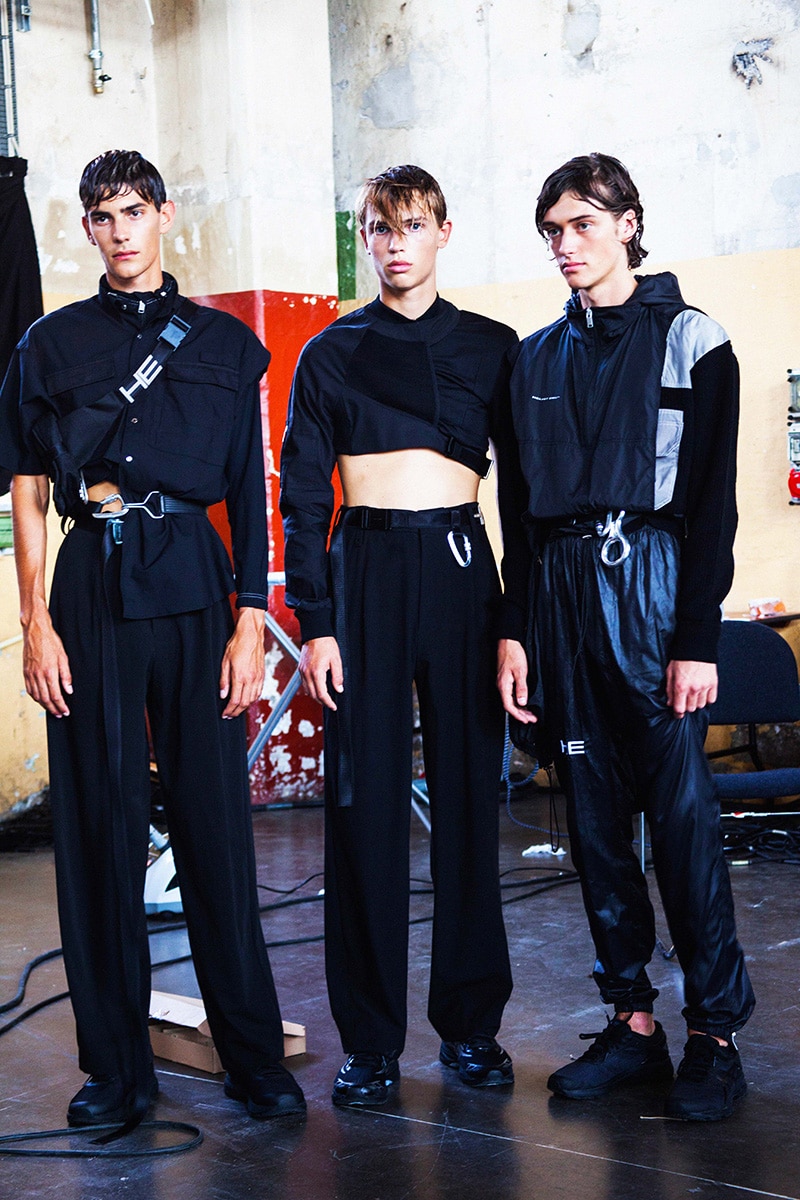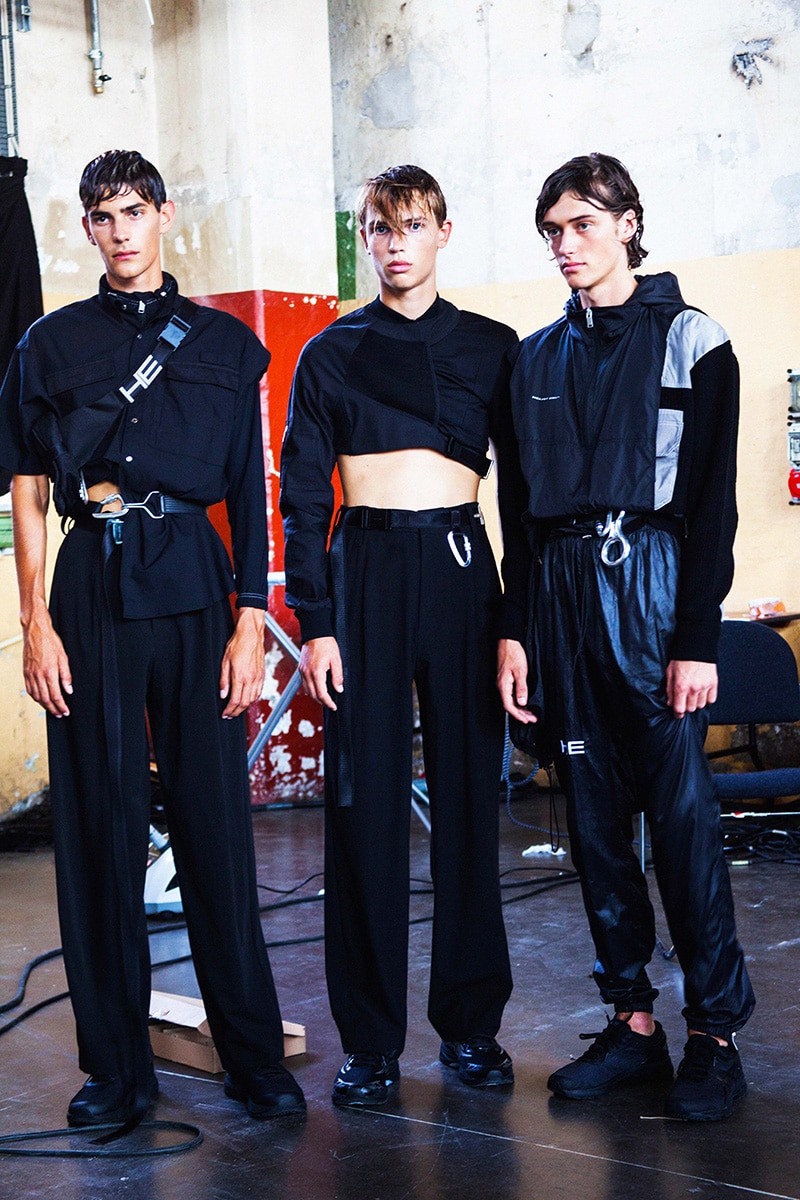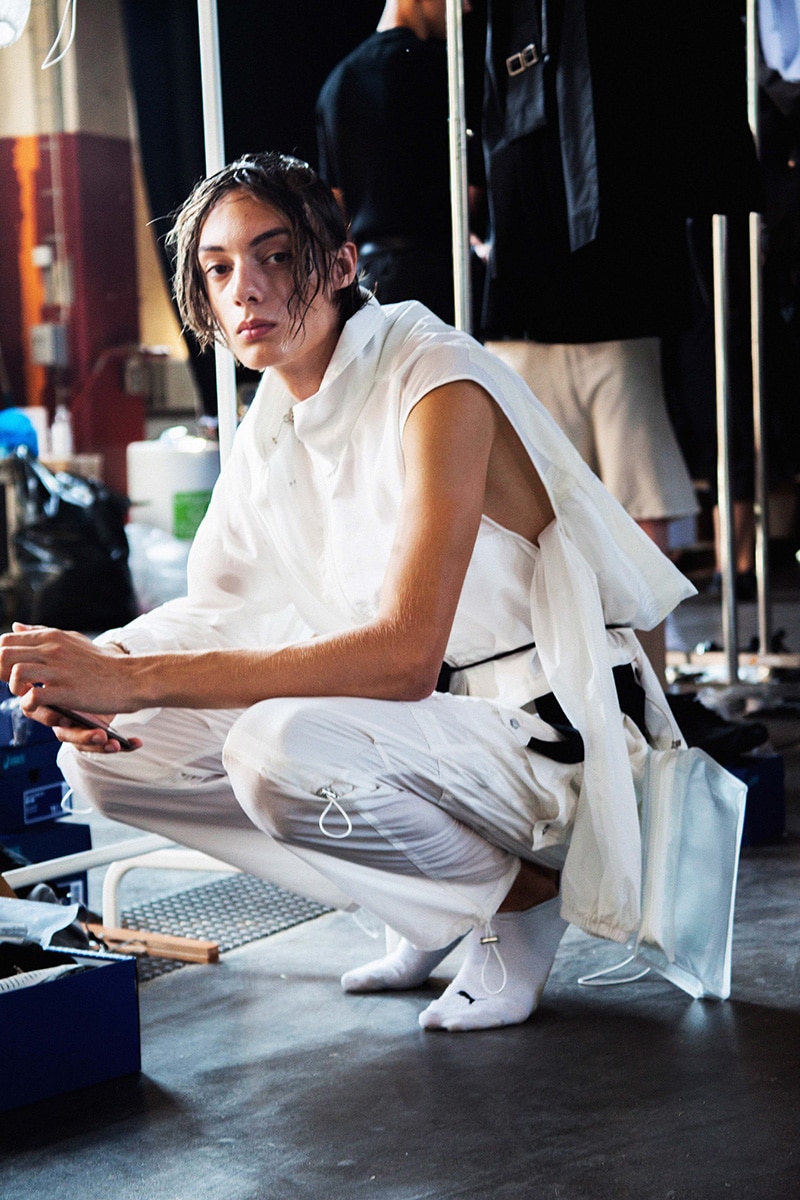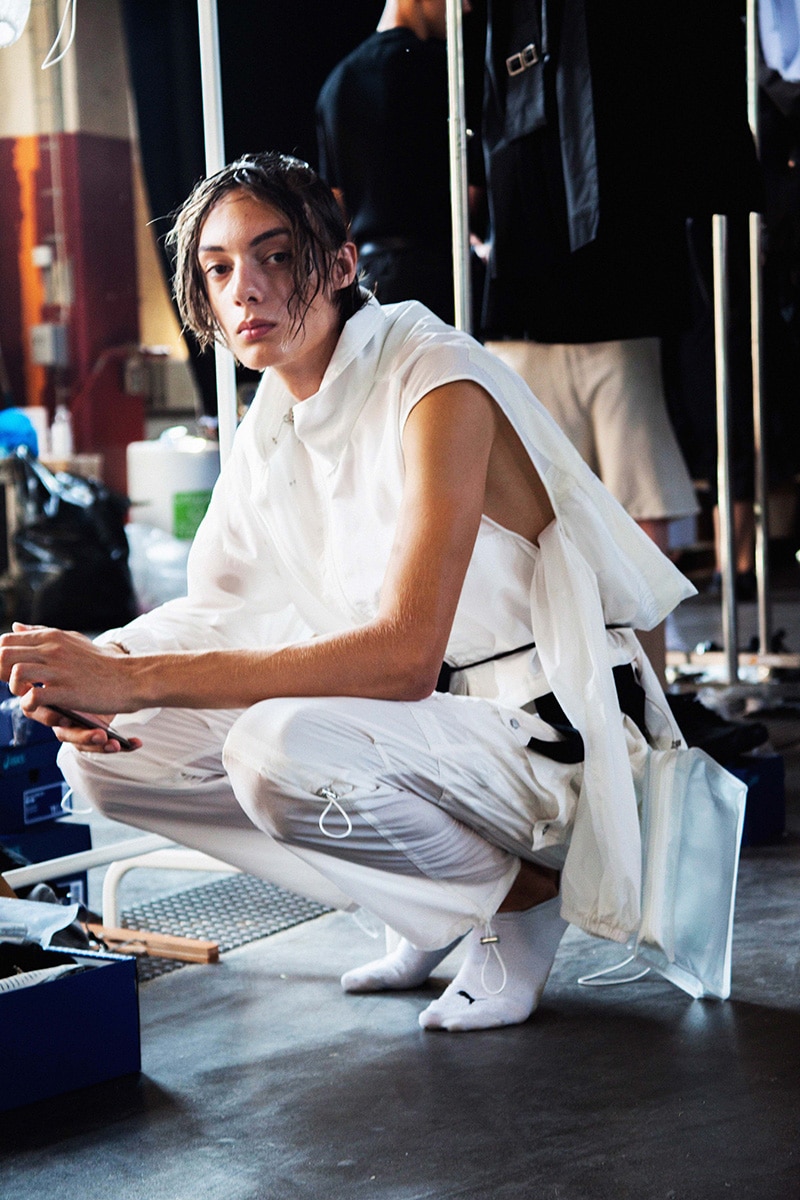 Spring/Summer 2019 marks the second season that Heliot Emil, made up of Danish brothers Julius and Victor Juul, present at Copenhagen Fashion Week. While the label was unisex at conception, this season we saw a diverse partition. What kept the universe in synch were sourced fabrics, custom trimmings, and accessories including embraided HE marks on tracksuits and short skirts new this season.
Set at the industrial Lokomotivværkstede, the show opened up with minimal intensity with Elias Gozal behind the decks to a highly anticipated crowd looking forward to see where the young label goes next. Semi-transparent fabrics mixed with heat-sensitive thermos in a color scheme of white, grey, and black, setting a somewhat gloomy tone befitting the collection's inspirations, drawn from the Copenhagen underground and Japanese-manufactured hardware. Windbreakers, bombers, and tracksuits in asymmetrical lines conjured the sort of edge that appeals perfectly to young fashionistas on probably any continent.
Photos by Meha Karimi in exclusive for Fucking Young!