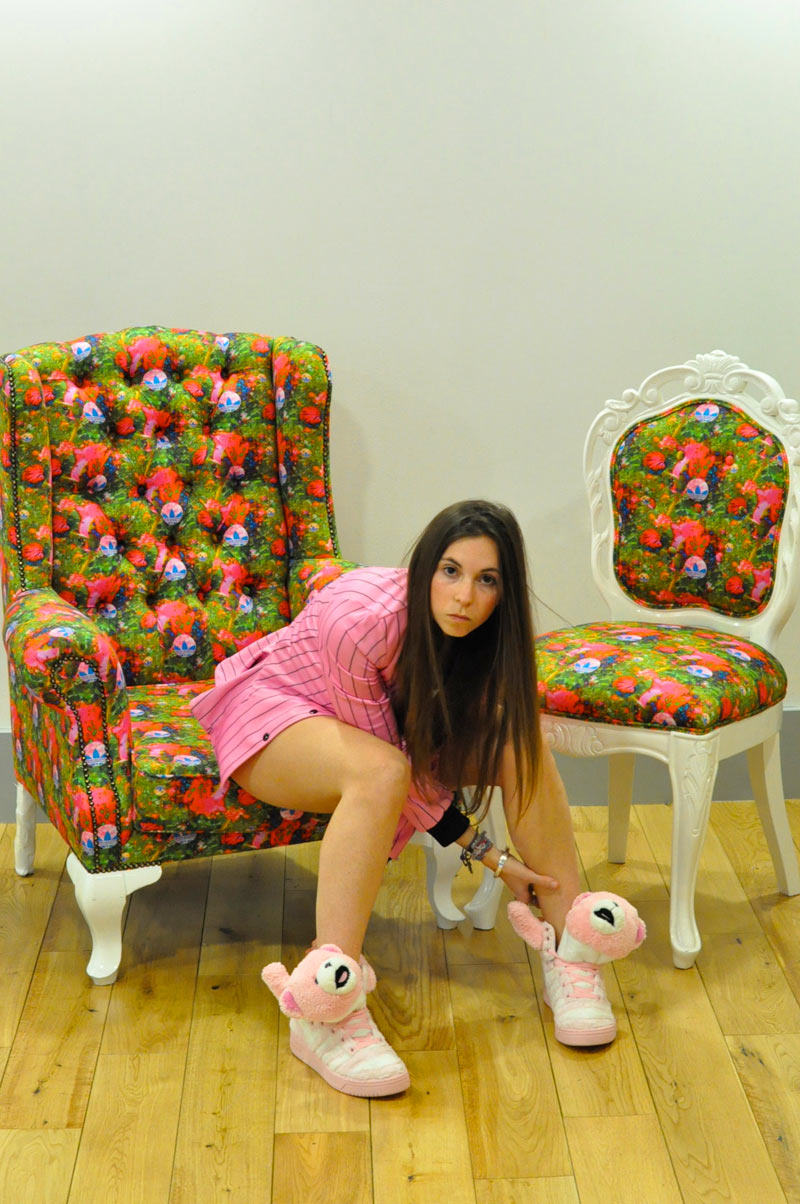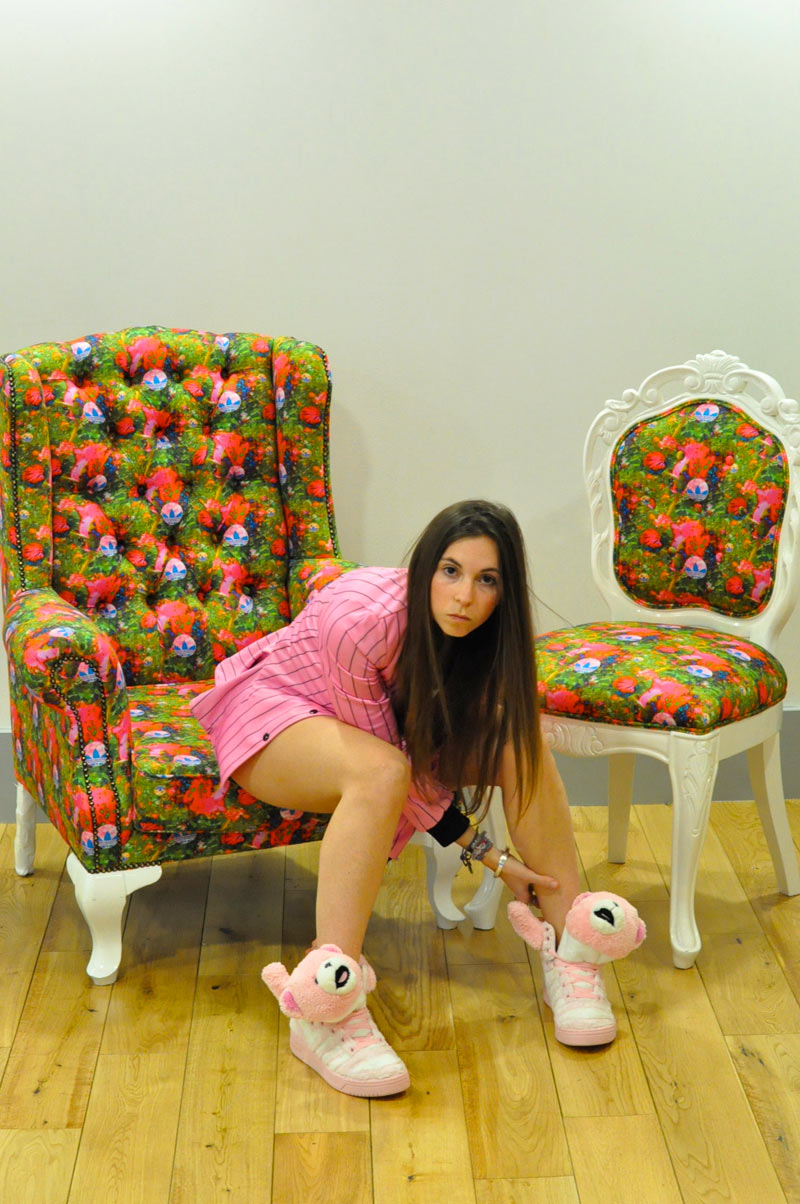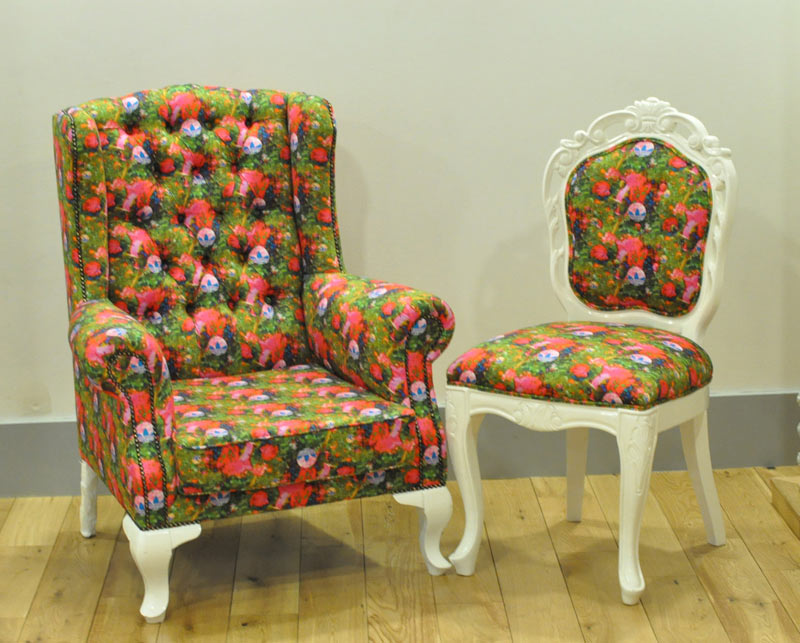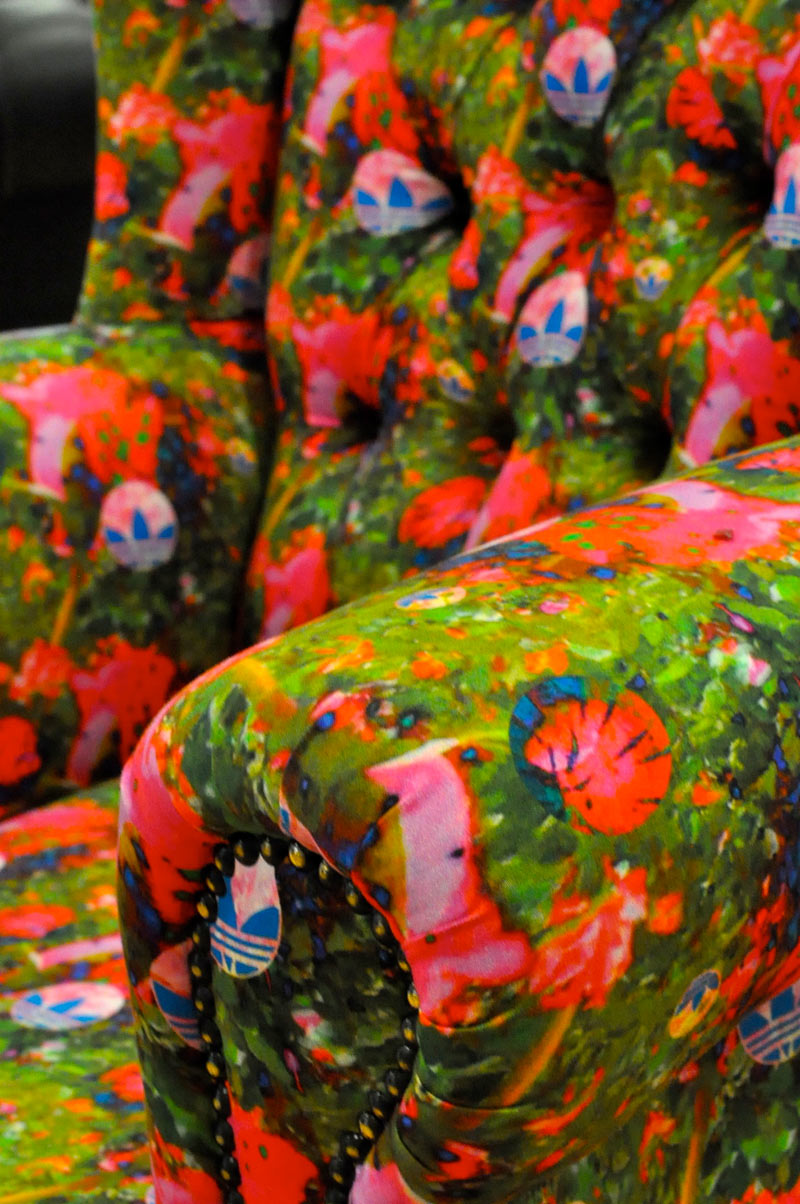 Video artist Helen Benigson has been commissioned by Adidas to create two unique chairs that will stay in residence at Adidas' London head-quarters until further notice as part of an ongoing art installation.
Helen Carmel Benigson (and her alter ego, rapper Princess Belsize Dollar) is a video artist who layers colours, print, sound and objects to create hyper-hysterical, dream- like, multimedia installations.
"For the print I layered roses that I filmed in South Africa with fireworks I filmed in London for a recent video installation. The print came about as I wanted to collide Adidas with my own creative vision."
Through her combination of print, hyper-real colour and sound, Benigson's multimedia installations are both visually and sensually stimulating; evocative of music videos, and are described by the artist as 'energetic, colourful and sexy.'
Helen Benigson was born in London in 1985. She studied at the Slade School of Fine Art, graduating with first class honours in 2009, and continued at the Slade School of Fine Art to undertake an MA. Benigson currently lives and works in London. Her work has been exhibited in the UK, Israel and South Africa, including an exhibition at Bezalel Academy of Art and Design, Jerusalem, and a solo exhibition at the Irma Stern Museum, Cape Town.