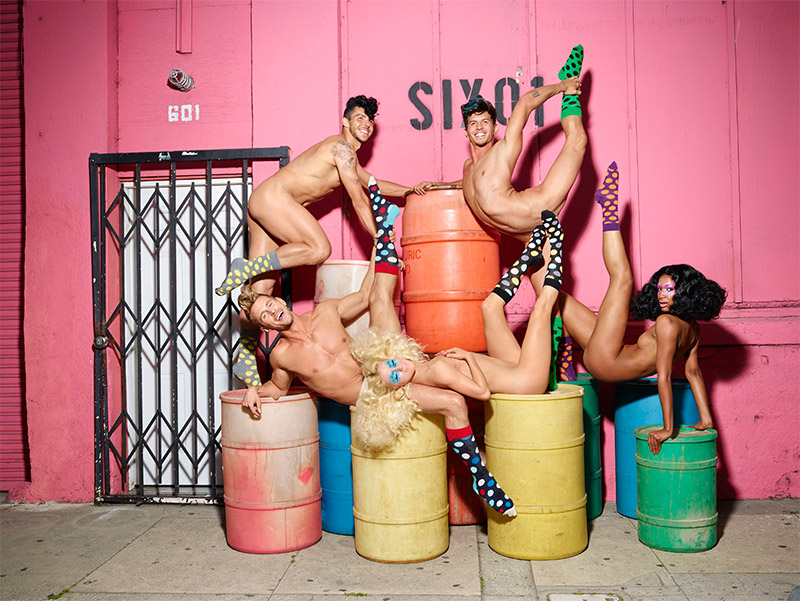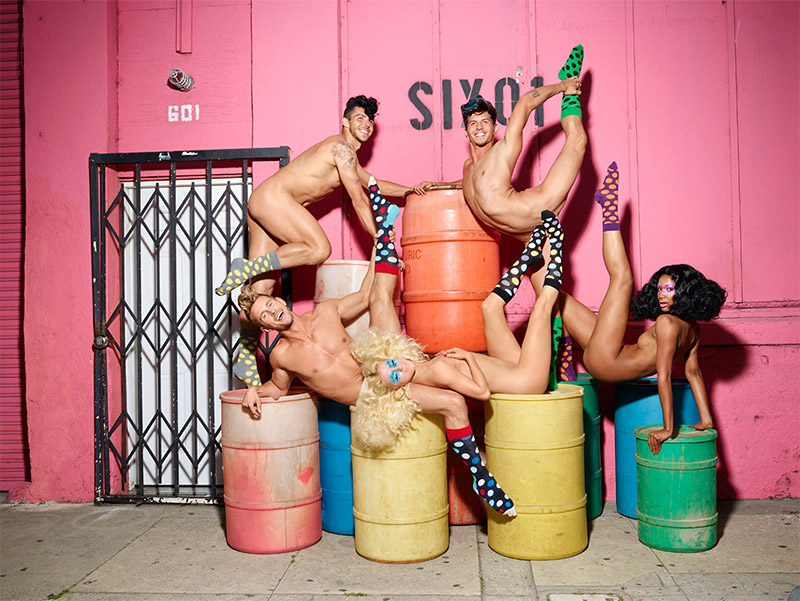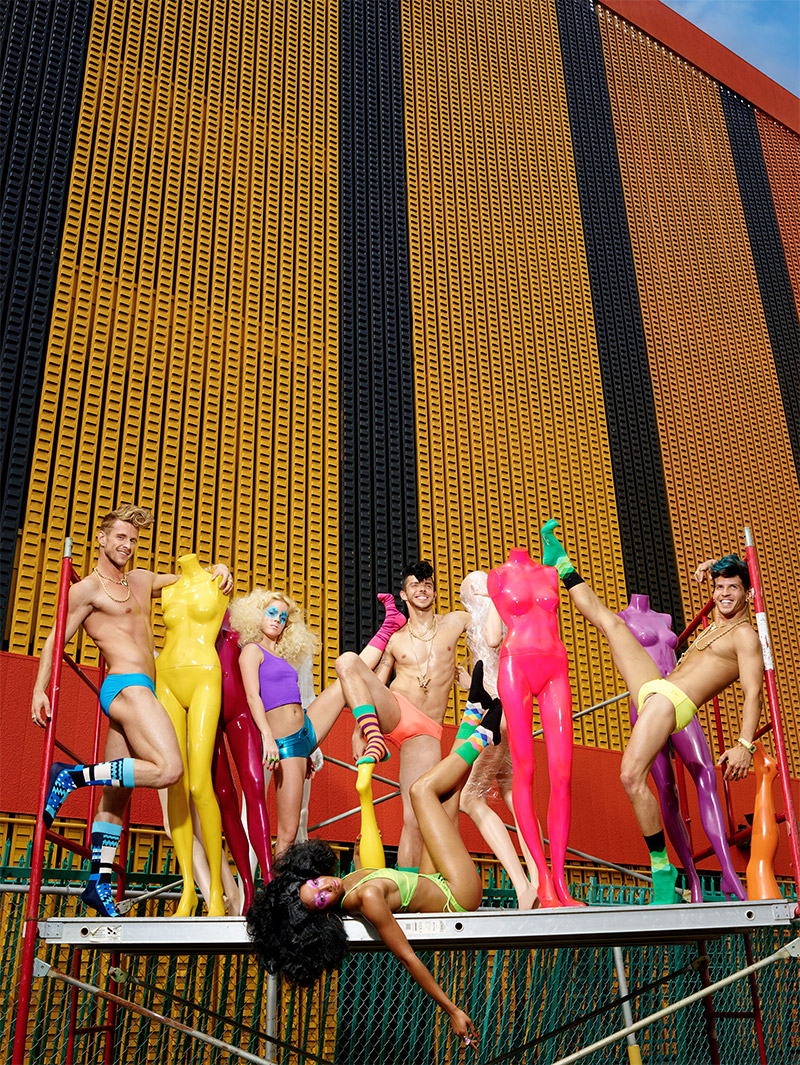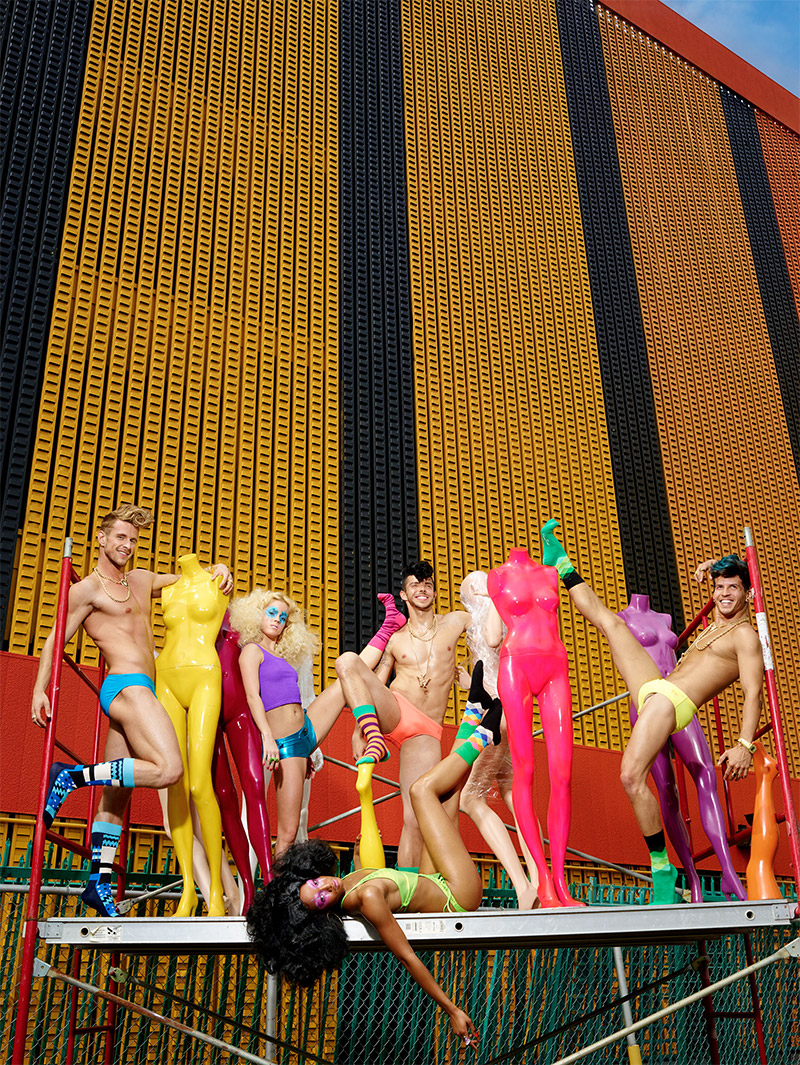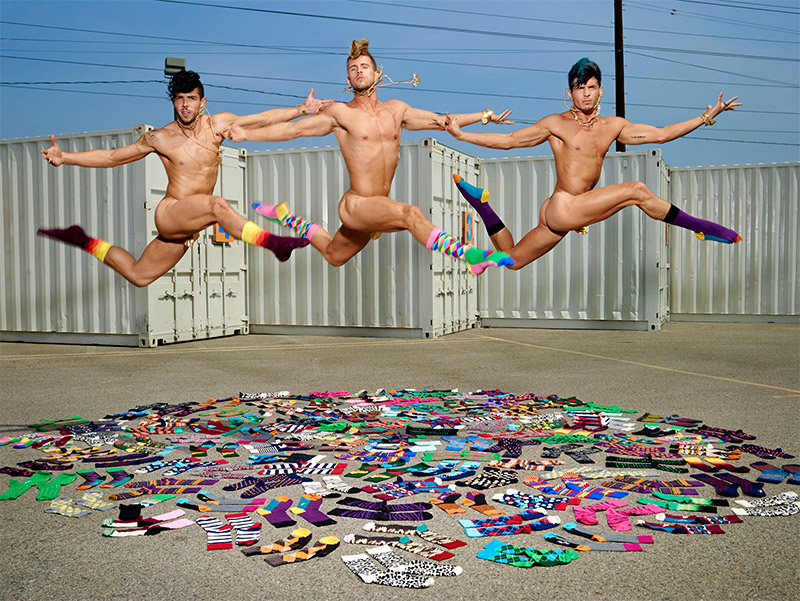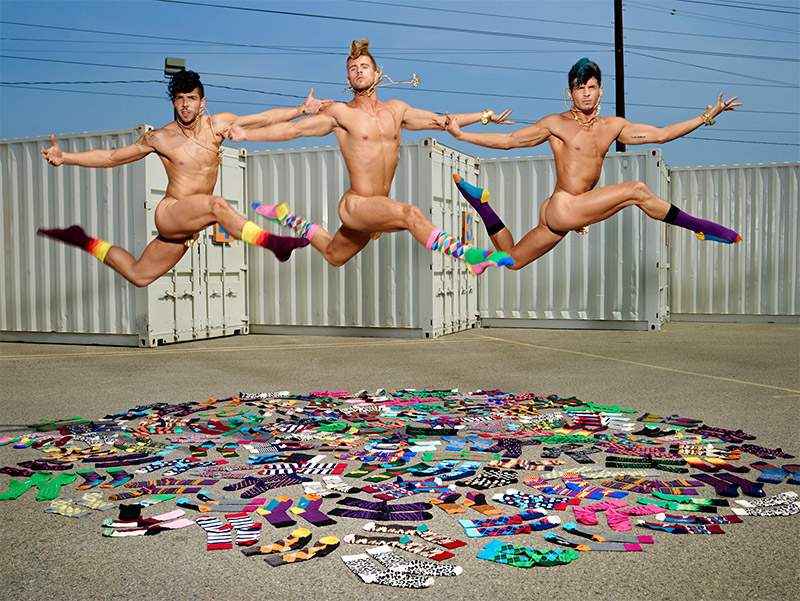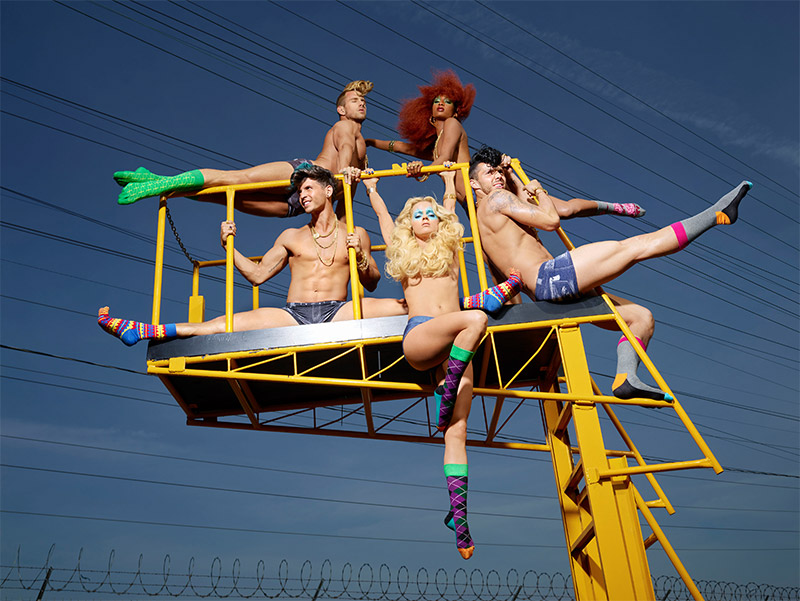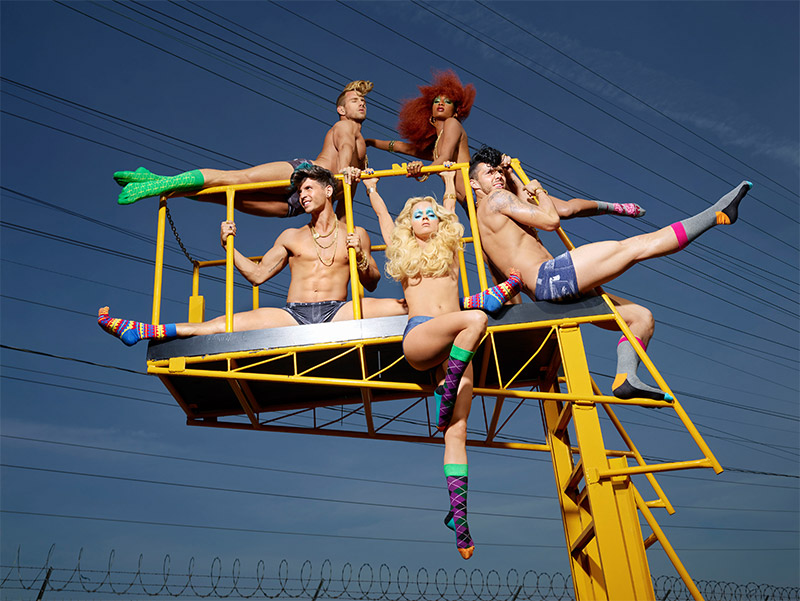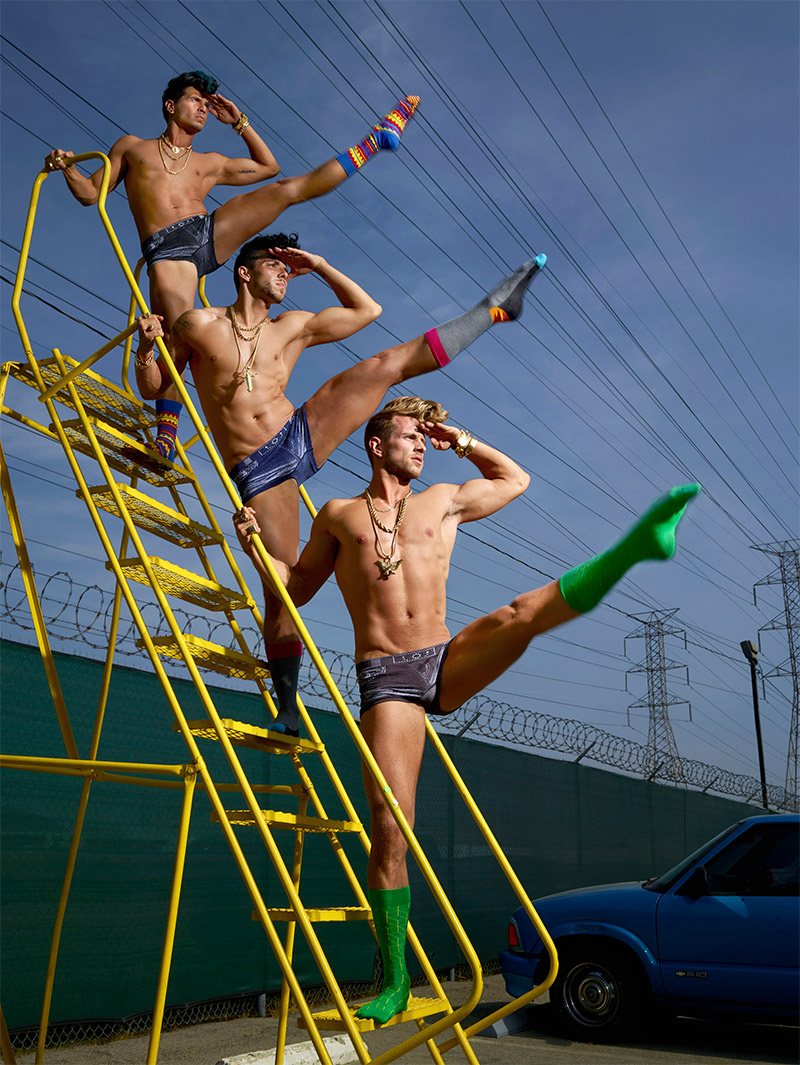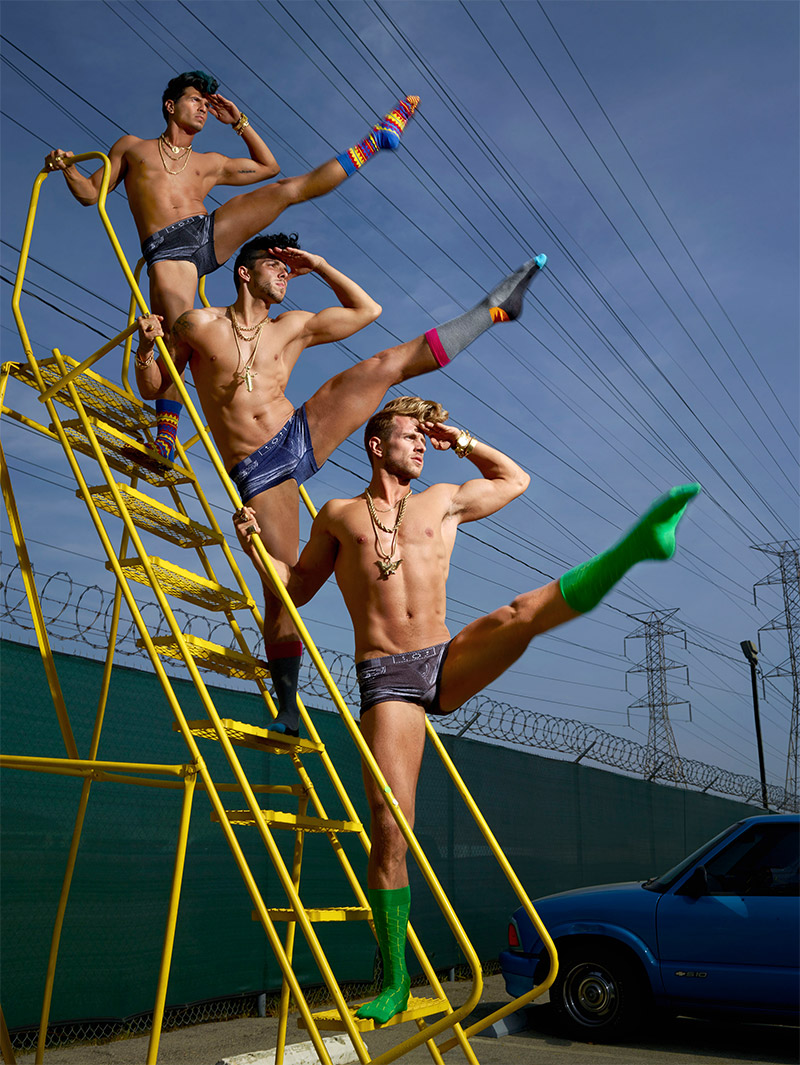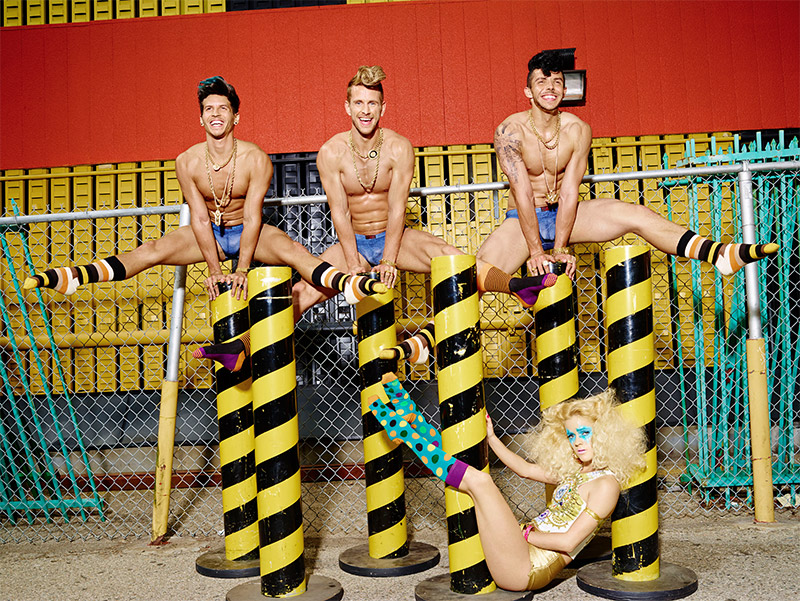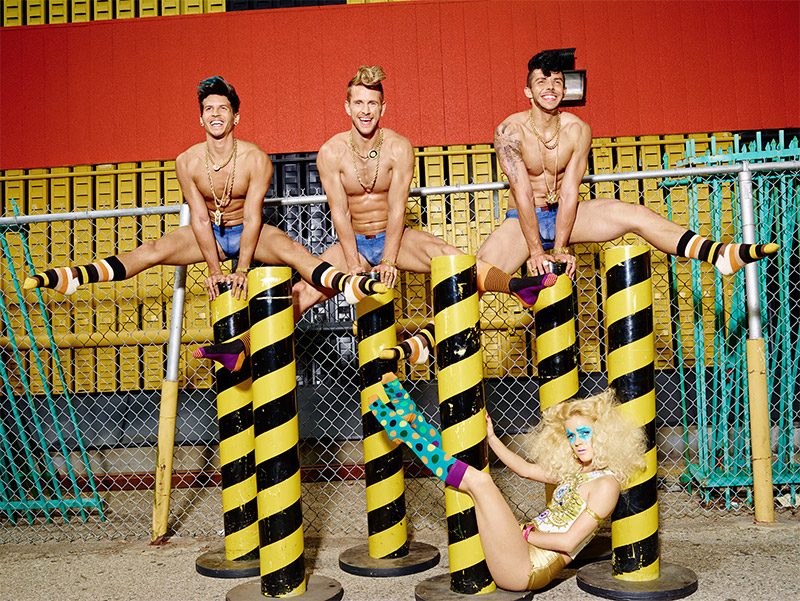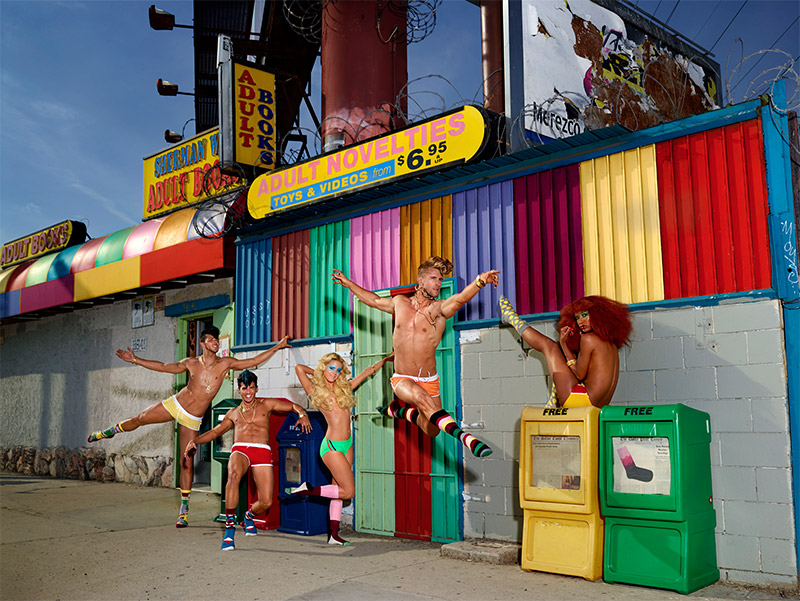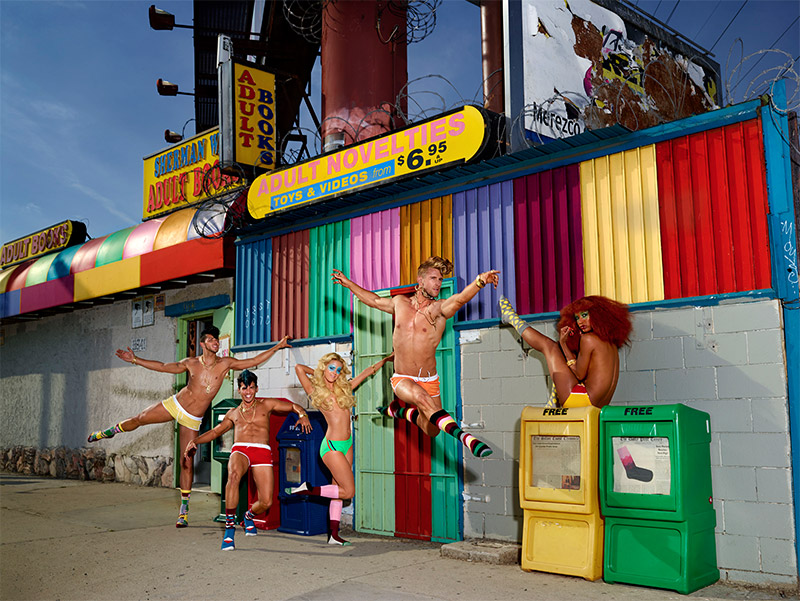 For its latest co-lab, featuring David LaChapelle, Swedish brand Happy Socks has pretty much skipped the co and gone all the way with lab. The photographer, well known for his provocative style, was given a carte blanche to do whatever he wanted with the socks – something that could, presumably, make most marketing people a little nervous. Happy Socks, however, don't see it like that.
"We wanted to work with David LaChapelle because we really love his art, so for us to try and put any boundaries on his creativity would just go against everything we believe in" says Creative Director Viktor Tell.
The aesthetics of LaChapelle marries well with that of Happy Socks, resulting in a series of photographs bursting with colour and attitude. Or how David LaChapell himself expresses it: "This colorful shot was really dictated by the socks".