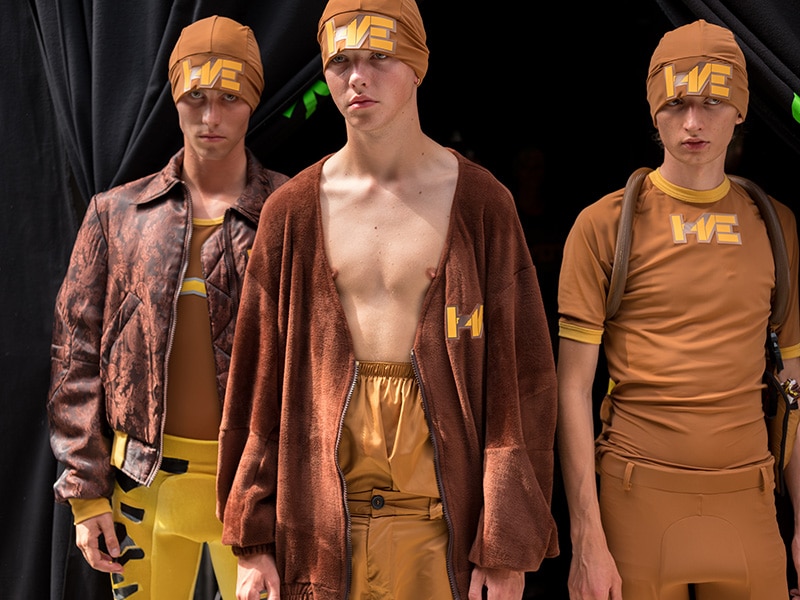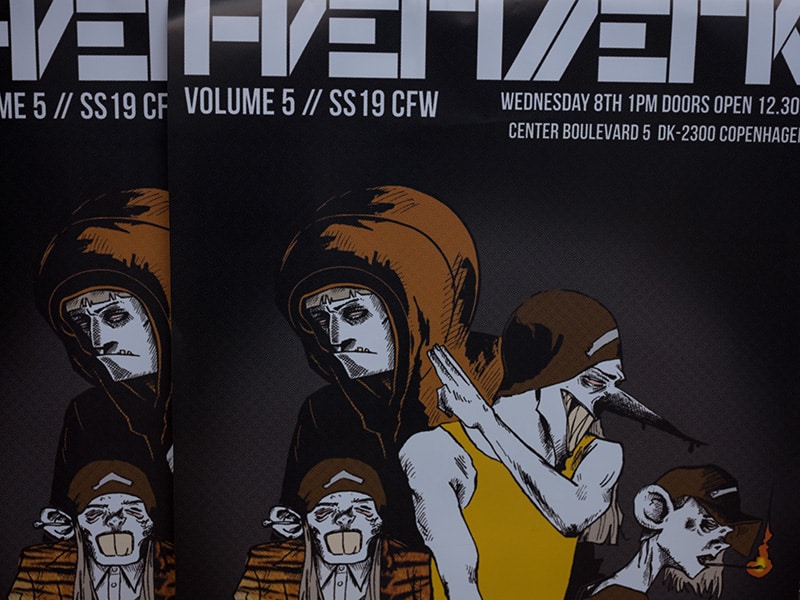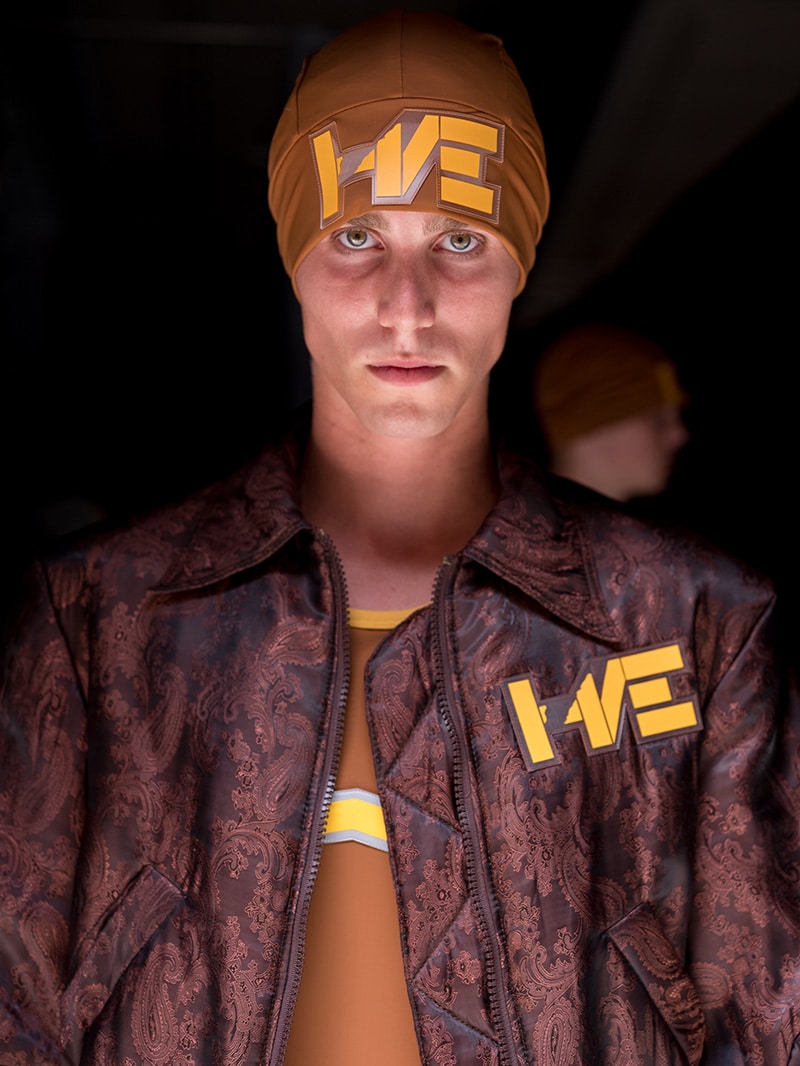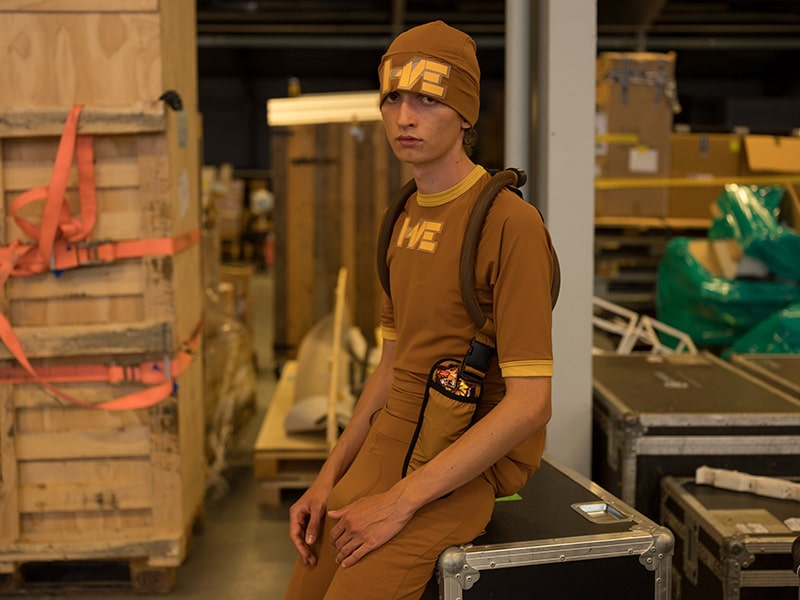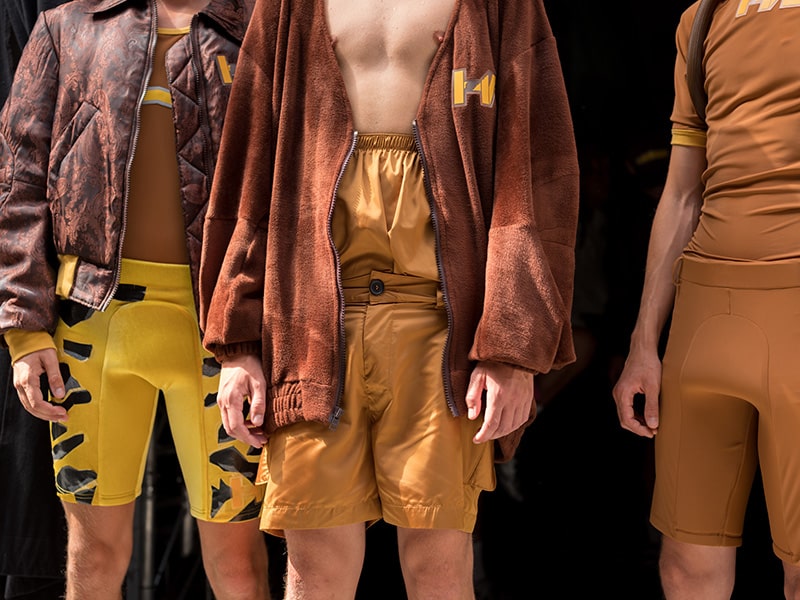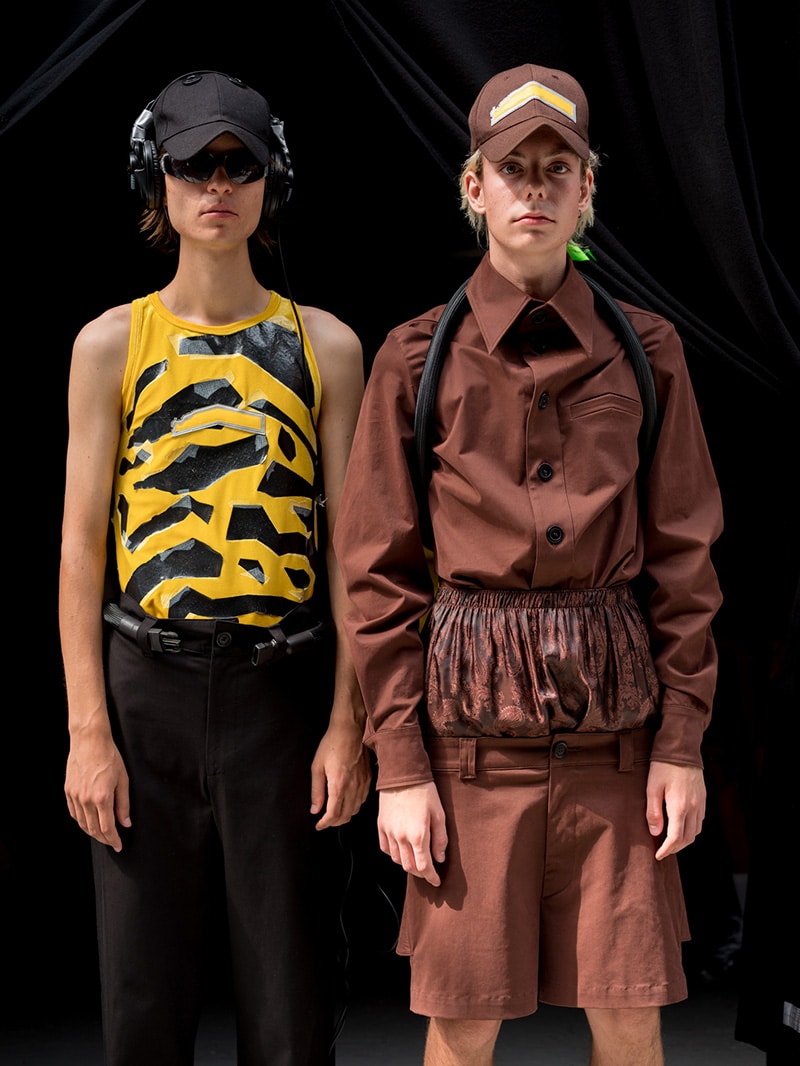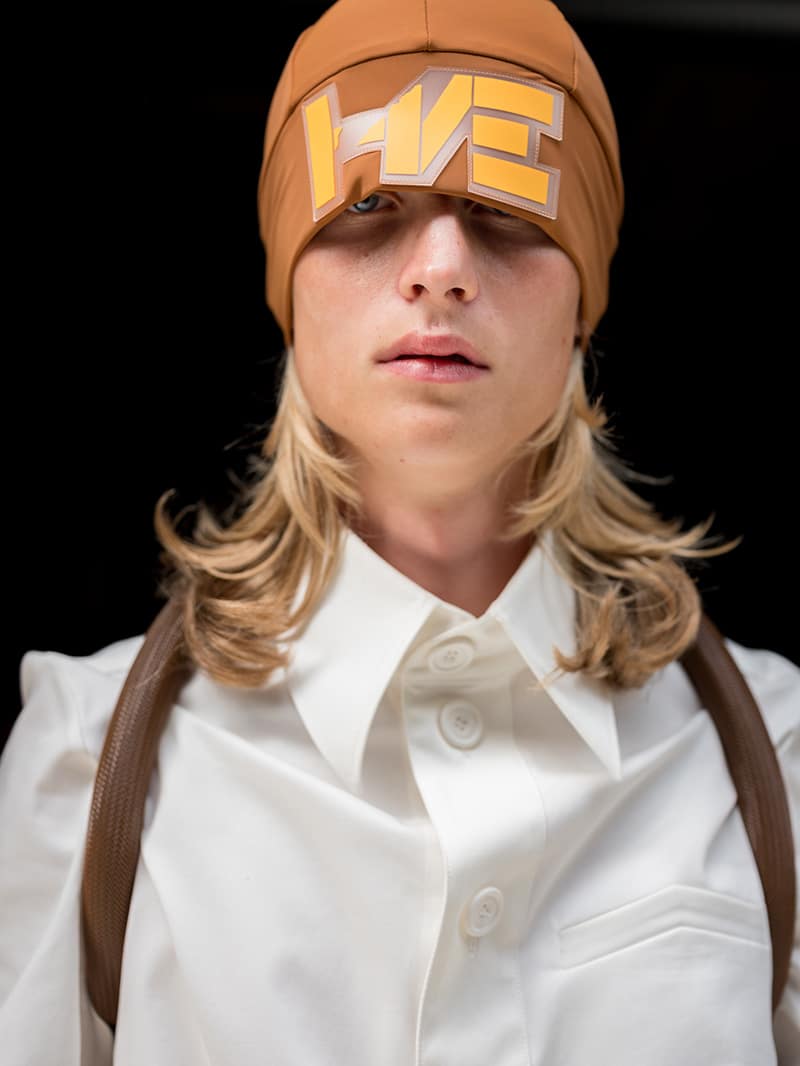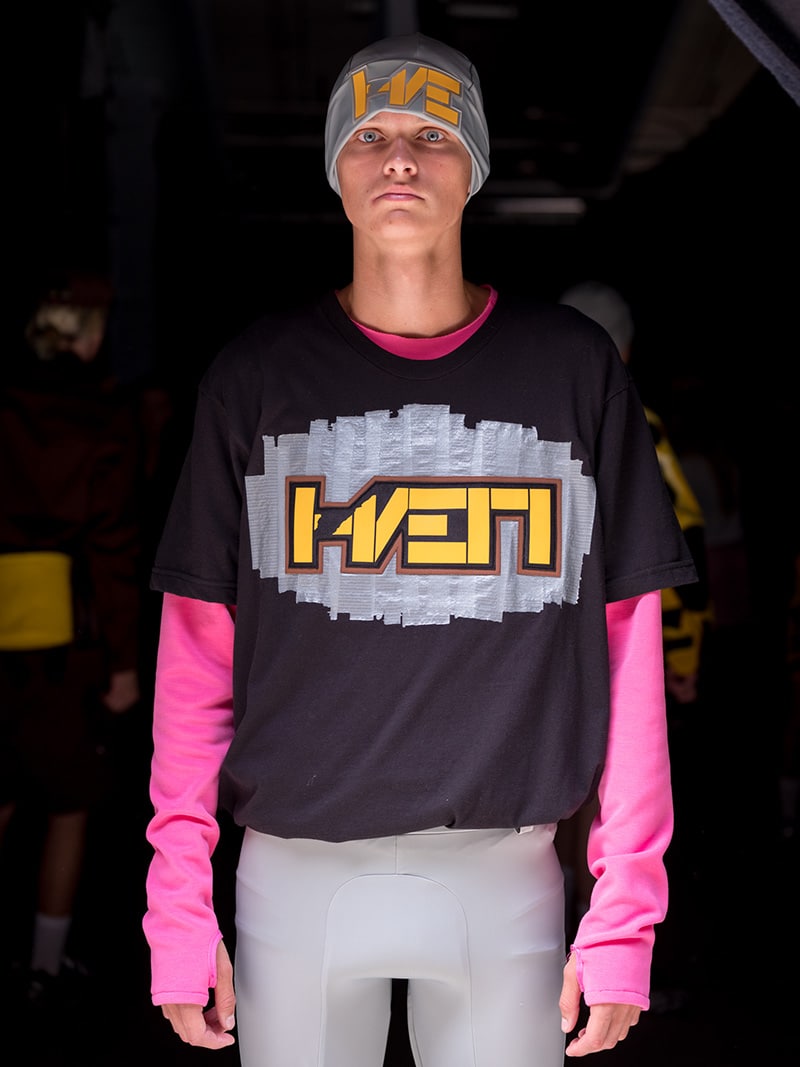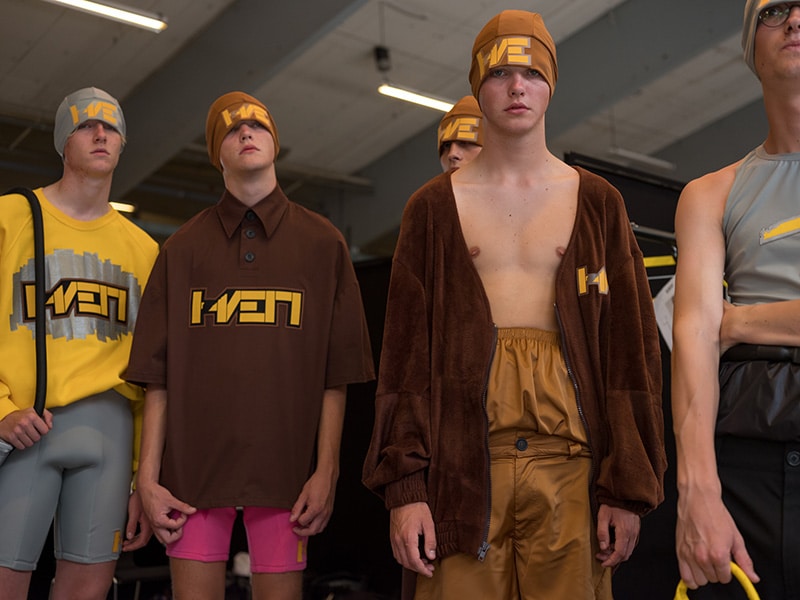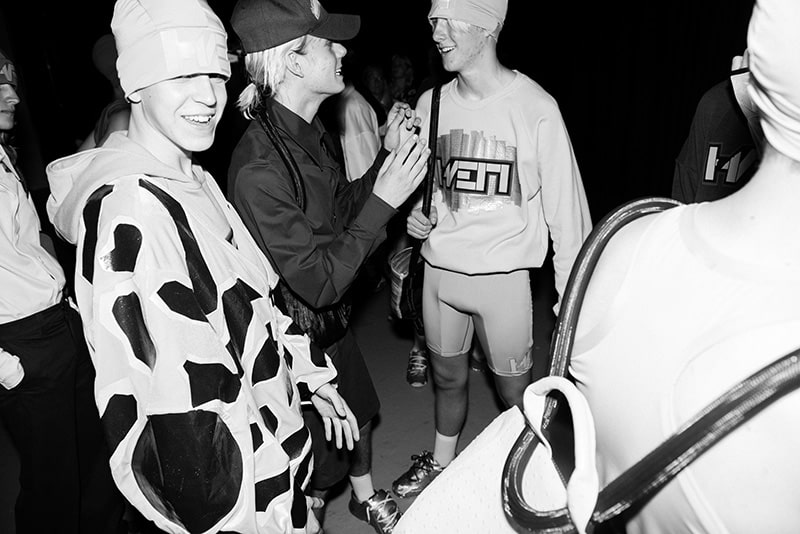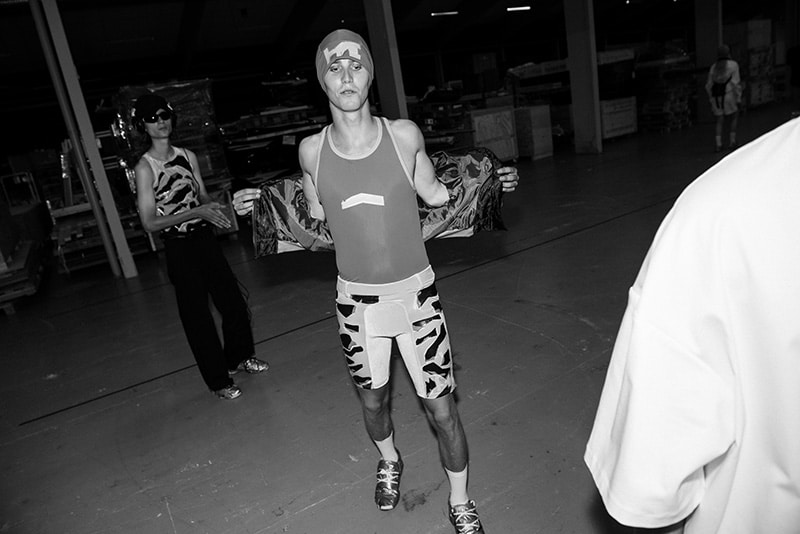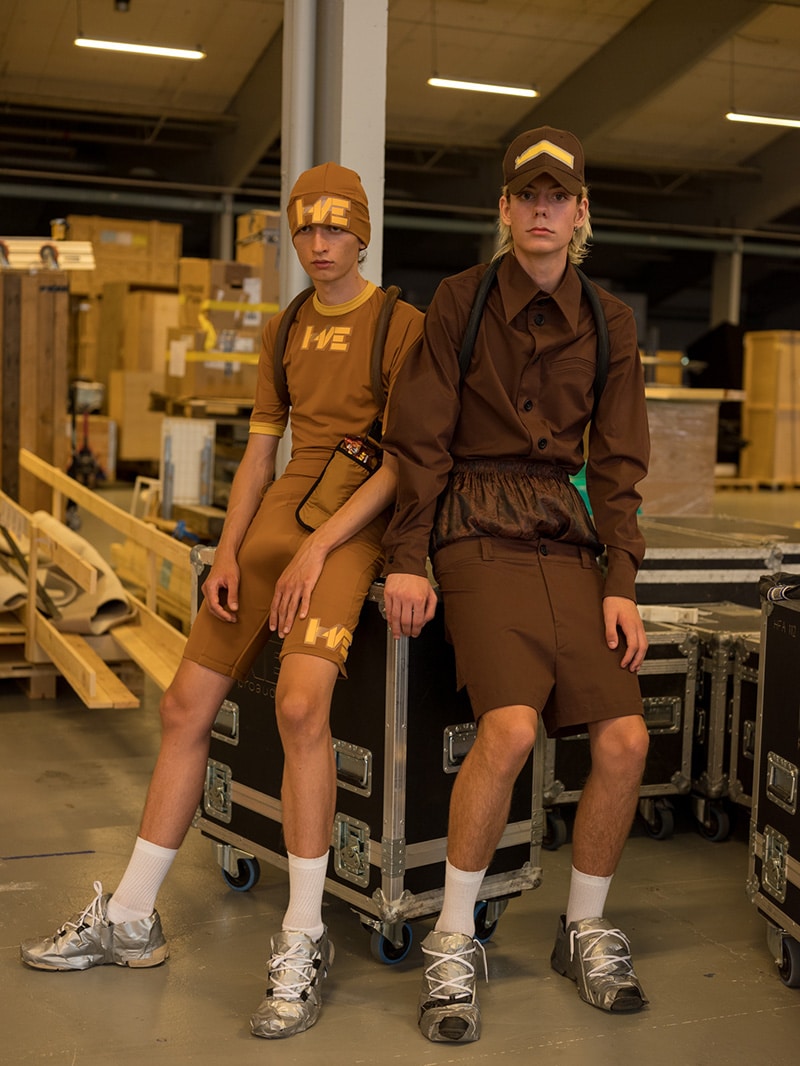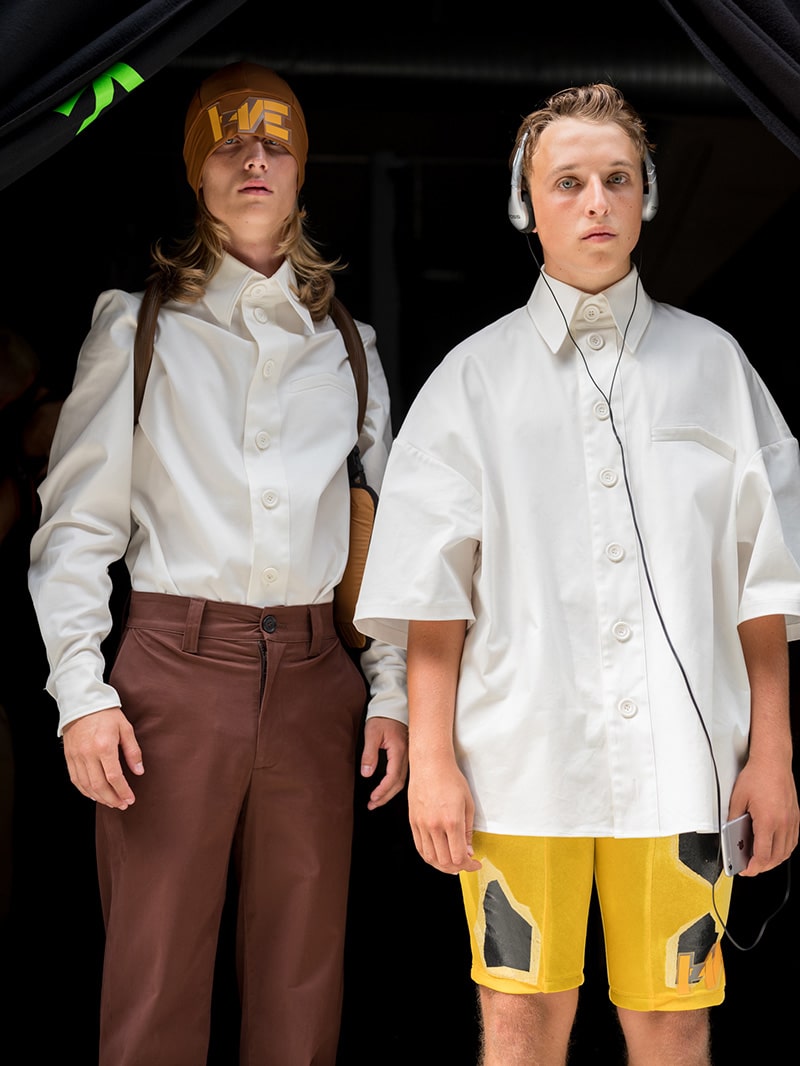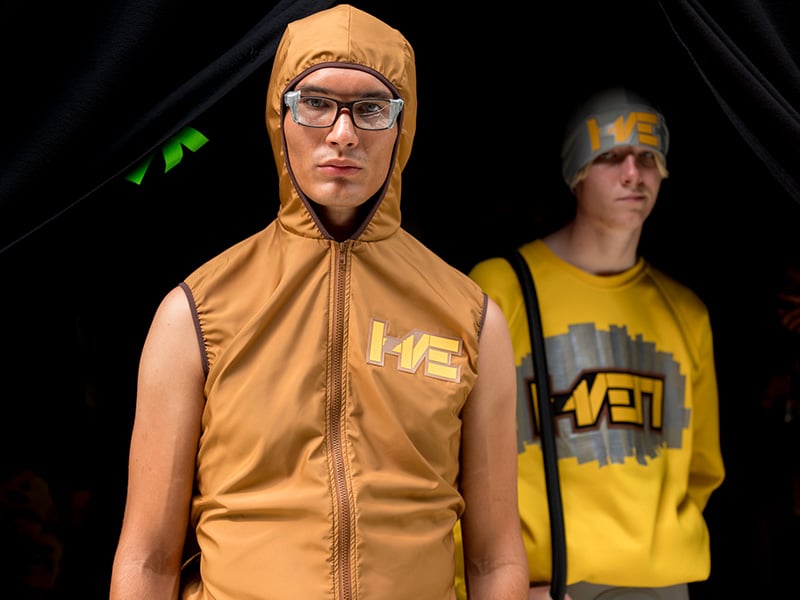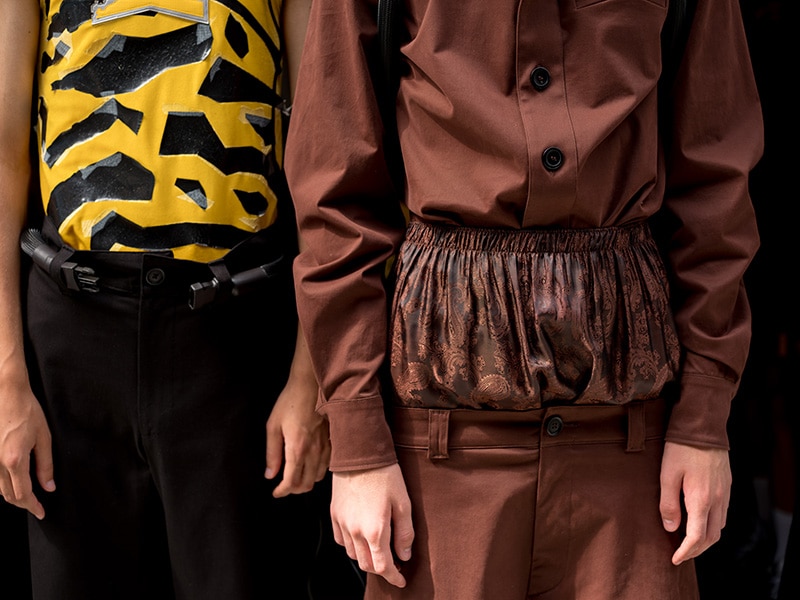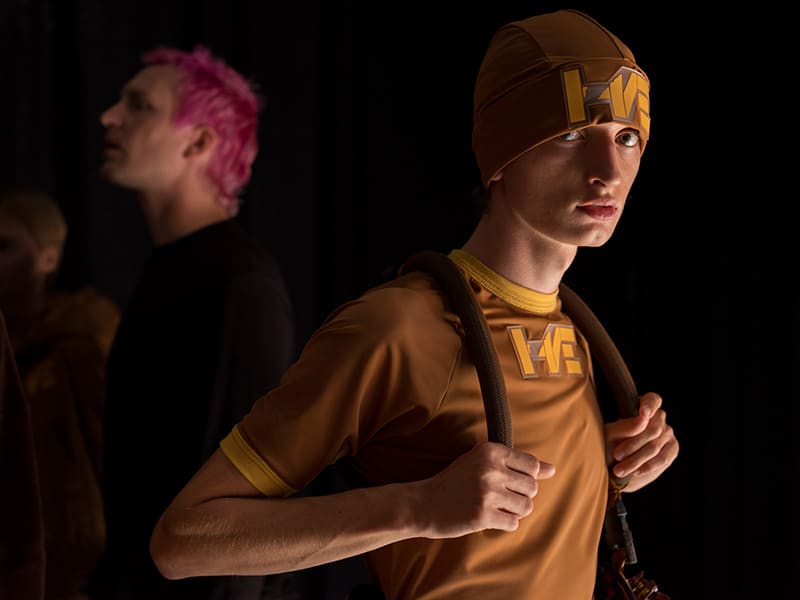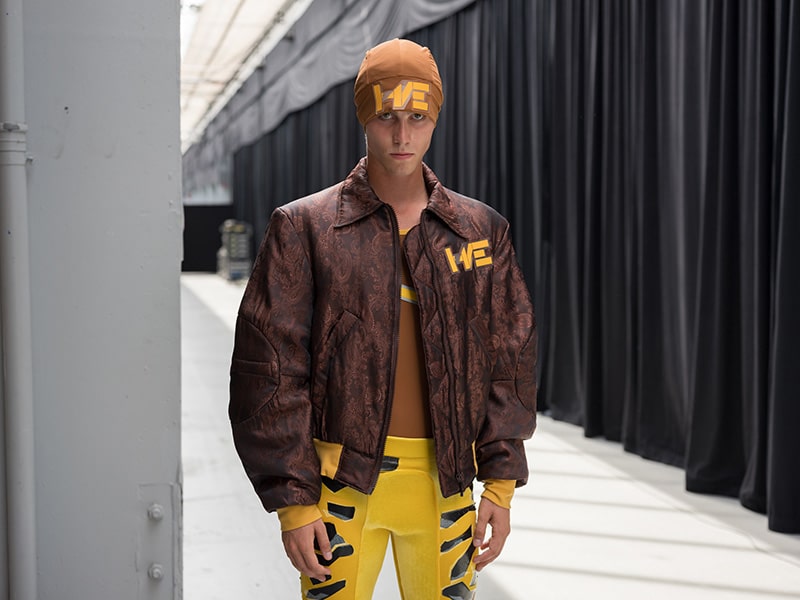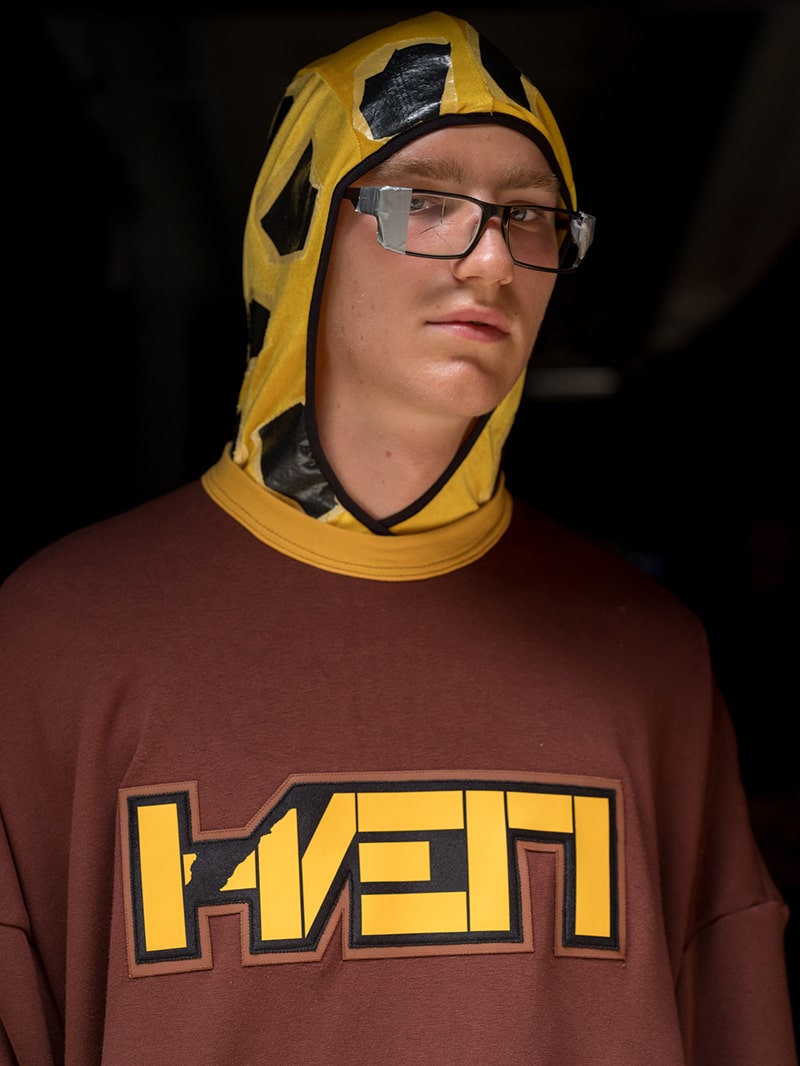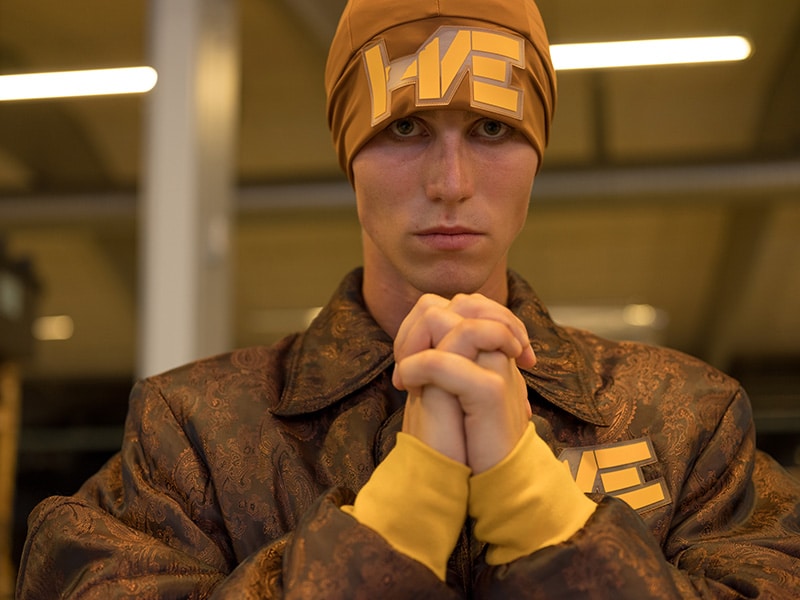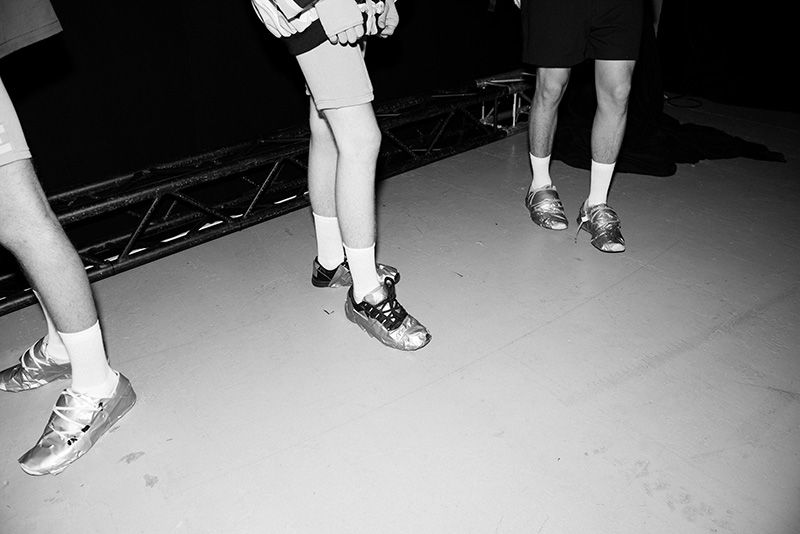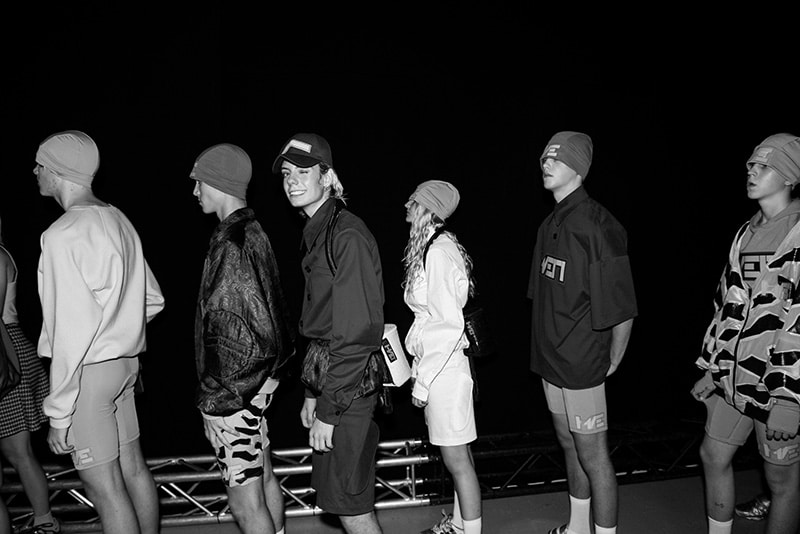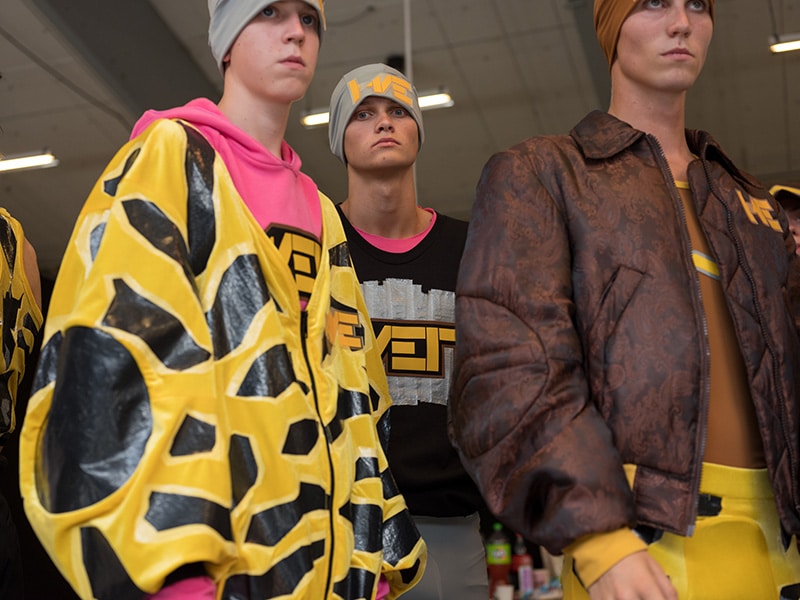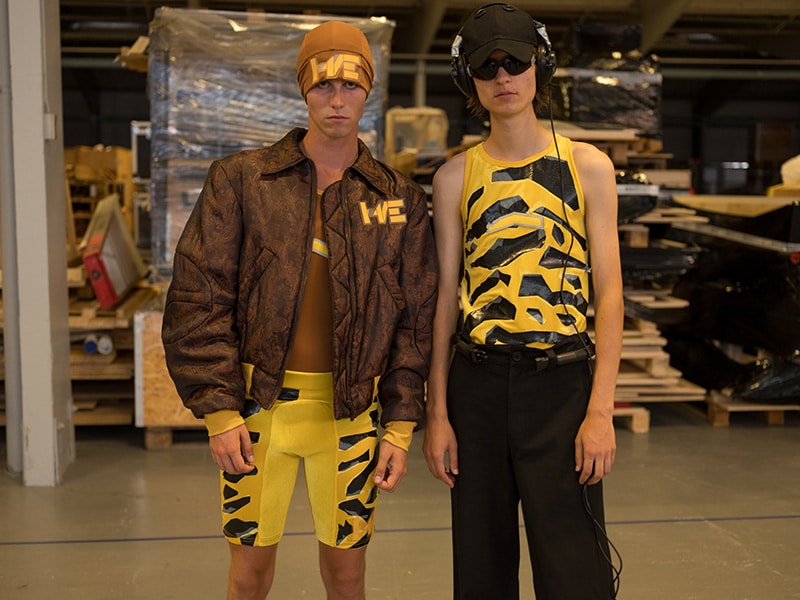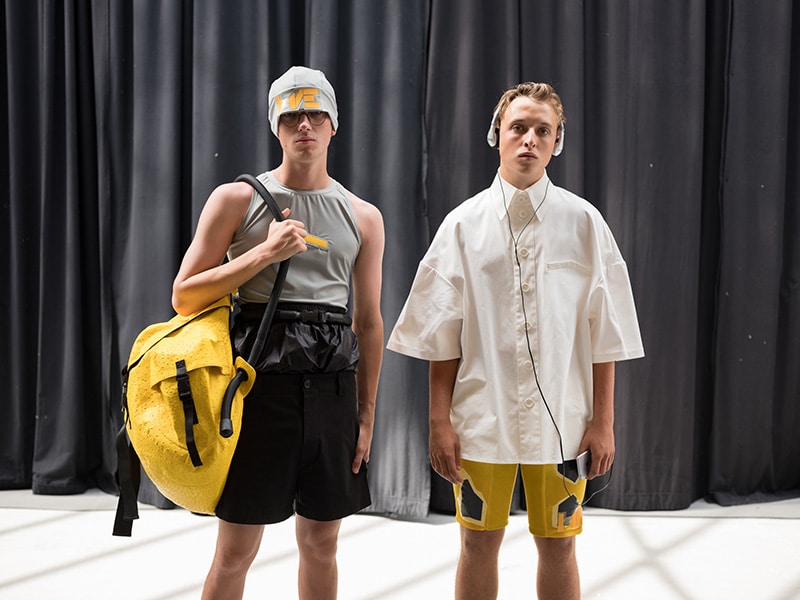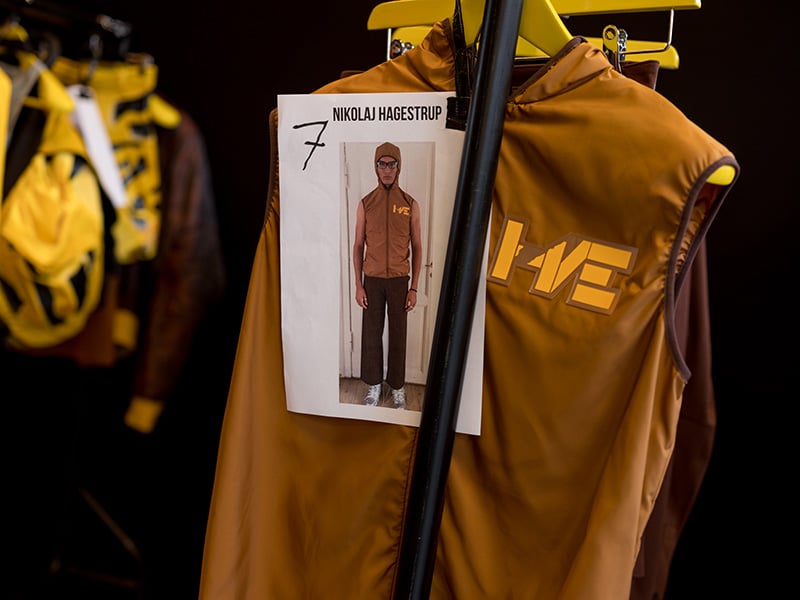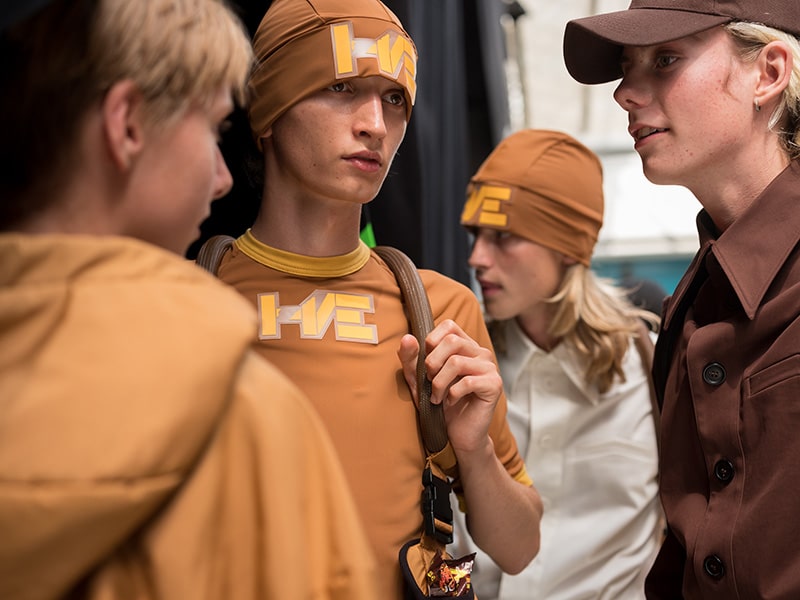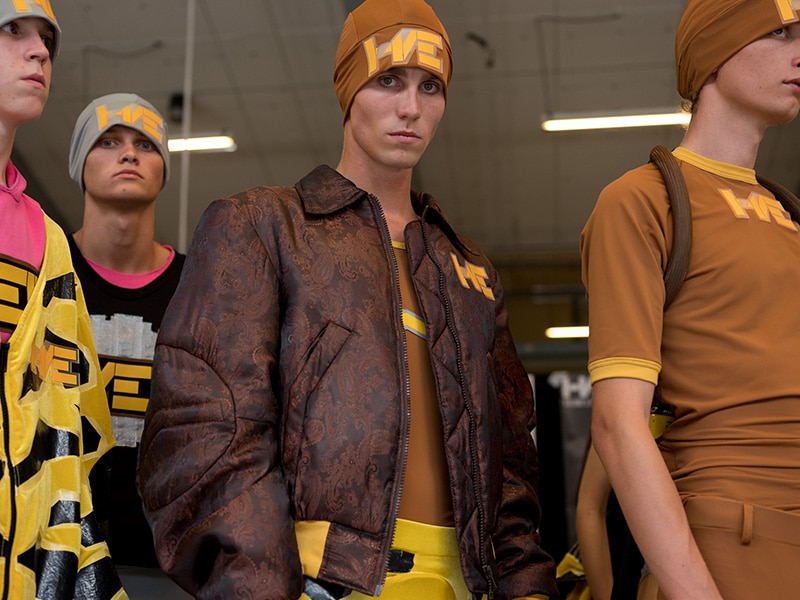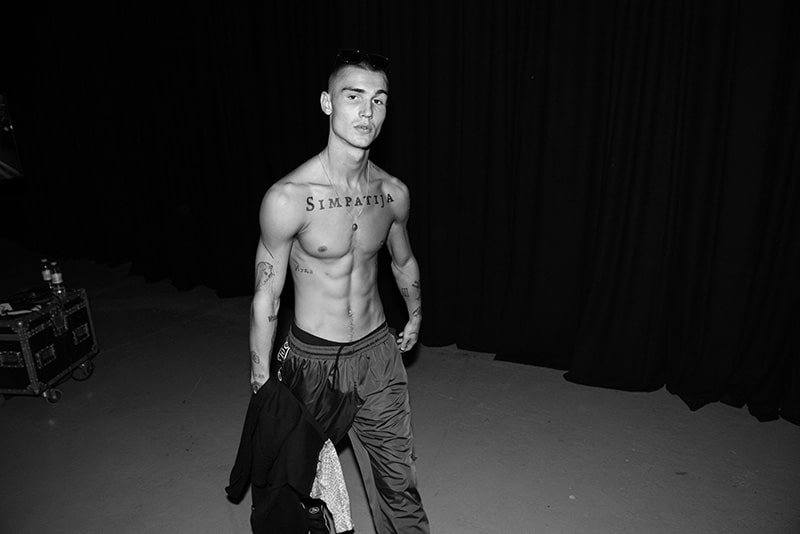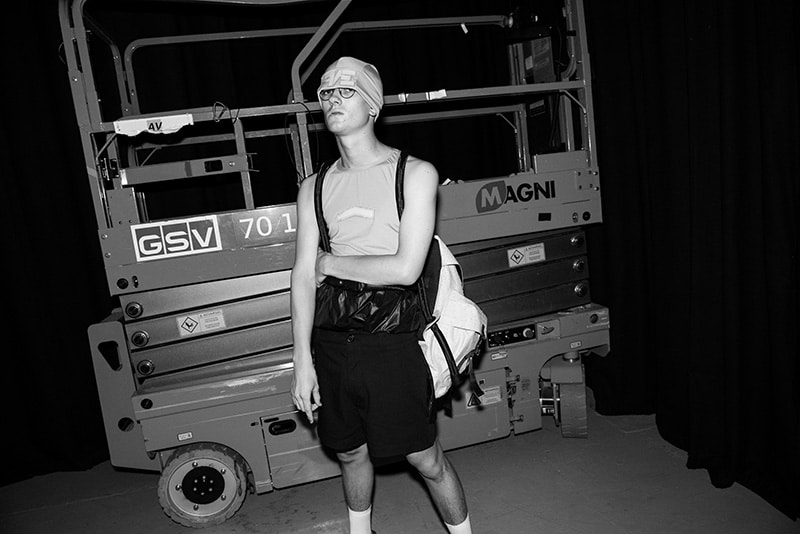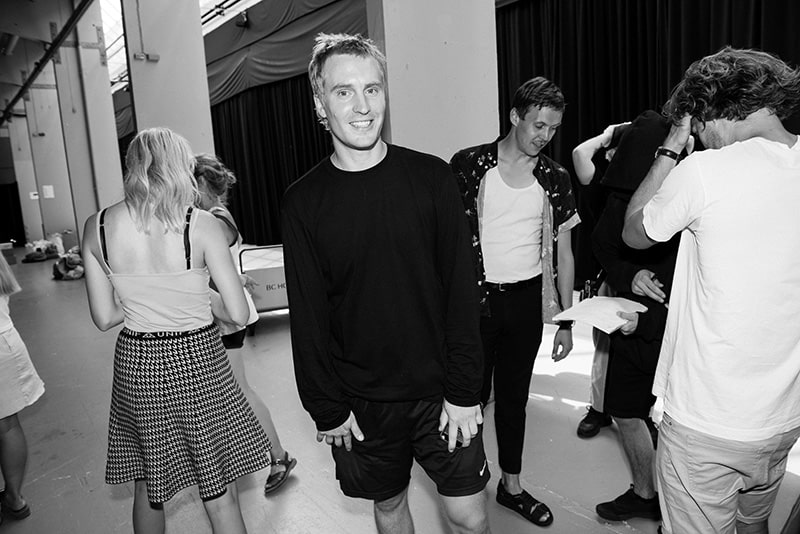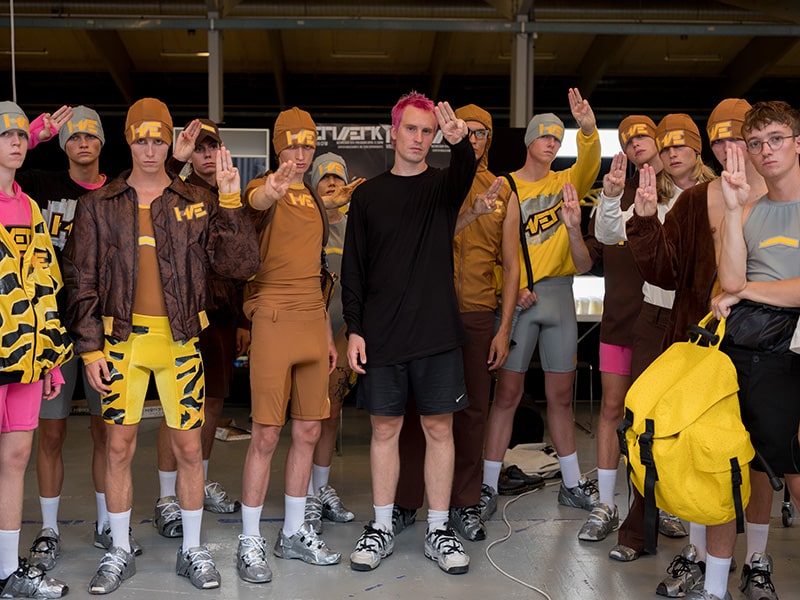 Hærværk (Danish for 'vandalism') presented their Spring/Summer 2019 collection at Copenhagen Fashion Week. The young progressive fashion plays with Nordic identity, uniforms, and youth.
It's hard to imagine lost kids in such a rich city almost spoiled city like Copenhagen. This season continues to take inspiration from Copenhagen kids growing up in the Danish welfare state, the same kids that you can find around the industrial docks. The Danish upbringing is based on freedom of speech, social equality, and creativity with the idea that they were all told that they could be whatever and whoever they wanted to be. Hærværk explored the duality of this philosophy with the counter thoughts of this comfort resulting in kids exploring all aspects of adolescence, both good and bad.
Bicycle shorts and bomber jackets, in a color scheme of brown, yellow, pink, and grey made up the collection for a 90s activewear vibe.
Photos by Marc Medina in exclusive for Fucking Young!