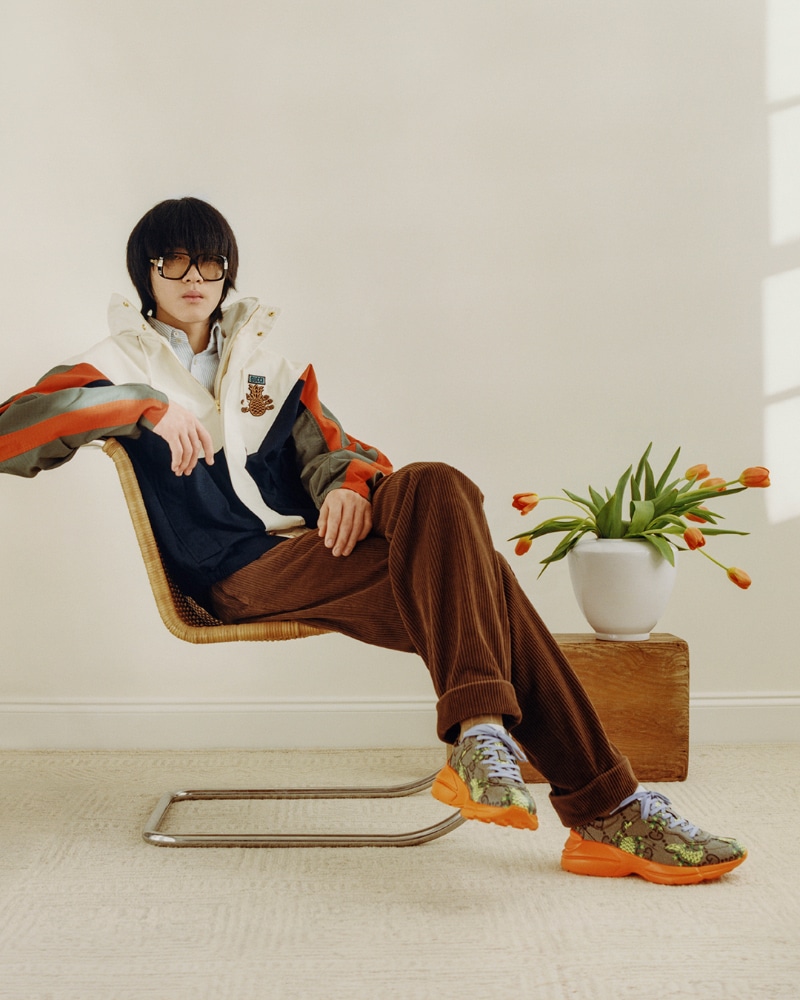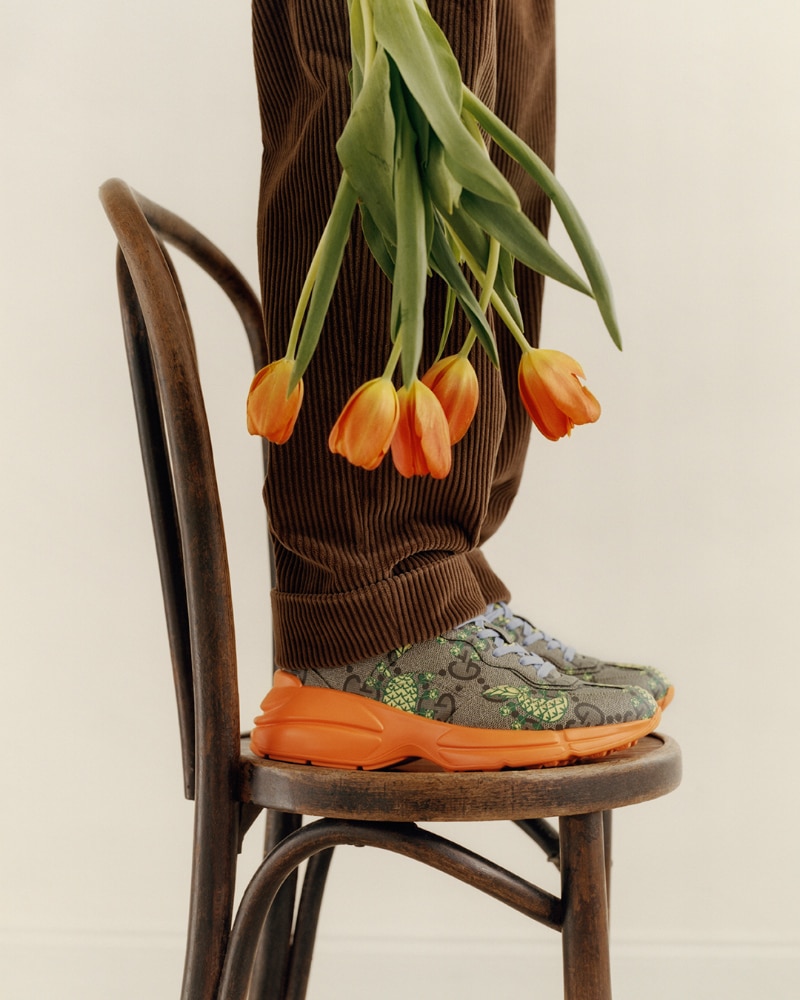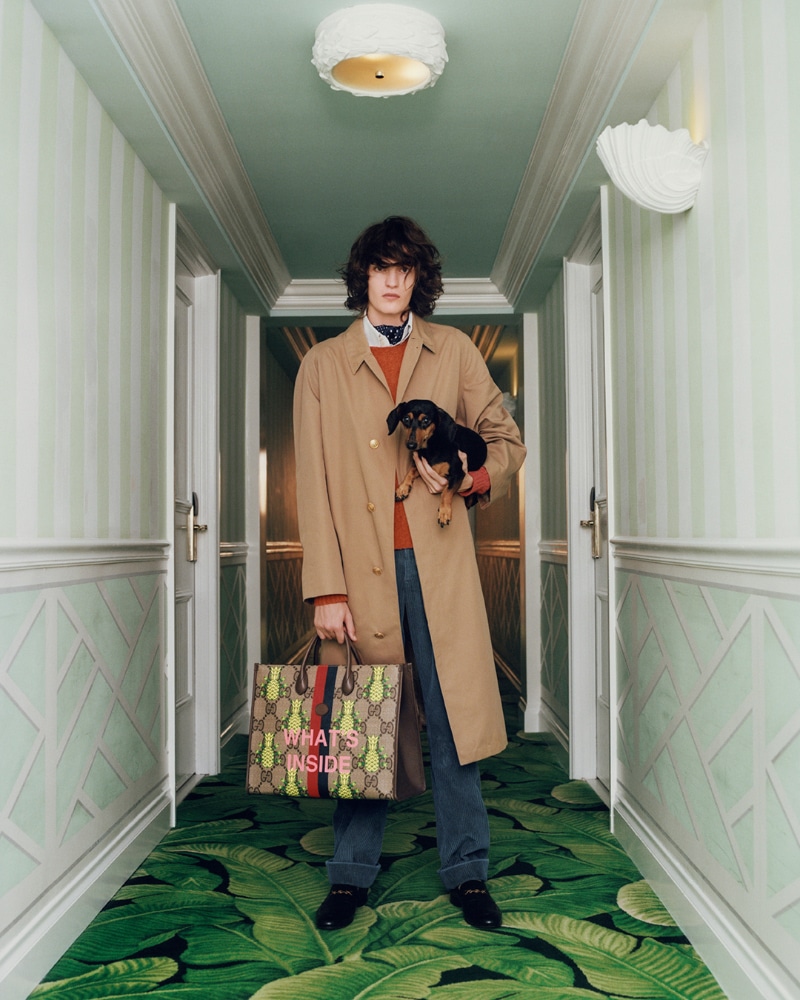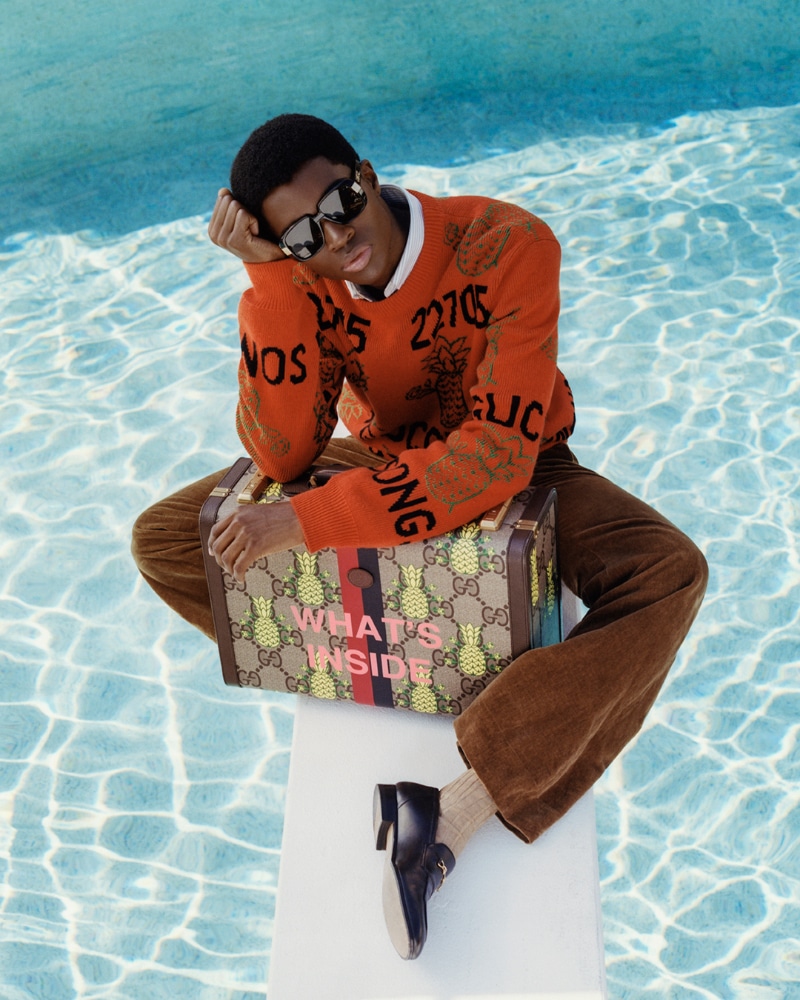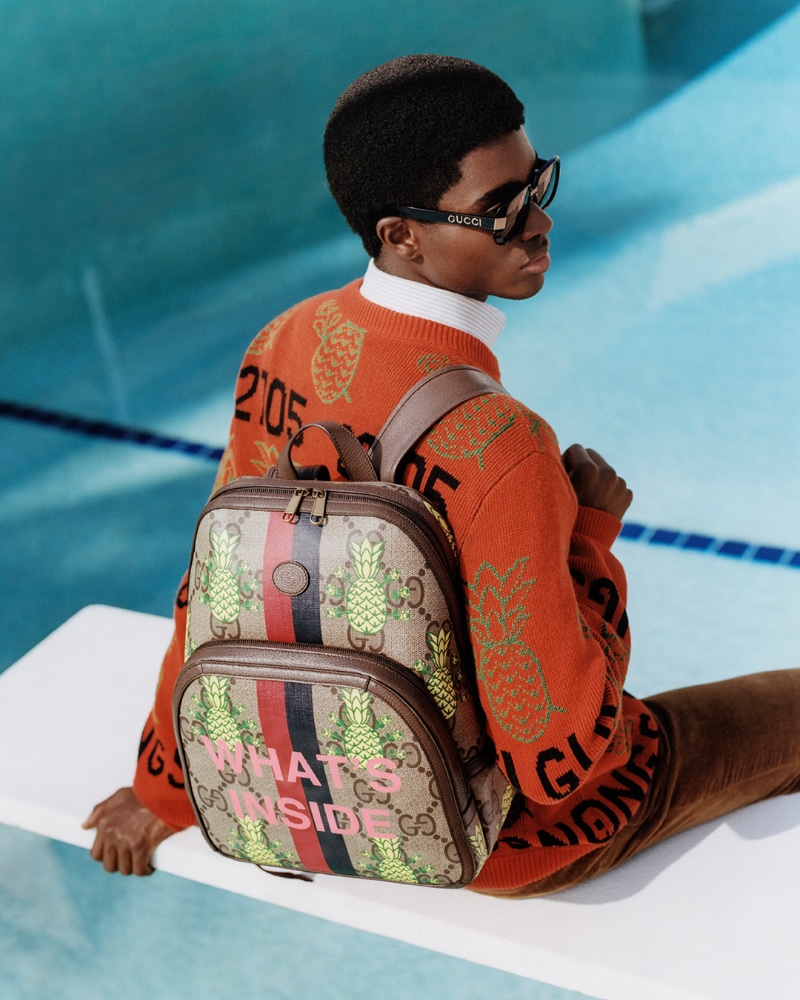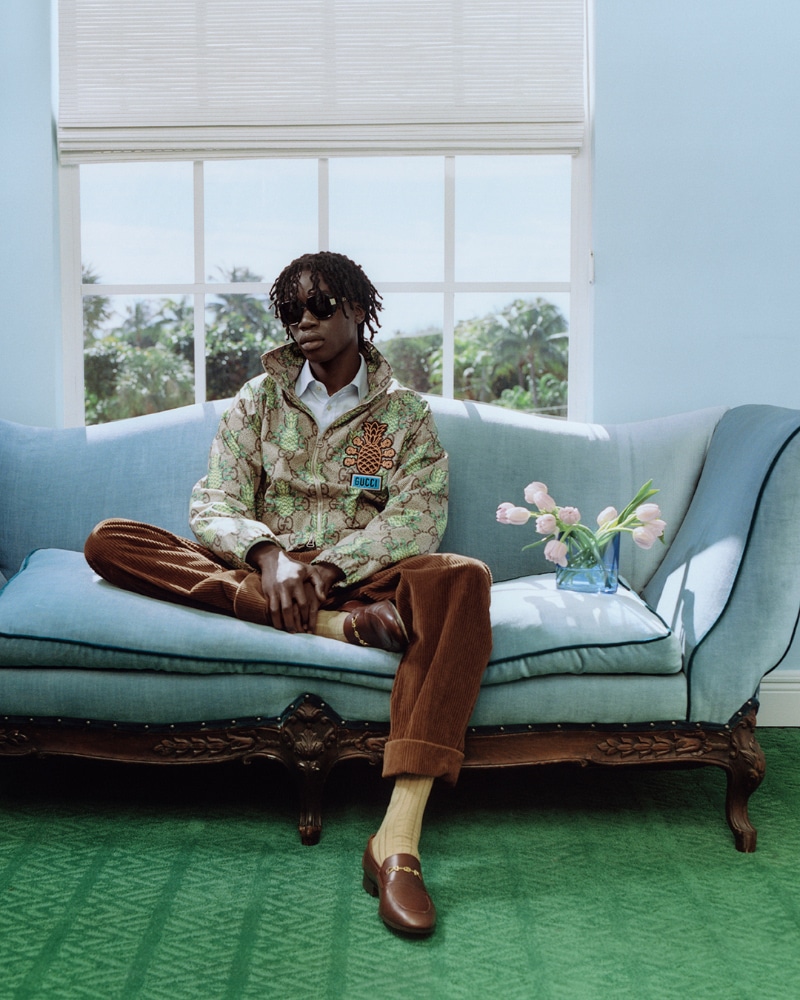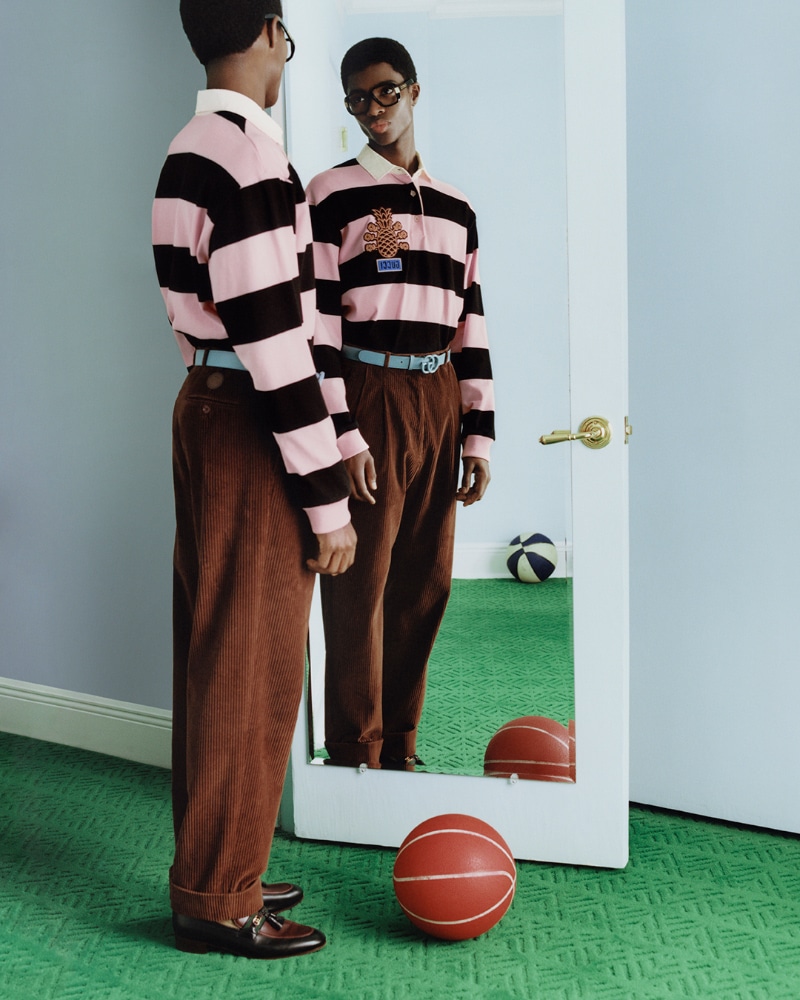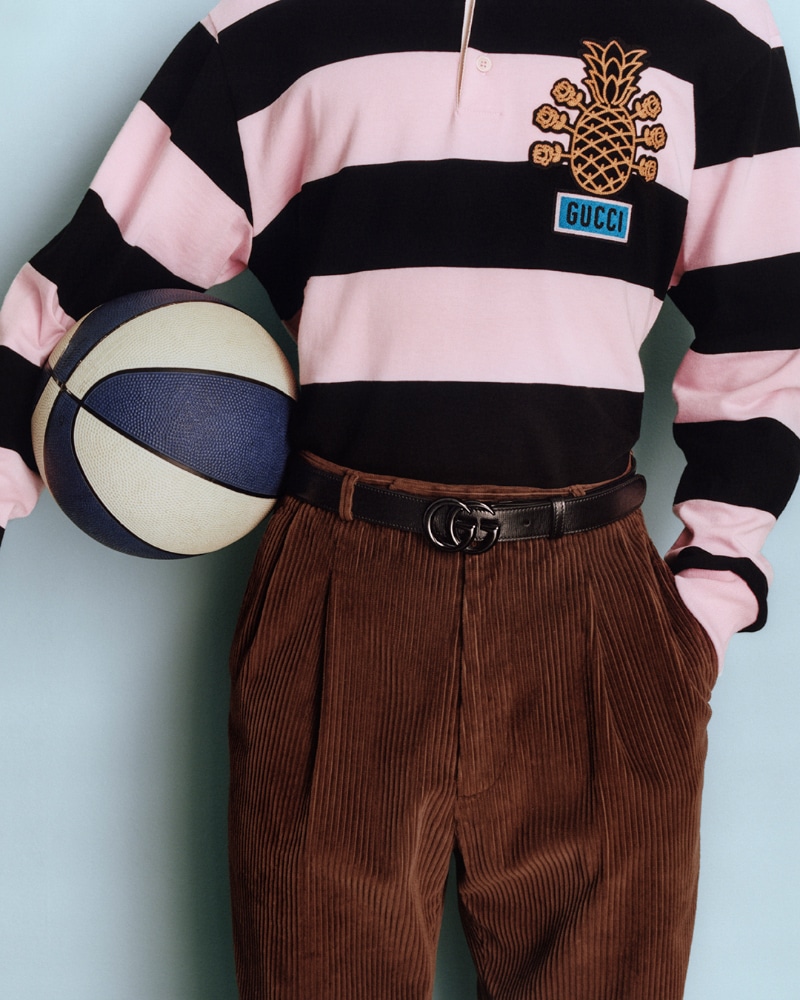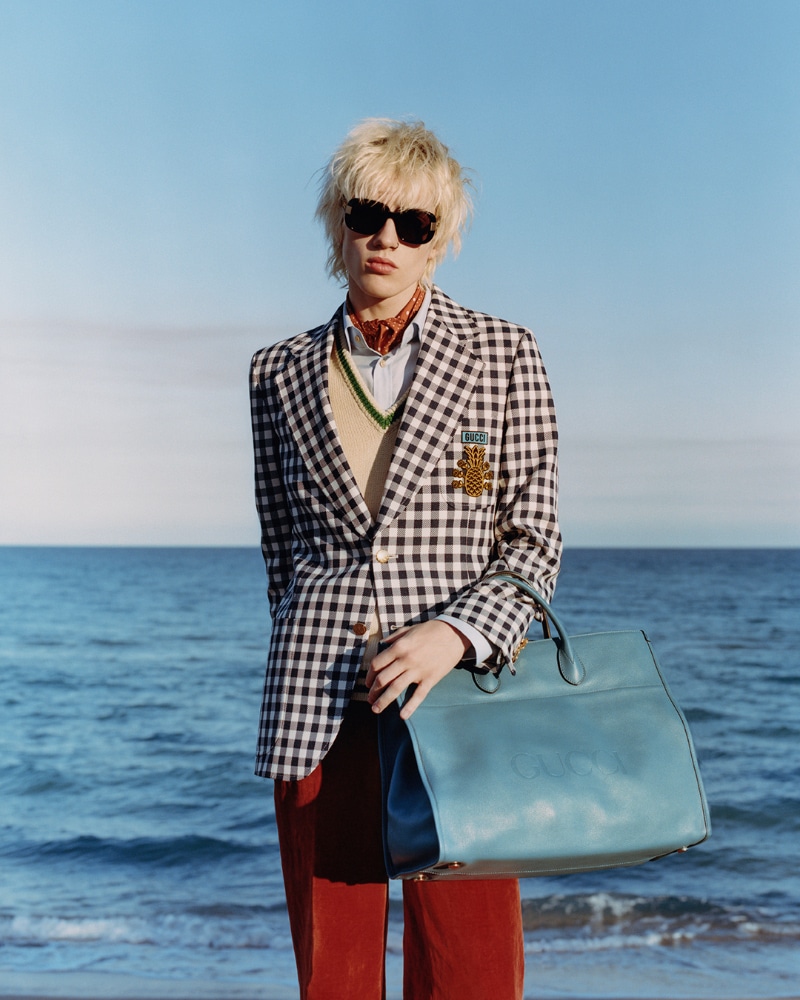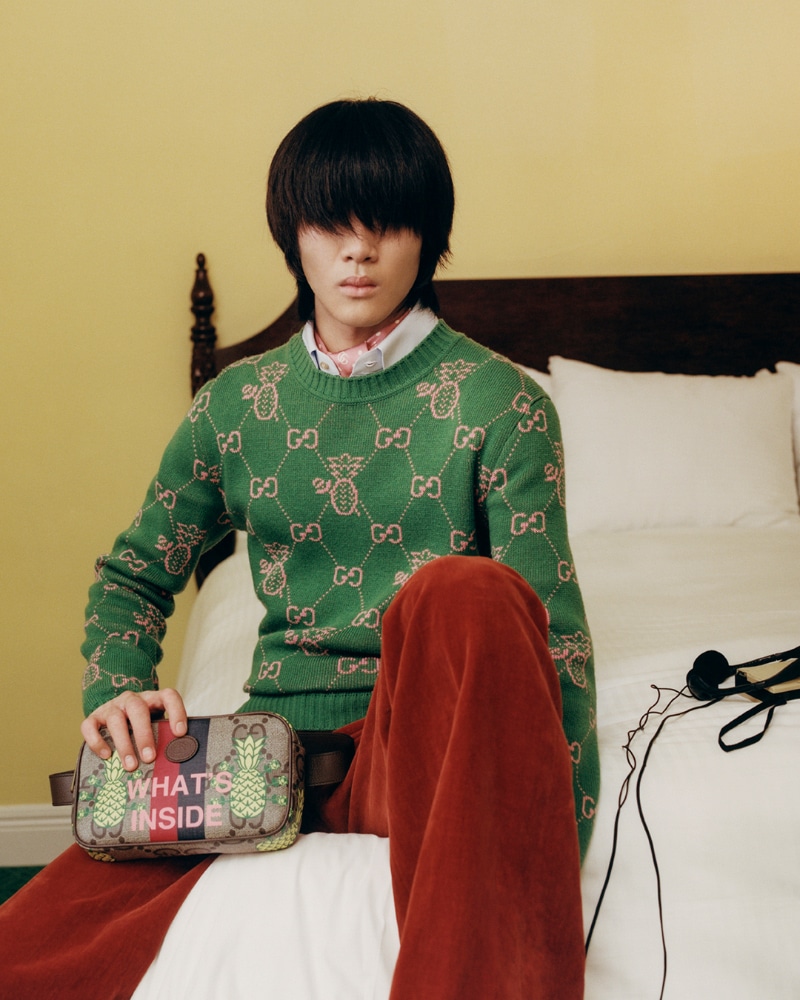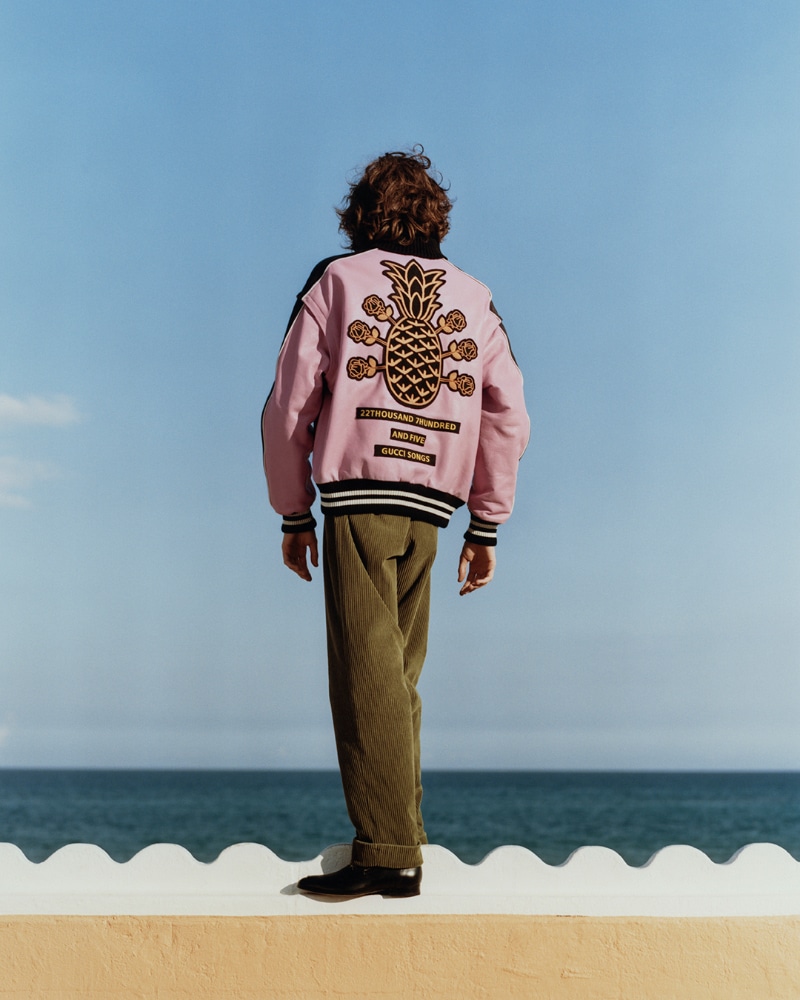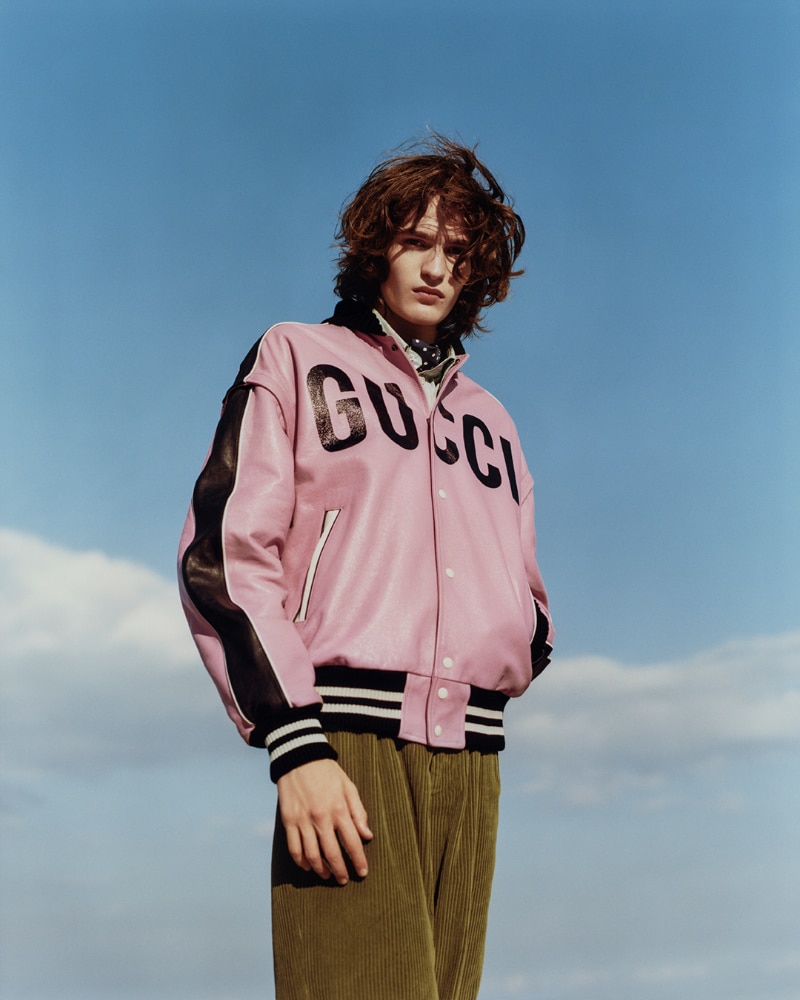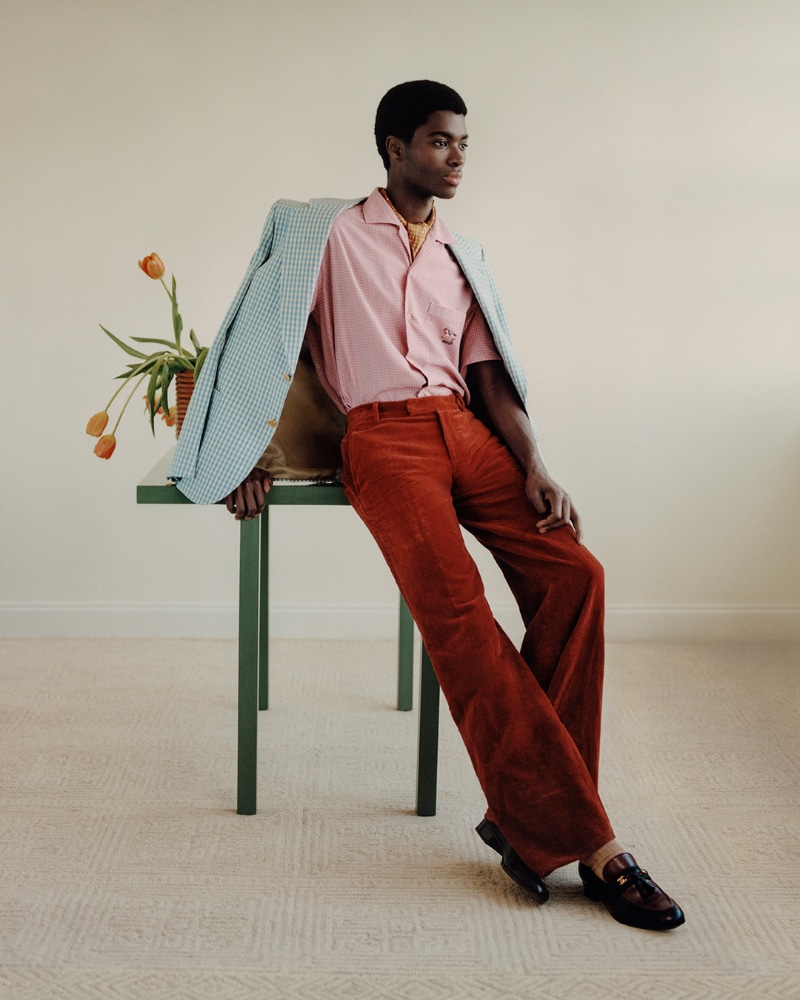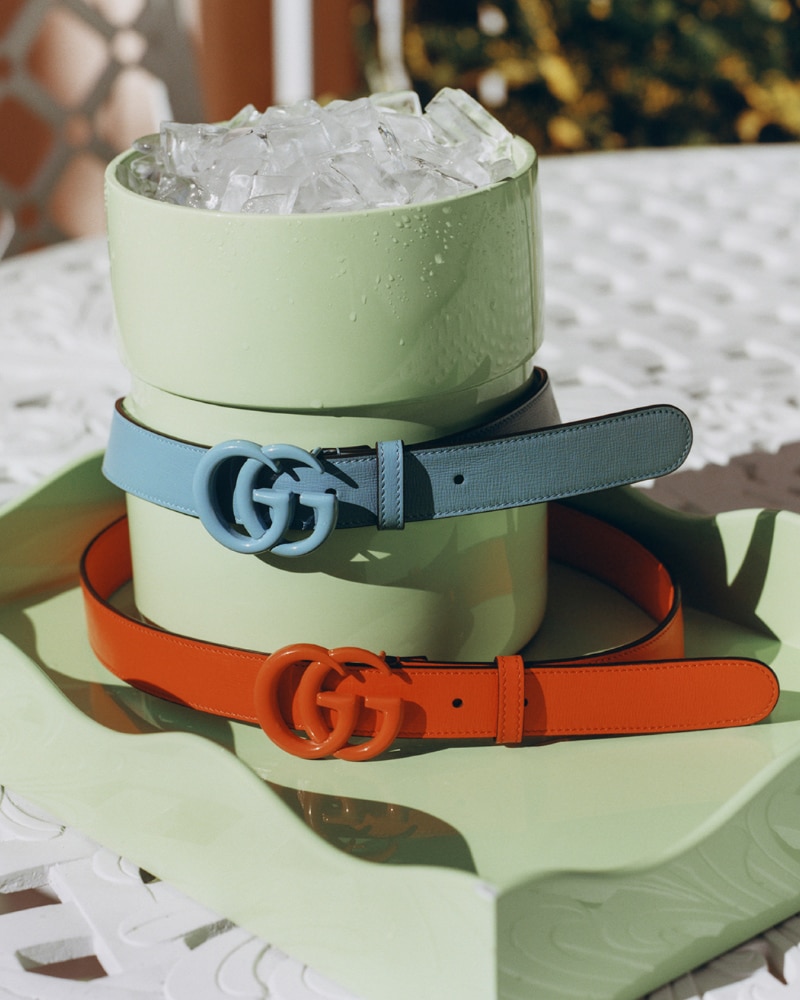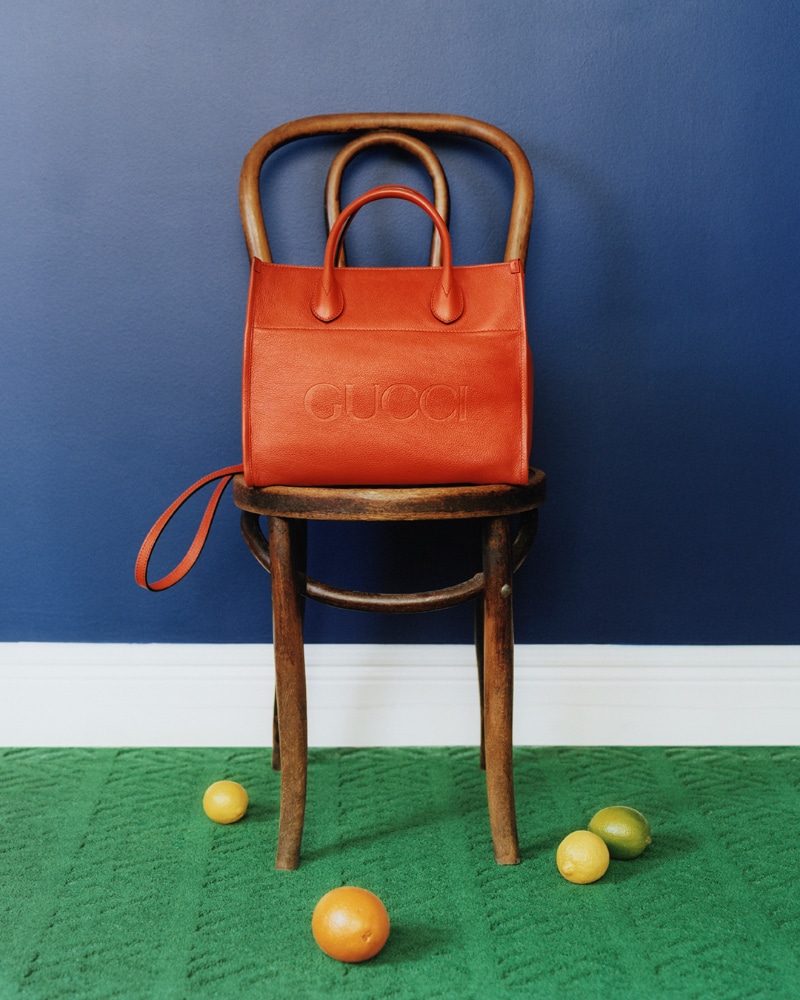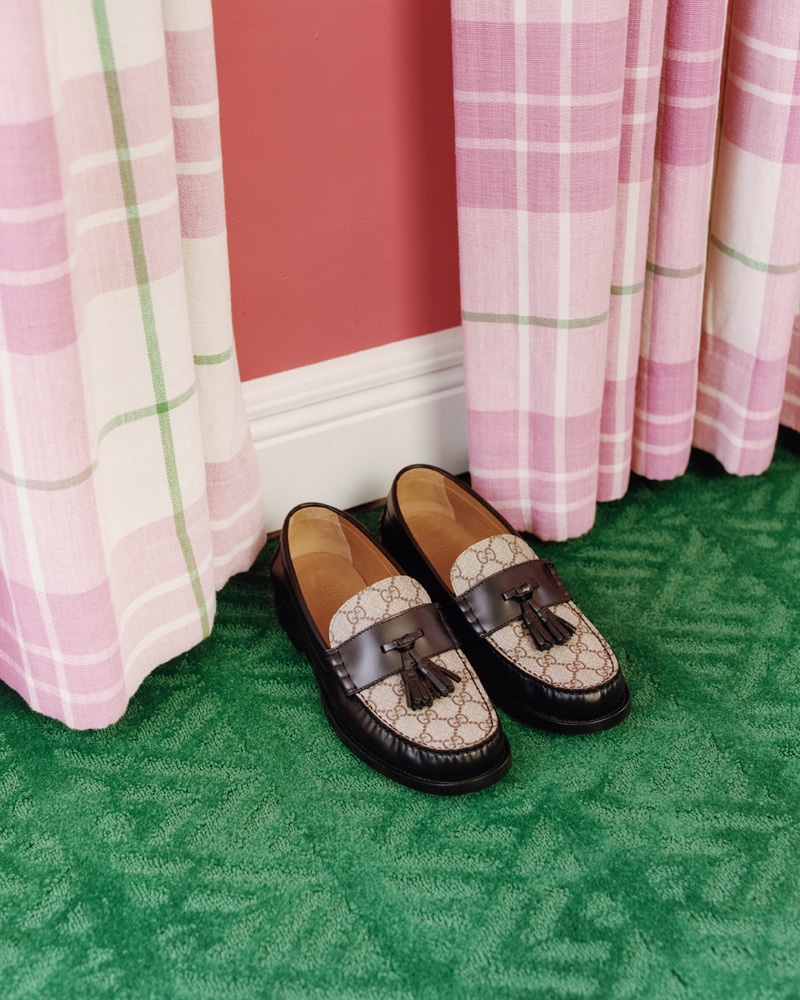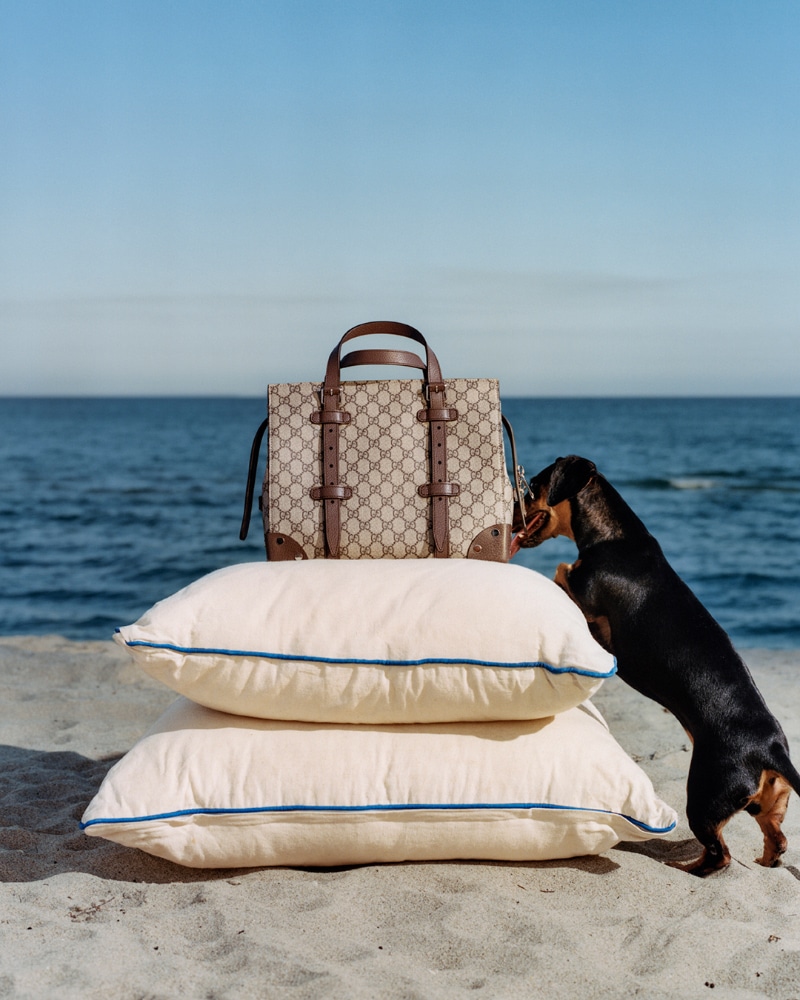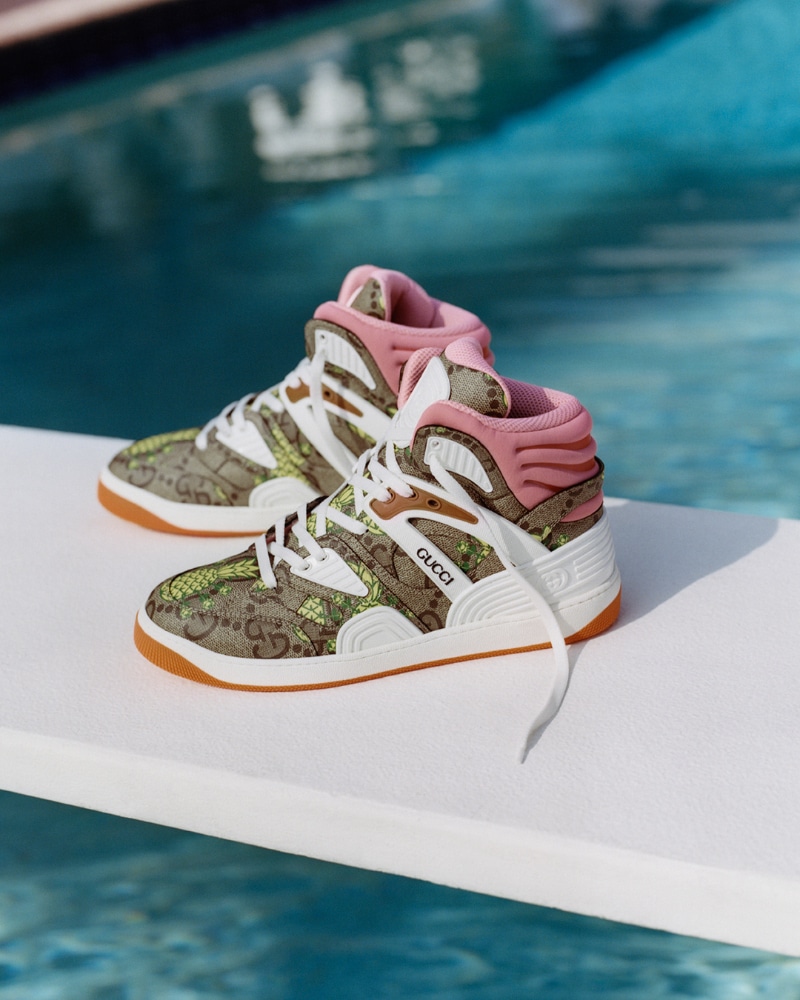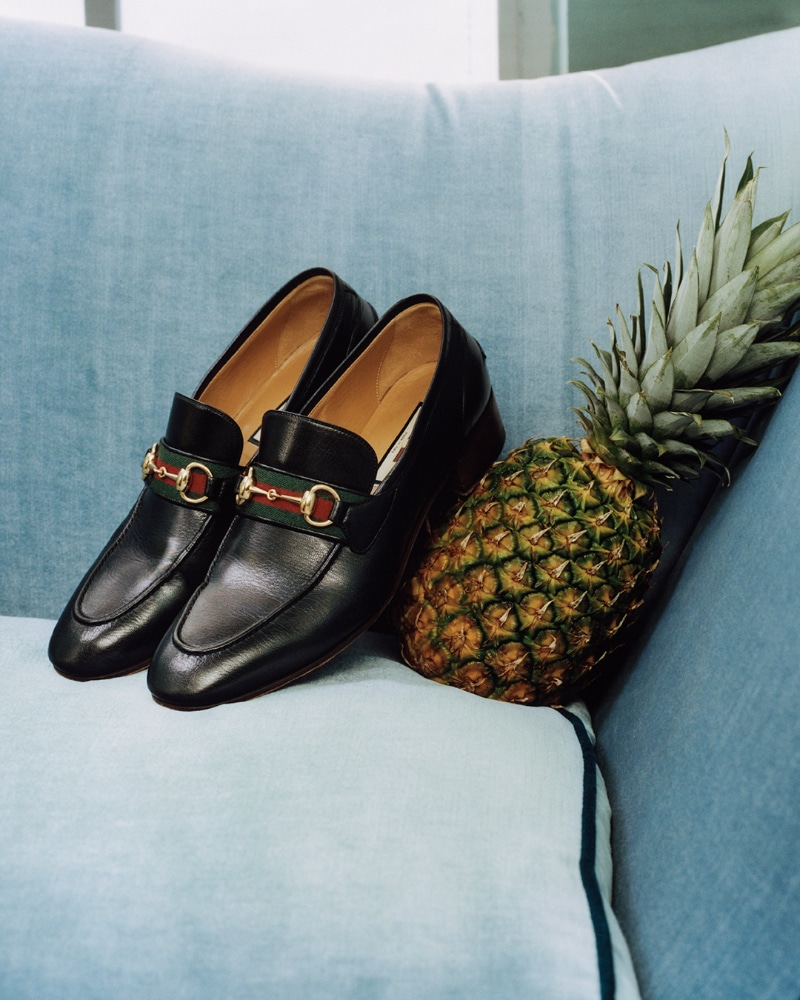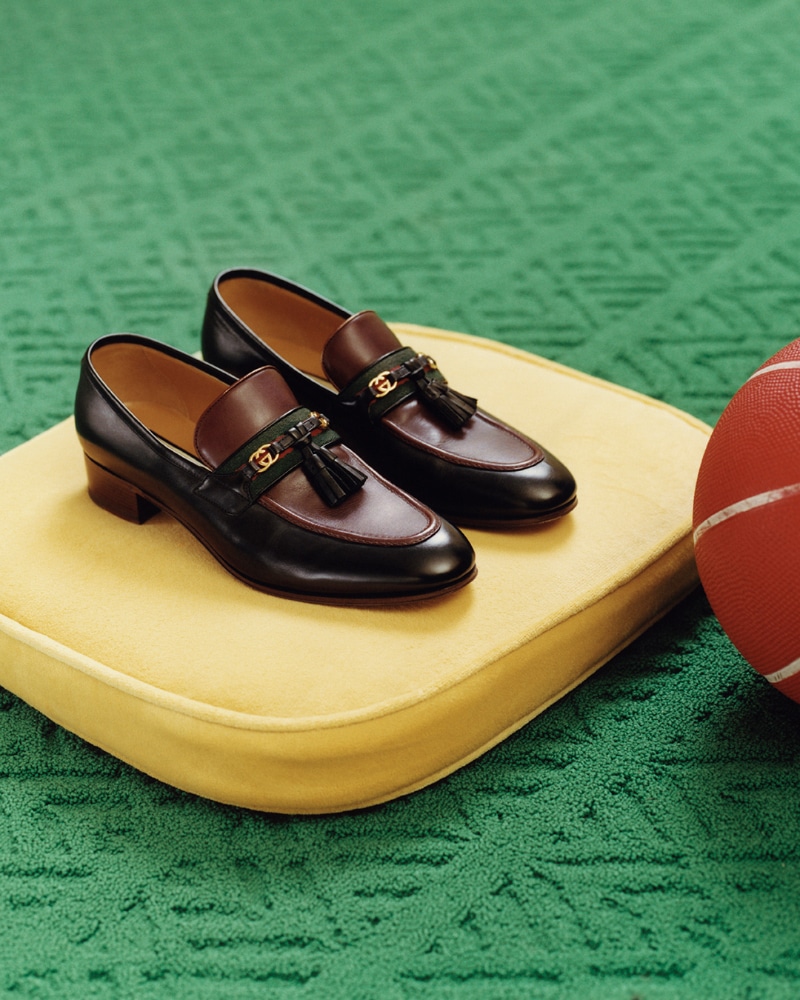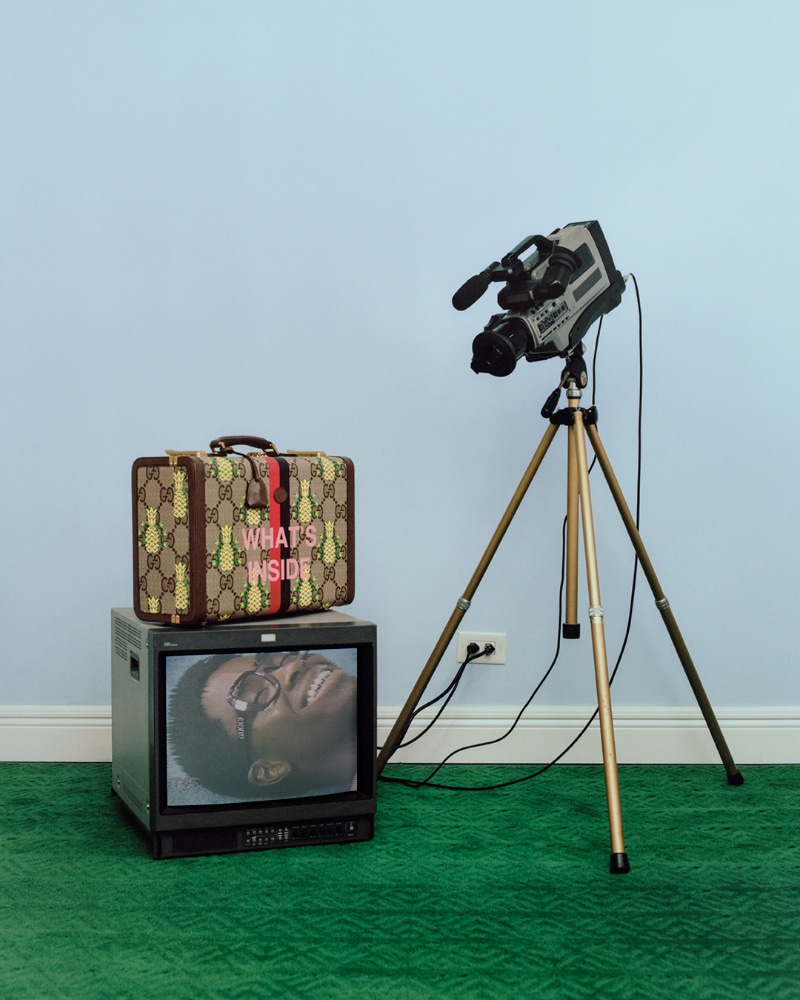 Cheerful and refined, Gucci's new decorative motif combining pineapple and roses is the defining element of a varied and colorful collection of men's ready-to-wear and accessories with a new-season scent. This distinctive design is inspired by the coats of arms associated with nobility and characteristic of historical flags.
The Gucci Pineapple collection blends varsity sports and streetwear aesthetics in a pastel color palette complemented by darker shades of blue and green to create a laid-back mood. Ready-to-wear garments – from formal wear to fleece tracksuits – are adorned with a patch bearing the digits 22,705, the number of songs whose lyrics include some reference to Gucci. Leather sneakers and accessories complete the selection and are highlighted by the Pineapple motif in a bright yellow that contrasts with the base in GG supreme canvas.
Creative Direction: Alessandro Michele
Art direction: SAS MAYBE
Cinematography and direction: Tyler Mitchell
Make-up: Maki Iryoke
Hair: Mustafa Yana
Shop Gucci HERE!