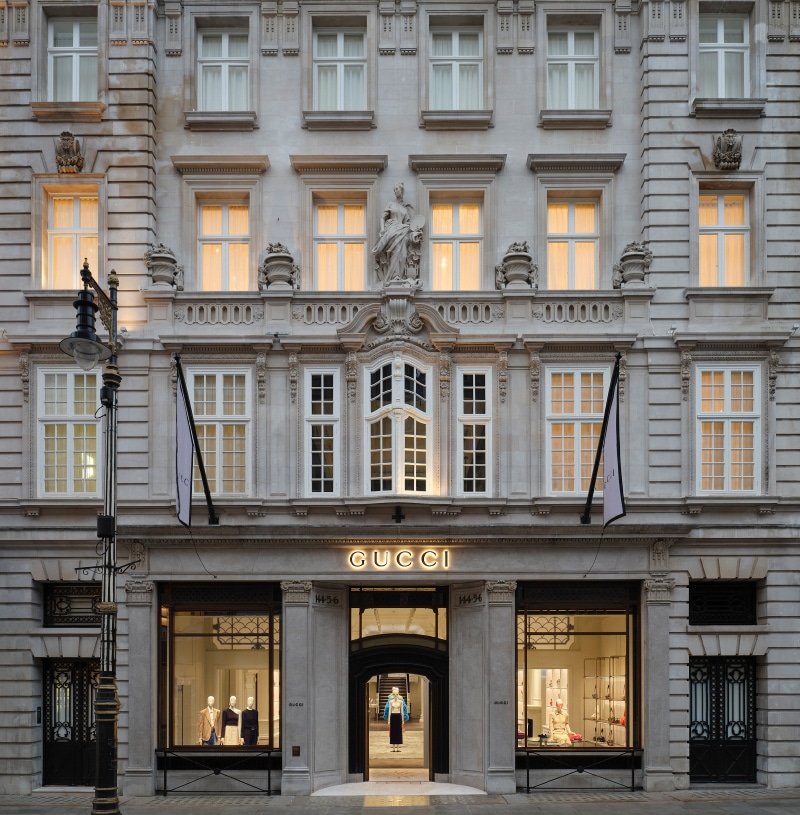 Gucci's game in the UK just got a stylish upgrade. The brand has officially opened the doors to its new boutique on New Bond Street, right in the heart of Mayfair. This spot takes over from the old Gucci haunt on Old Bond Street and brings a hefty dose of luxury to the table. With almost double the space, an impressive product lineup, Europe's first Gucci Salon, and a carefully curated collection of unique artworks, this is the place to be.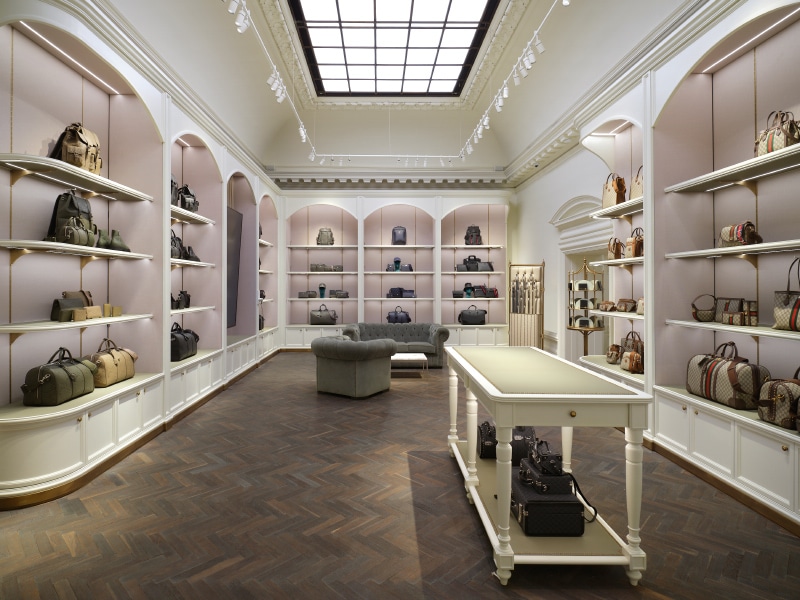 The boutique spans a generous 1,400 square meters and resides at 144-146 New Bond Street, within a Grade II historic building that once served as an art gallery back in 1913. Given the building's special architectural significance, Gucci embarked on a delicate restoration project that pays homage to its historic monument status and the exceptional craftsmanship of the brand.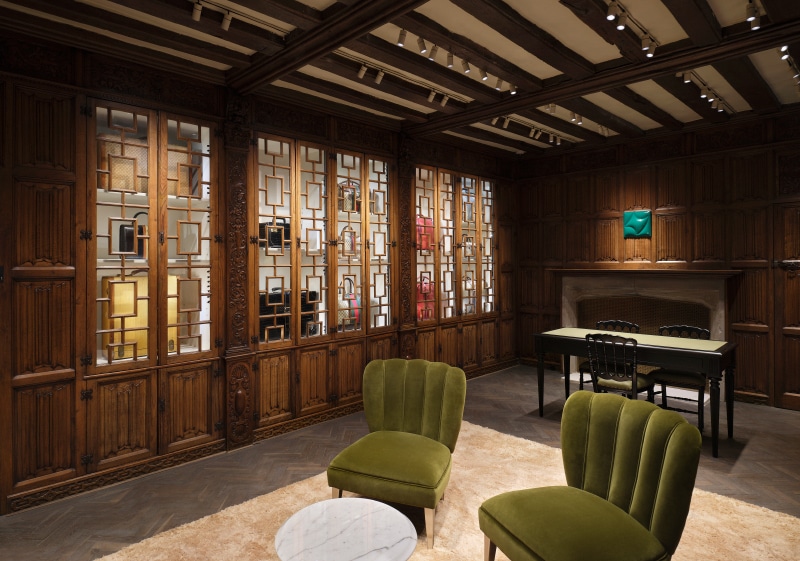 Step inside, and you'll find yourself on the warm and spacious ground floor, which was once the gallery's bright exhibition space. Now, it's transformed into a showcase for handbags, high-end jewelry, women's ready-to-wear, silks, and footwear, among other treasures. Majestic columns lend a classic grandeur, while canvas walls and dark herringbone wooden floors provide the perfect backdrop for the brand's collections. A grand curved staircase leads to the lower level, home to men's ready-to-wear, watches, and small leather goods, among other delights.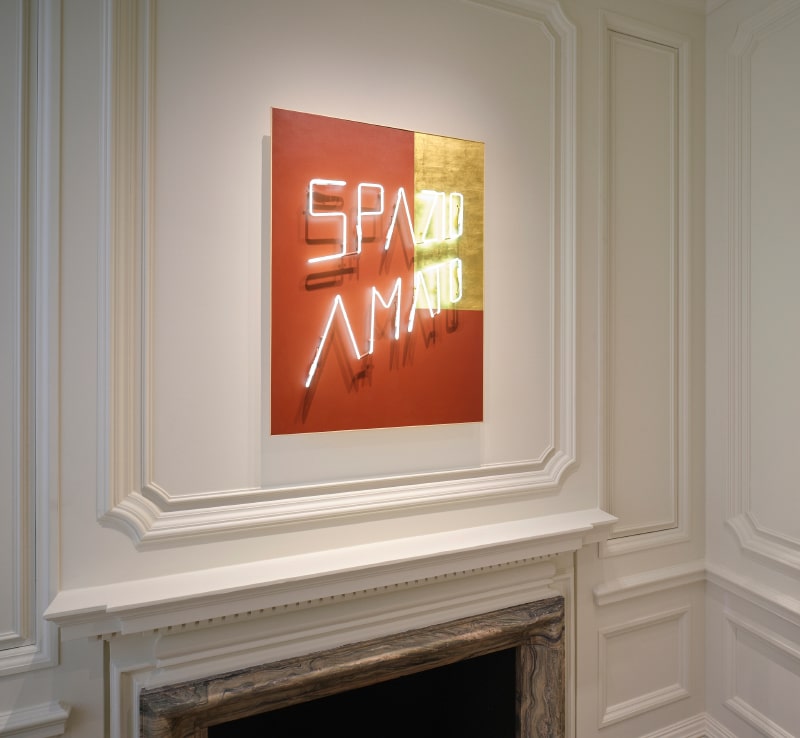 From fragrances to timepieces, every facet of the brand awaits discovery across five floors, including a mezzanine entirely devoted to the Gucci Valigeria travel collection. This mid-level area, evoking the ambiance of an elegant vintage train, connects the past and present seamlessly. Shelves showcasing the latest Valigeria offerings, including the Savoy line, named after the London hotel where Guccio Gucci once worked in his youth, feature intricately carved lion head details, with a hand-laid parquet floor completing the picture. The Tudor Room, with its carefully restored boiserie walls, provides an elegant setting where guests can explore precious items from Gucci's archives in Florence, including a curated selection of suitcases and travel bags spanning from the 1930s to the 1980s.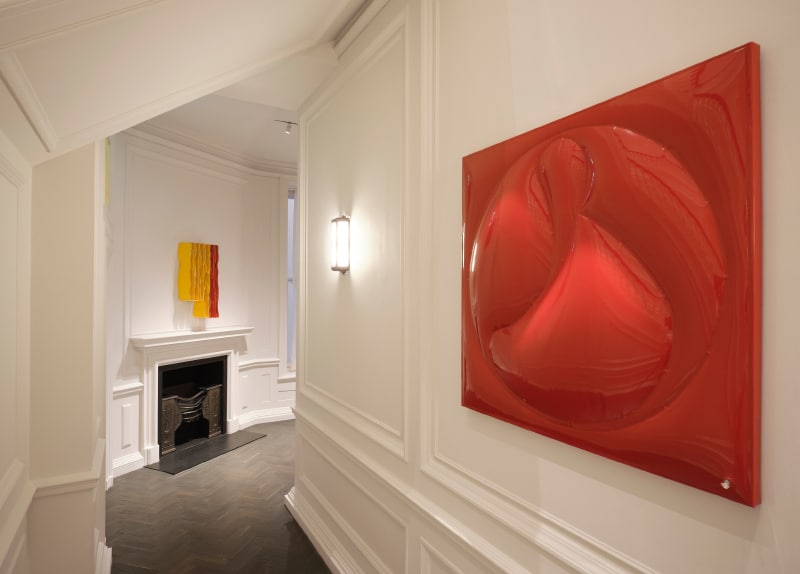 Gucci New Bond Street also shines as the home of the new Gucci Salon, the ultimate luxury destination for the brand's most exclusive clientele. Inspired by the salon's origins as an intimate and personal space, the New Bond Street Gucci Salon creates an atmosphere akin to an elegant home that adapts to each customer's specific desires.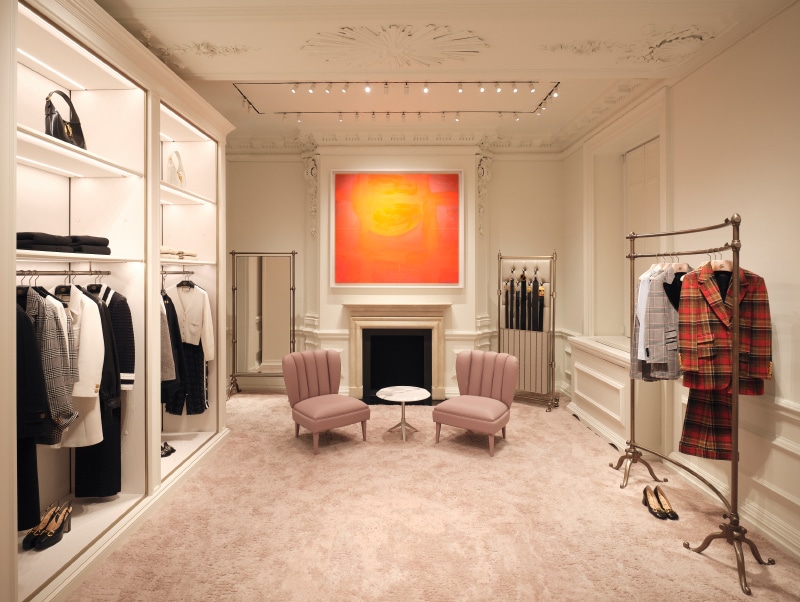 In keeping with the building's heritage as a gallery and Gucci's historical ties to the art world, the new boutique also houses an exceptional selection of artworks—a unique feature among Gucci stores worldwide. The inaugural exhibition, curated by Truls Blaasmo, focuses on Italian artists, geometry, primary colors, and the relationship between art and text. It showcases works by globally renowned artists such as Liliana Moro, Franco Mazzucchelli, Alighiero Boetti, Matilde Cassani, Jonny Niesche, Massimo Uberti, Joshua Woolford, Simon Callery, and Tim Etchells, adorning the historic rooms. This multimedia project, spanning sculpture, painting, and neon, has been designed as a visual experience for visitors, a journey that encourages interaction and engagement while fostering a dialogue between talented emerging artists and established masters. With new artworks gradually unveiled throughout the year, the Casa's new flagship store becomes a living space, a constantly evolving chapter that continues to enrich the building's history while offering glimpses into Gucci's new universe.
Shop Gucci HERE!