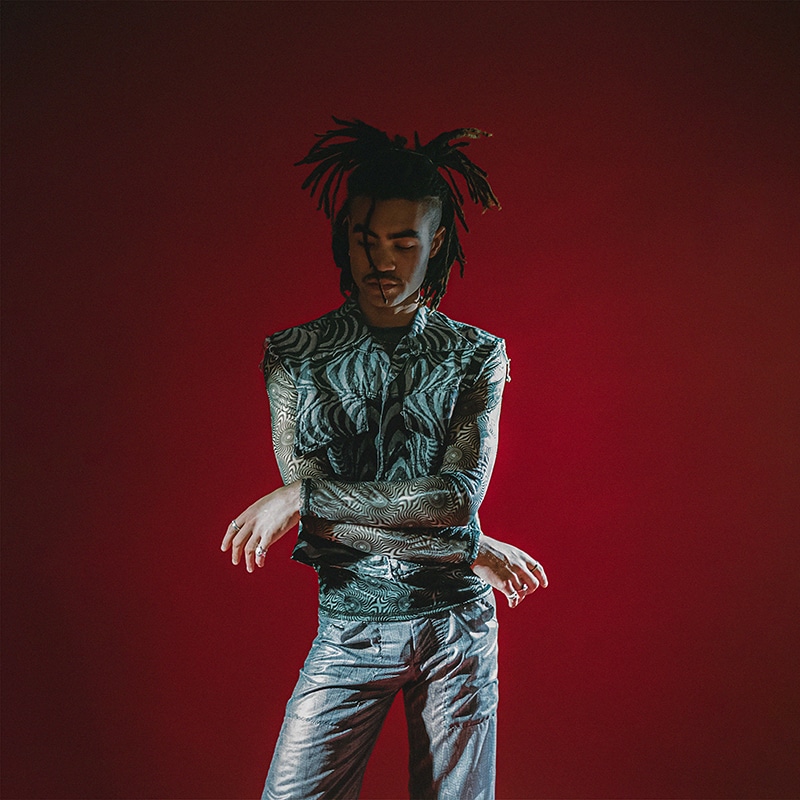 Can any artist today create unique and original music within the pop field? Yes, Aidan does it very well, exploring themes of alienation, young love, depression, and drug experimentation. His debut EP And it was all for love is out this week and on it, Aidan fraternizes with his demons showing his vulnerability by jumping into new unknown territories in the hope of finding himself.
The construction of the songs, as you play through the EP, shines through the way they are structured; you can tell the production has been done with attention to detail. This is one of the best EP's of the year, the lyricism with which Aidan conveys his stories and experiences takes us through a journey in which we get to know him better.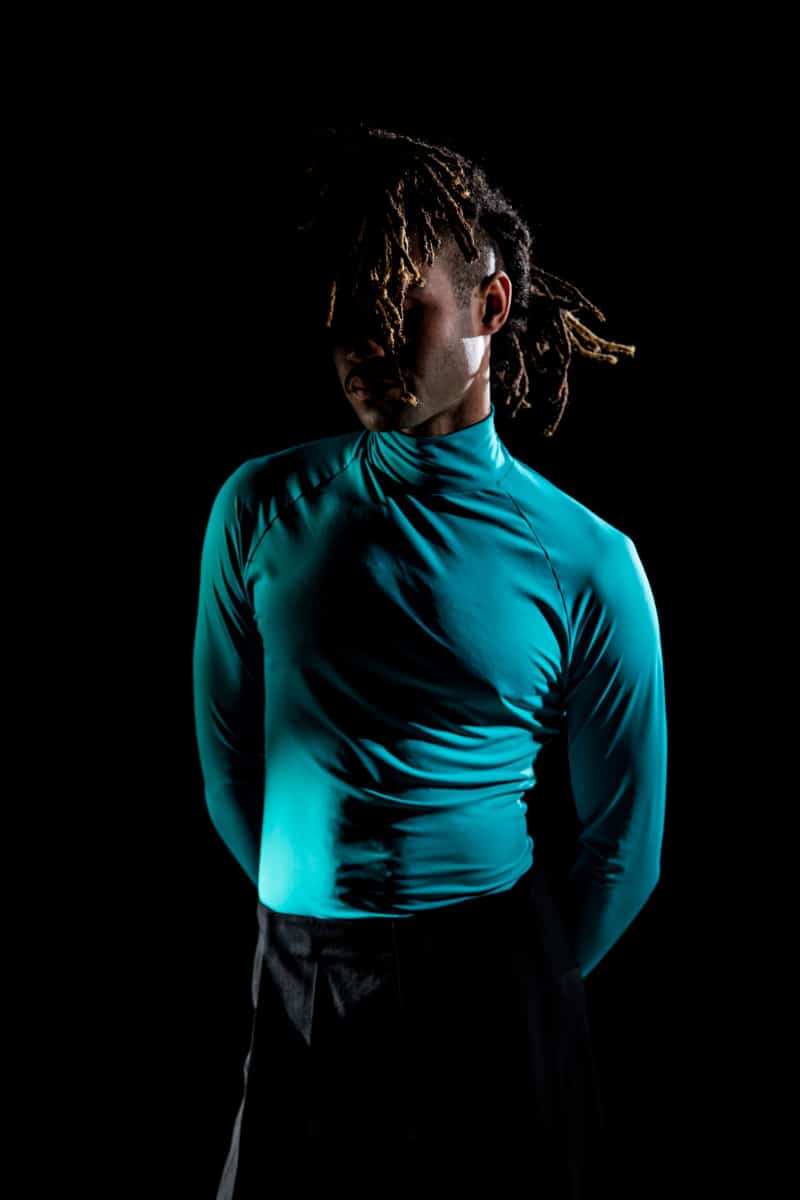 From the opener Label My Love, which builds in emotion as it plays, to the closing track Yellow's End which is a heartfelt song signifying Aidan's growth and in his current state at 24 he is able to reflect on his mistakes, miseries, and misunderstandings during those vital years, concluding that he did it all for love. In between three incredible pop songs; the stunning and lead single By Myself, the addictive We Hug, We Sway, and the majestic and honest I Don't Ever Want A Friend Like You, which the singer has been unraveling over the last few months. Three great pop tracks demonstrate his impressive ability and warmth in his music, influenced by his student-rave lifestyle and the dreamy music of Frank Ocean, Joni Mitchell, and Jeff Buckley.
Raised in South West London and studying philosophy at Leeds University, Aidan started to teach himself how to produce and play instruments at school, but in the era of the Soundcloud rapper, he started exploring lyricism through rap. Aidan has been the name around town recently for collaborating with Mad Decent producer of the moment Jam City known for his collaborative efforts with Olivia Rodrigo, Kelela and Troye Sivan. Aidan is one of the featured artists on Jam City's 10-track LP Jam City Presents: EFM, lending his distinctive, arresting vocals to 5 tracks; Be Mine, Reface, Time Square, Do It, and including lead single Touch Me alongside Clara La San.
An avid supporter of art that pushes boundaries, Aidan grew up in a diverse household to an Irish mother and Nigerian father and turned to the values and culture inherited through his parents to help guide his artistic expression. Although at his core alternative R&B is his genre of comfort, a consequence of his mixed heritage is Aidan's varied palette when it comes to the music he enjoys in his downtime "I can go from listening to Black Sabbath to Aphex Twin and then to Willy Nelson!"
"This EP represents the birth of my sound. When I first started working with producers and songwriters, it took some getting used to it. Especially being in a room with strangers and then immediately having to move your mind to that vulnerable place in order to create something honest. I was so used to just sitting in my room, making beats and singing into those wired Apple earphones. As the years progressed, I began to really come into my own", explains the singer.
It's time to enjoy his music, perfect for the summer and its melancholy, as we prepare to see him debuting live for the first time at The Social in London on September 16th. We found some time to talk to him about his debut EP and future plans.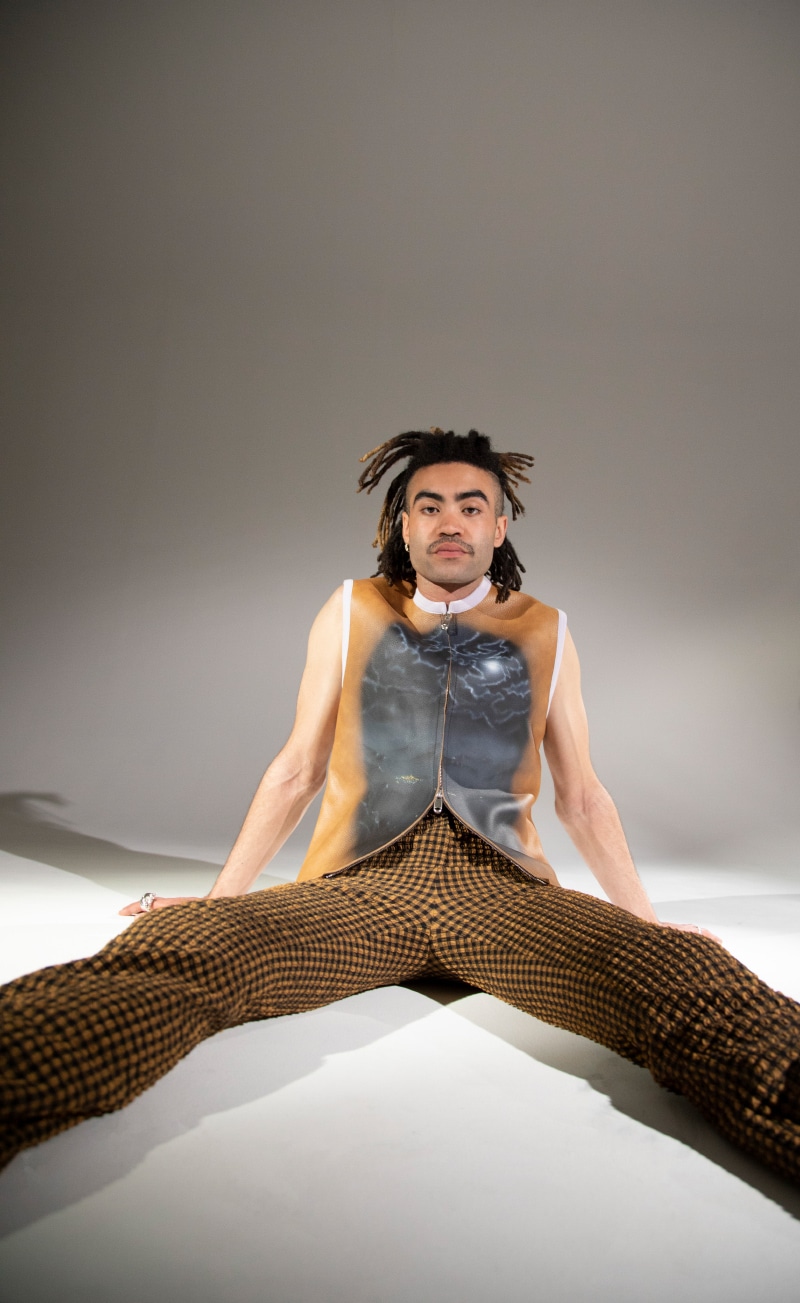 Hello Aidan! It's a pleasure to finally talk to you. Your debut EP is out this week. A lot of effort and good taste has been put into it, among many other important things. Looking back to the day you decided to start shaping this work, how do you feel now?
Pleasure is mine! I remember back in 2018, when I was barely 19 trying to understand how I could get into this crazy world of music. I was starting my Philosophy degree at The University of Leeds and, as much as I wanted to experience student life, it was obvious that my mind was somewhere else. Eventually when, by luck, my now manager, Daniel, connected with me, this kickstarted my journey to where I am now. One of the songs on my EP, "Label My love" which I wrote back in 2018 with an amazing songwriter, Glen Roberts, was the first time I really felt like I had captured my sonic essence in a song. I didn't know what that "essence" was exactly, but, like everything, if it feels right, that's good enough for me.
A lot of people will wonder why it's taken 5 years from that point, to where I am now. I feel like there are some artists that can release music from the get-go. But for me, there were so many different sides to my music and my taste that it would just confuse people if I started releasing music that I was making at 18/19. So, at this current moment in time, I feel blessed to be doing what I love every single day. I'm so happy that the journey starts with these songs, but they are the first few brush strokes on my musical canvas.
Apparently, it was Louis Culture who encouraged you to embrace yourself as a singer and start this project.
This was back in my SoundCloud days! I must've been 15/16. I was making hip-hop beats that I would sing/rap over in an American accent. Really hope no one ever hears them! I was also, unintentionally, carving the sound that I've adopted over the years. Hidden in those kinds of cringe songs, was a singer. Maybe I didn't feel like singing was cool or something, but Louis obviously saw something in my voice and decided to reach out. Which I'm still thankful for, even though we've never met, and he probably won't remember, but for the 15/16-year-old me that made a big influence on my artistry.
I love that lyrically the EP works towards this idea of relationships as they are today. You deal with subjects such as labeling as part of communication, friendship put first, self-love, and determination ("I won't meet you halfway") but the approach is a bit different to what we normally listen to in standard pop songs; these are more specific. Projection of relationships as teams, which sometimes break down and it hurts. By Myself is a very powerful song. It takes courage to write and sing "There's nothing I fear more than being… alone" because in a way it says more about you than the subject you're talking about. How would you say love or romantic relationships have influenced you in your writing?
Relationships, in all respects, are hard things to maintain, balance, and sometimes salvage. All 5 songs on the EP were written in the span of 4 years from ages 19-23. Those years are pretty interesting years for a lot of people. Whether it's when you first experience love, heartbreak, depression, or loneliness. I feel like this is the experience of being in your early 20s, it's a confusing time even when you take away everything that this world brings us currently!
I feel like, at the centre of all of this, is the word "Love". Most actions are guided by a love for something or a lack of love. I've experienced all sides of love in a very short period, and I feel like each song reflects that emotional overload.
The visuals for the EP are impressive. I found that there is a dark background to all of them, a kind of dreaminess beyond time and space, like a physical recreation of the place where you think (inwardly). Was that intentional? Would you say that the three videos we've already seen are connected?
The dreamy, surreal aspect of the videos was definitely intentional, especially with the "By Myself" & "I Don't Ever Want A Friend Like You" videos. Stylistically, the colors that were chosen for each video were intentional as well. I have synaesthesia, so linking sound & color is something I do on a daily basis, and it guides a lot of my creative decisions. I feel like each video is in its own separate world, however, there are directorial similarities running through all the videos.
You are a big fan of Basquiat, how has his work inspired you visually?
I am! I'm still trying to work out how I can reference his work or capture his spirit in my music. I think, rather loosely, the use of silhouettes in the videos references his work.
It's very interesting to know that you studied philosophy. How has that affected your understanding of pop music? I wonder how much of an influence it has had on writing lyrics or conceptualizing a particular idea.
I have a somewhat nihilistic approach to songwriting nowadays. By this I mean, I care more about the feeling of a song rather than the meaning behind it. A lot of my favorite songs don't really have much lyrical significance but the way it makes you feel speaks volumes. I also believe that there is no right way to structure, write or make music. If it's purely about capturing an emotion, there are multiple ways of doing that.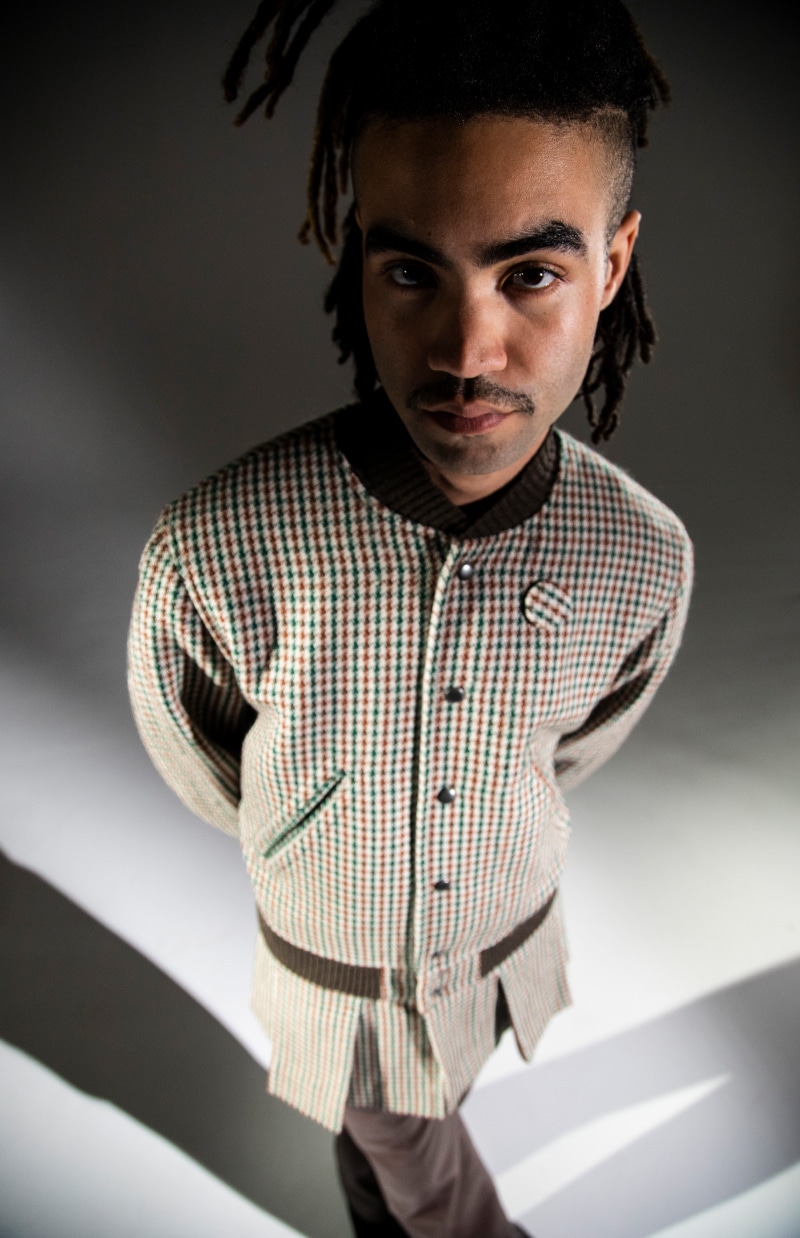 The new single I Don't Ever Want A Friend Like You is one of the best songs on the EP. You've said about it that "both the song and the video are an alternative way of showing the power of femininity as well as the vulnerability of men". Do you think the two are connected when it comes to the balance of power in a relationship? Where did the idea for this song come from?
I think they are connected. It's that Ying & Yang dynamic between a man who understands how to let his emotions float on the surface, and a woman who is powerful yet graceful. I think Ben Cole, who directed the video, really captured this dynamic. The idea for the song came from multiple sources/muses. I do that for a lot of my songs. Specifically, it's referencing a situation that my friend had with someone and a situation for me personally where I had trouble adapting to changes in the dynamics of a relationship that went from "friend" to "lover".
We are also lucky to enjoy another project you are involved in. You sing on a great number of songs on Jam City presents EFM, the new Jam City album, Touch Me being one of the best singles of the year. How was the experience of working with a producer who shows a different side of your music?
I don't think there is much of a difference. Jack and I have made music for some years now and you may well be seeing some of the stuff I've done with him for my own project in the near future! He's an amazing producer with incredible taste. We just have fun making music. I think that's the way every session should be, whether it's by yourself or in collaboration. It's got to be fun. I think moving past this debut EP, making music that uplifts people and makes them tap into old memories, thoughts, feelings, etc. is something I always want to strive to achieve.
What are the main musical references that have inspired you while recording the EP?
I was listening to a lot of Aphex Twin, Joni Mitchell, and Frank Ocean around 2018/19. I'm constantly listening to music. Specifically, pre-2000.
I have two other important questions. We can't wait to see you perform live, do you have plans for any live shows soon?
I do! I'm performing at The Social in London on the 6th of September, tickets are available now and it'll be a free gig where I'll play songs off the EP and will debut some new stuff as well which I'm super excited to show people. My live shows have been something I've thought about for so many years now and have specifically directed to music towards. So hopefully I'll see you there!
Is there a debut album in the pipeline?
I always think about collections of songs instead of individual tracks. Every time I make a song, I think about how well it leads on from the song before. So, yes, it's on my mind to make a debut album. But conceptually, I need to live a bit more and be sure that it's the right time for it.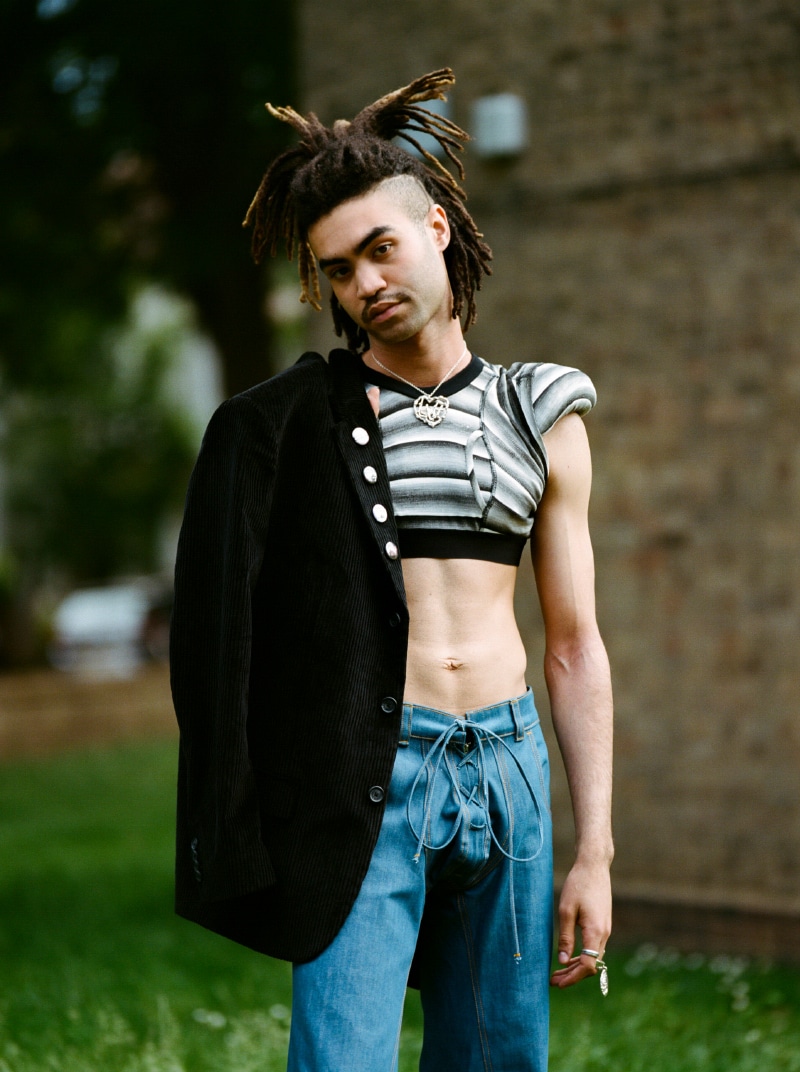 Photo credits: Justin Akomiah