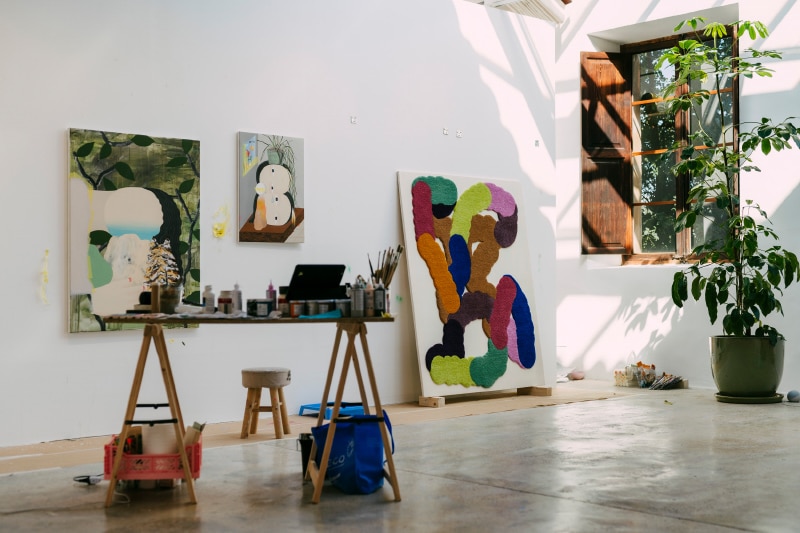 Find an offline shelter is the upcoming exhibition at Galerie Joseph in Paris this May. Supported by La BIBI gallery (Palma de Mallorca) and Colección SOLO (Madrid), it will showcase new pieces from artists Grip Face and Miju Lee created together during their collaborative residency in Majorca spanning over two months. This also marks the first time both artists have taken on a joint project and first time to see their works in Paris. Their works invite you to enter their universe, perhaps surreal, strange, but limitless where they take on the themes of gender, identity, and digital anxiety alongside the confluence between East and West generational dialogue creating a visual impact that is both manual and digital.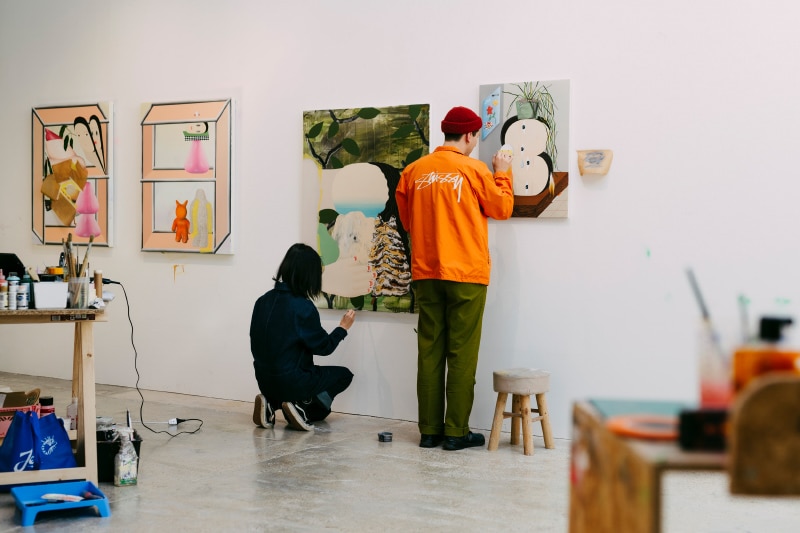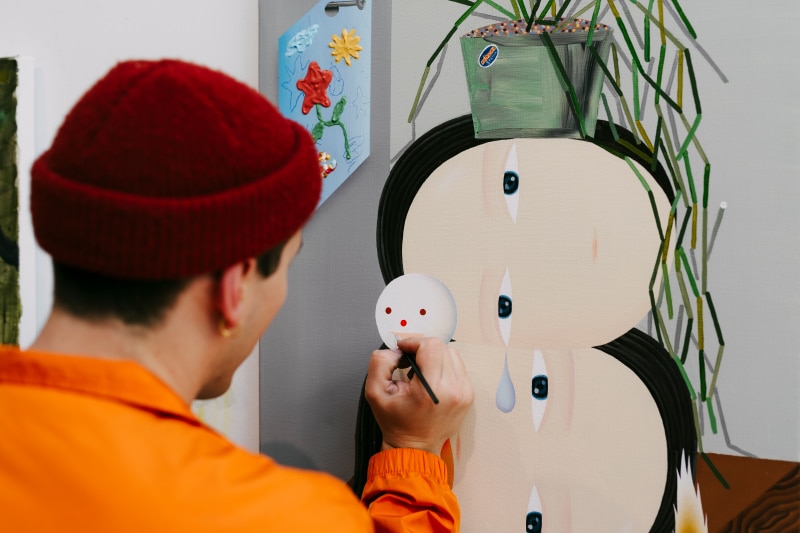 Slowing down, listening, questioning, disconnecting: the works created for the occasion are the result of long conversations carried out by the two artists over the past few months, taking us into a whirlwind of images and forms, trying to lay bare the fears, doubts, and expectations of a generation affected by the digitalization of the world.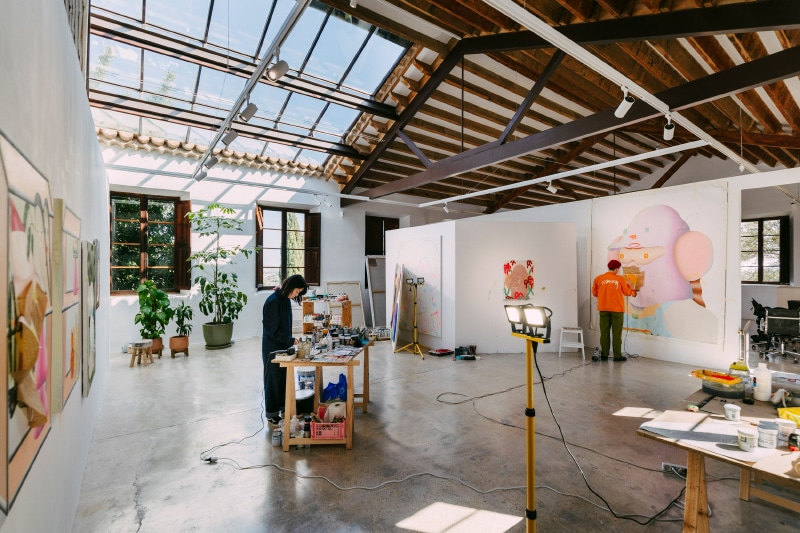 Miju Lee is a South Korean artist, who uses the canvas to host a multitude of imagined or lived stories made up of dreamy landscapes hosting objects that conjure up many of life's memories. Alienated faces are distorted and then fade away while Grip Face shapes hybrid, masked or hollowed-out creatures revealing a contemporary dysfunction: the need, after being overexposed, to disappear, thus finding an offline shelter also plays in on finding a place to create in peace and tranquility. Together their dreams and realities are intertwined.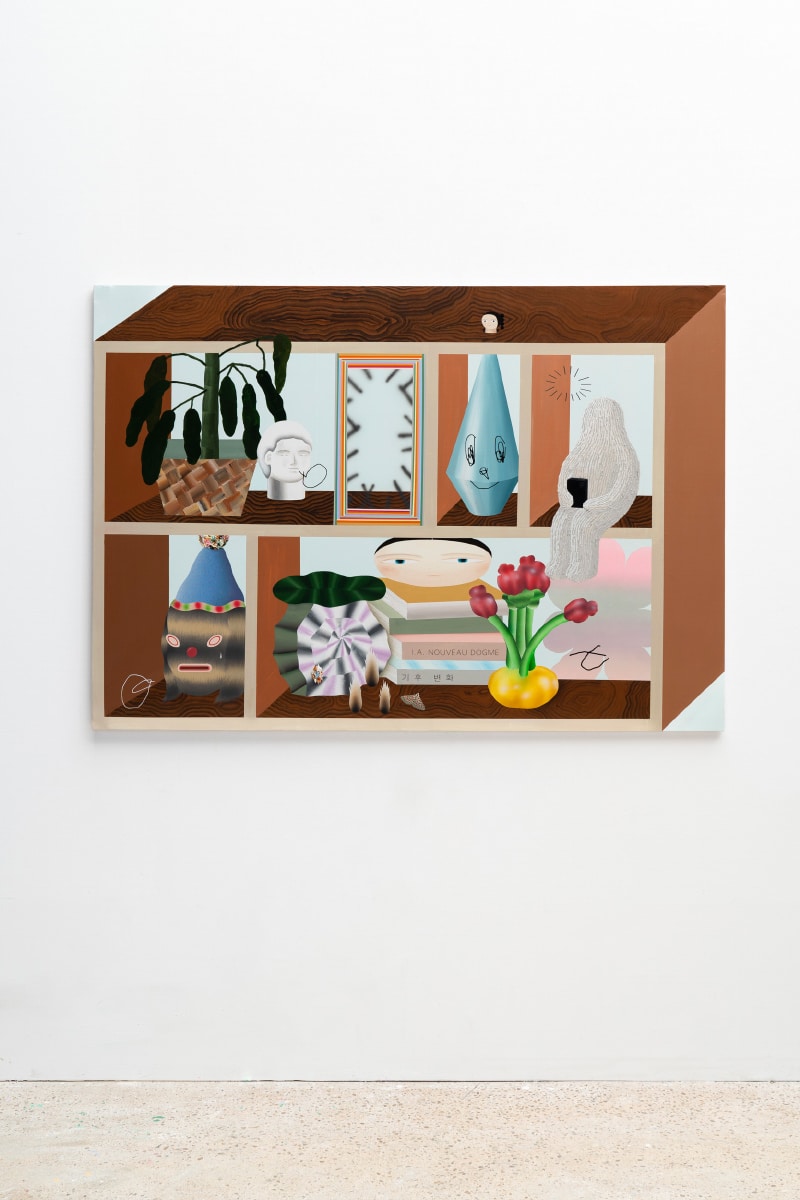 Spanish artist David Oliver, better known in the wider art world as Grip Face, has spent his career as a keen observer, bringing street-inspired energy to his visual language across different media from paper to textured sculptures and large-scale public space interventions. Like Jean-Michel Basquiat, Yves Klein, and Max Ernest, both Grip Face and Miju didn't adhere to an art academic background and are self-taught with the medium of art they speak to their generation and leave inspiration to the next. Like their work,  the exhibition space is seemingly charged with caring and sympathy creating a certain shelter in itself.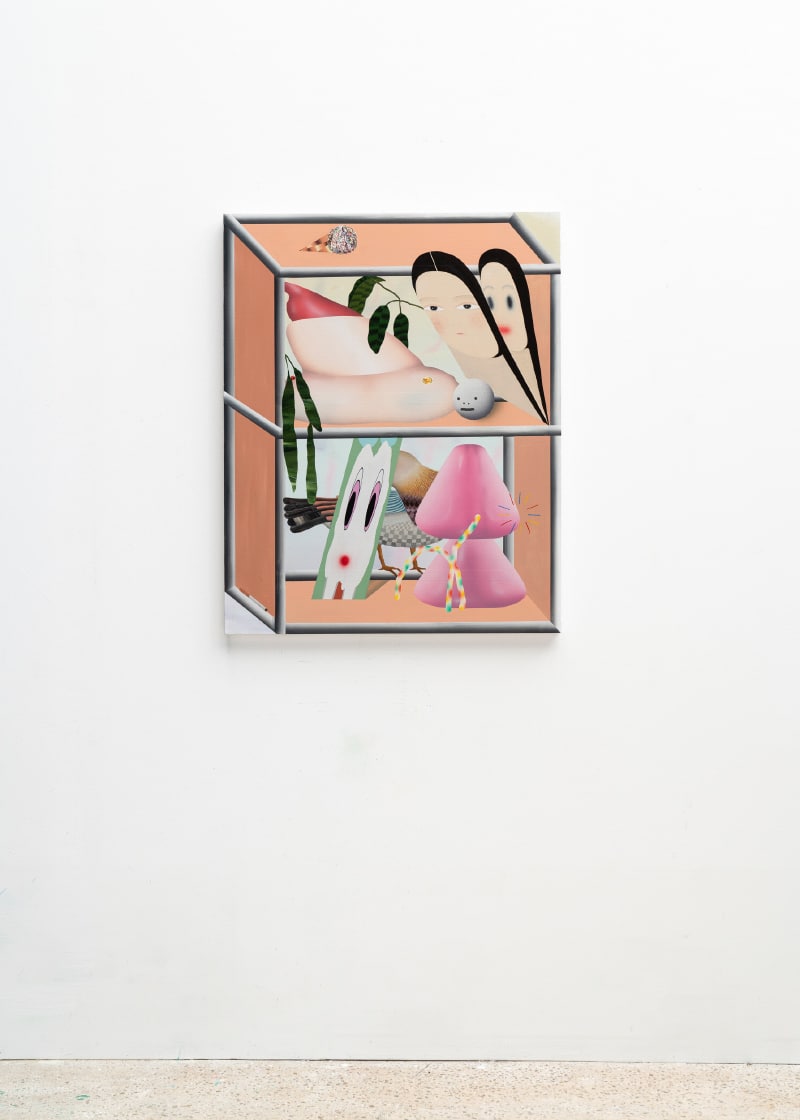 Photo Credit: GRIMALT DE BLANCH
Grip Face & Miju Lee
F.A.O.S – Find an offline shelter
12 to 22 May 2023 at Joseph Gallery
7 Rue Froissart
75003 Paris