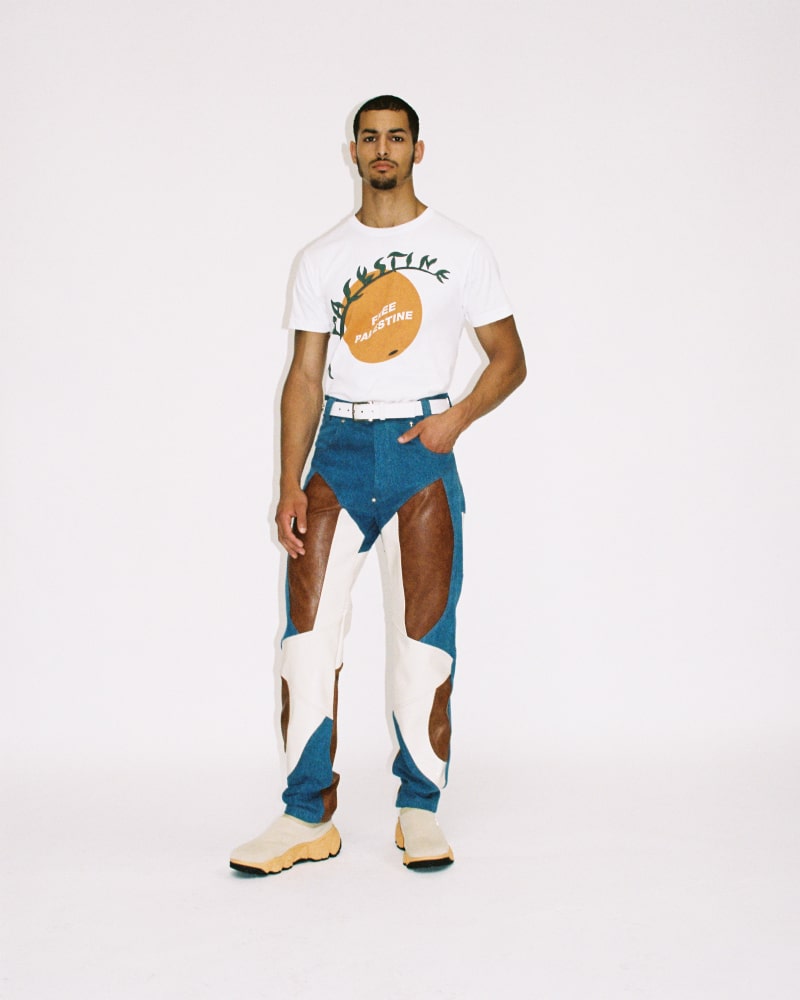 The "Free Palestine" T-shirt and vest by GmbH were made in collaboration with the queer Palestinian fashion label Trashy Clothing, based on their archival research into historical Palestinian art and activist graphics.
"We hope these items can help amplify the visibility of the Palestinian fight for freedom, as well as supporting organisations working in the region."
All proceeds from the sales of these designs will be split equally between two brilliant Palestinian charities. AlQaws is a LGBTQ+ Palestinian organization and The Land of Canaan Foundation plants olive trees and supports various agricultural projects in Palestine. Through their "Trees for Life" program they priorities small farmers, young farmers, women interested in farming and farmers who have lost trees to the occupation.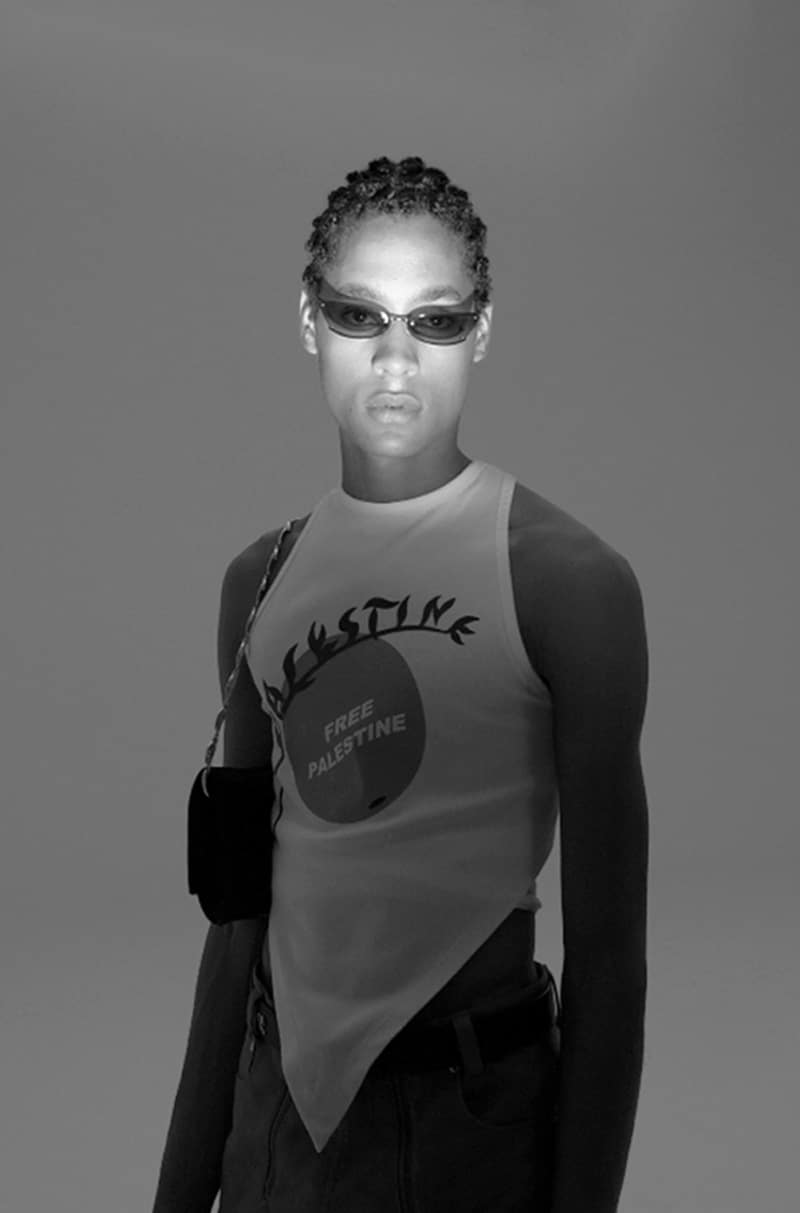 THE T-SHIRT AND VEST ARE ONLY AVAILABLE TO PRE-ORDER UNTIL 15.09 AND WILL BE SHIPPED FIRST WEEK OF OCTOBER.