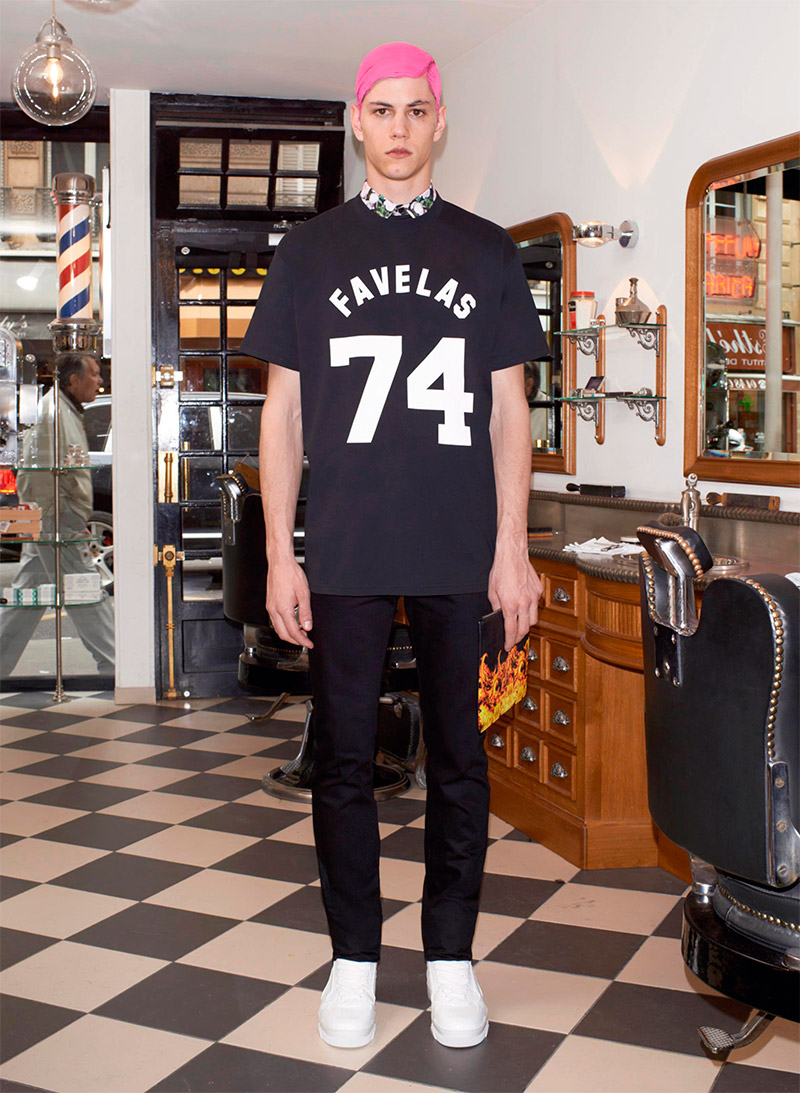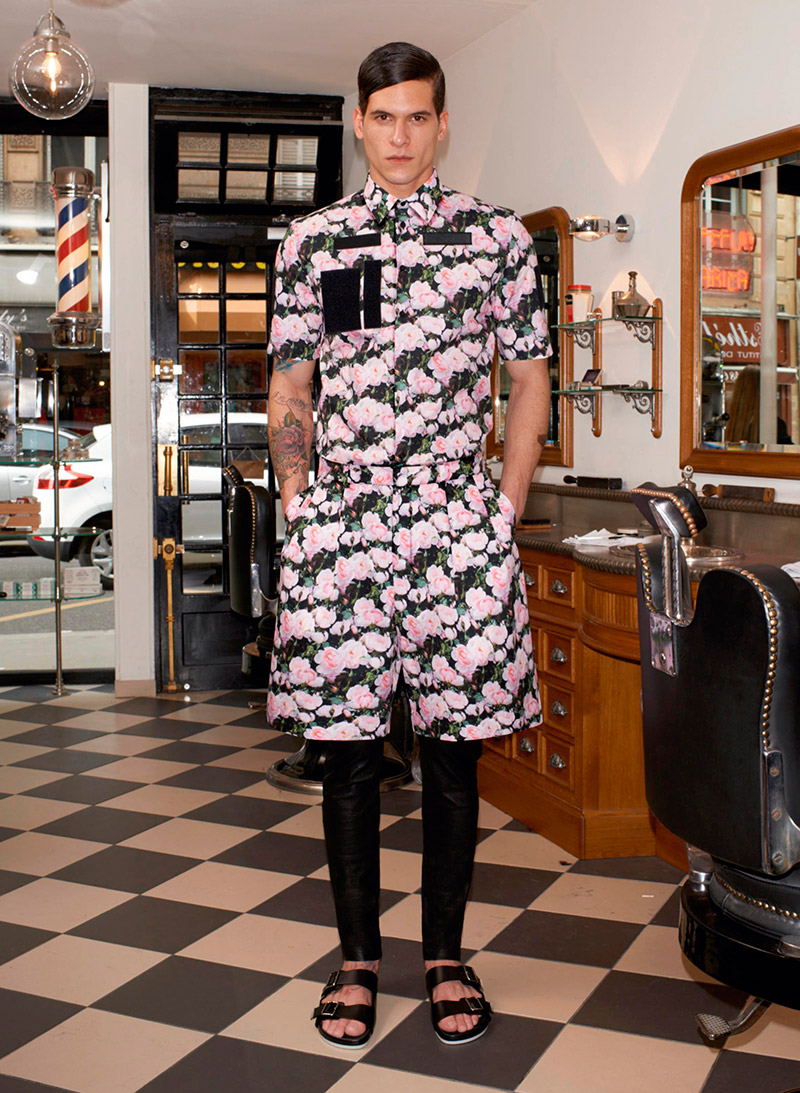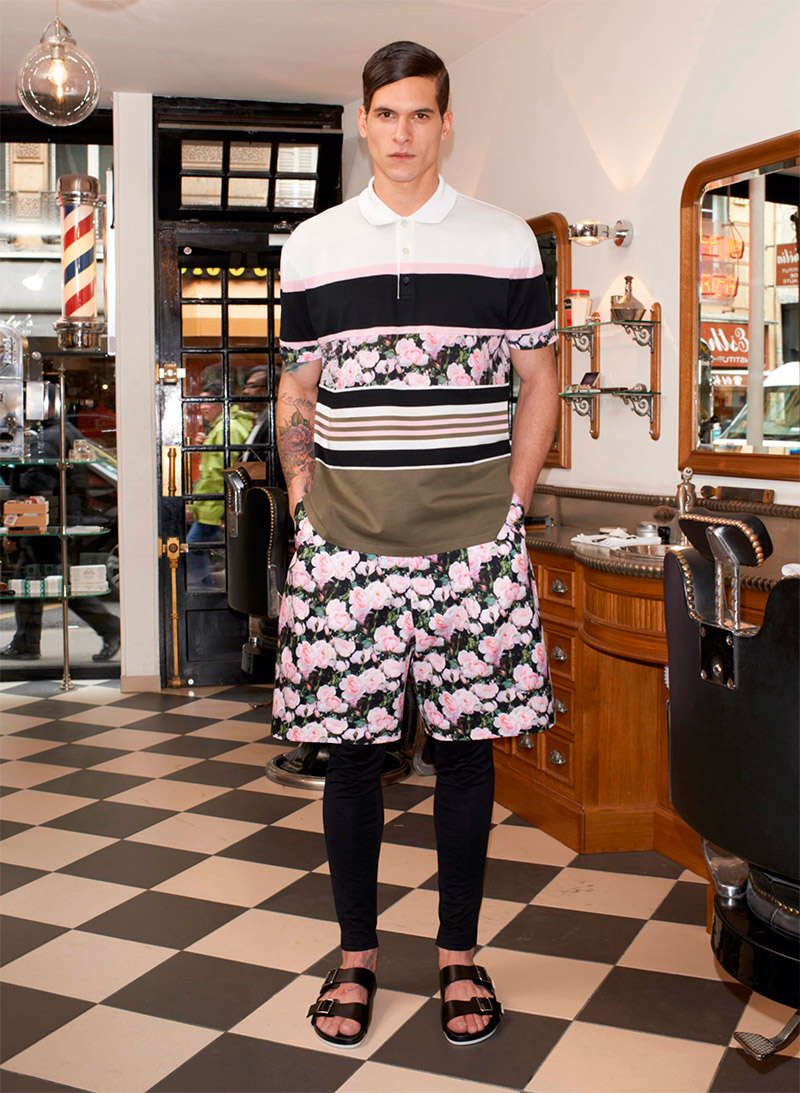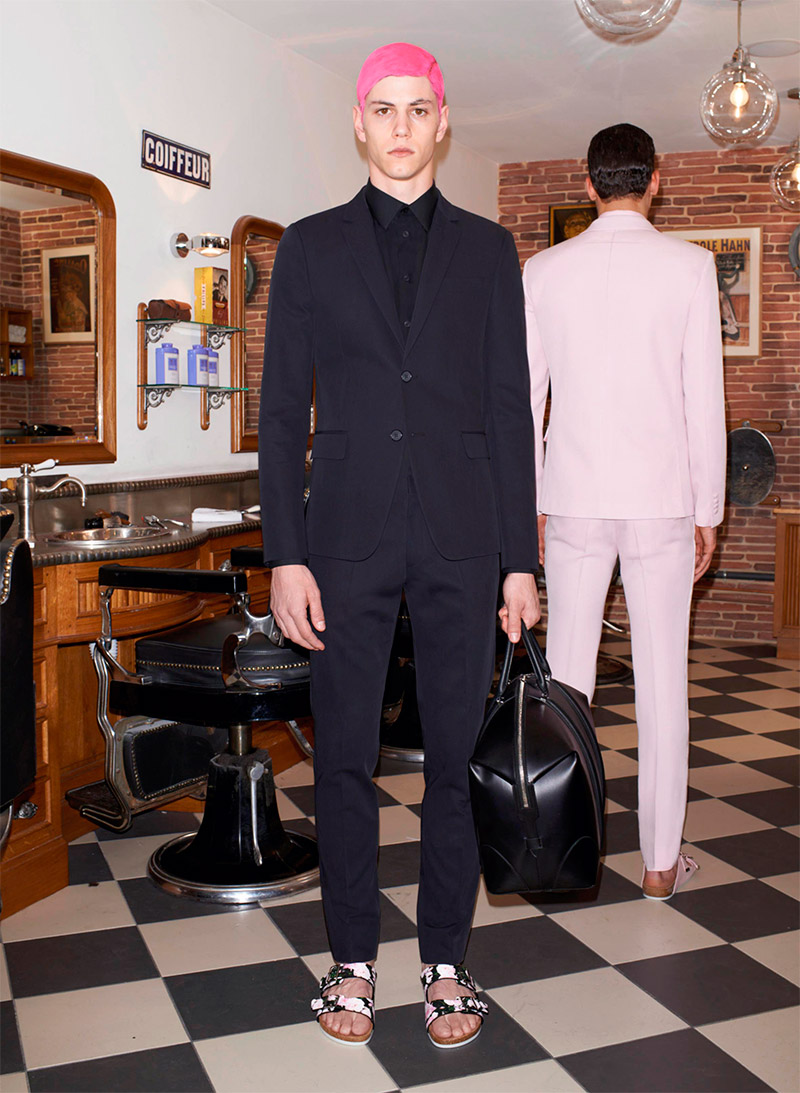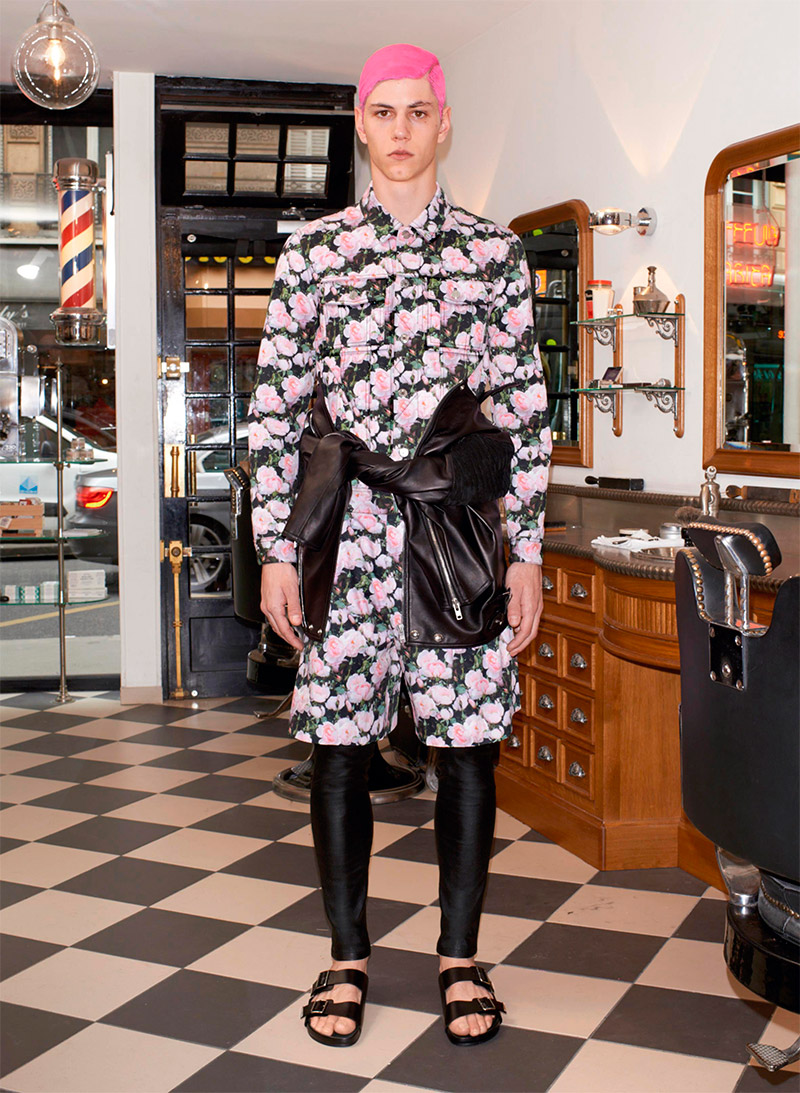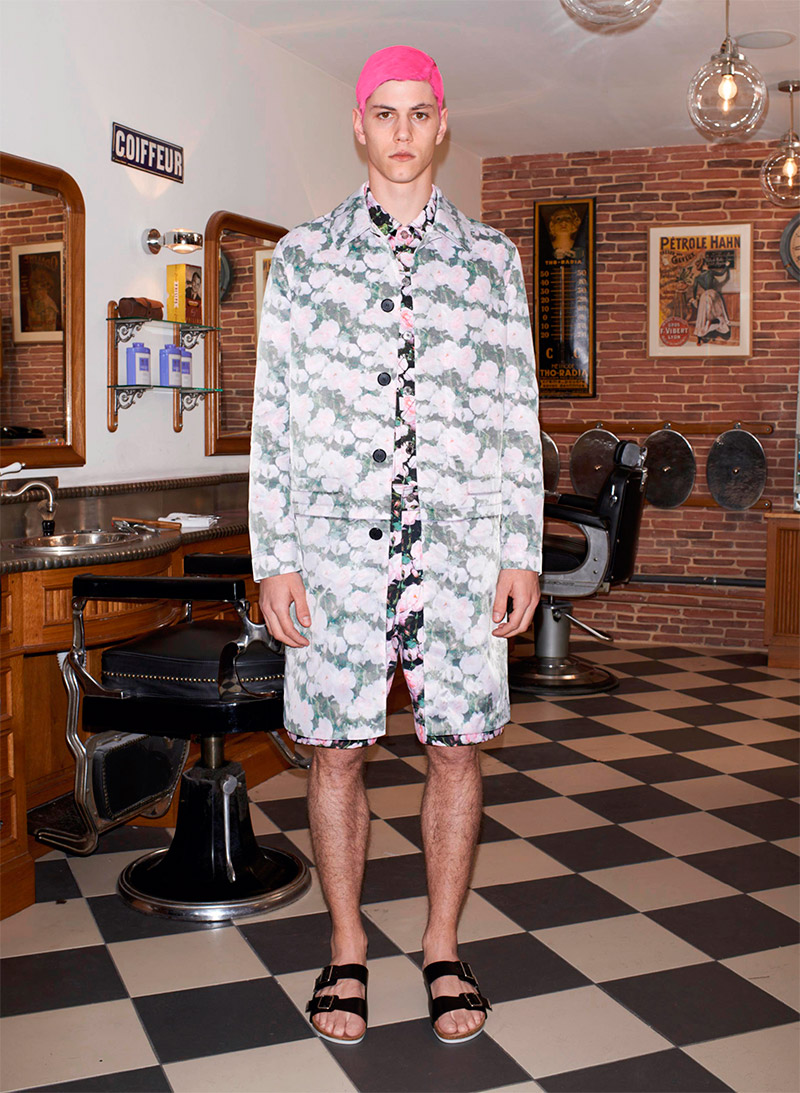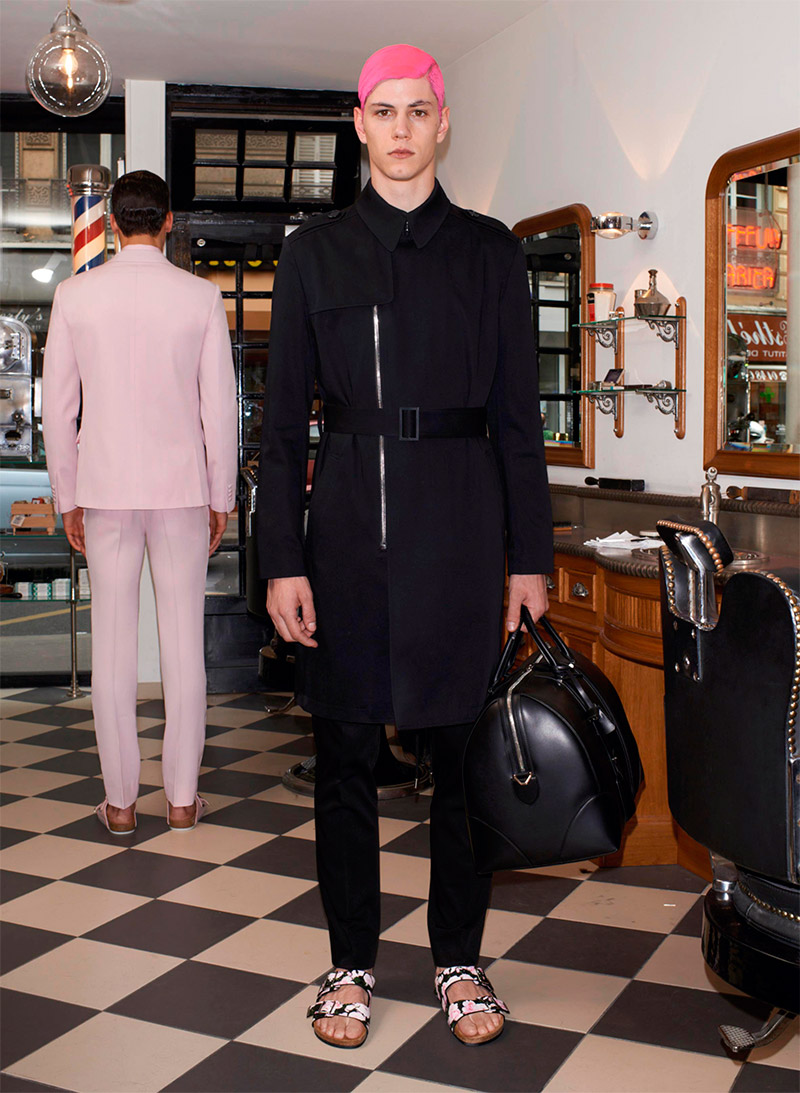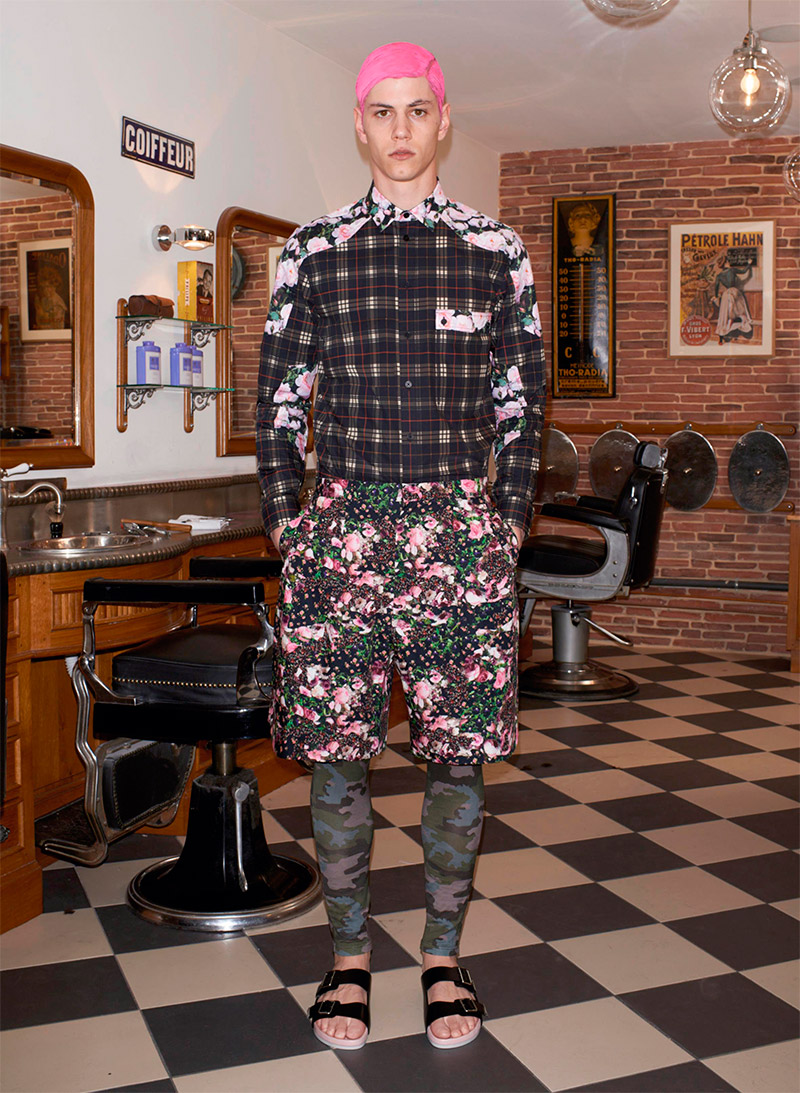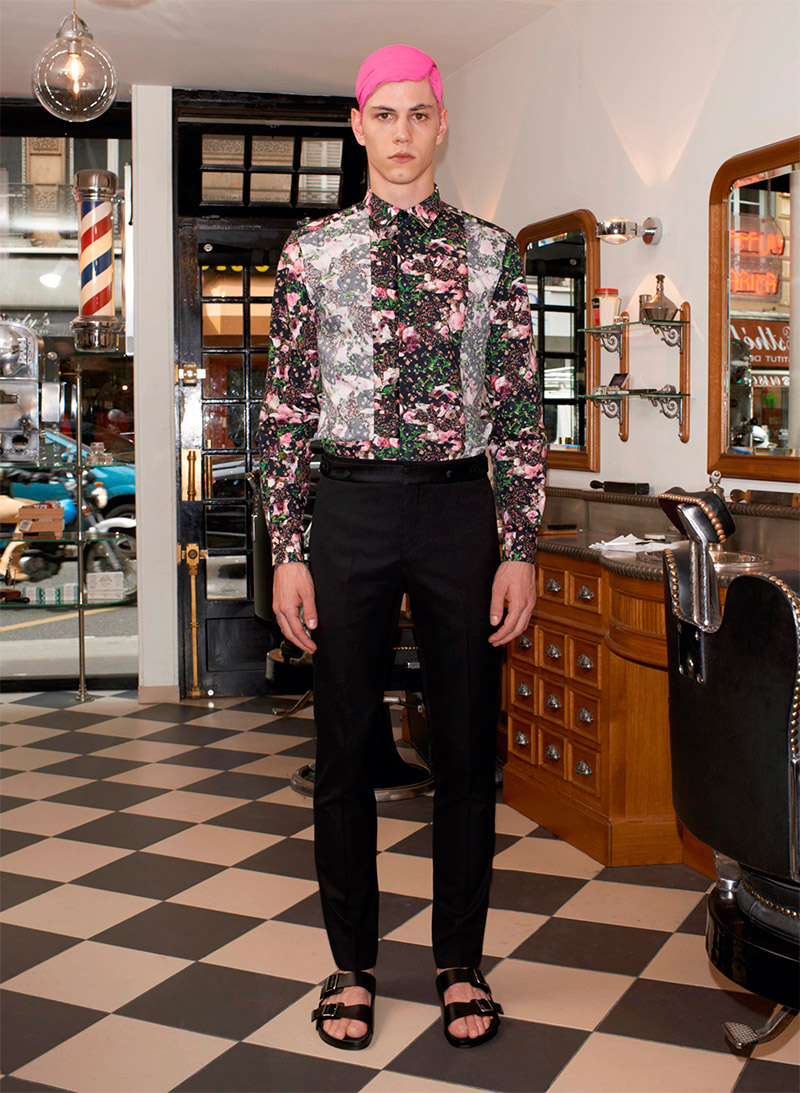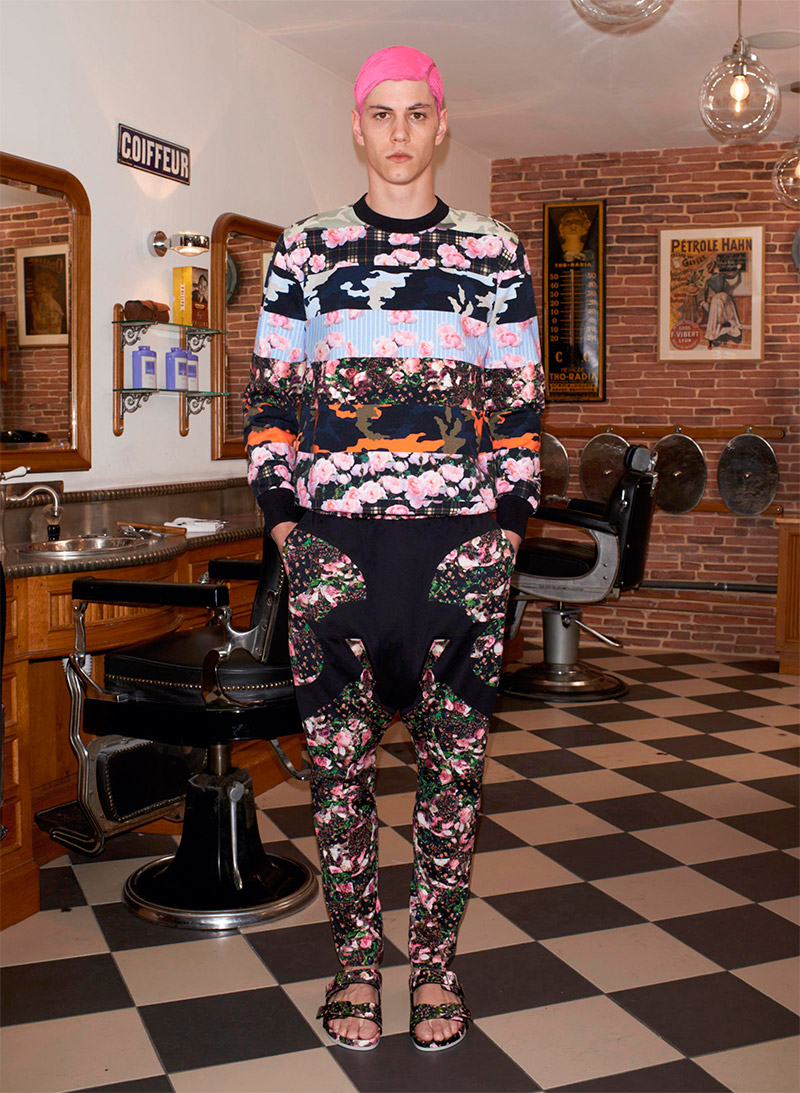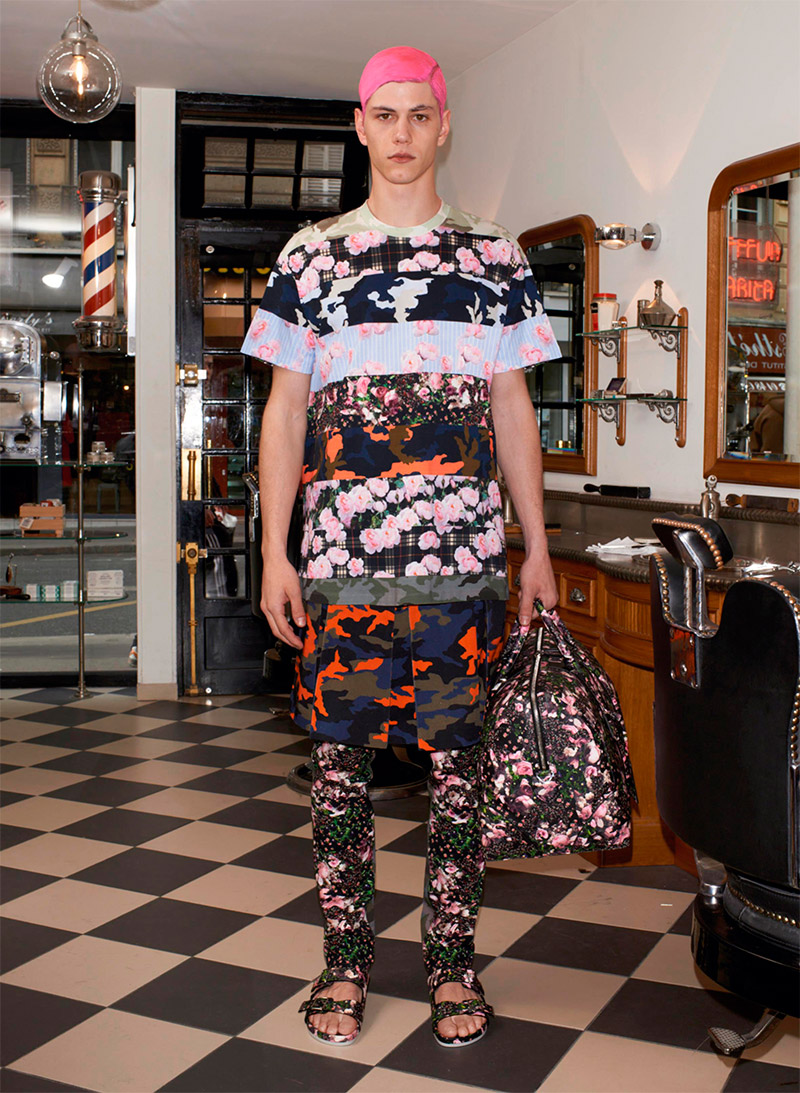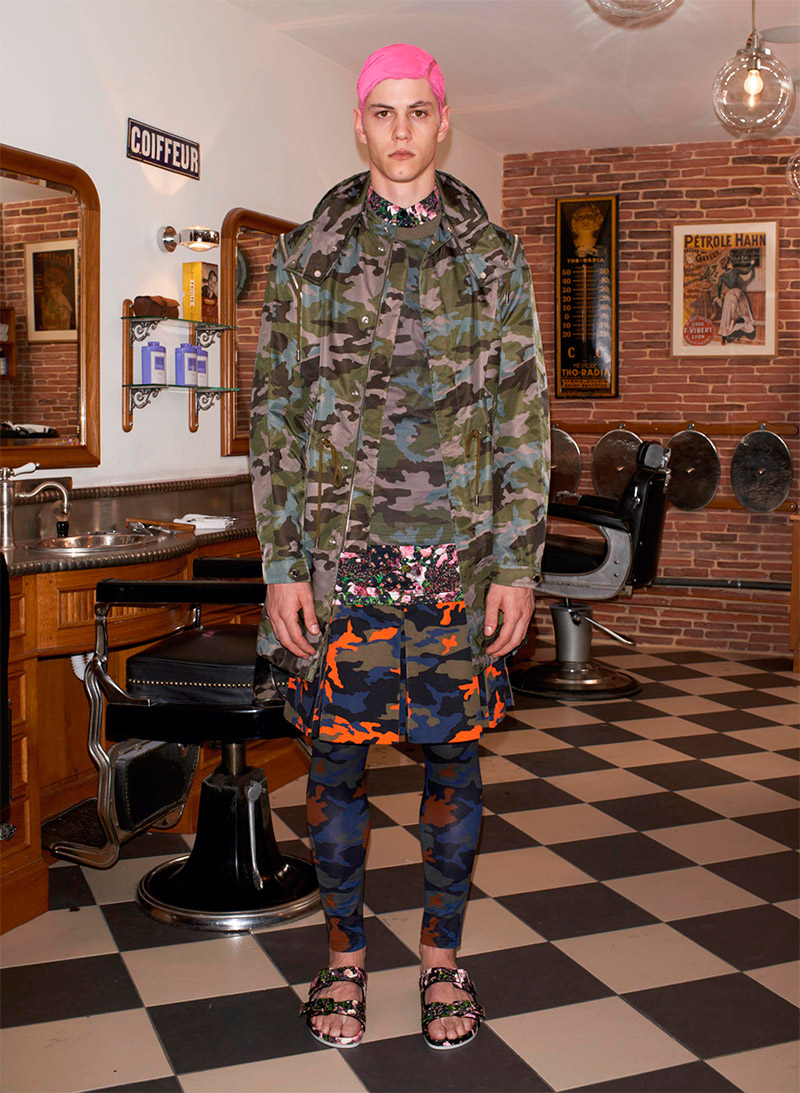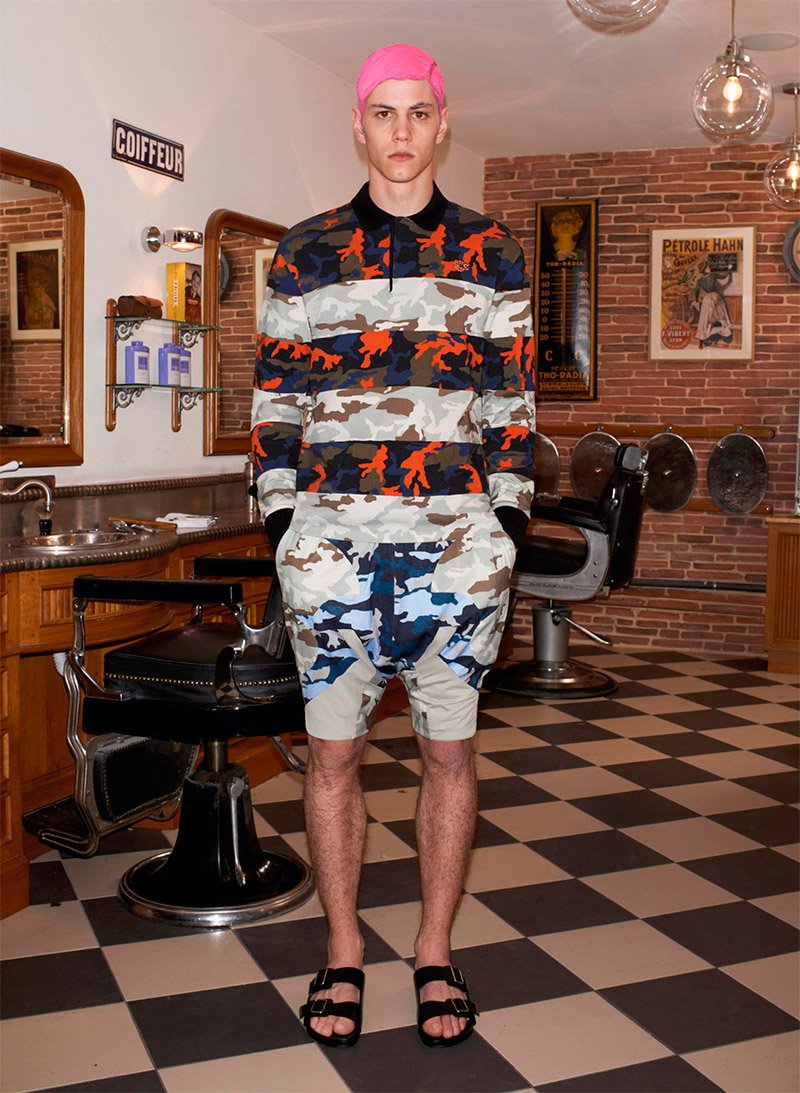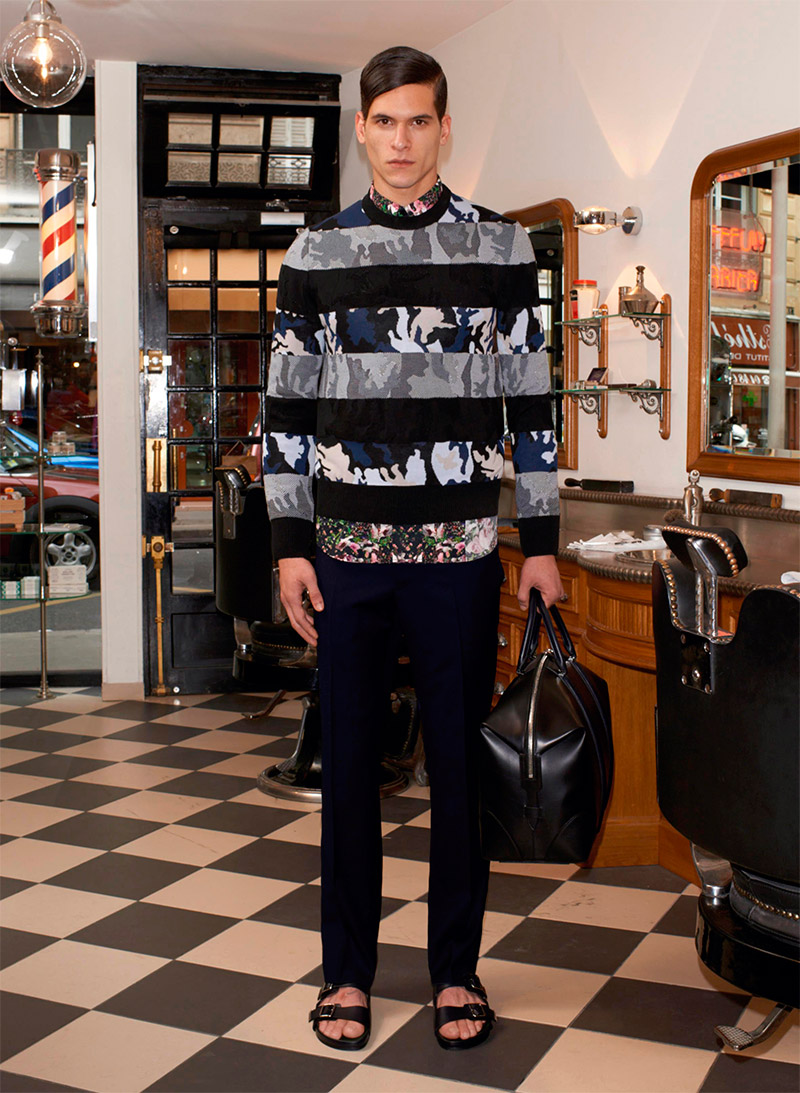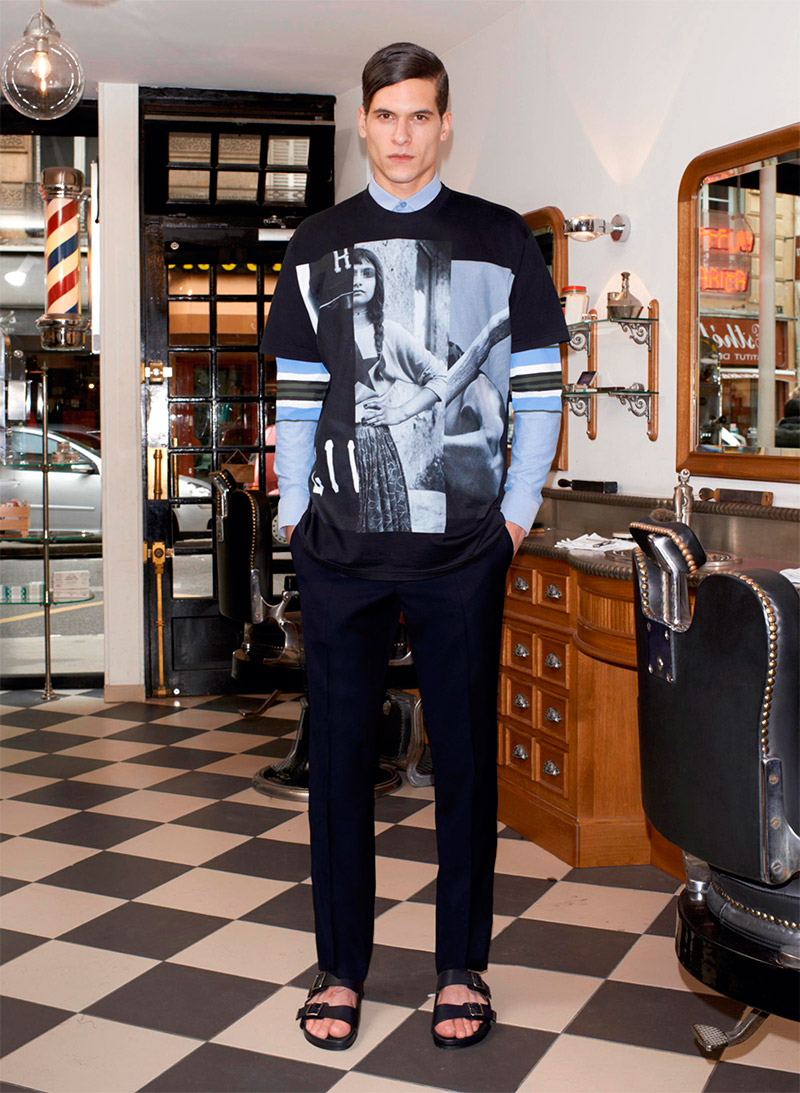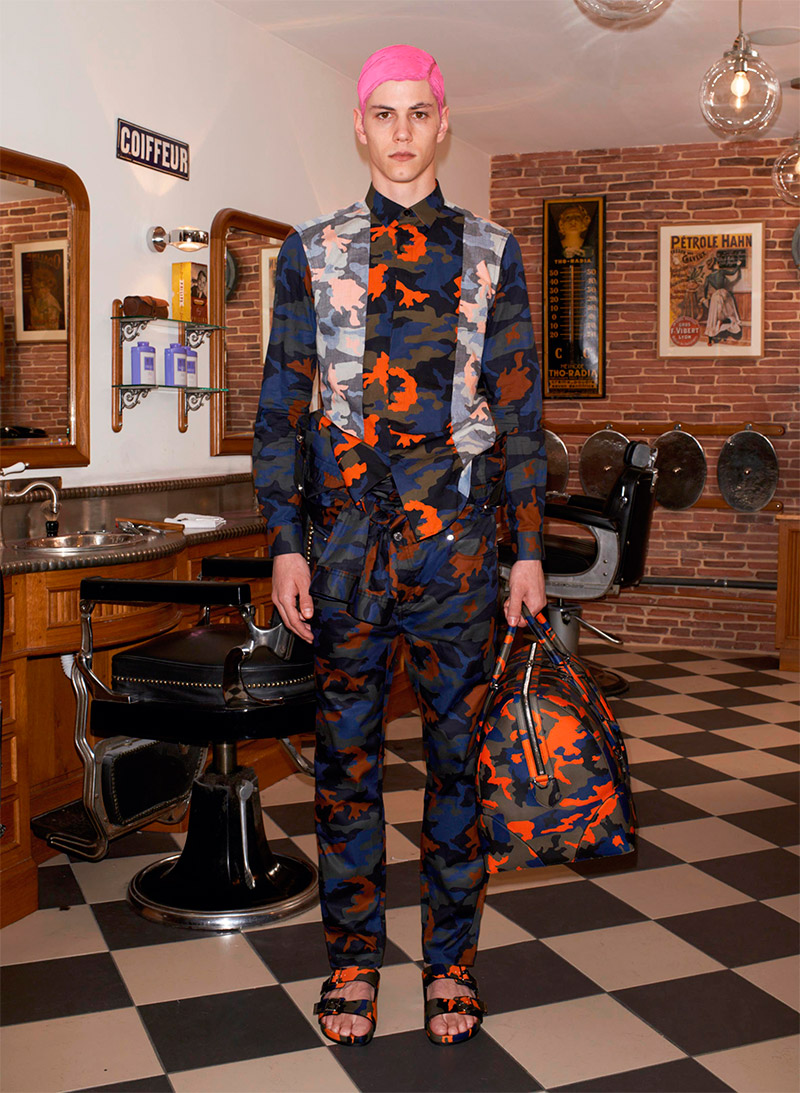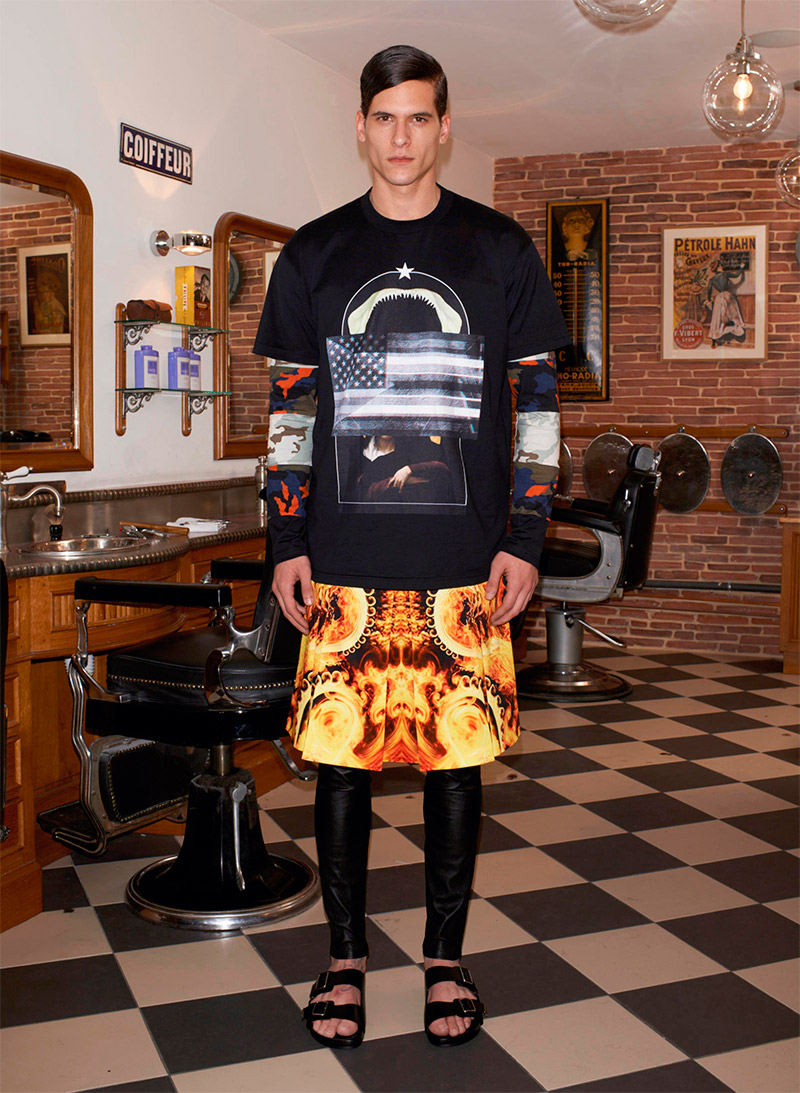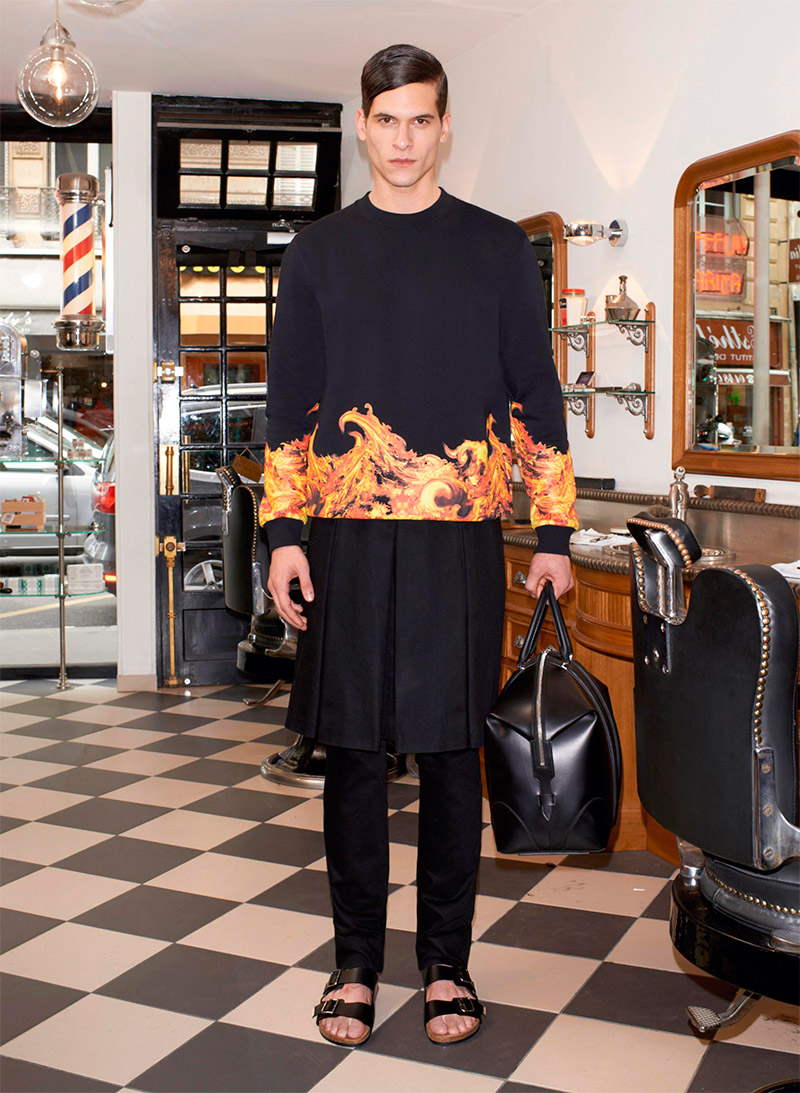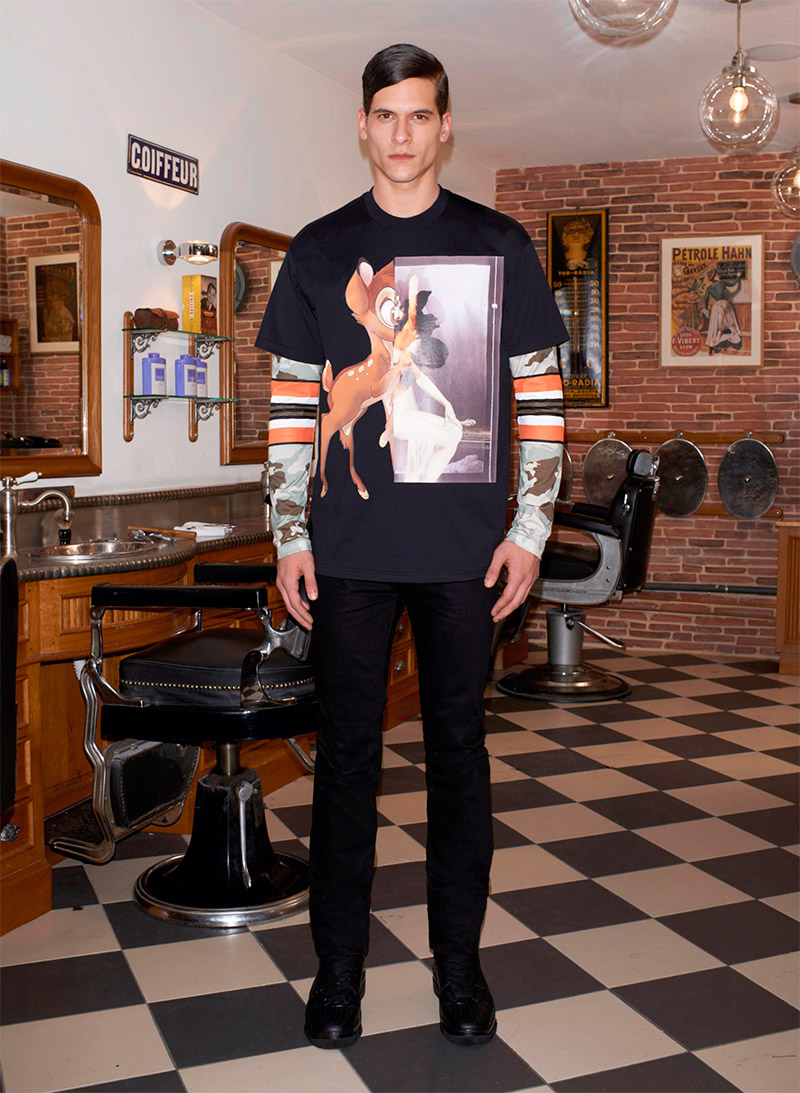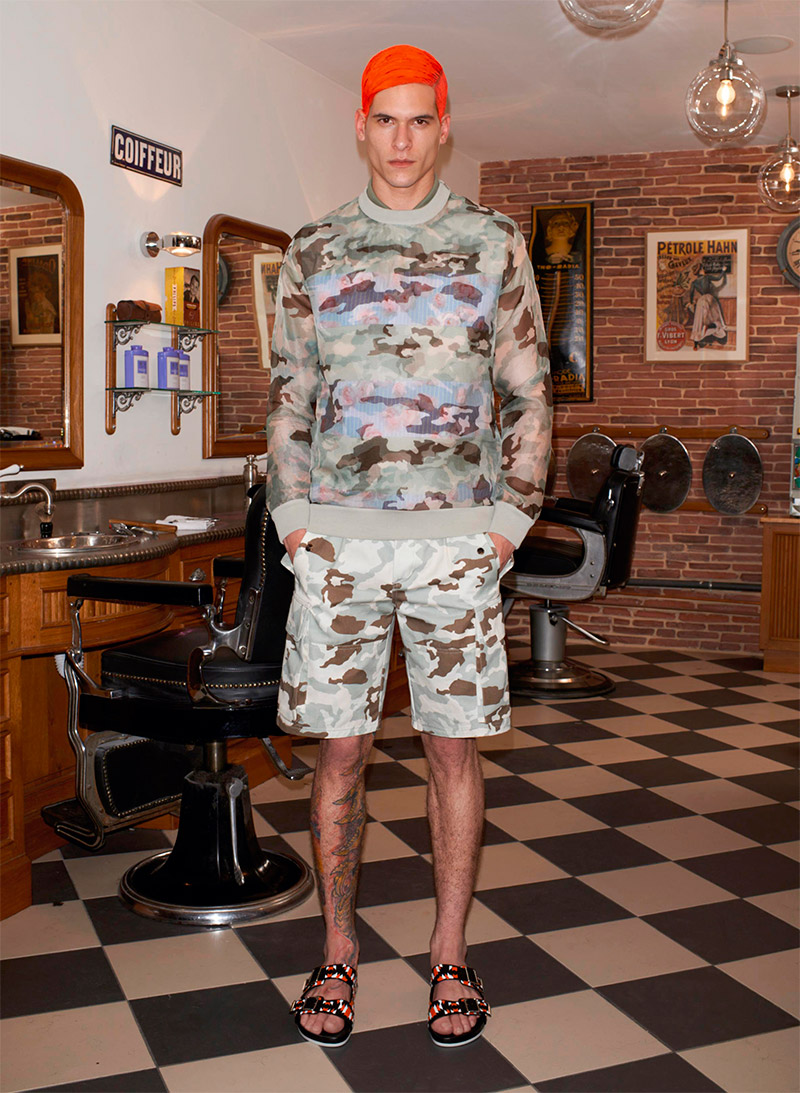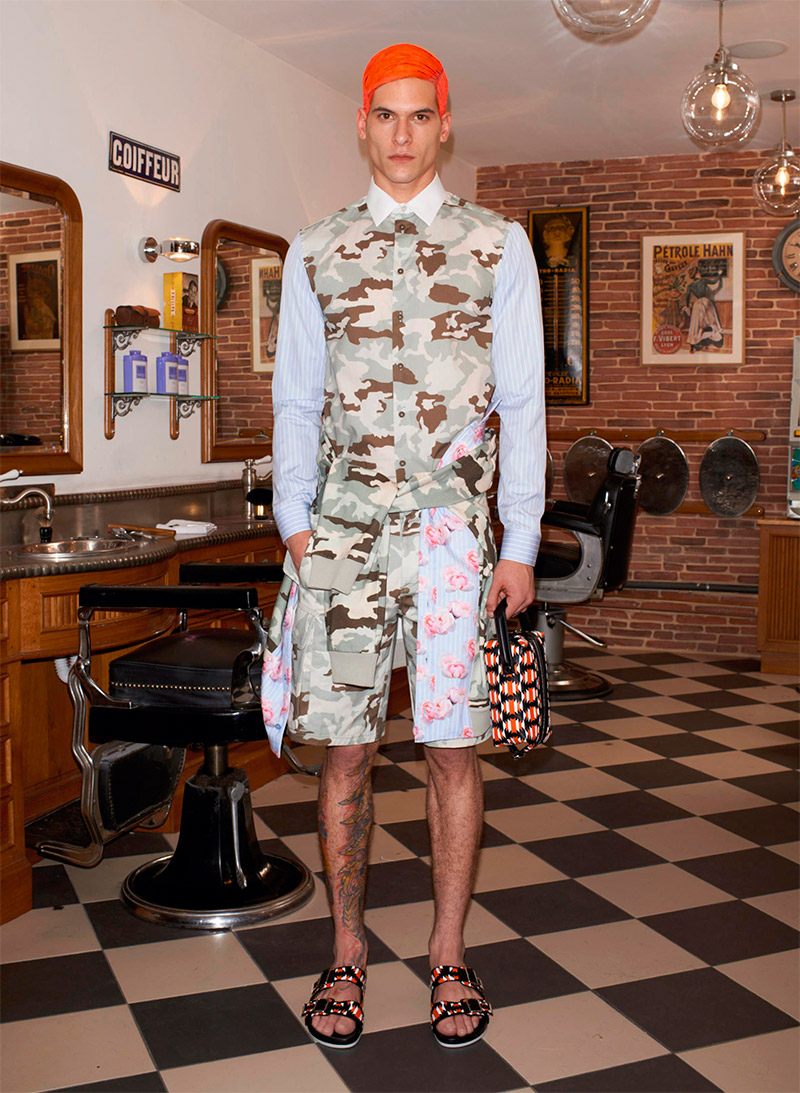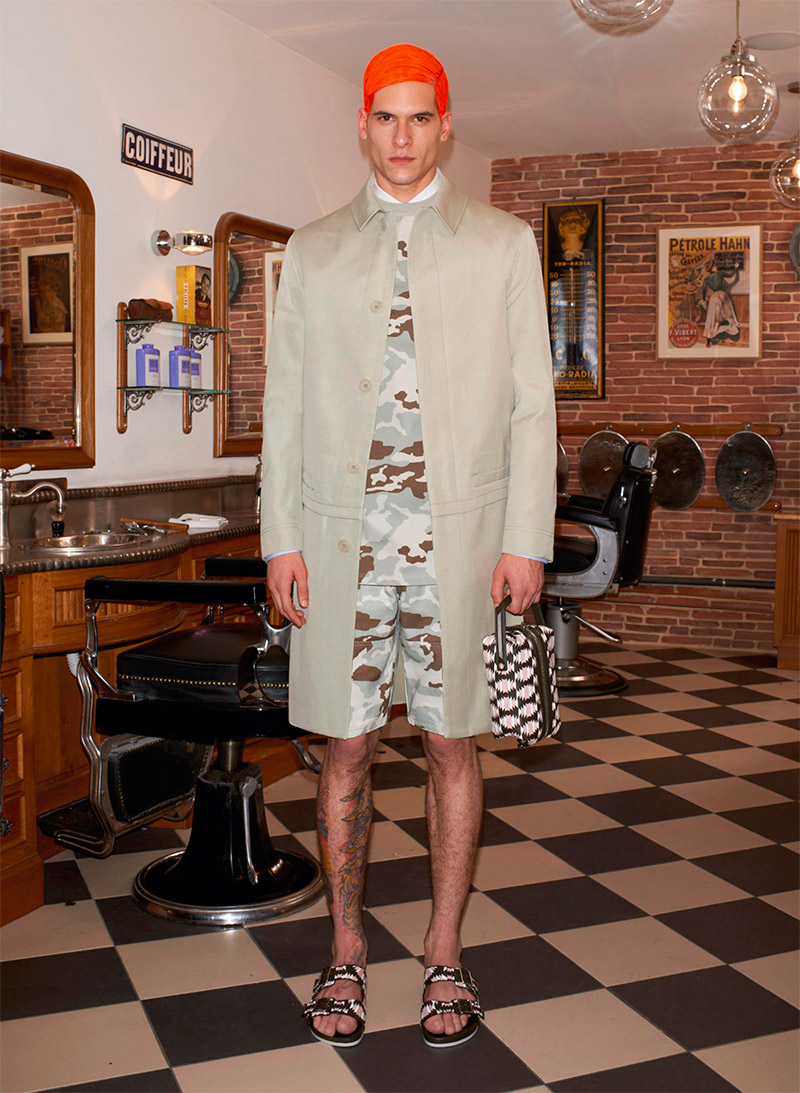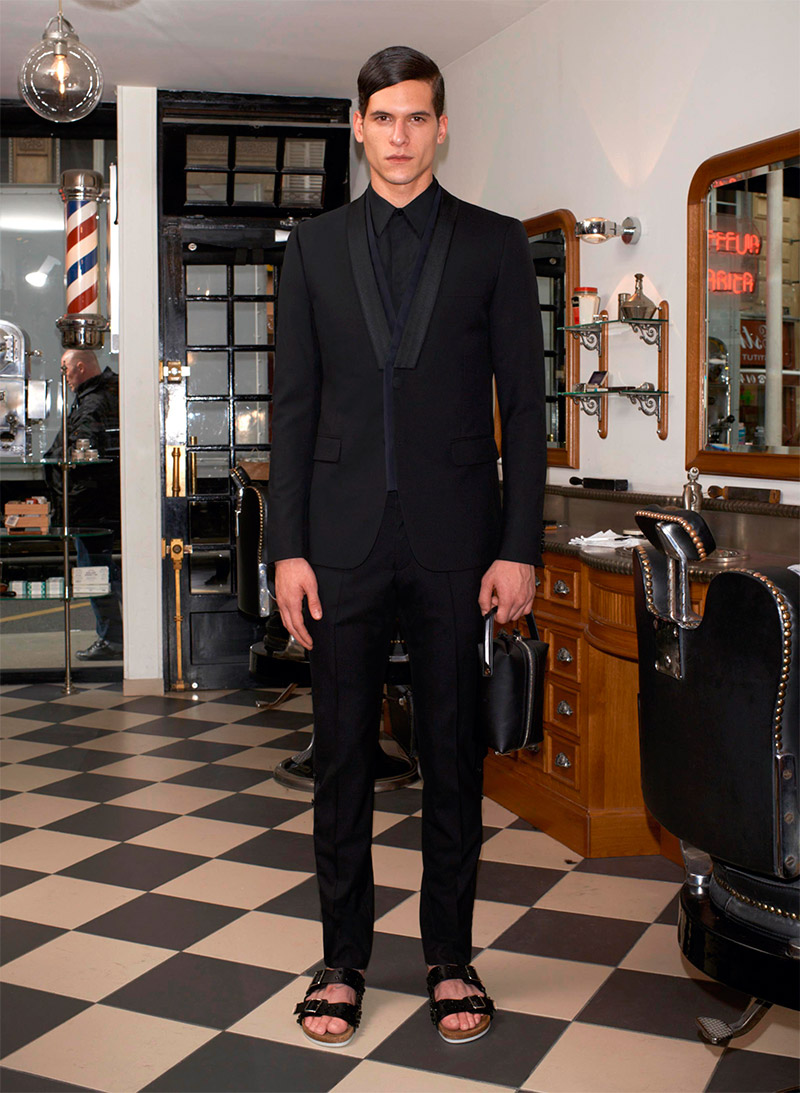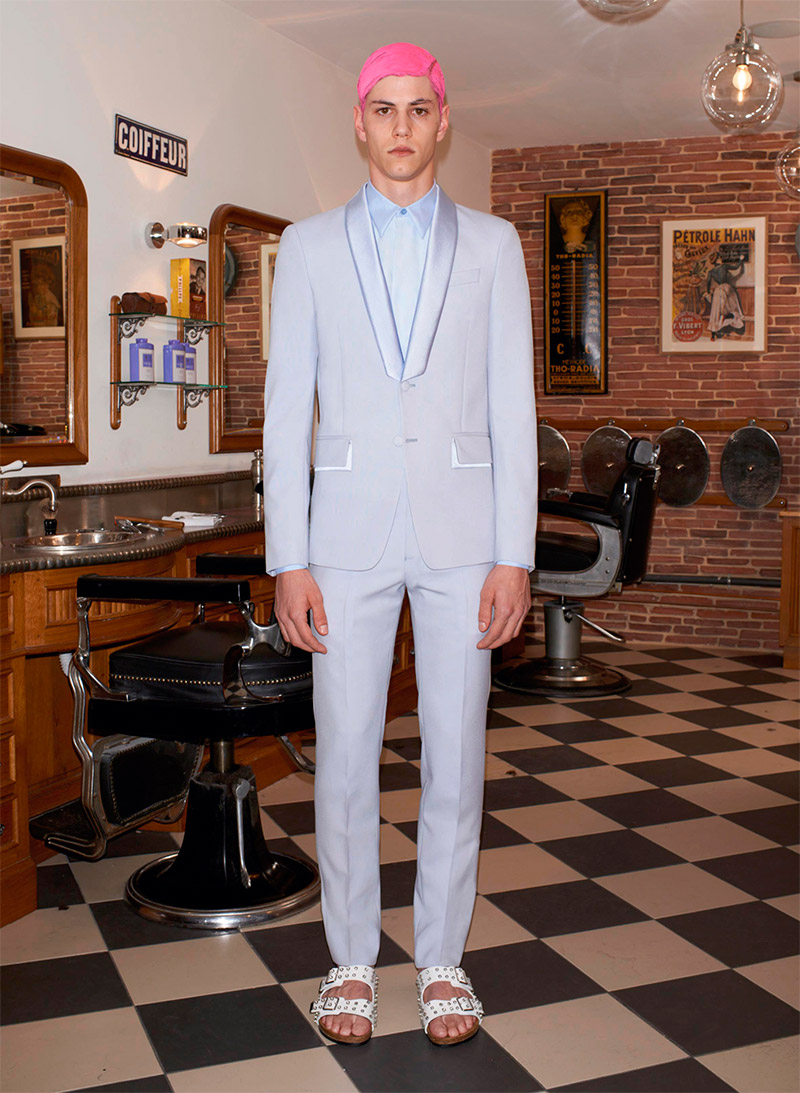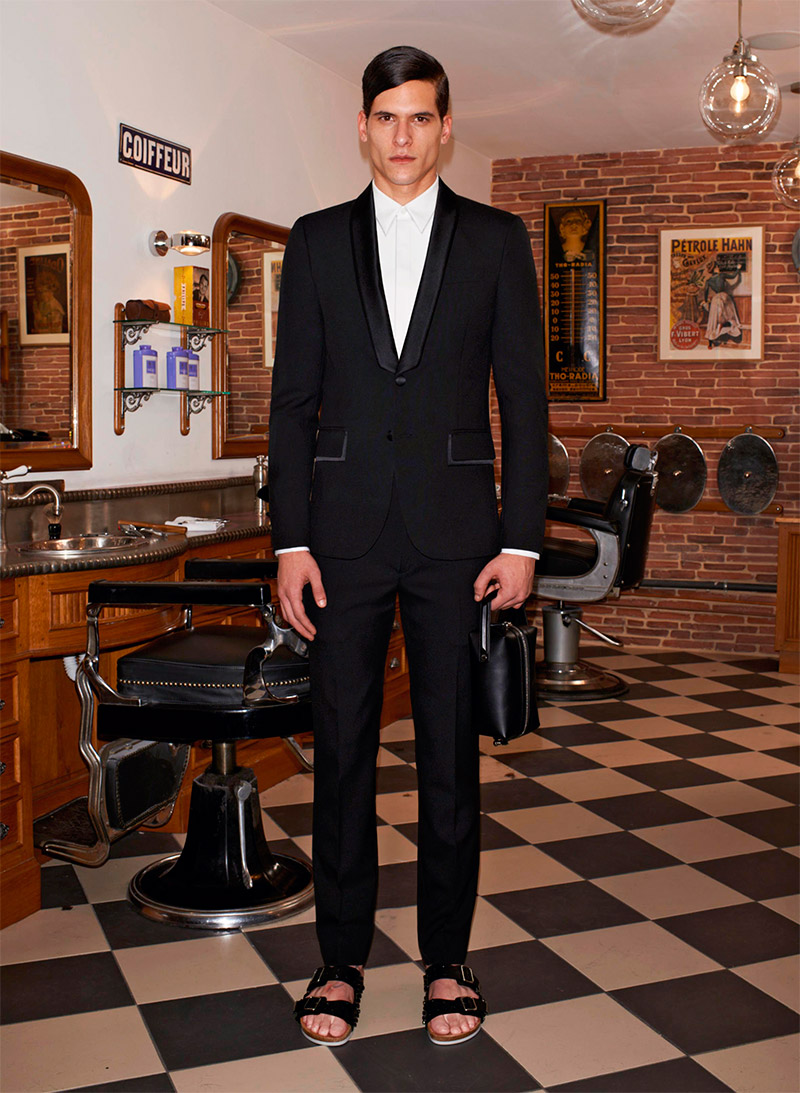 The Spring 2014 pre-collection strengthens Givenchy's signature male wardrobe. It is infused with a Latin influence for Latin men are not afraid of mixing prints seemingly at odds or layering contrasting pieces making such looks cool and stylish. The silhouette exhales relaxed sportswear and sensual tailoring creating a newfound elegance.
"Favelas 74" sums up Riccardo Tisci's obsession of the Latin world. It is another expression of streetwear and urban culture. This season he revisits natural elegance and gender blending. Vivid combinations of prints from flowers and camouflage prints to roses and checks offer a new take on the feminine and the masculine. They create joyful patchworks where bright, dark and faded versions interact with each other. Placed prints and intricate cuts reveal graphic compositions.
All Givenchy classics from t-shirts, sweatshirts, bermudas, kilts and parkas alternate with elaborate tailoring and shirting. A wool and mohair grain de poudre tuxedo features satin ottoman incrusted lapels. A light camouflage cotton poplin shirt shows sleeves in classic blue stripes. Reversible nylon car coats play with colorful inside and faded outside and vice versa.
For the first time, a bag collection completes clothes and shoes. Travel bags, small bags and zipped clutches are made of black matte calf, camouflage, flower or flame printed nappa or braided multicolored leather. They add a touch of sophistication to urban silhouettes.