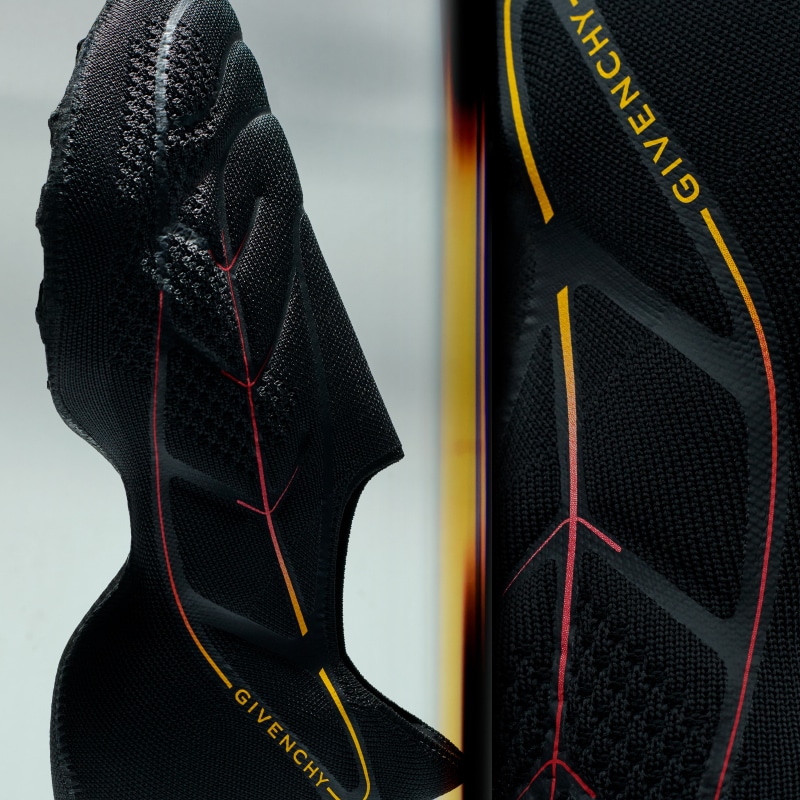 Radical and revolutionary, the original TK-360 was conceived by Creative Director Matthew M. Williams as an exploration of form and function: its bold, custom-molded silhouette features a classic stretch knit upper that is fully integrated with the sole, making it possible to walk directly on the knit. First introduced for SS22, it immediately became a Givenchy essential.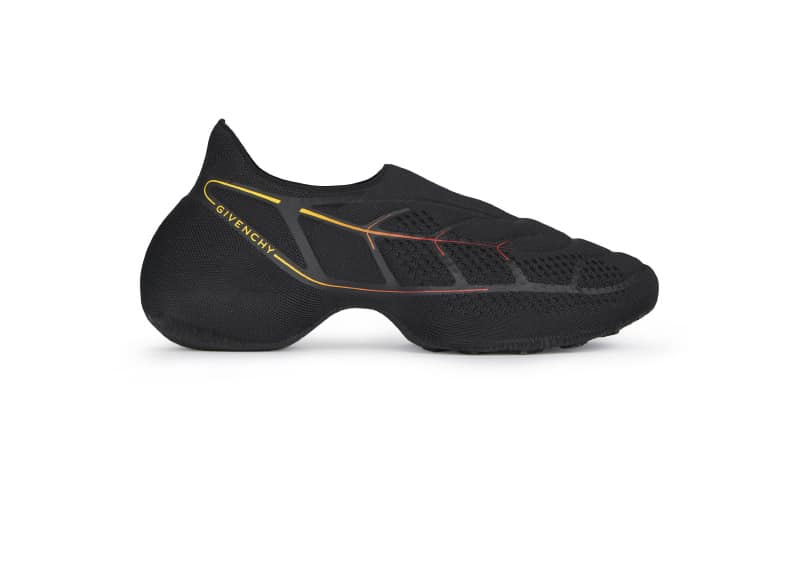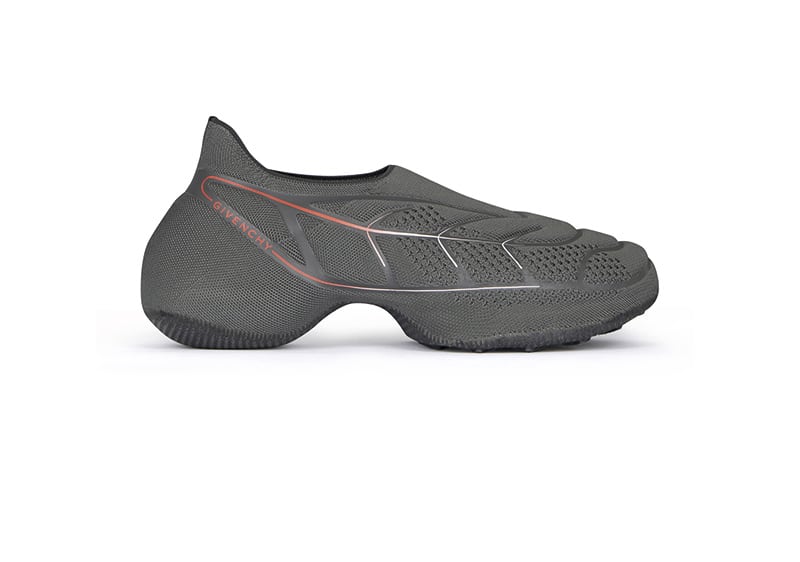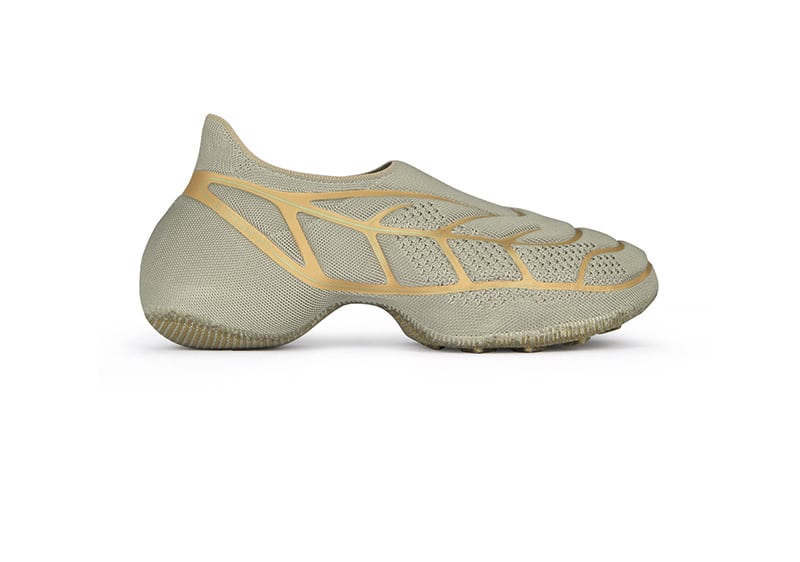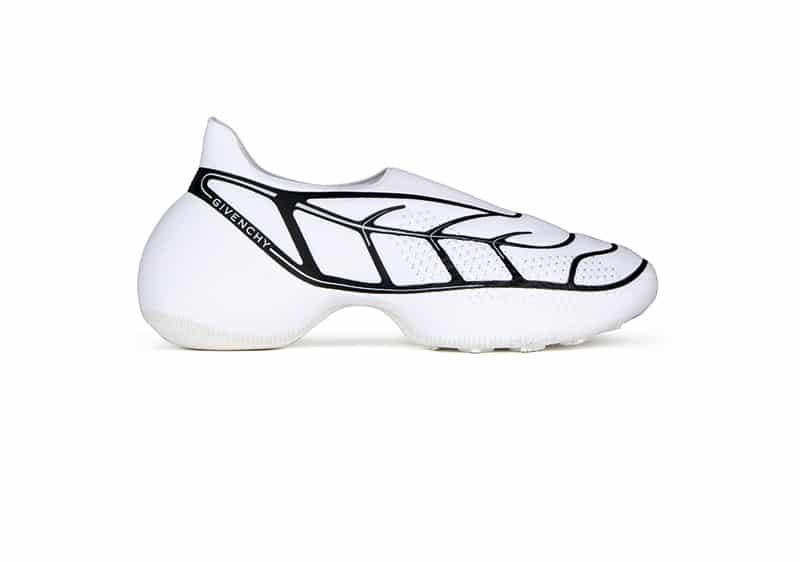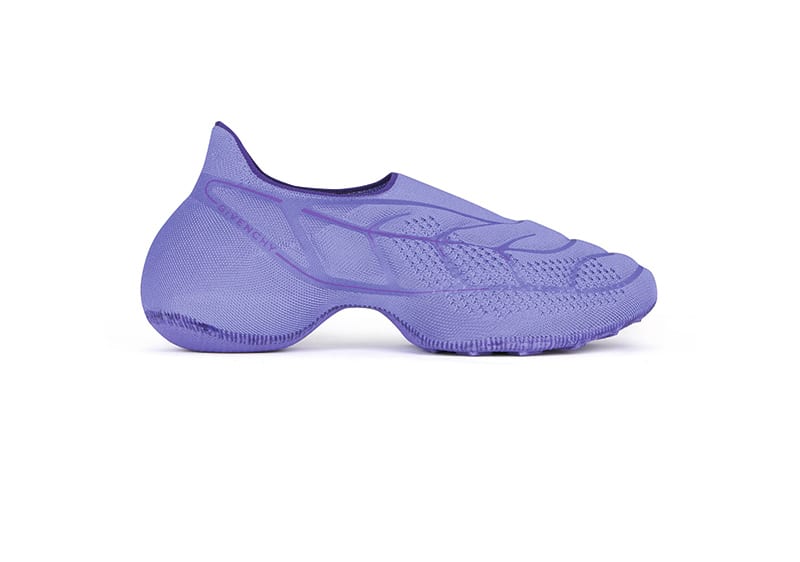 For FW22, the House presents the TK-360+ Sneaker, a universal variation.
Like the original, the TK-360+ is constructed in a single piece, fusing technical and visual innovation. Its distinctive shape now features dynamic, grid-like grooves, fresh colors and contrasting accents of gradient yellow and red that enhance the impression of forward movement. Available now in multiple colors in-store and online.