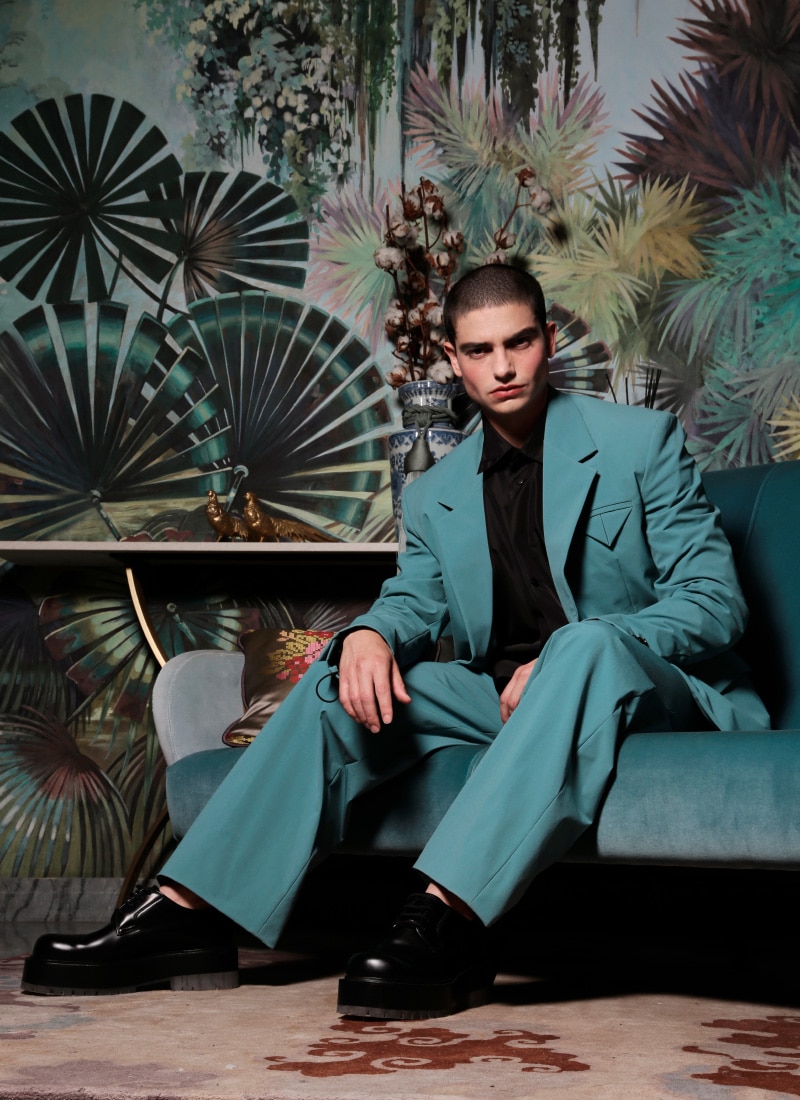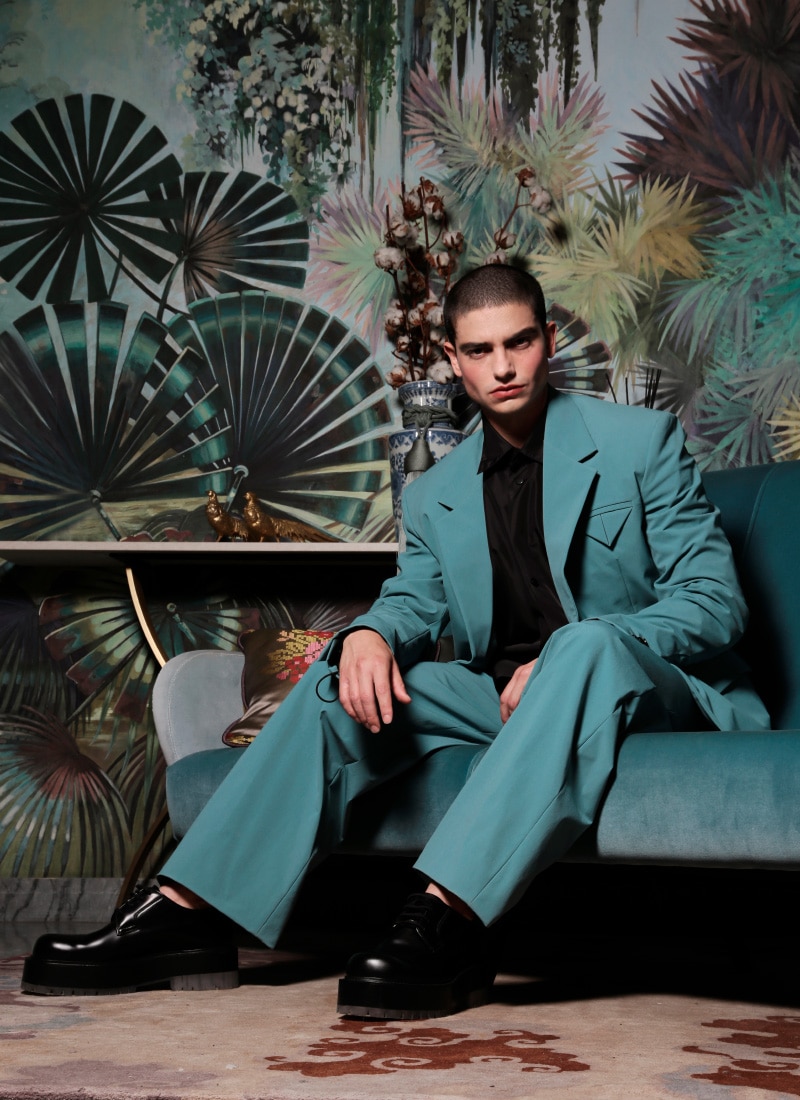 Before we get deep-down on this, let's begin it with the basics. Could you introduce yourself to us?
Hey Fucking Young! My name is Luca and I'm Italian. I was born and brought up in a small town near Rome, Latina.
Three words that describe your best self are…
Cheerful, instinctive, stubborn.
How did you venture into the fashion industry?
It's a setting I have always been attracted to in all honesty. I found the opportunity to start when a fashion photographer wanted to shoot with me. Therefore, I decided to stick to this path.
Who's the dream client you'd like to work with?
Dolce e Gabbana is my dream client. They always capture the Italian spirit and traditions in their works. Everybody can remember the historical Dolce e Gabbana's campaigns by Steven Klein or Mario Testino and many others.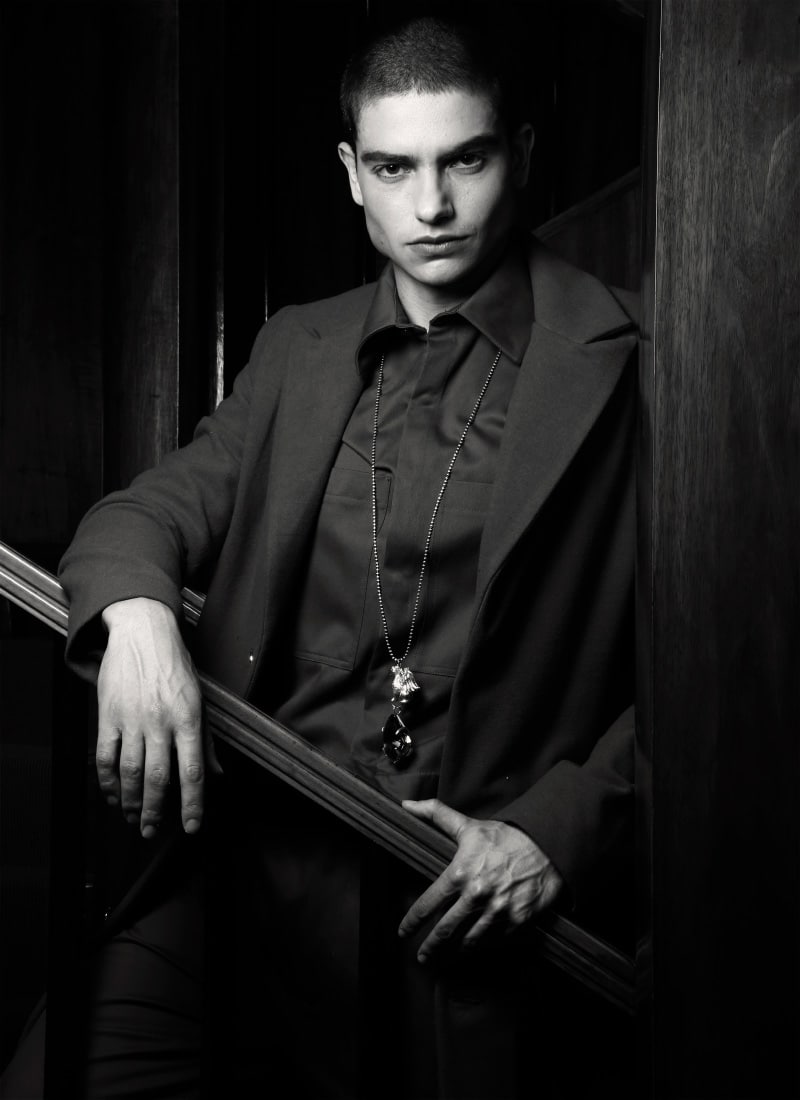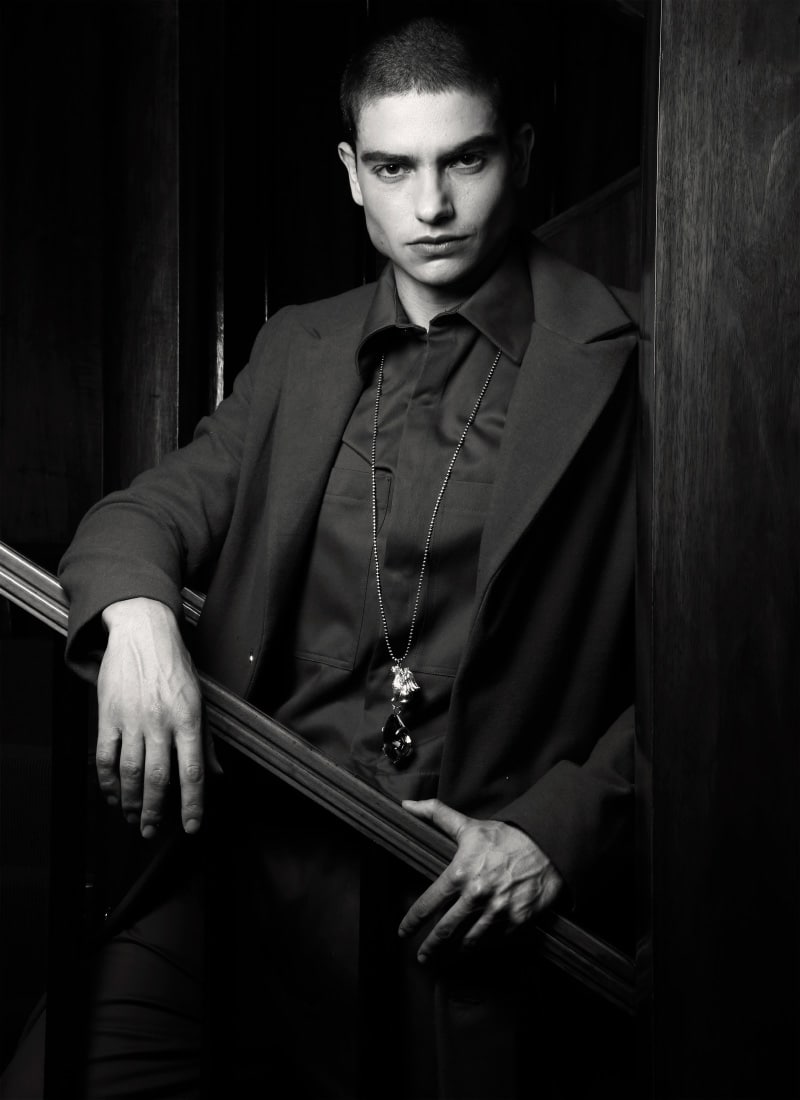 The favorite experience thus far?
I've always been a sportsman. I was a competitive swimmer up to 18 years old, competing with determination towards a specific goal, it was gratifying and a perfect metaphor for life.
Could you kindly elaborate on the trajectory that brought you to dive into this field?
Everything started when a photographer found me on Instagram and he wanted to do a shooting test, till then I never thought I could be considered for this kind of industry. I enjoyed this first step so much and looking back I'd never change a thing.
How do you react to trolling and online criticism?
When the criticism is just mean, offensive, and not constructive sometimes can hurt, but usually I don't give any attention to them, these attitudes only hide dissatisfied people.
How have you been coping with the crisis going on?
I'm trying to react in a positive way, confident that things will be better for everyone. and we will be more aware that nothing is to be taken for granted.
In an era stormed by the ruthless longing of digitalization and social media appearance, being constantly exposed to the public's eye must result quite daunting, particularly with the level of saturation present in such a field. In a nutshell, what are your key thoughts in regard to the whole Instagram thing?
Instagram has negative and positive aspects. it allows us to create even enduring contacts with distant people. But it often distorts real life.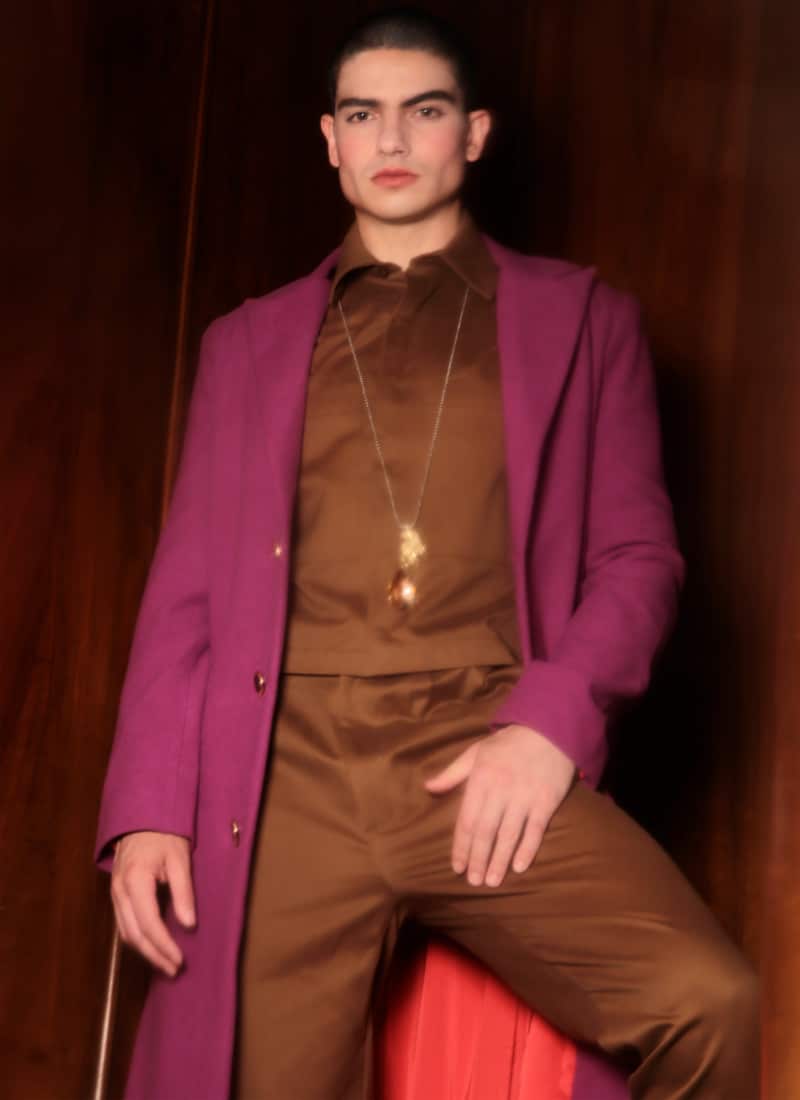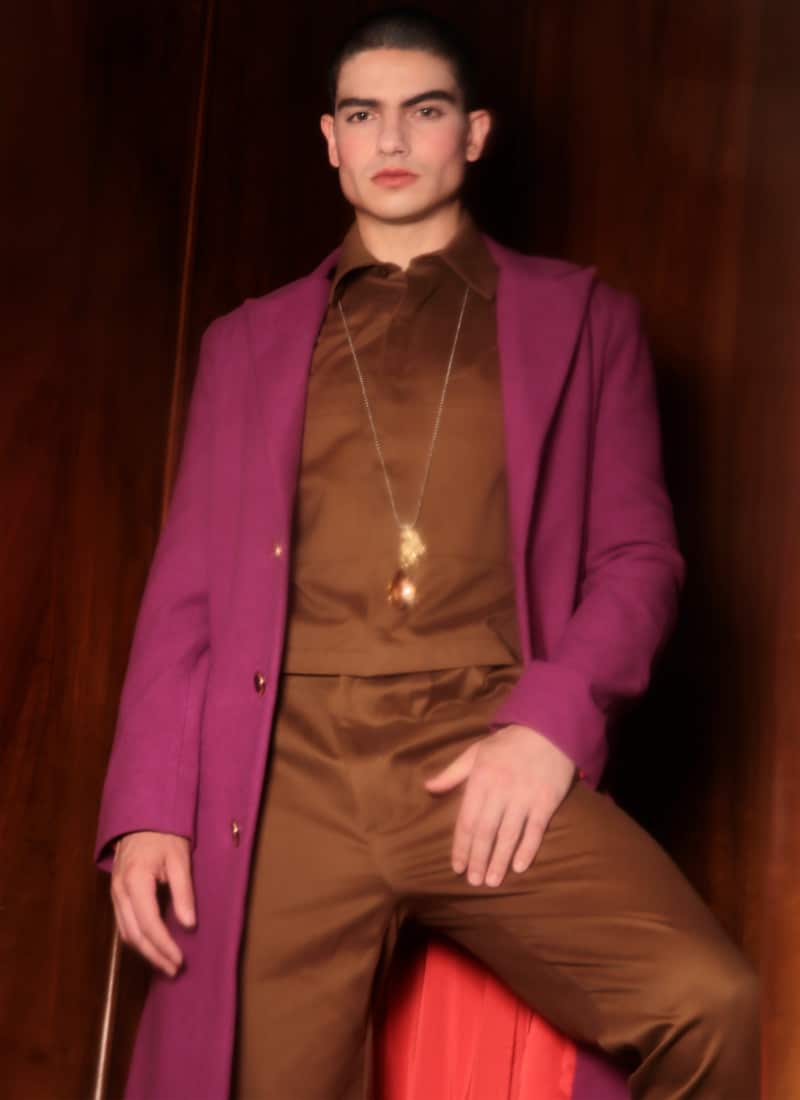 Do social media propel your identity? Or do they destabilize it in a way?
No social media don't give an appropriate image of me. I believe they give the distorted image of each person of us; we can choose what to show on our social platforms, you only share the best of what happens. It is a superficial drawing of what we are. Personally, I am very discreet, and I share just little of my private life. You can't really know someone through a screen.
If you could pause time and go back to a specific era. What would it be? And why?
If I could pause time and go back to a specific era it would be the 60's Italy because it was a dynamic and changing period: the economic boom, the great cinema, feminism movement.
What's been the most intriguing aspect of your career?
The most intriguing aspect of my career has been meeting new people and seeing the devotion and passion they dedicate to their work. It is of great inspiration.
Who would you like to be remembered for?
I would like to be remembered for having lived a life according to my ideas and inclinations without being influenced by anyone.
How do you feel like your legacy will be left in the world?
I don't think I have the power to make an impression on the world. But I believe that the union of many people who fight for their ideals can change history. Therefore, I will continue to carry on the battles I believe in.
Biggest remorse?
I have no great remorse, I certainly made some mistakes, but I prefer to make mistakes rather than not to risk.
What's the wisest lesson you've learned about being in the industry?
I have learned that the simplest and most humble people are the most valuable, they show their potential by their actions and not just talking. Any advice to give the young wave of aspiring people, wanting to venture into your world? Do not judge only by appearances. The fashion industry may seem superficial, but it is made up of sacrifices and hardworking people.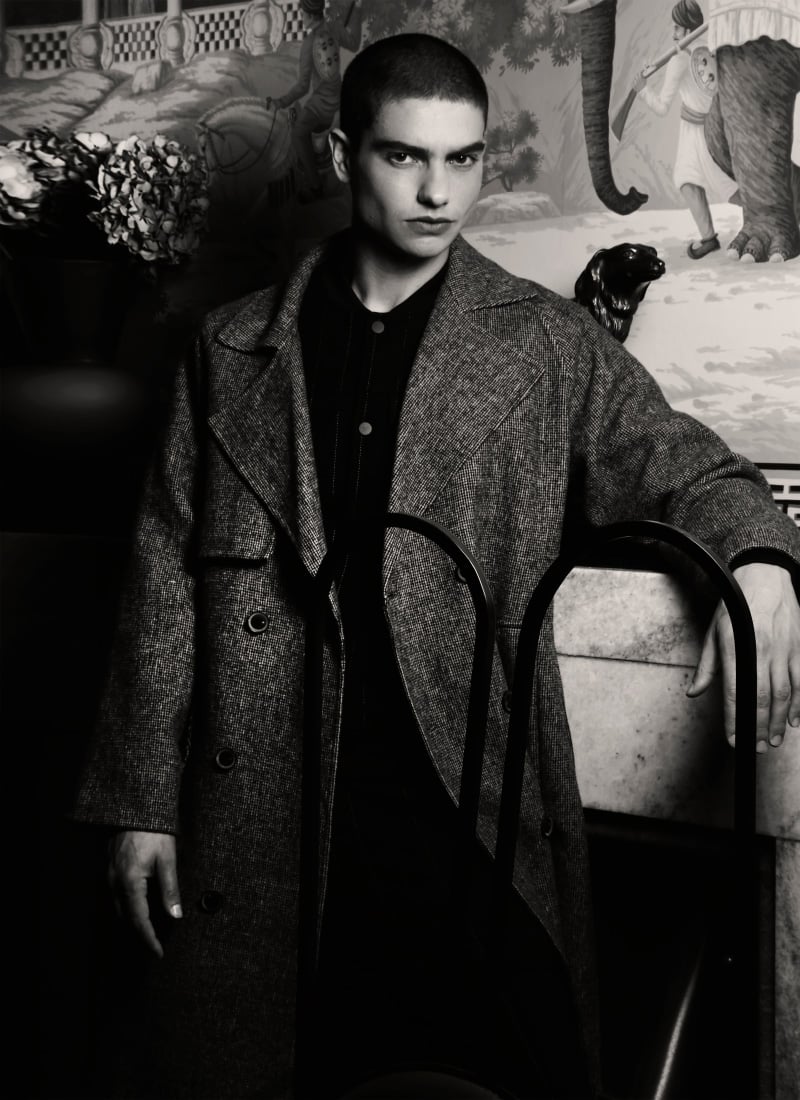 Photographer: Giuseppe Riserbato @giusepperiserbato
Stylist: Stefano Guerrini @stefano_guerrini
Stylist's assistant: Salvatore Pezzella @sasy_pess, Greta Tedeschi @gretatede
Grooming: Valeria Stefanelli @valeriastefanelli_mua
Talent: @luc4.lombardi from URBN Management @urbnmilan
Brands: Antony Morato, Botteva Veneta, Futuro Remoto, Giordano Mercante
Special thanks to: TED Milano by Ilaria Ferraro Toueg @tedmilano