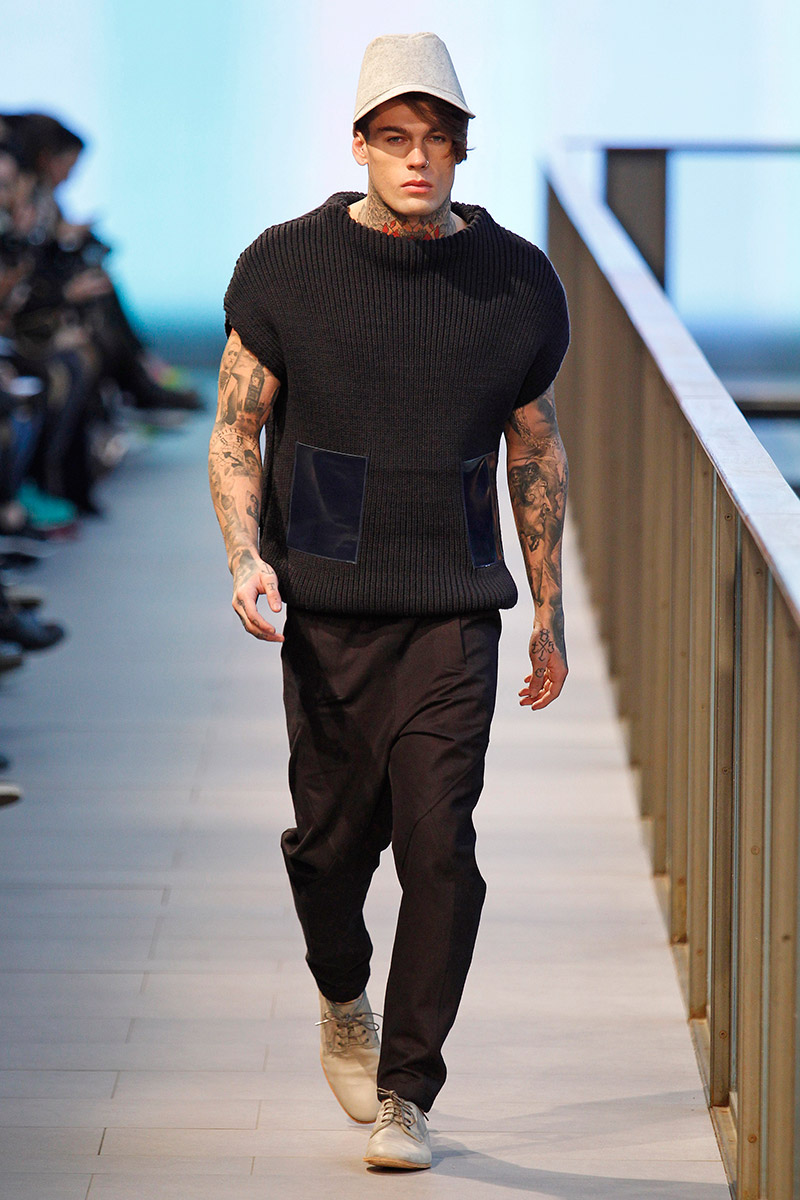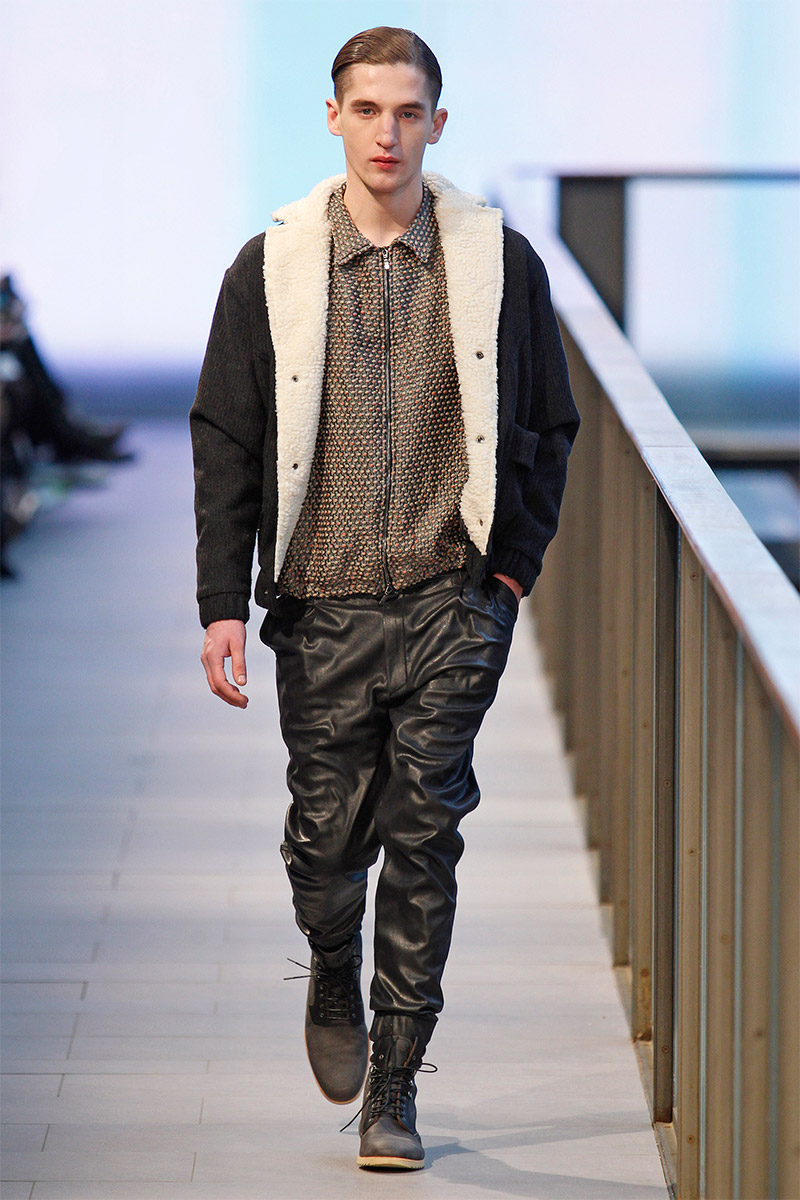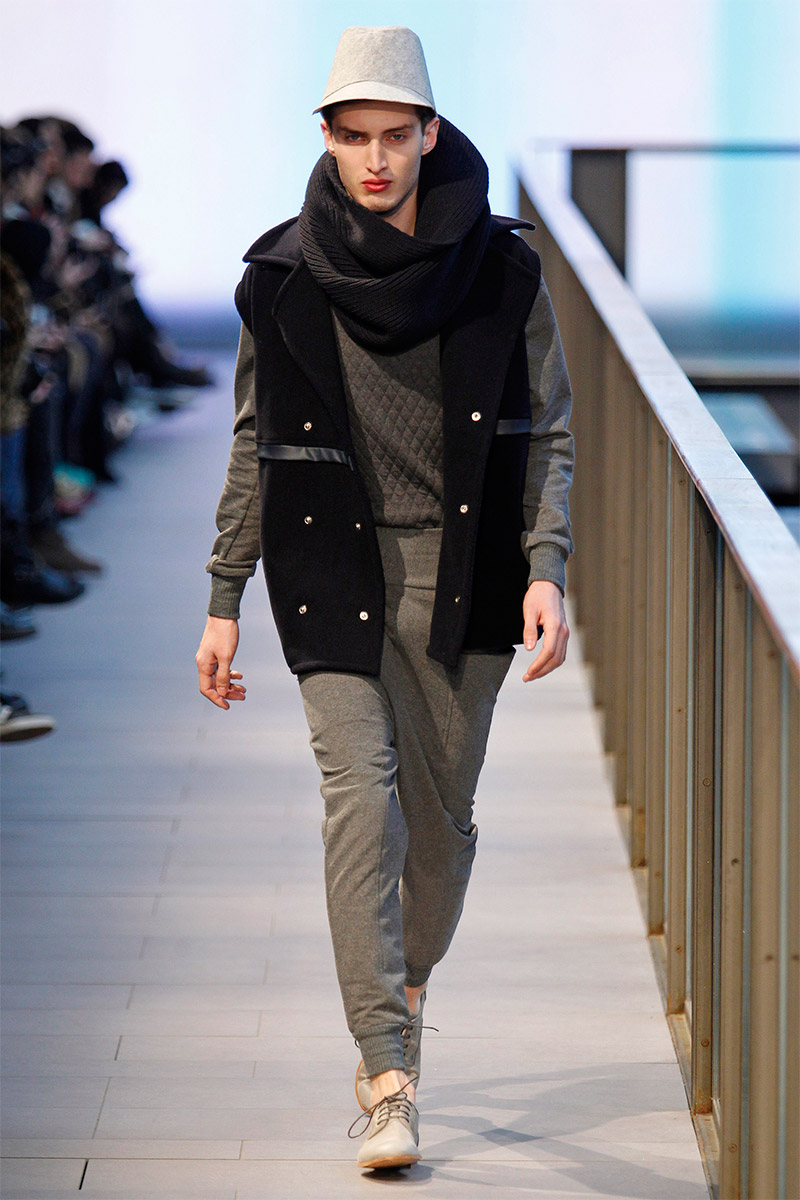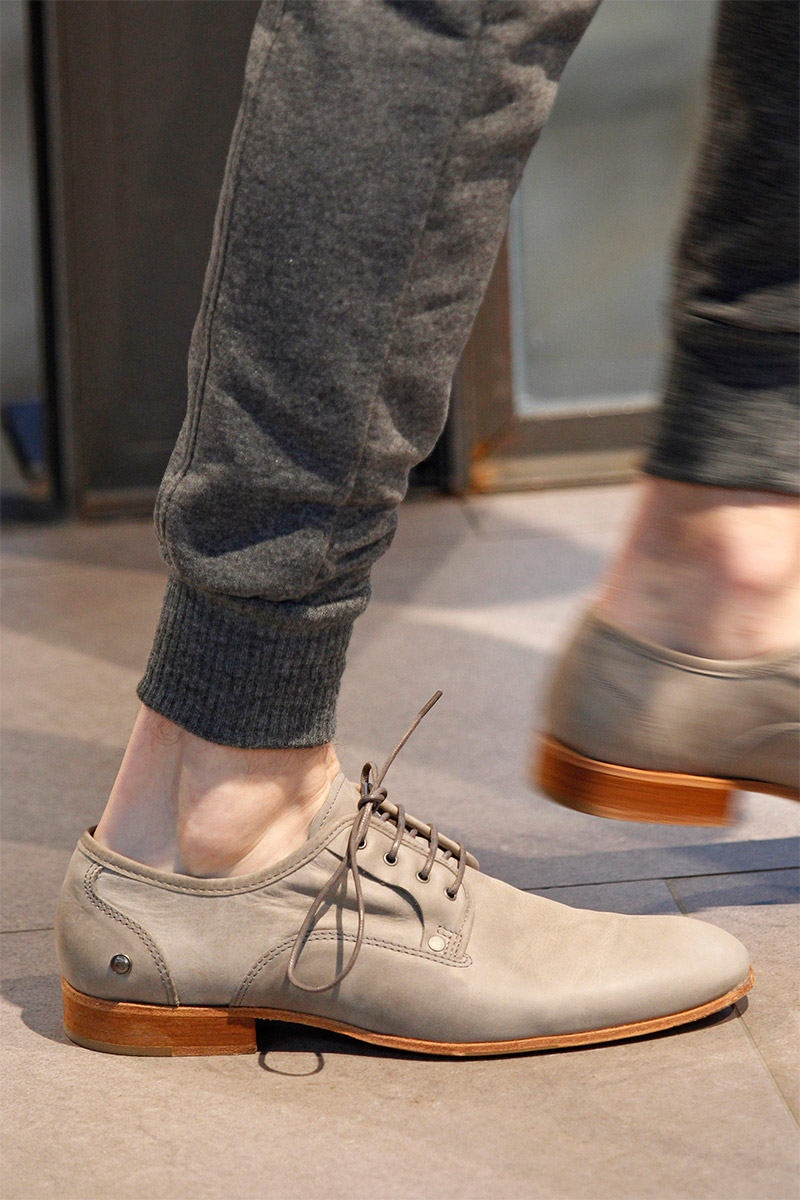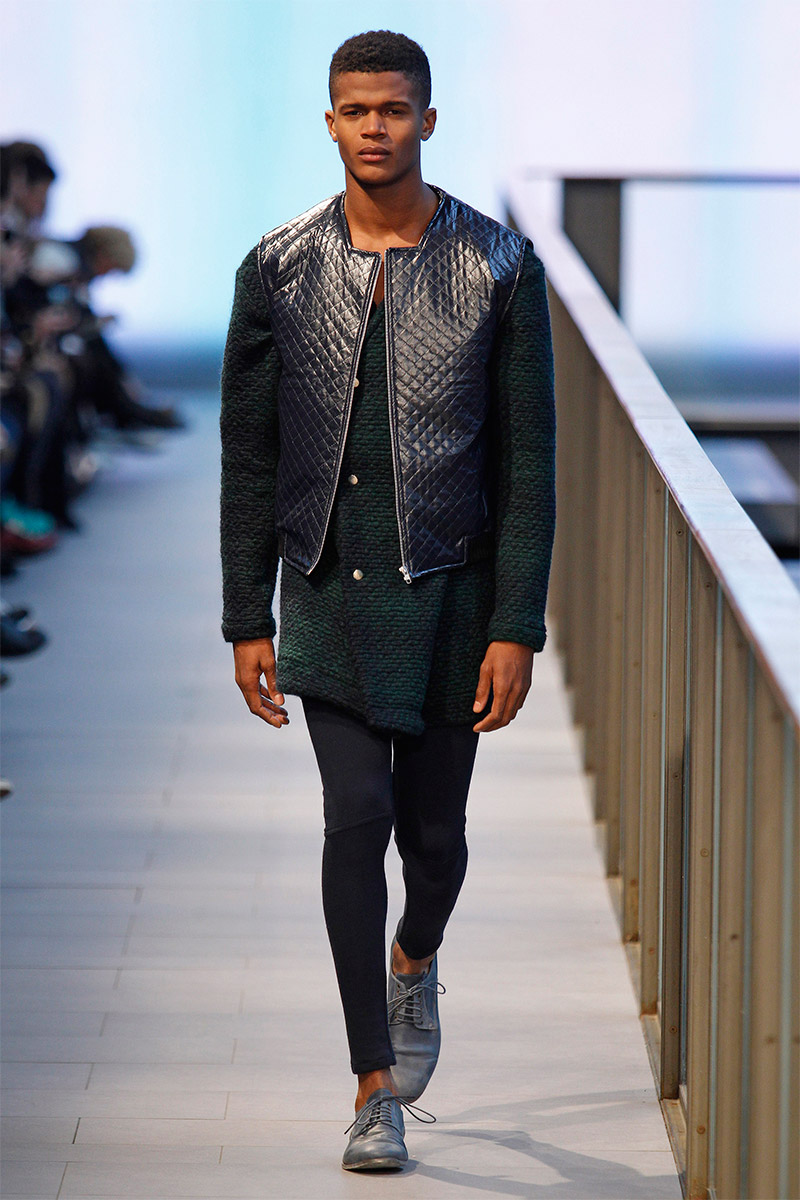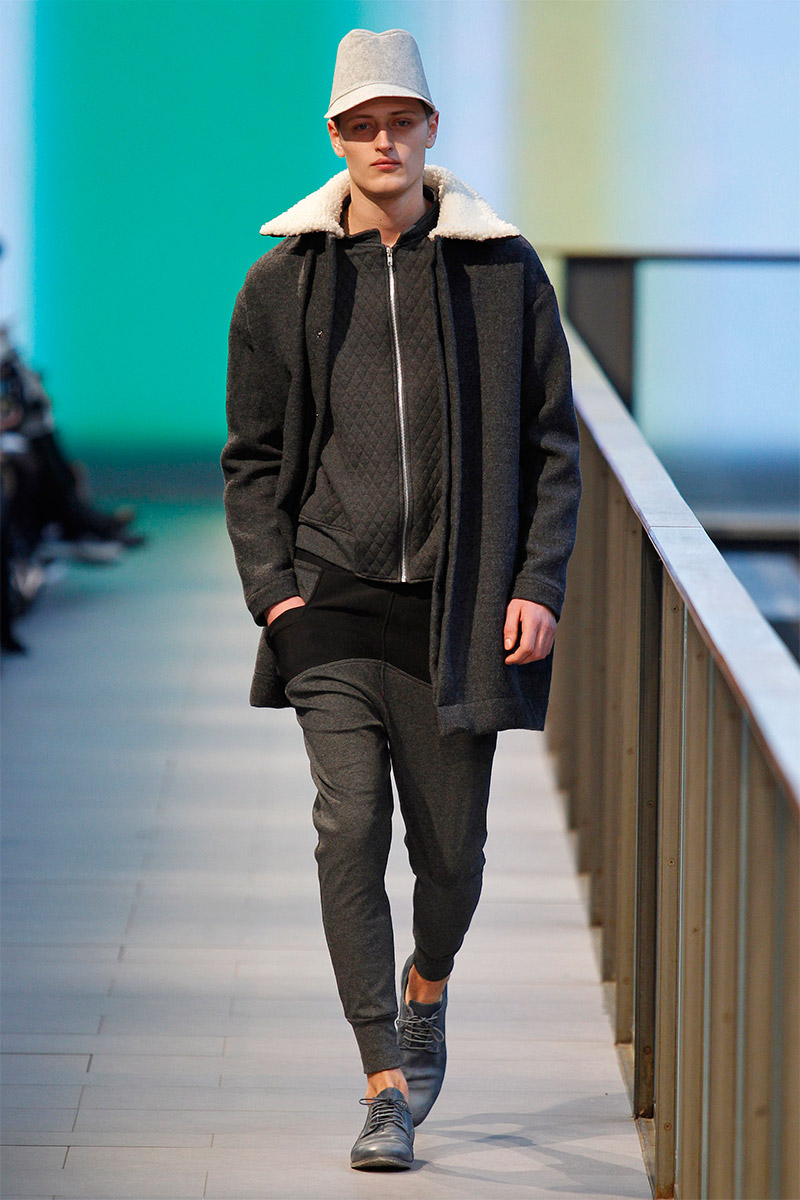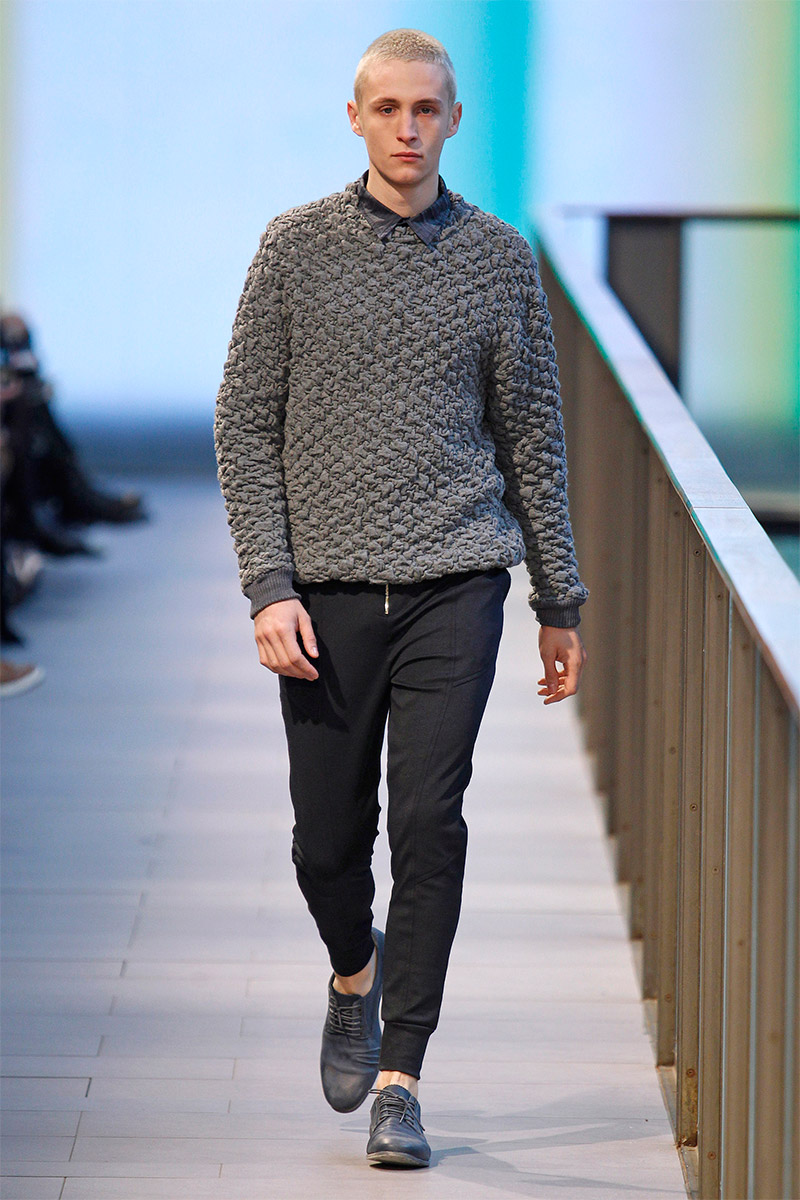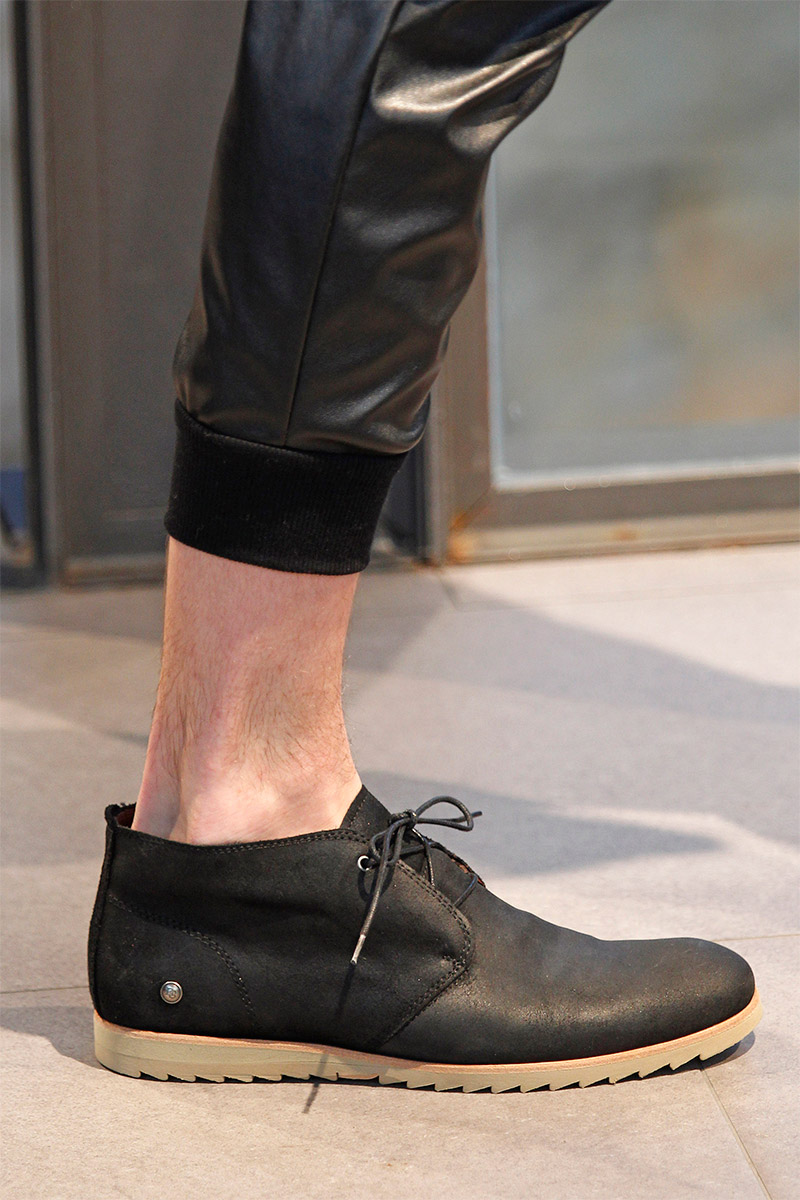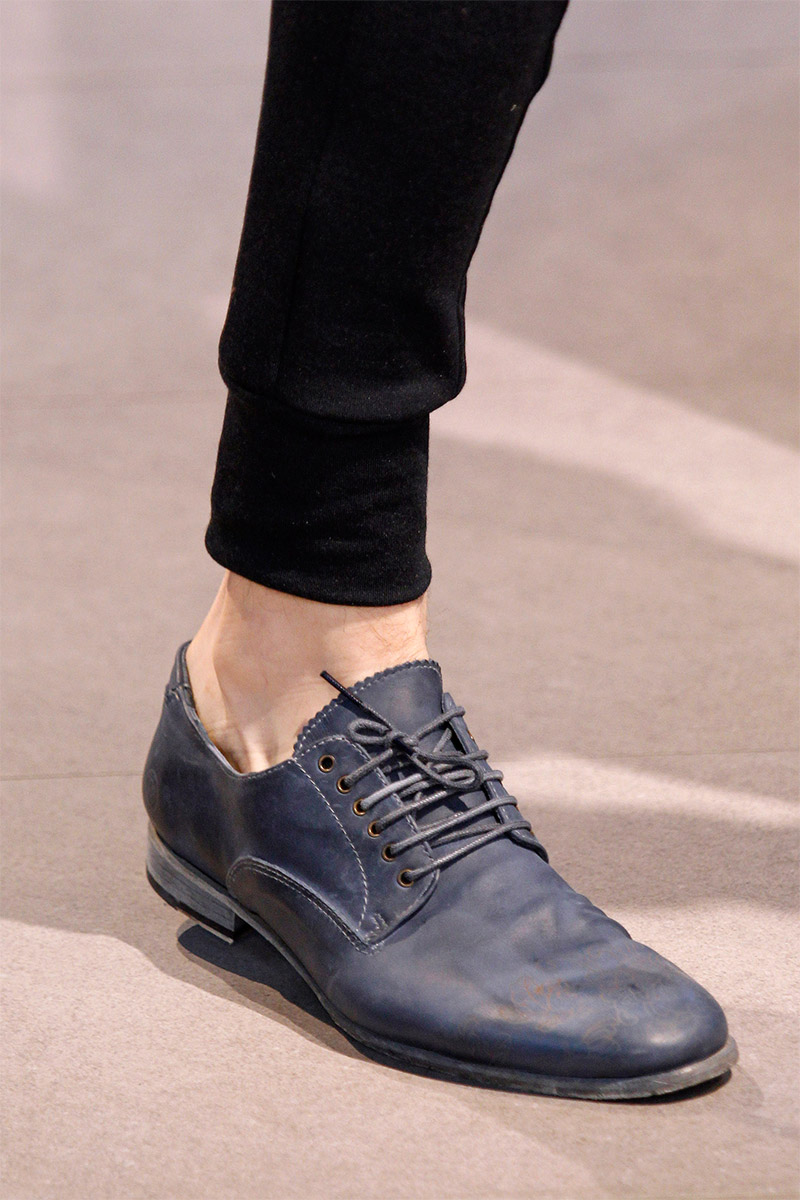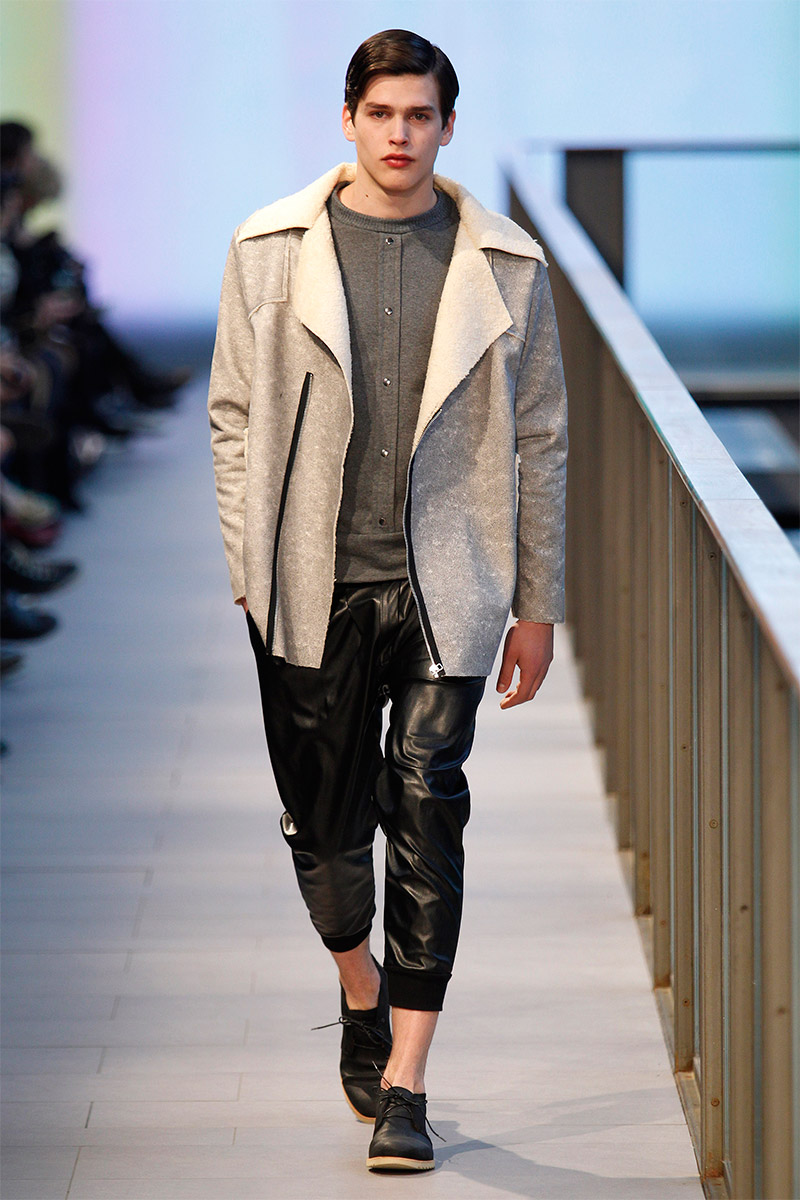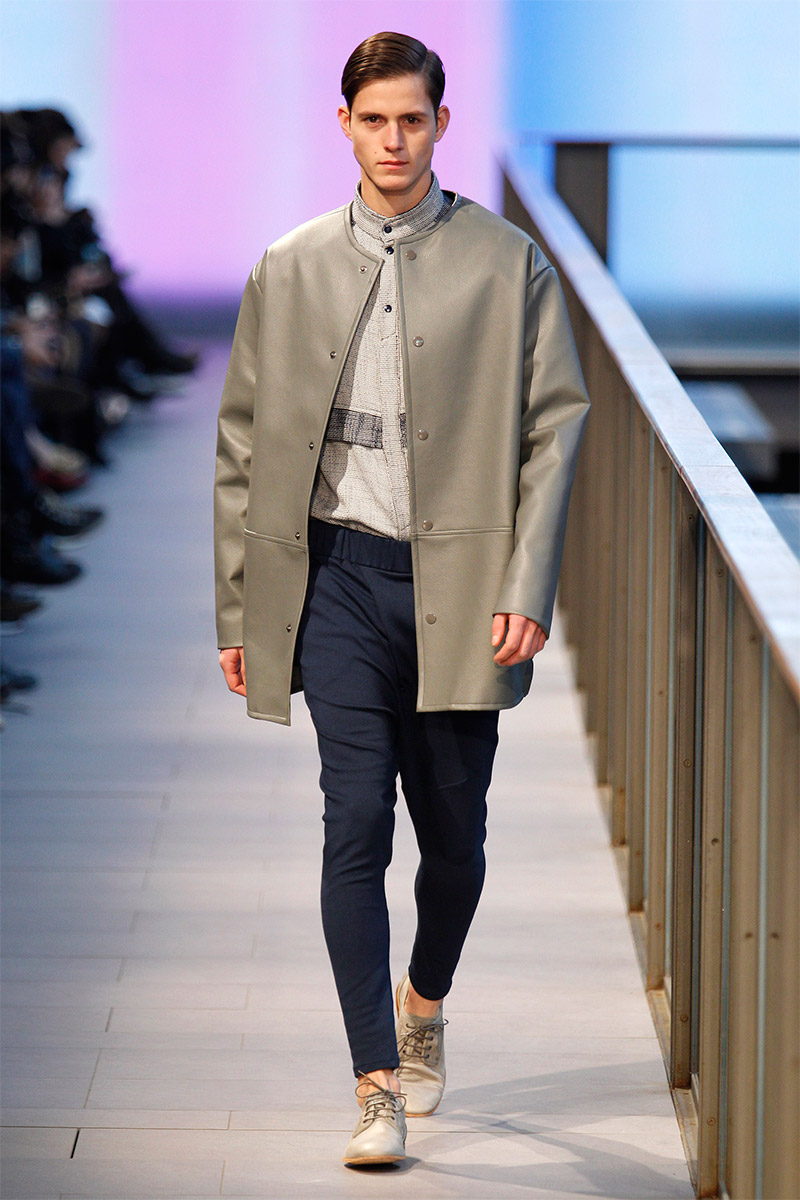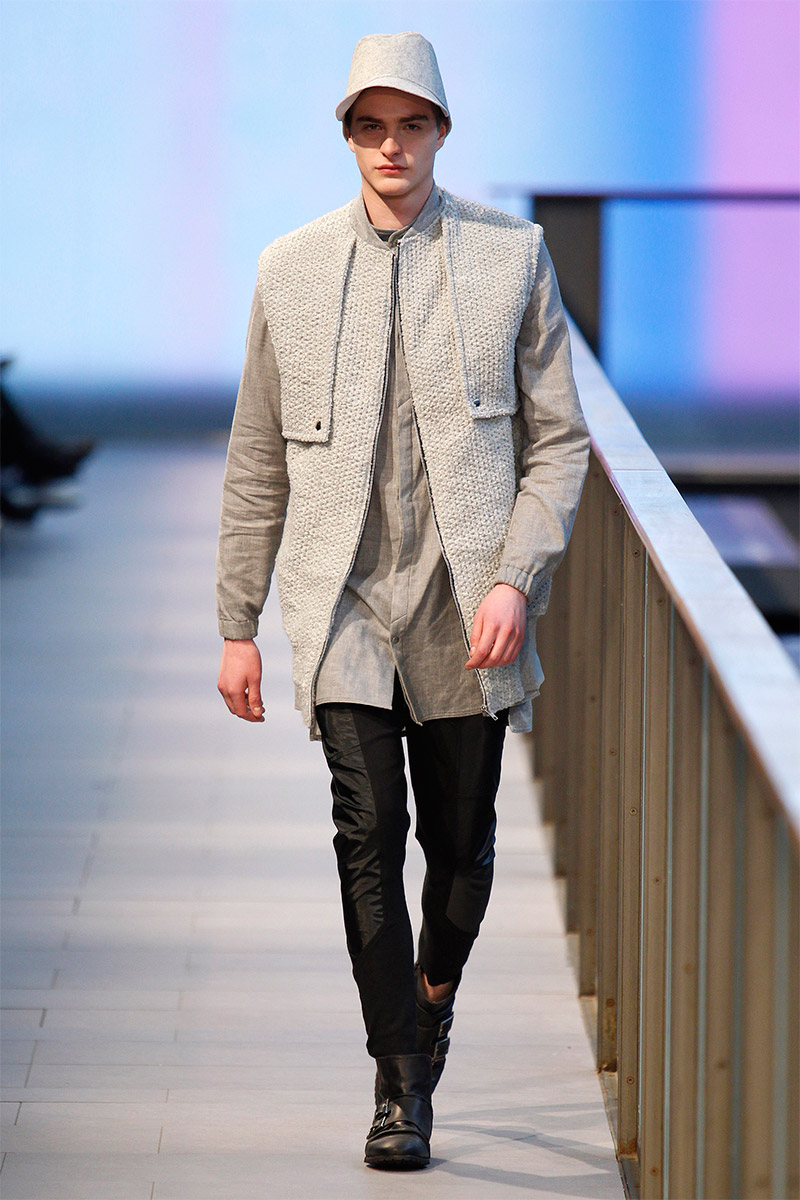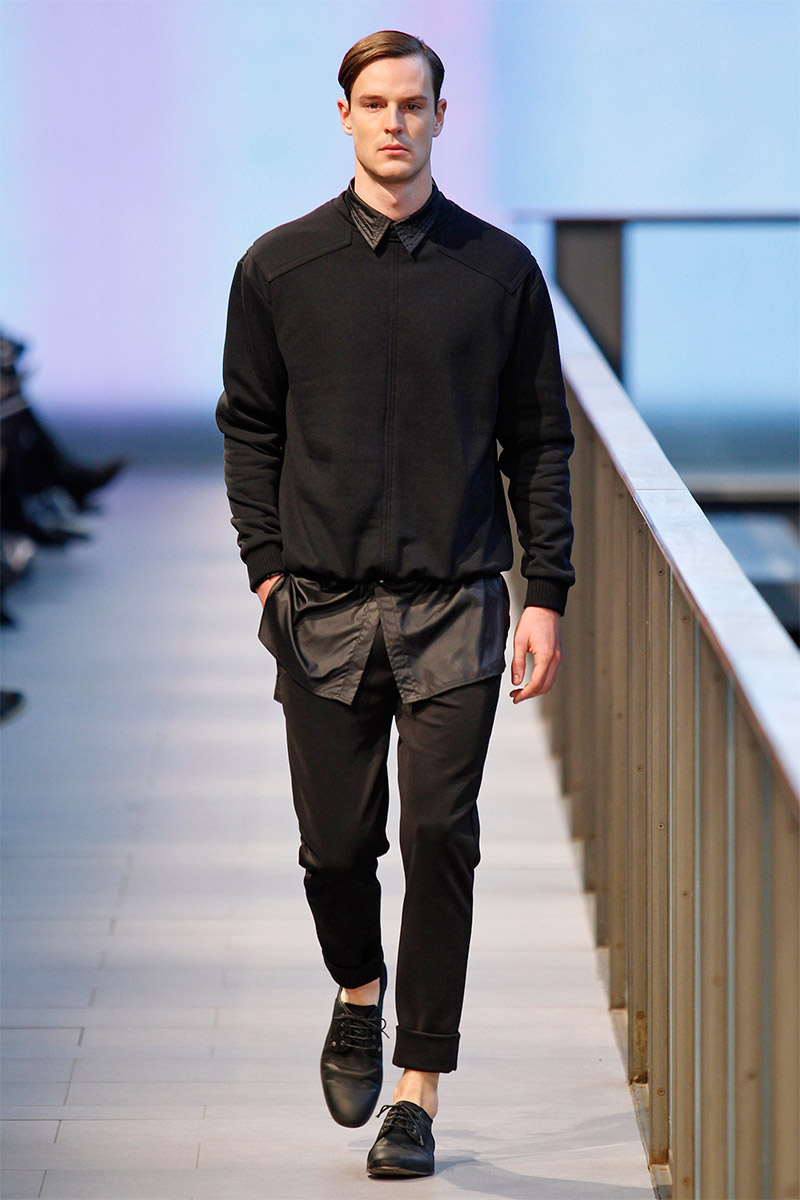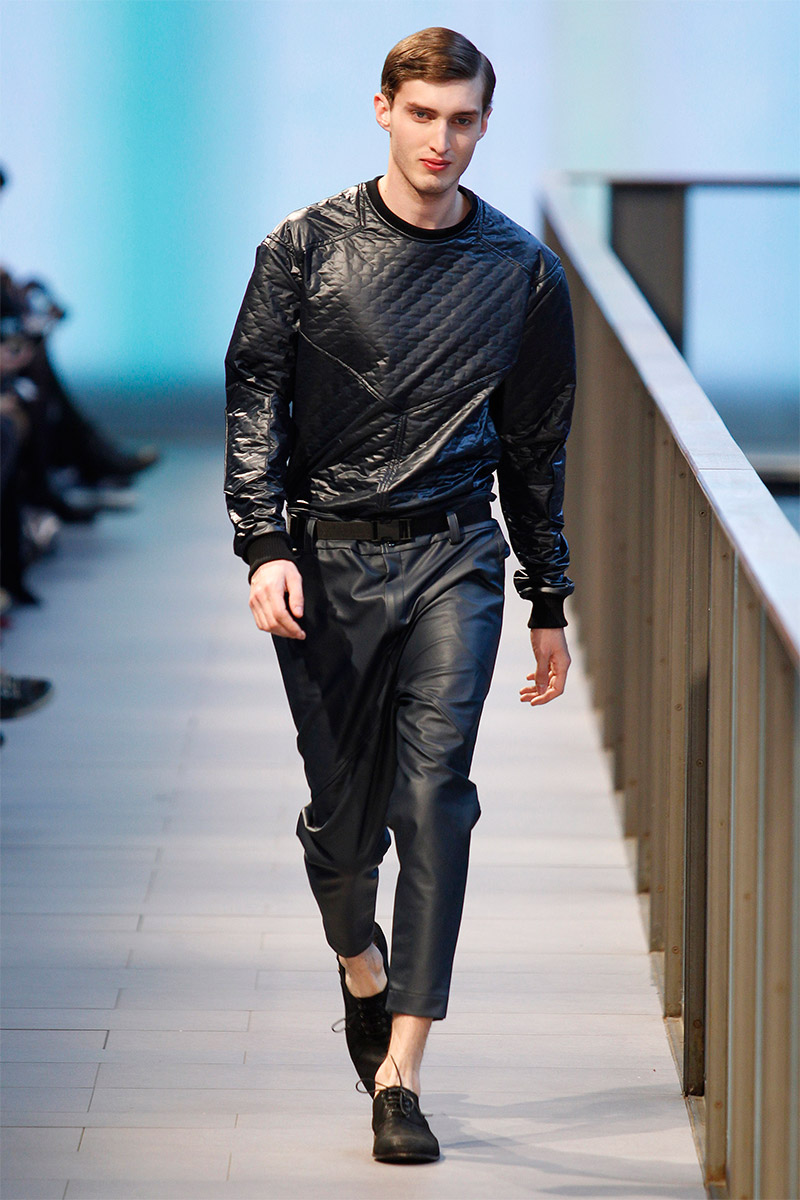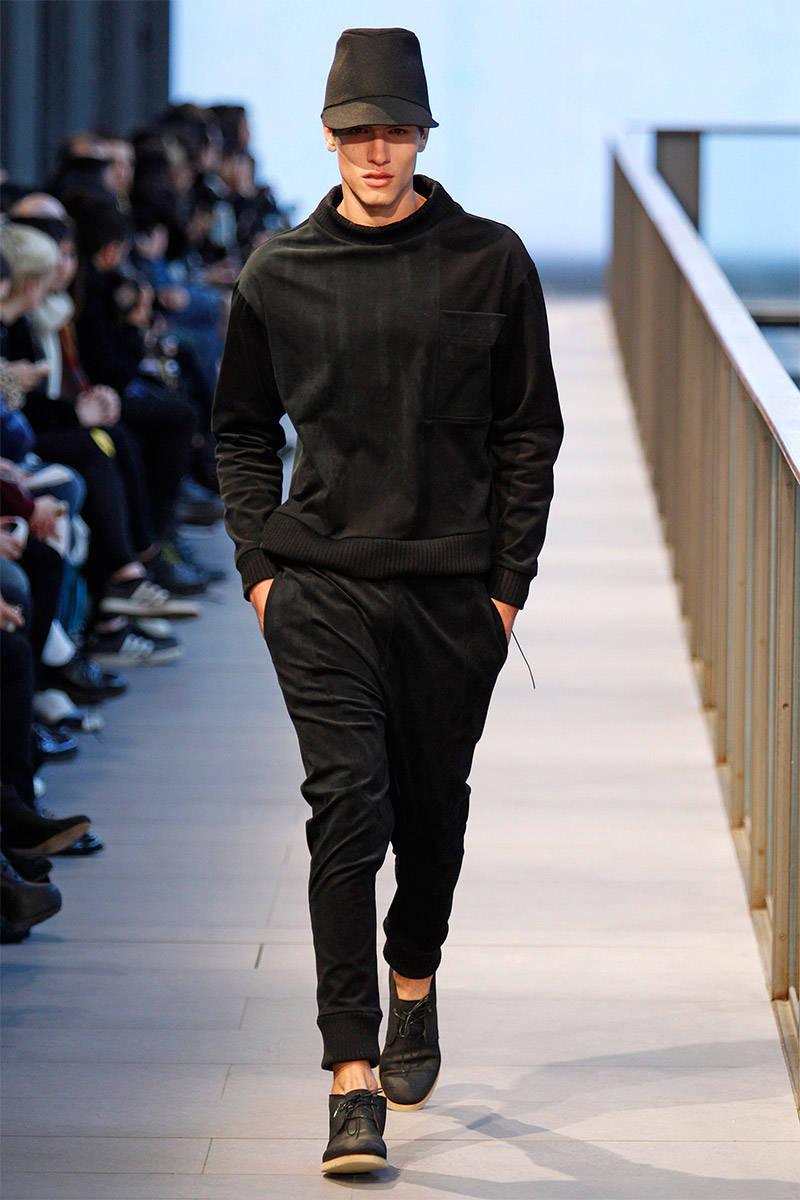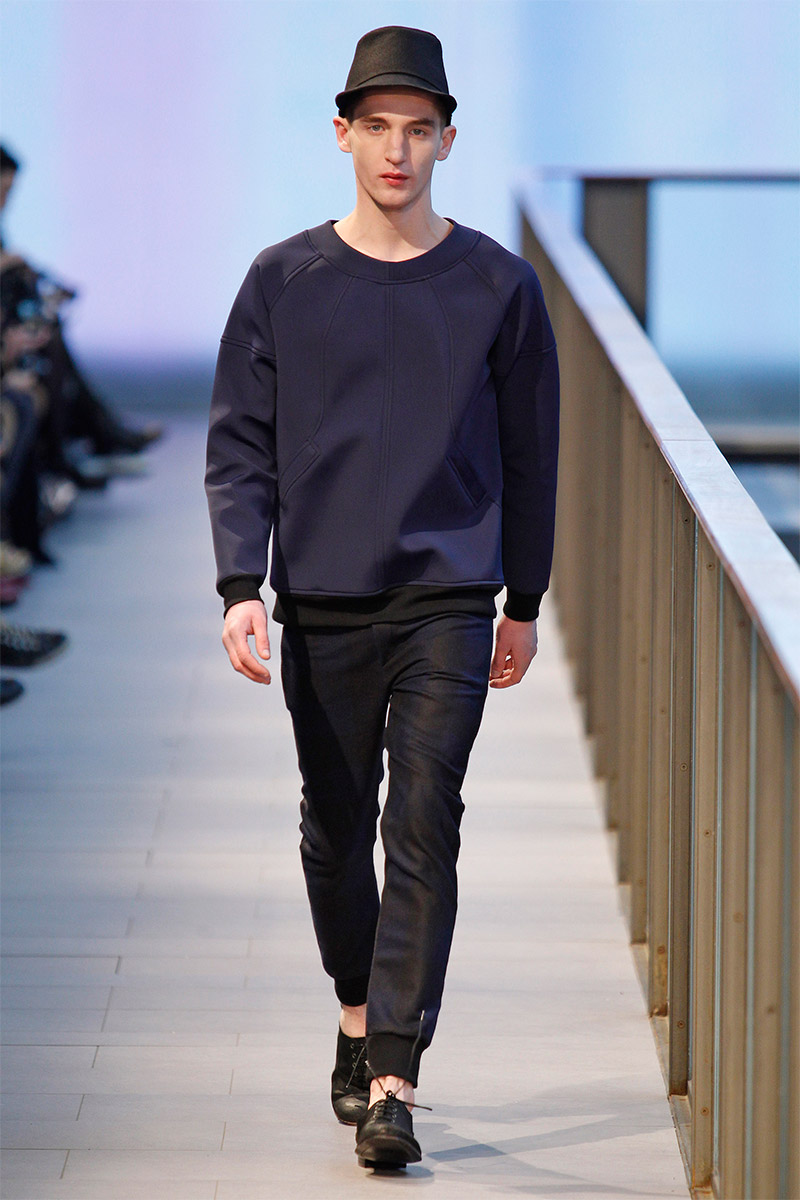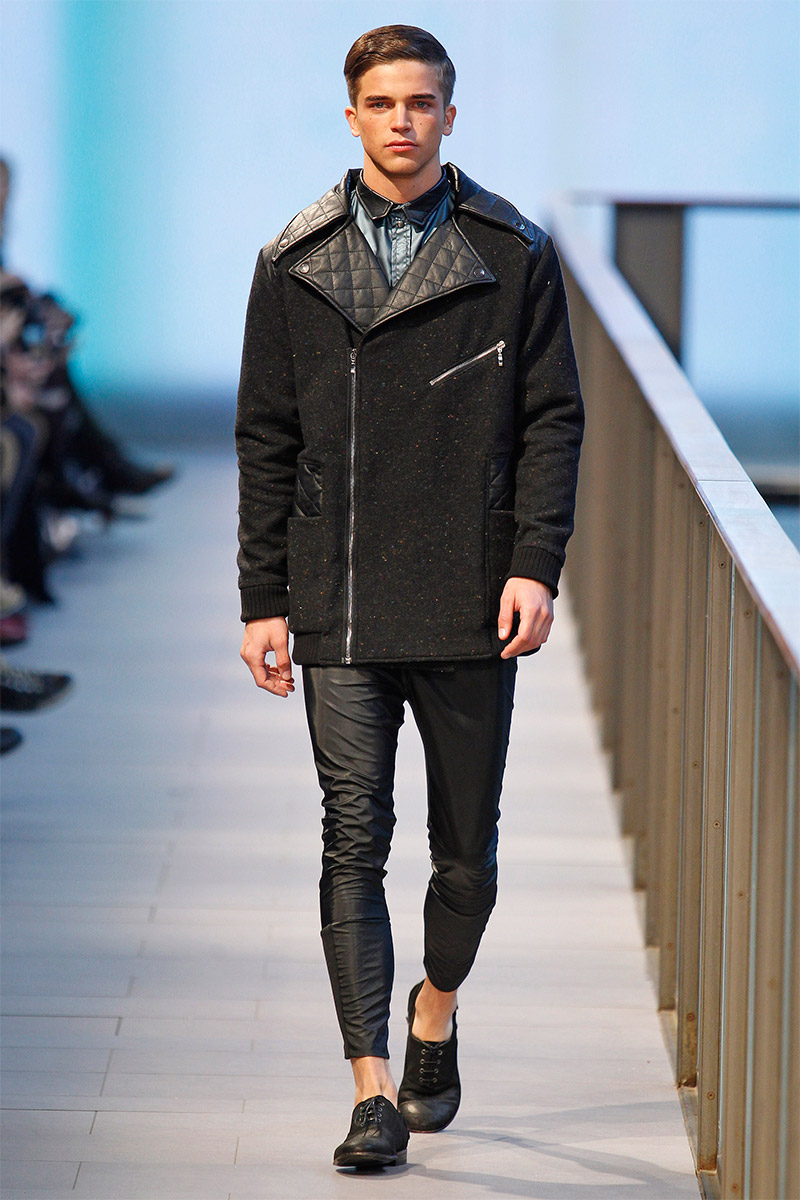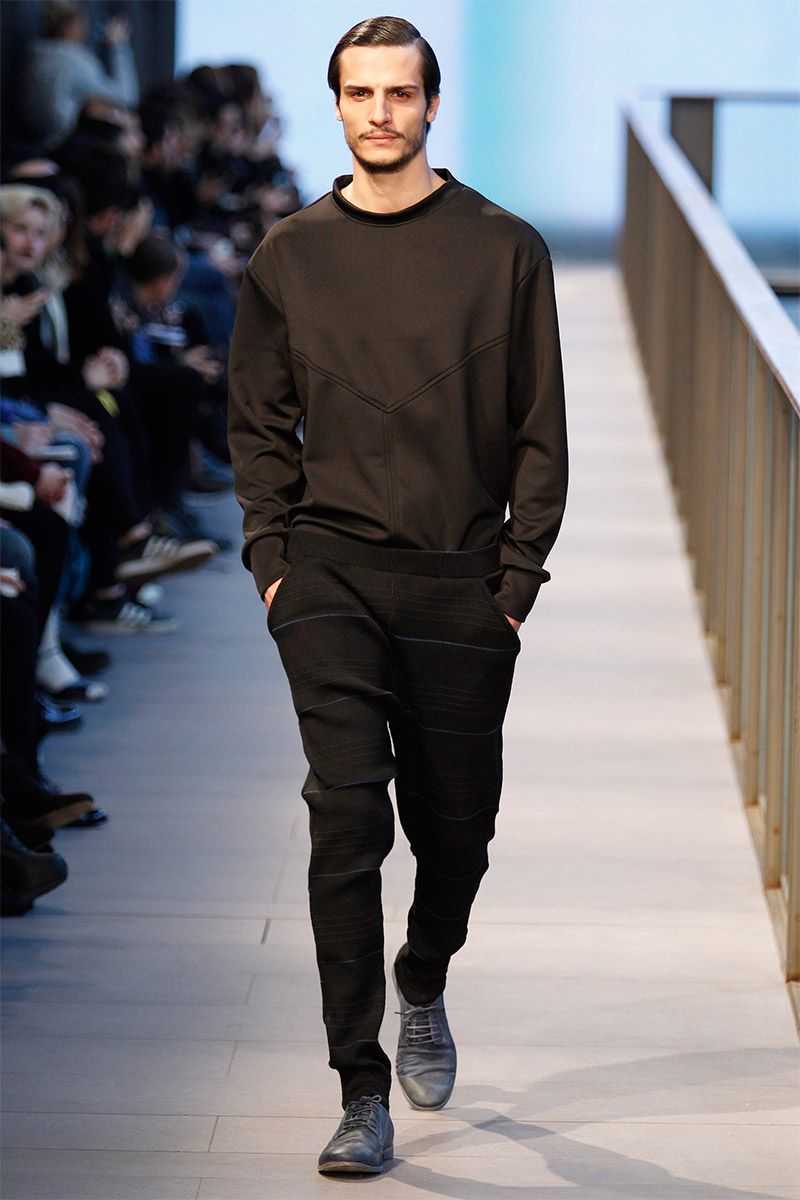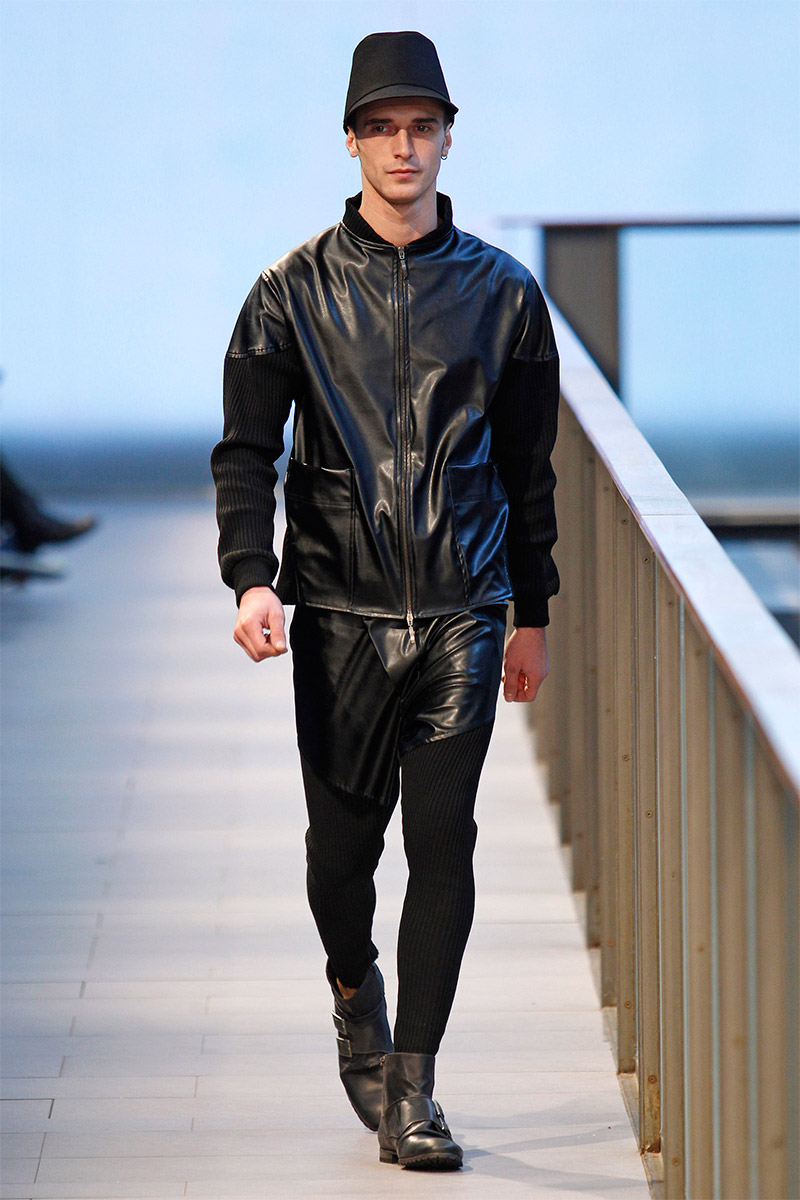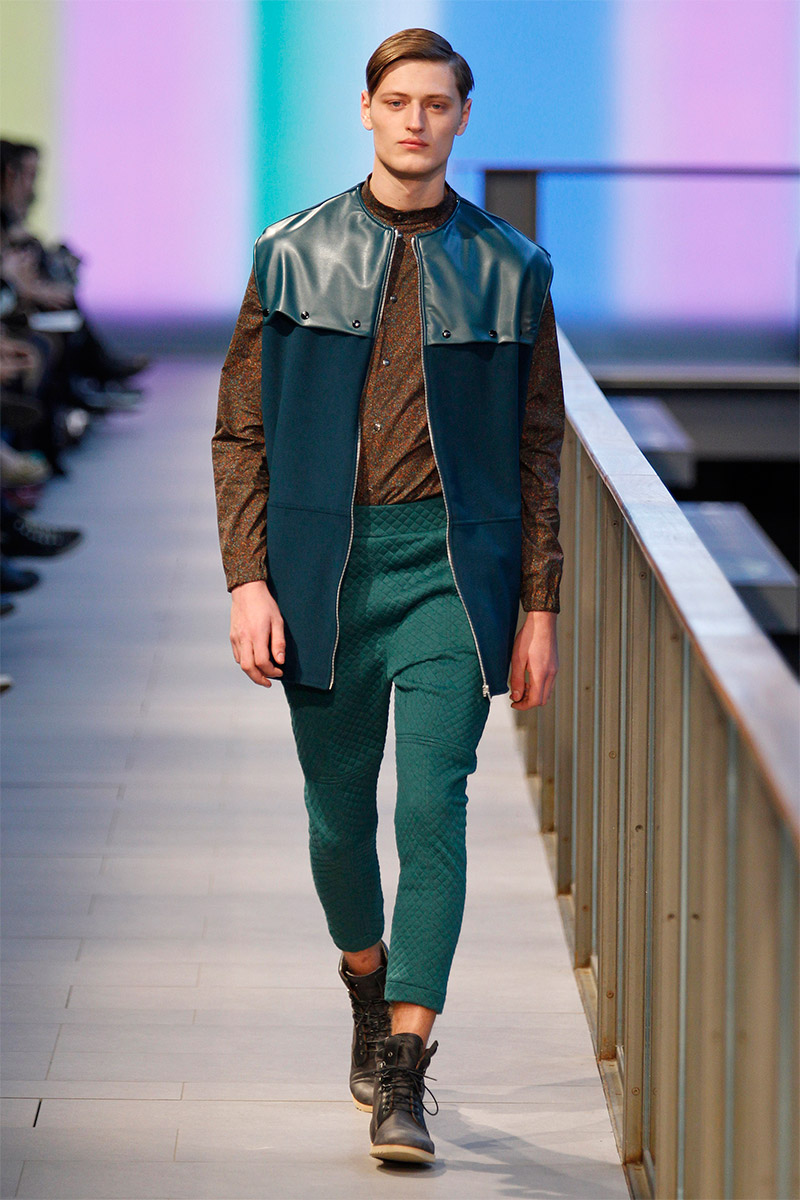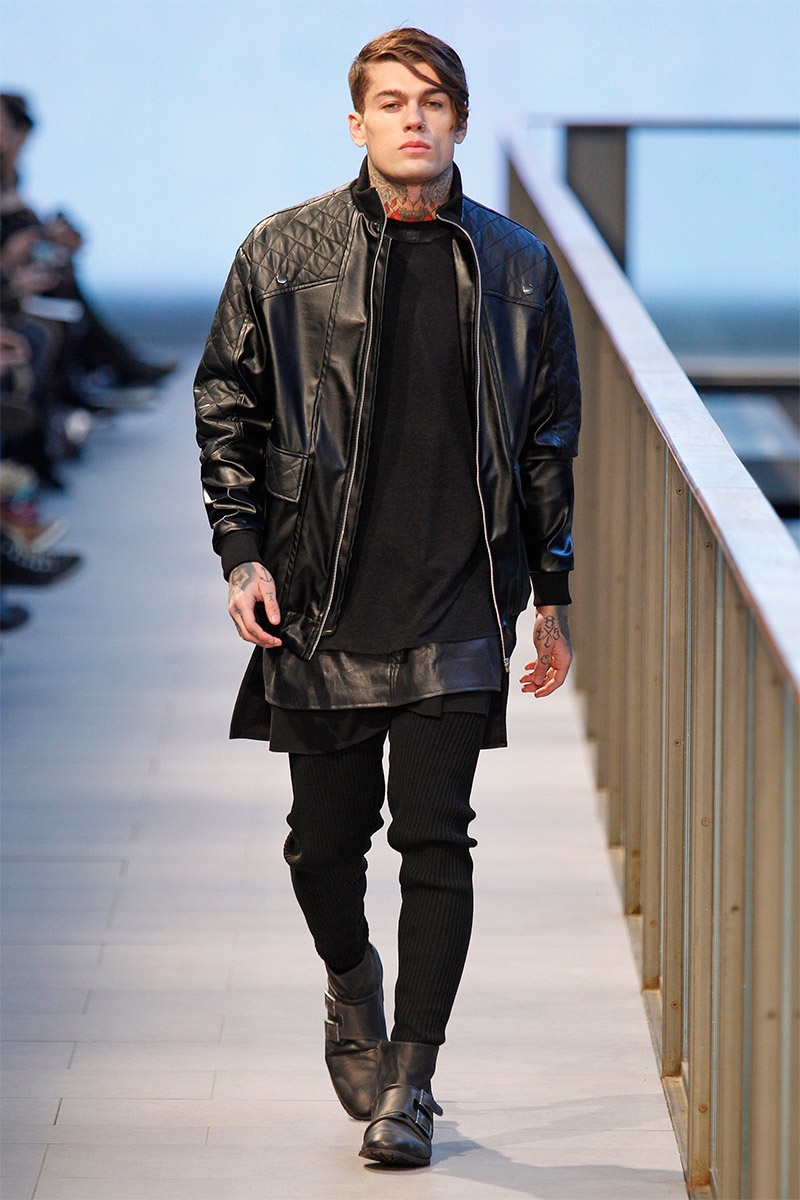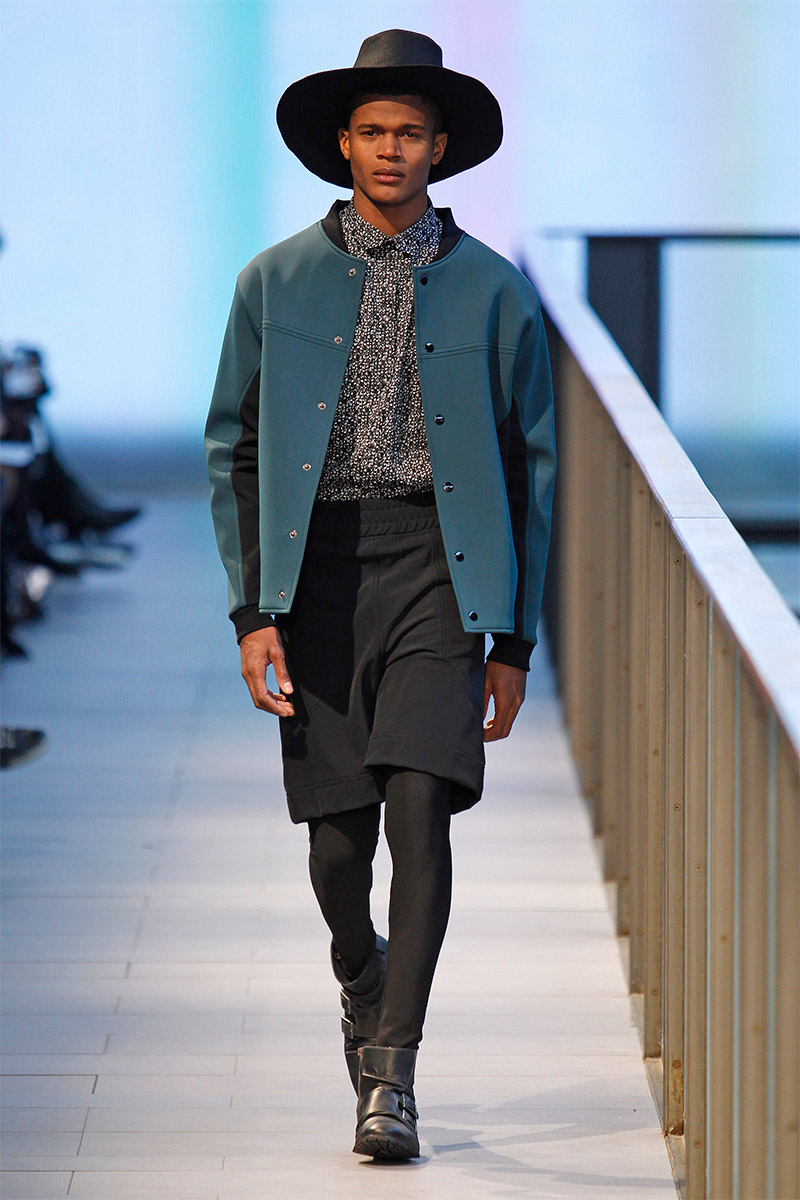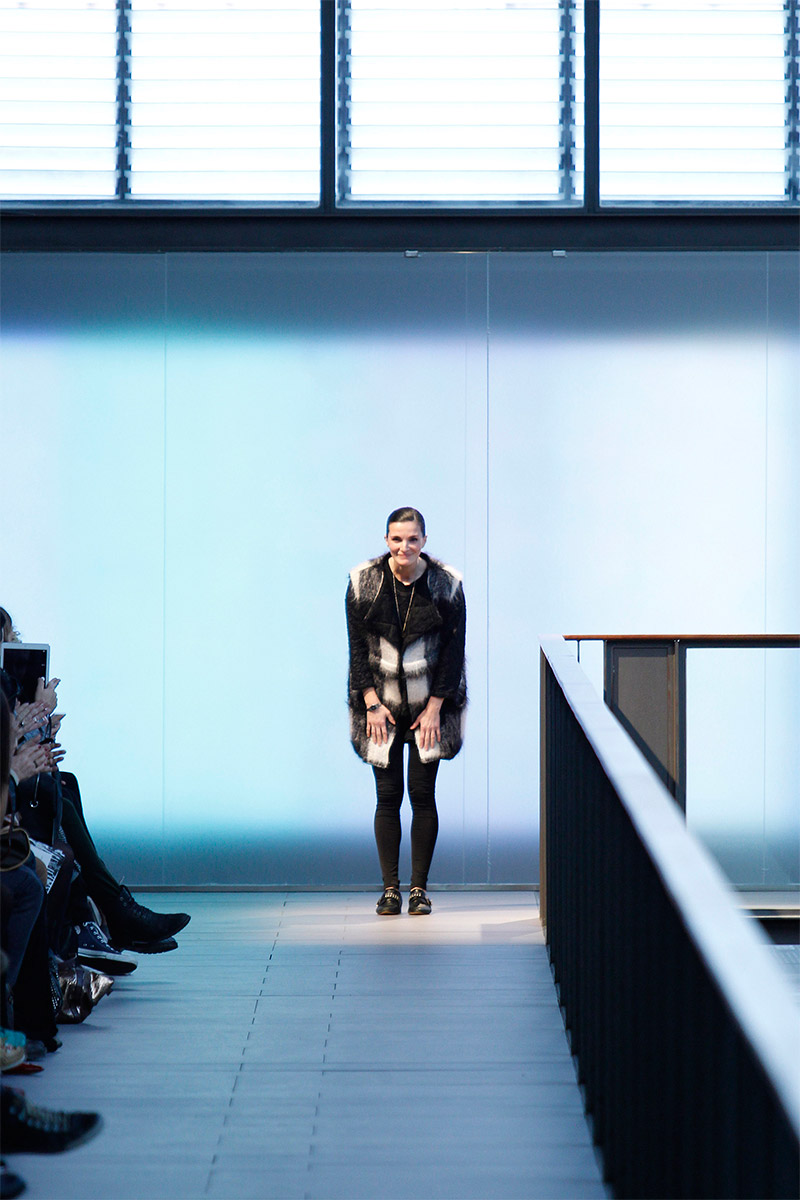 Georgina Vendrell presented her Fall/Winter 2014 collection during 080 Barcelona Fashion, based on contrasts, on the dual, on the union of opposites resulting in harmony and balance. The mixture of materials, the contrast of textures and finishes. Rough and smooth, matte and glossy, elastic and organic fabrics.
Pressed wools, imitation leather, neoprene and circular knit. As for the chromatic concept, blacks, grays and blues predominate. Color-block combinations help to enhance the contrast and the minimalist lines. Architectural lines, clean silhouettes and impeccable finishes. Bombers, trench coats, maxi shirts, and unstructured pants.
The vanguard as starting point to dress an unprecedented, urban, contemporary man.