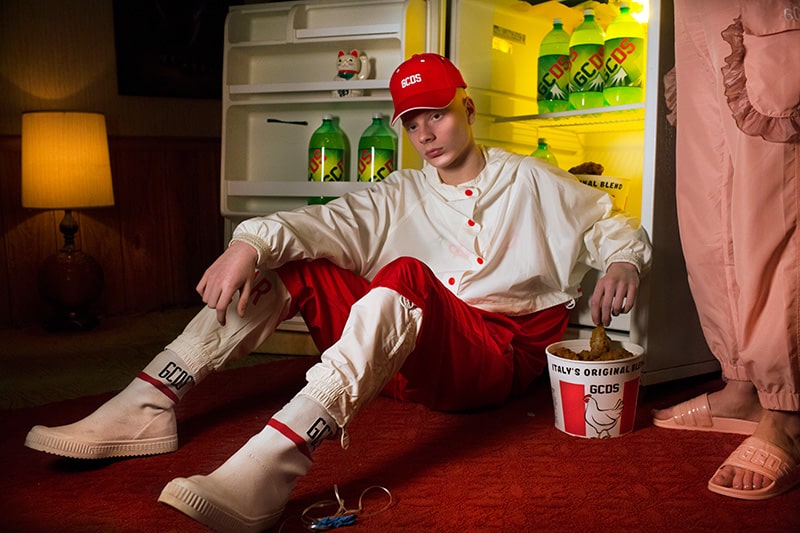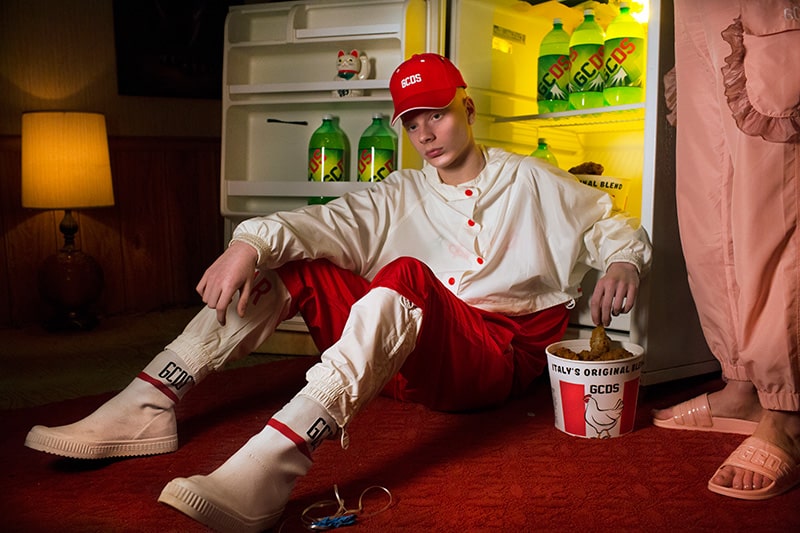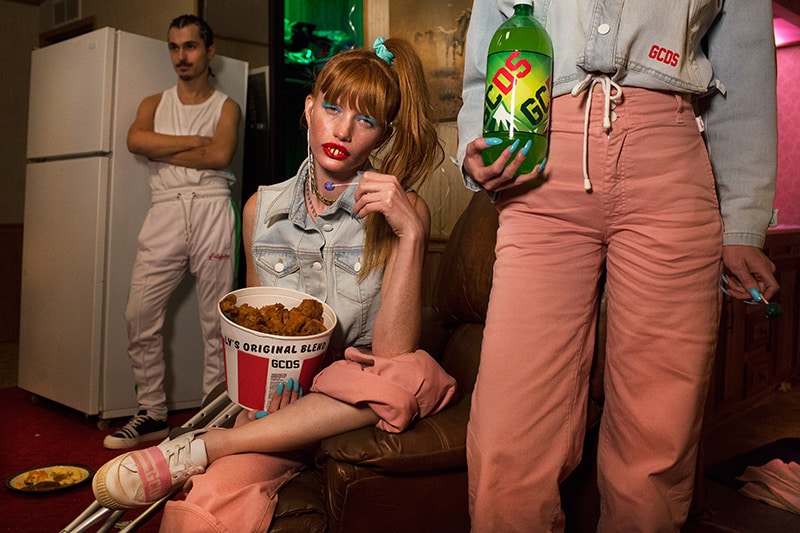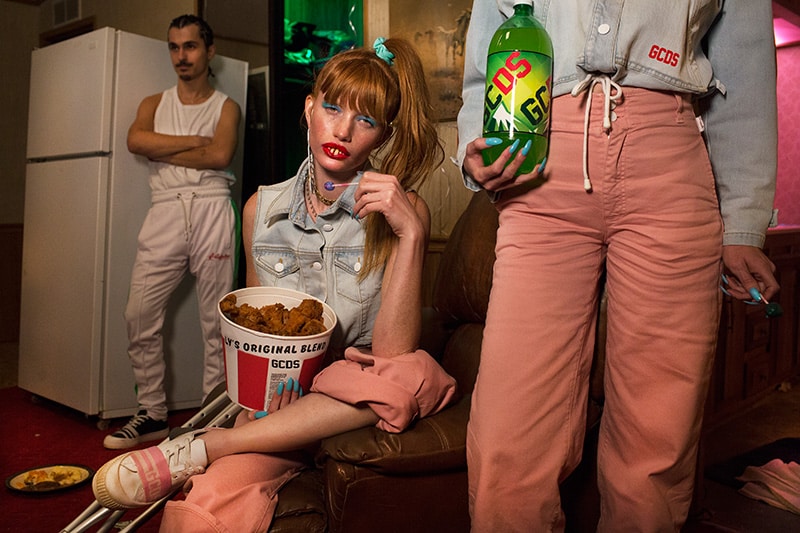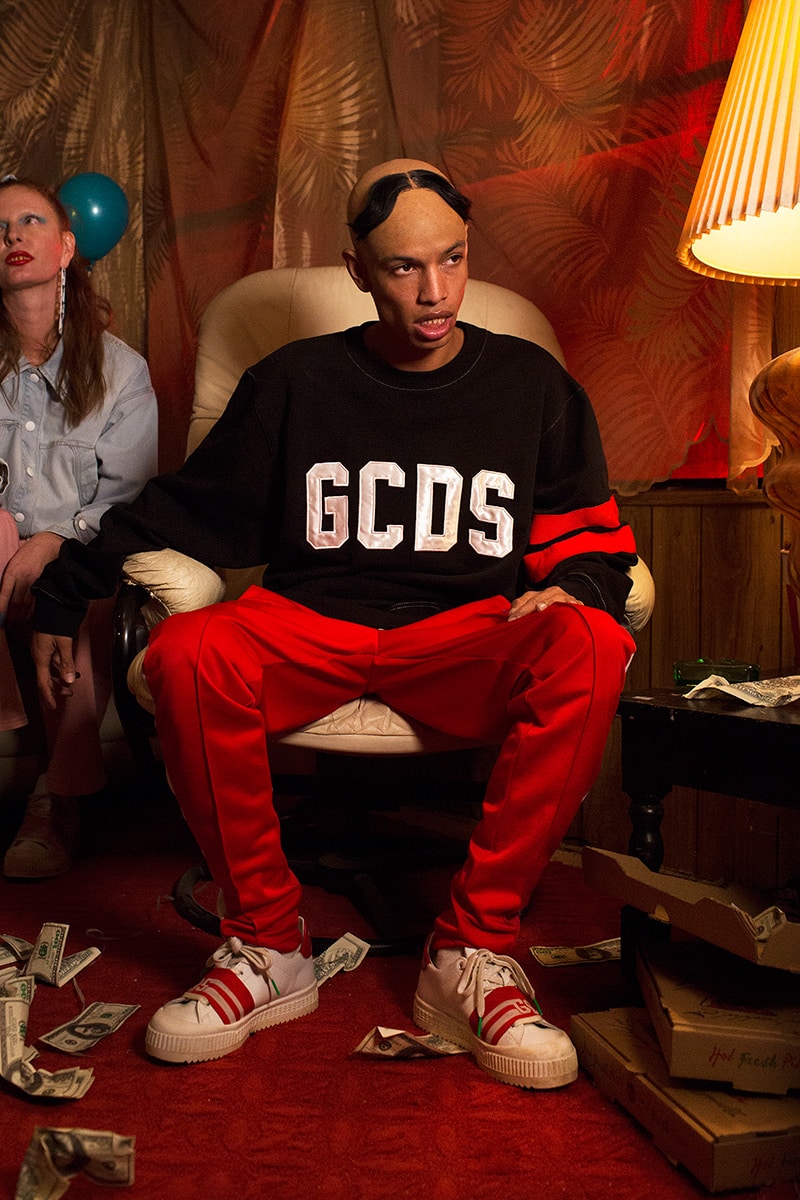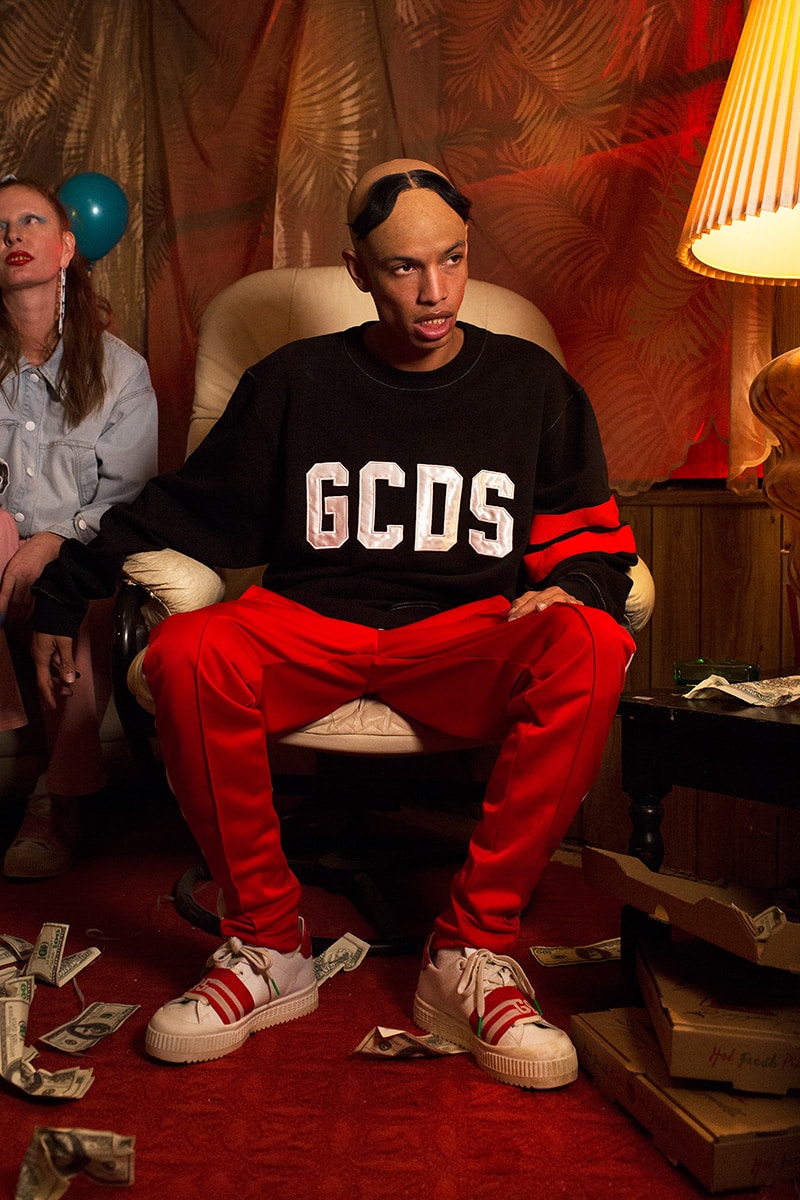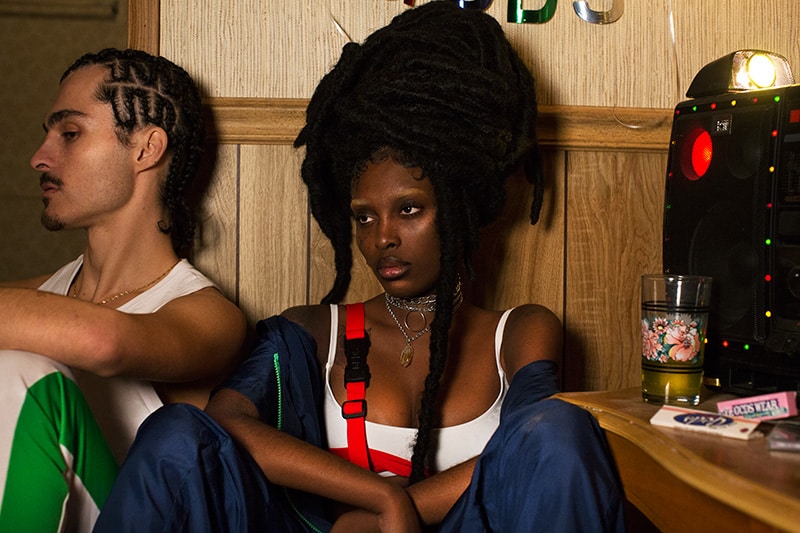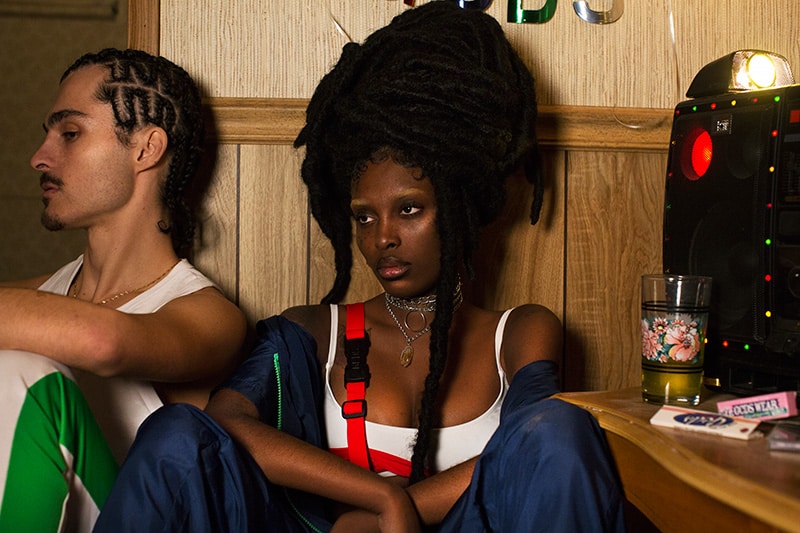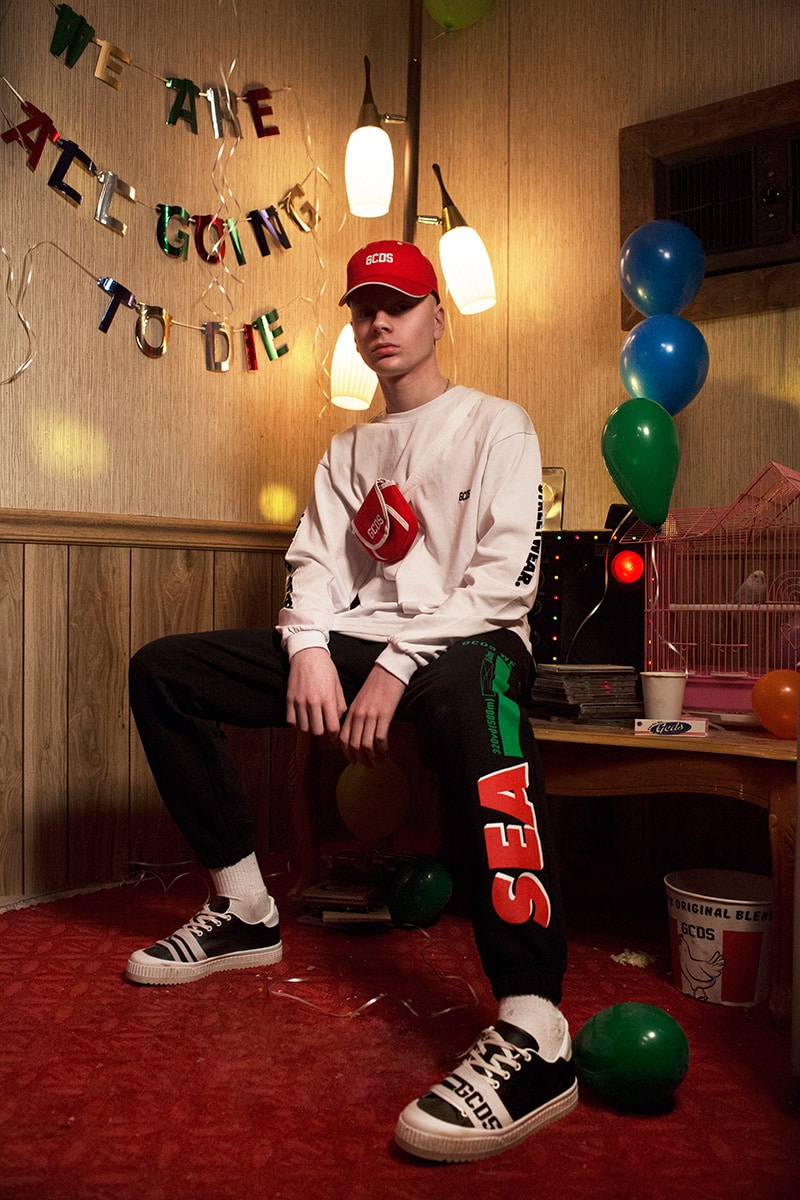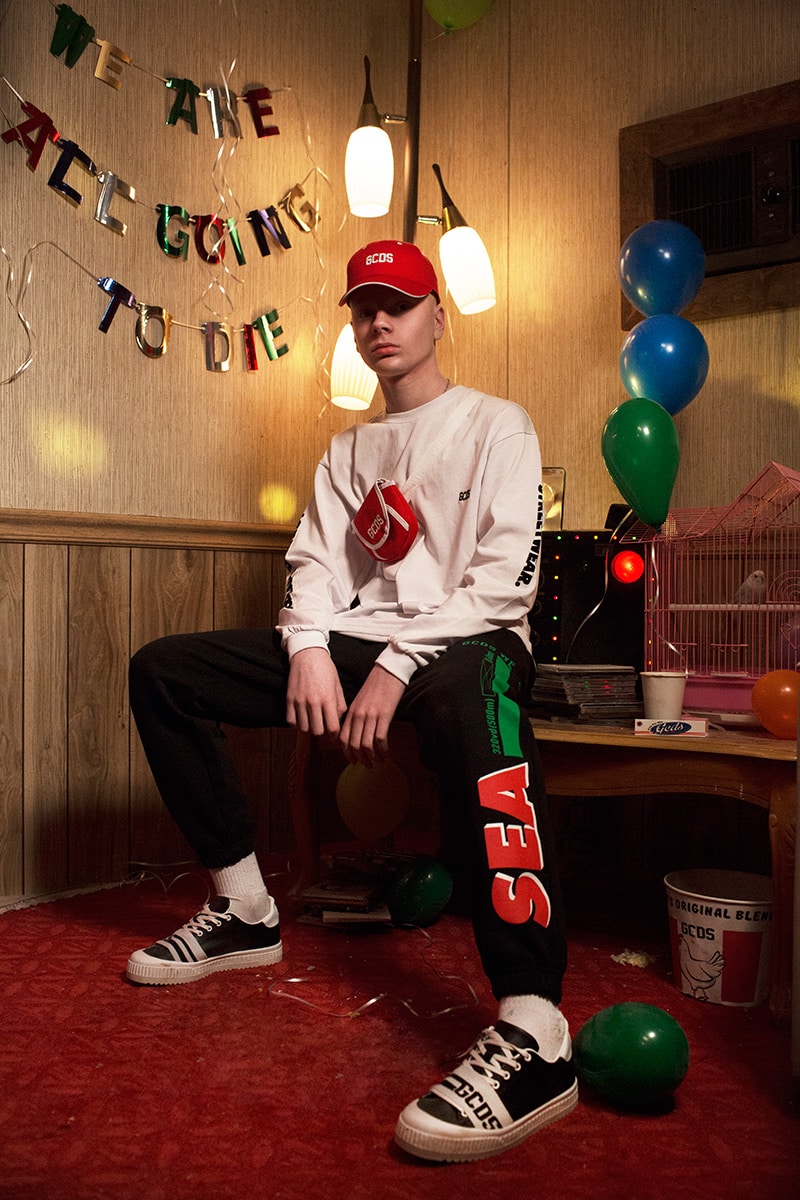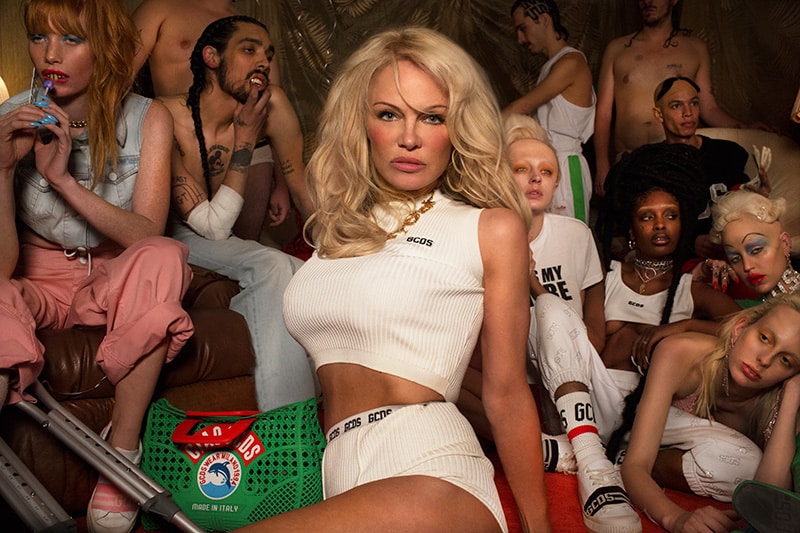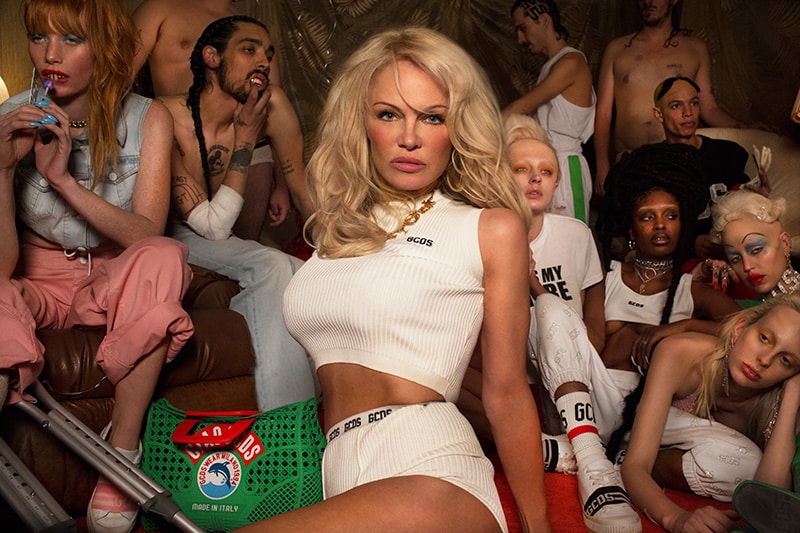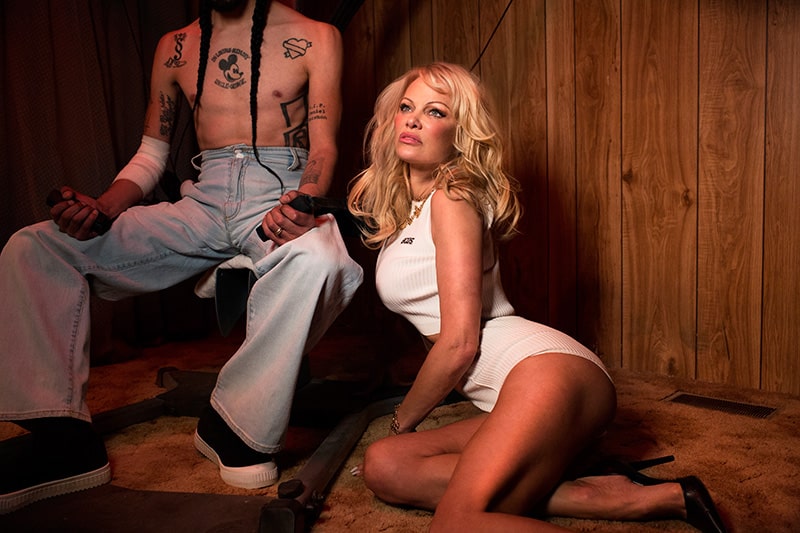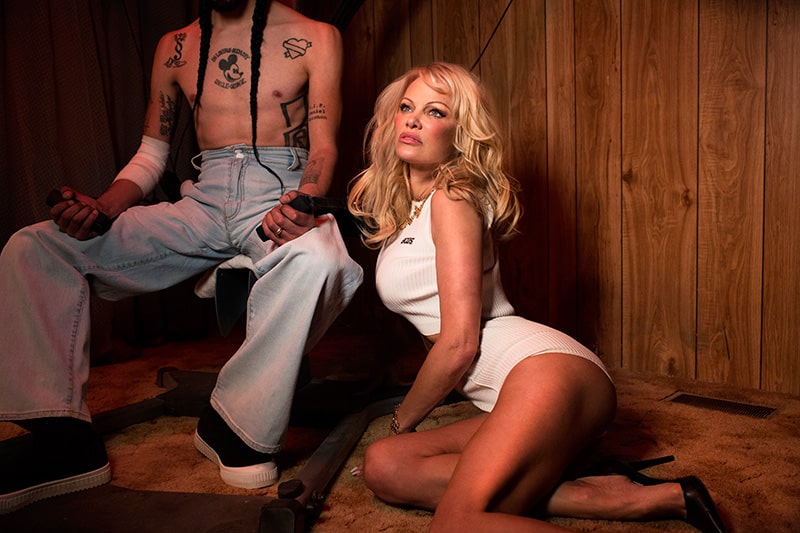 The GCDS campaign for Spring/Summer 2018 is at once a celebration of all the friends and memes GCDS created during the past seasons, as well as a new landscape to the celebration of the outsiders.
LA-based director and photographer Nadia Lee Cohen is the perfect match with the GCDS world. Ironic and fresh the video campaign for SS18 is the perfect tool to create a splatter momentum where the stars Pamela Anderson dies on screen for the first time, surrounded by the many cameos such as – Brooke Candy, Leo Mandella, Caroline Vreeland, Lily Summer.
Each character represents a vicious of the modern time, taking us to the final act, the video is a statement of how violence should stay only in the movie. The narrative tells about a grotesque place where everyone is fab their own way and the patriarch of the entire group is an old lady with a receding hairline that turns into a murderer when she feels de-throned in her own house.