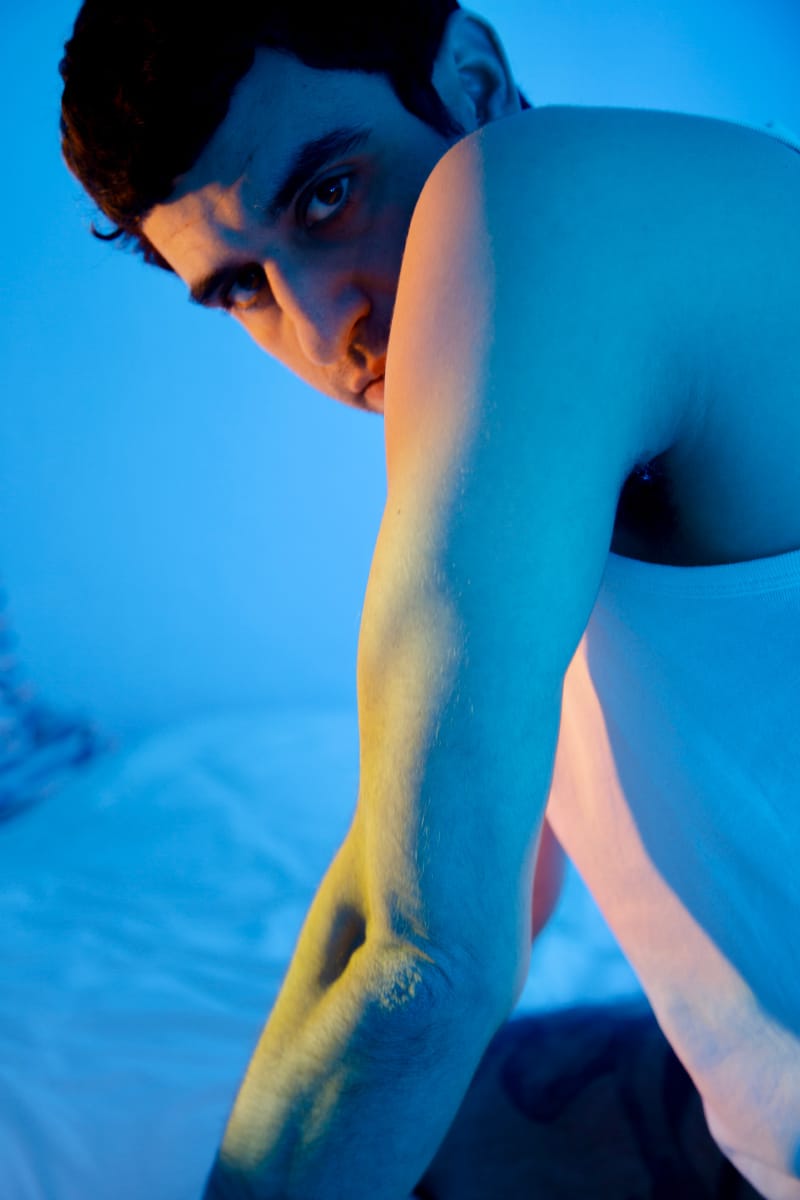 His face might be familiar to you as Sohrâb Chitan was recently spotted in the latest Louis Gabriel Nouchi runaway show. This dancer and fashion lover created his own dance company in 2013 and is now defending his latest creation "DETER" as from this summer in France. "DETER" is about a determination to explore your anger and your liberation. It was created during the third lockdown last year and now, it's officially free. From his childhood to his admiration for Madonna, here is our conversation with Sohrâh:
What was the main trigger when you were young that made you understand that you wanted to become a dancer?
There's not only one. Starting from the beginning, I remembered I was watching a ballet on TV. I was around 6 I guess and it was Romeo and Juliet from the Paris Opera. I immediately understood that it was made for me and that I wanted to dance like them. My mum waited a little bit before putting me in a dance academy school. I was very insistent and then it happened.
Secondly, I will always remember how much I was waiting for my classical dance course and around 13 or 14 years old, there was this crucial decision to make this a real job. The youngest you are to start, the better it is and despite trying to have a classical scholarship, I was missing dancing. It was at 16 after being at the conservatory that I entered the Béjart Ballet Lausanne.
When you started there was a specific style that you admired? Or does everything come out organically?
I'm 34 now and things go super fast. In the middle of the 90s, there was not that much popularity for hip-hop or urban dance as nowadays. I was living only for classical dance like the charming prince when I was watching Romeo on TV. I think it was at Bejar, every morning we were having a classical dancing course and also a course with Martha Graham who was among the pioneers of modernity. This was a major step in the evolution of my silks. I understood then that doing only classical was not for me. I wanted to explore more techniques and my body literally asked for that spontaneously. I was around 24.
When you started, did you have a main inspiration? Someone iconic you admired at that time?
Yes, it was Madonna. The main inspiration was Madonna. I was listening to her early in the morning at school. During a period where I was not trusting myself, she helped me be more confident. She inspired me a lot because she did everything and she was avant-garde. It was her "American Life" period and for me it was her best era.
And your favorite Madonna song?
The song that can be a real motivational track is "Ray of Light".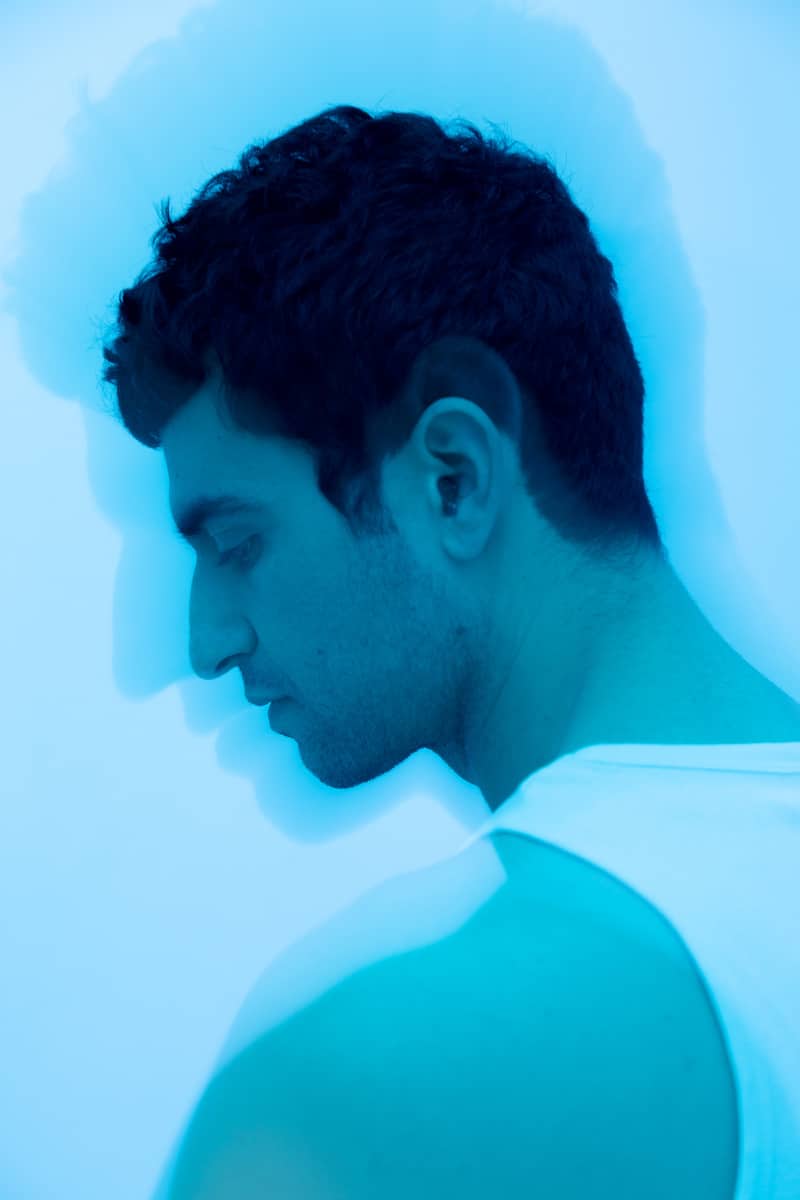 You created your dance company in 2013, it was a personal achievement for you to create your own communality defending your artistic vision.
It was done slowly. I came back from San Francisco and I wanted to be more than an interpreter. When you do a formation, you don't learn to be a choreographer or an artistic director, I learned everything on my own and it took time. The main step was that we create our own projects and to express what we want to say. My company has really started in 2017 with its first original creation.
Dancing can be explored in different kinds of art forms. It can be through music or literature. It's important to document all these artistic inspirations when you dance?
I love the idea of mixing different kinds of inspirations when creating. Every project is unique and the themes are all different. It can be a poem, a song as well as a movie. I want to expériment what an object will tell, the story of this, and how it touched and inspired me. For example, my creation "Fin de Journée" was inspired by a poem by Baudelaire. My current creation "DETER" was created during the third lockdown and it was my current state of mind. At that time, we dancers and all creative people were just feeling useless. "DETER" is my own vision of a rave party, a determination party.
You are currently defending your new show "DETER". How is it to show it to the public since you created it during a lockdown?
I was working with a music composer during the lockdown and he did the music of "DETER". I wanted to reunite all the dancers I cherish and I worked with to create our own political space where our bodies were the main form of expression. Every dancer is unique and all différents because they don't have the same background. They inspired me a lot and we built this show in 15 days. It's a 30 minutes performance. It is a show for the public space not on a stage.
Was it a choice to make it outdoors?
Yes because it's a show that needs to be shown to the public and to include them with us. We want them to dance and to feel connected to this as they form part of the performance.
You are making a performance of "DETER" for the closing of Alber Elbaz's "Love Brings Love" exhibition at the Palais Galliera. How important is fashion for you?
I love fashion and I was always fascinated by this industry. It started with magazines and then recently it came through my friendship with designer Louis Gabriel Nouchi. He told me to walk for his show last year and it was more a dance performance than a real runaway show.
The aesthetic of fashion is very important for a show or performance. Working with Louis Gabriel Nouchi is natural as well as I did for La Villa Noailles. It's easy to express yourself through fashion. This queer state of mine of these news designers like Ludovic de Saint Sernin and Le Court Mansion are important and are as well as avant-garde like Jean-Paul Gaultier in the past. It's like heritage and youngsters are taking care of this, that's what I like about fashion.
Sohrâb Chitan will be closing the Alber Elbaz "Love Brings Love" exhibition with an exclusive performance on July 7th. More information HERE.
Photography by Christopher Barraja