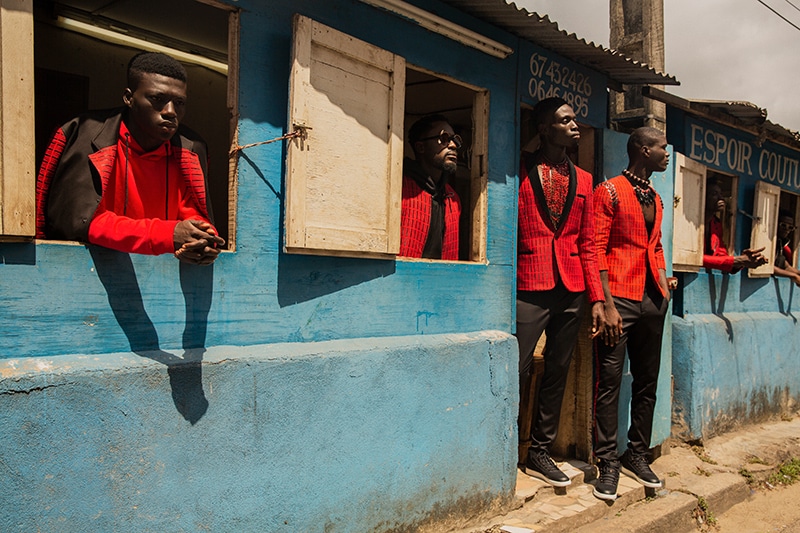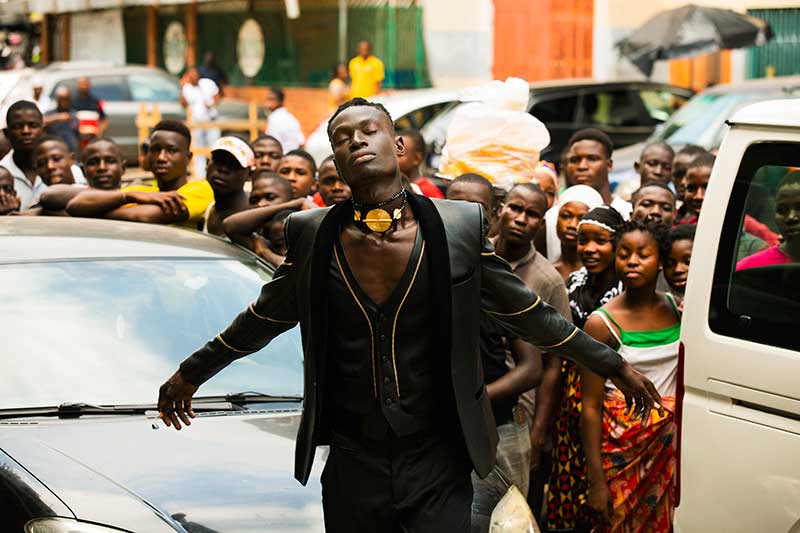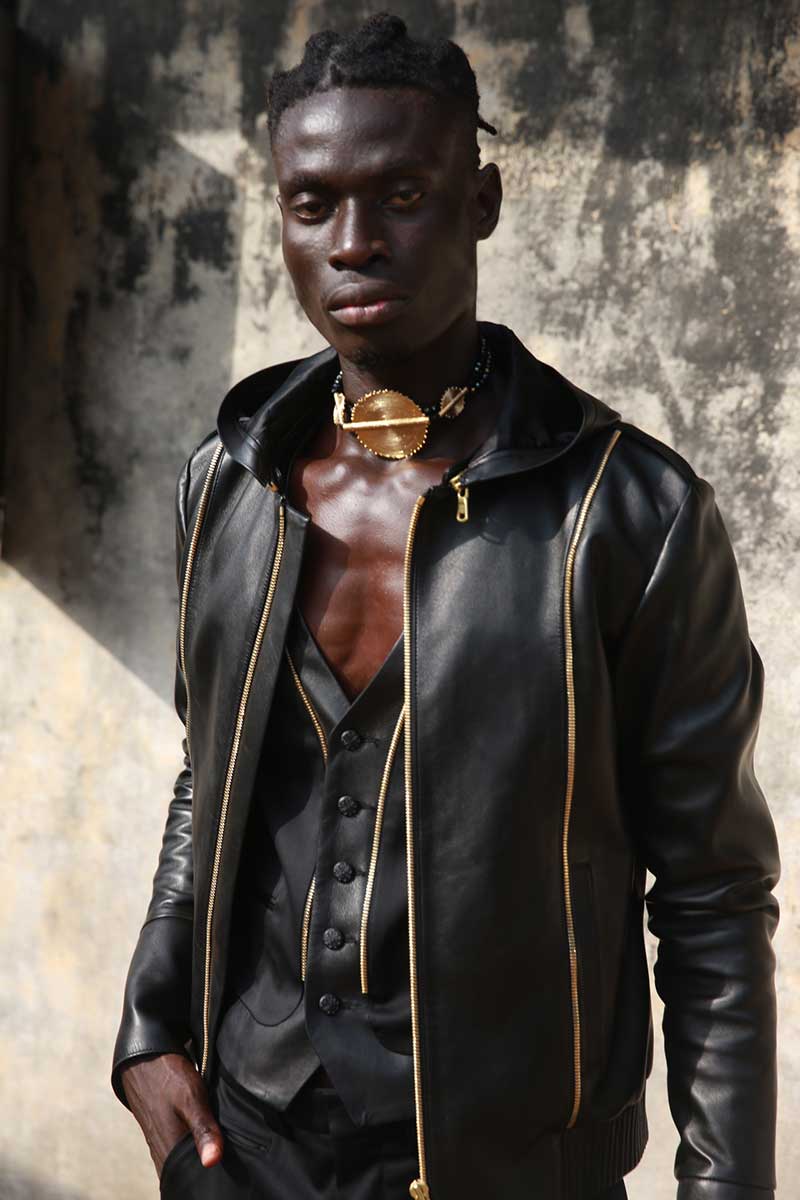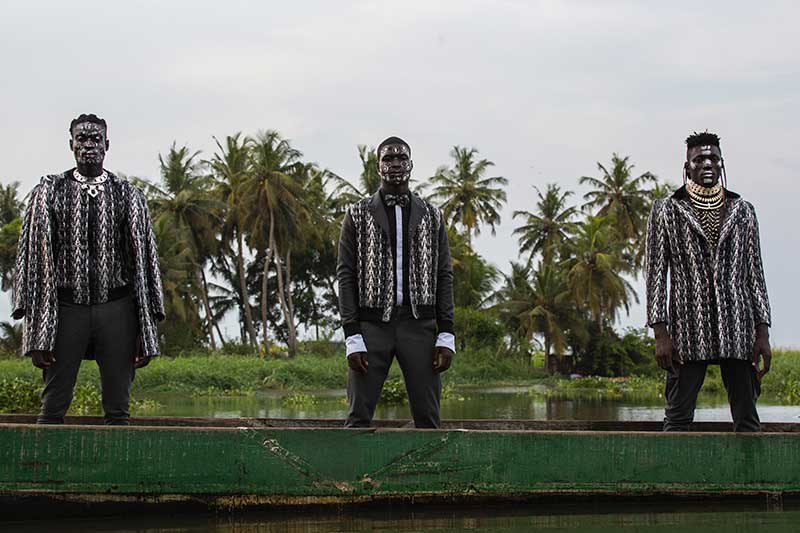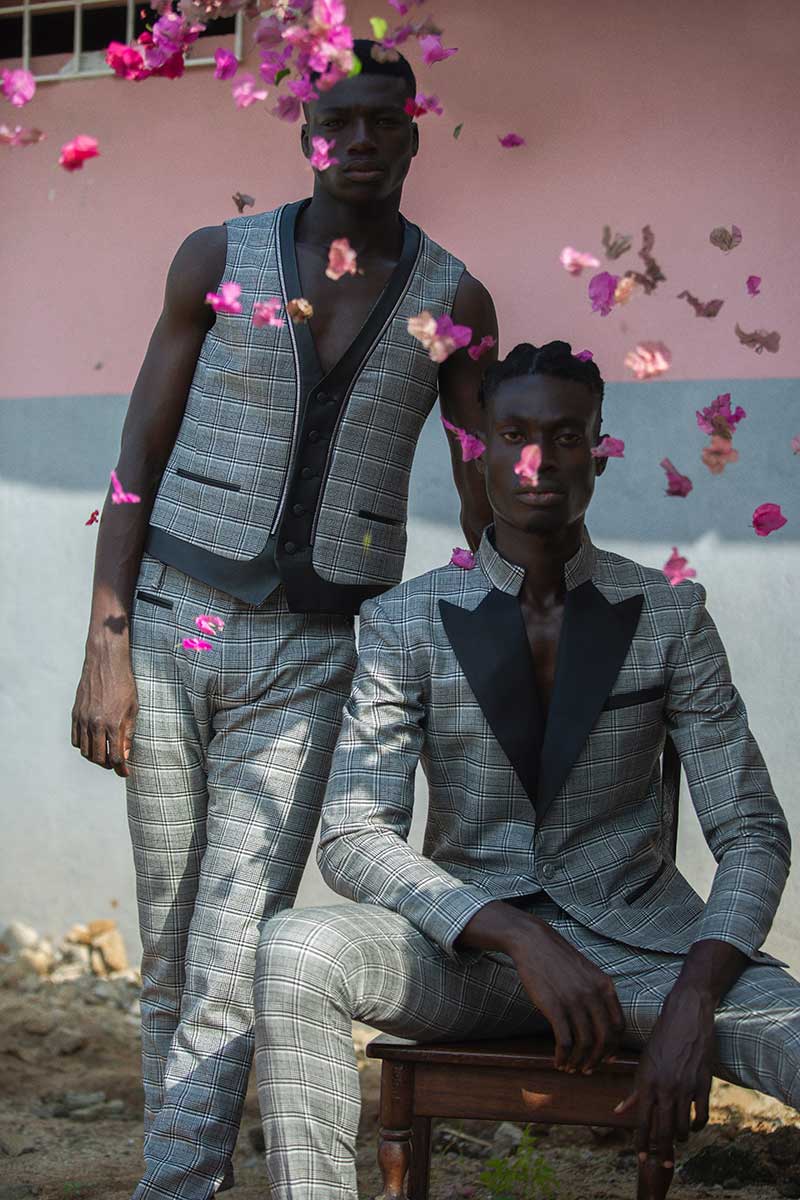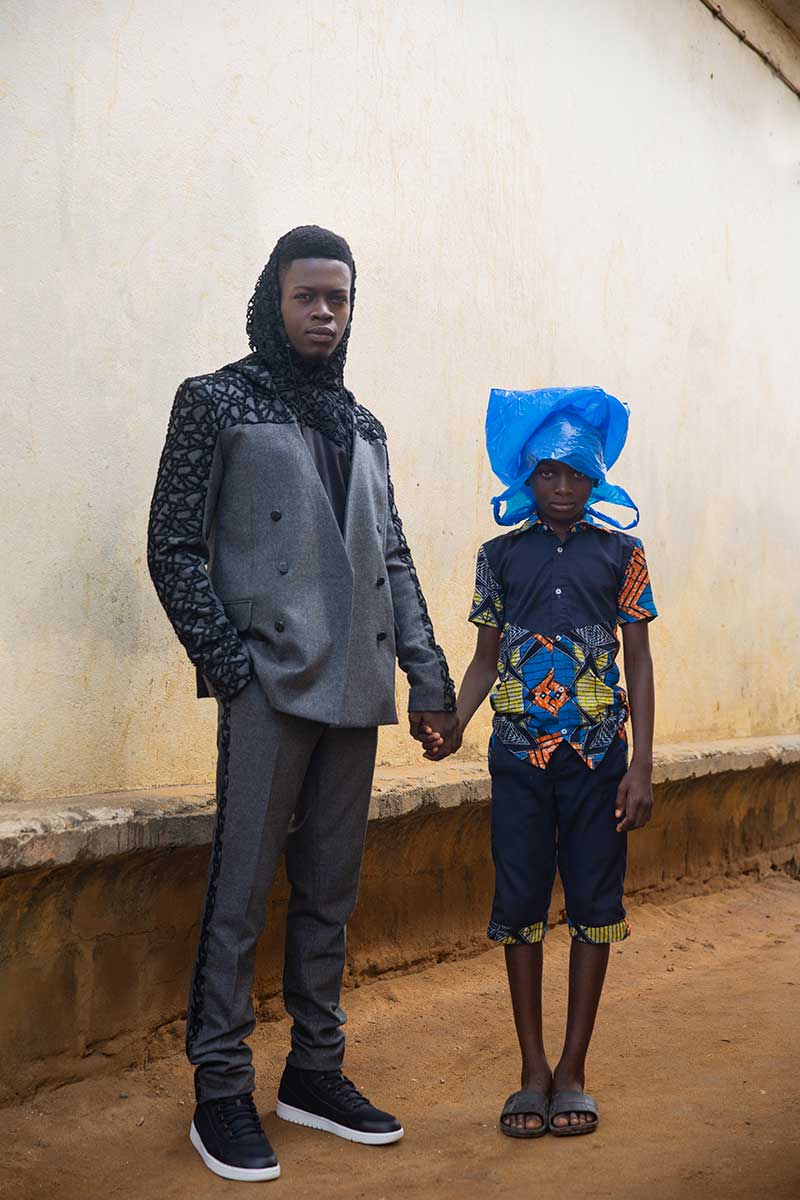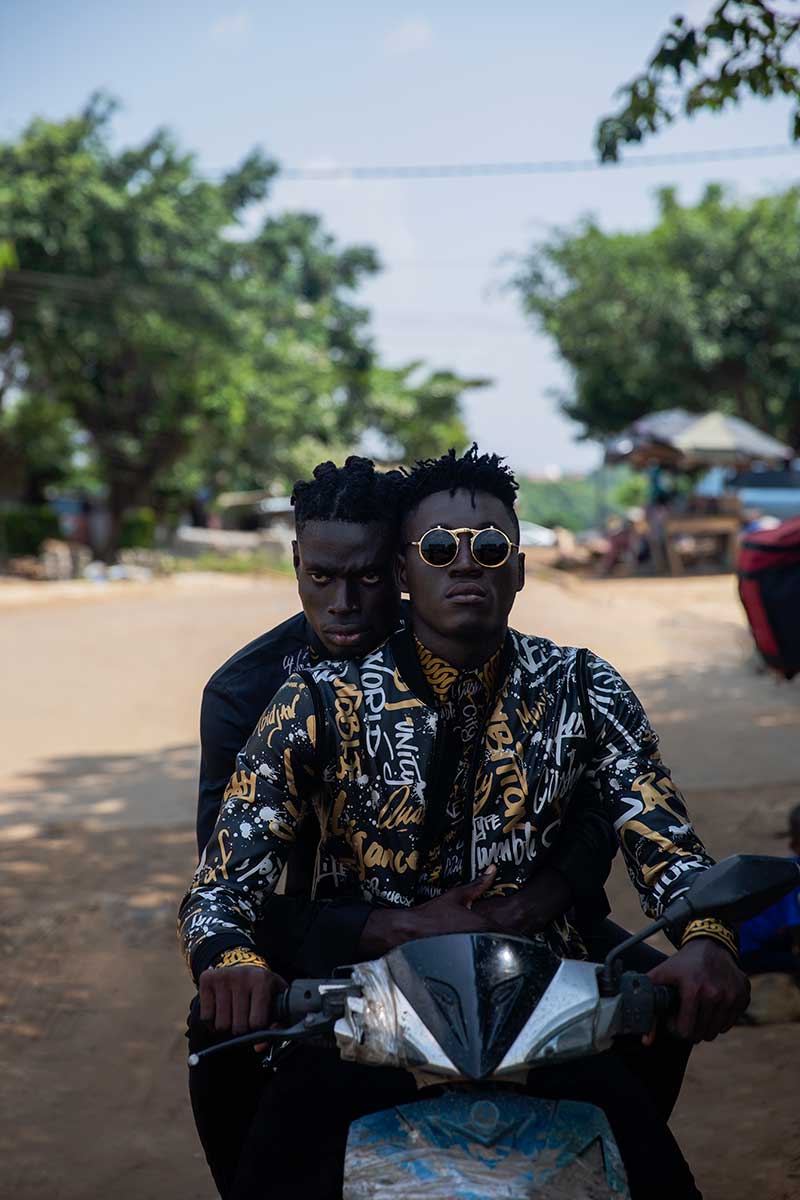 Paris based menswear brand French Deal designed by Steeven Kodjia born to Ivorian parents in a seasonless move just released his Volume 4 collection in an effort to celebrate the beauty of Africa. Contrary to stereotypical beliefs, the designer strives to show that Africa has a thriving fashion scene with rich culture and history.
Volume 4, reveals the designer's return to his roots. Inspired by Africa's Ivory Coast, which is where the line was shot, are pieces that reflect the aesthetics of the region. The collections standout material used, which dominates the line, is known as the Baoulé Loincloth. Originally from Côte d'Ivoire, the Baoulé loincloth is a traditional fabric inherited from the Ashanti kingdom. Authentic African textile culture, the weaving of the Baoulé loincloth is meticulously carried out by weavers, with warp threads dyed with indigo. For this collection, the brand reinvented the traditional loincloth with a modern twist, blending both African and French cultures which can be seen on the sleeves and torsos of the pieces.
In order to tell his story, Steeven produced a fashion film that was narrated by his mother, allowing viewers to travel, discover, and learn with him. French Deals Volume 4 collection celebrates Africa and tells us the wonderful and painful story of the queen Abla Pokou ready for the greatest sacrifice to save her people. The strength of the Woman is put under the spotlight in the heart of the Baule people's Odyssey. The music is bewitching, the images are authentic, and the brand elevates us in the clouds of an ethnic mix.
Creative Director: Steeven KODJIA
Directed by: Urivaldo LOPES
Models: DSD MODEL AGENCY
Music by: Still Nas , Lerie SANKOFA & Armand N'GORAN
Translater: Valentine Ahou KOUAME
Interpreter 1: Madeleine ZOUNDI
Interpreter 2: Justine Boni AMOIN
Interpreter 3: François Kouame KOUAKOU
Make-up artist: Vivi JOUTZ
Video assistants: Eddy DAGHER & Liviane BOUEDY
Photo stylist assistant: Julie GALLAND
Music creative director: SPIKE MILLER
Video editing: Boris BEYNET
Production manager: Patrick Edoorad KITAN
Logistics coordinator: Melissa BROU
Production assistant: Carl Stéphane TOURE
Baouli women: Mireille KRE, Suzane Abou N'GUESSAN, Marie KOFFI, Madeleine Aya AMANI, Zouzou Aya N'DA, Adrienne Bossoma N'GUESSAN, Odette Aya YEMAN, Edith Ahou KOUAKOU
Models: Steeven KODJIA, Alex APPIA, Olivier ATTIA, Fabrice DIA, Roland TRAORÉ, Charles BEUSEIZE