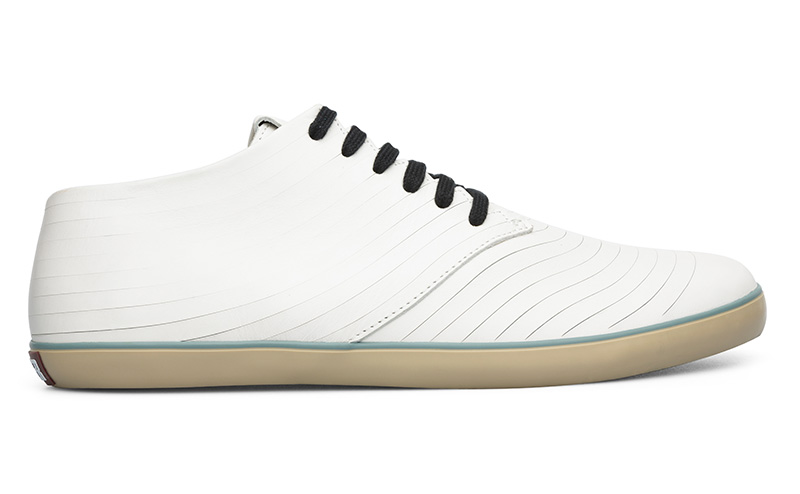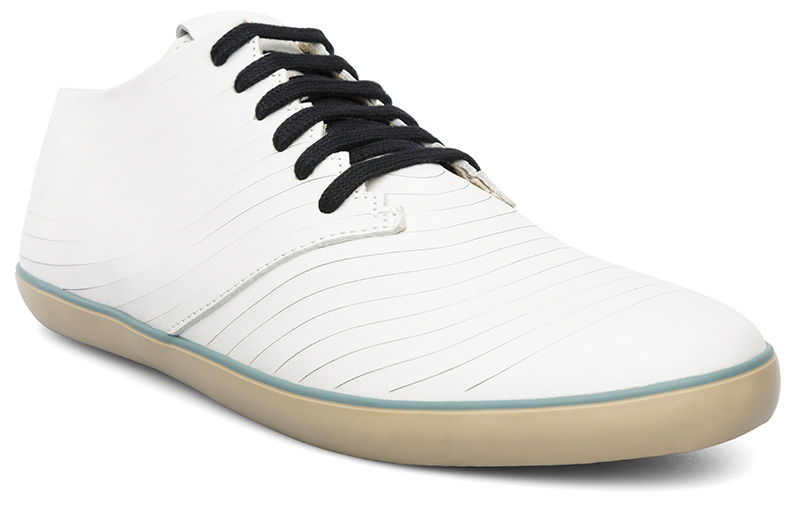 Another new collaboration introduced by Camper for this Spring/Summer 2014 season comes from the French industrial designer François Dumas. François has designed a semi-boot sneaker with its original concept based on a prototype that he himself manufactured at the 2010 Camper "Master Class in Master Crafts" summer workshop. This unique shoe is covered with just one strip of leather that wraps around the entire shoe form.
Beginning from this idea, and using the vulcanised Romeo range as inspiration, he has now created this version, in which he has used one single leather strip by cutting the upper in concentric circles that align with the shoe form. The result is a casual style of shoe that exudes both visual harmony and complexity.
The vulcanised component added to this model gives it an essentially youthful look, a great amount of flexibility and a solid grip on the floor. What's more, it has a 0.8 cm cushioned insole lined with a cotton fabric that provides a soft step and a fresh sensation, perfect for the summer.
The François collaboration is unisex and is available in lively colours such as red and yellow, as well as in more sombre shades including navy blue.