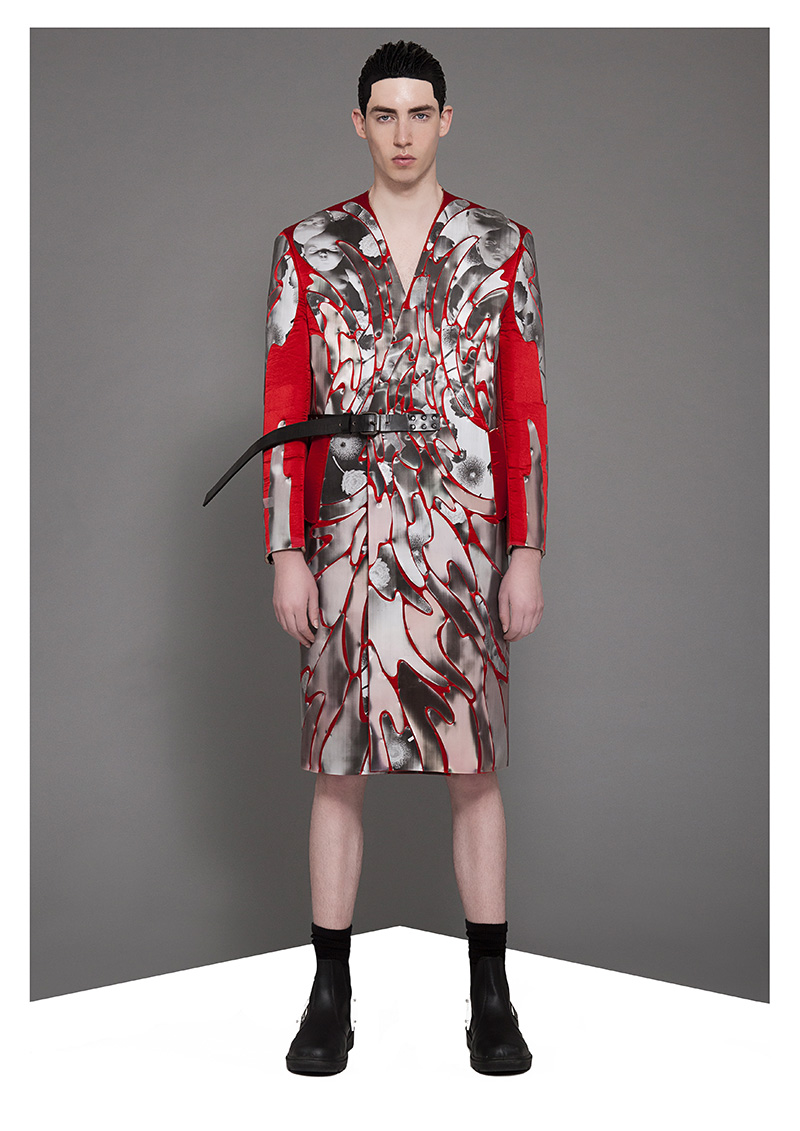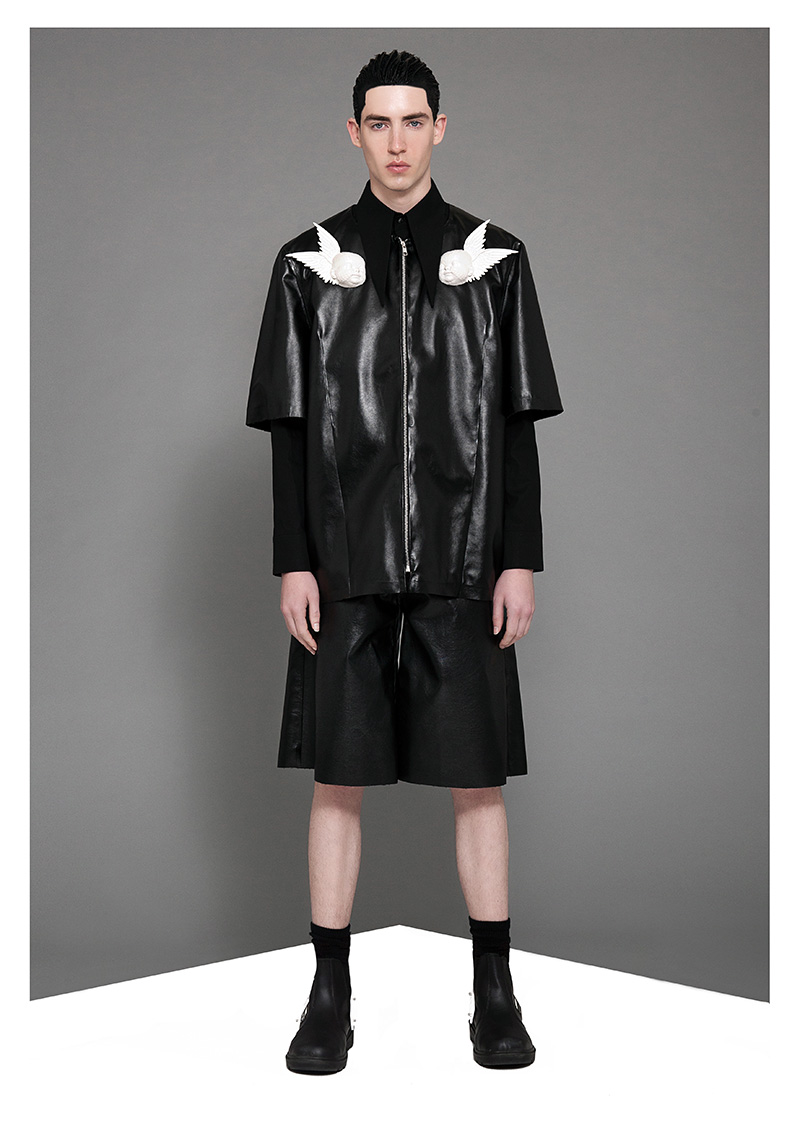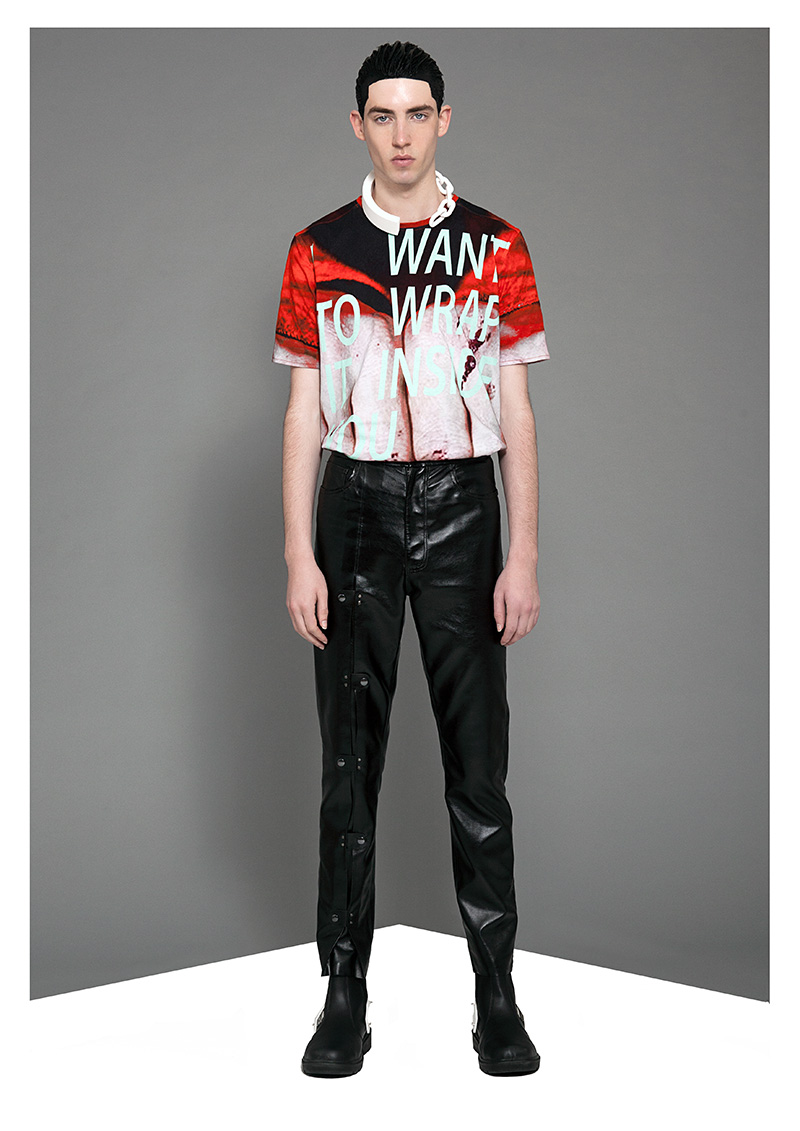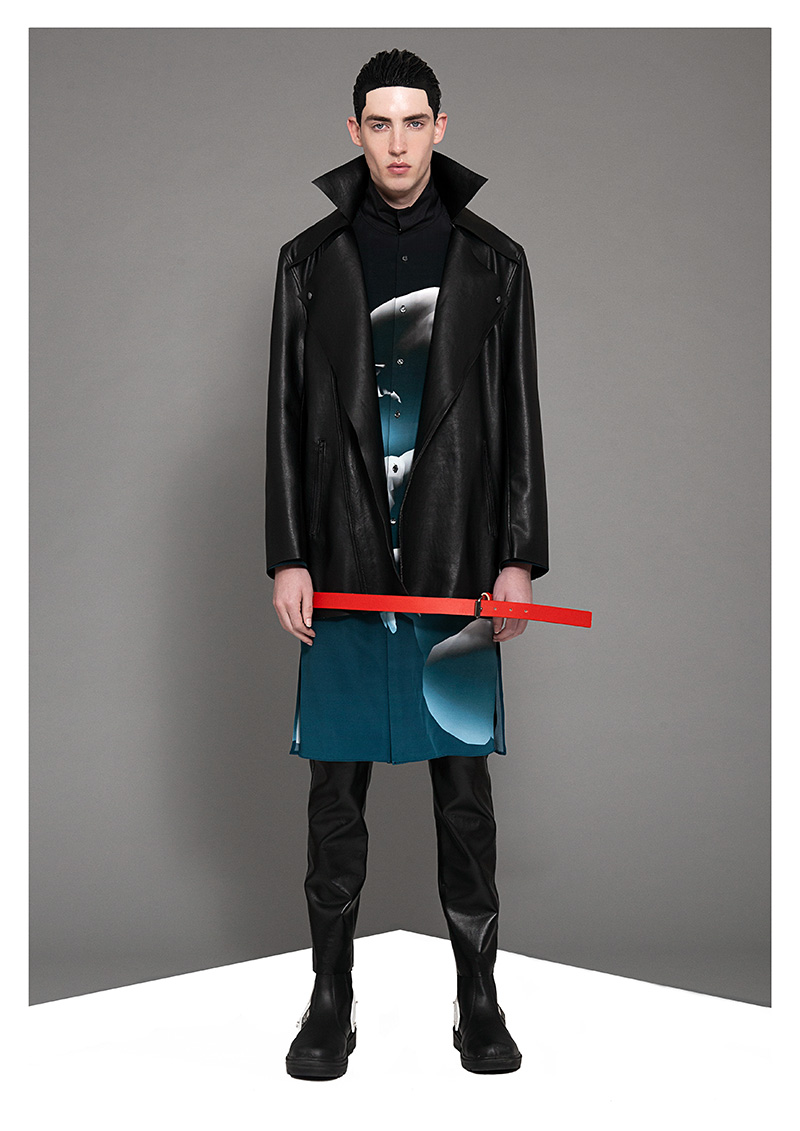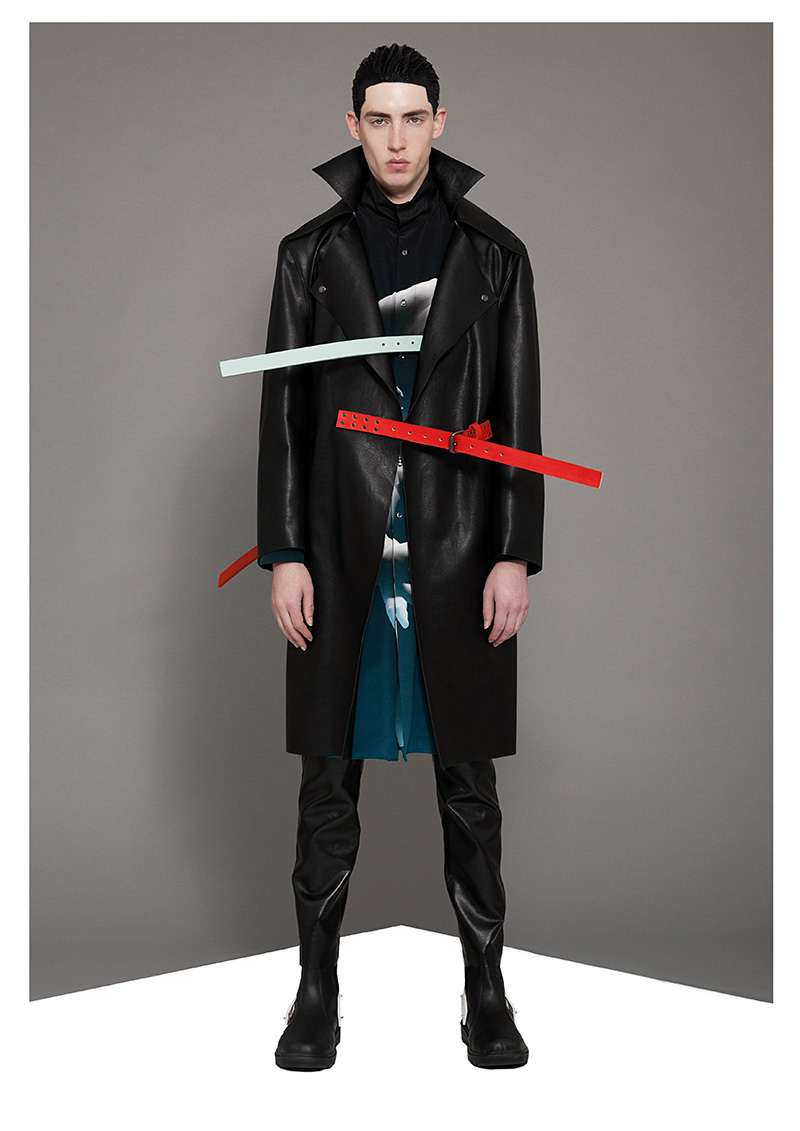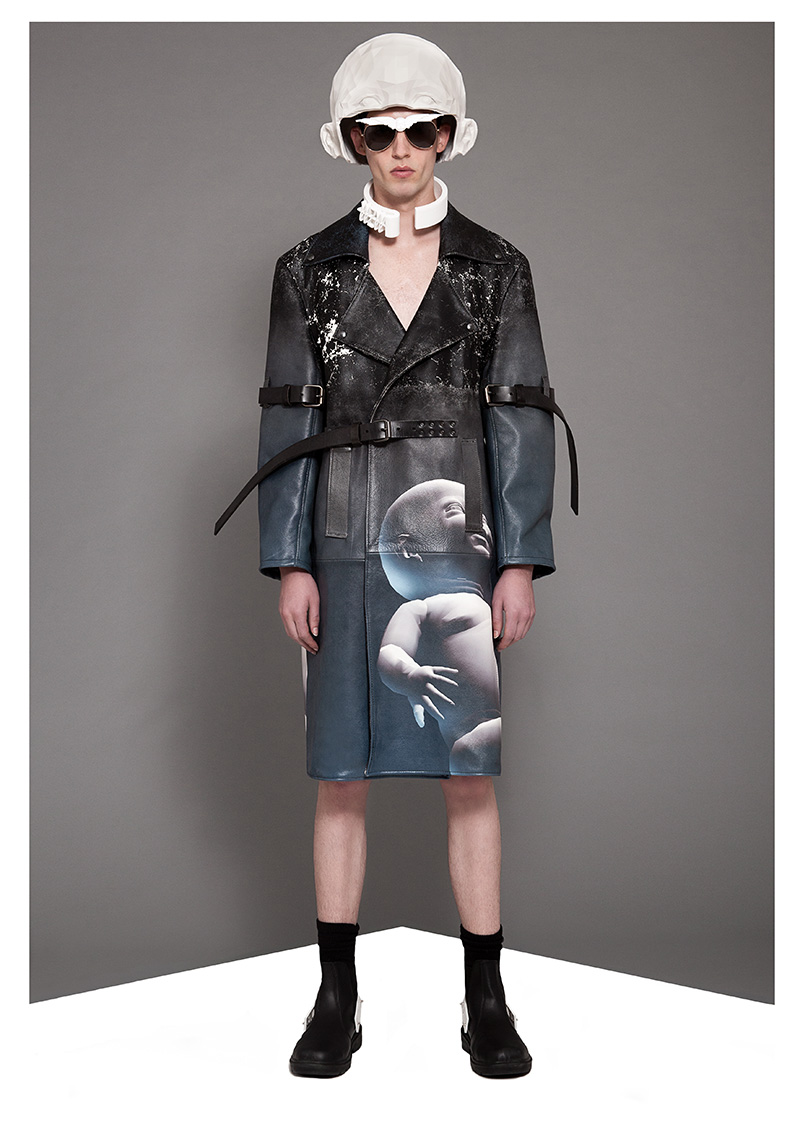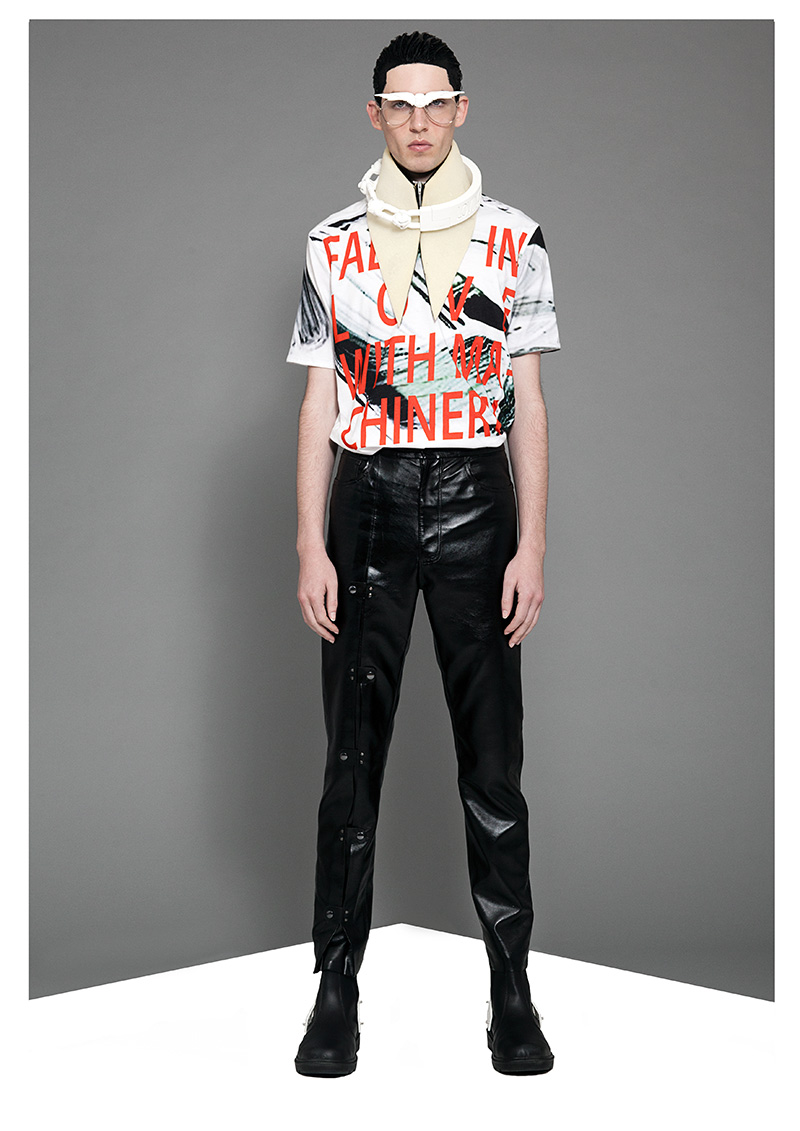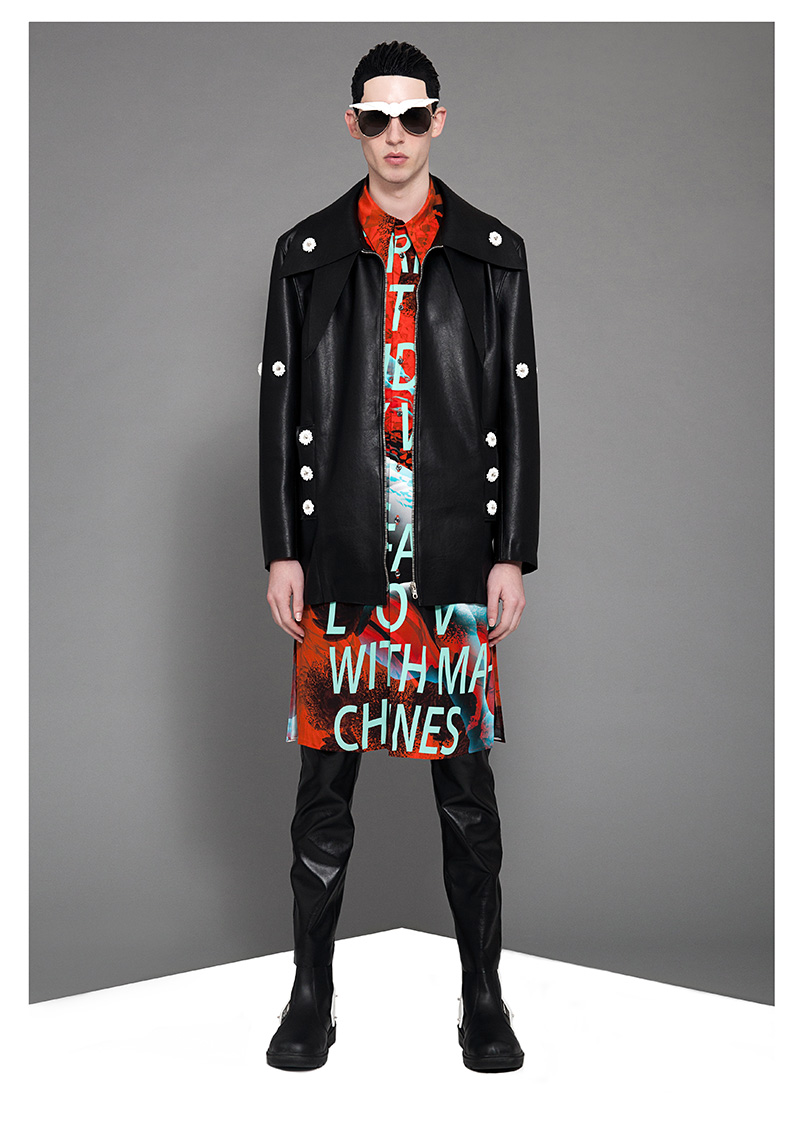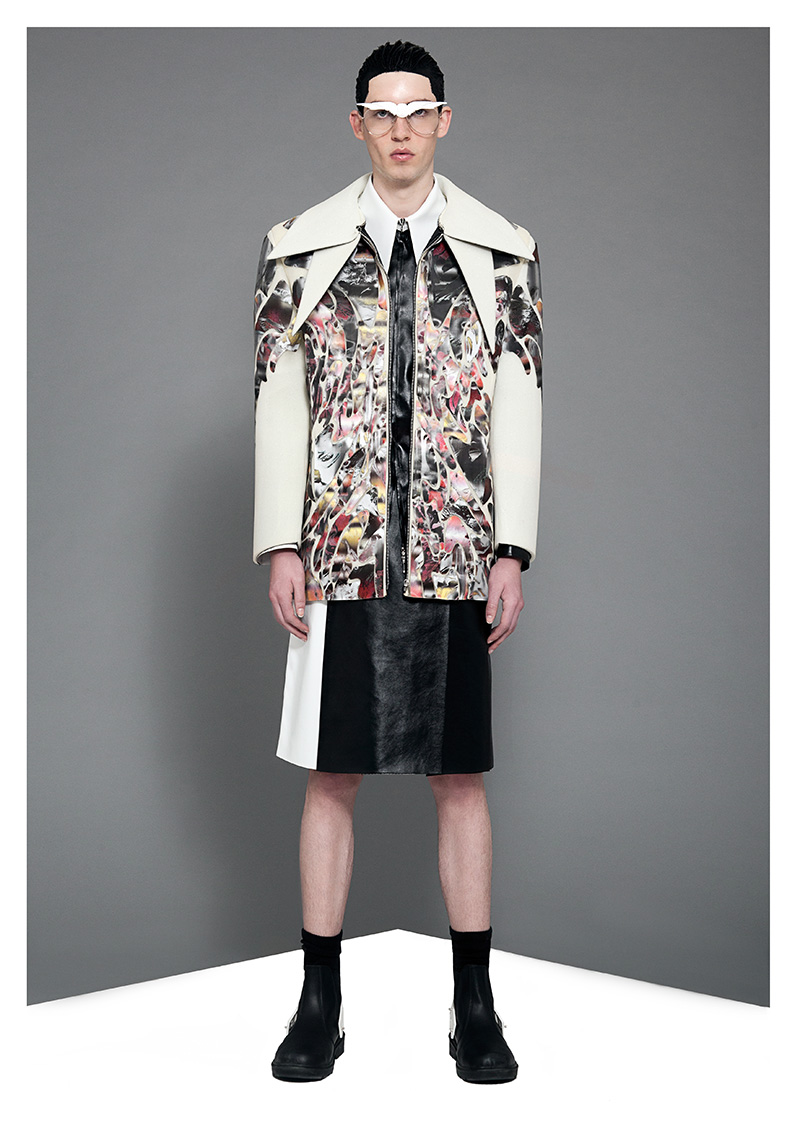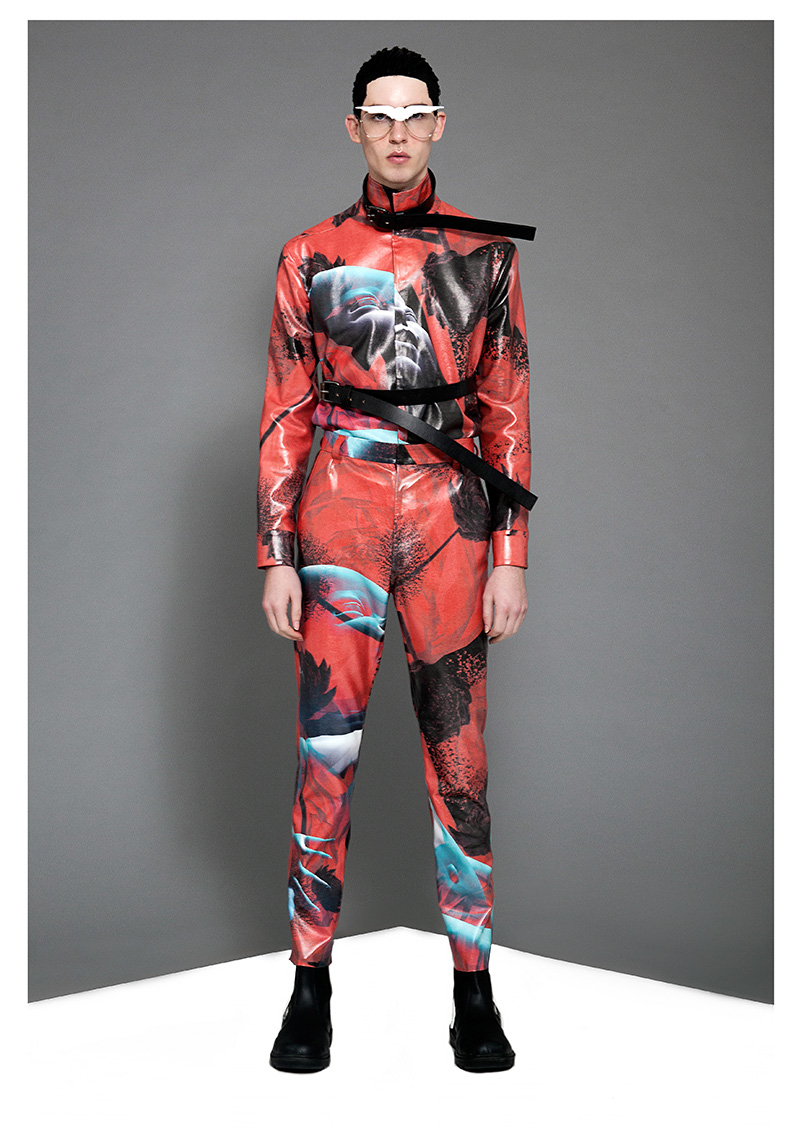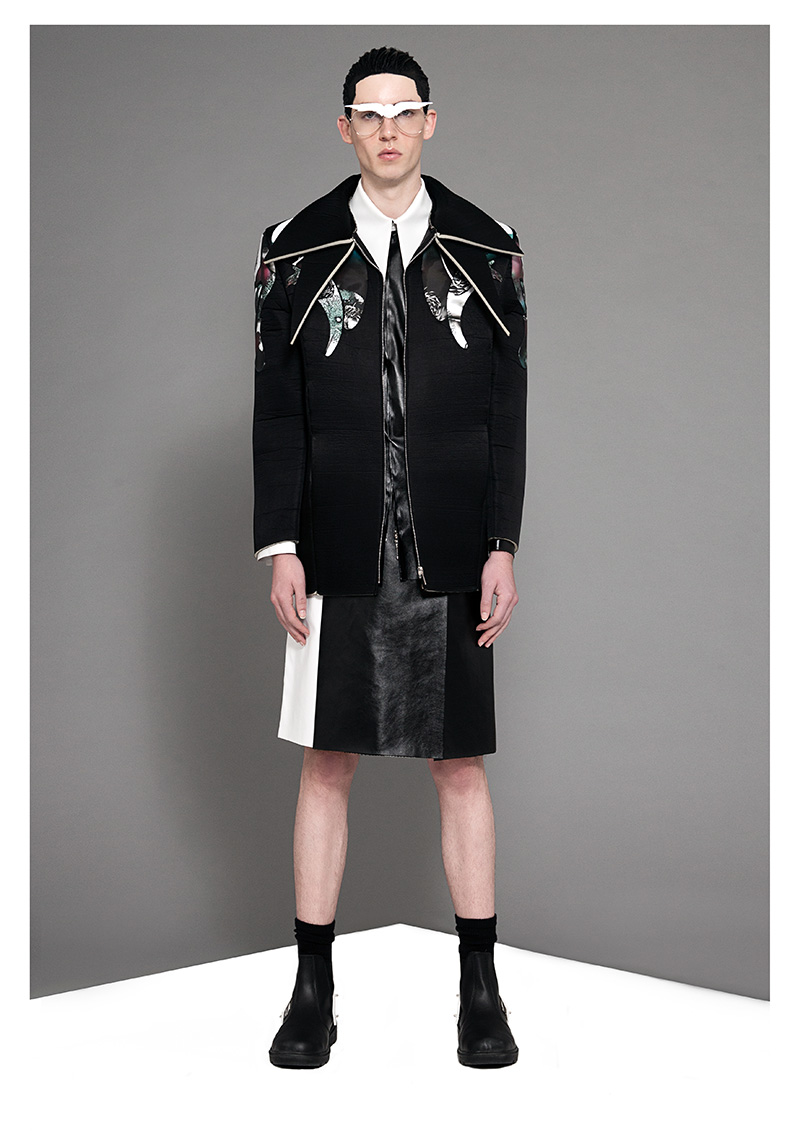 Benji WZW's Fall/Winter 2014 collection entitled "FALL IN LOVE WITH MACHINERY" is all about heartbreak and fast rides. The collection takes inspiration from the Japanese biker gang subculture, bosozoku. These are youths that grow up in middle-class suburban, sheltered homes, with little aspirations. Fall In Love with Machinery narrates the story of a biker boy – hurt and heartbroken, loving in reverse.
The garments embody a mix of his two worlds: the quiet suburban life and tribal youth culture. His pain is kept on his body – a body that is fragile as a porcelain sculpture, smooth to the touch; inside jagged and broken, wrapped and bound. The collection uses 3D lenticular prints, hand embroidered onto the garments.
The silhouettes are a combination of street wear aesthetics and tailored suits, utilizing 3D digital printing on leather, 3D printed accessories, and unique fabrics created from raw materials.
Credits
Designer: BENJI WZW
Photography: Danny Baldwin
Model: J Morgan Perreault @ D1 Models
Mua & Hair: Jam Deluxe
Studio: 2.13 – Photography studio London