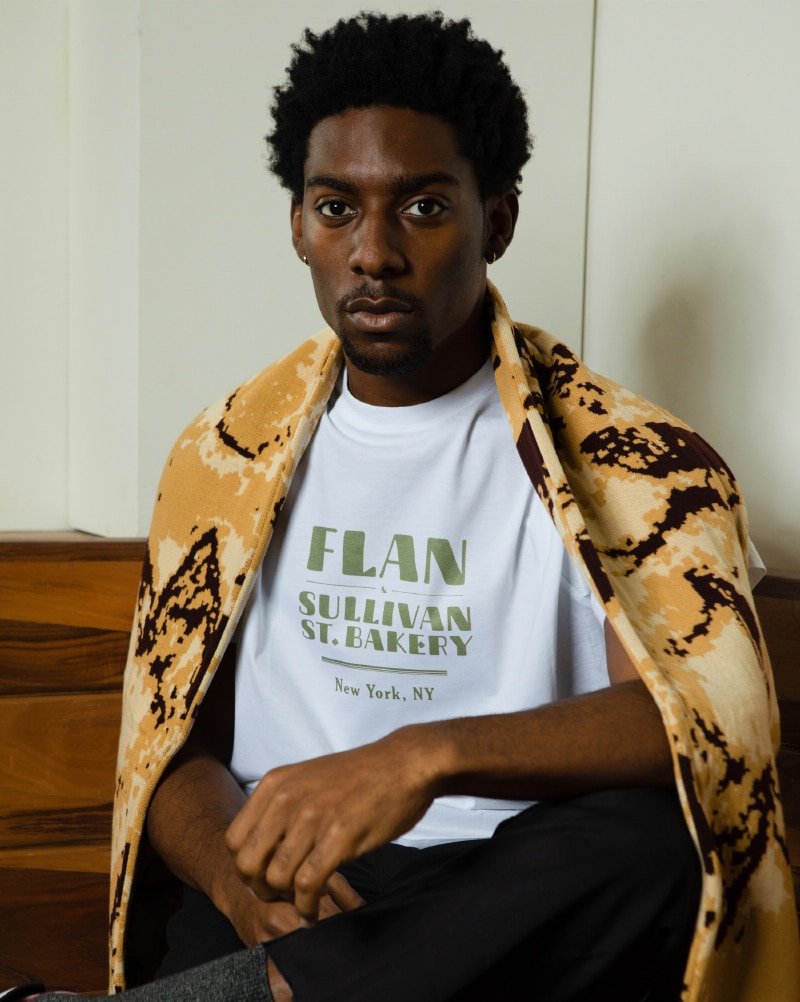 FLAN debuts food + capsule collaboration with the iconic Sullivan Street Bakery. The release consists of two featured product offerings: the bread themed t-shirt and chocolate chip cookie scarf.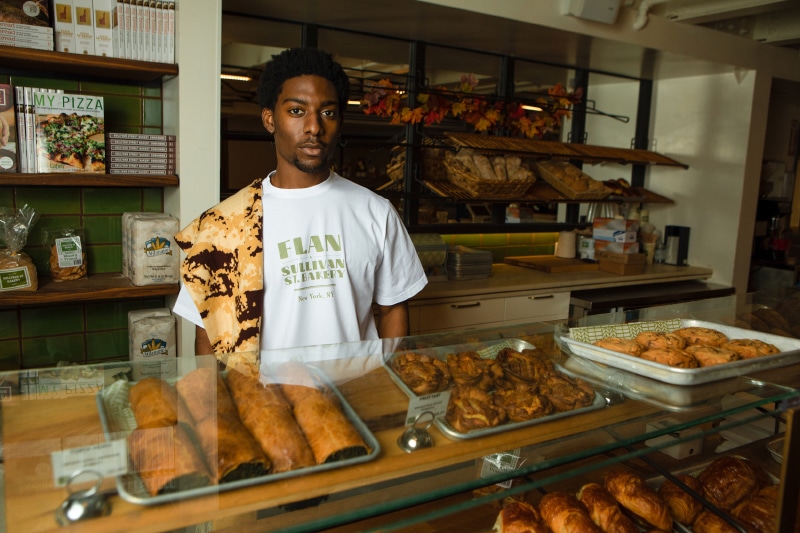 The collaboration is rounded out with a very special limited cookie offering, an old Sullivan Street Bakery classic that is being brought back just for this collaboration, the COLPA DEGNO – roughly translated to "worthy of guilt".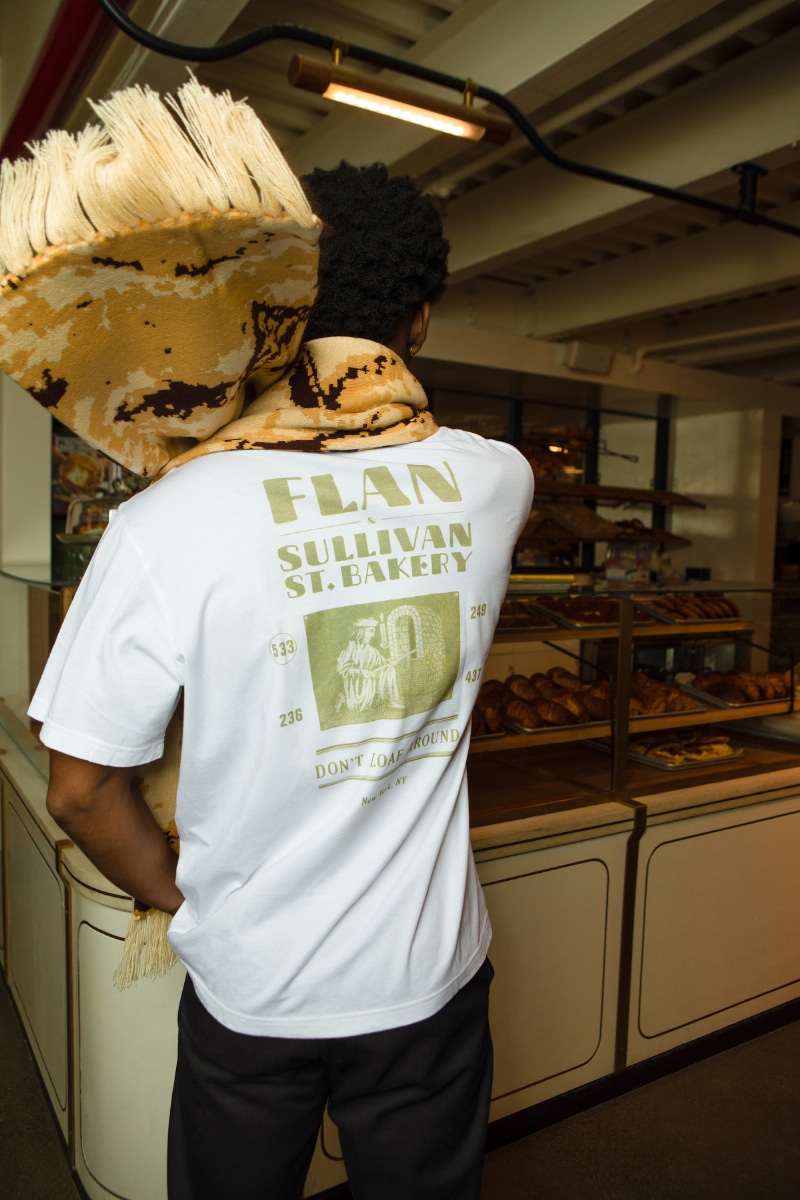 With a mindset based on humor and great food, this limited and delicious collaboration will be available on December 15, 2020.