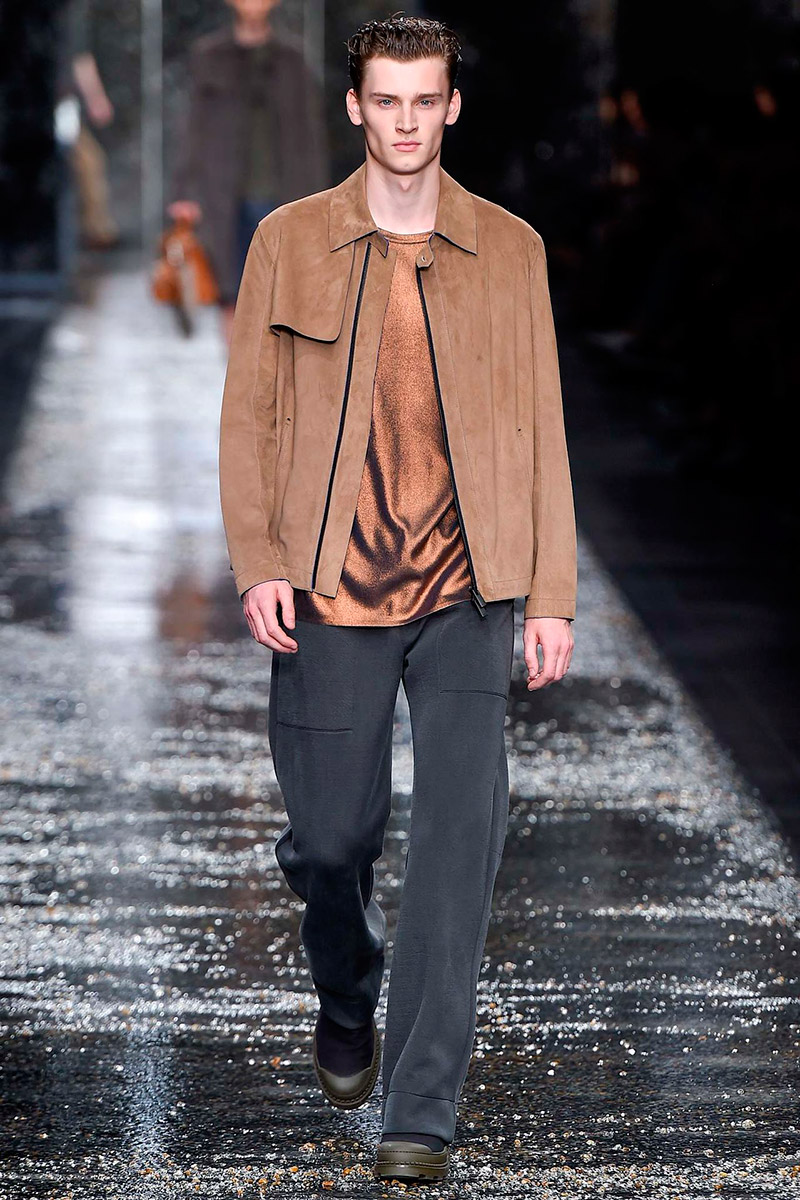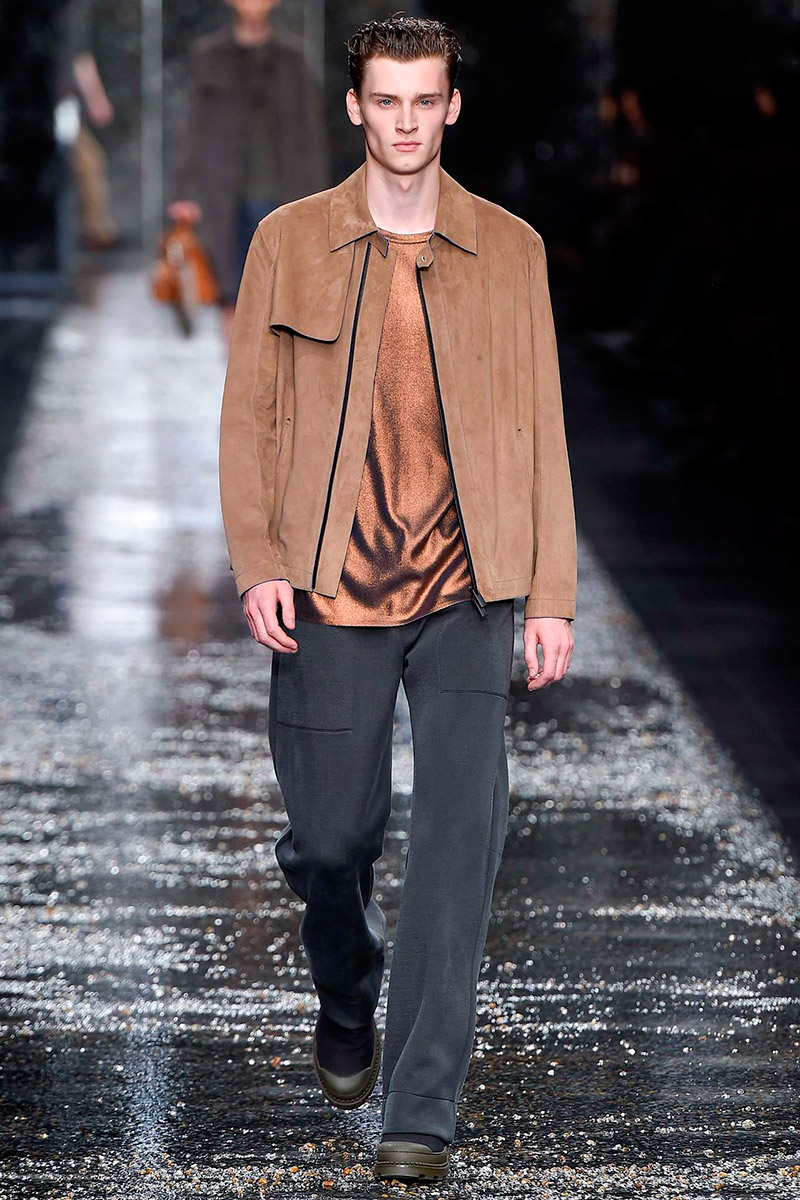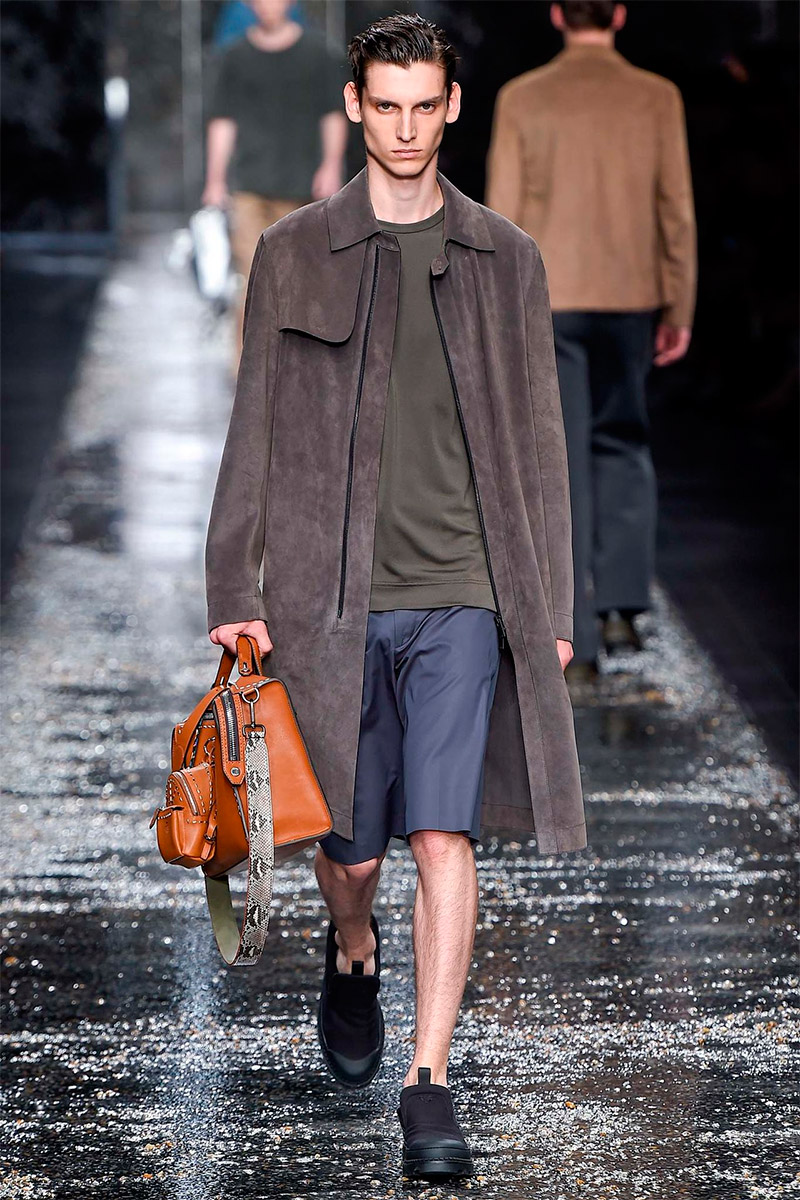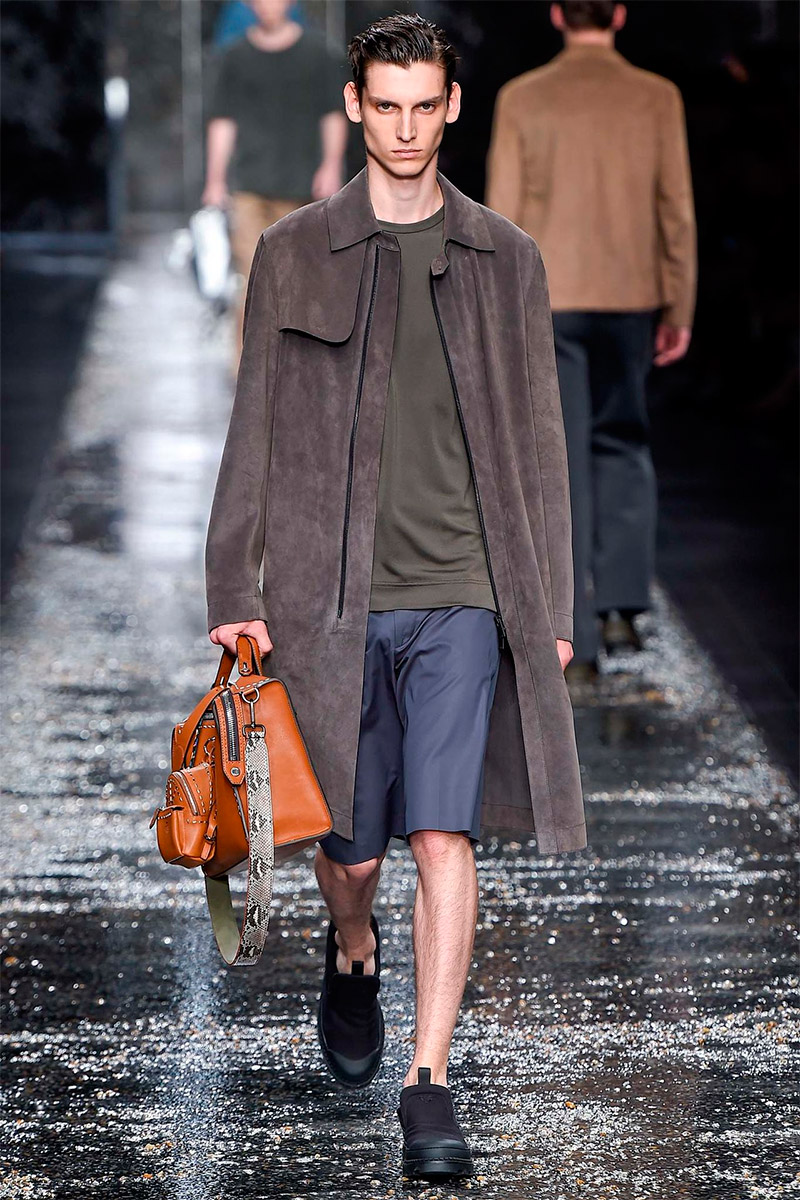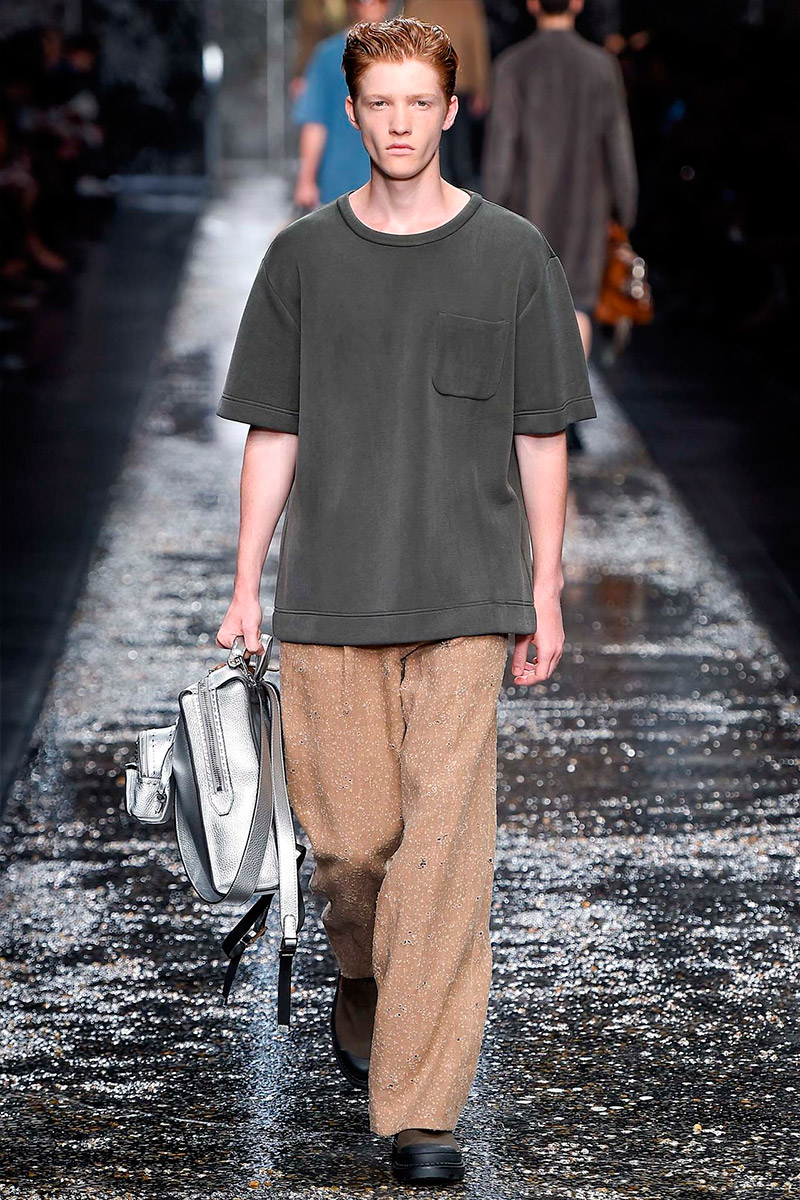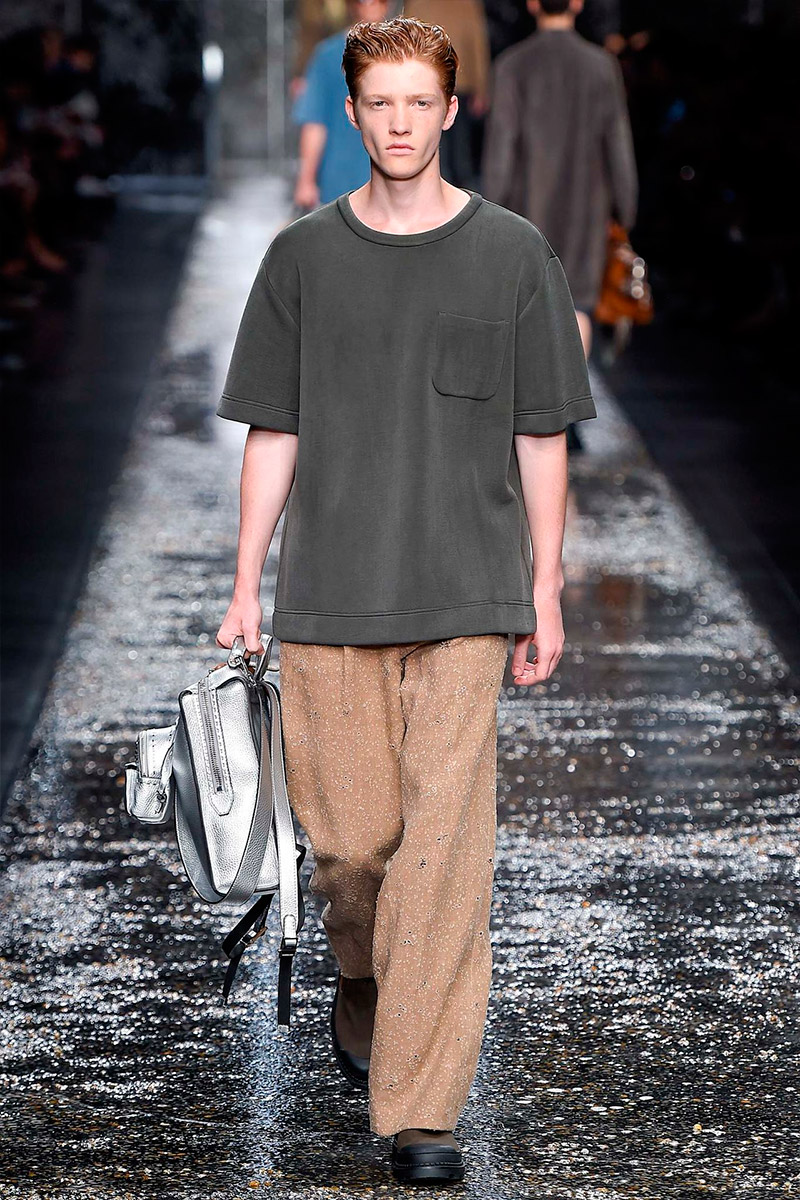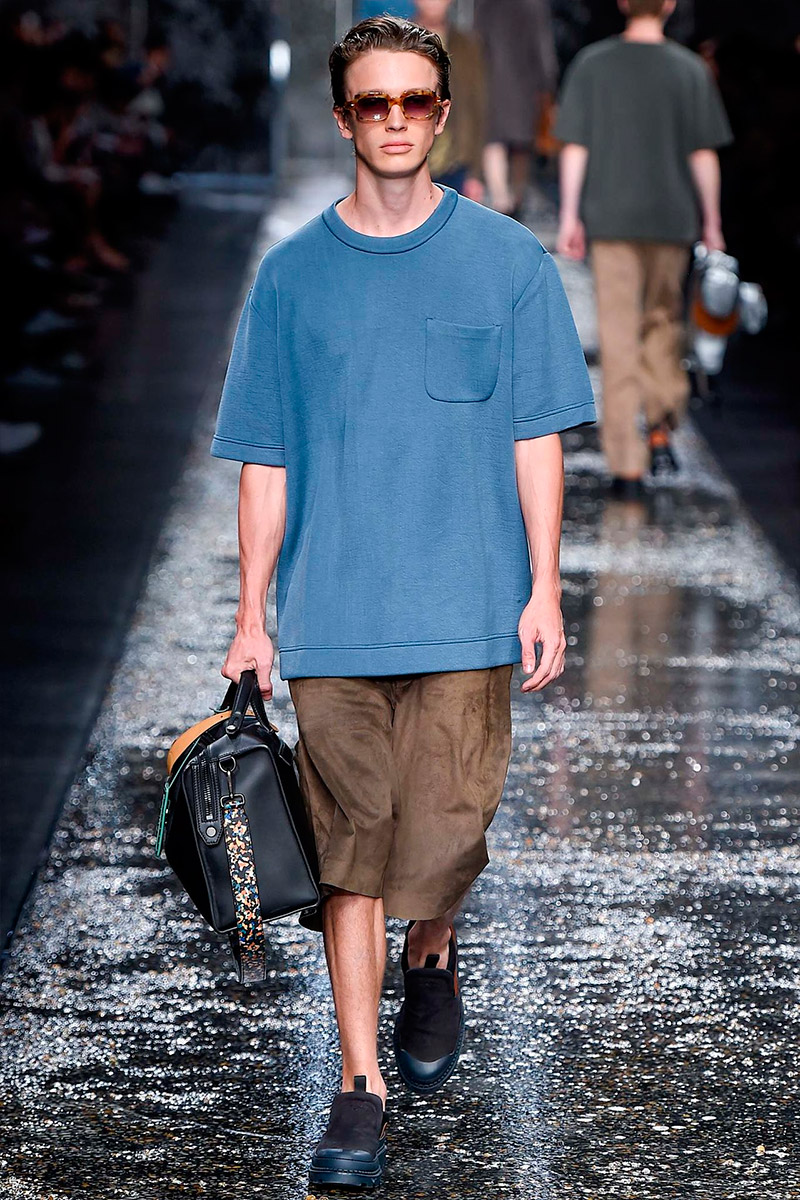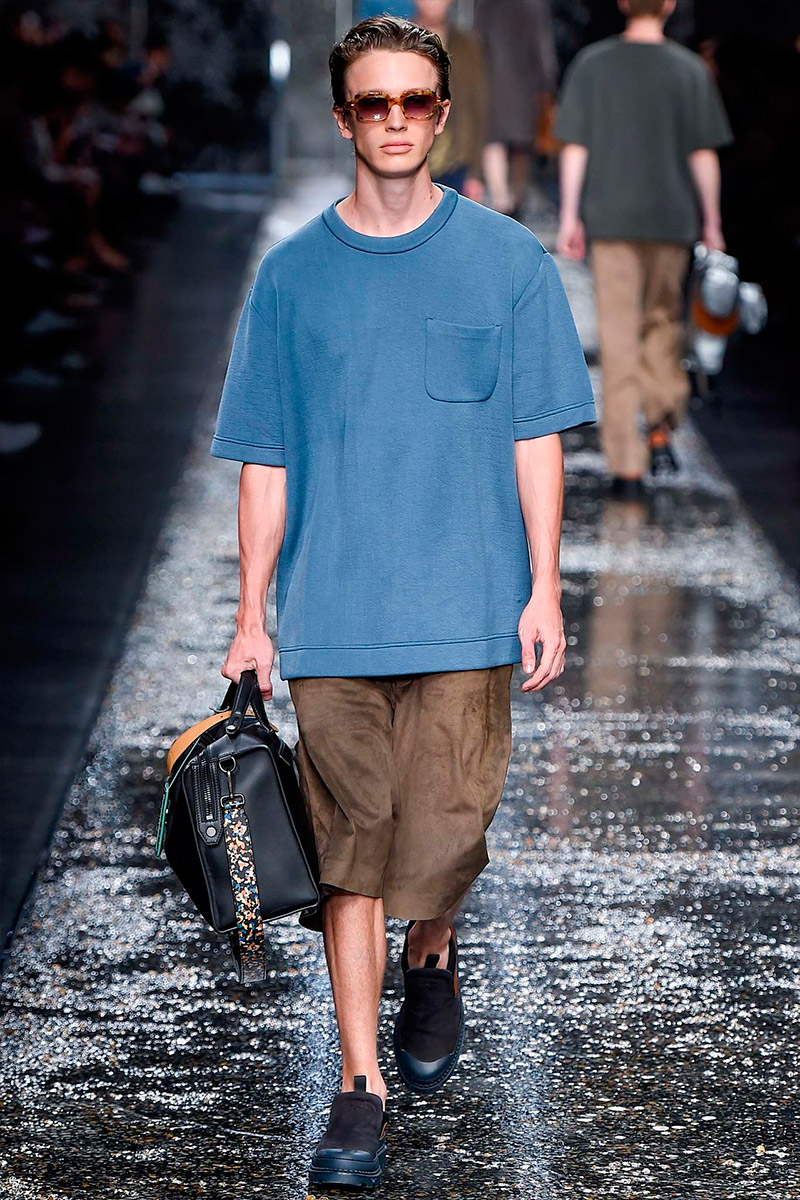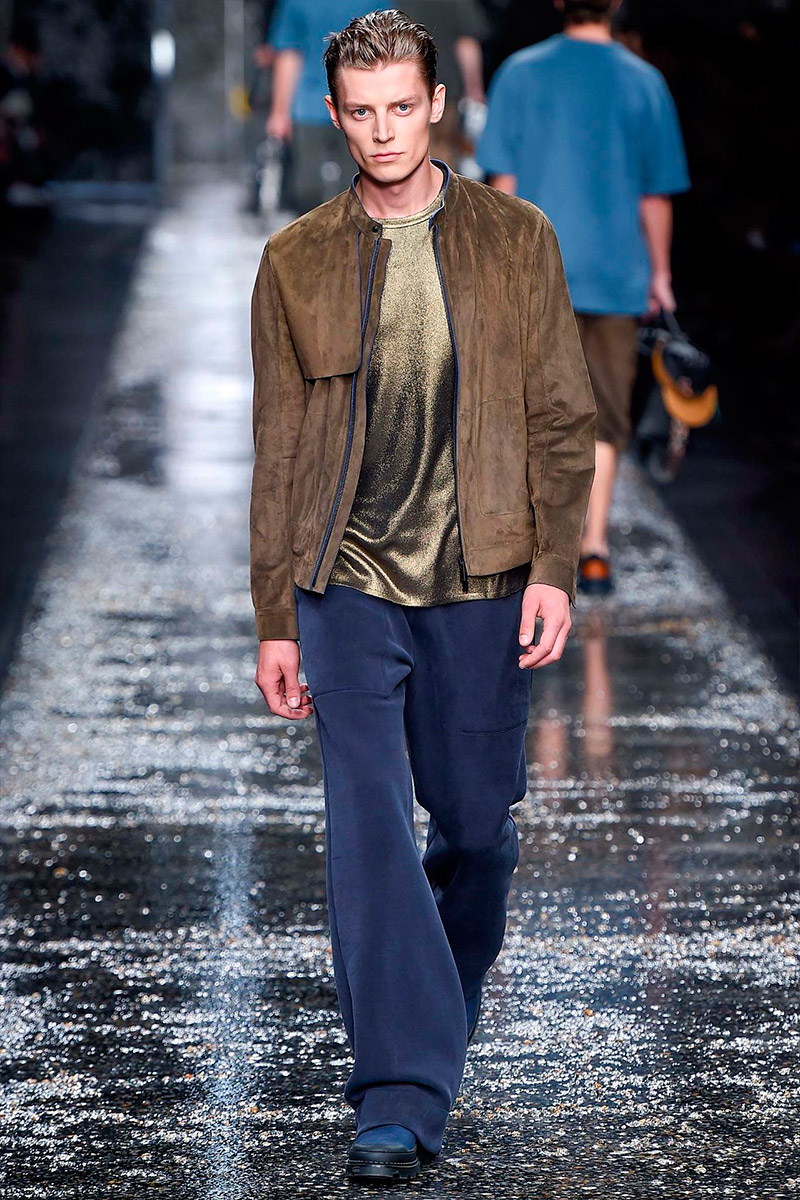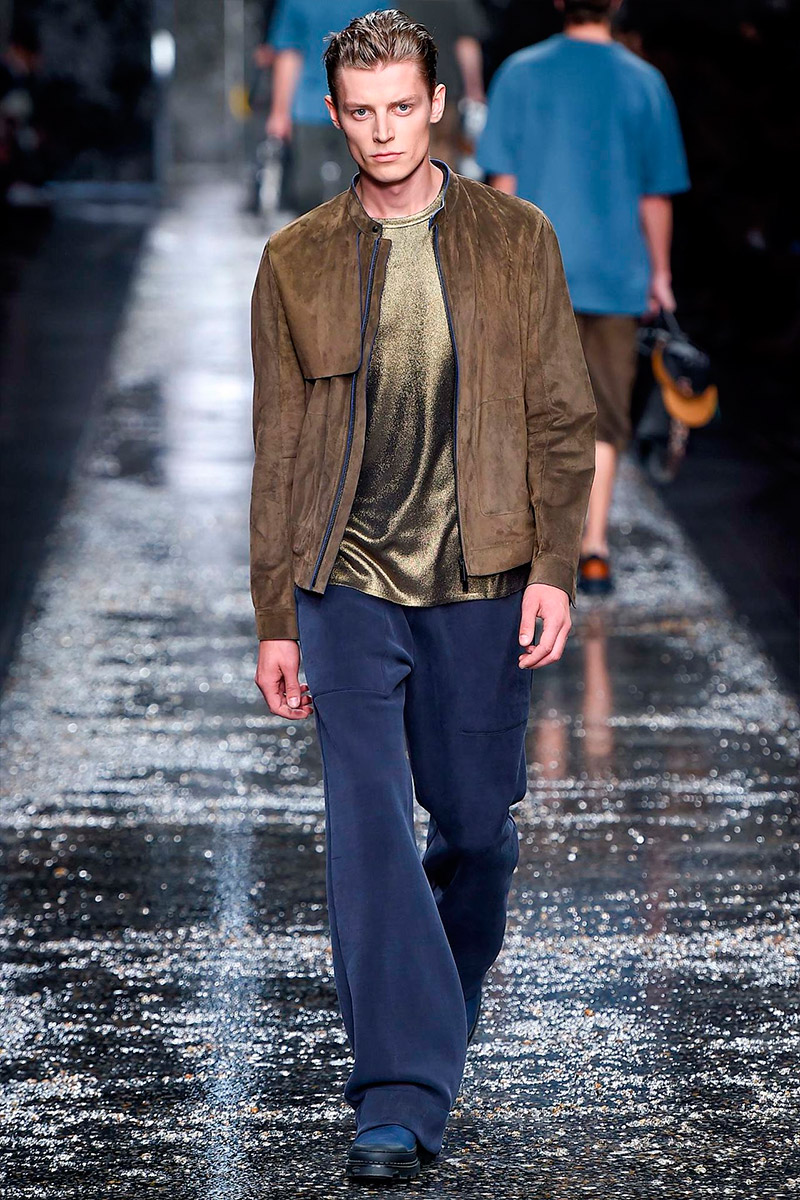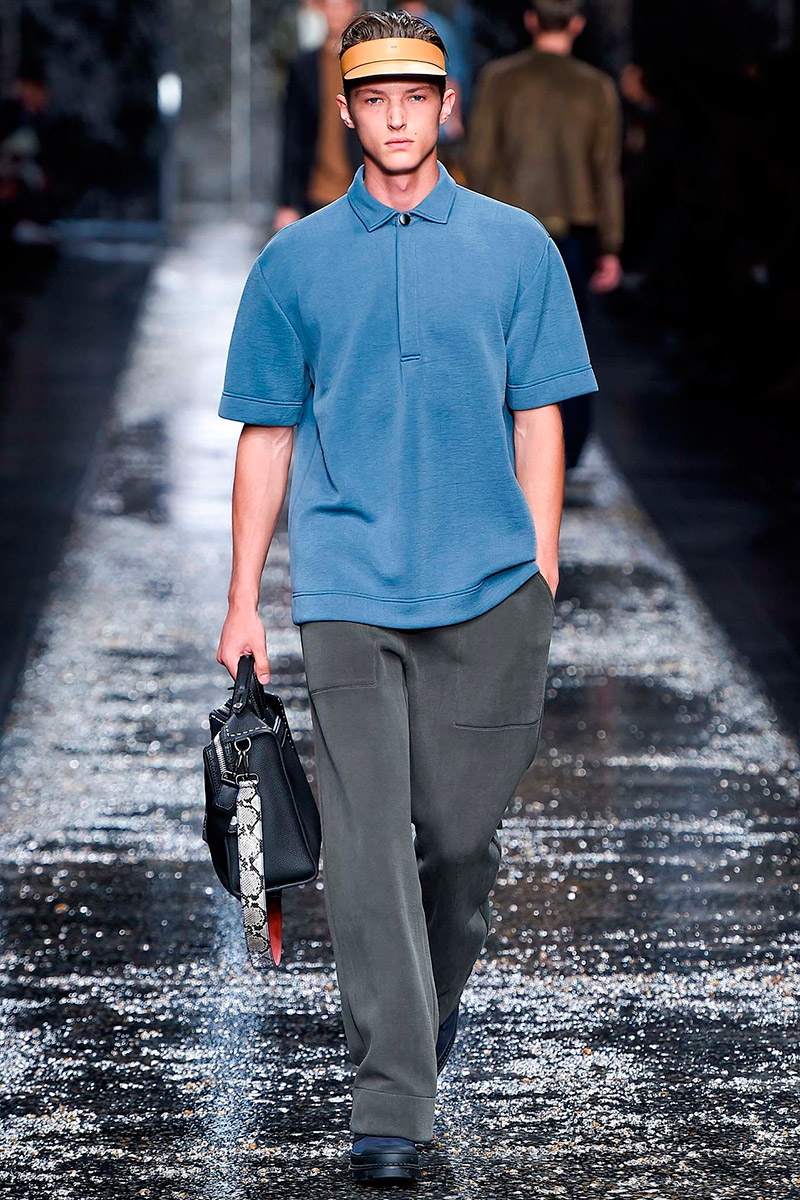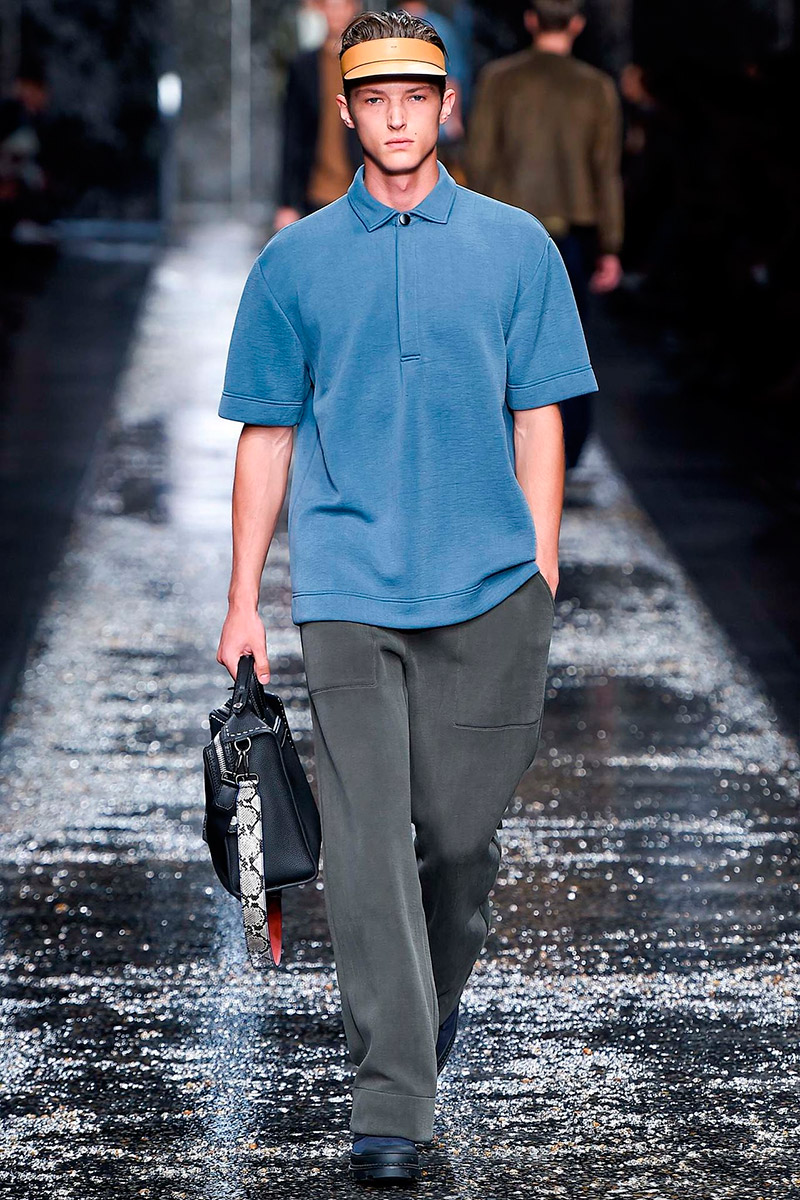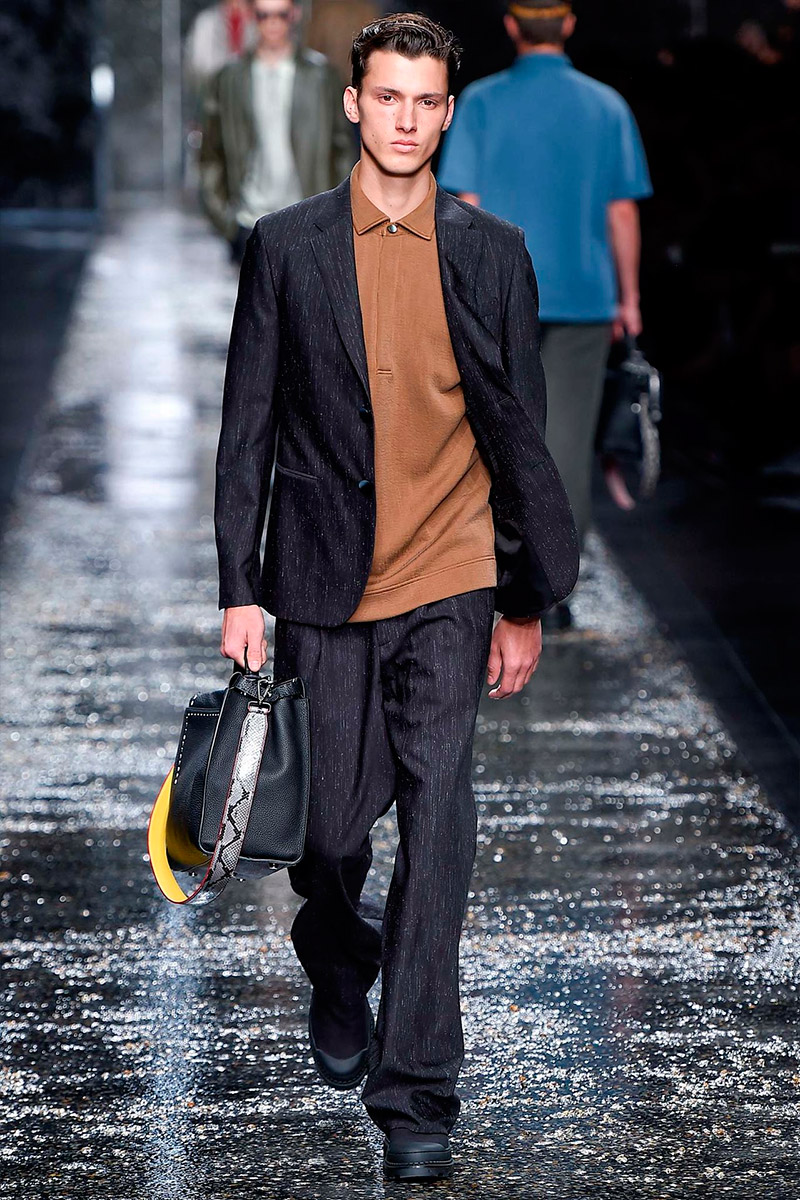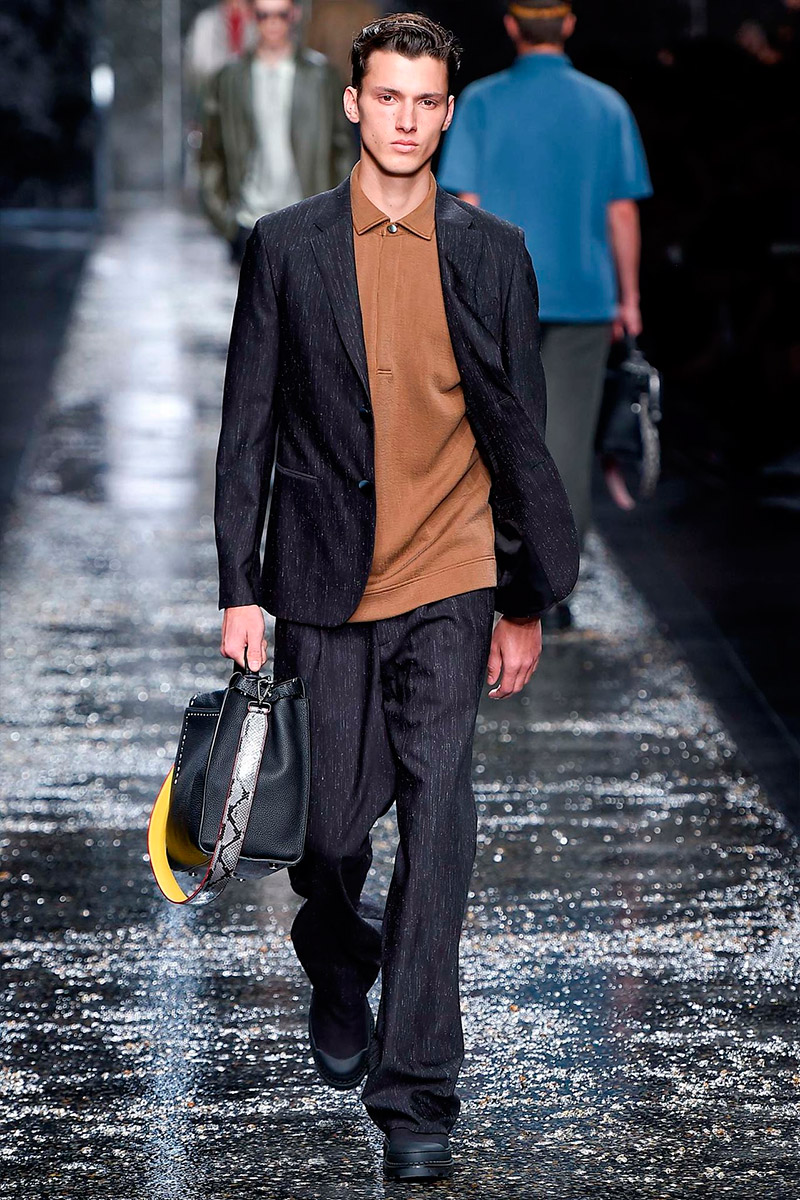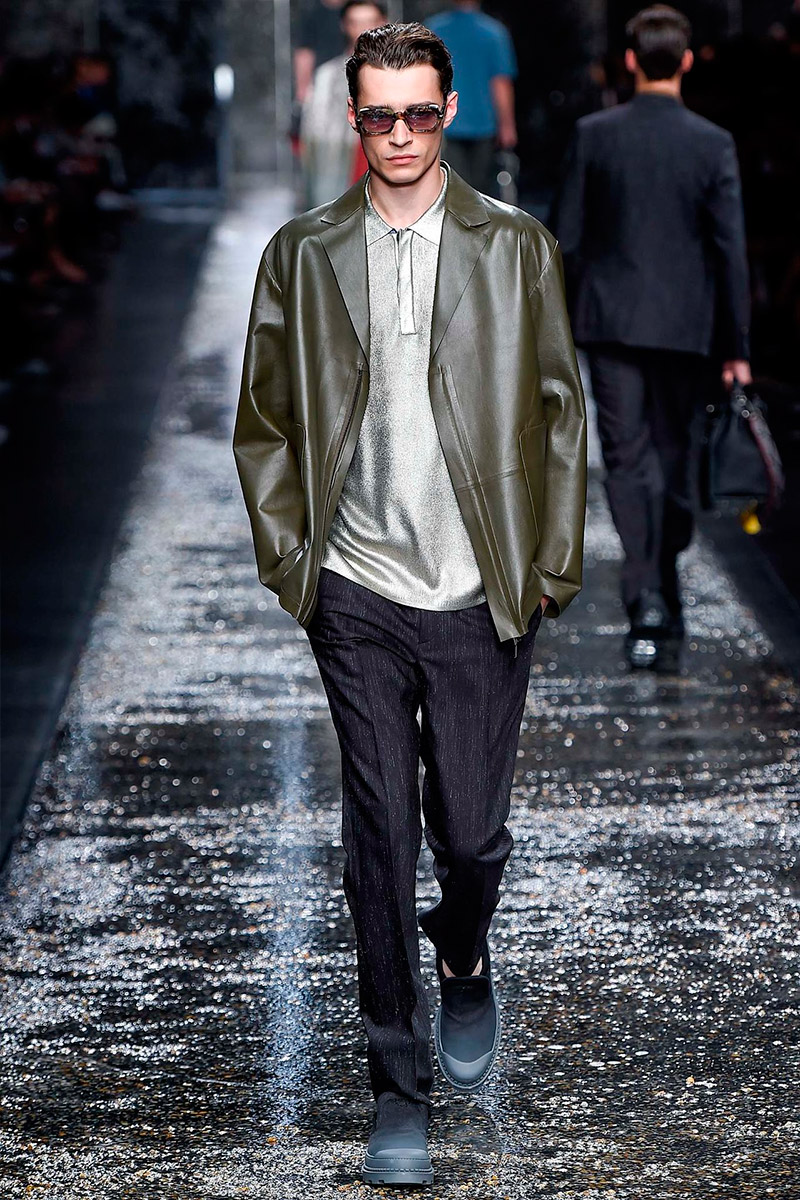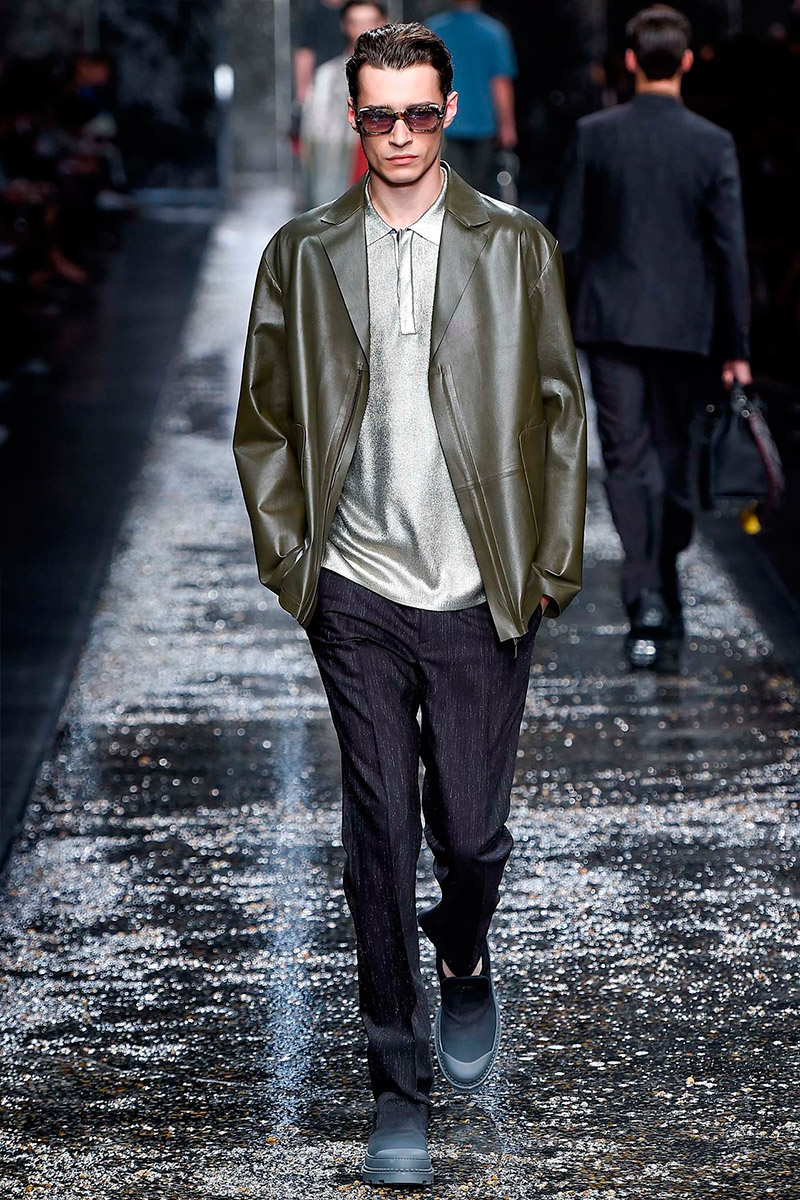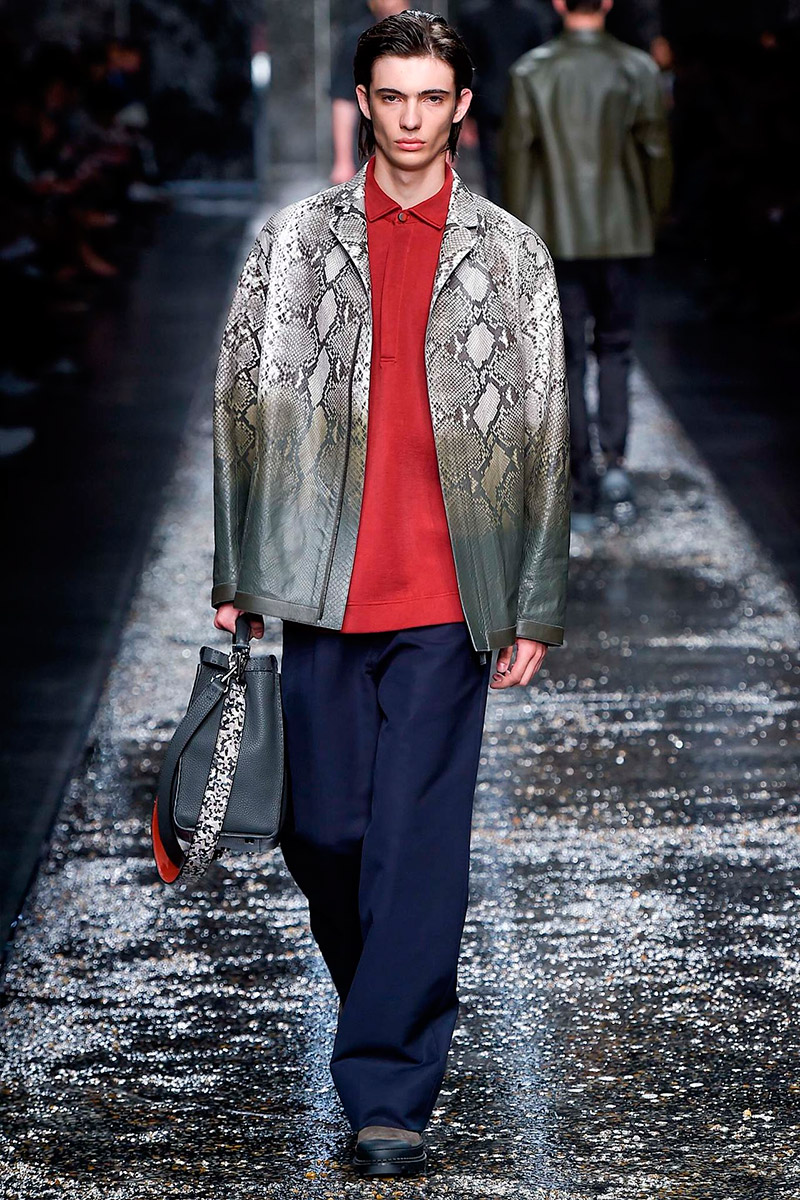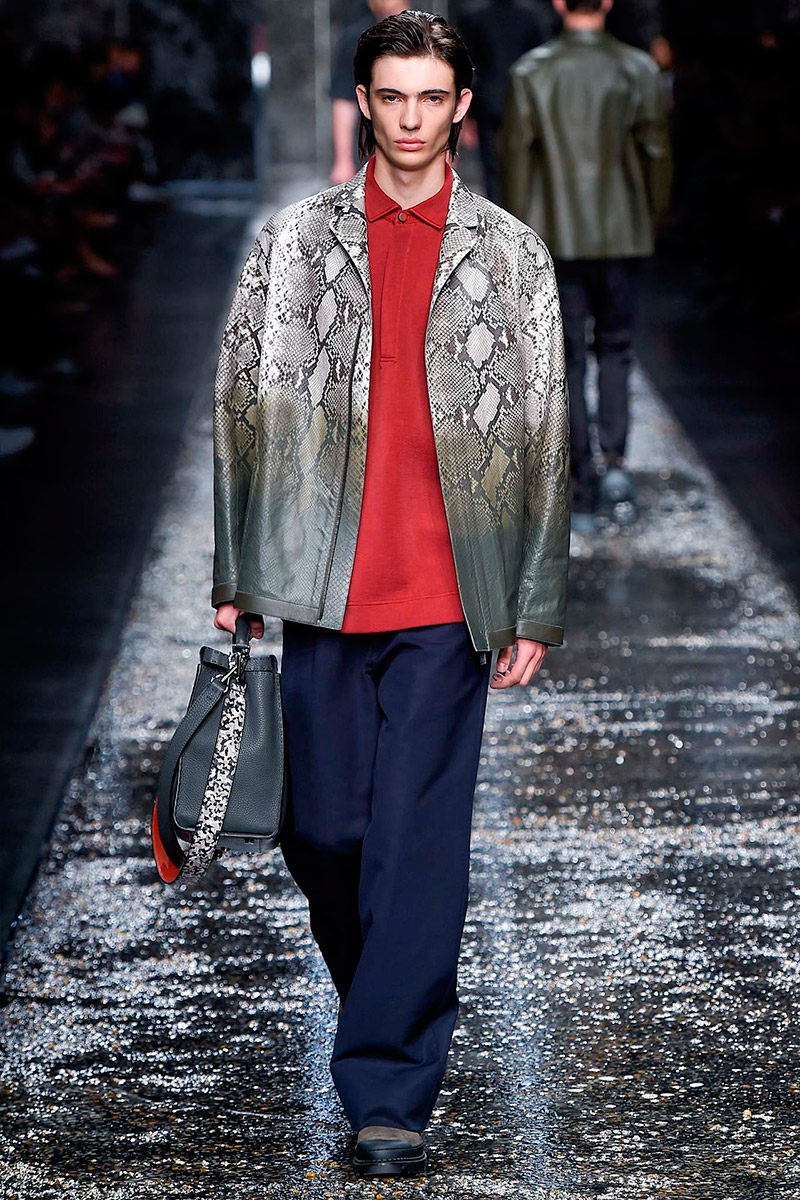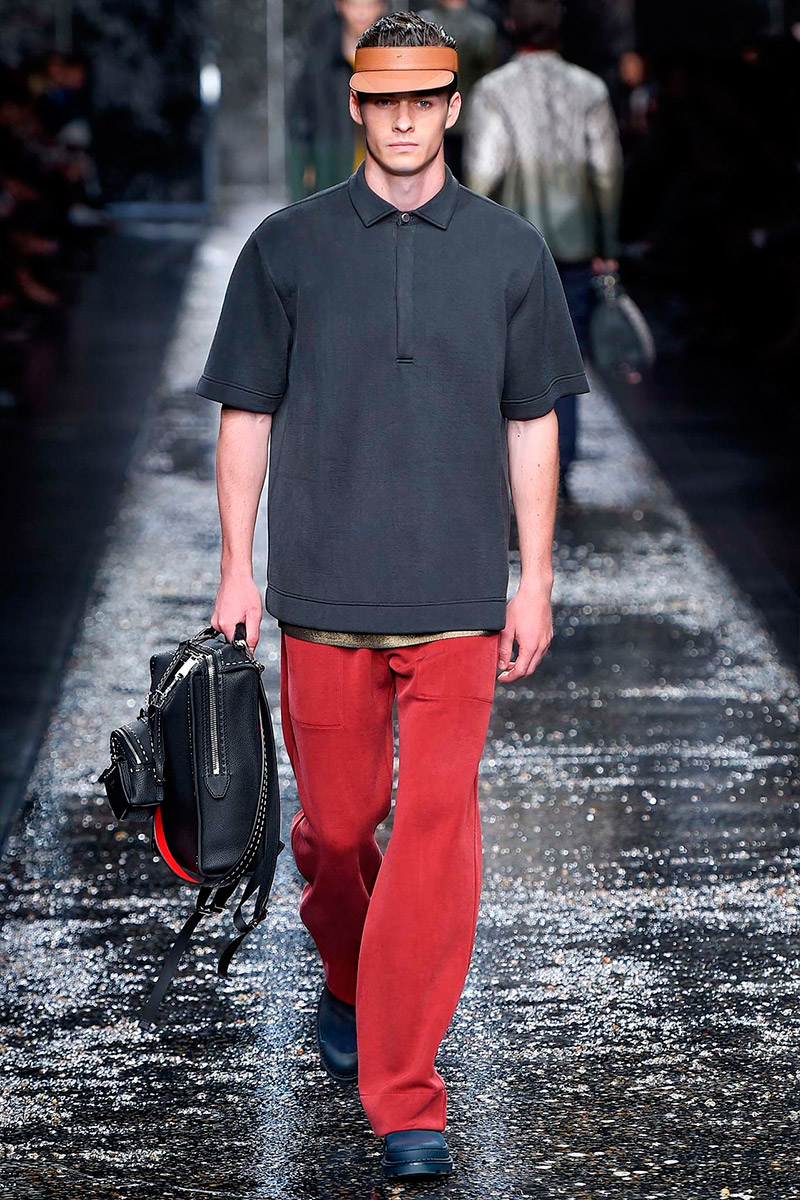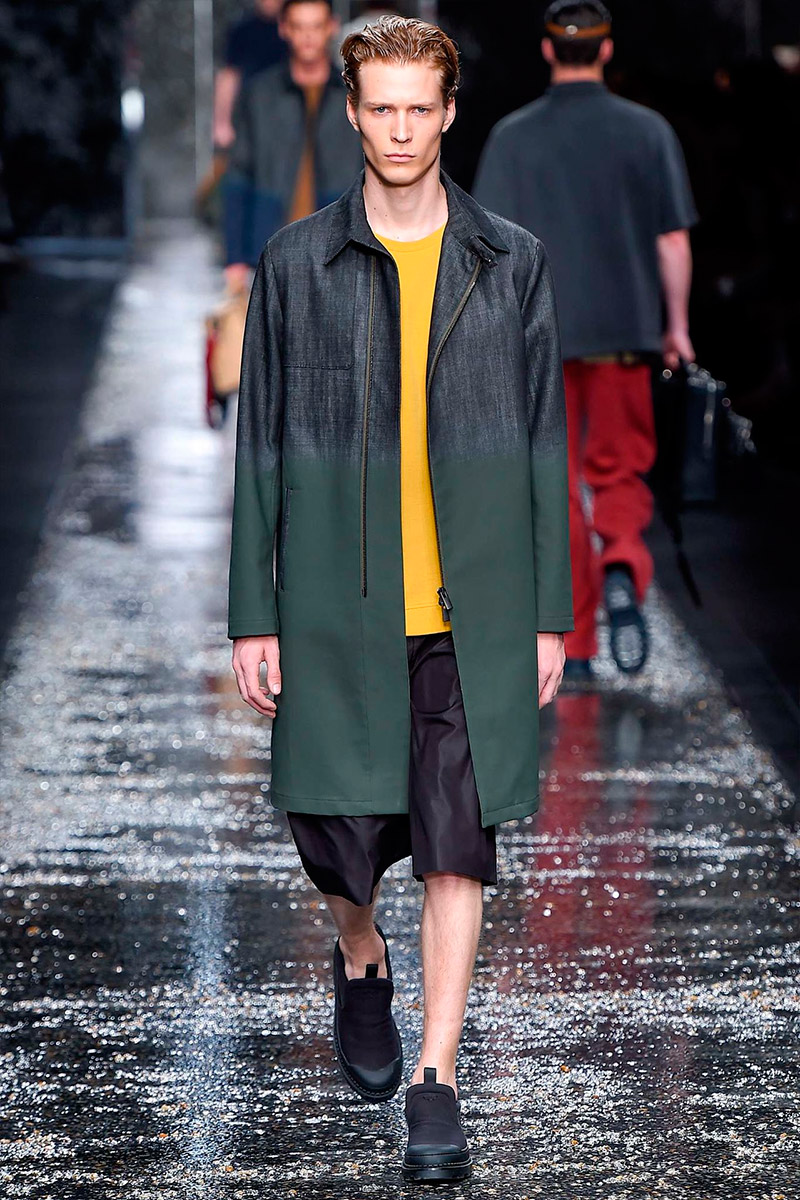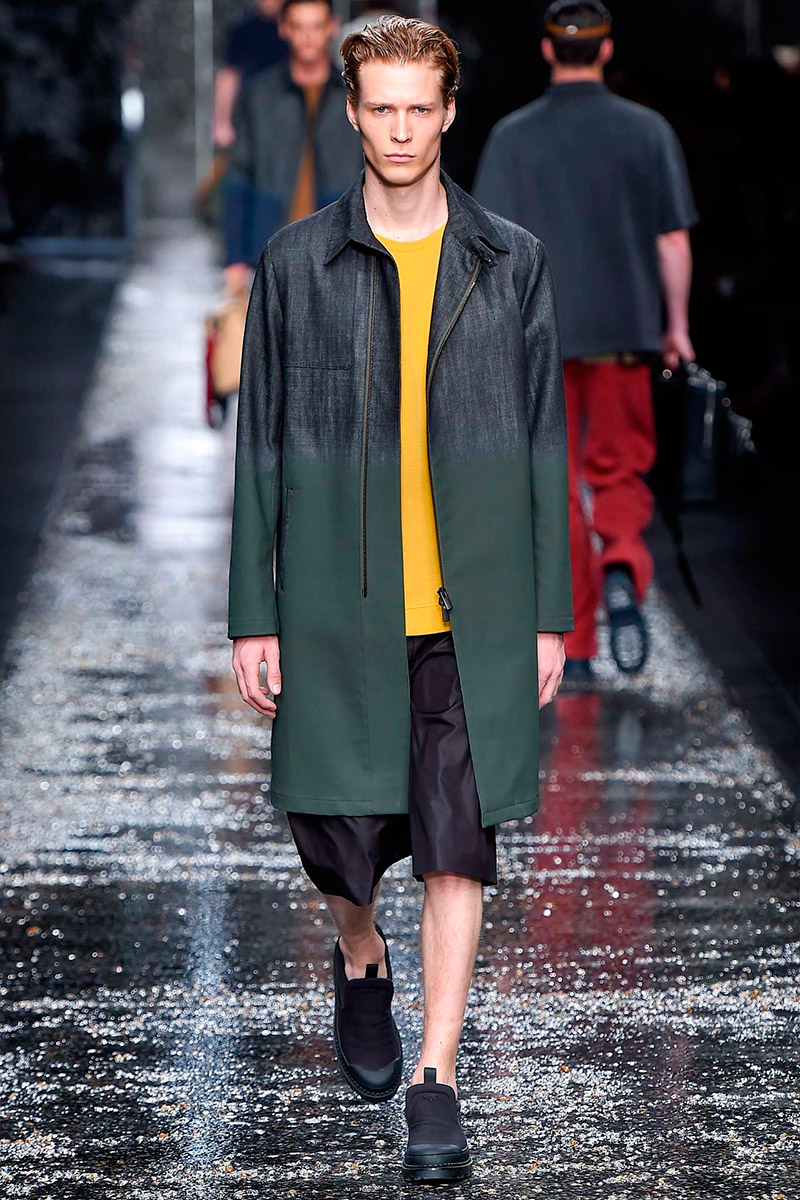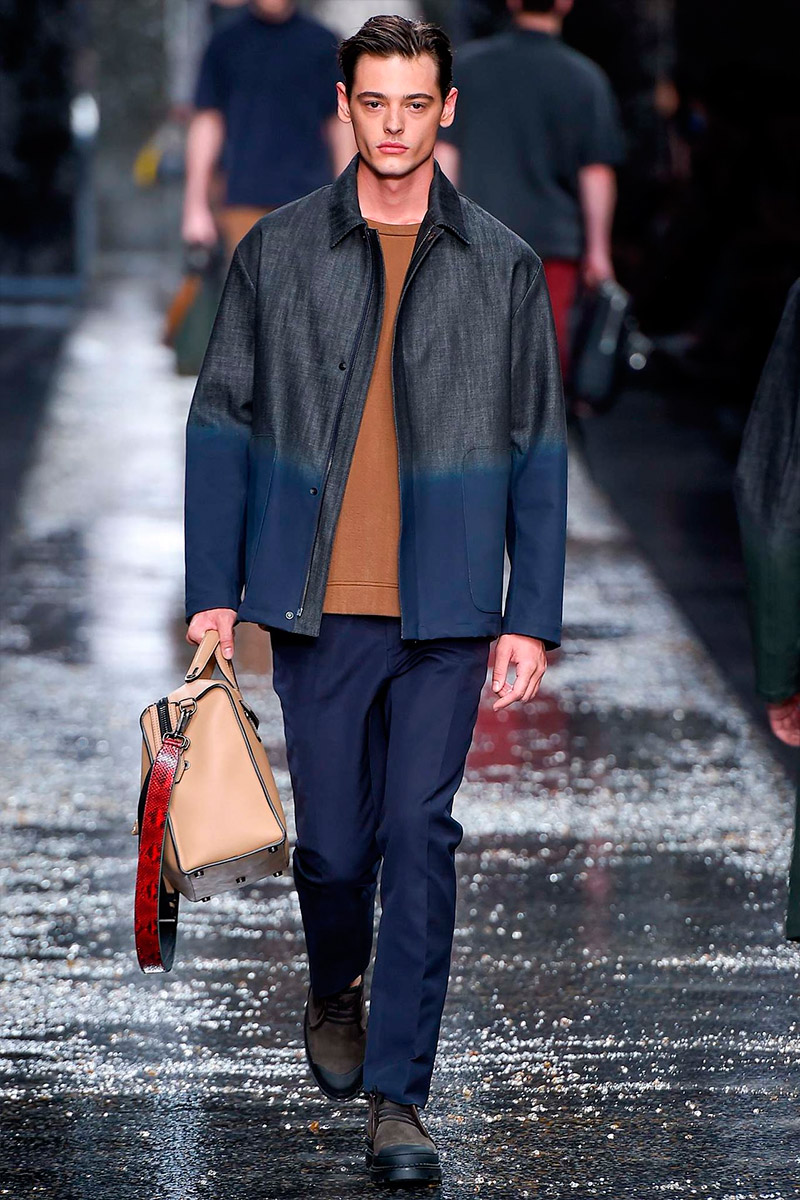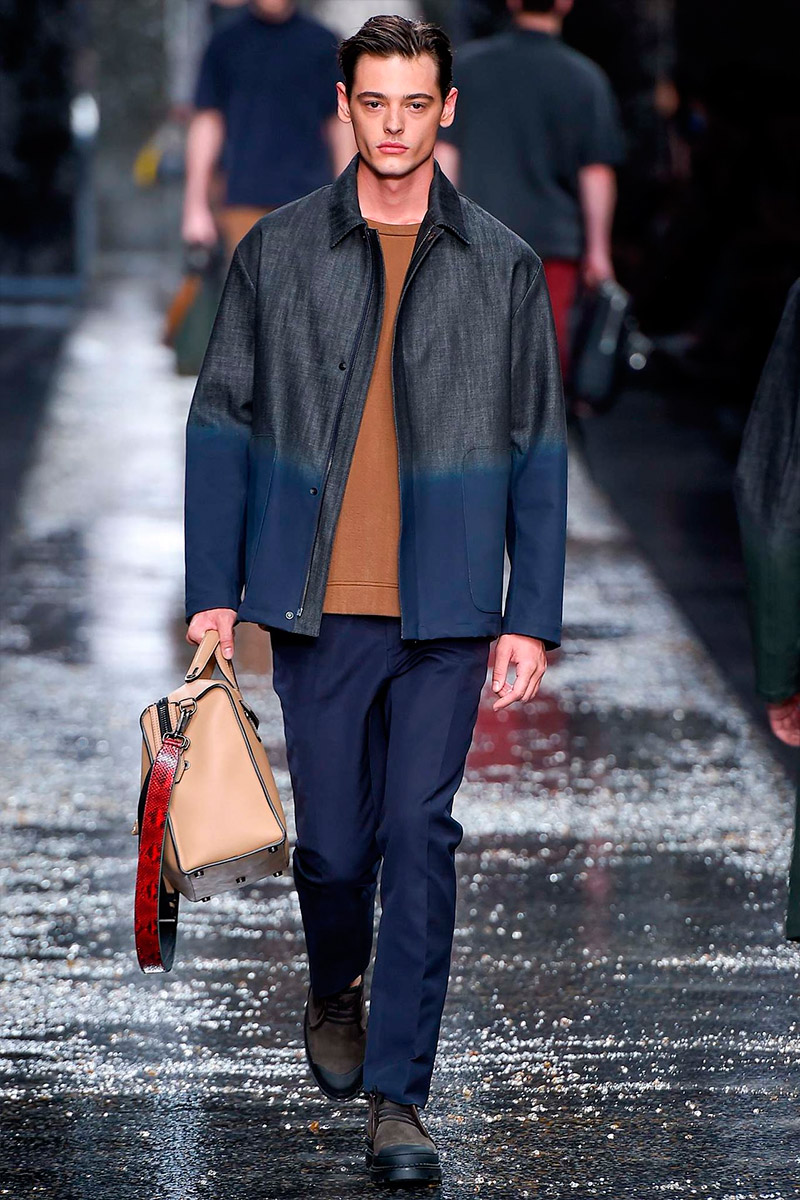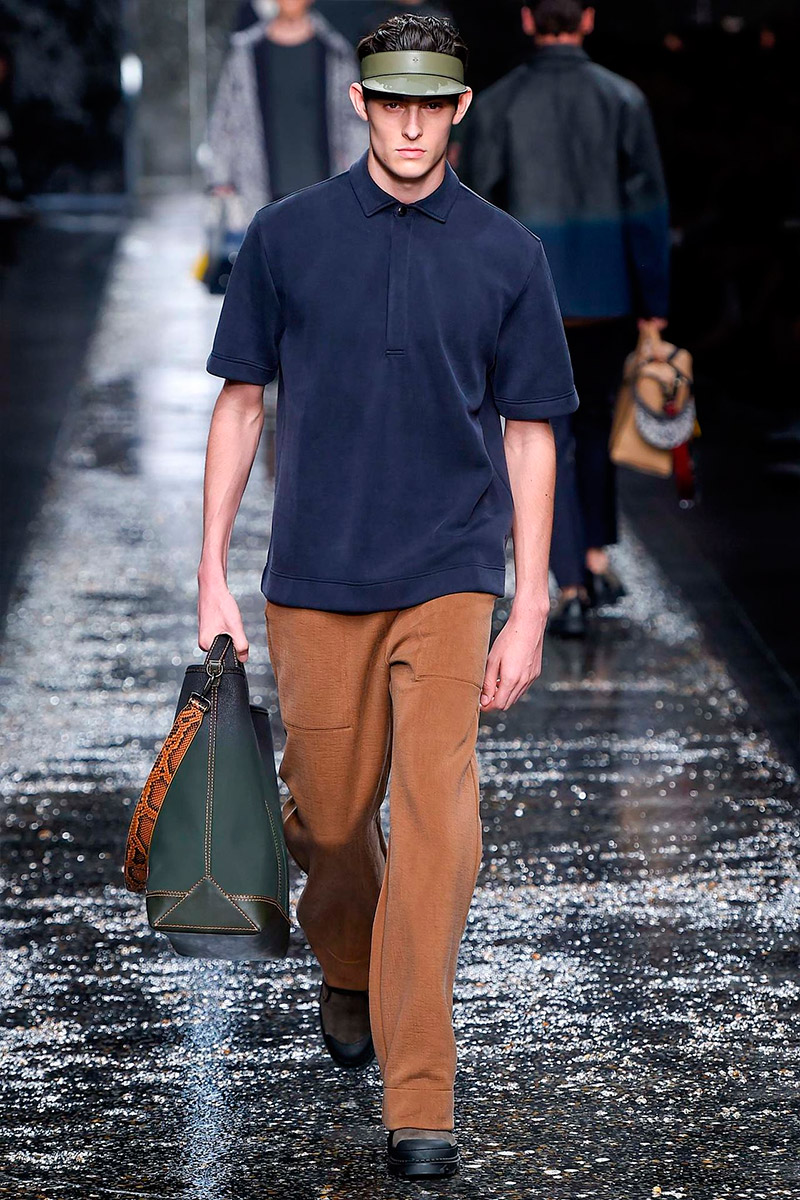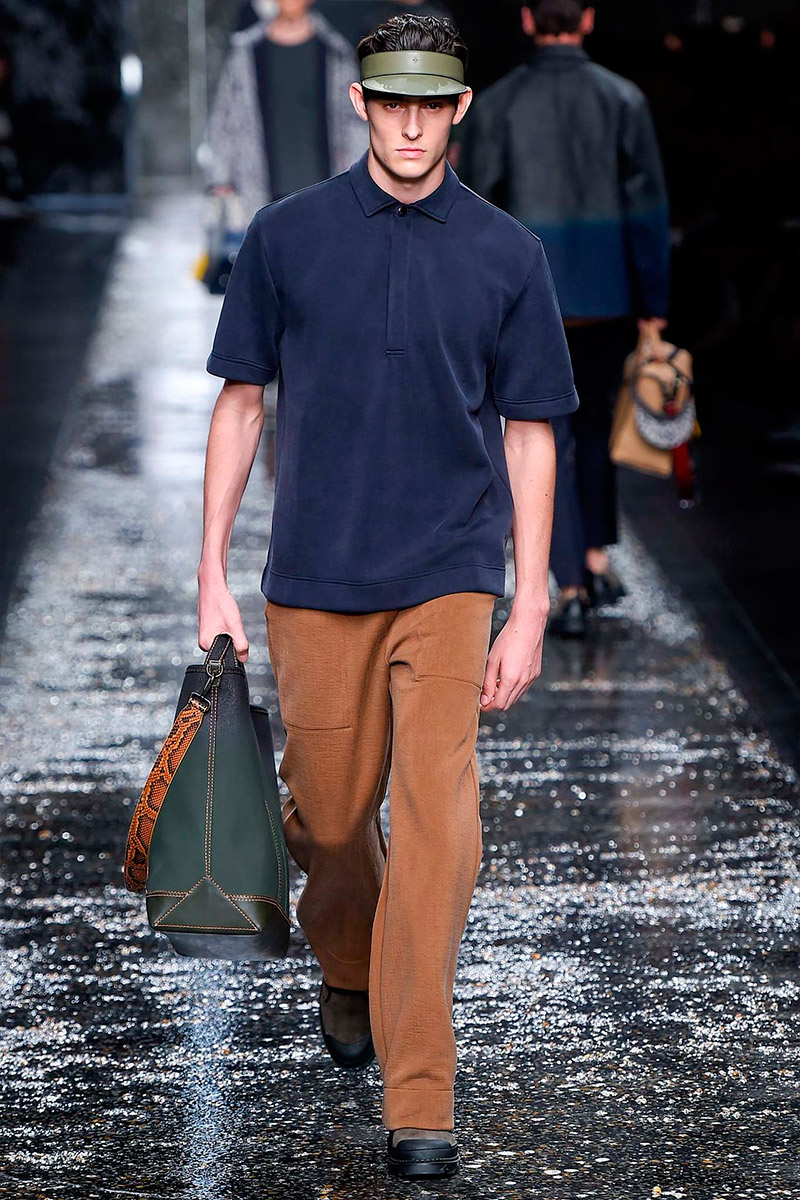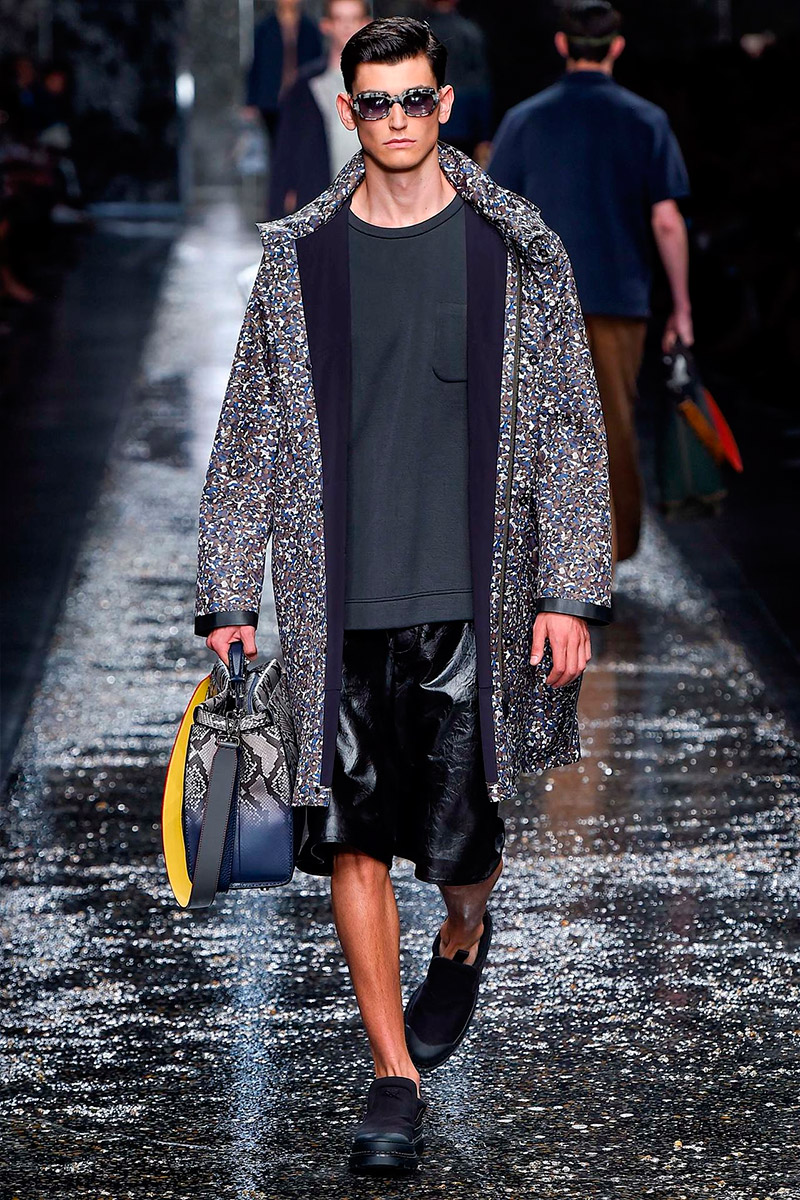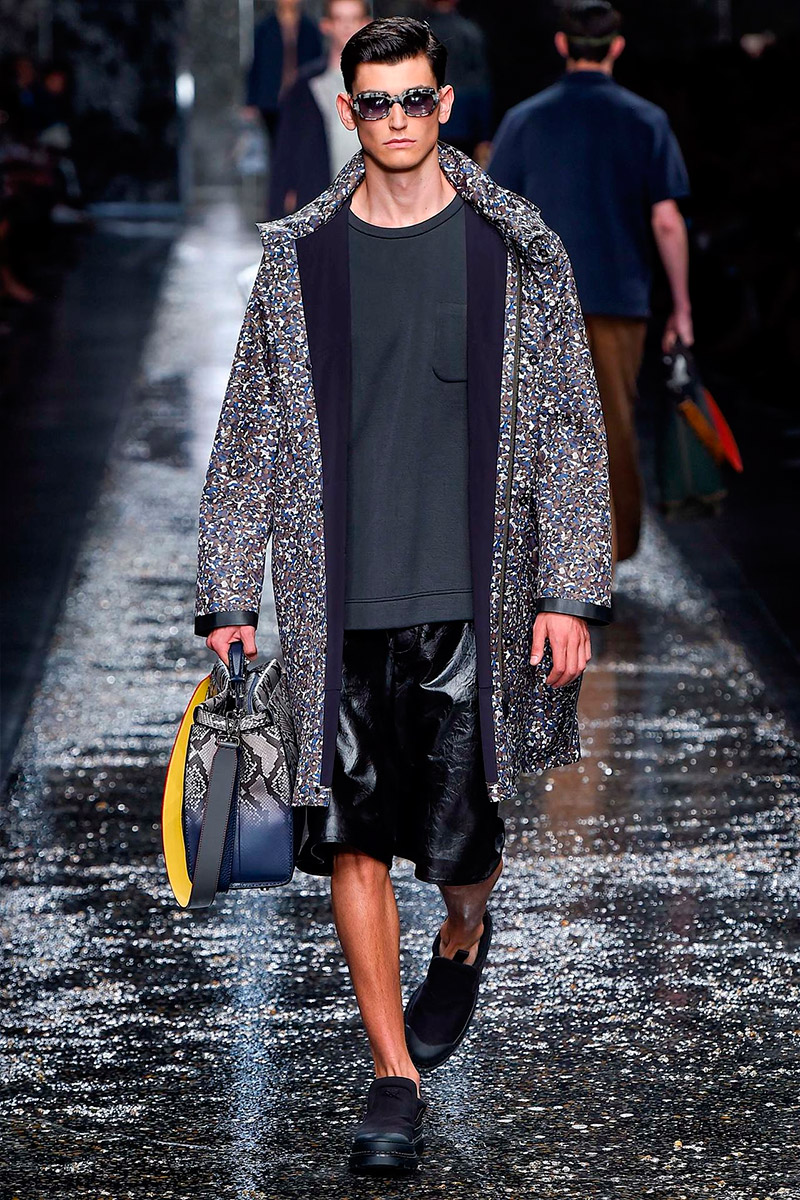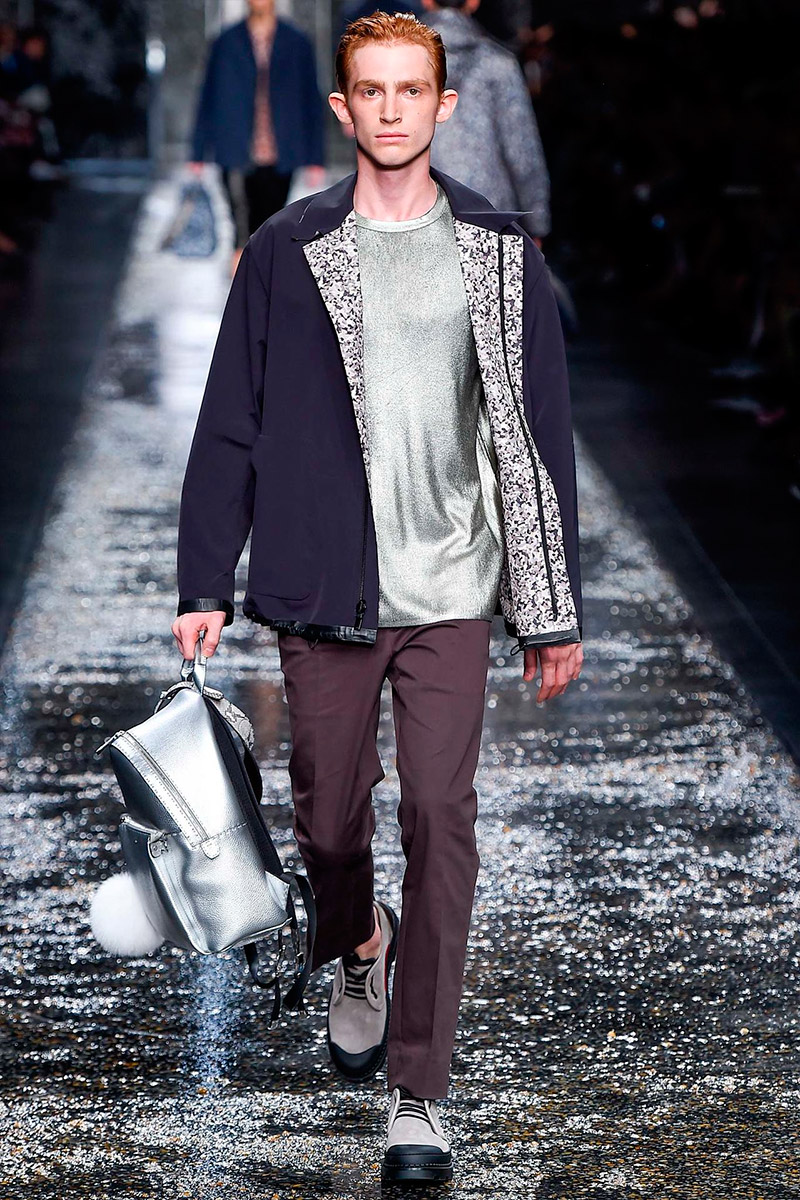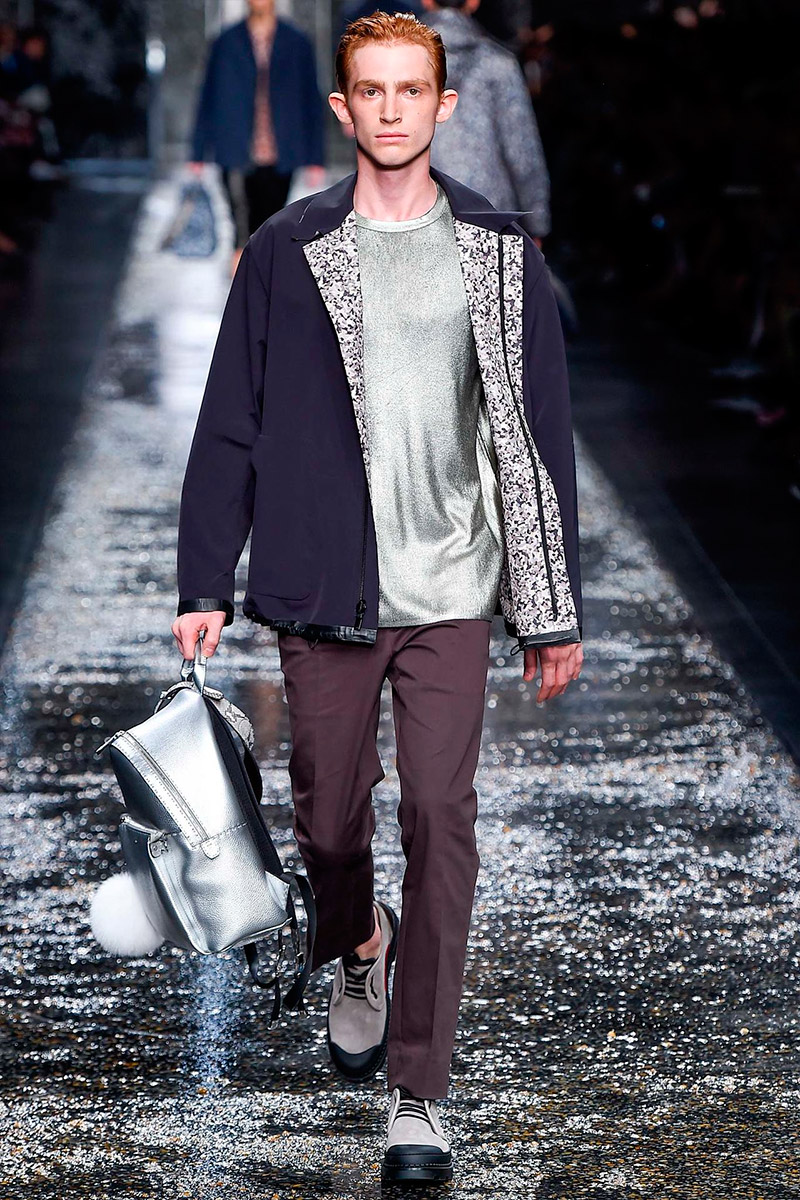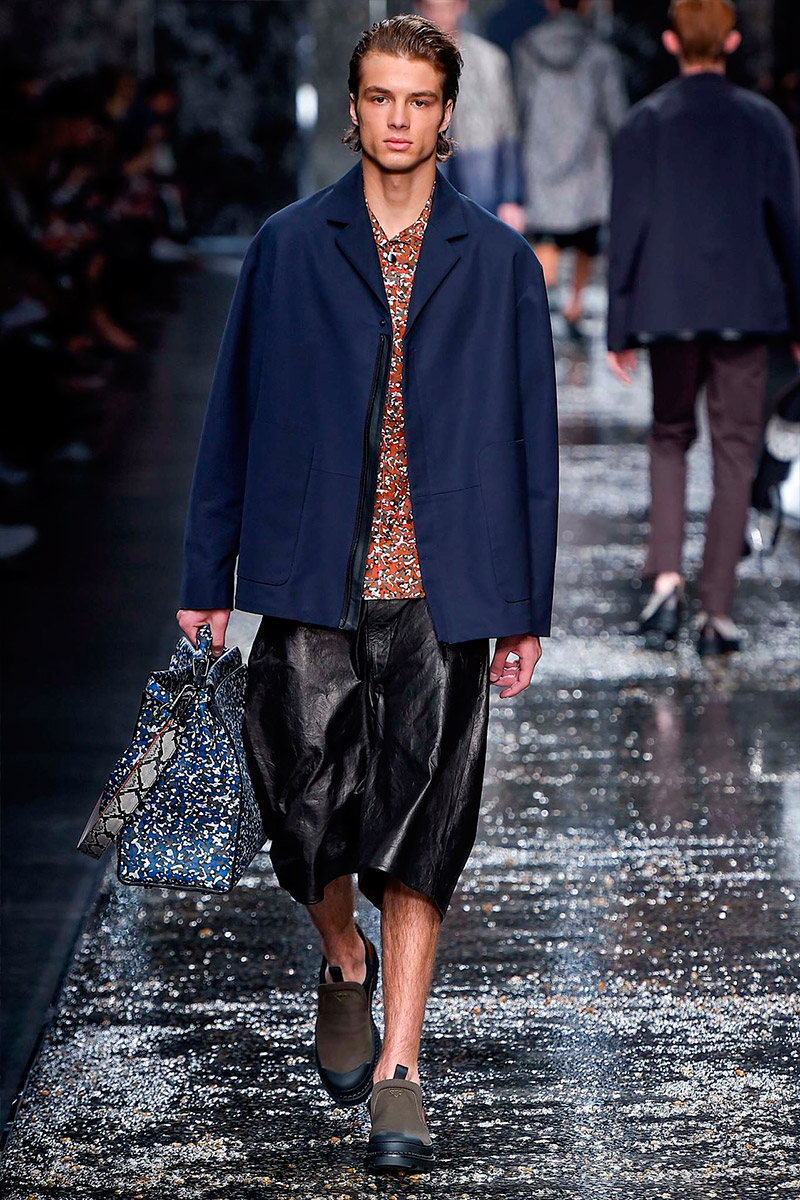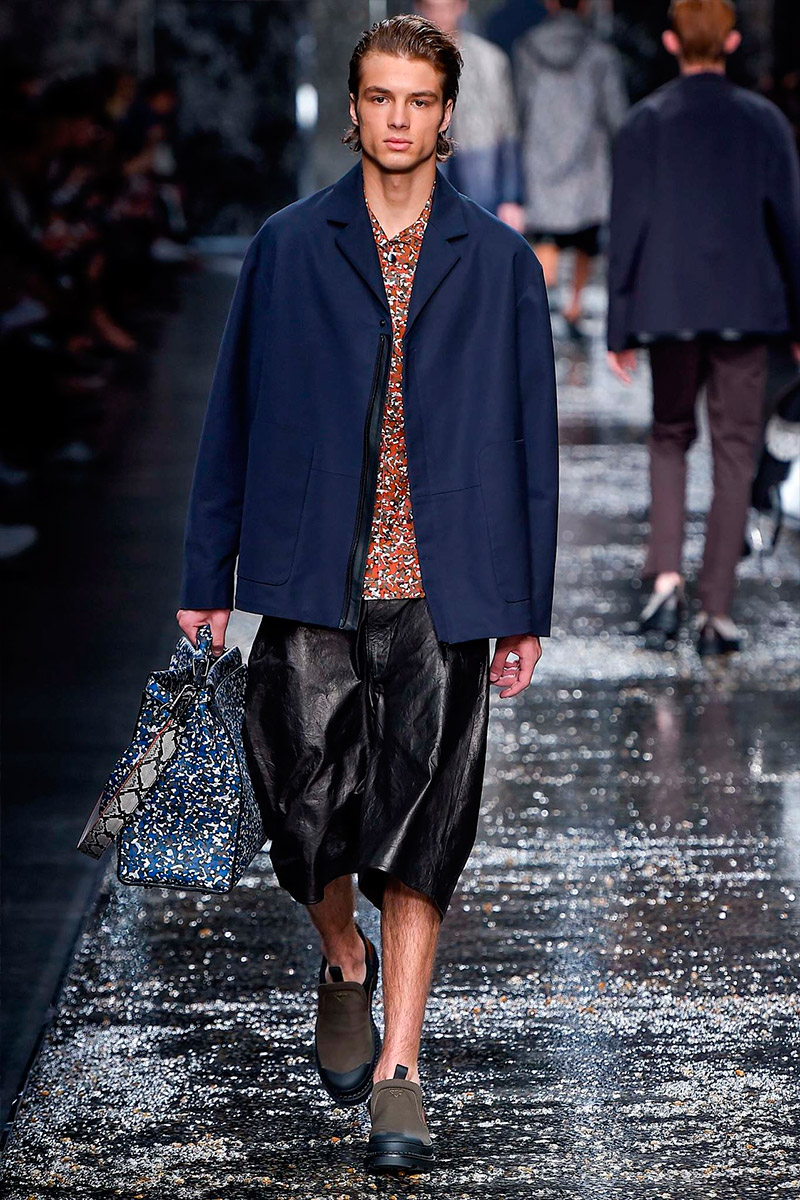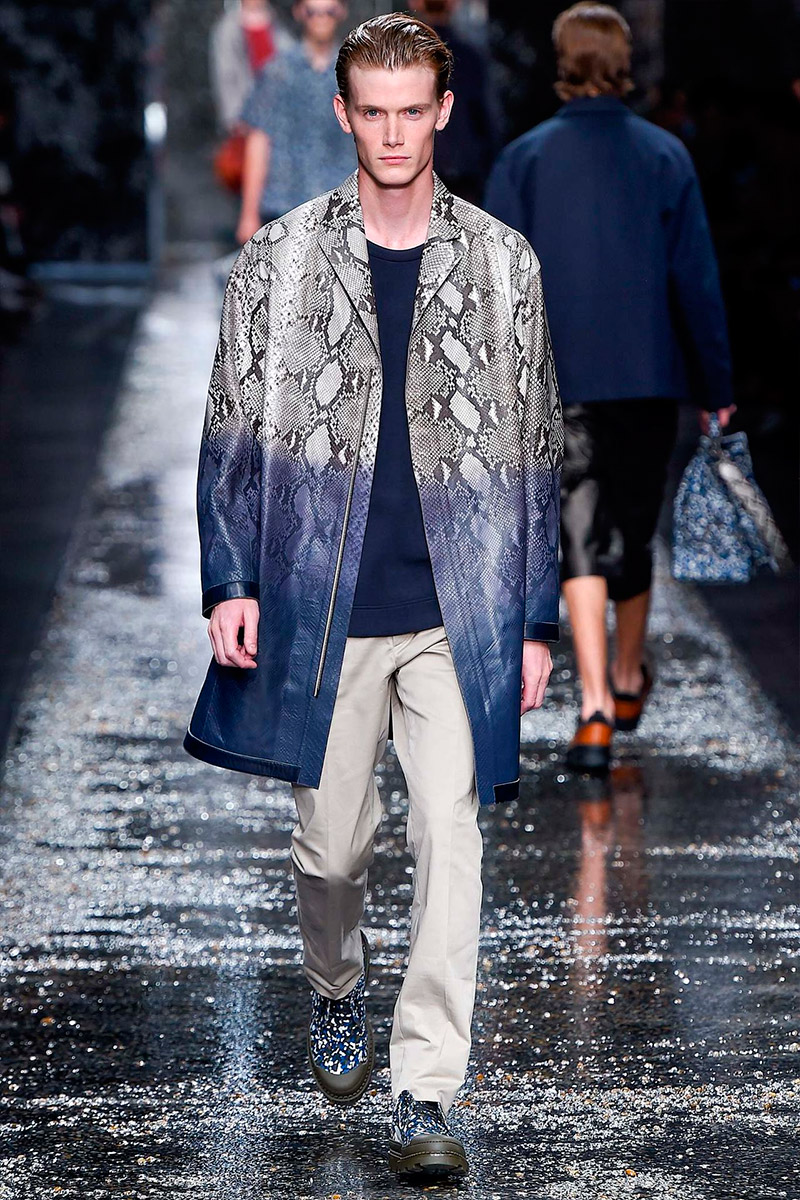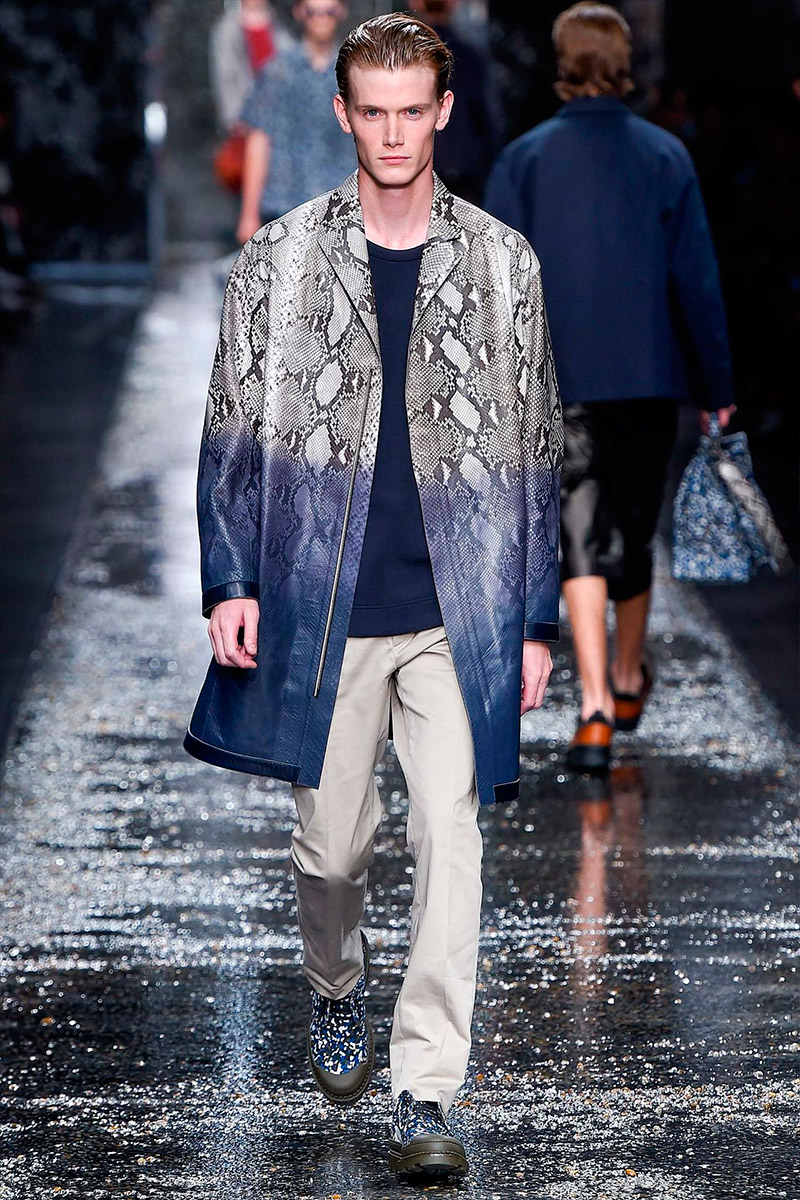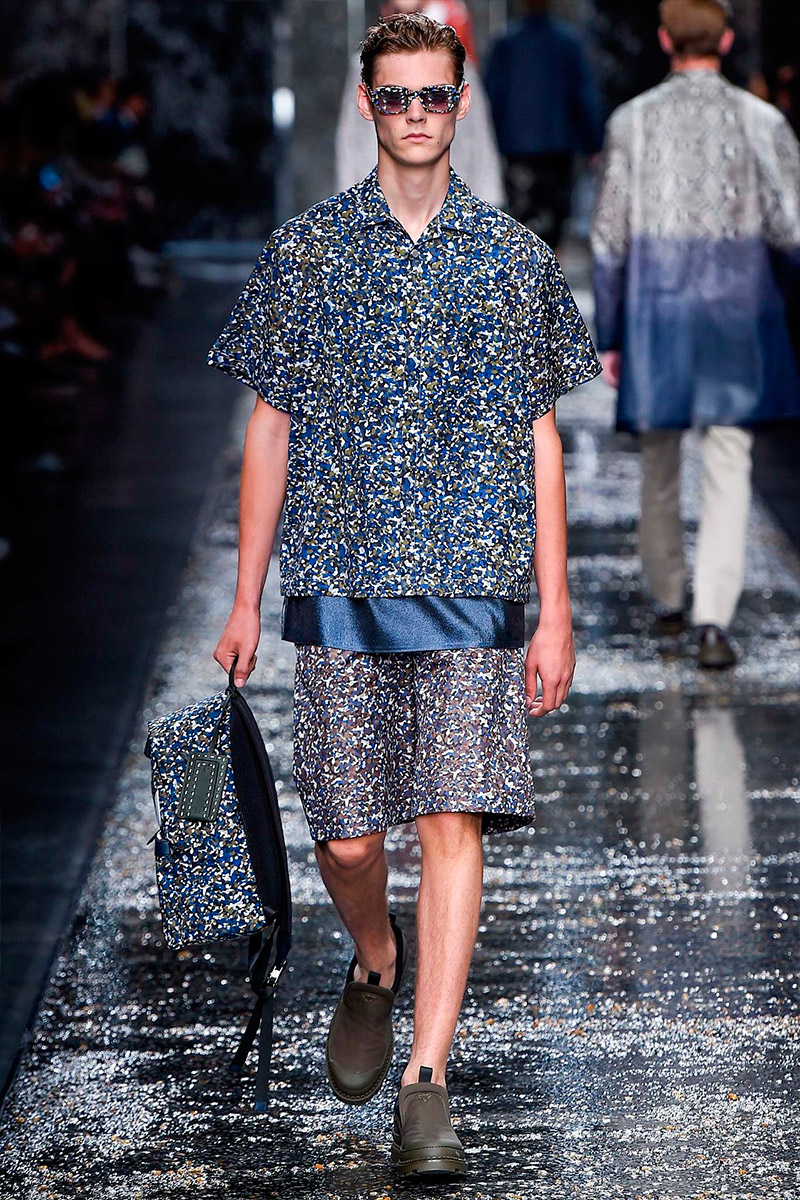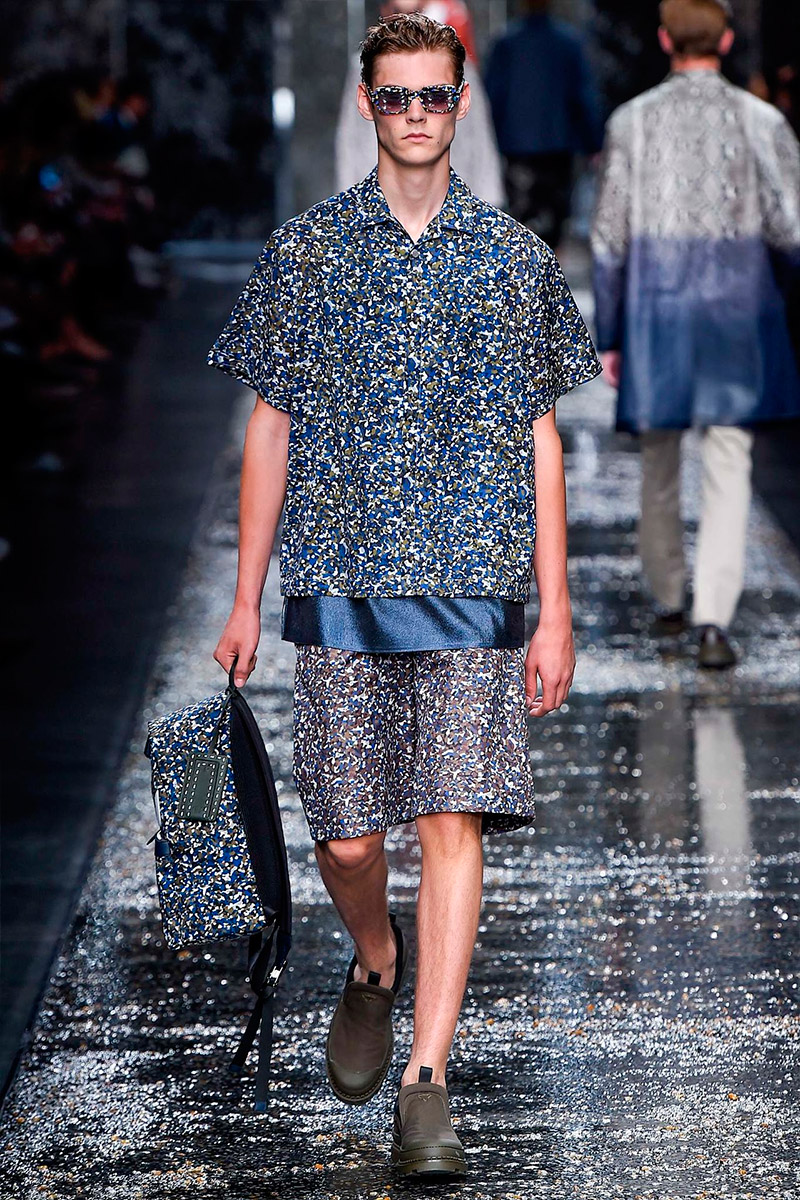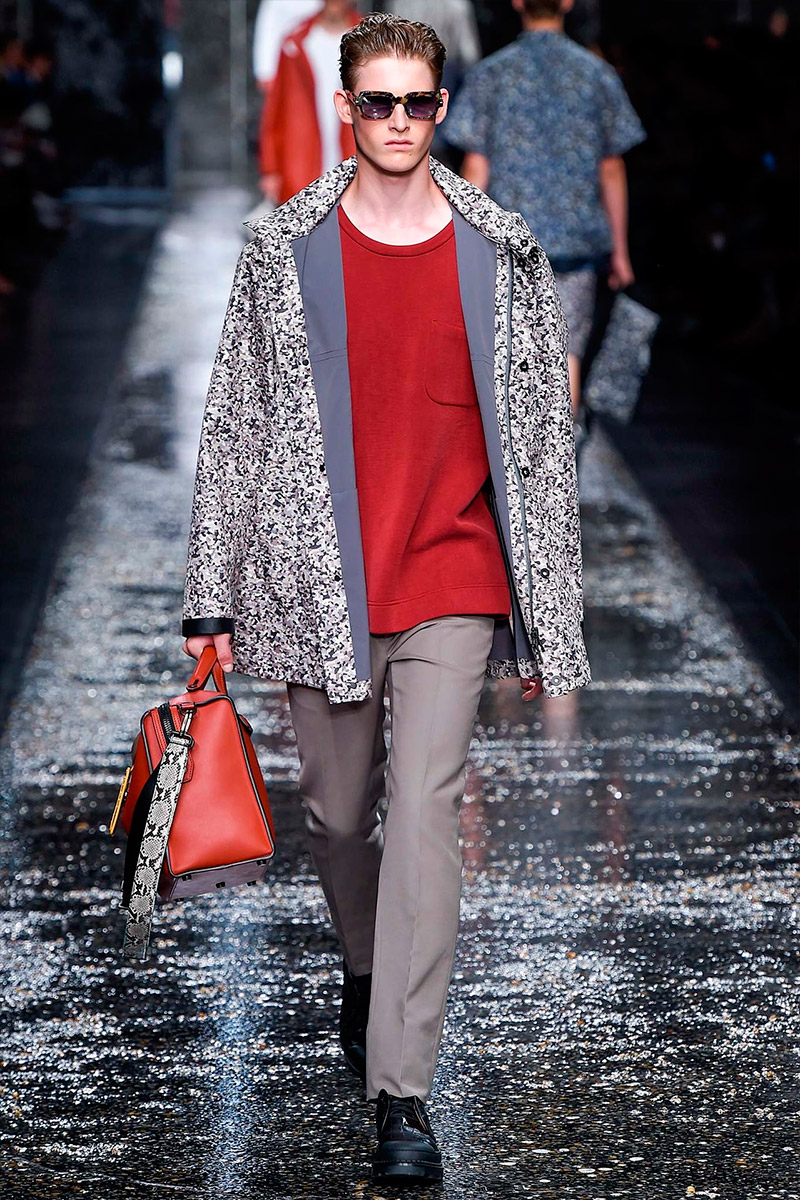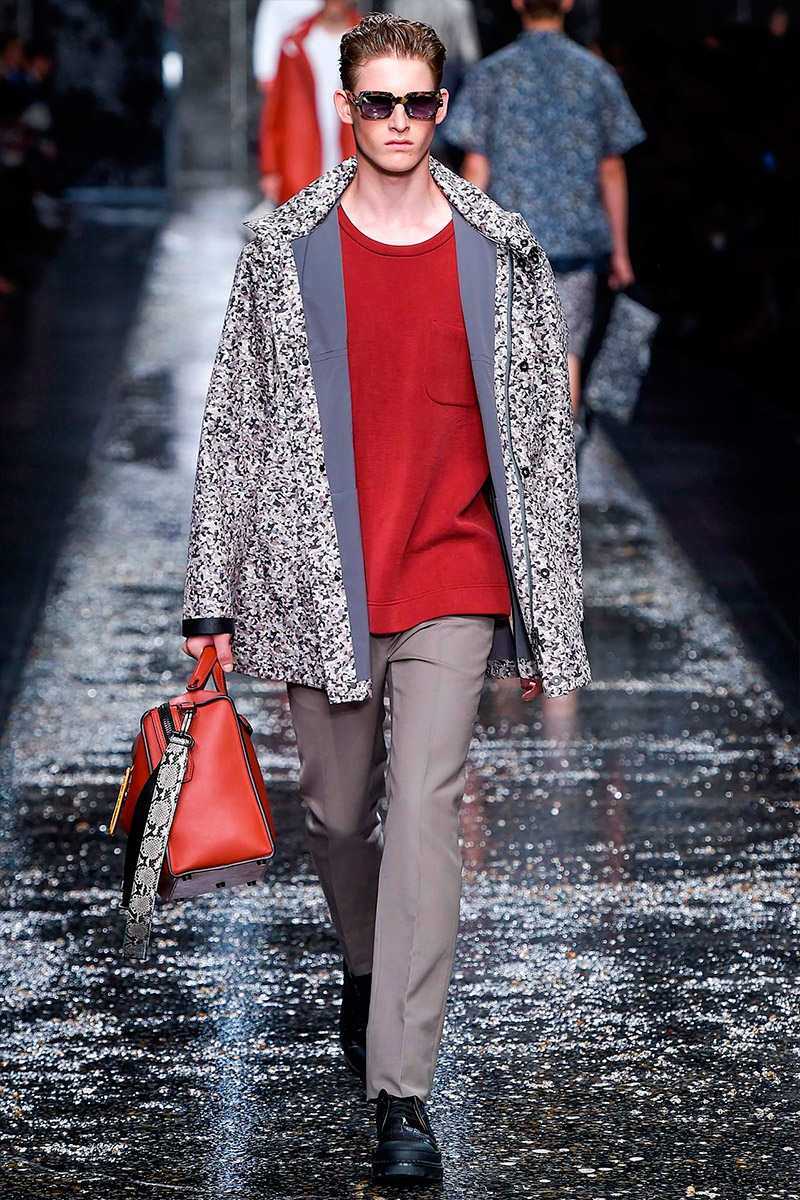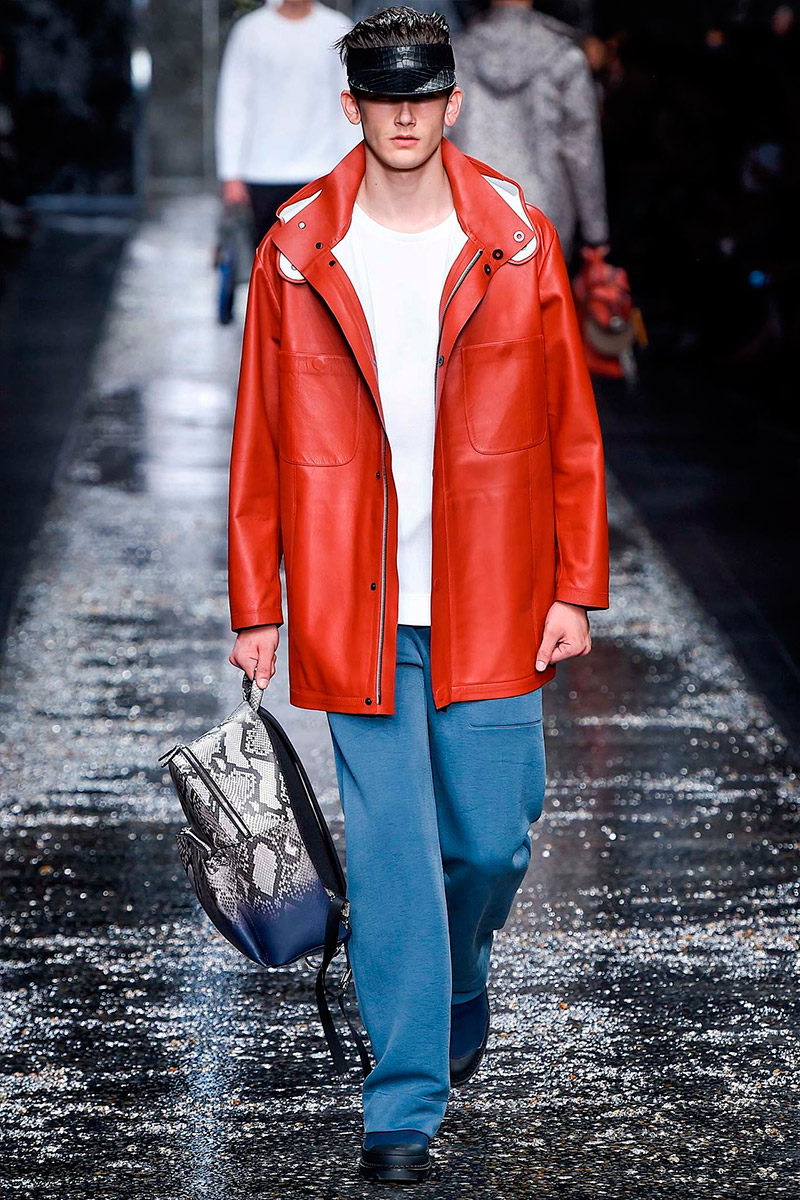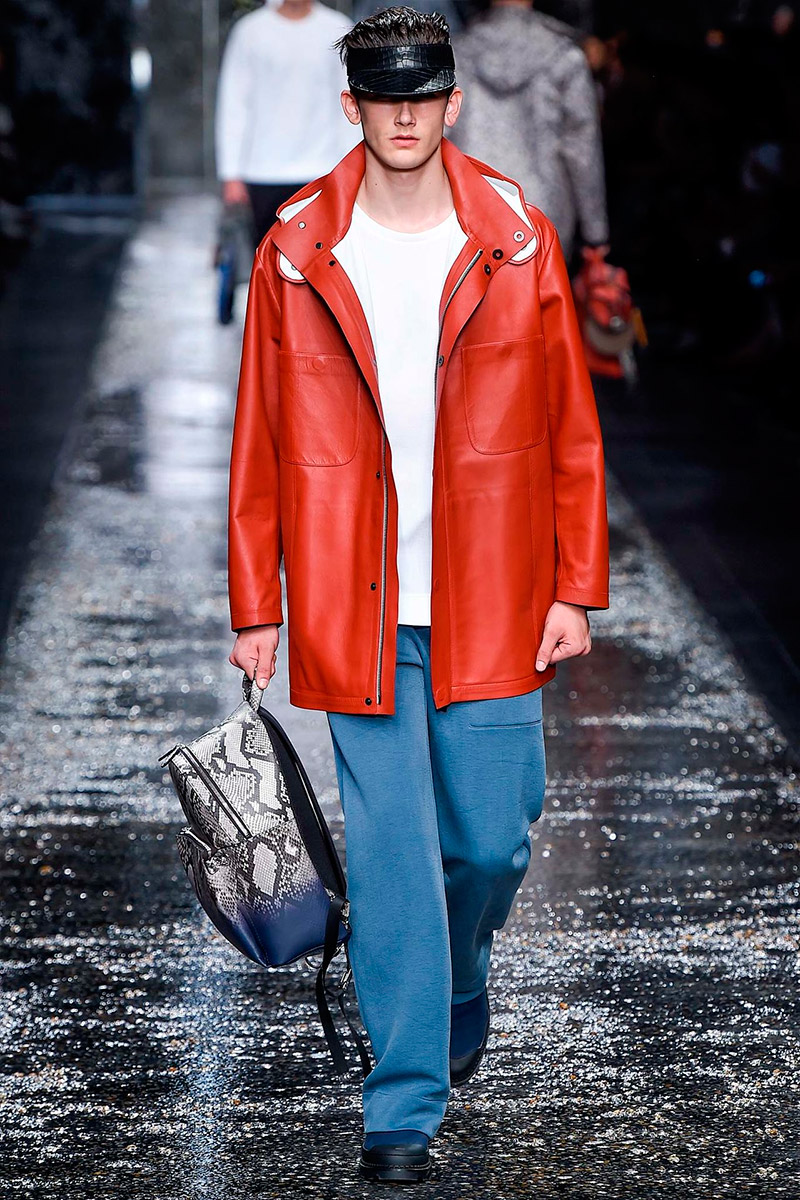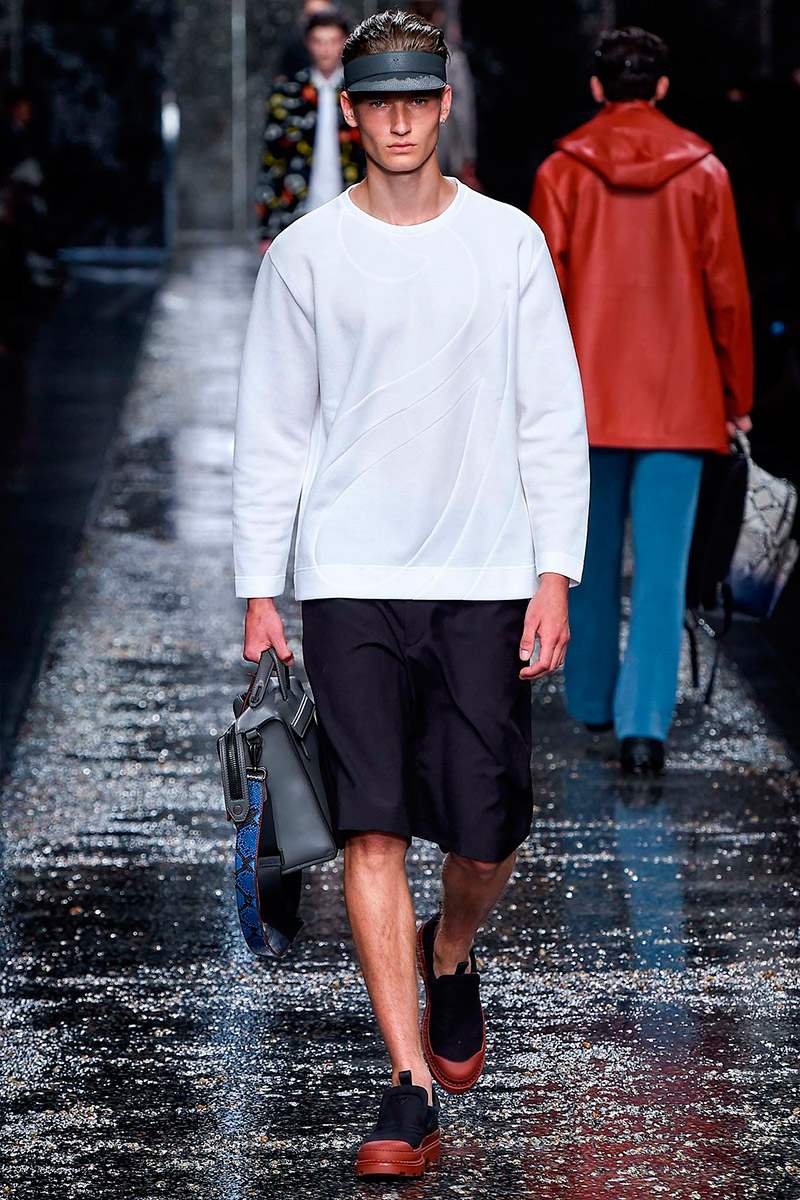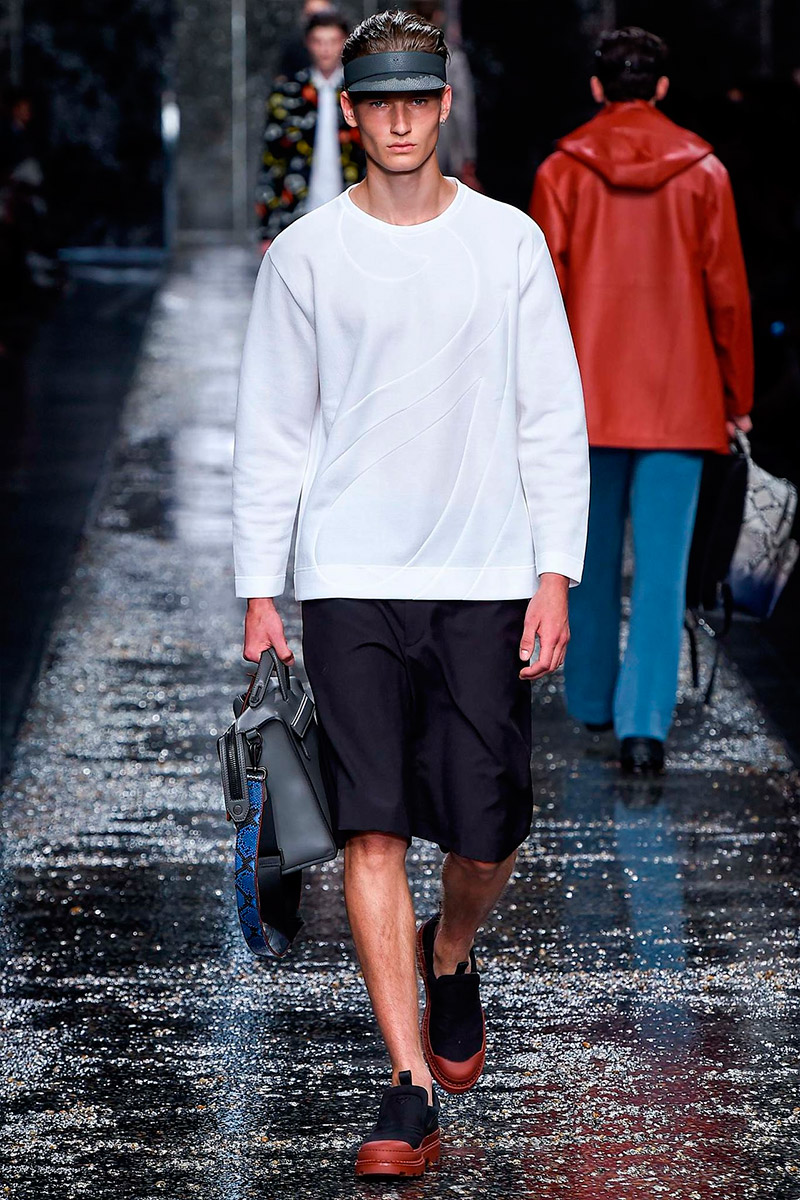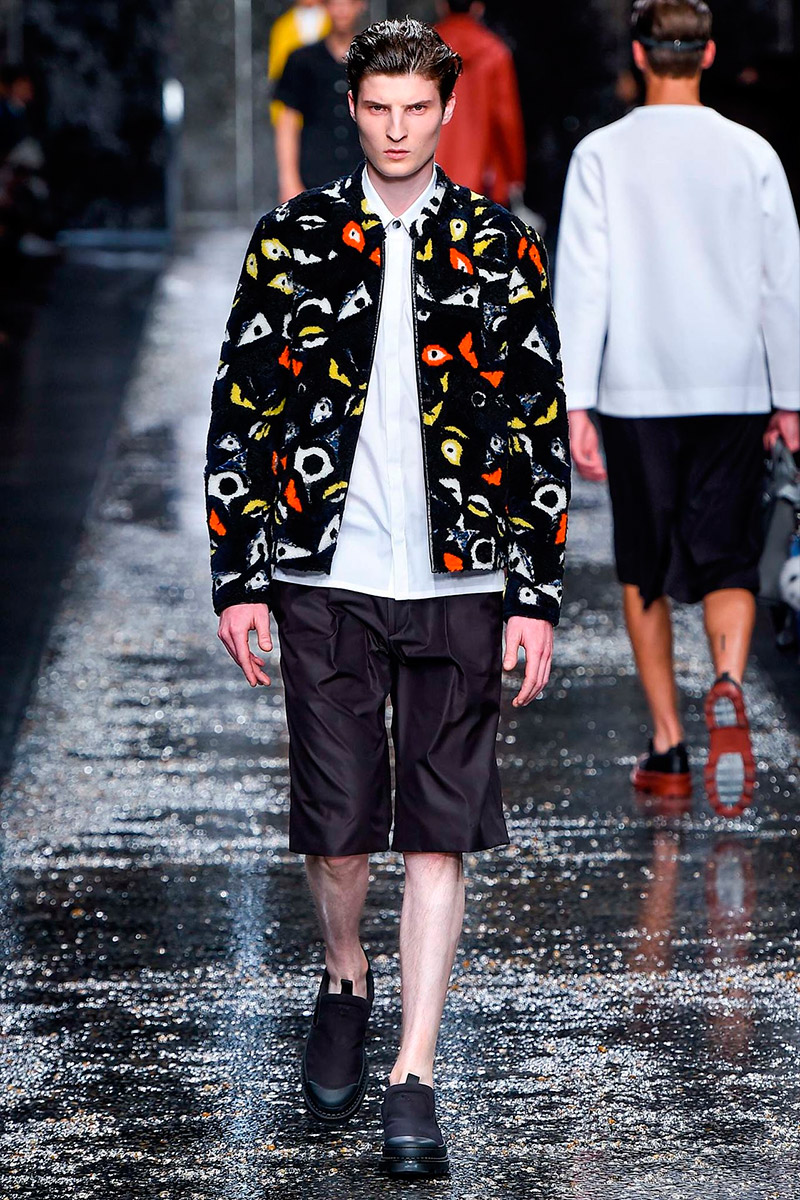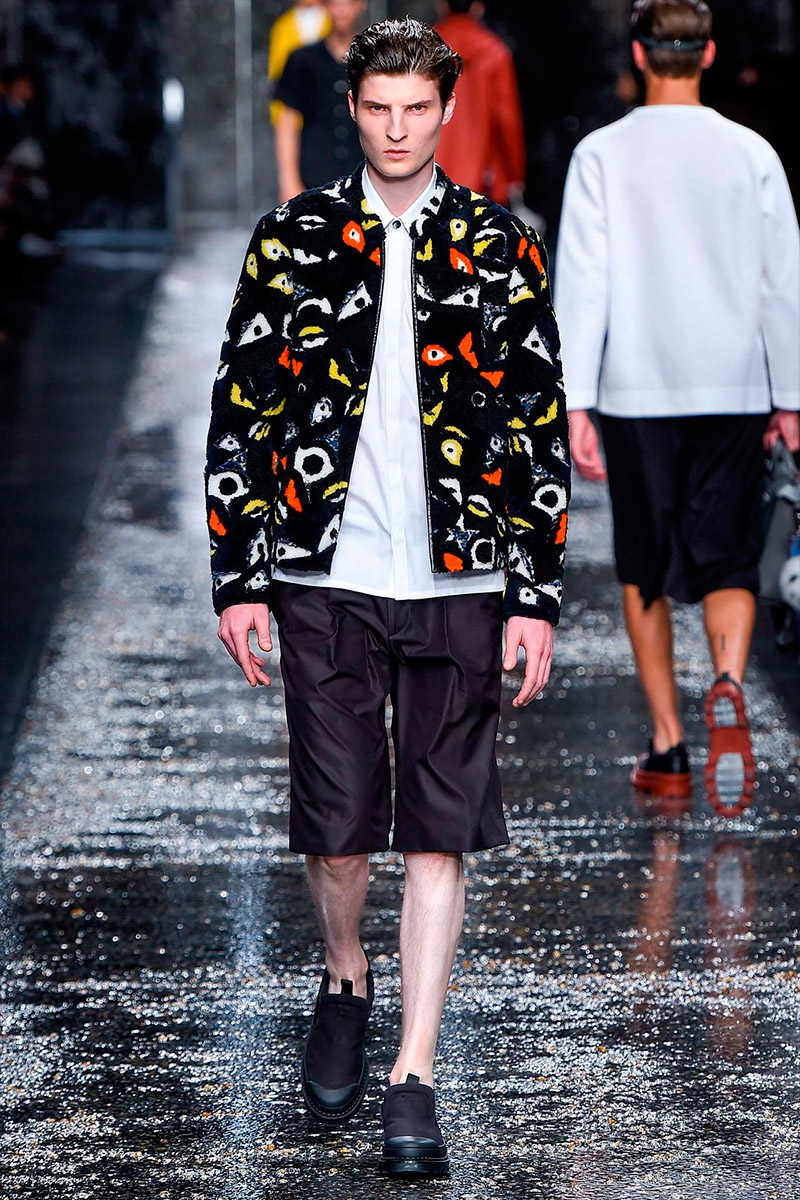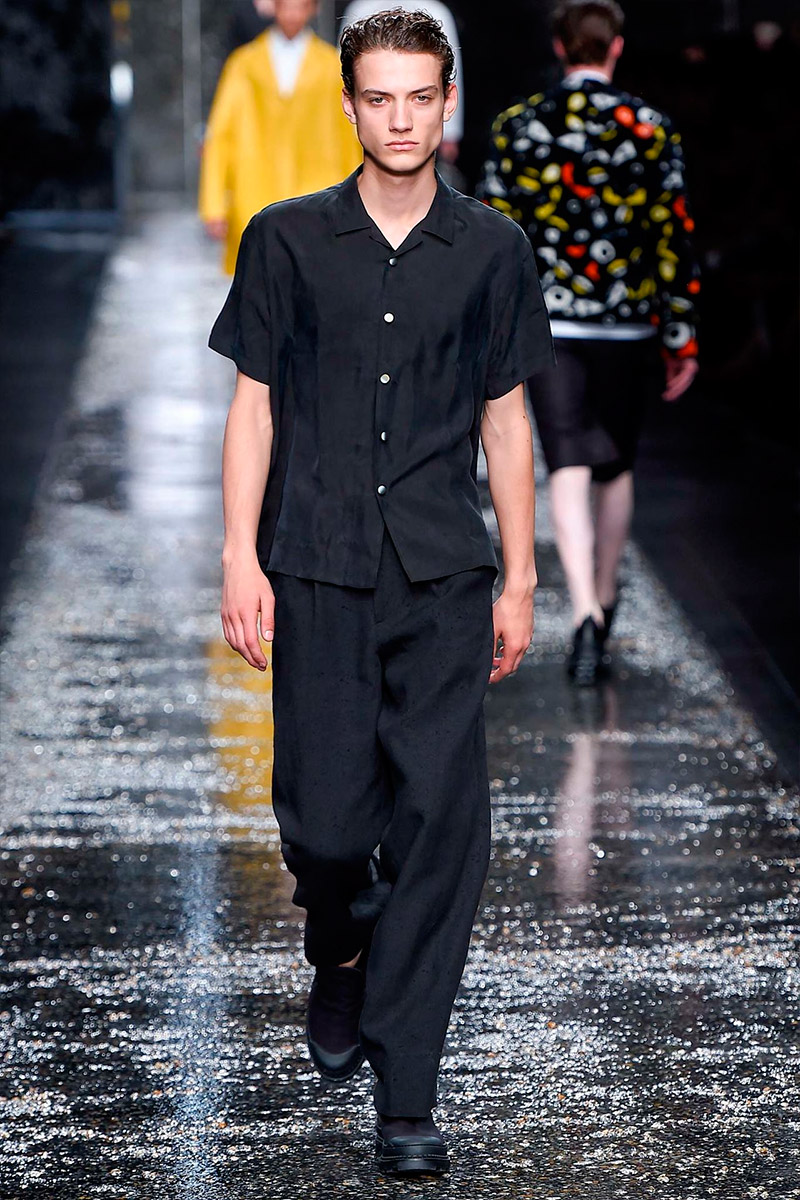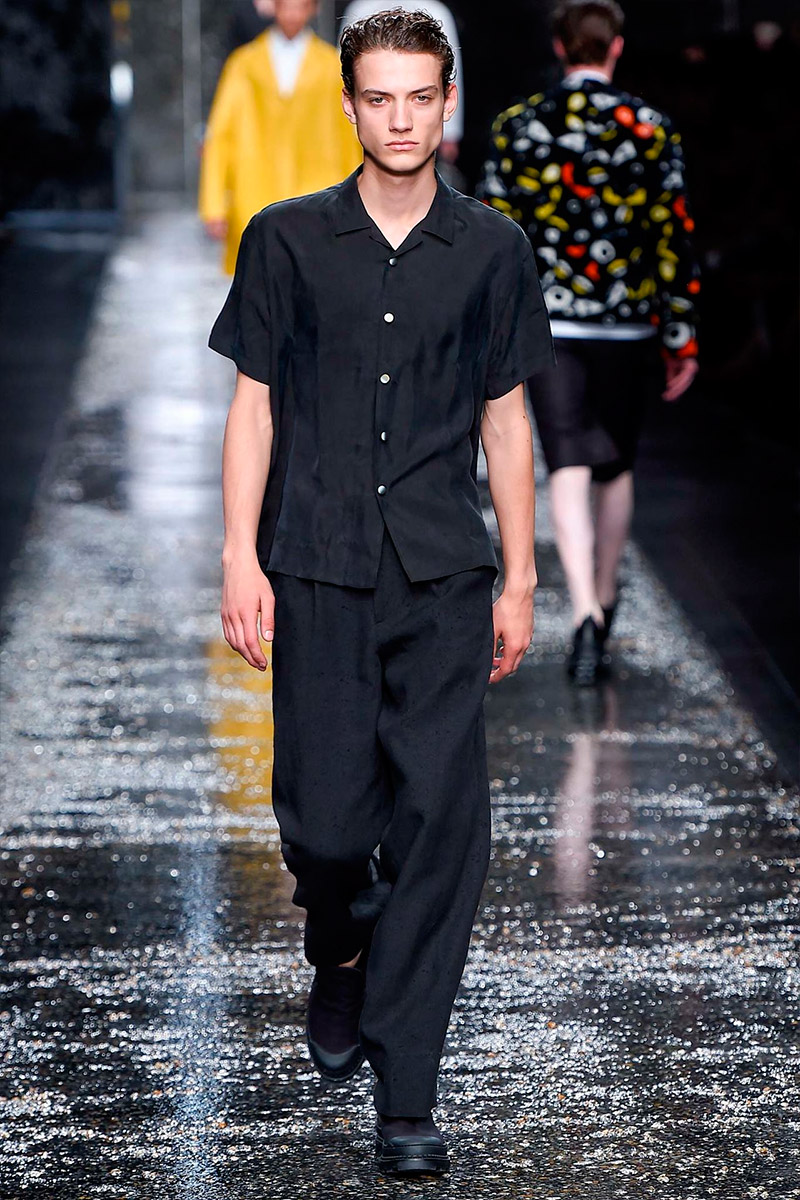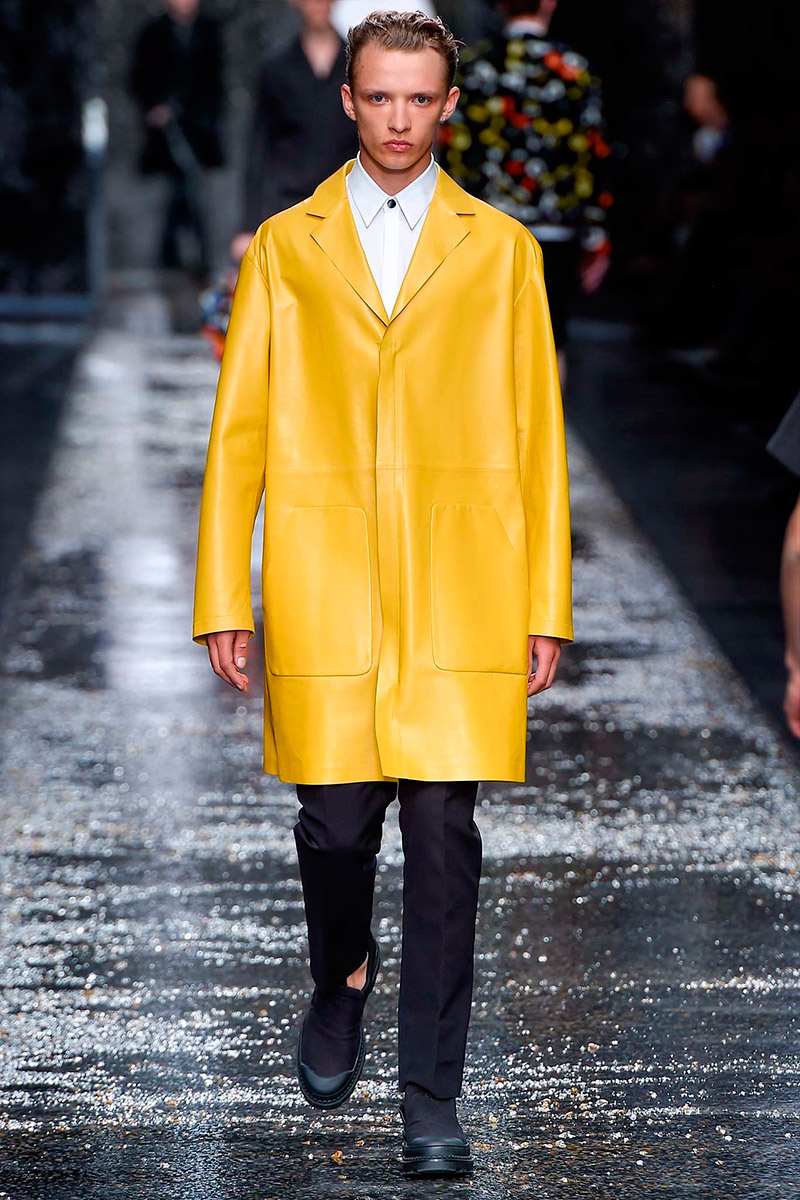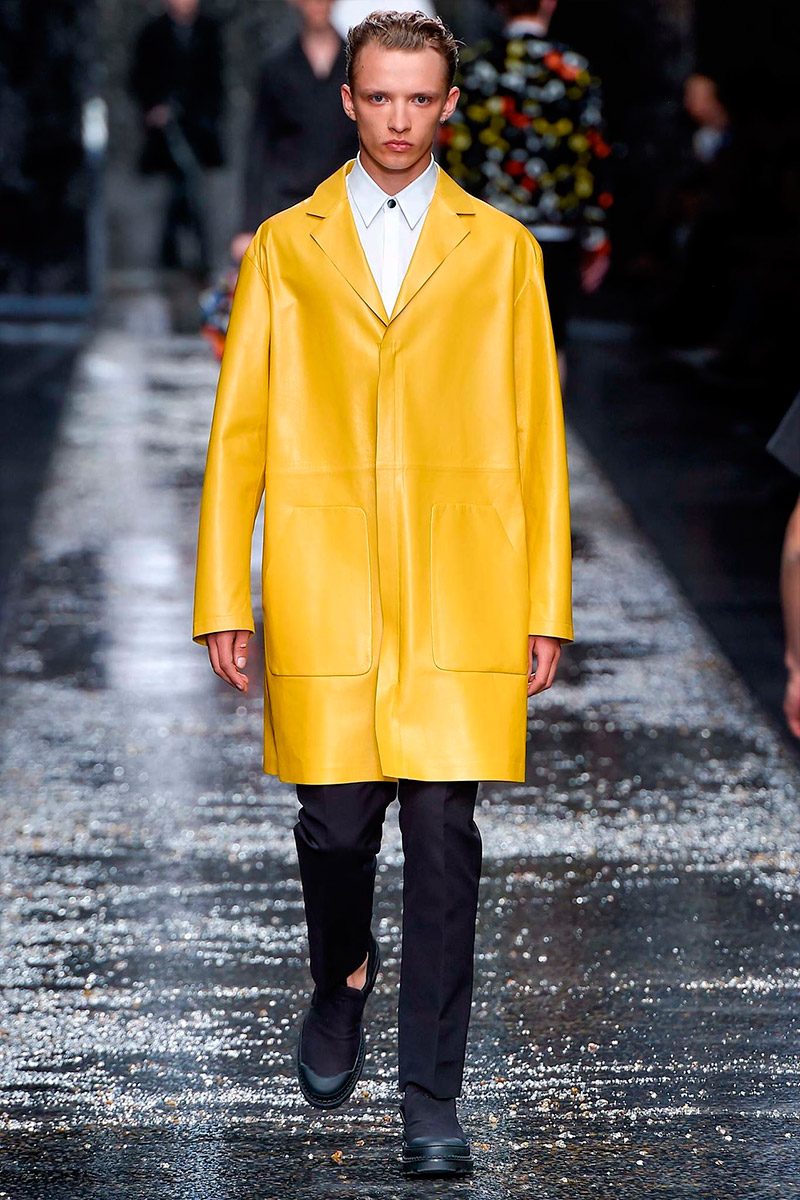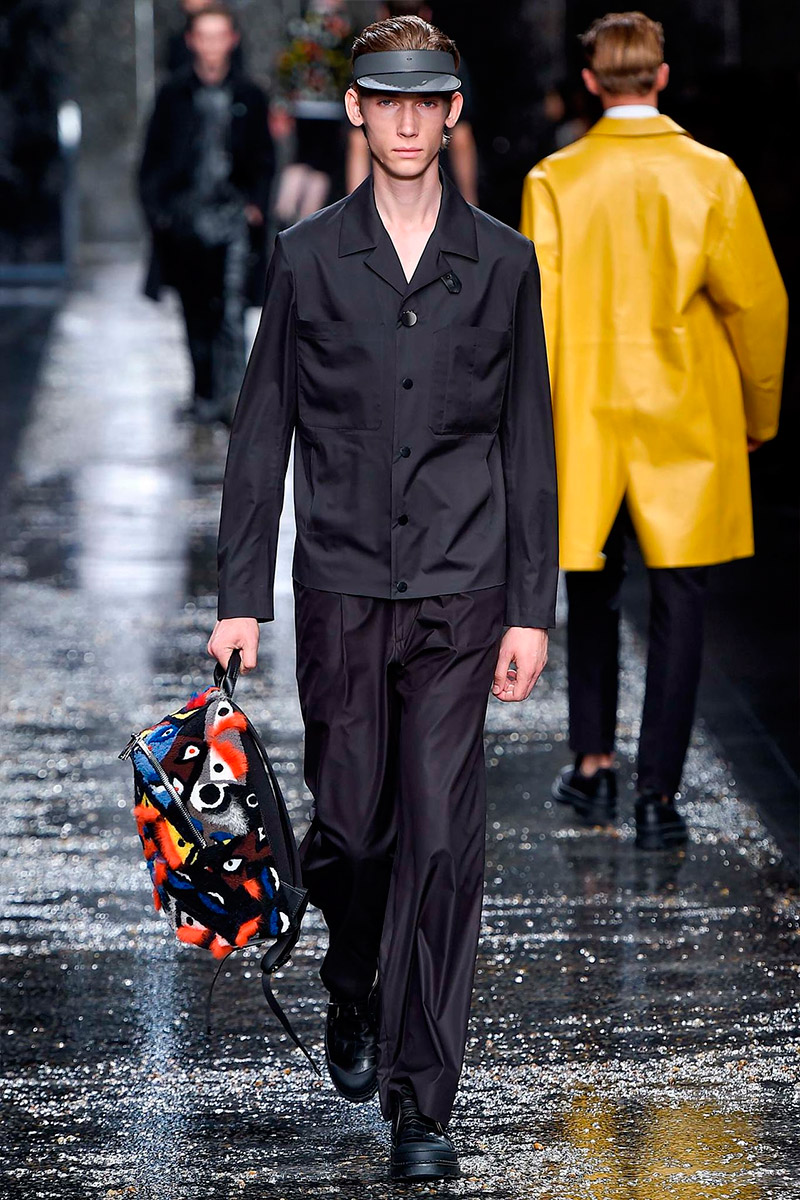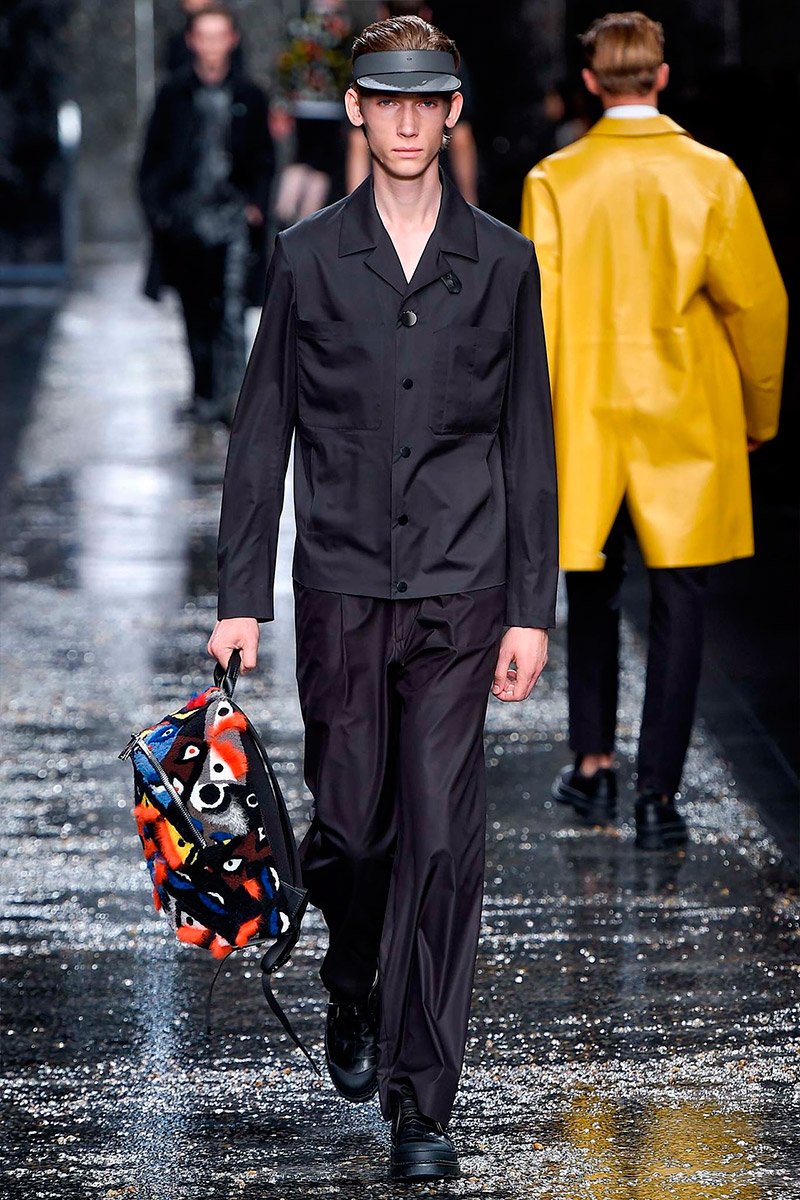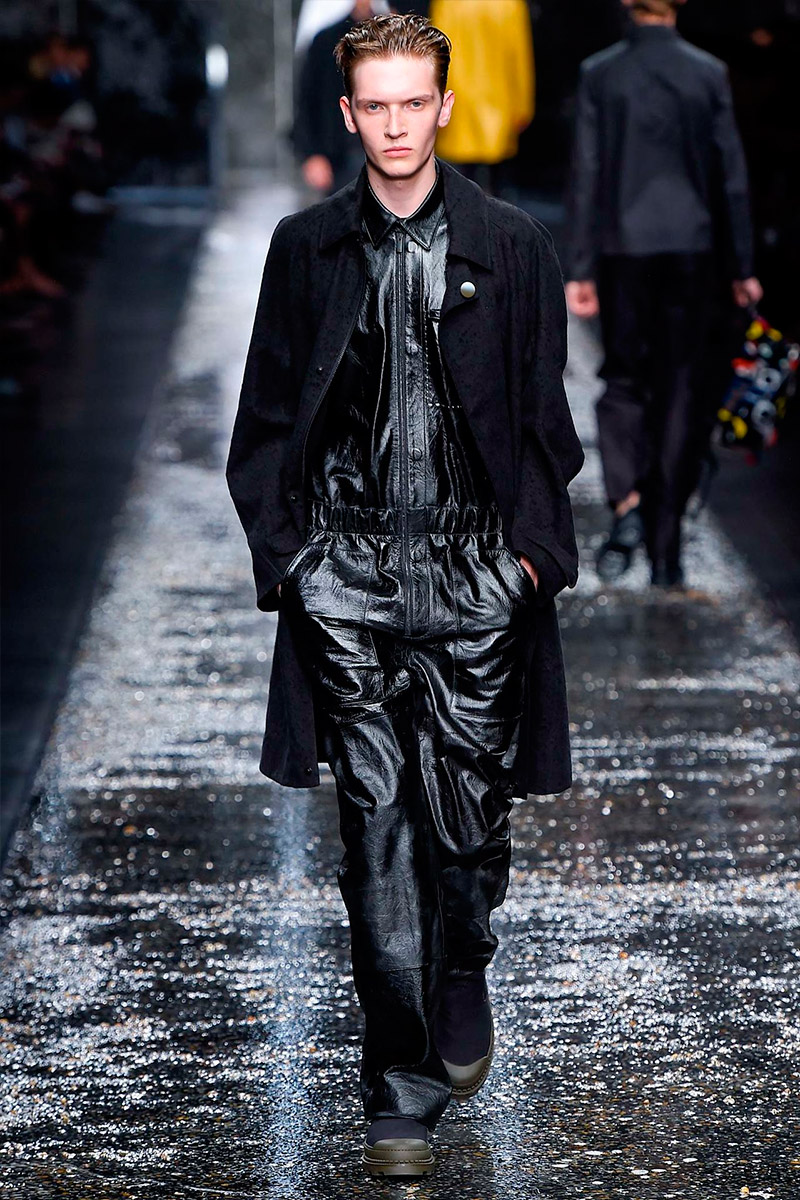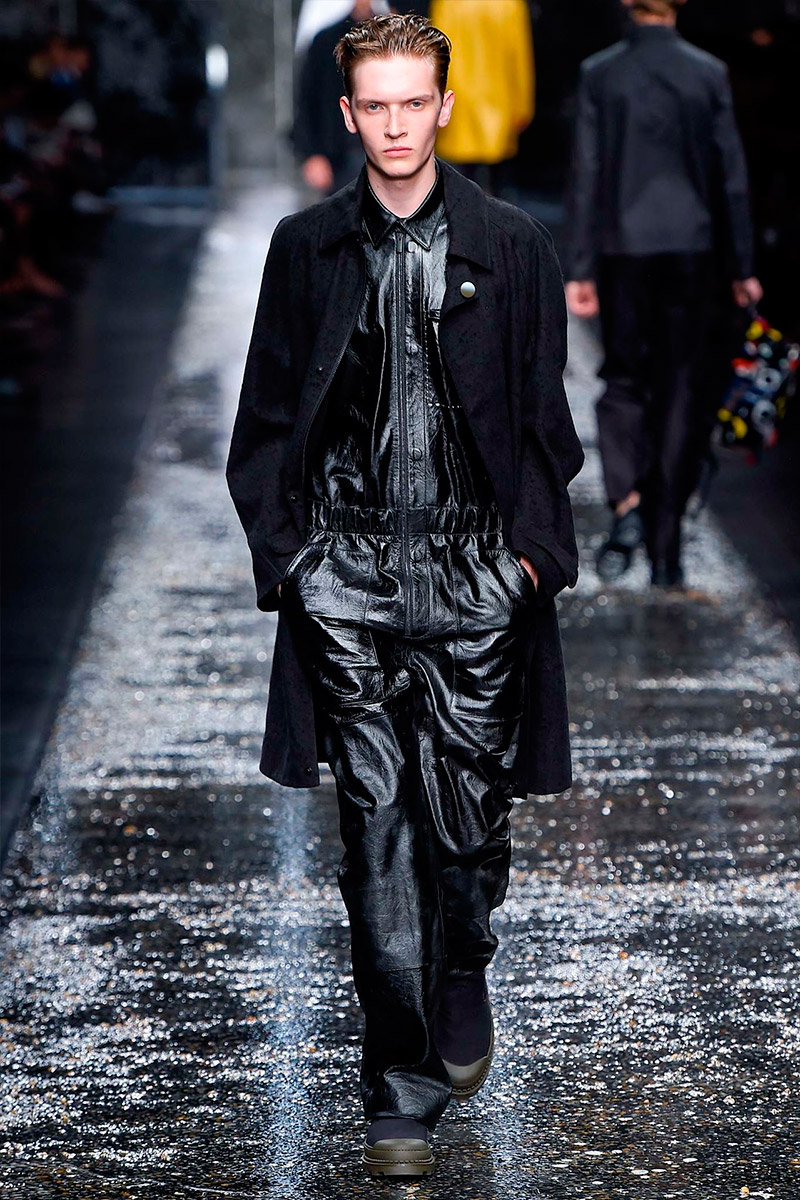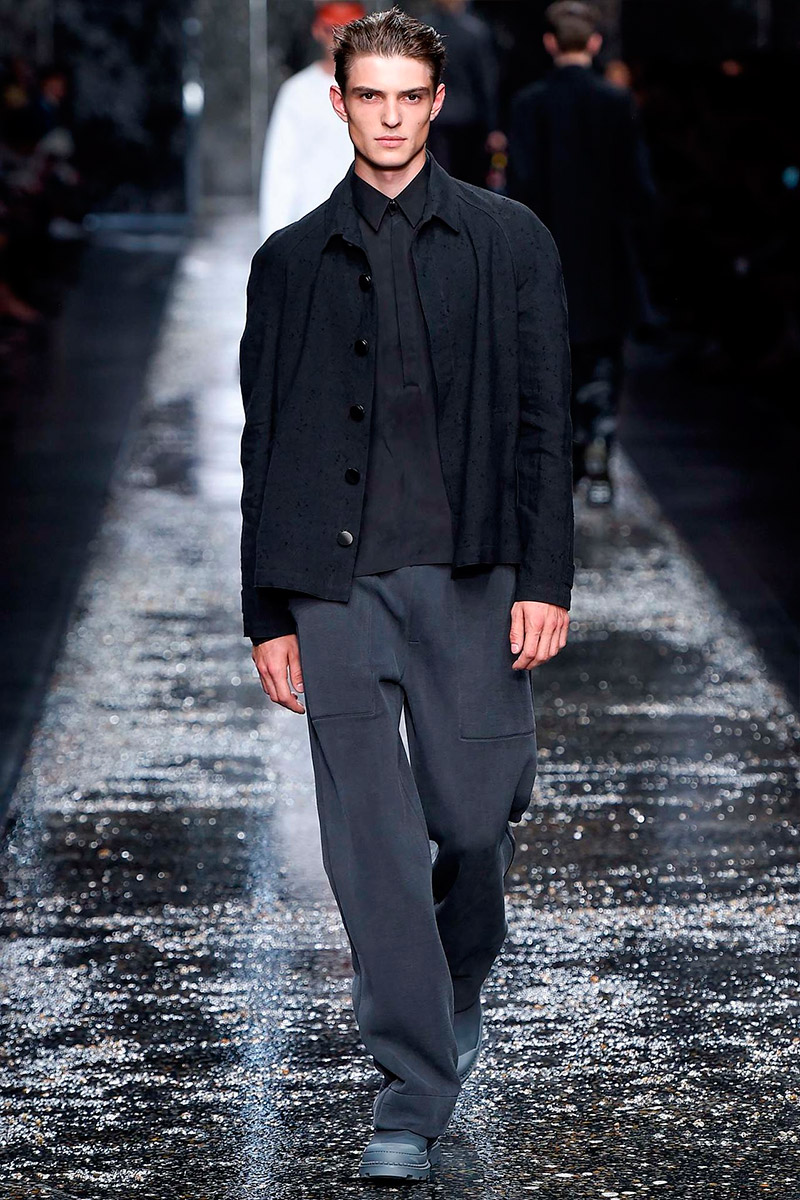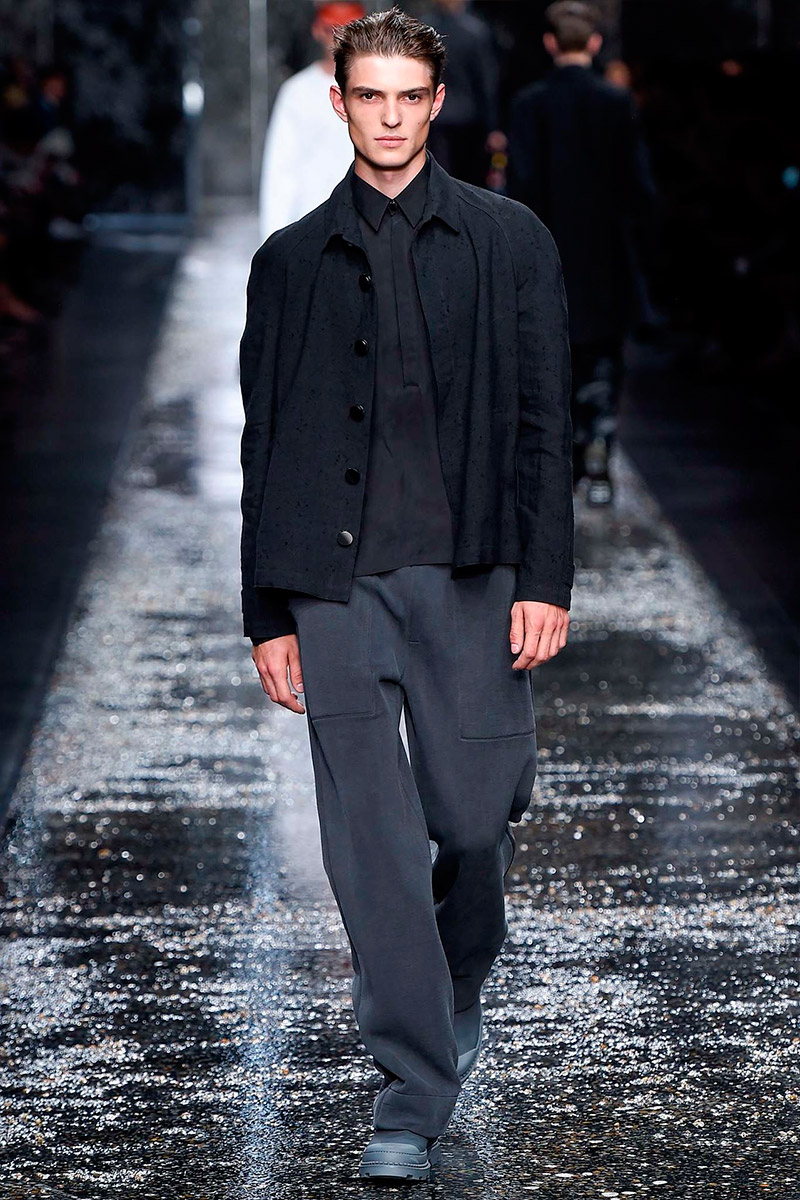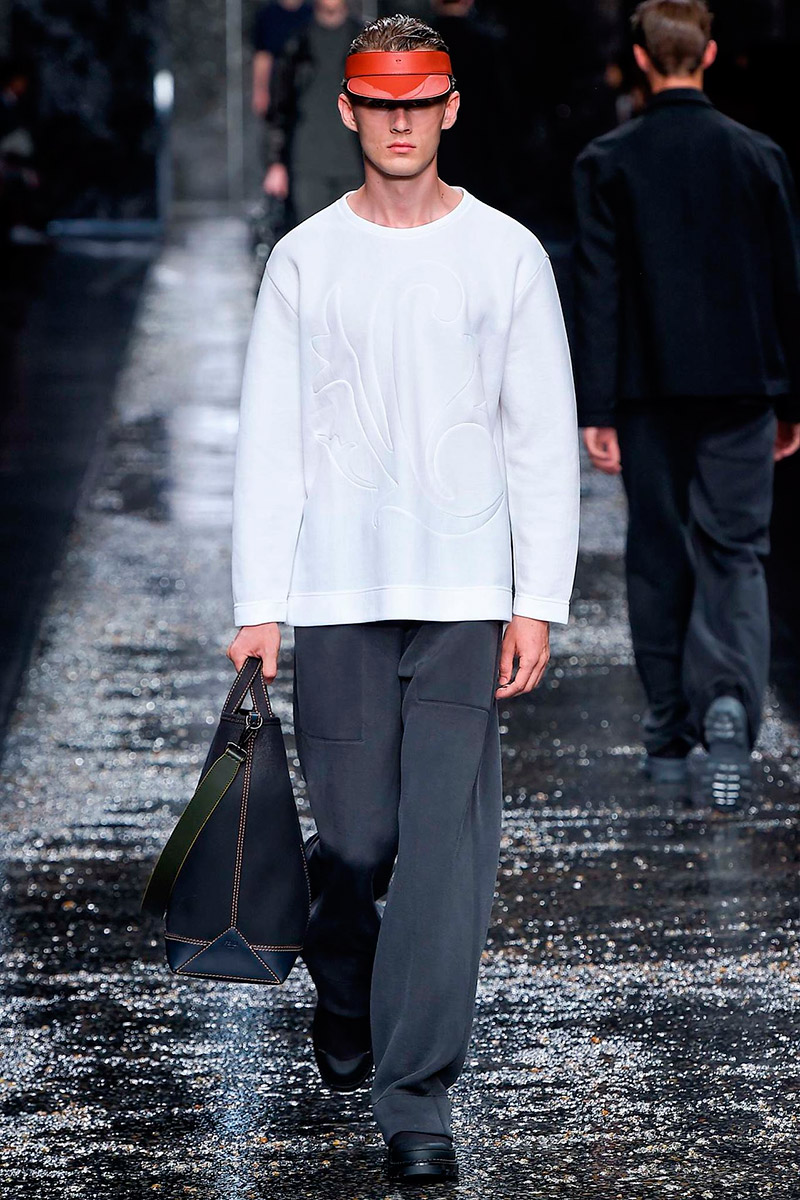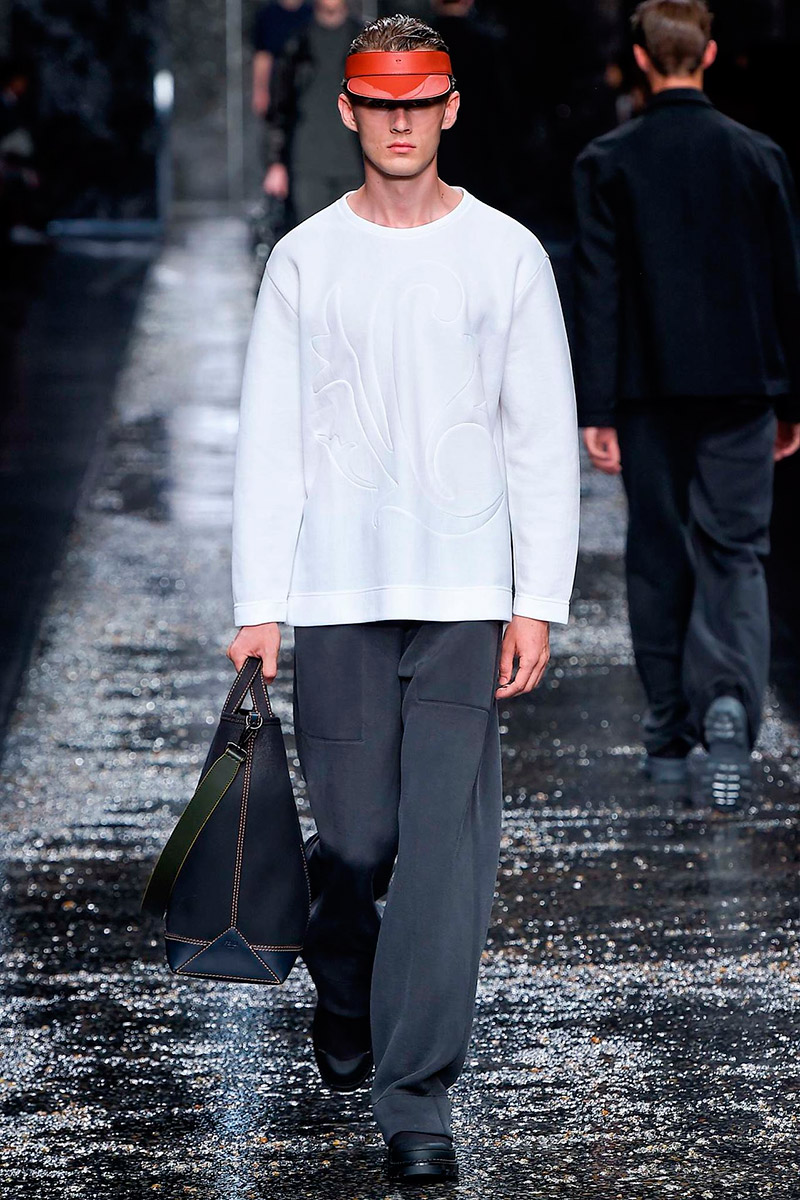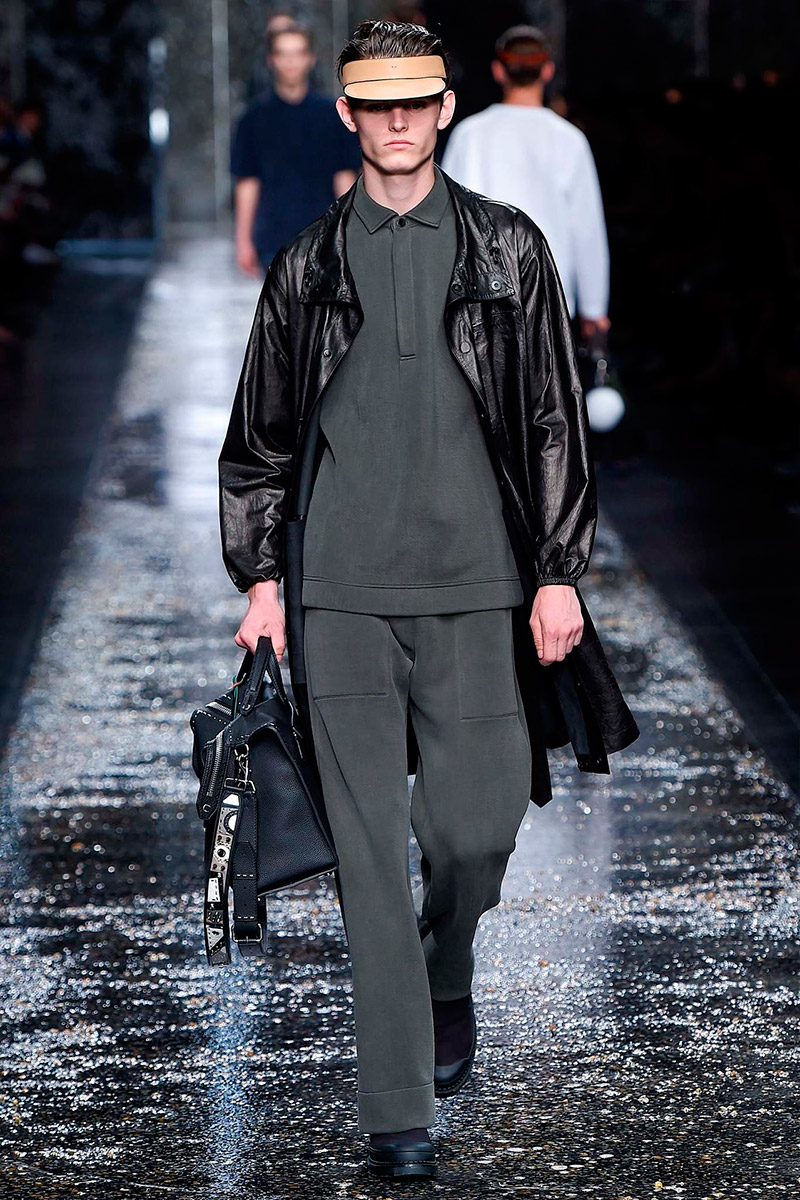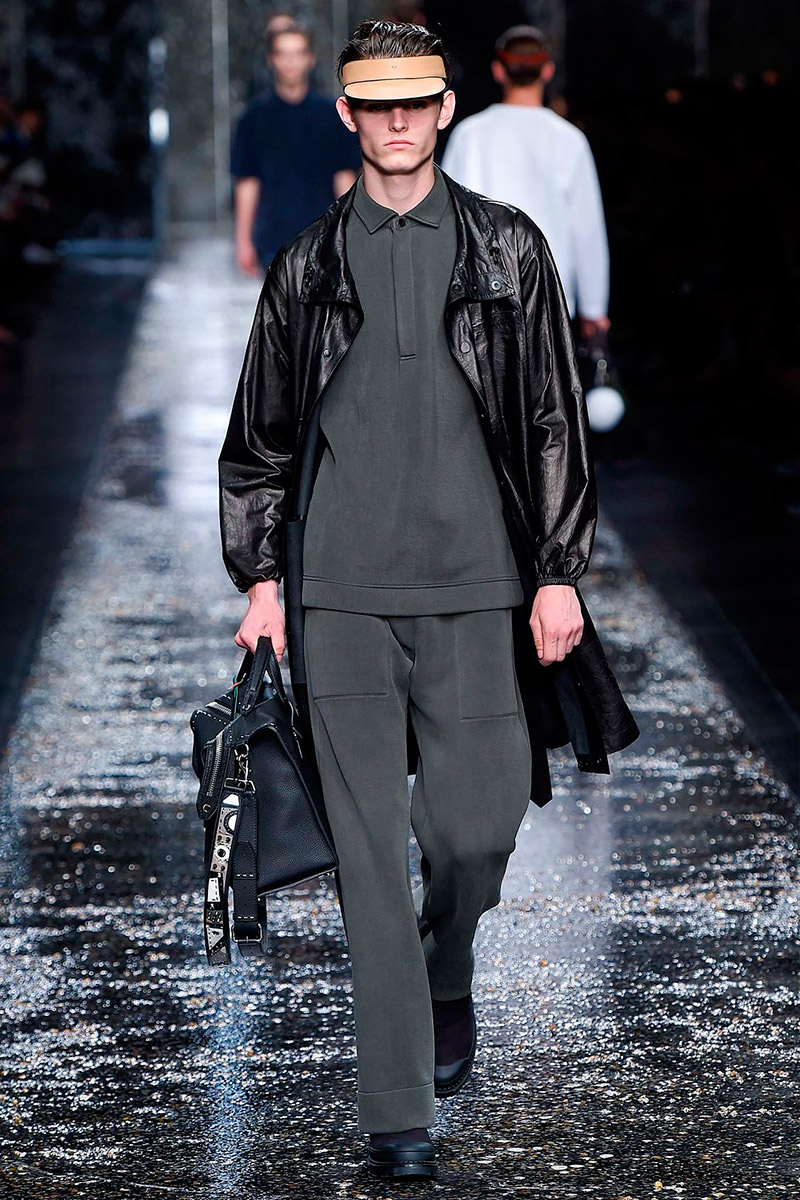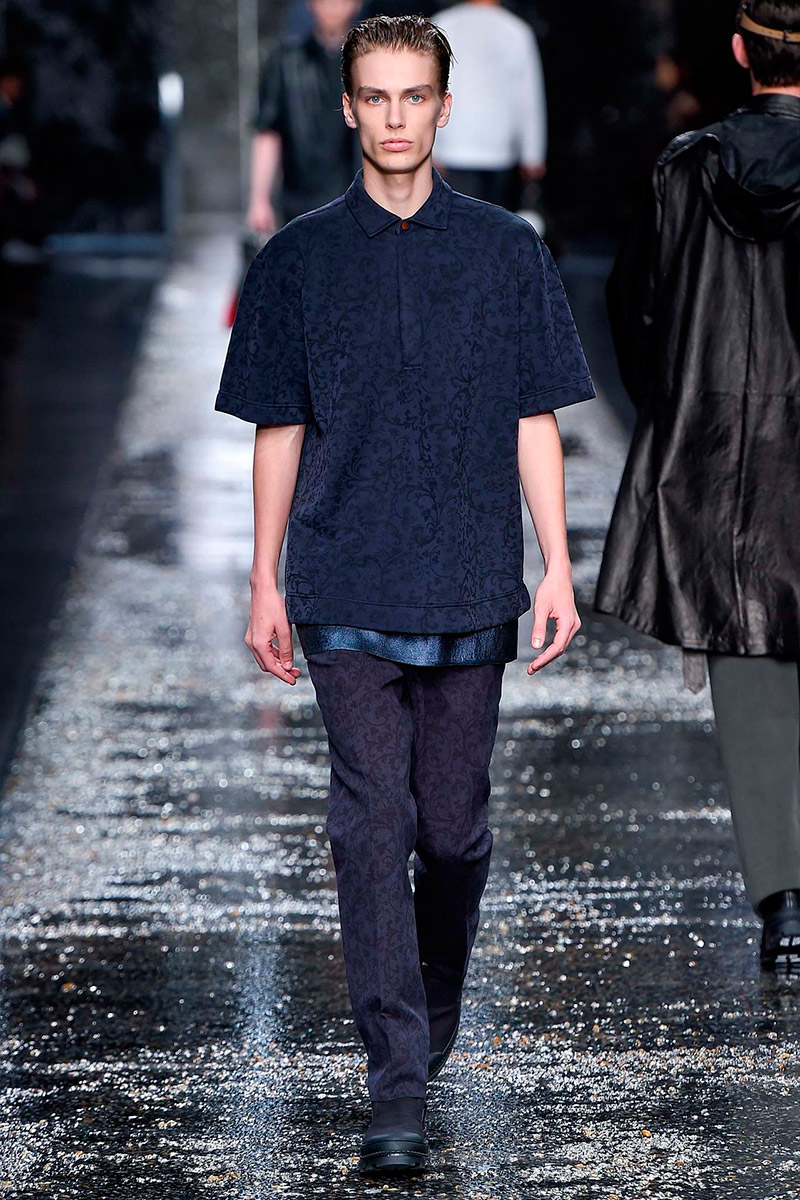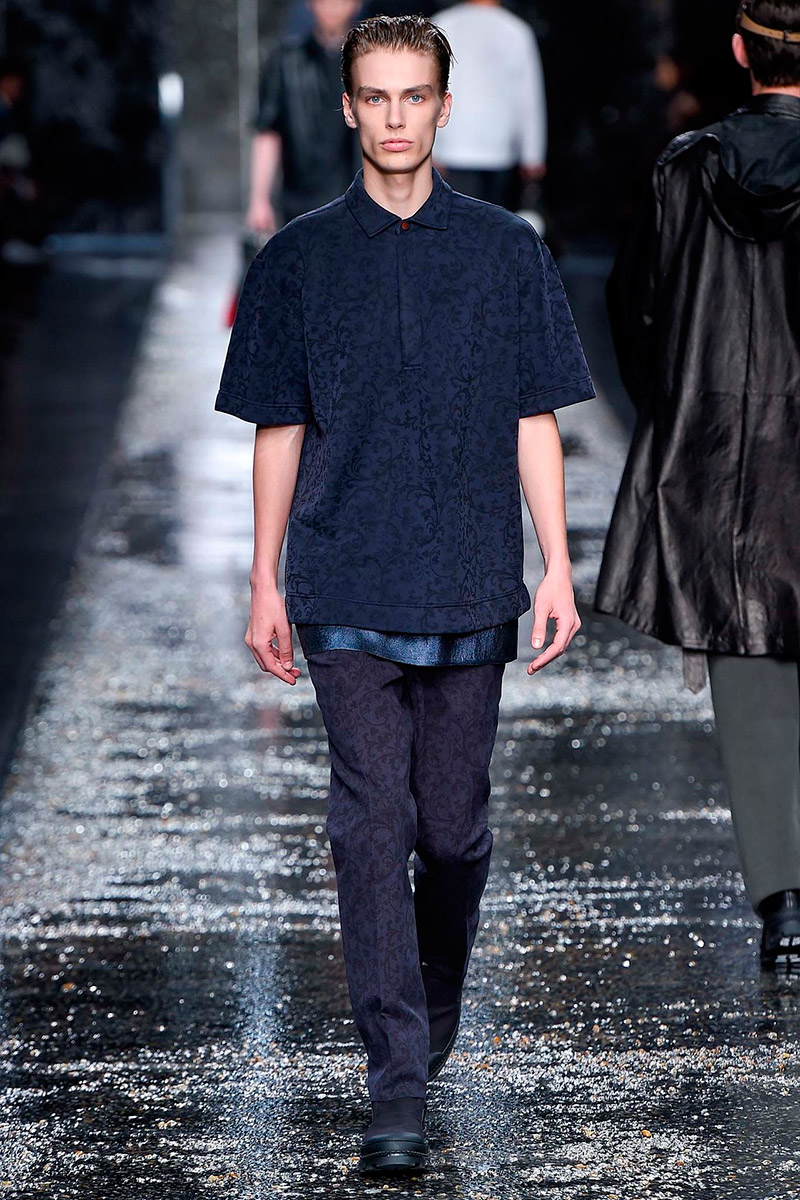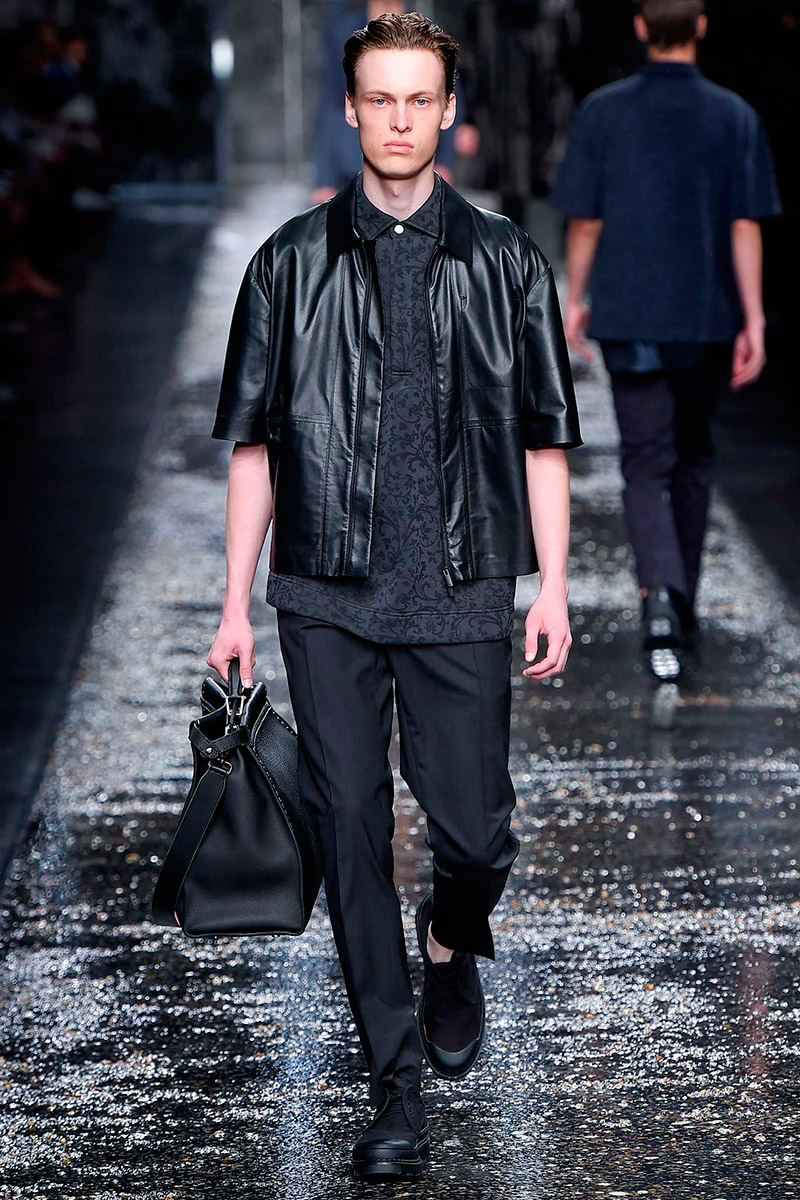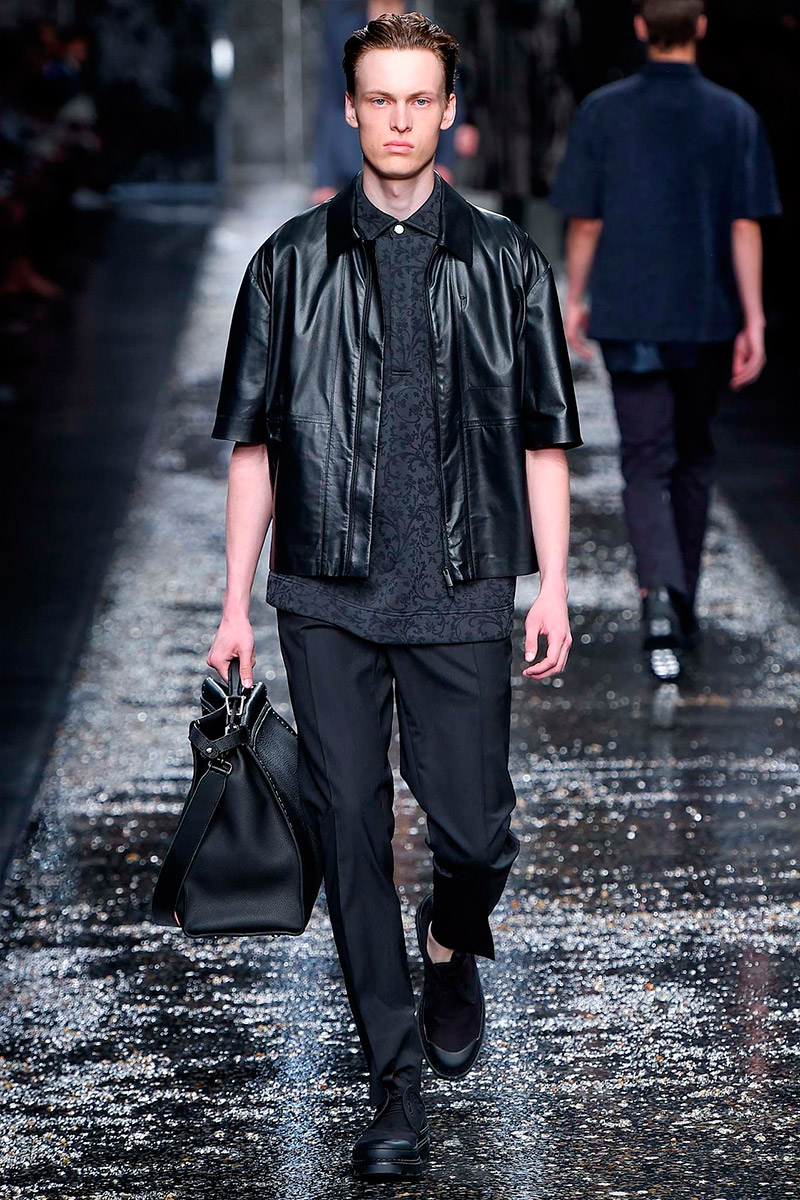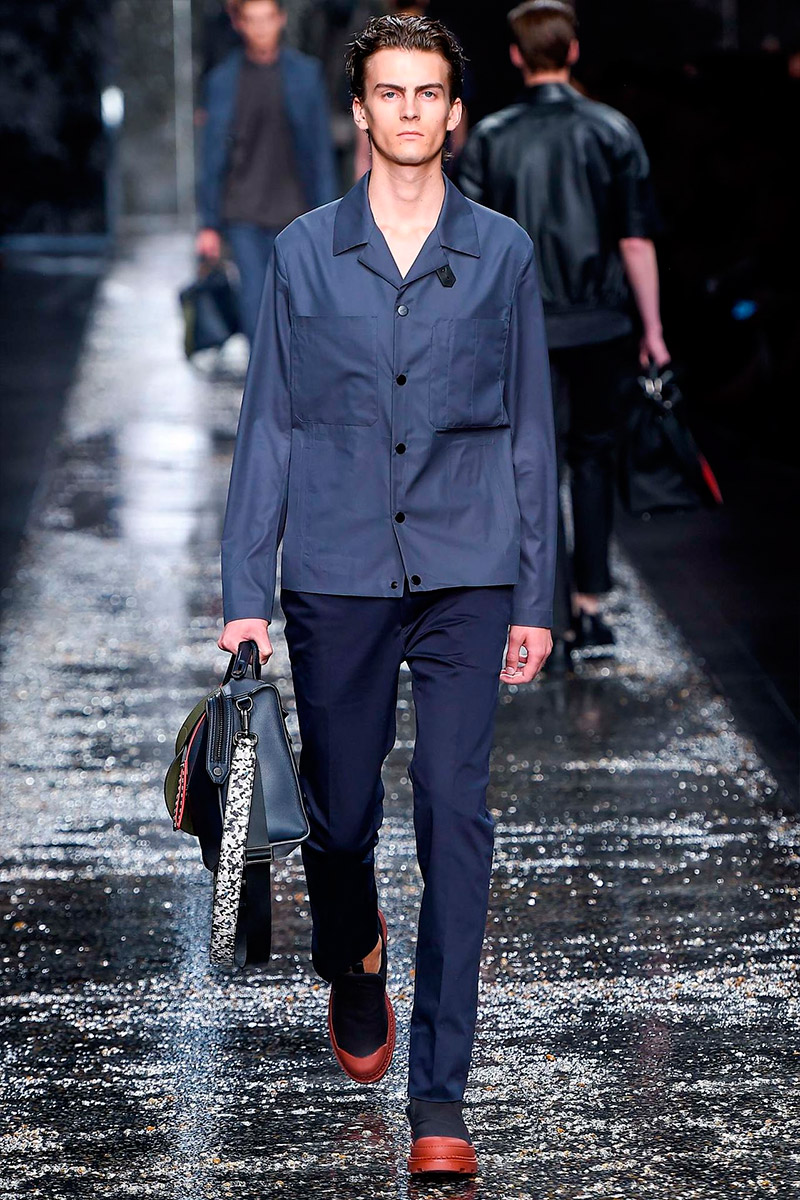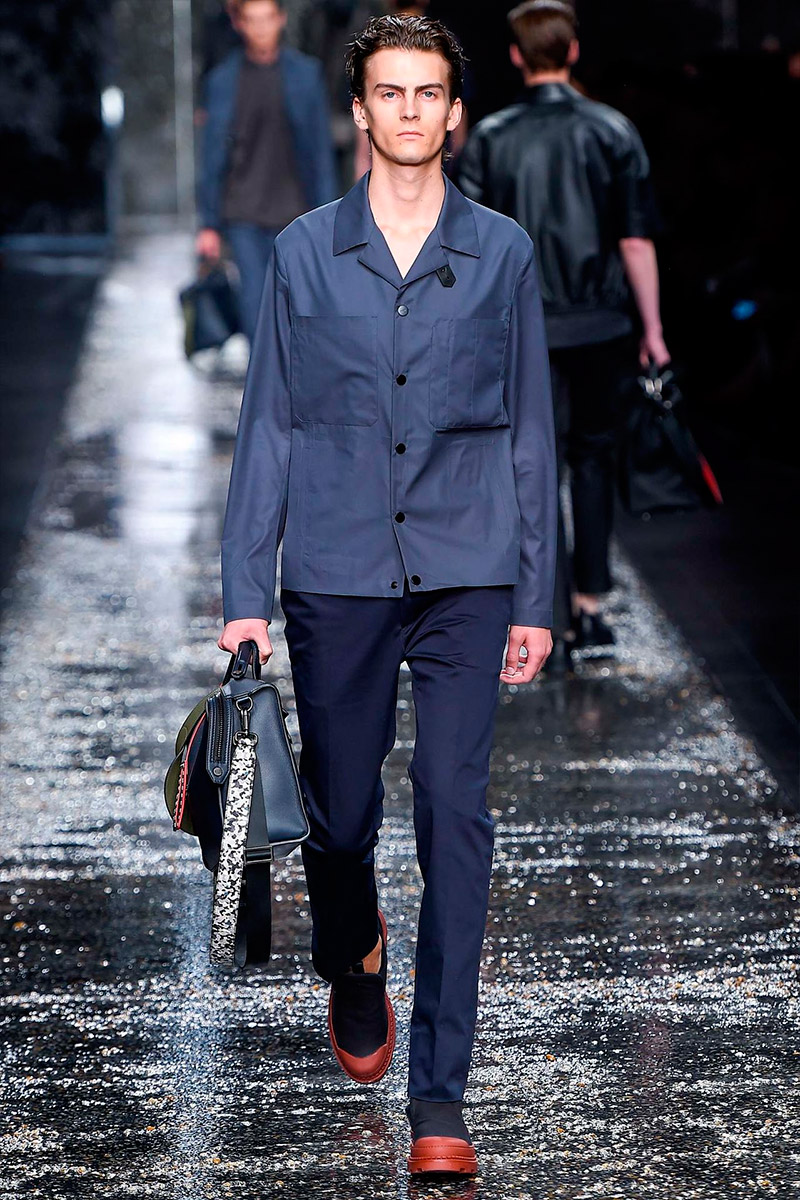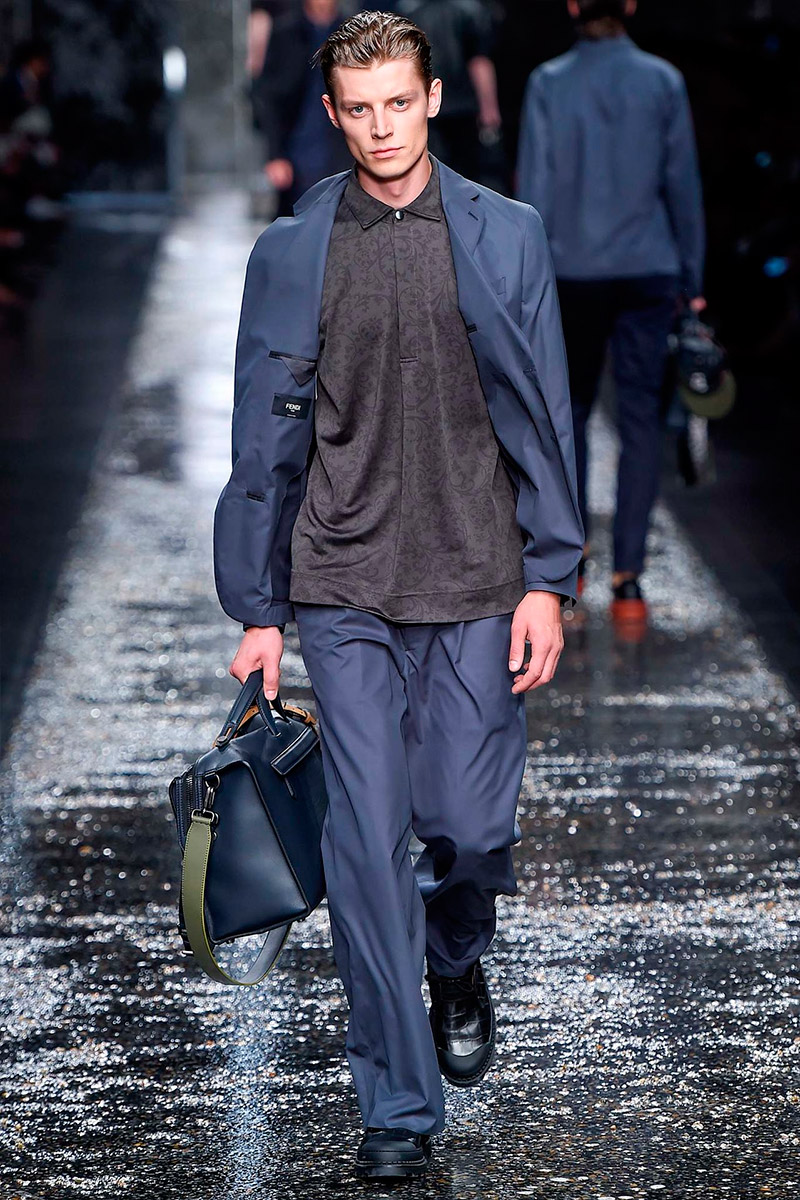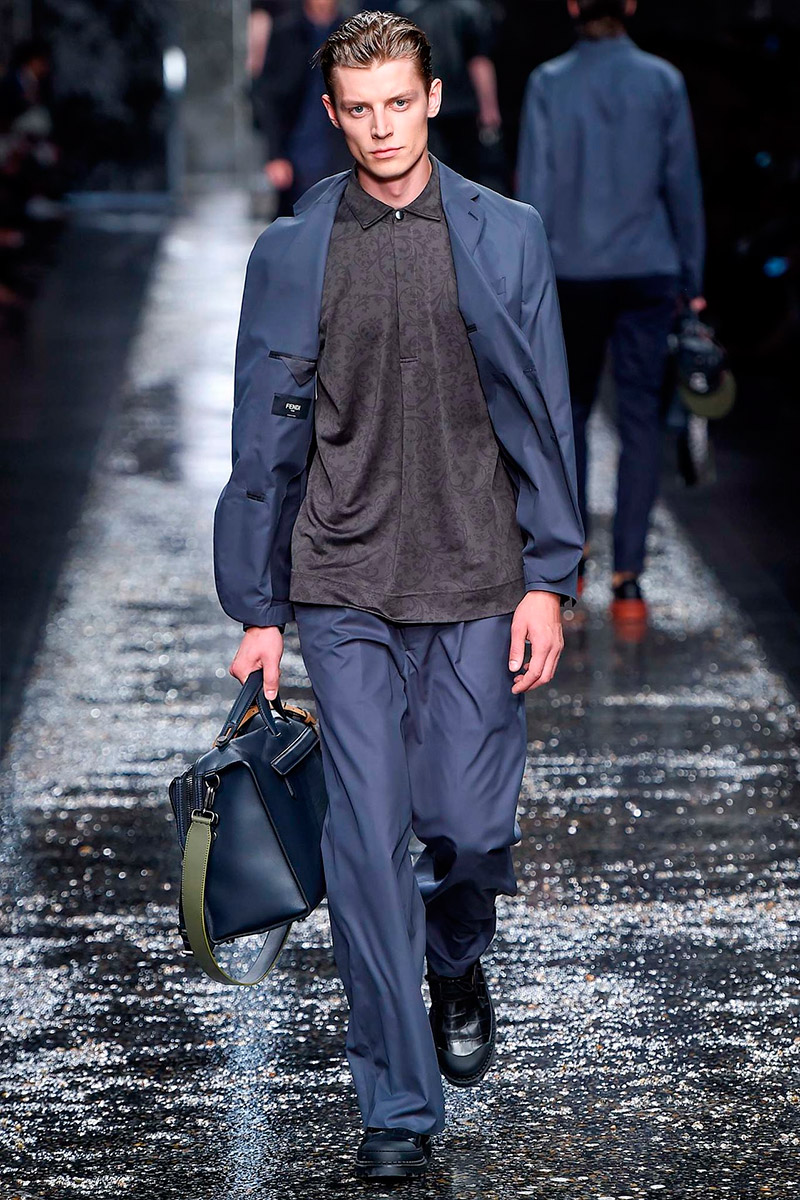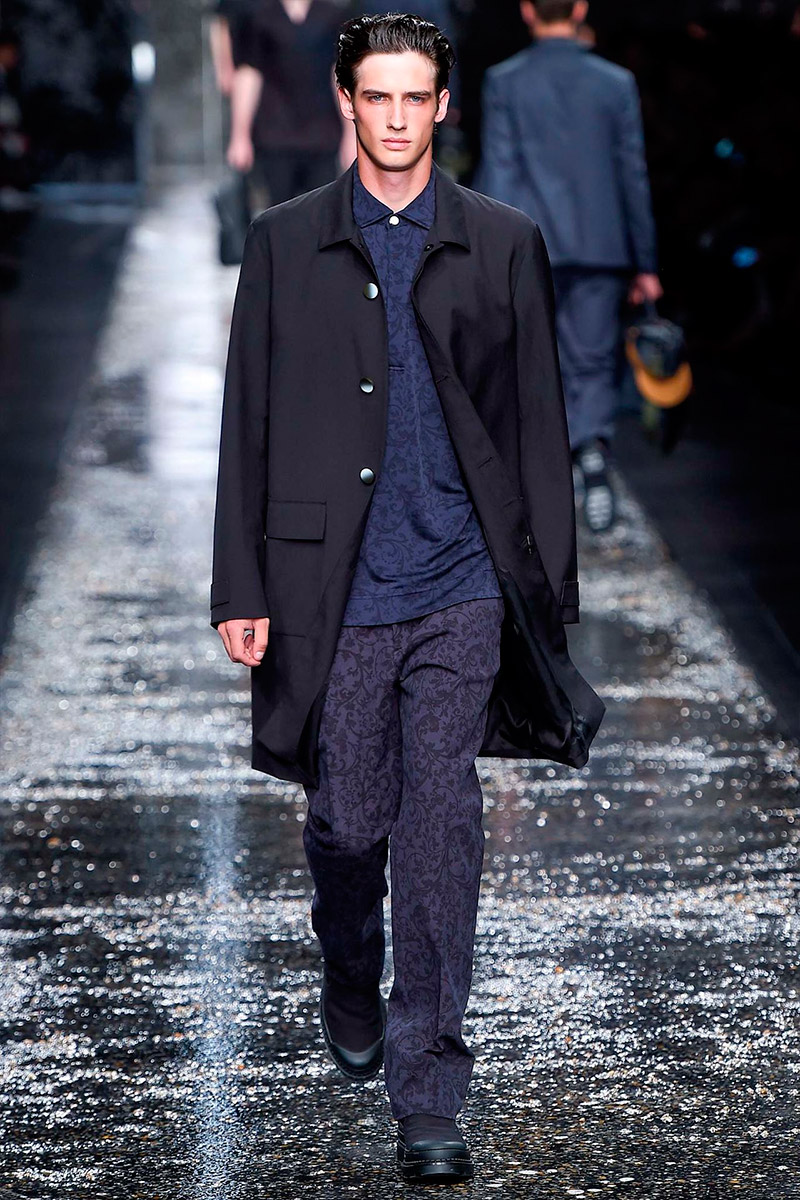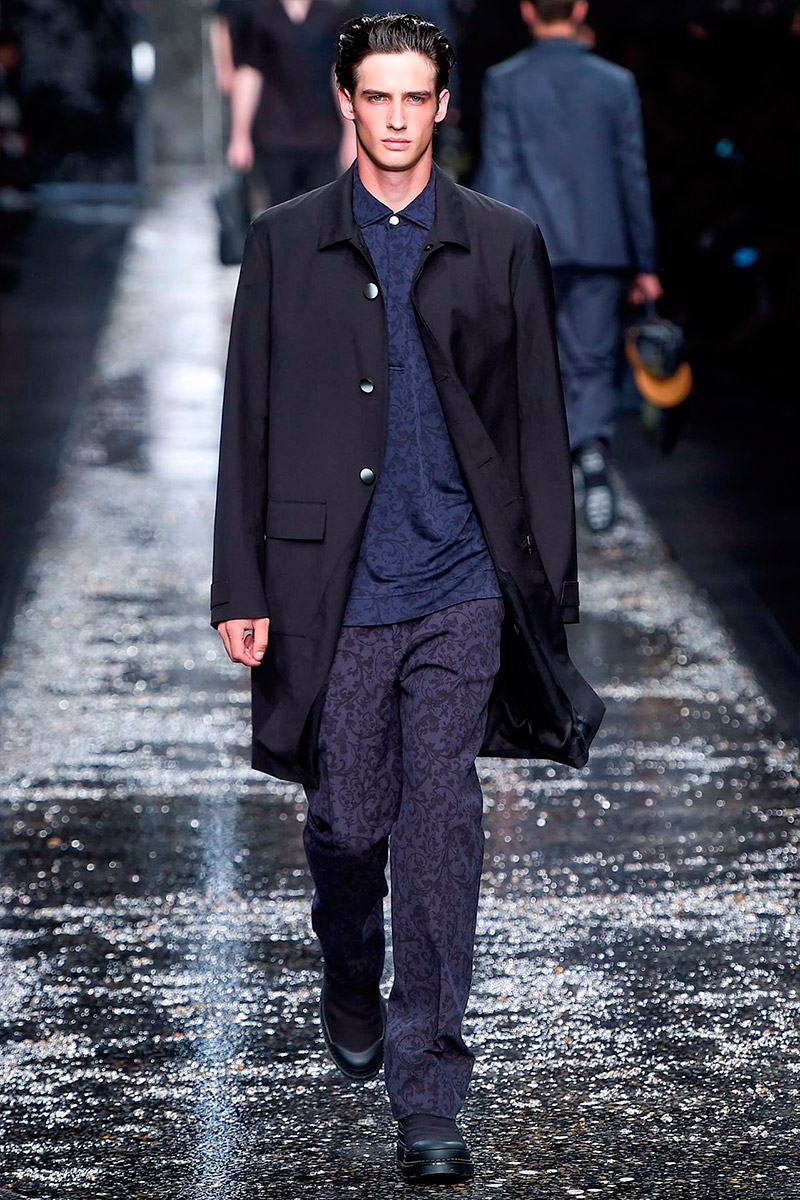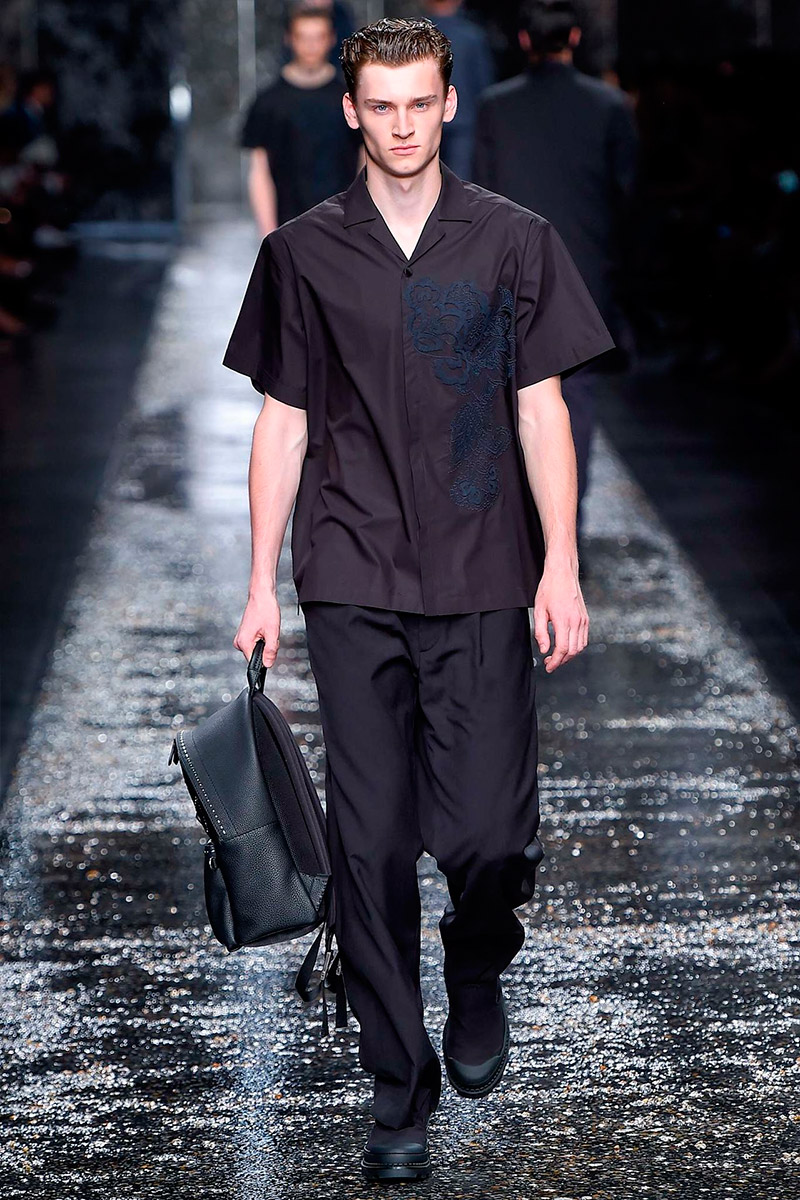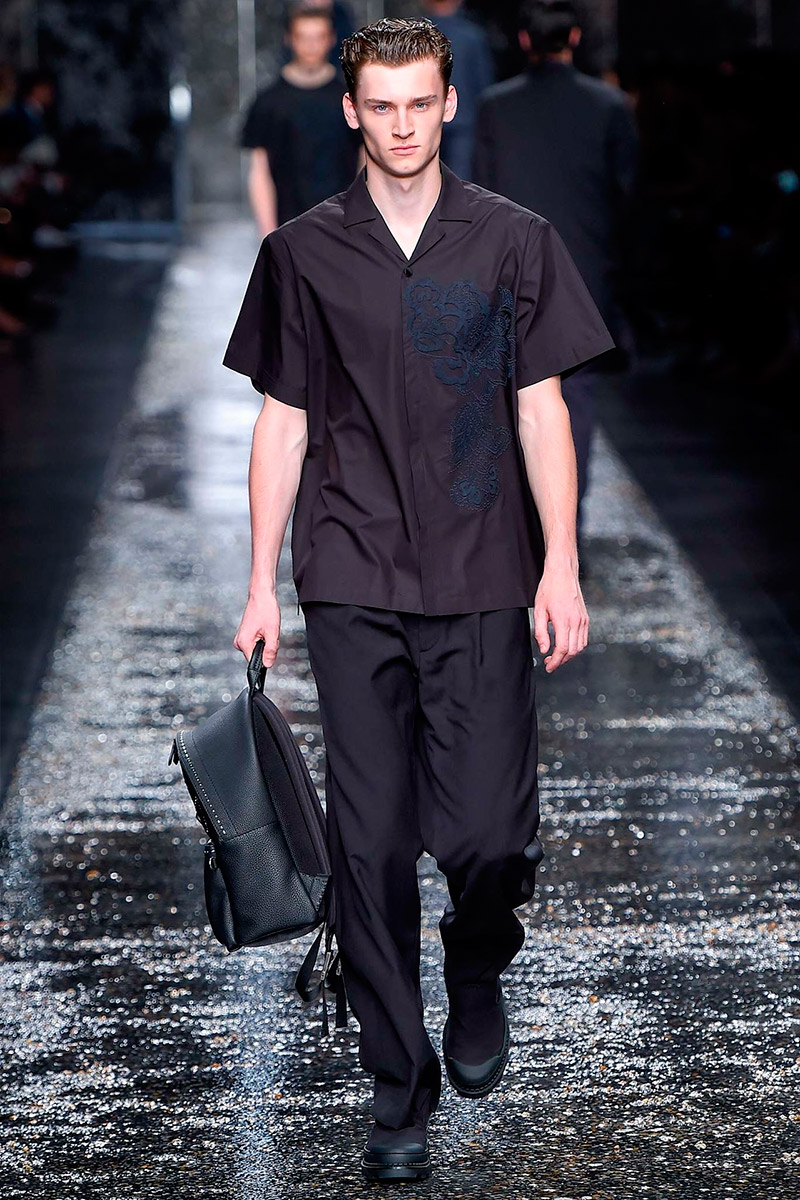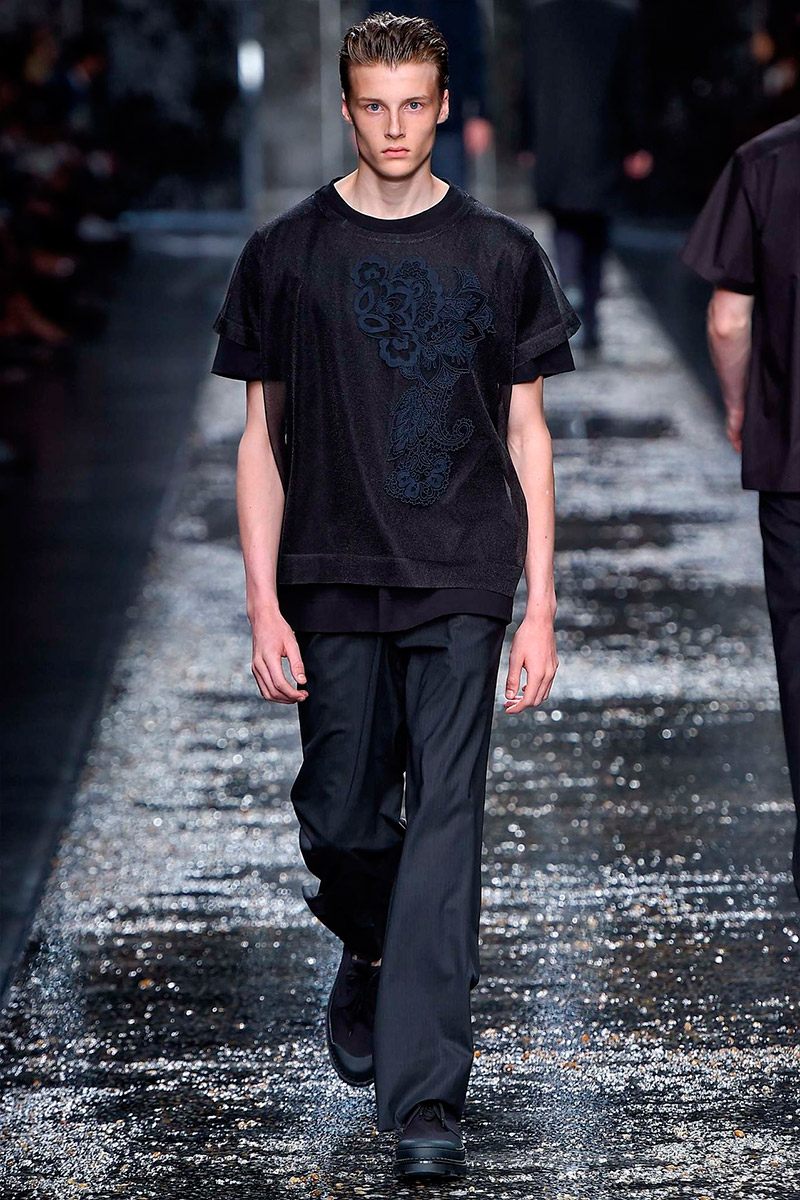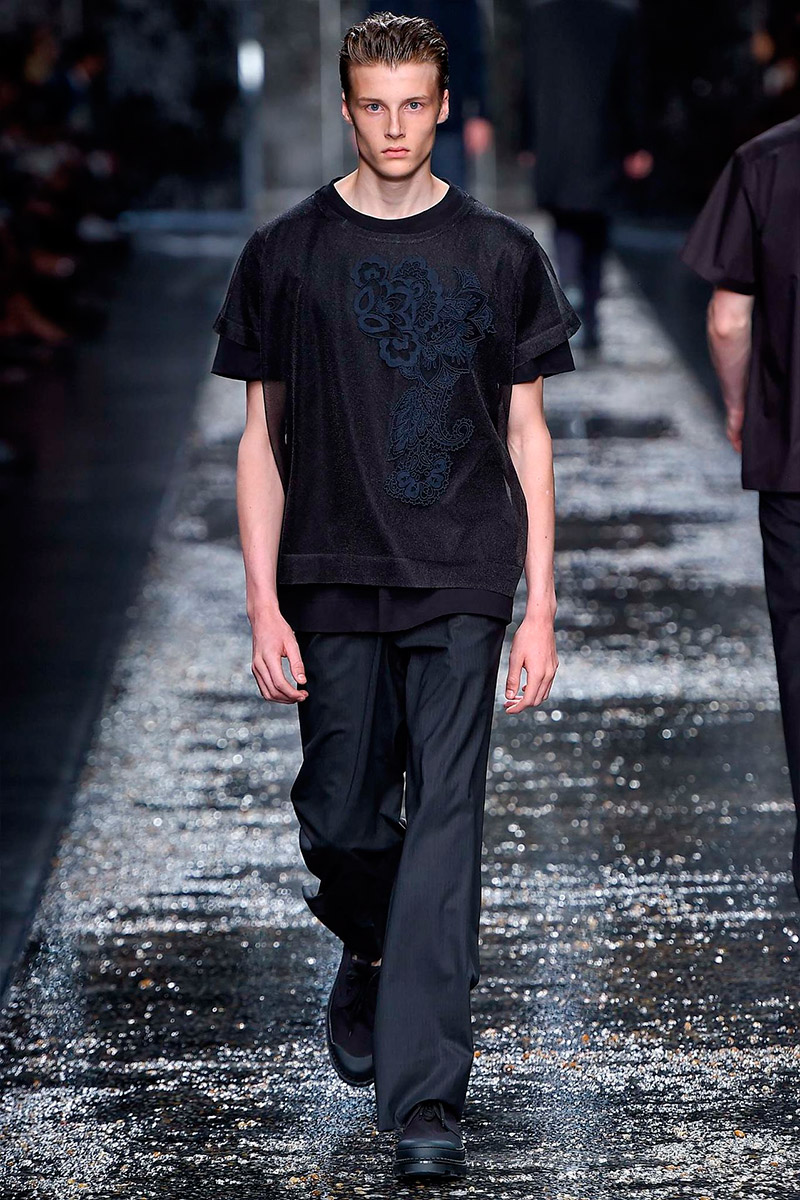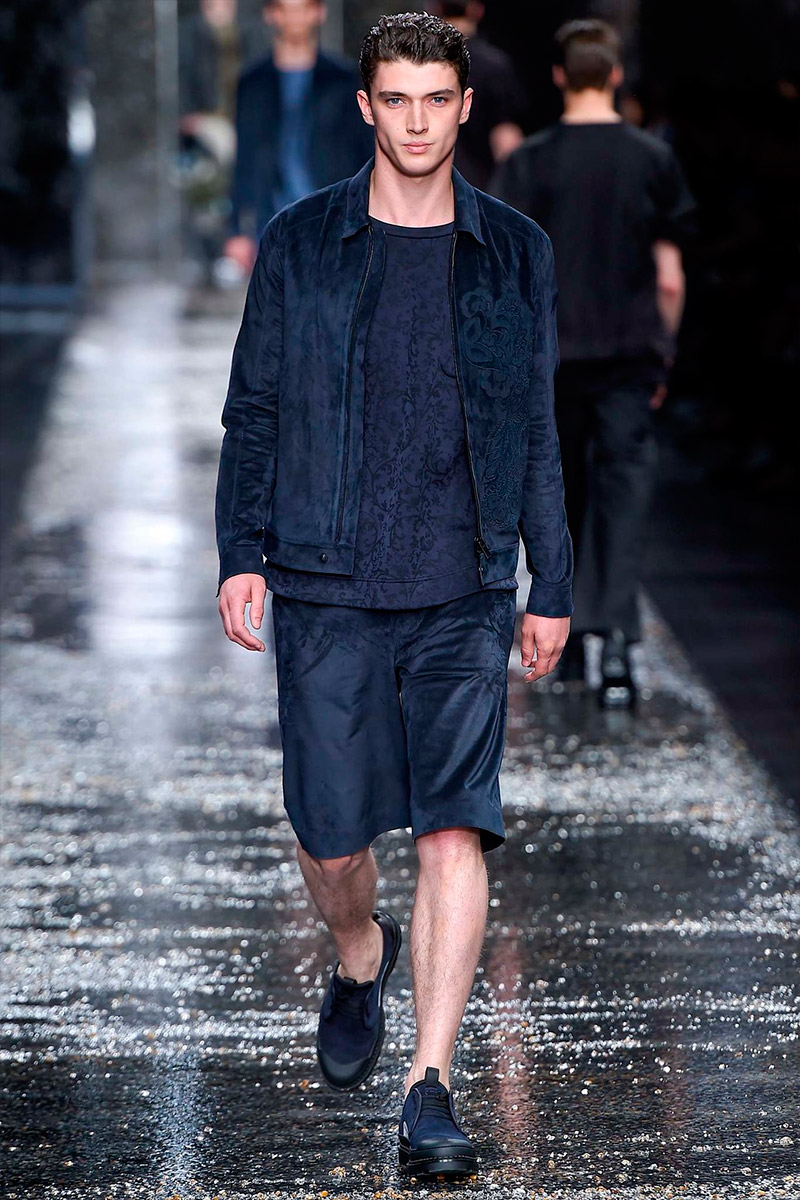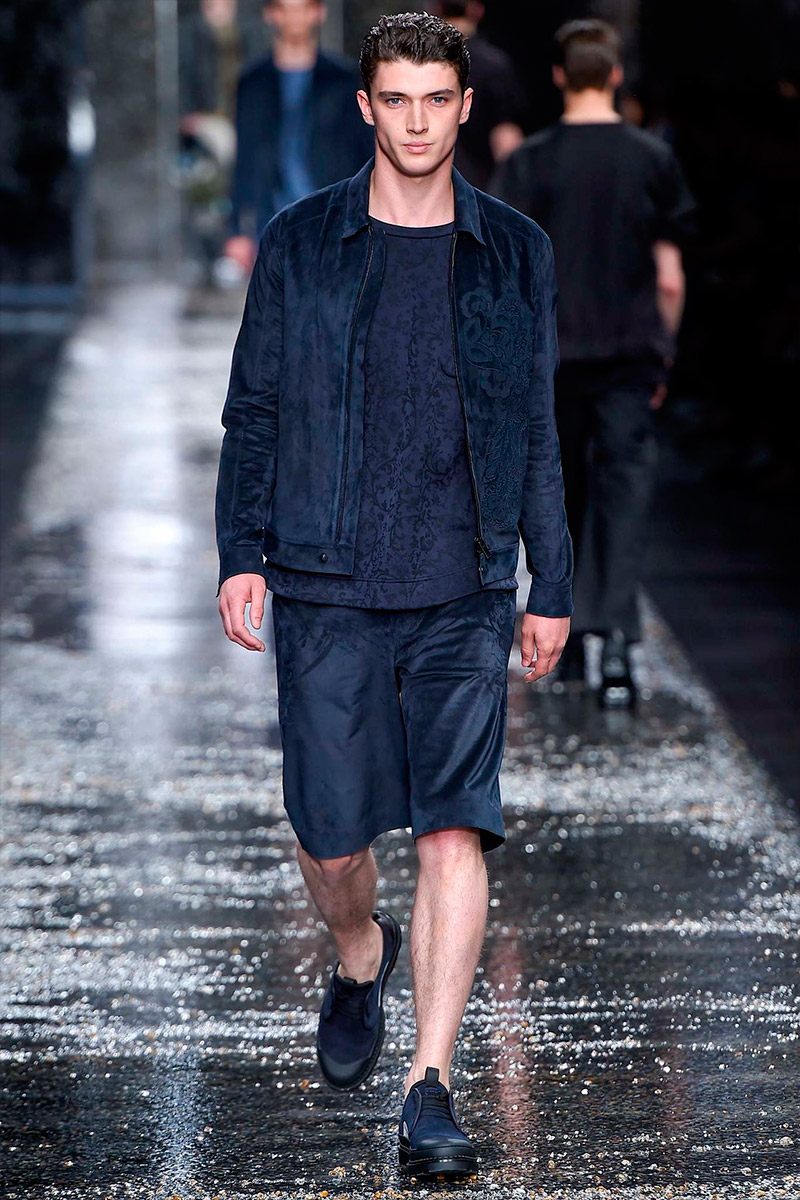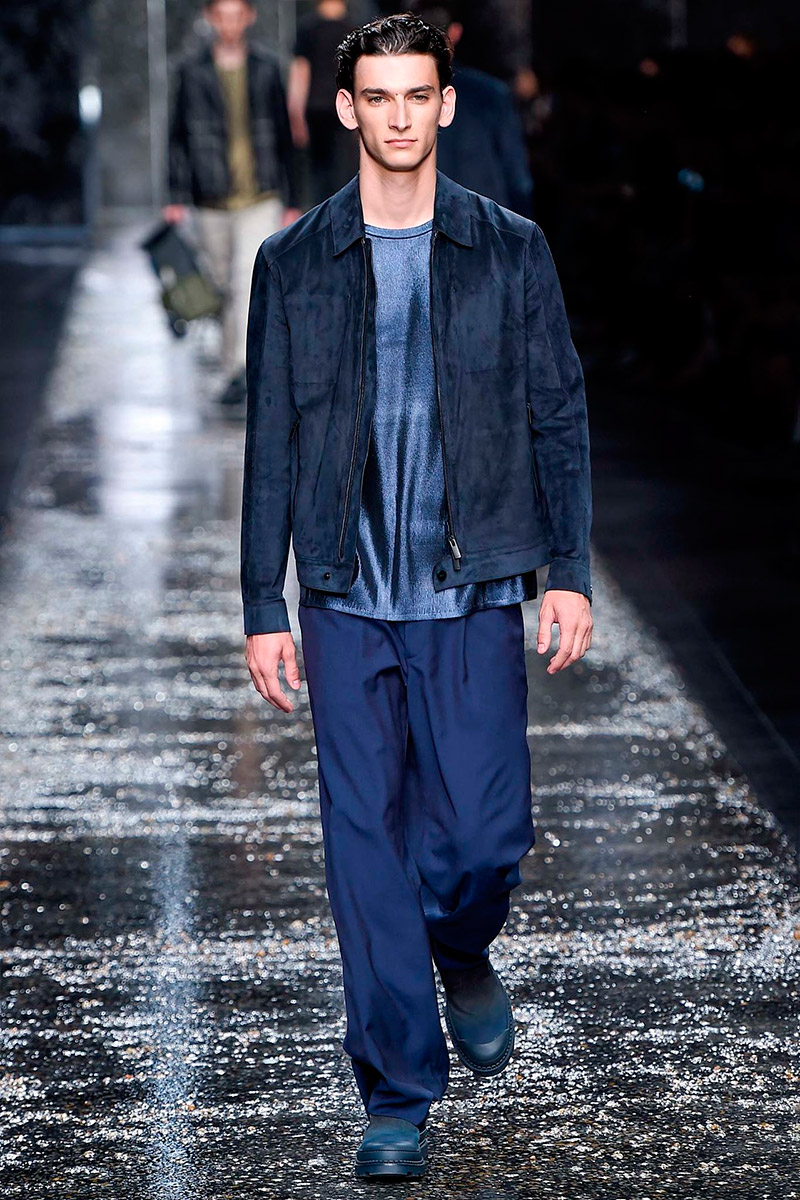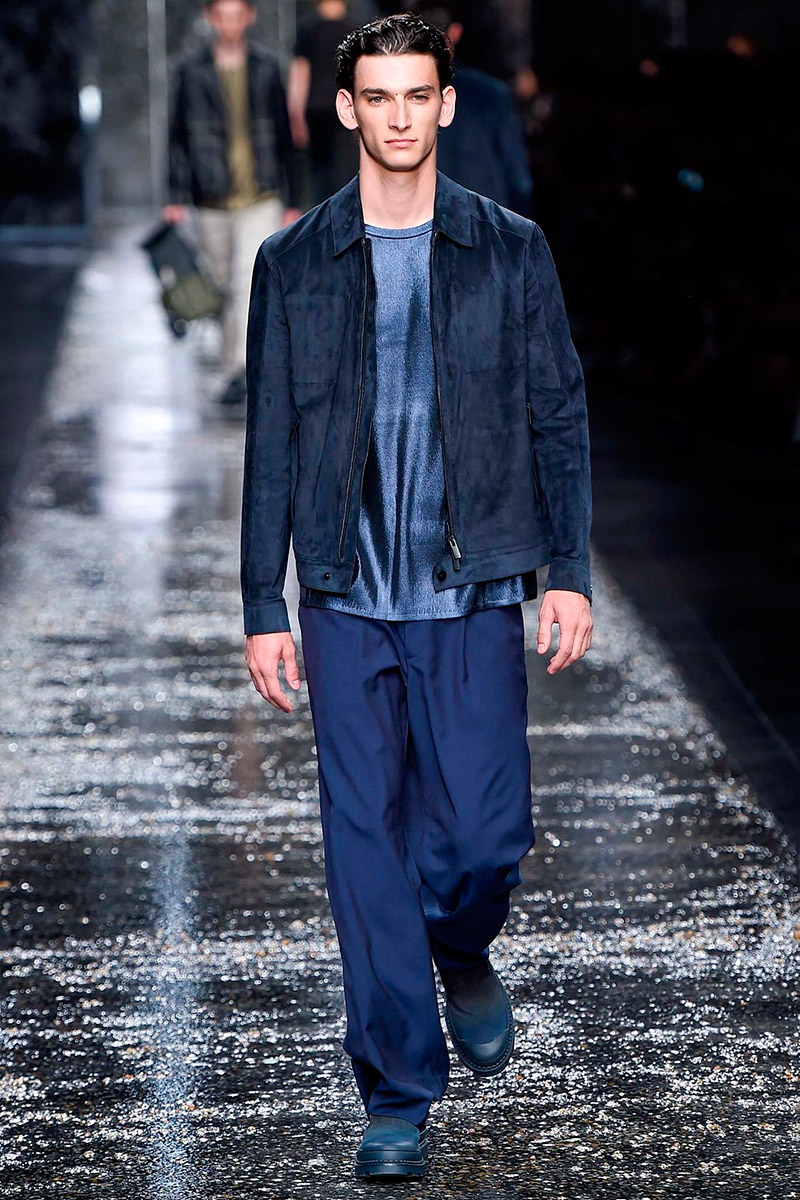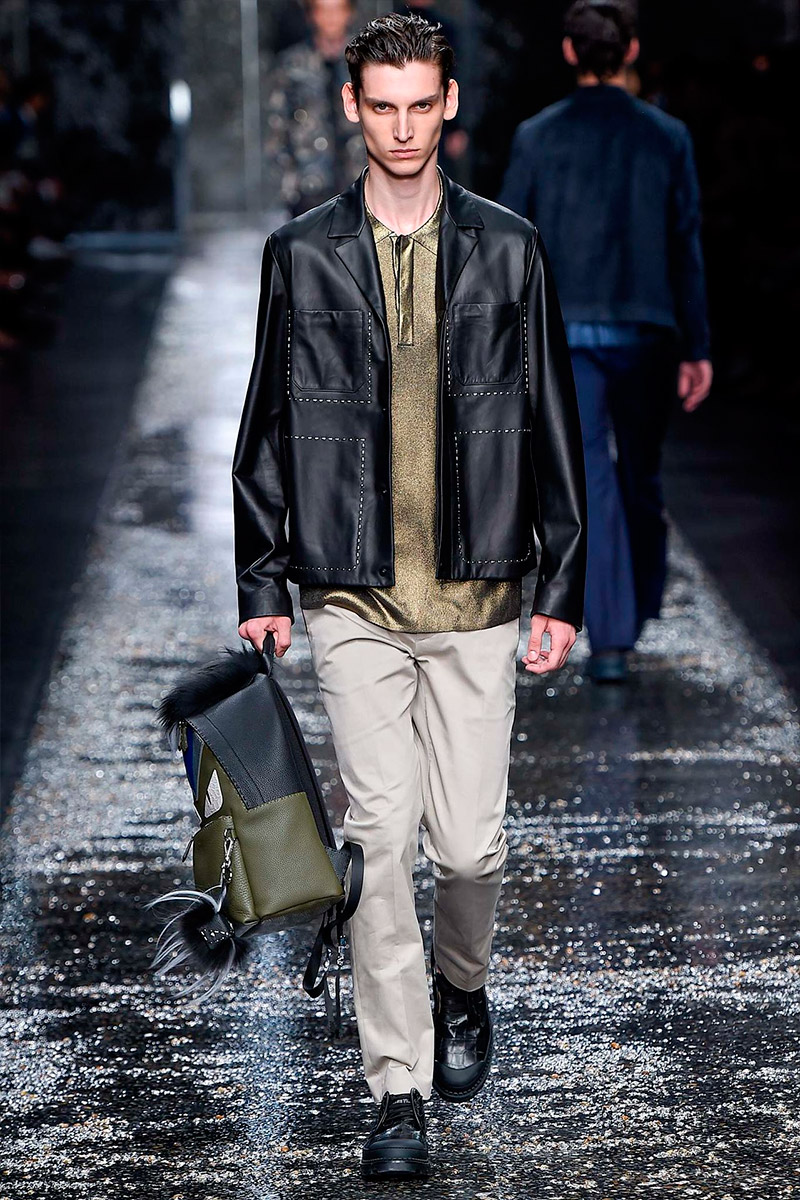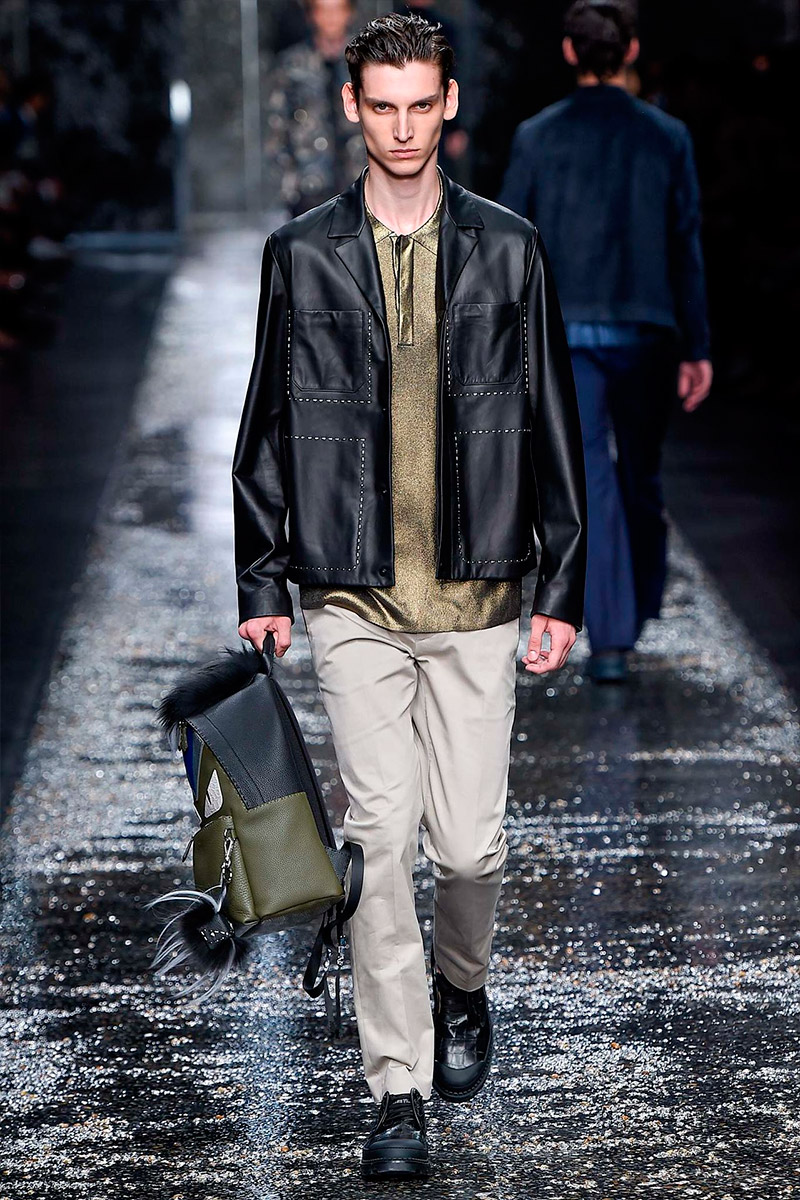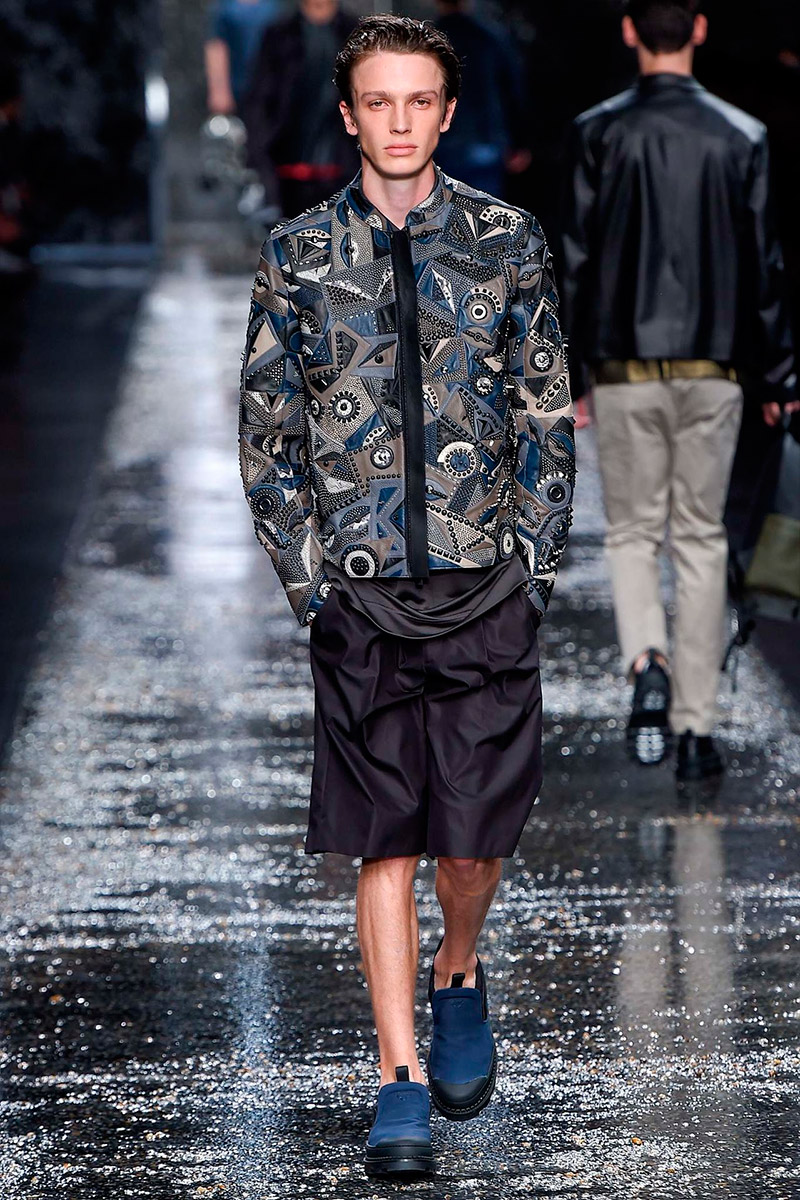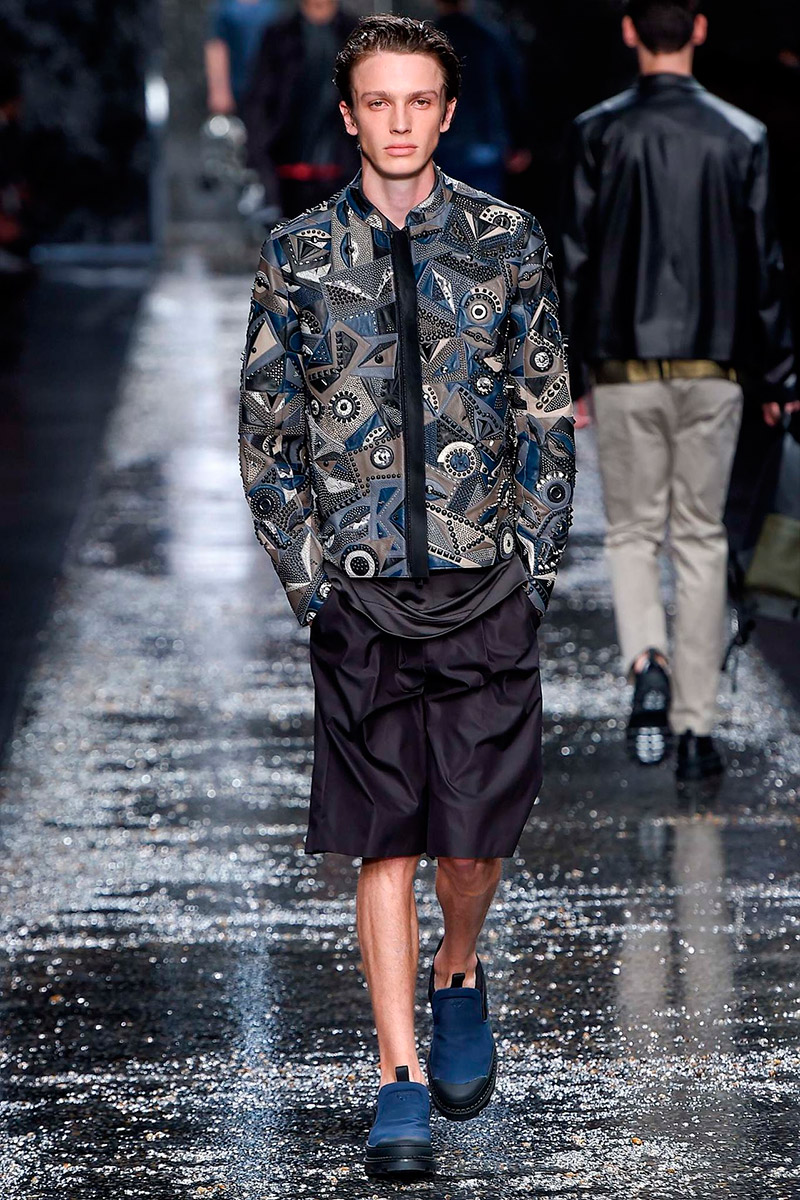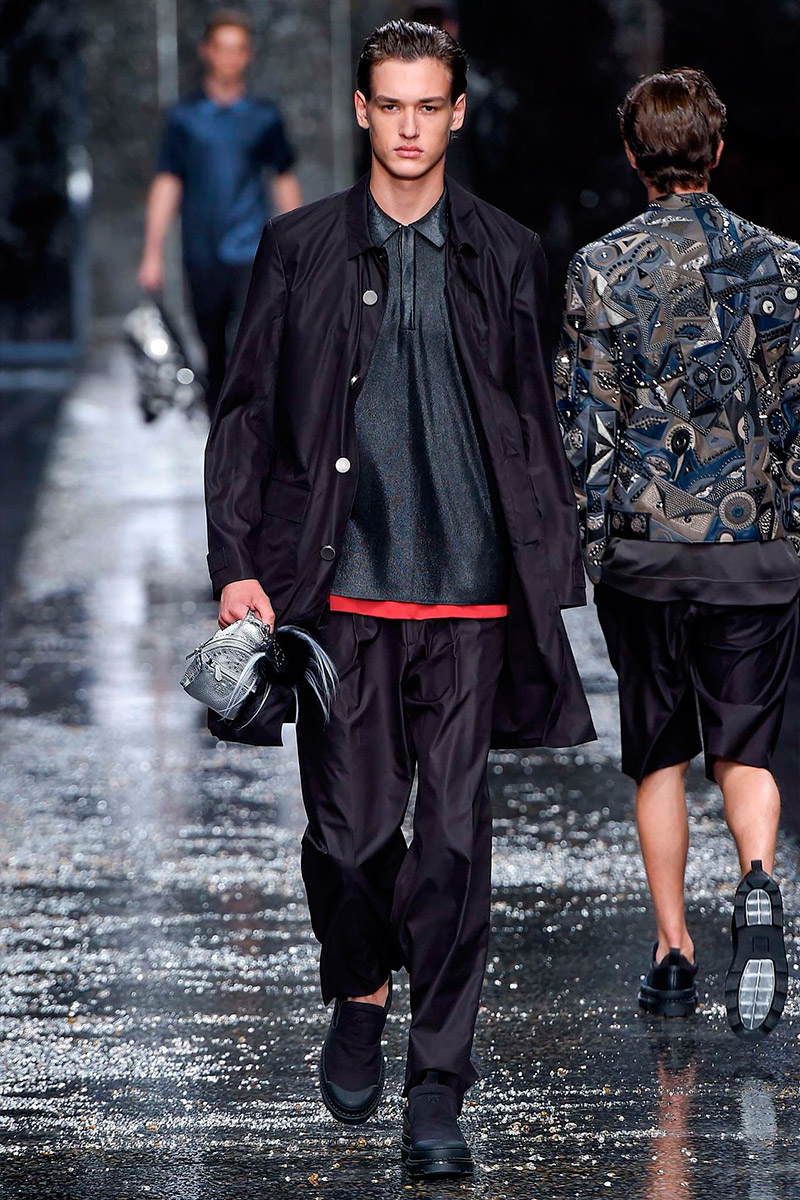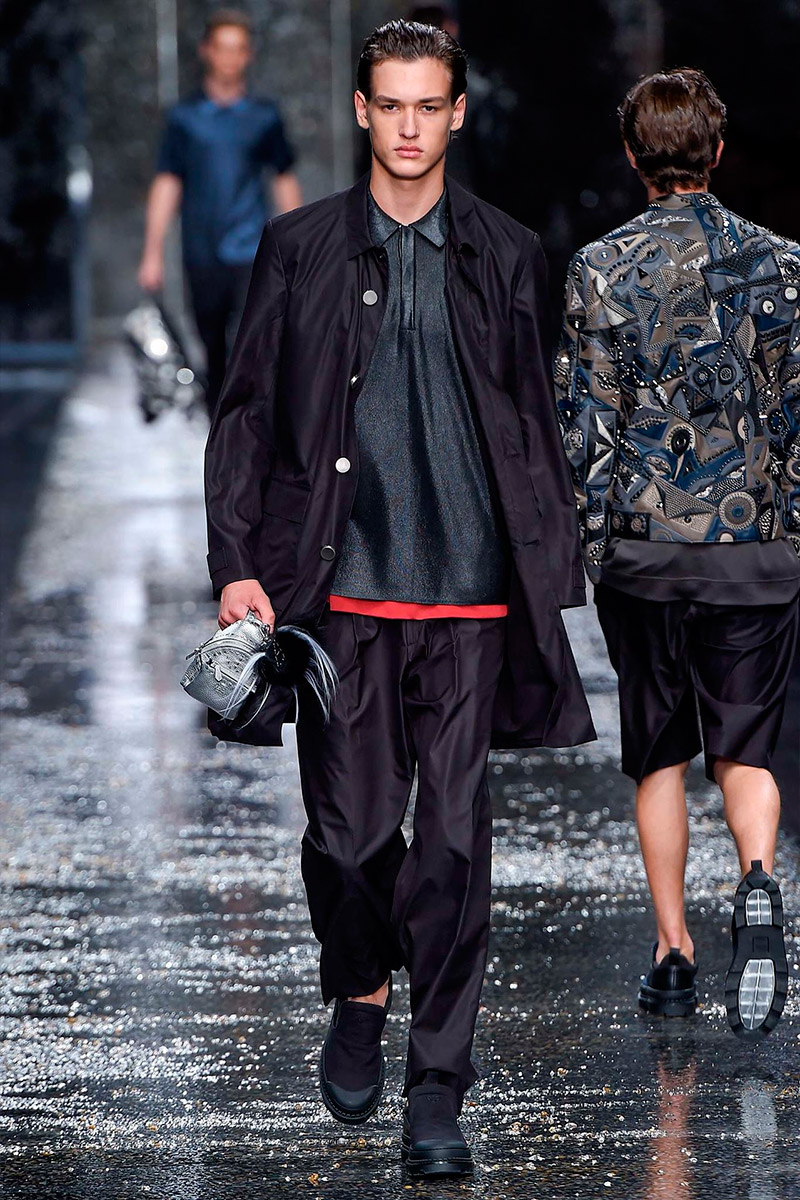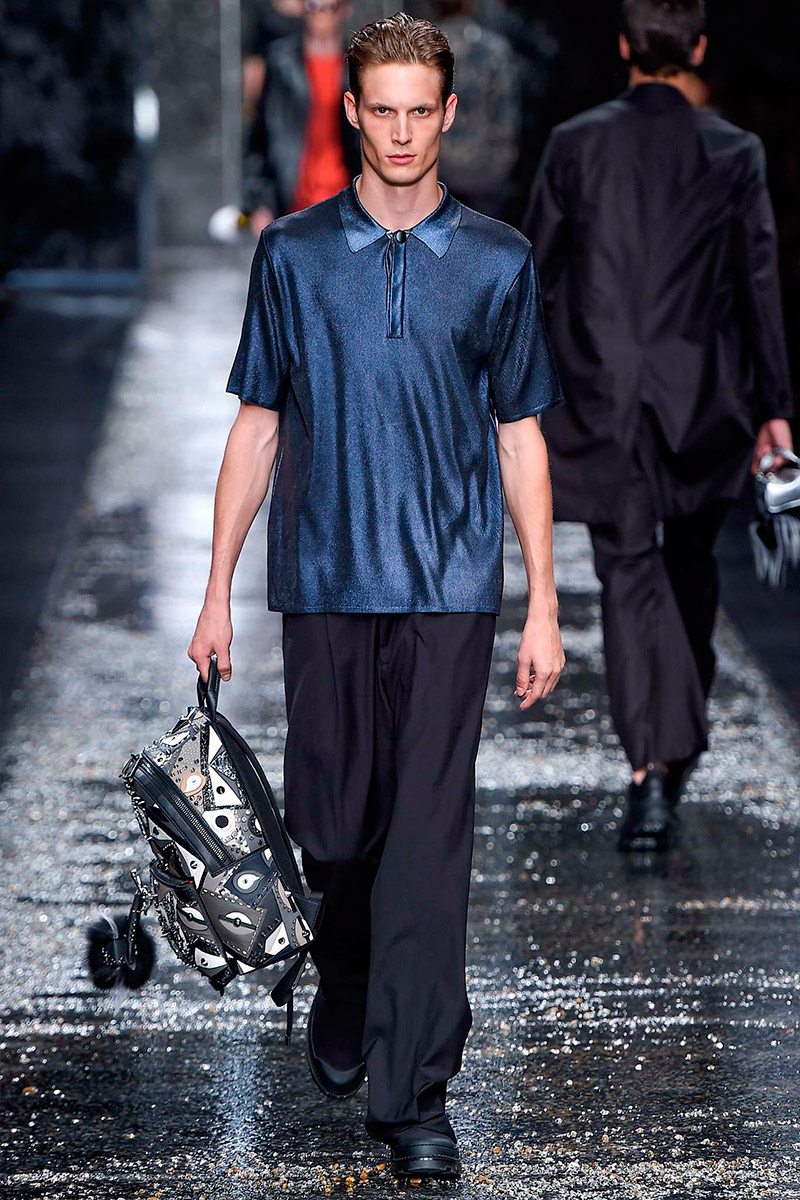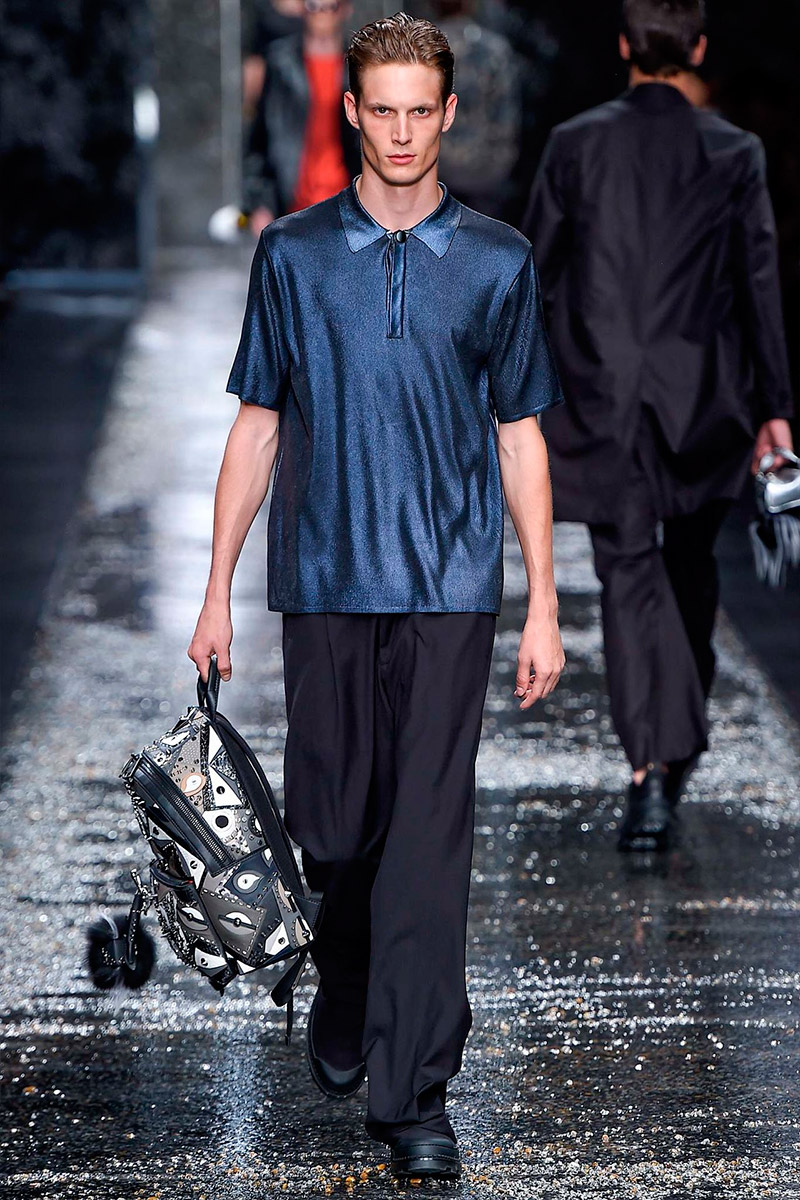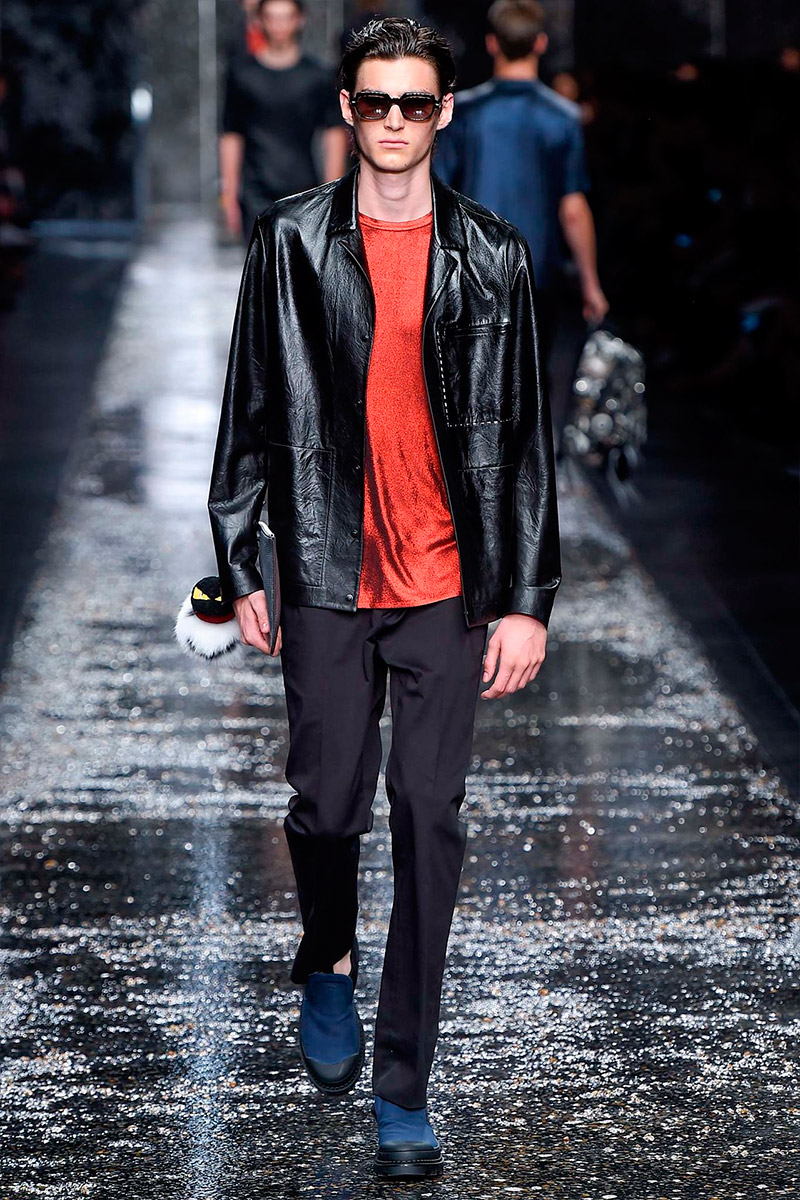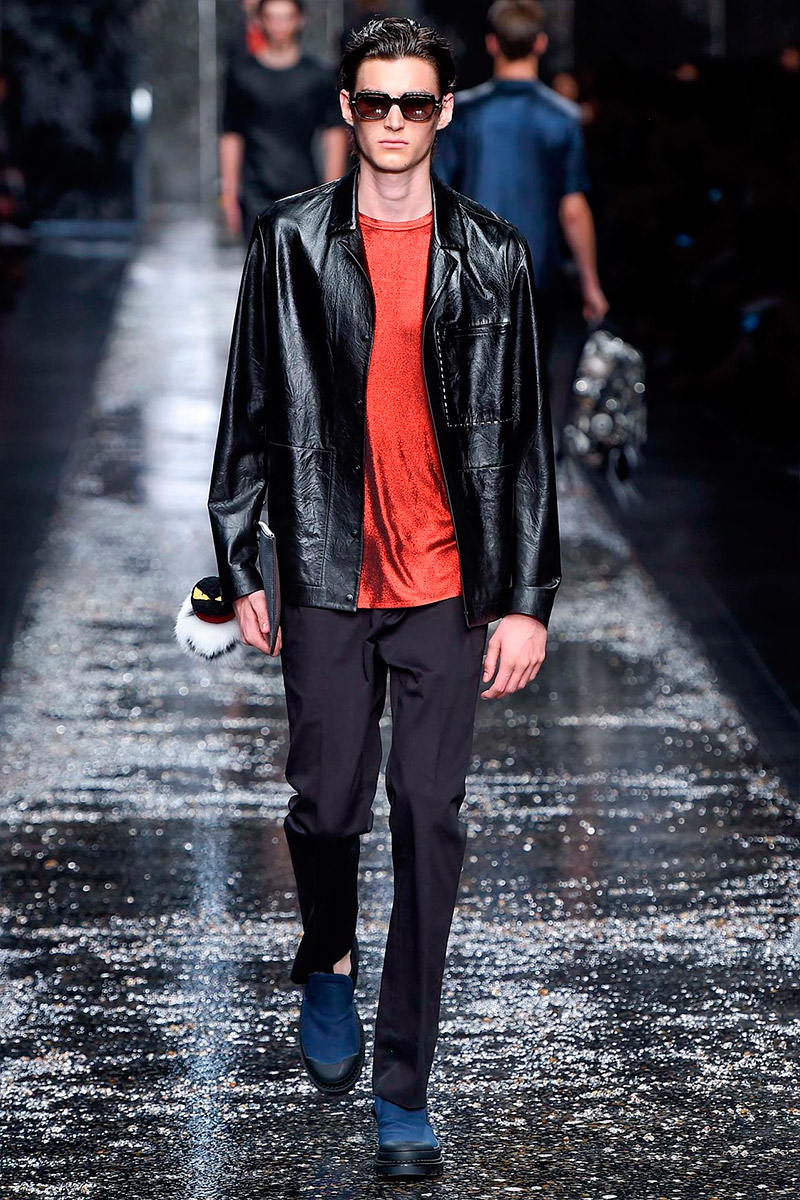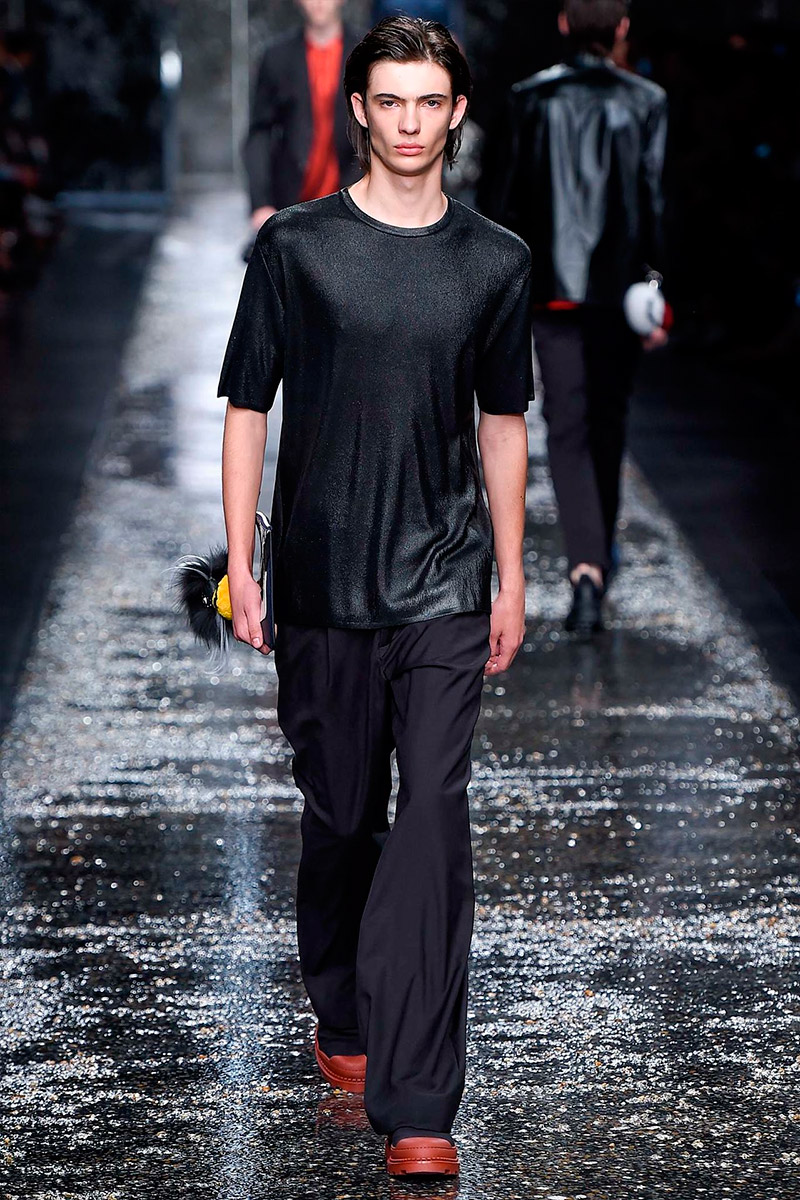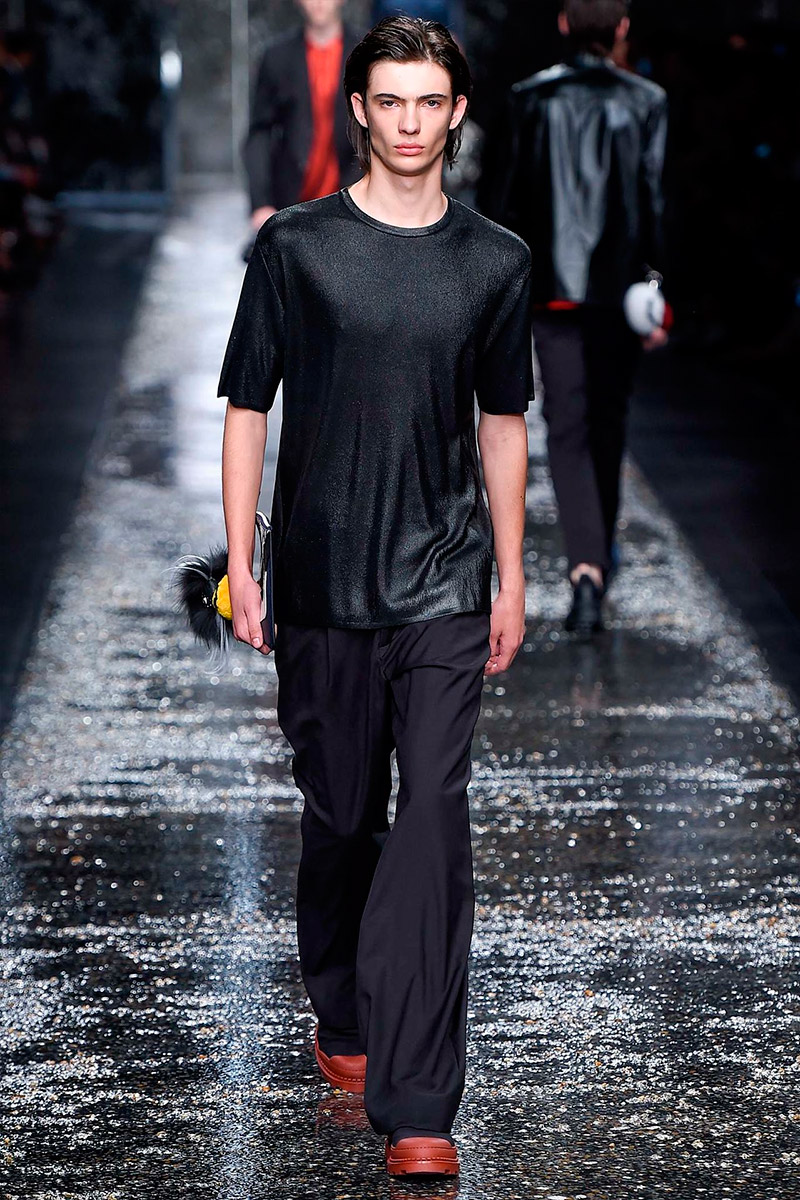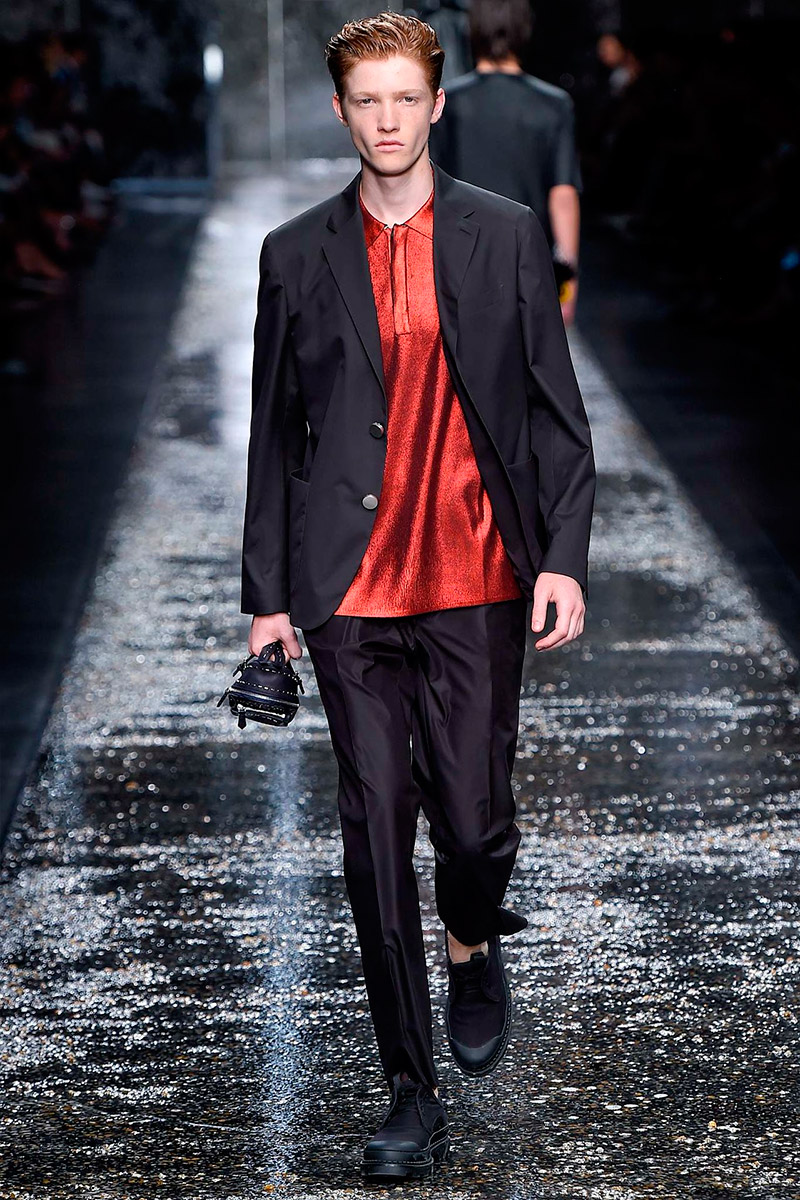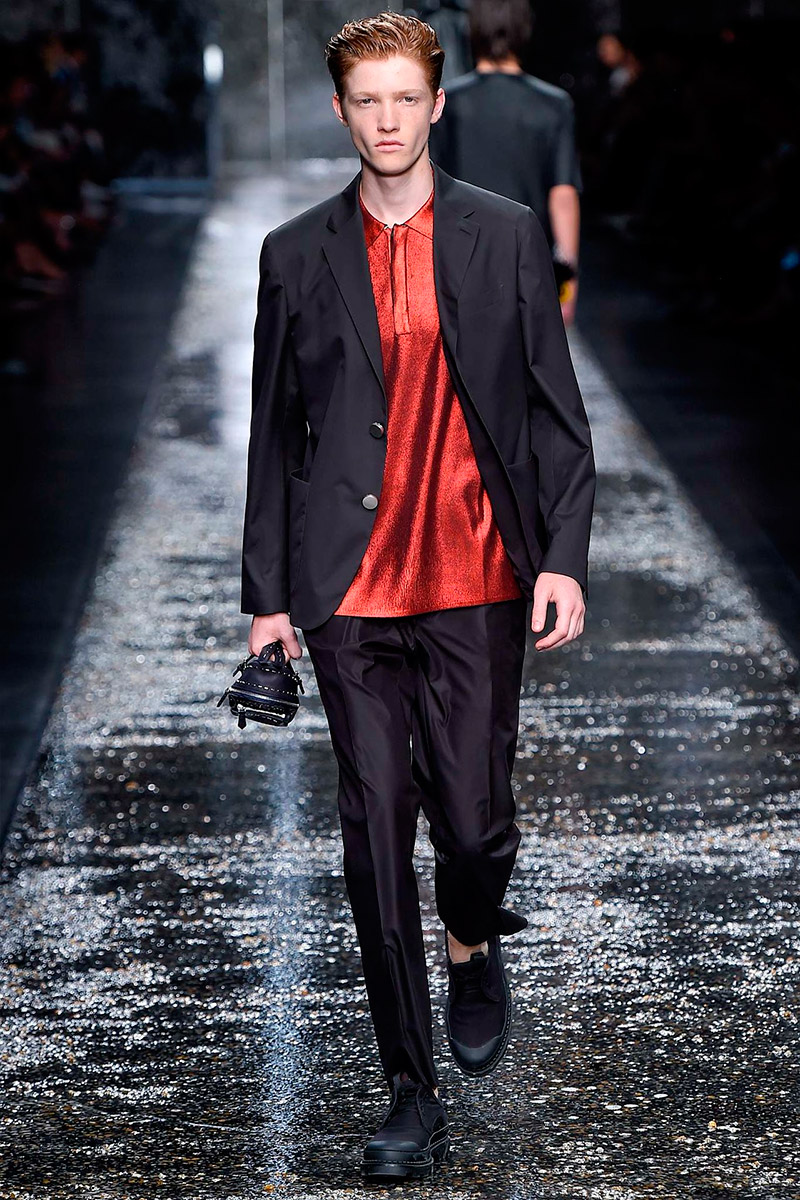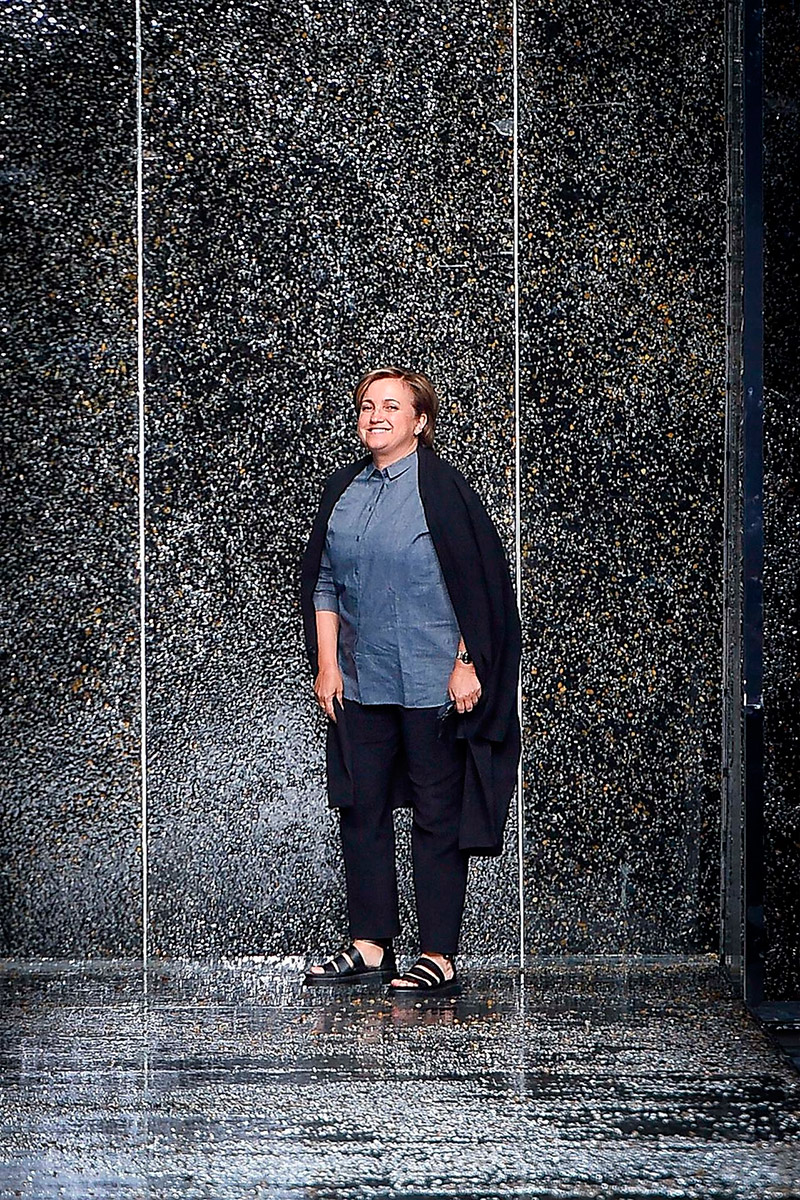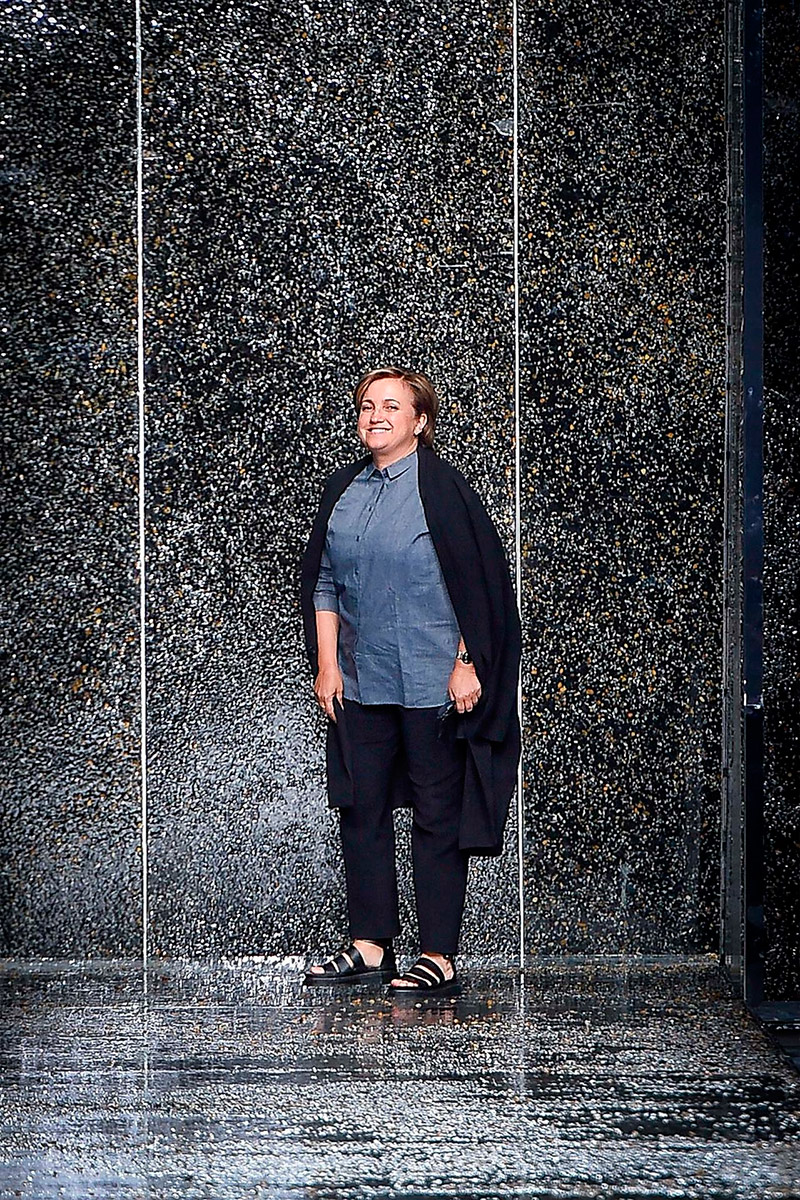 Fendi showed its Spring/Summer 2016 collection during Milan Fashion Week. In this collection, the encounter/clash of opposites, a quintessential trait of the FENDI lexicon is pushed to quiet extremes, between irony and sophistication, classic and experimental, drawing an image of controlled yet palpable sensuality. The constant tension between the organic and synthetic, natural and technical, celebrates the wabi-sabi beauty of perfect imperfection.
The silhouette is soft and de-structured. Polo-shirts, t-shirts and trousers are the staples of a modular wardrobe made of iconic items rethought in textures and volumes. Tailored jackets have a cropped, narrow line in contrast with the slouchy ease of the trousers. The quest for decoration – orientalist motifs, flowery swarms – is hidden under layers of dye which create visual amalgamation, the result being barely perceptible. In the typical FENDI way, craft is pushed to the limits: rubberized shading python, as the denim and over-dyed lurex. Shirts and jumpsuits are made of a leather that has a striking liquidity.
The appeal of the inorganic translates into textures: pixilated granite motifs and ceramic effects are amplified by the clean, precise shapes. Metal is a sign of punctuation in the button covers and Selleria stitches, giving to the Collection a somewhat robotic touch. Easy volumes and functional details suggest metropolitan adaptability.