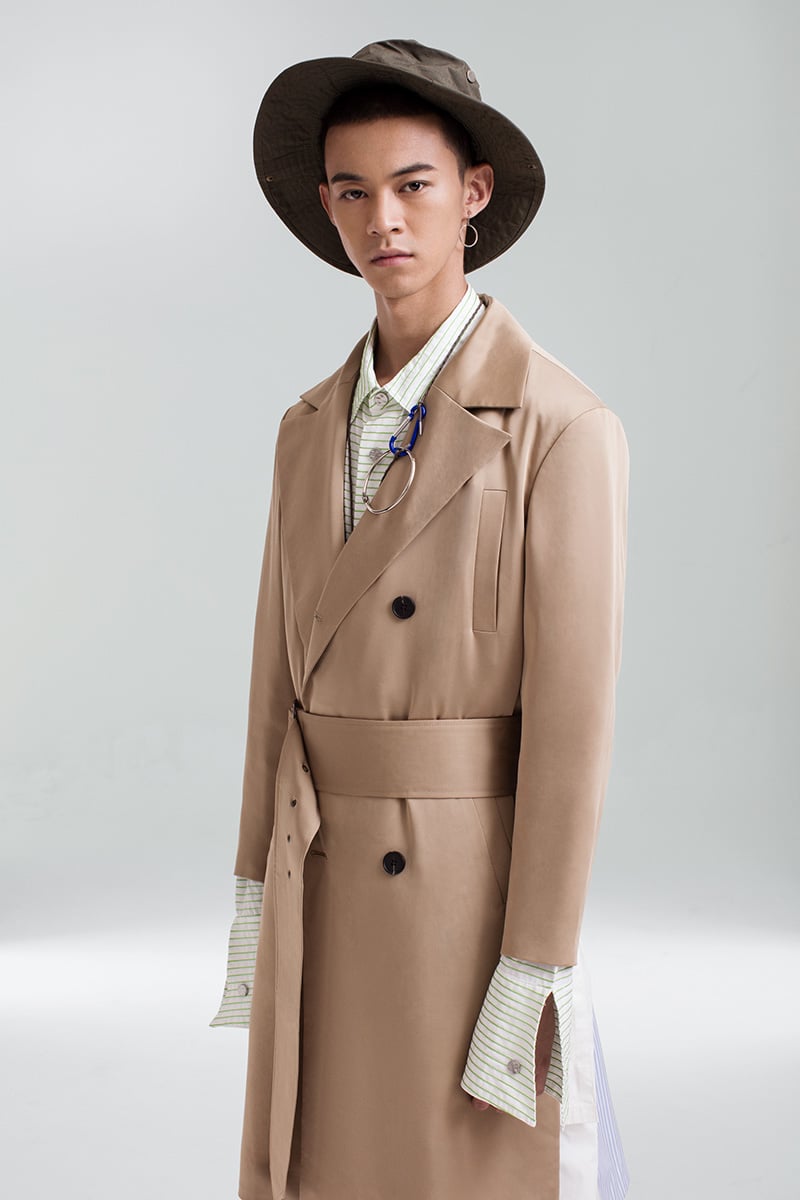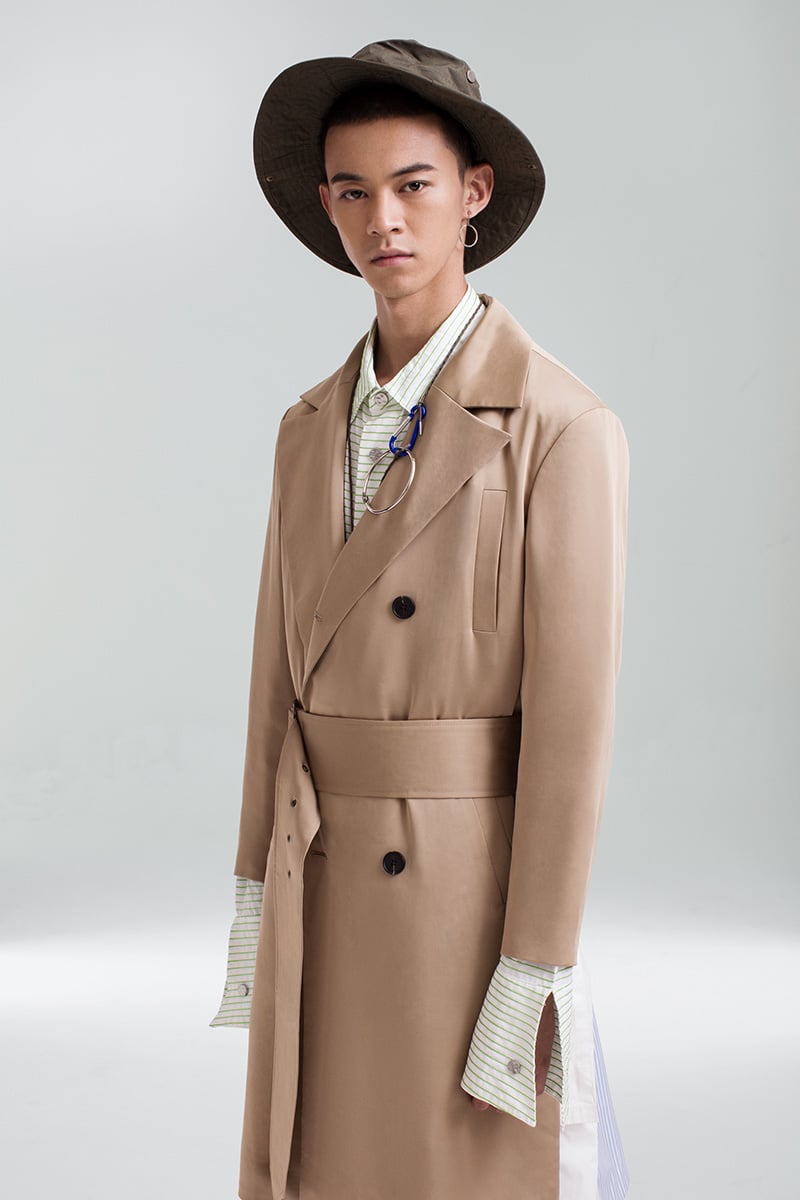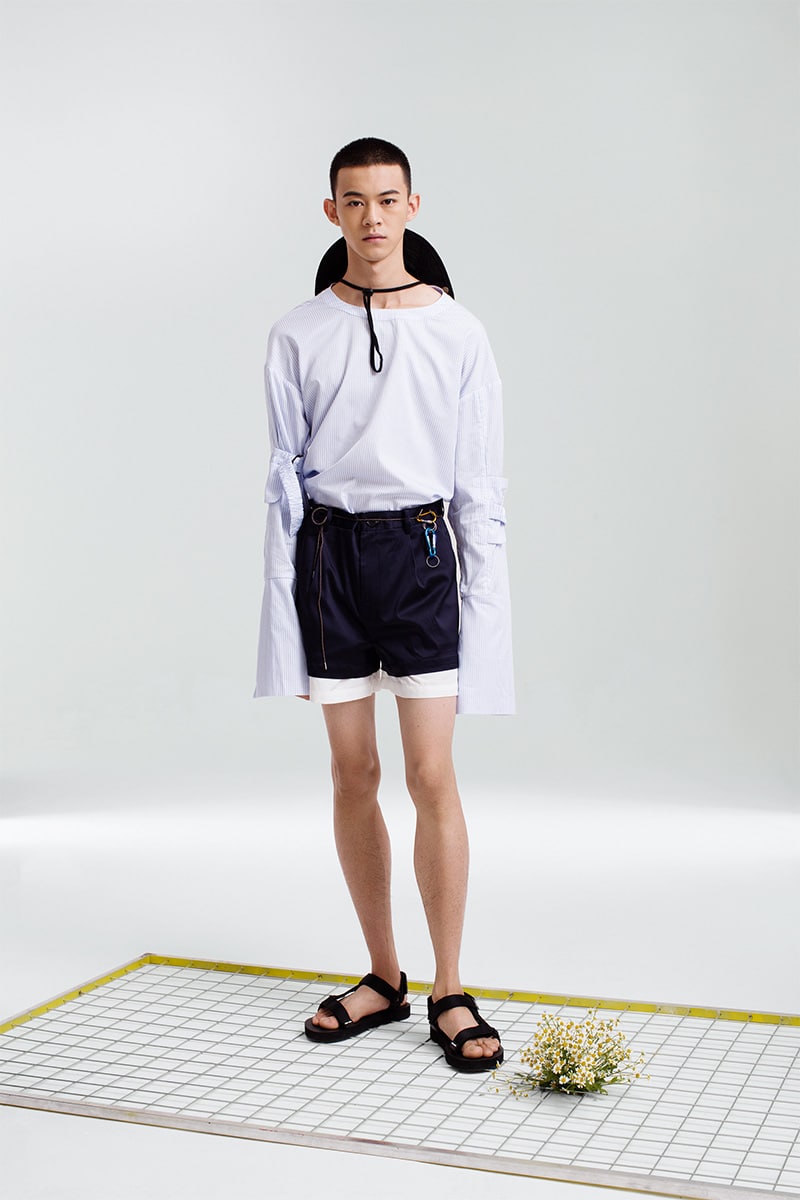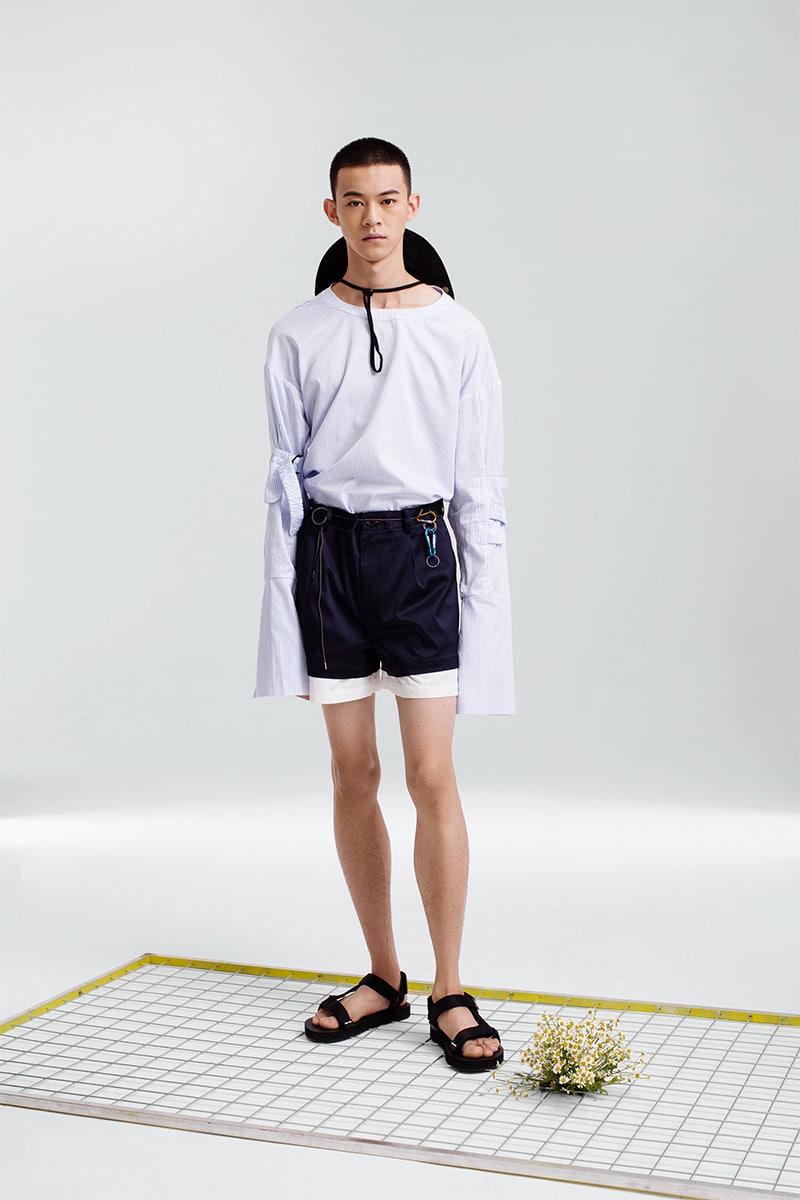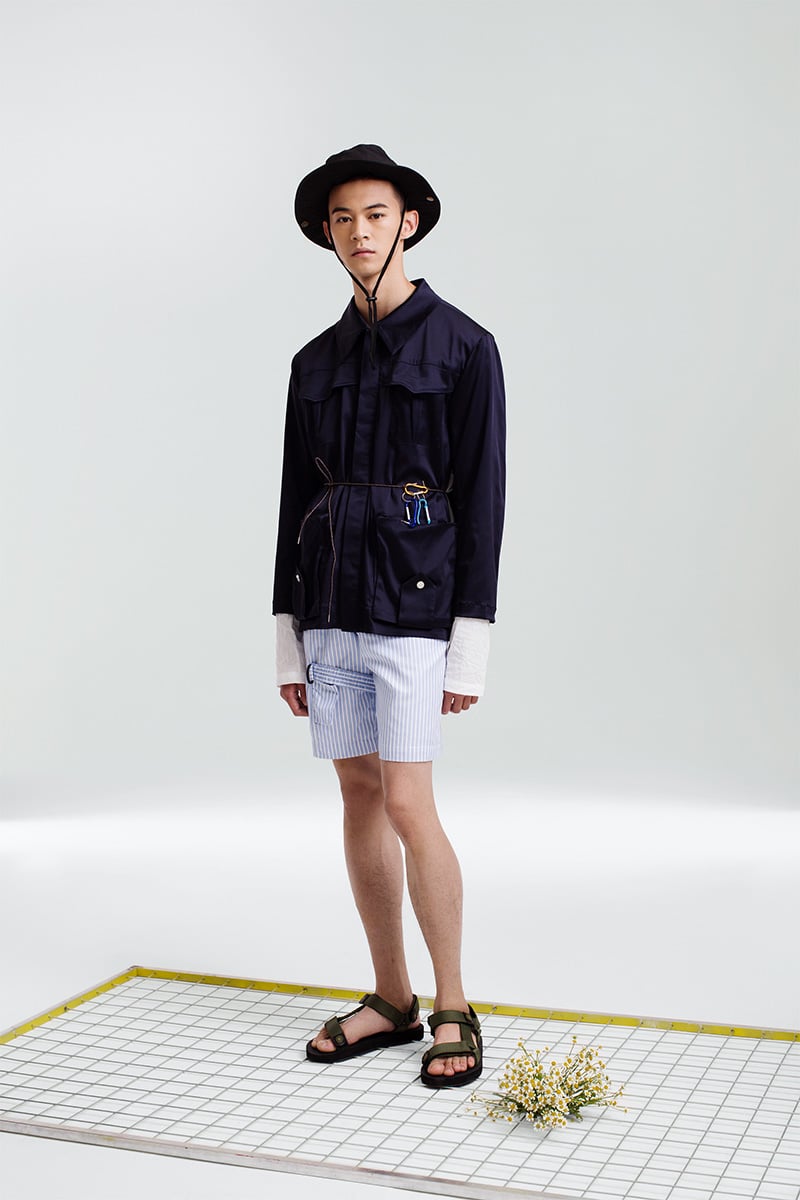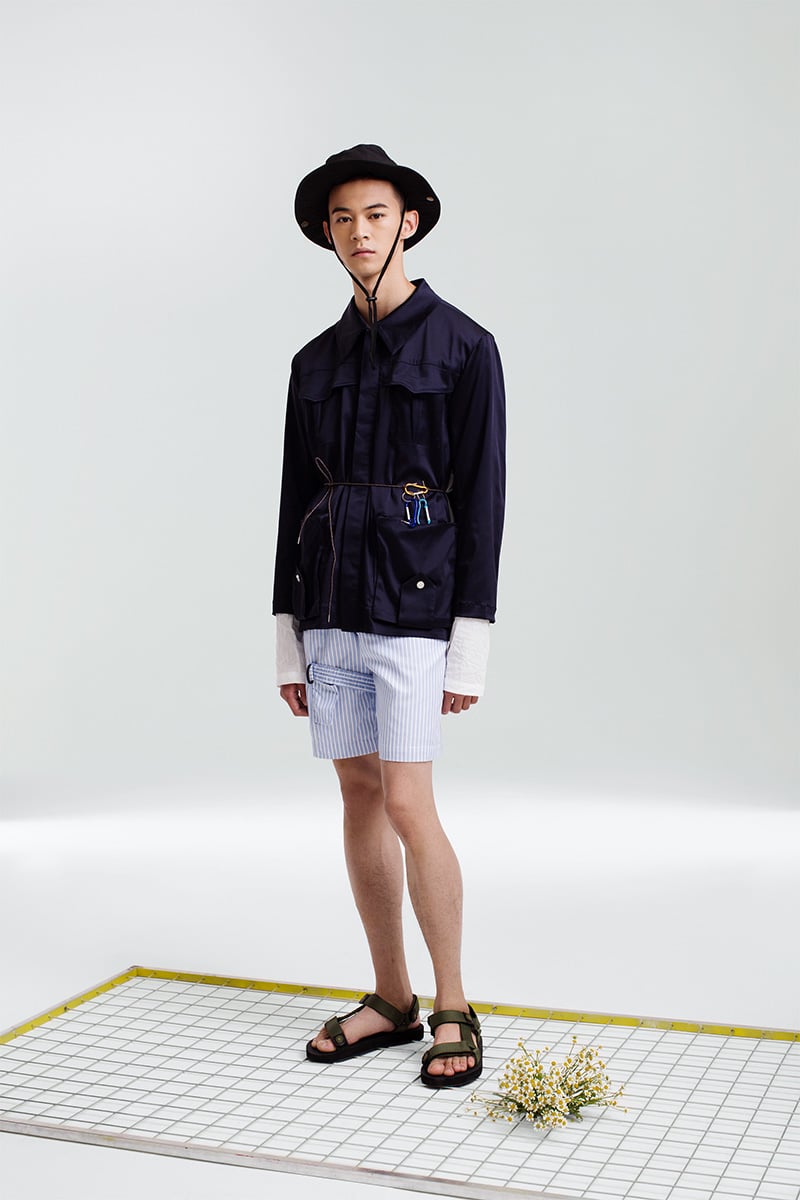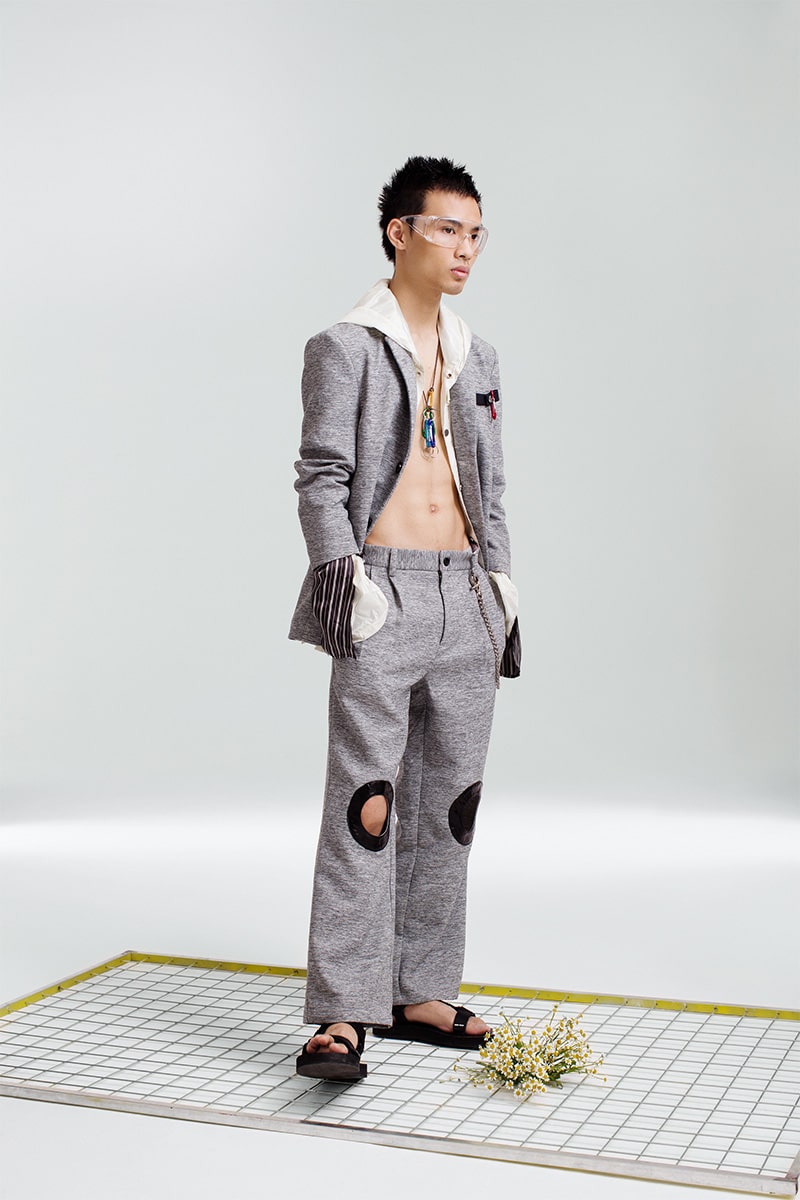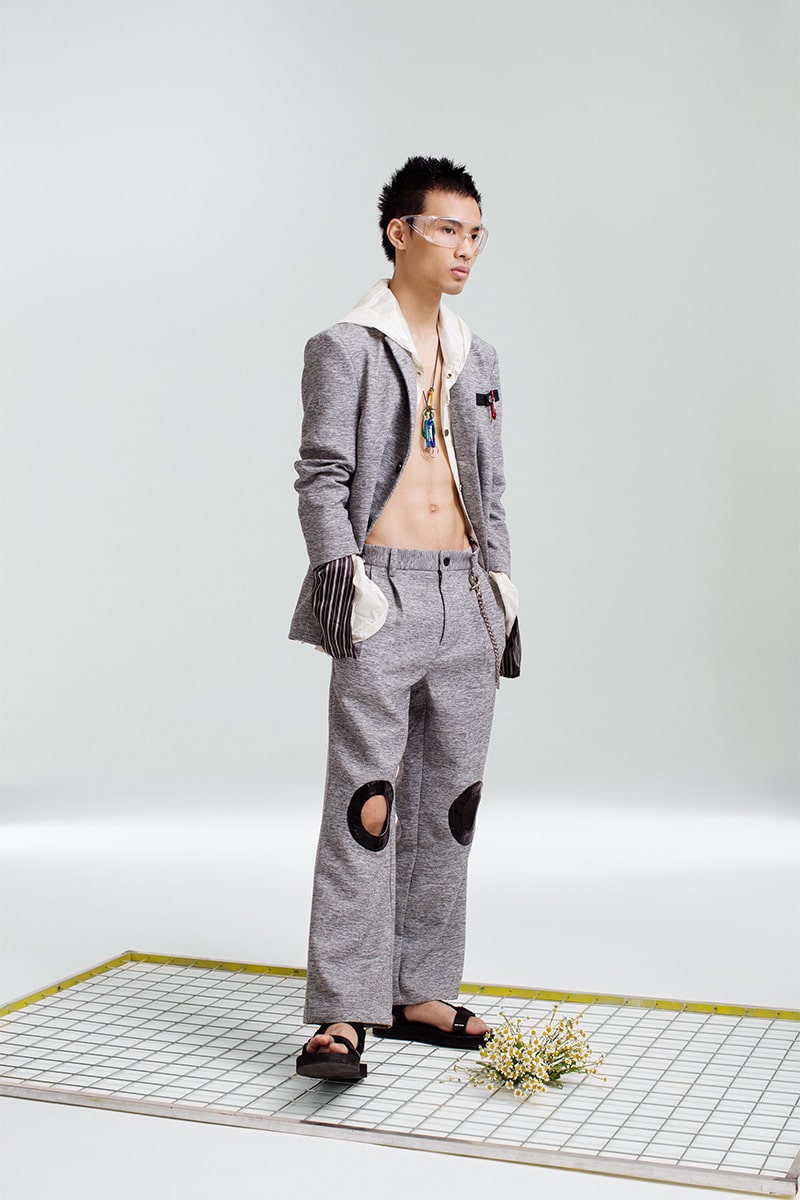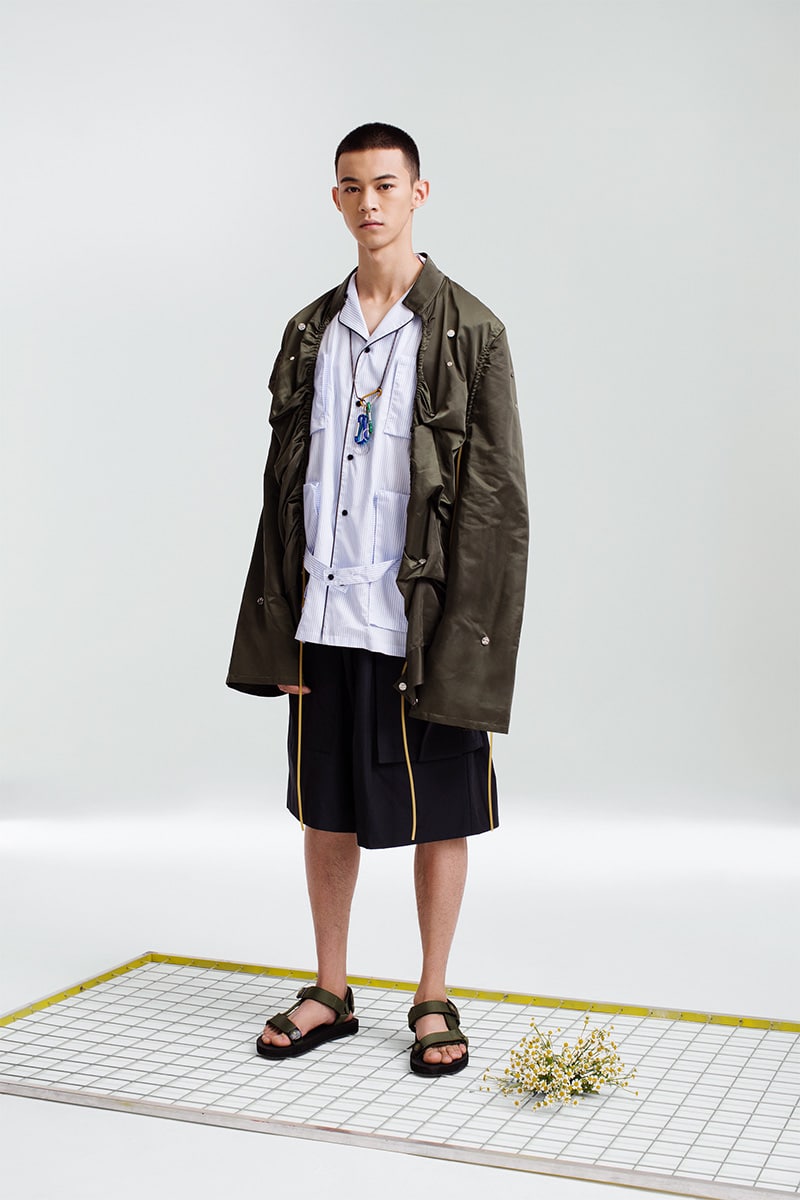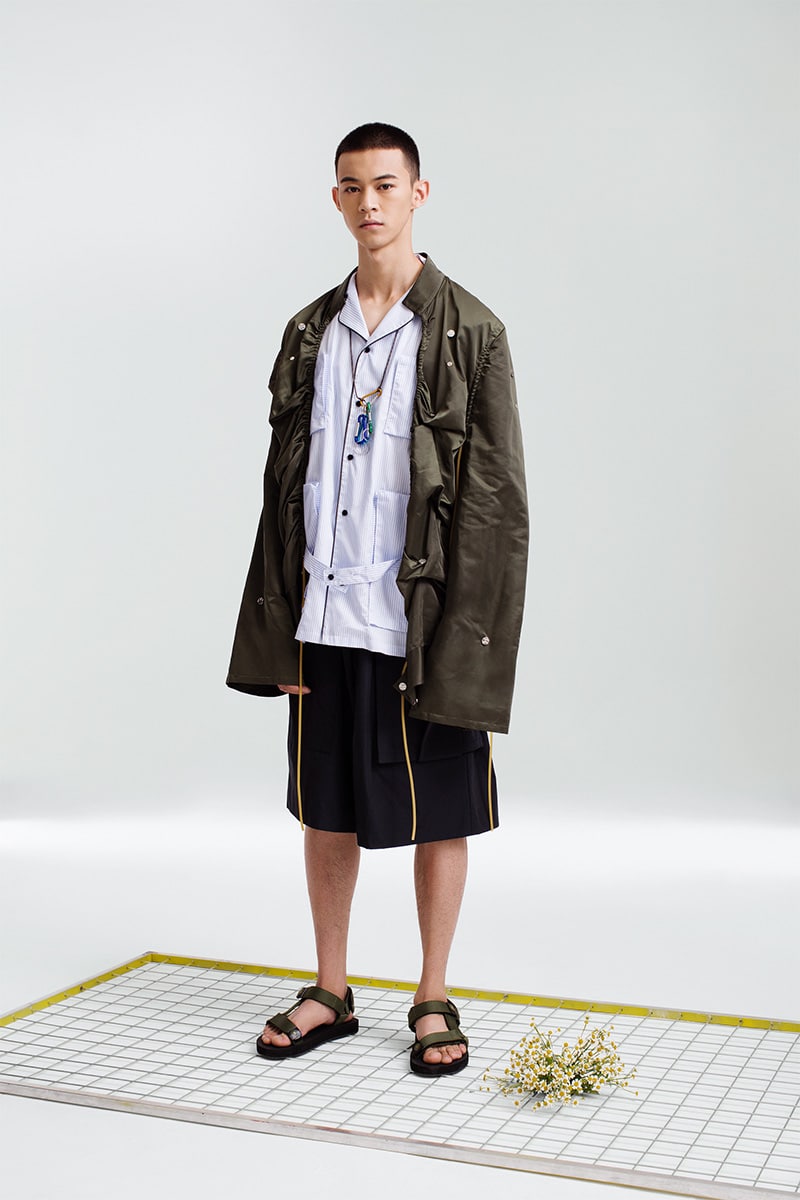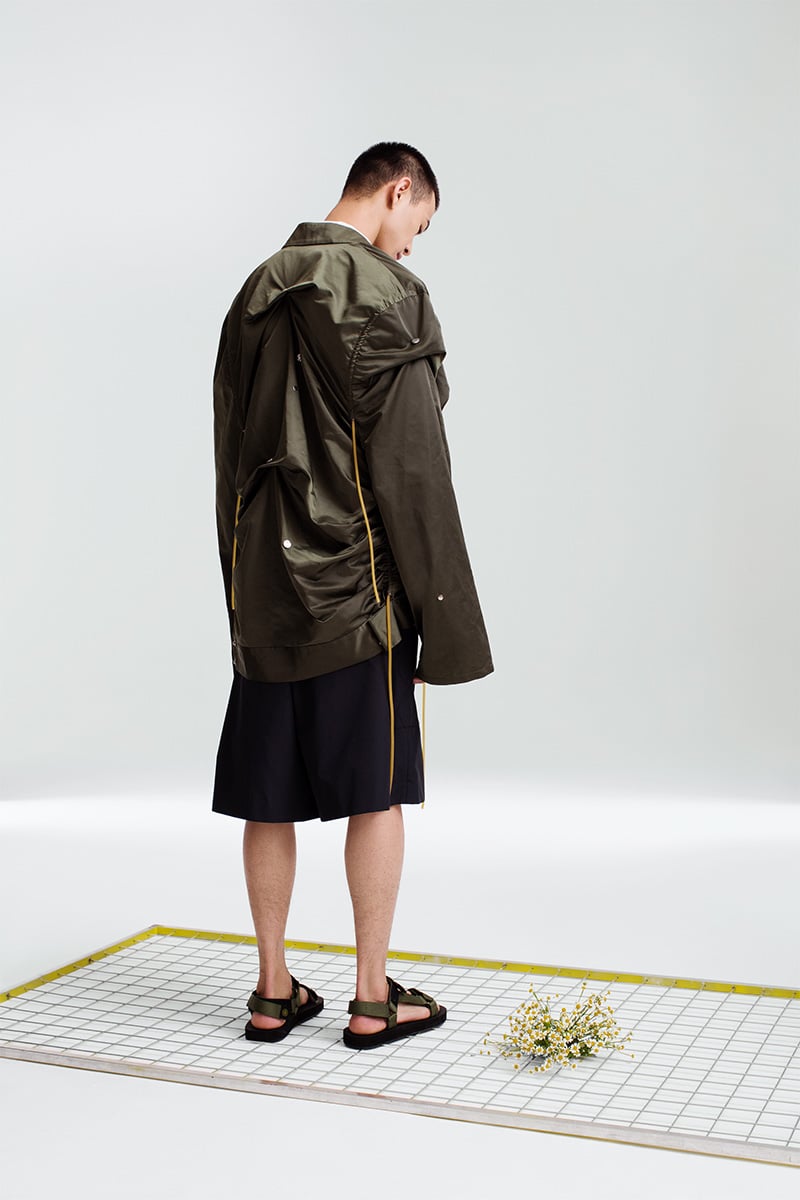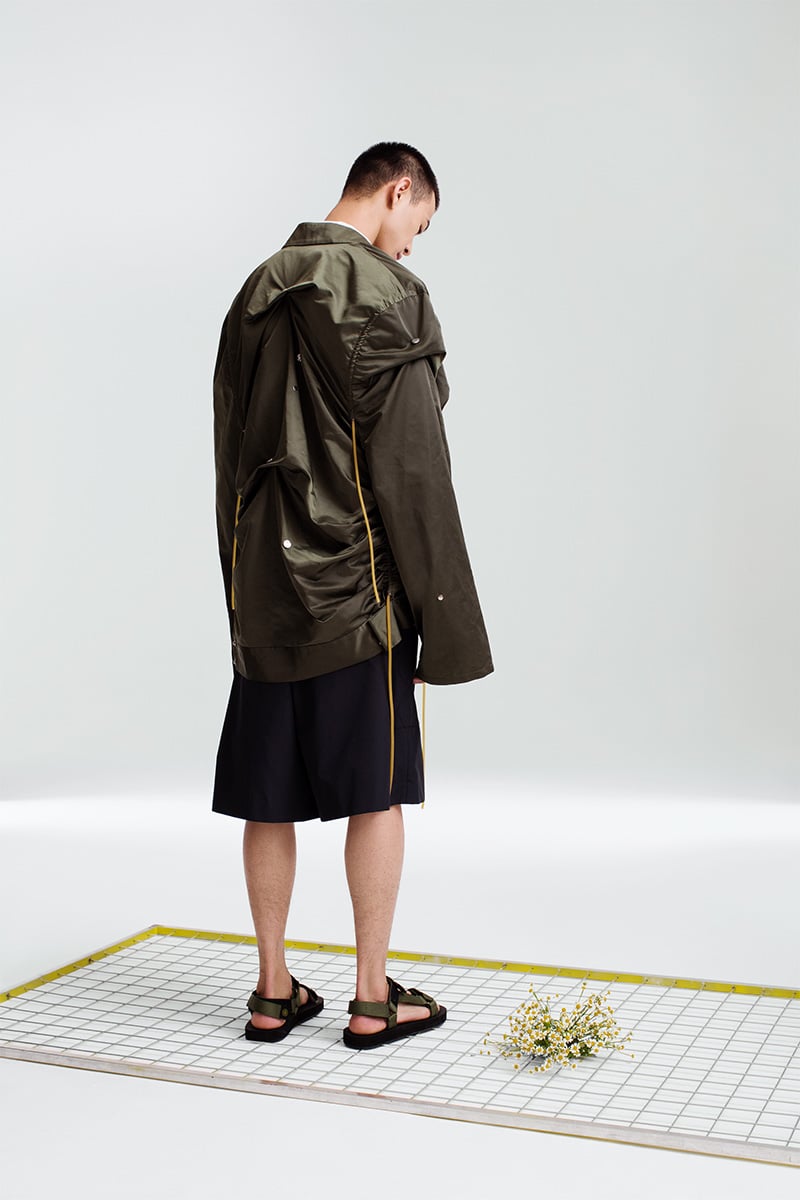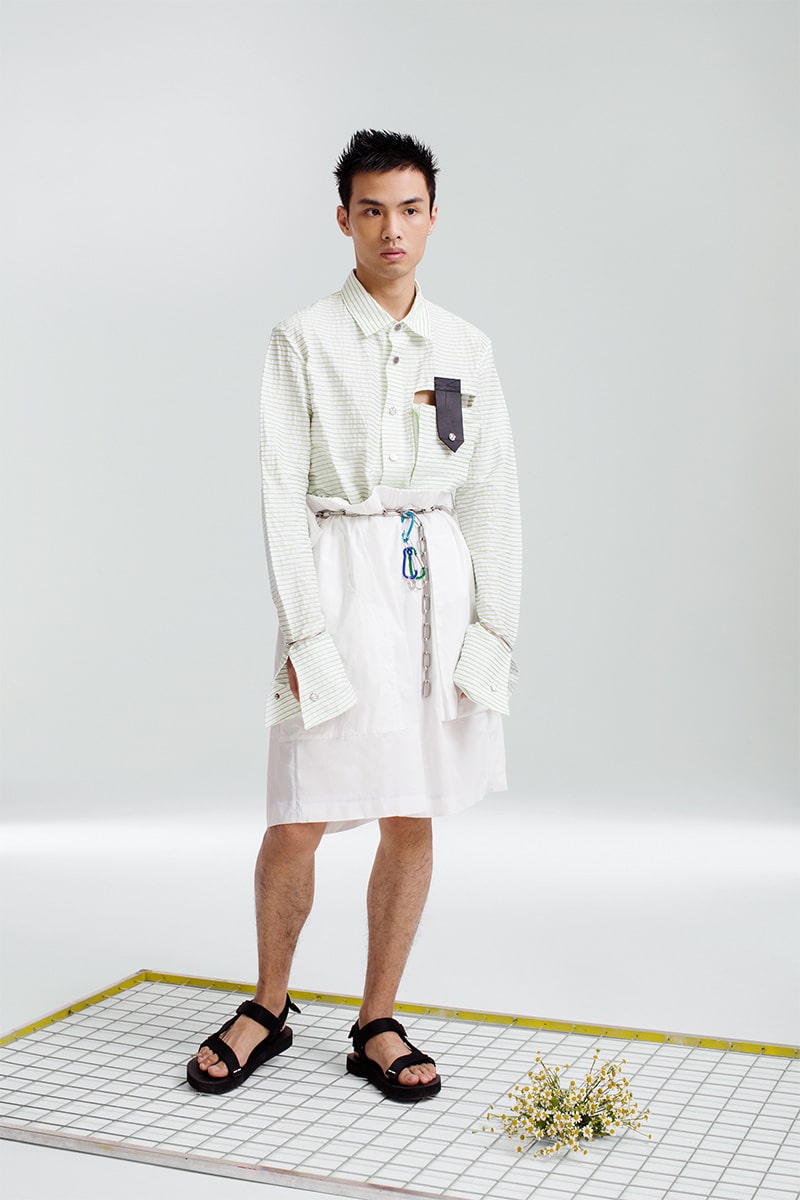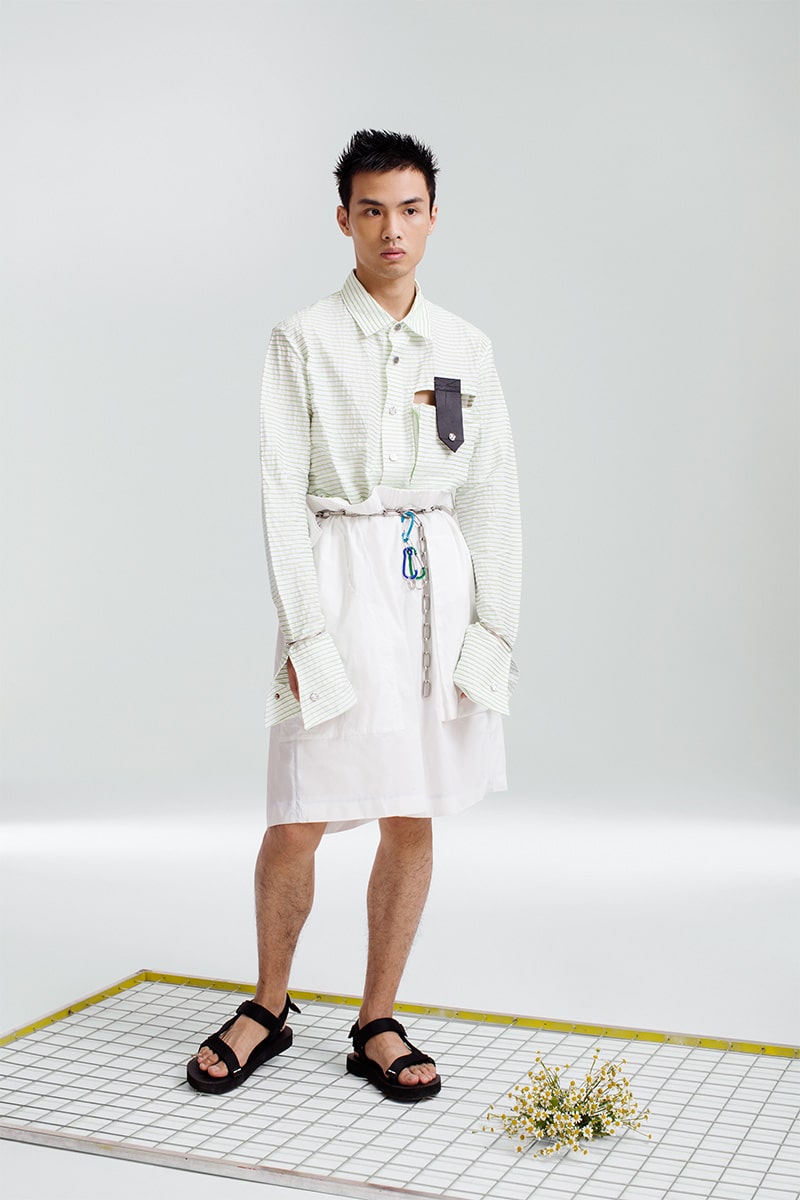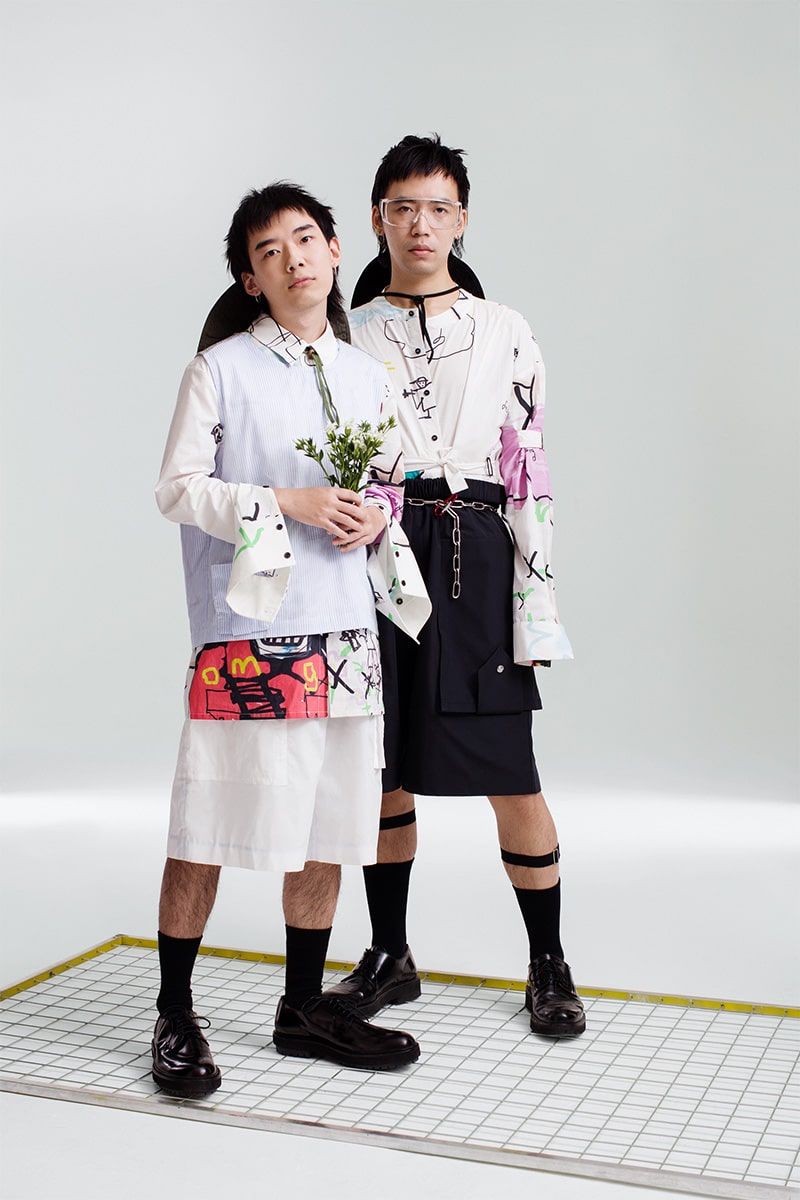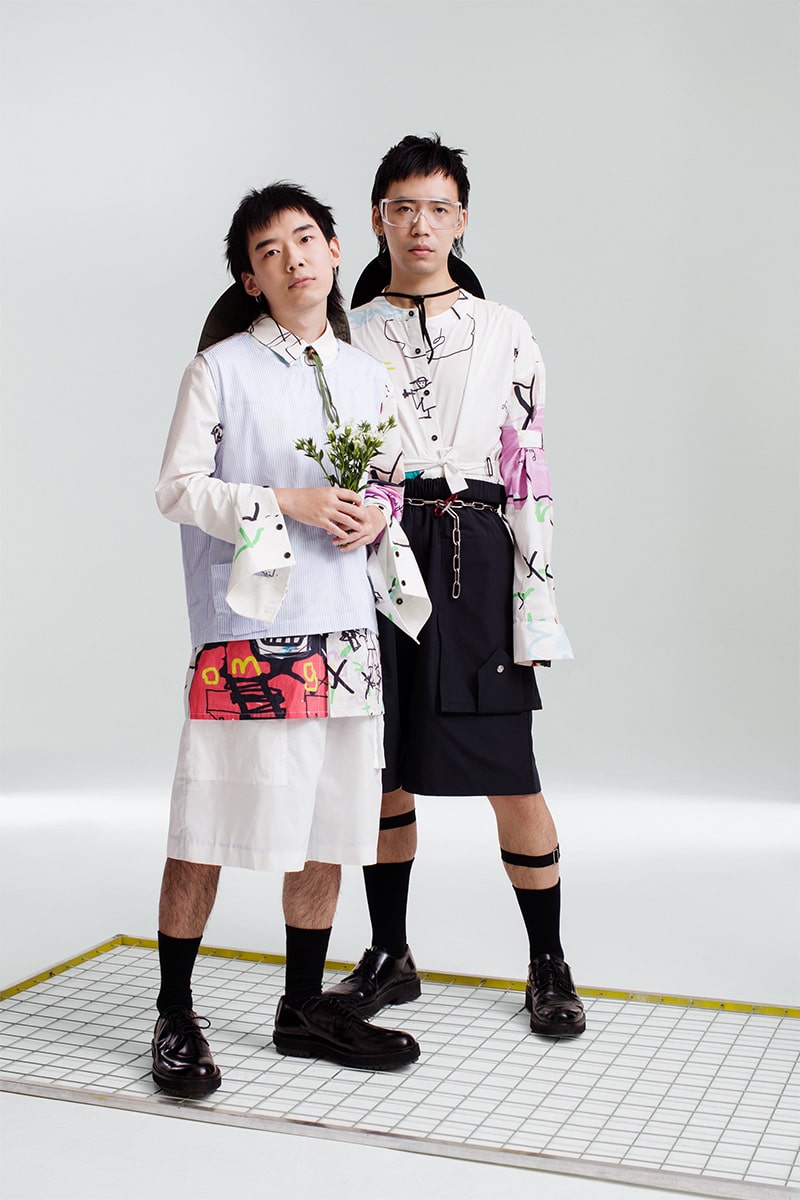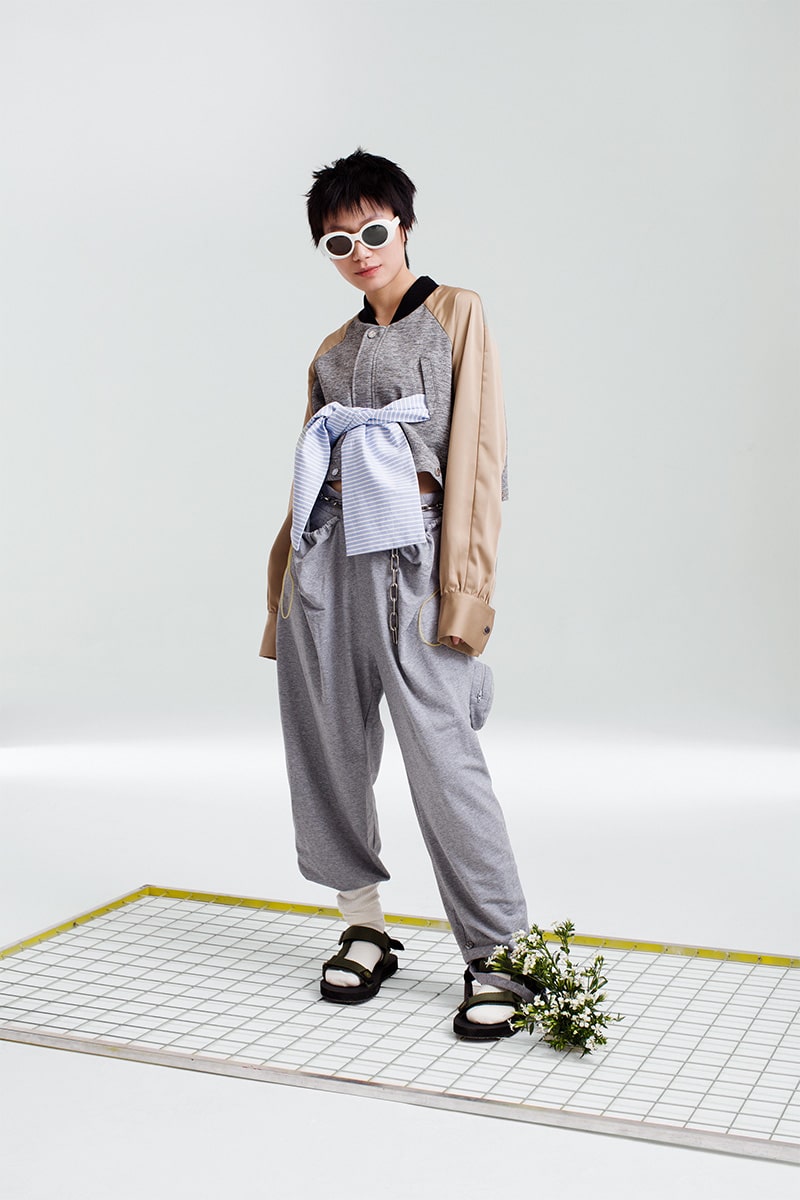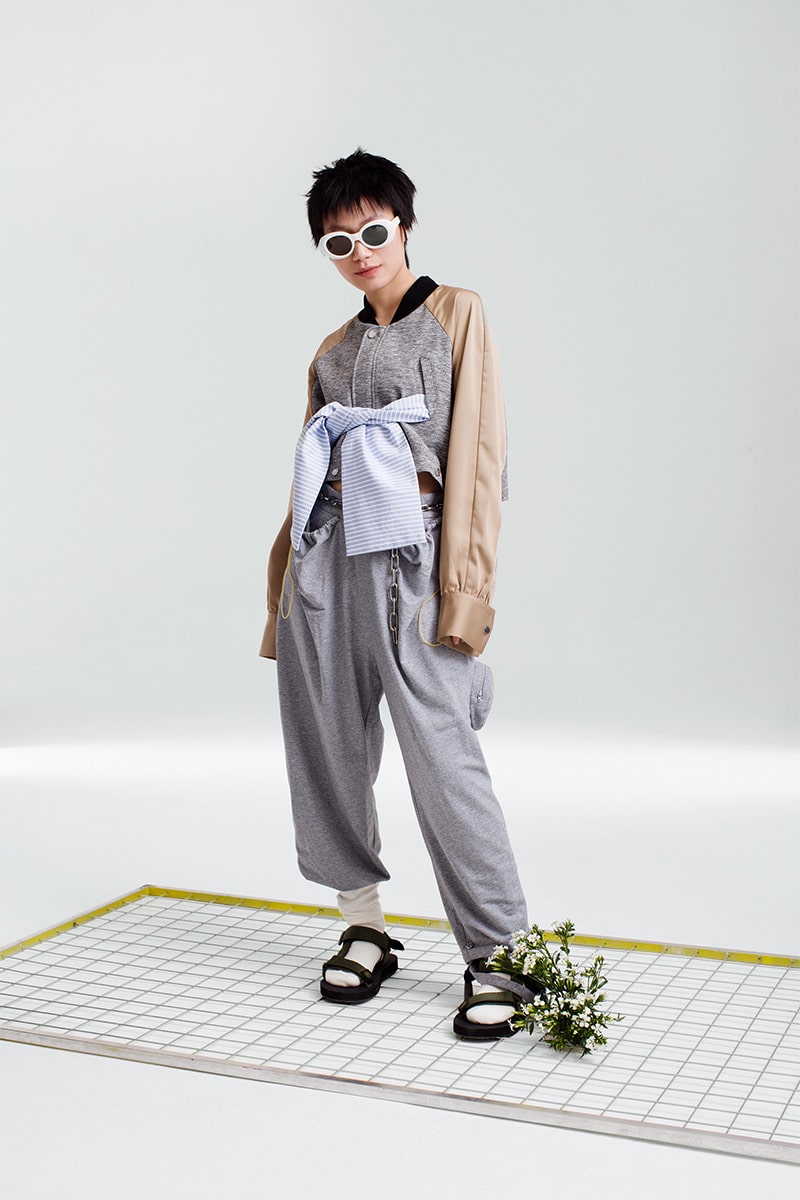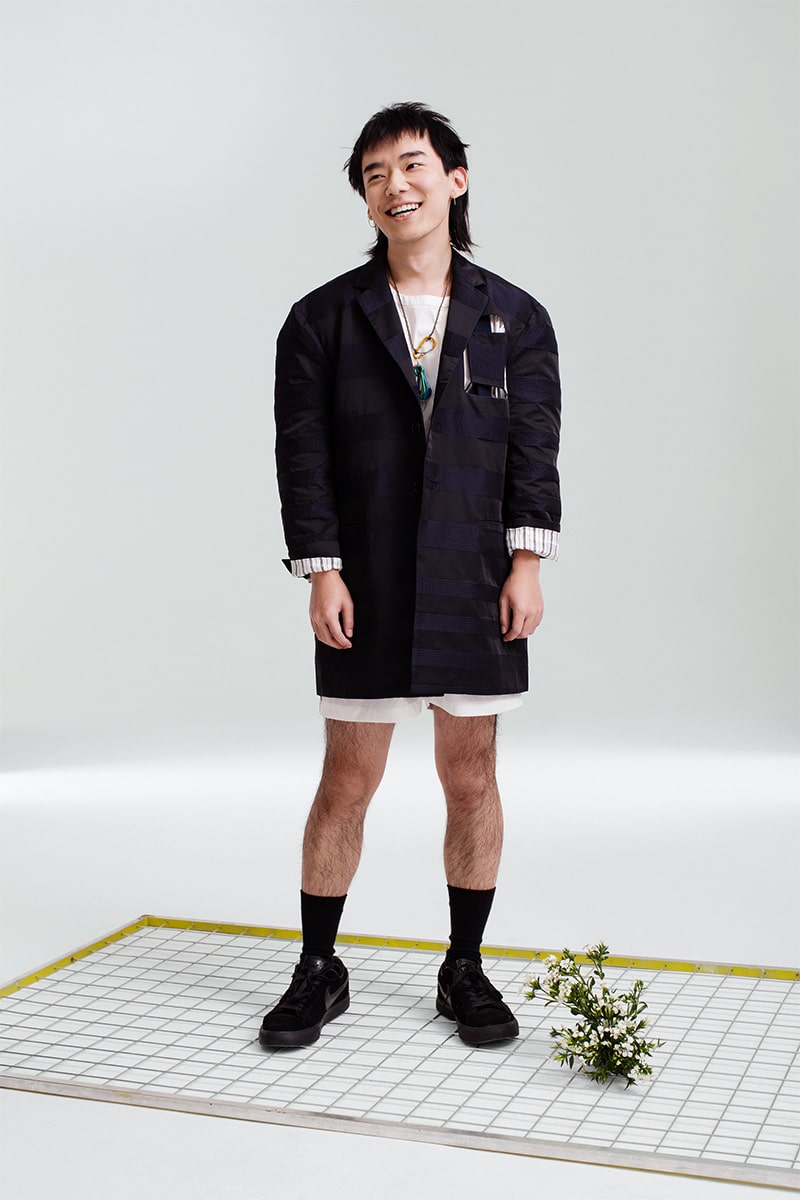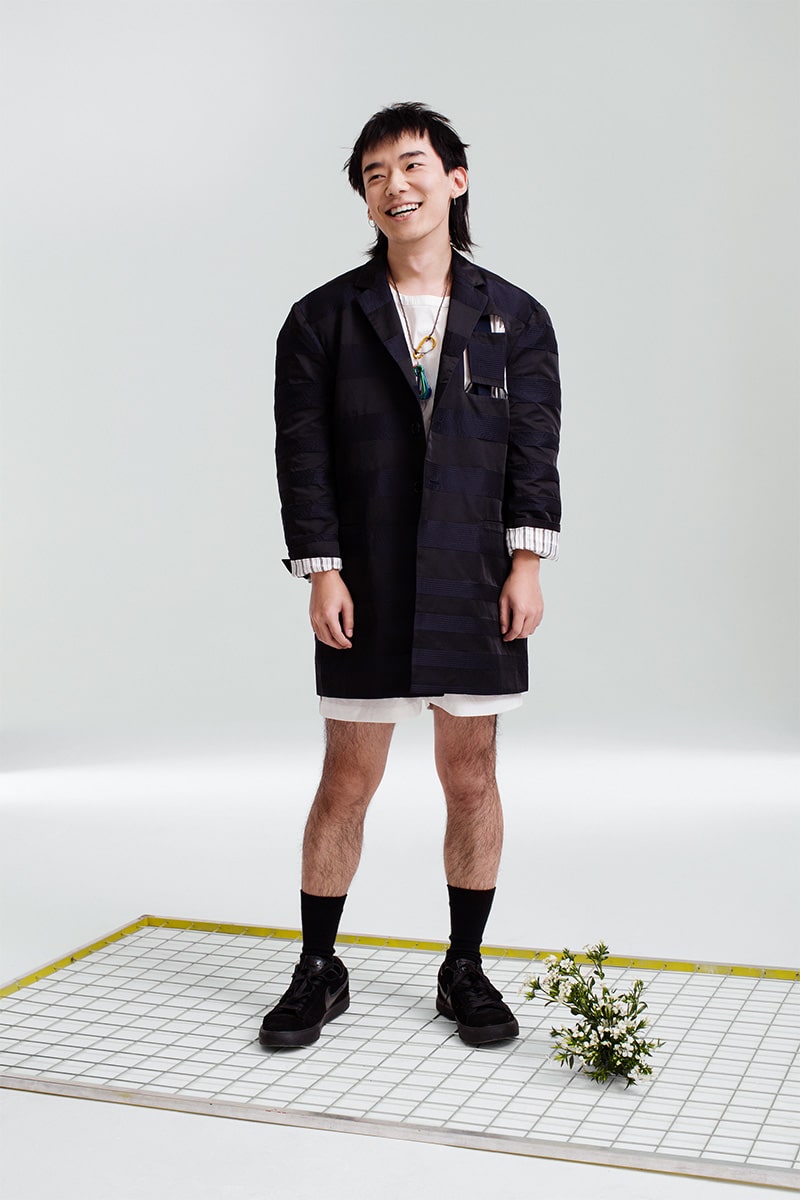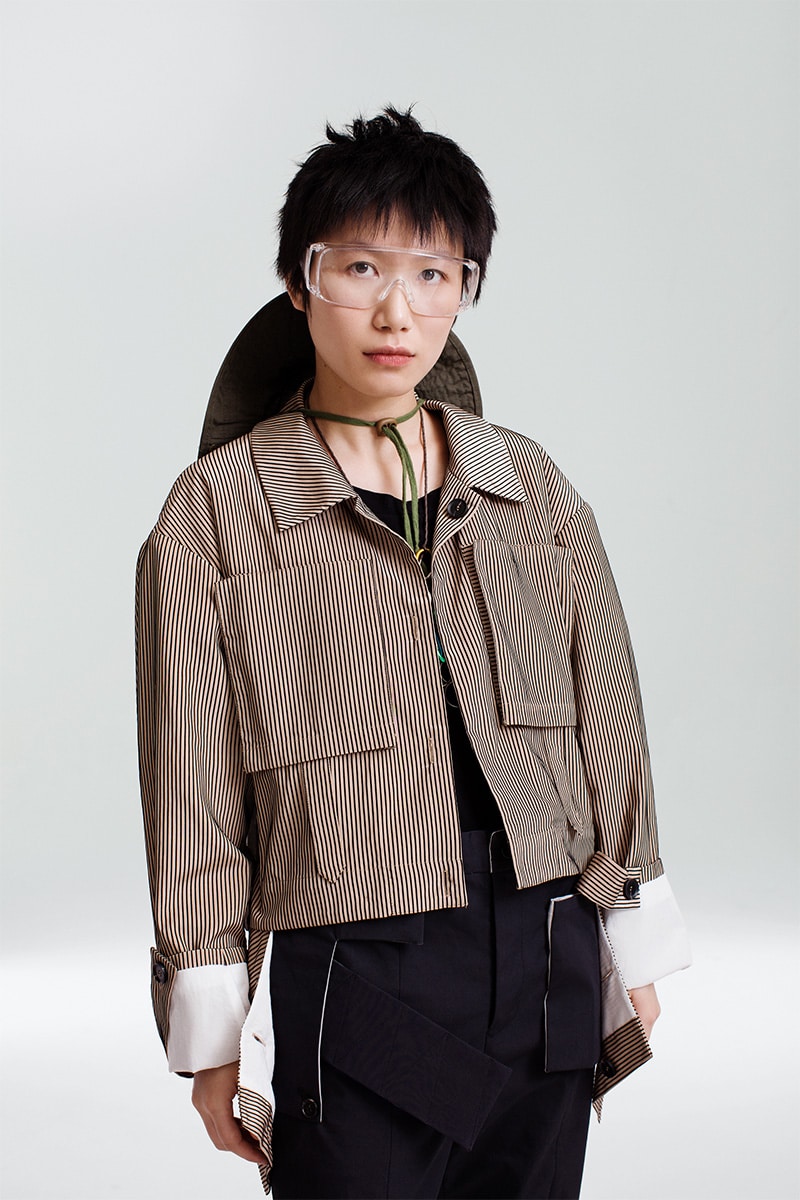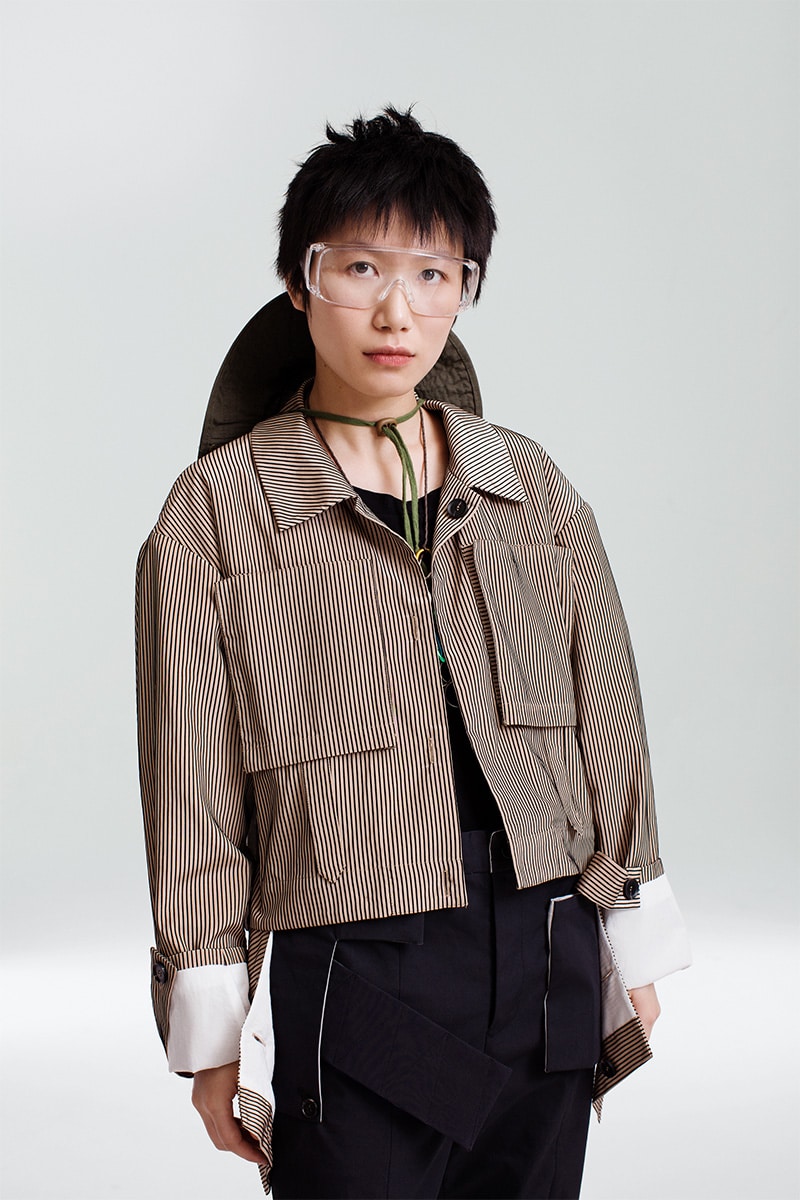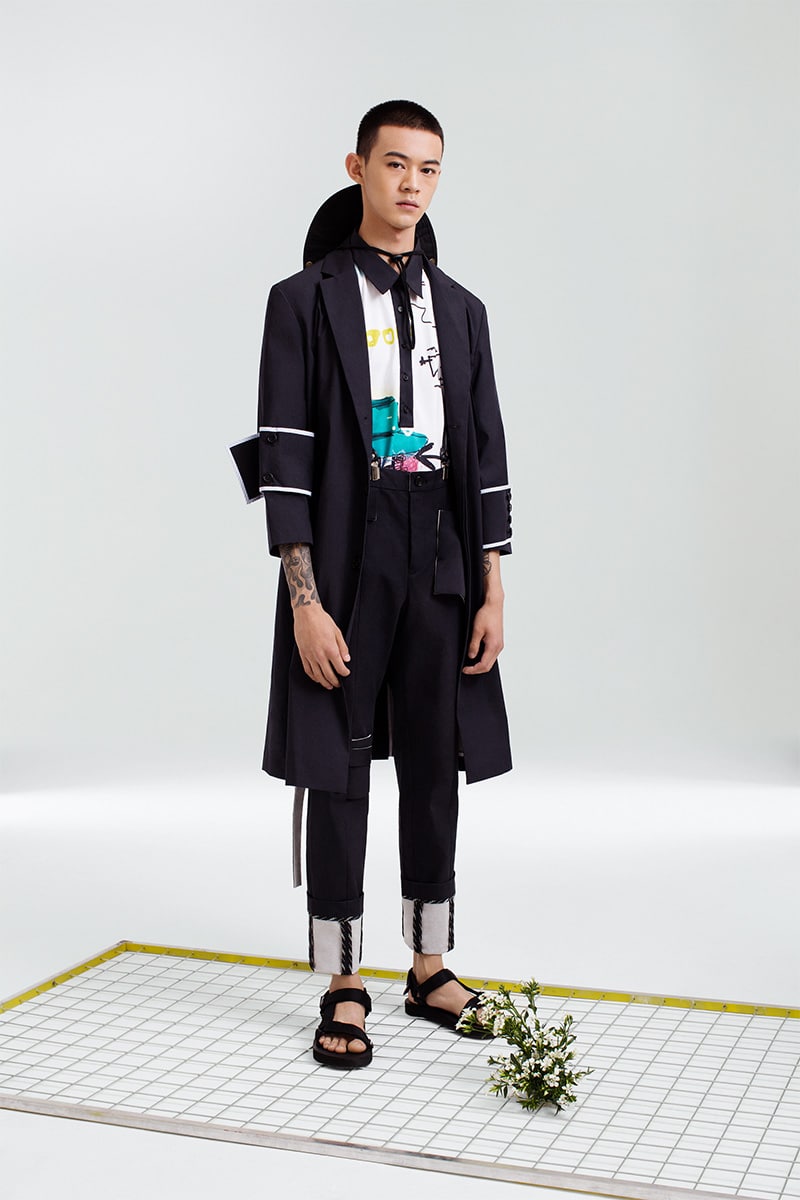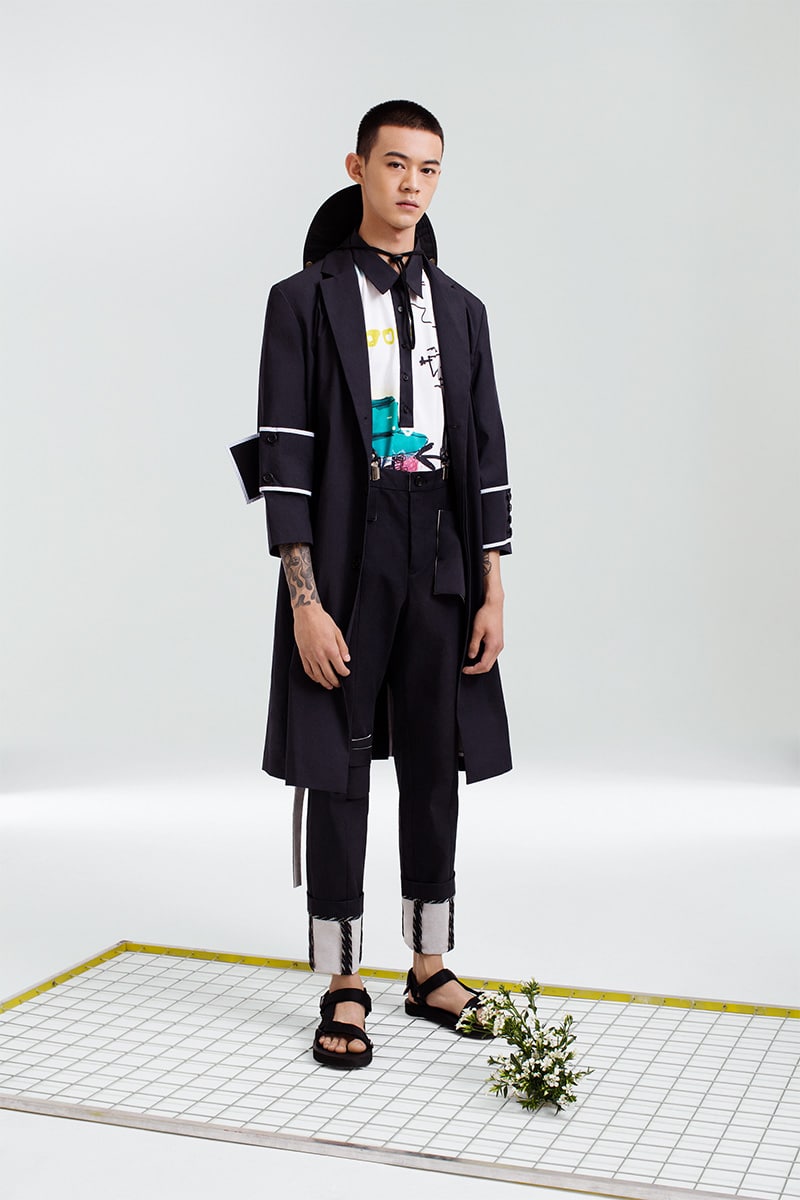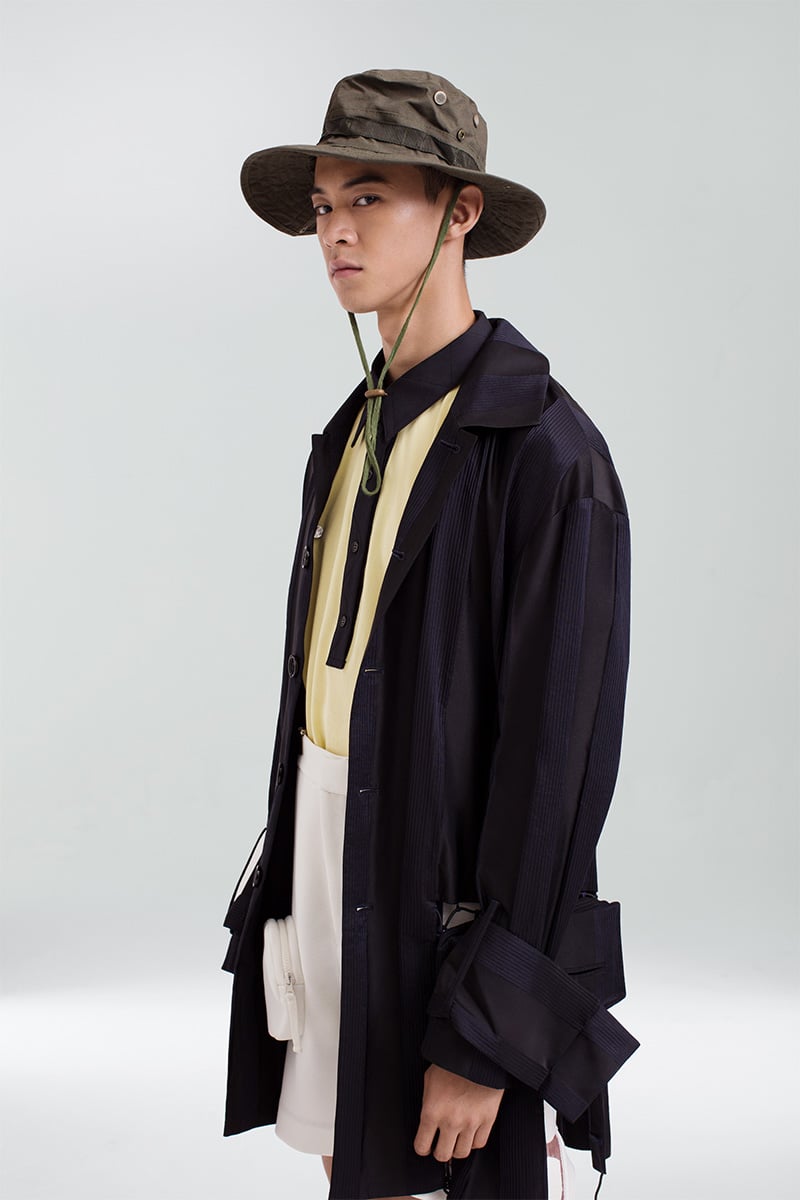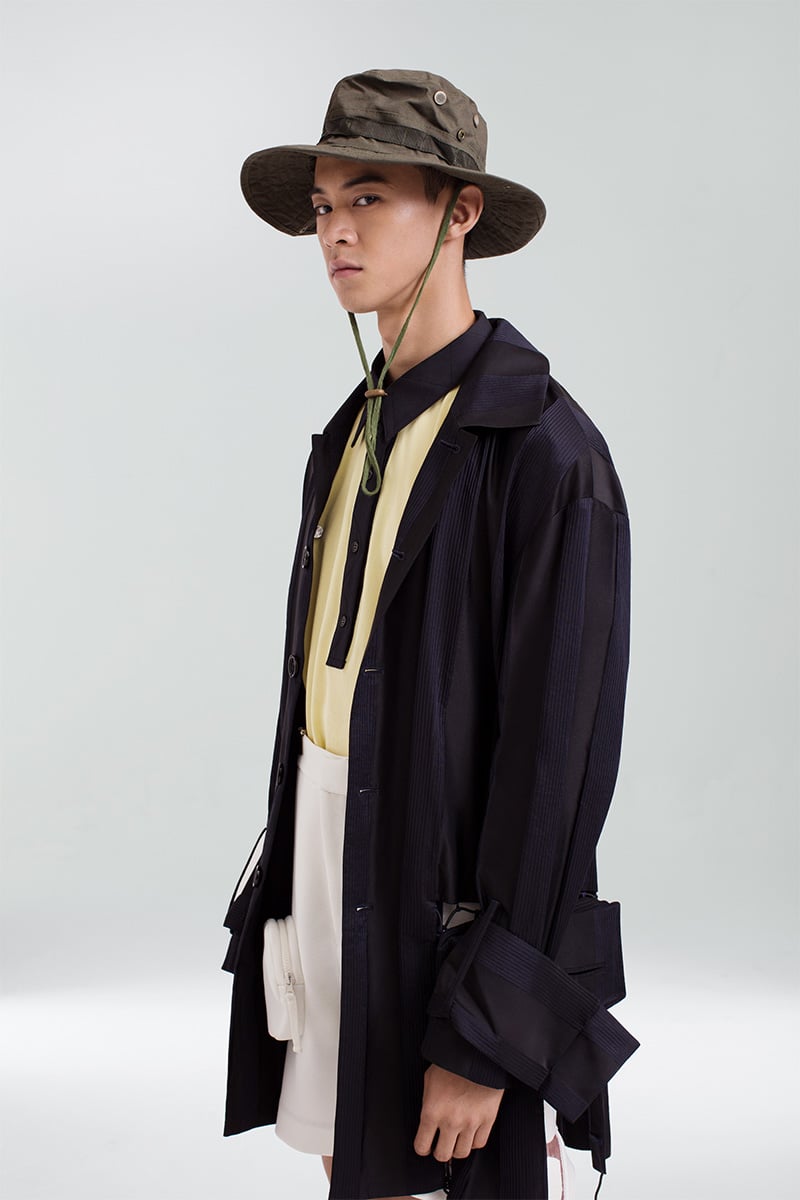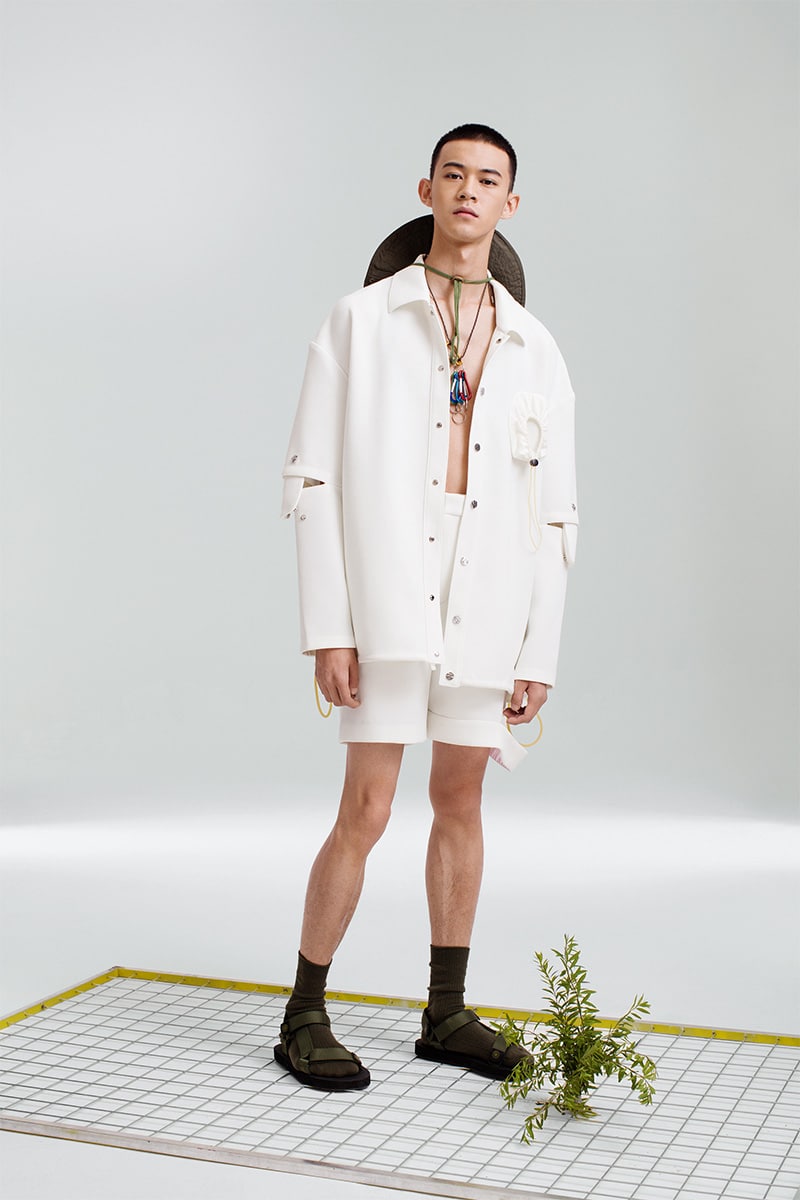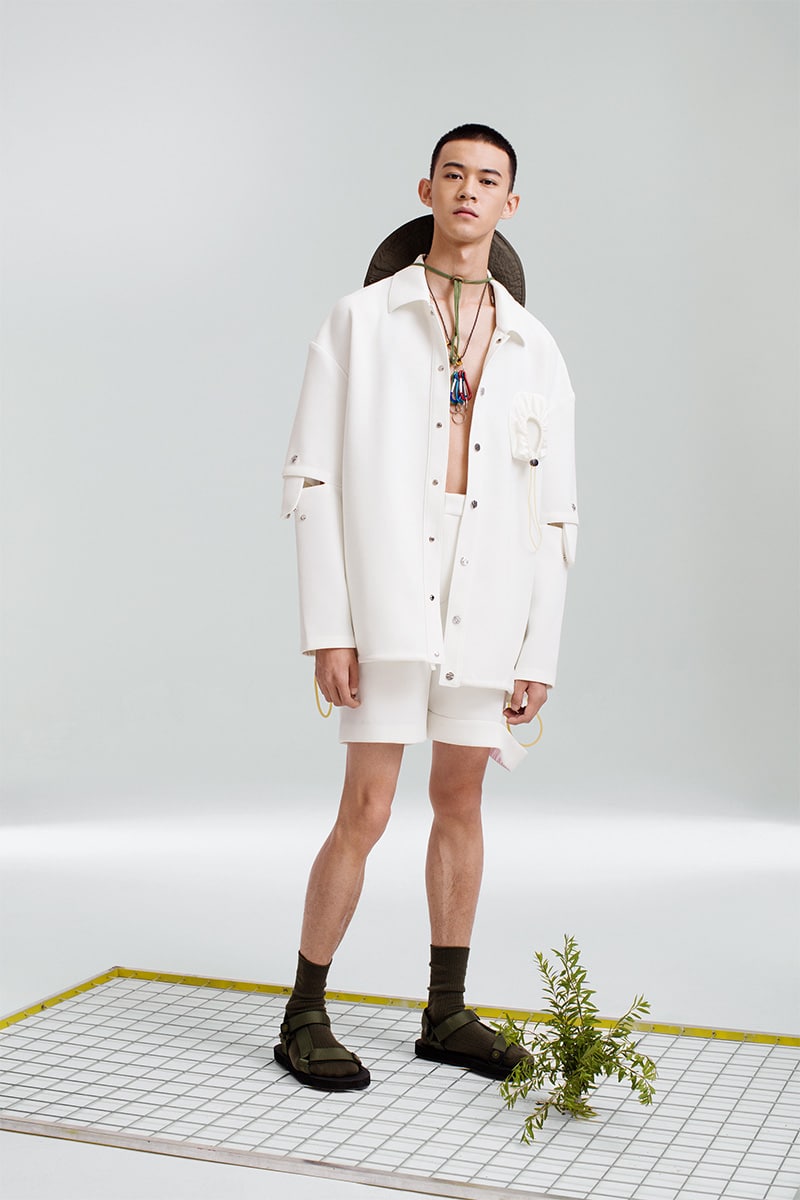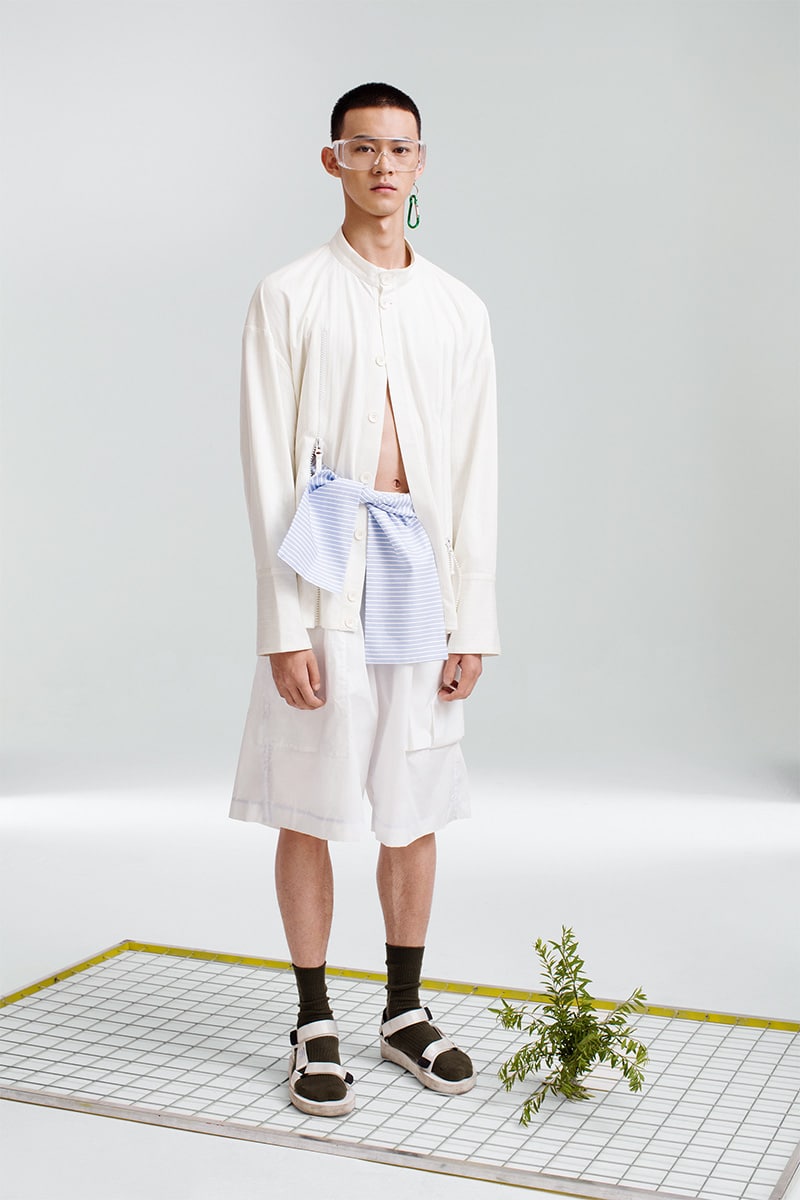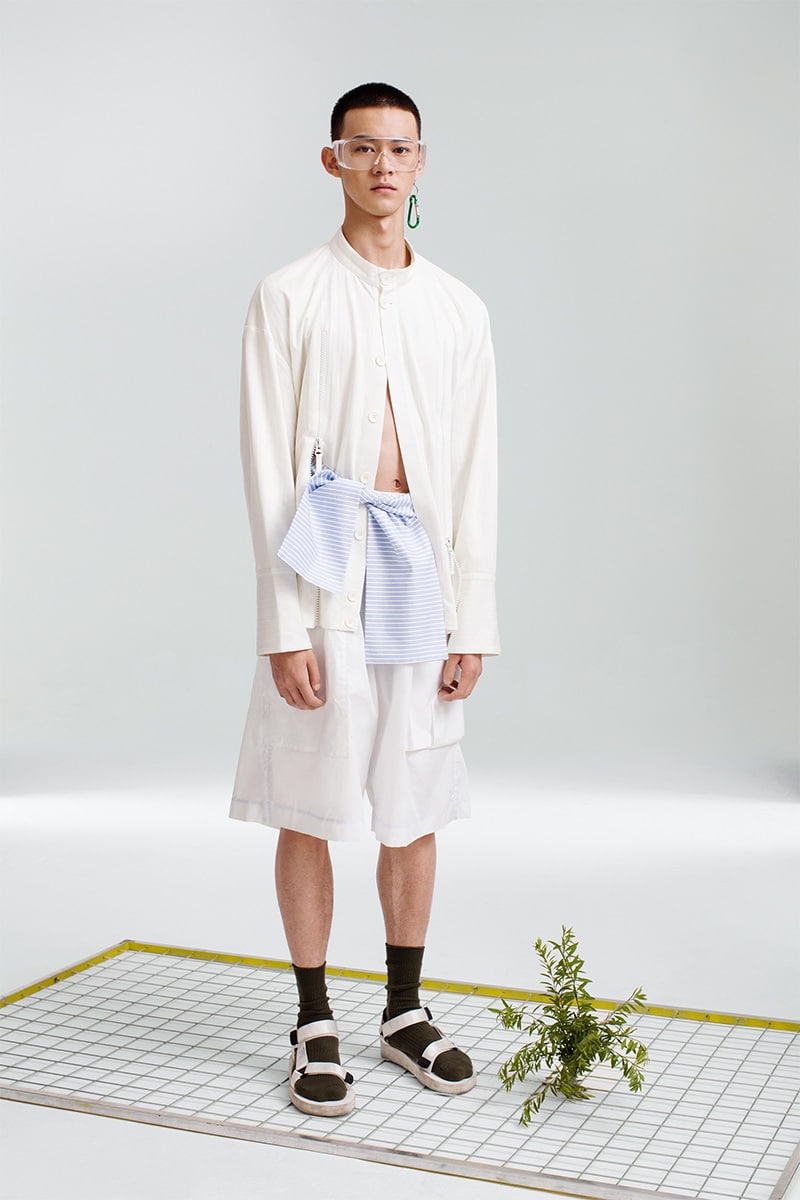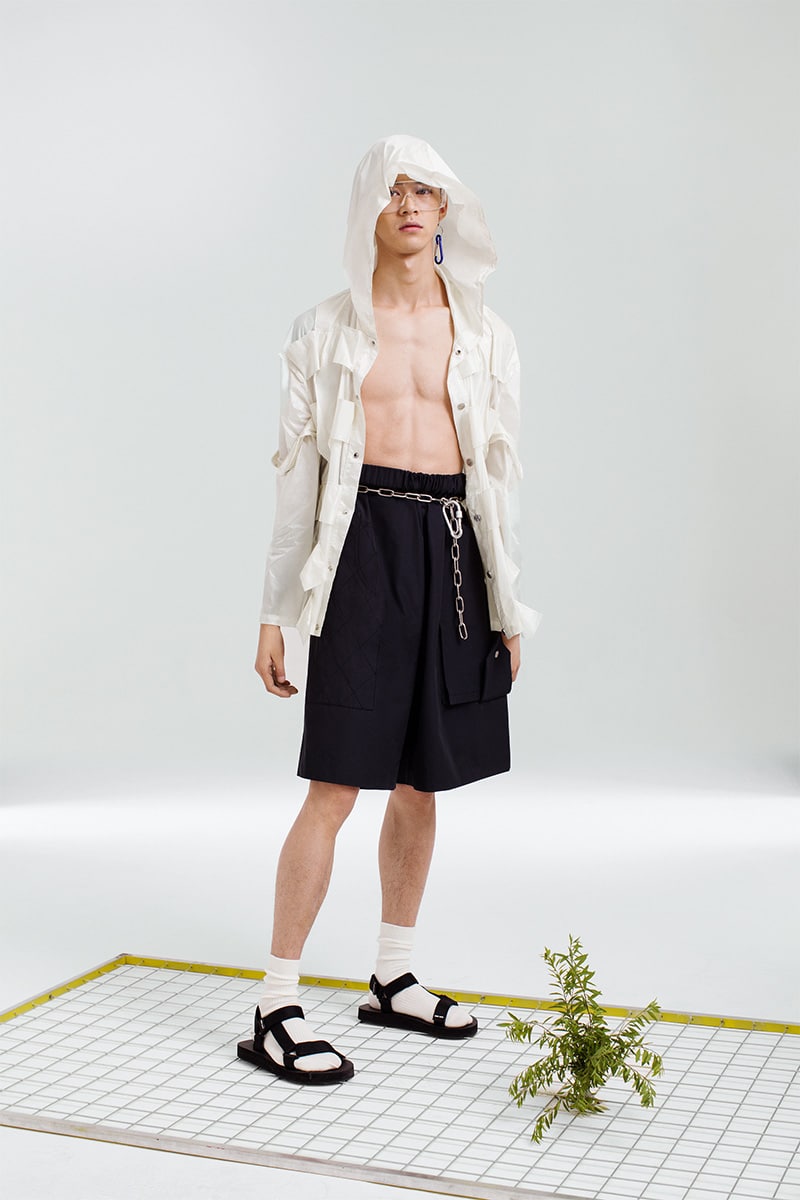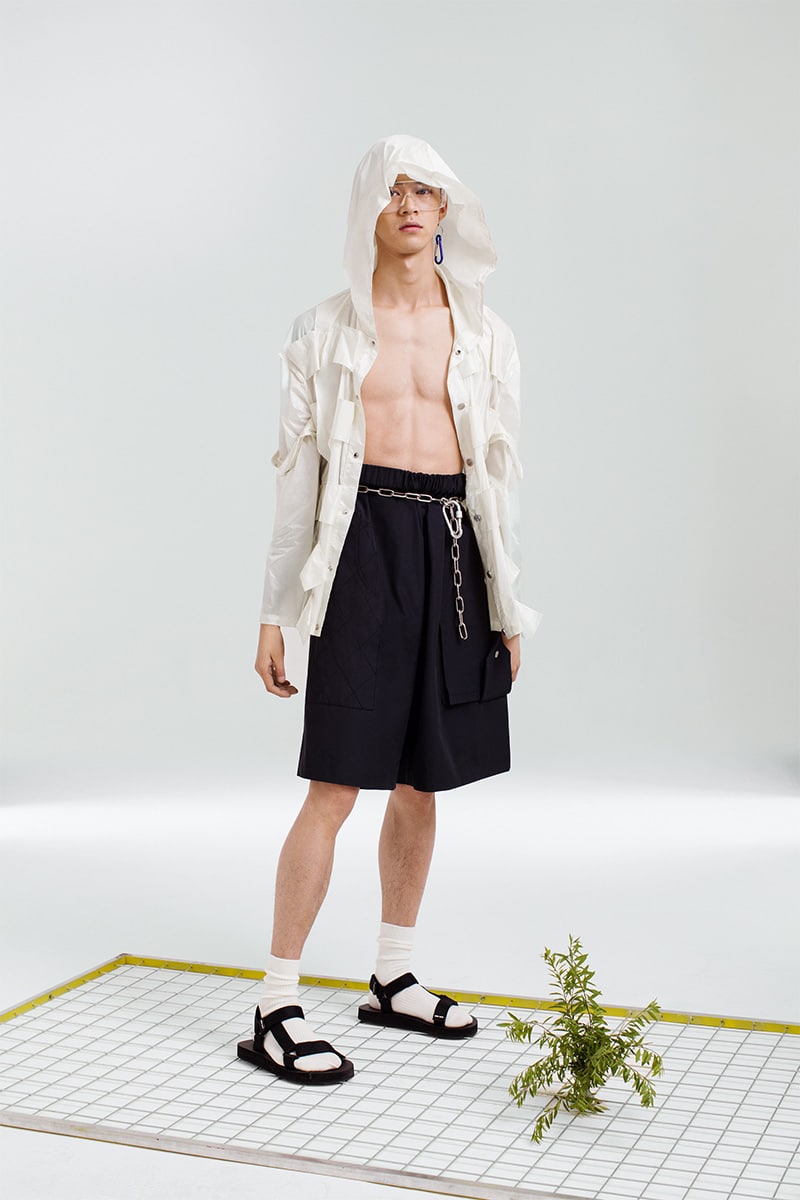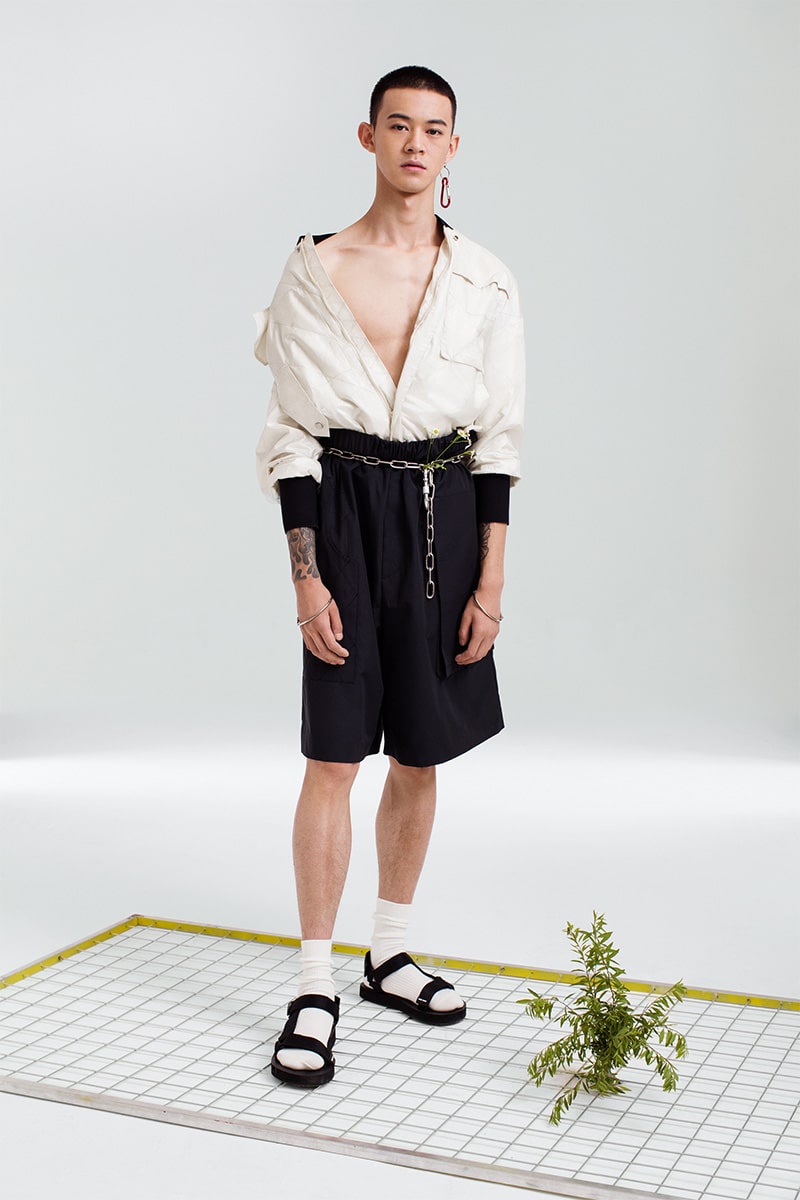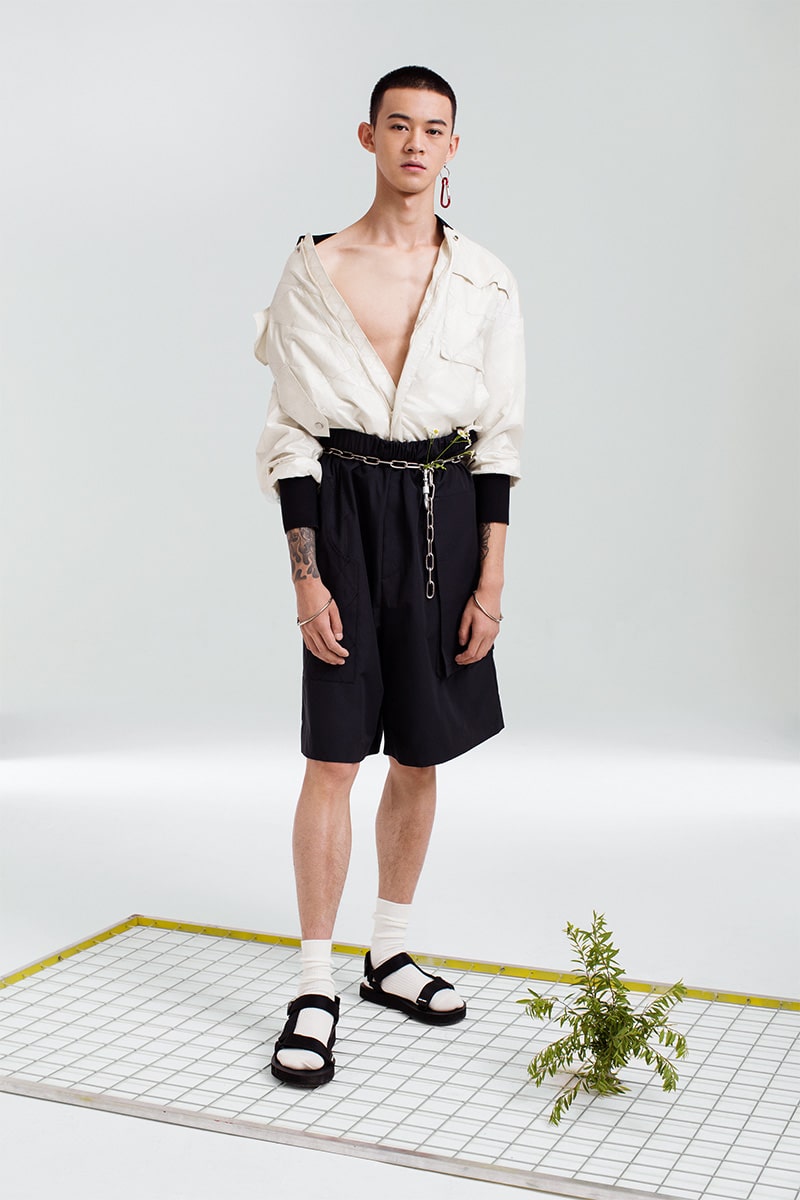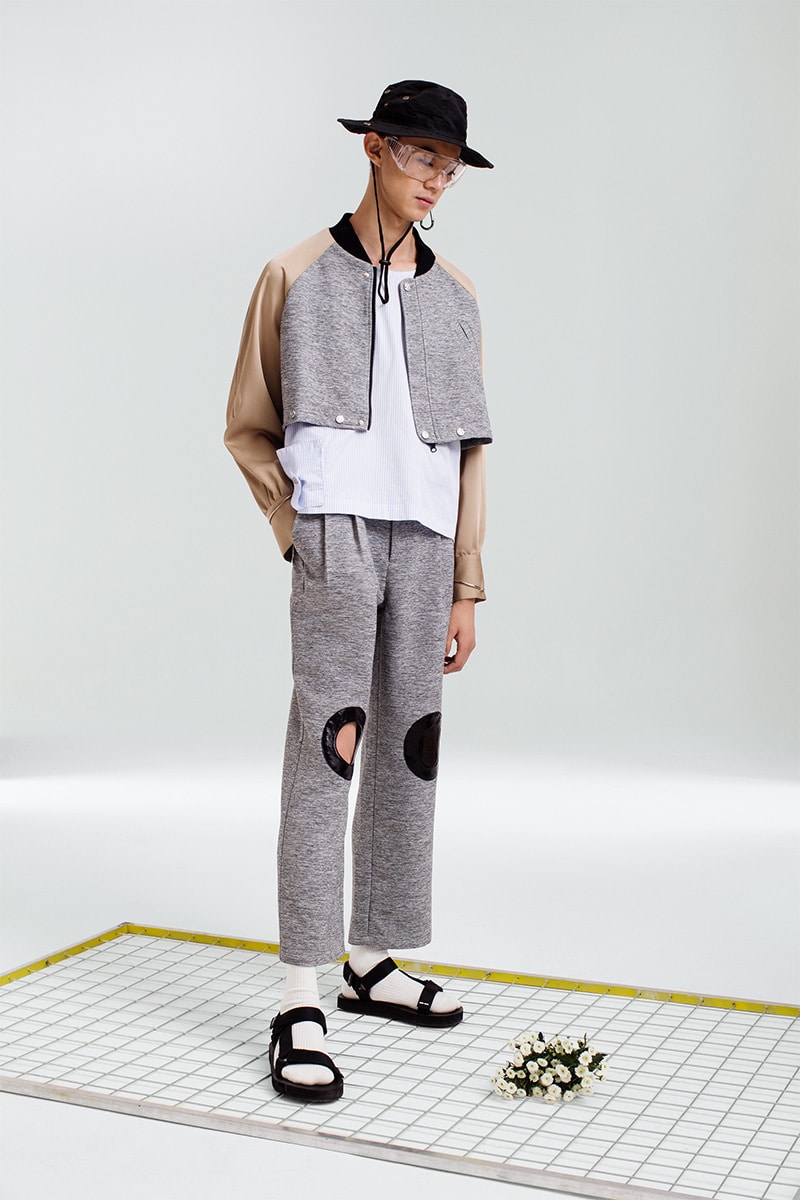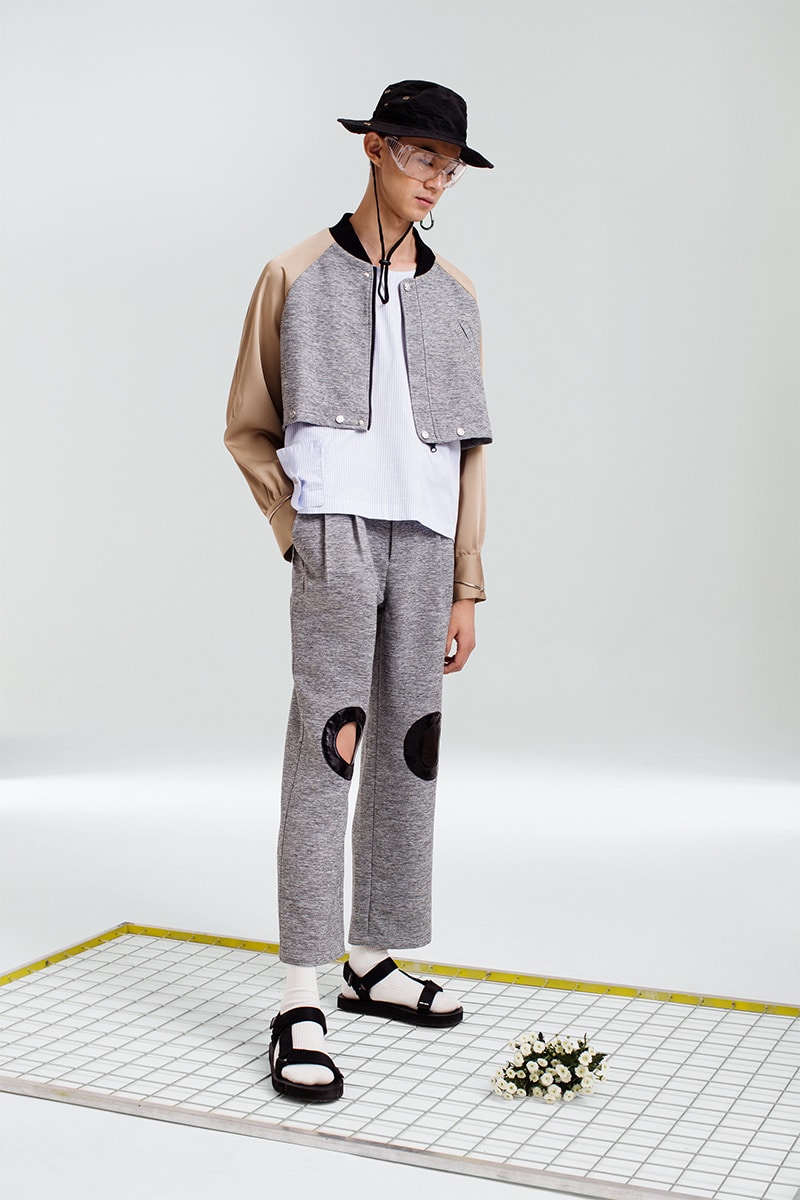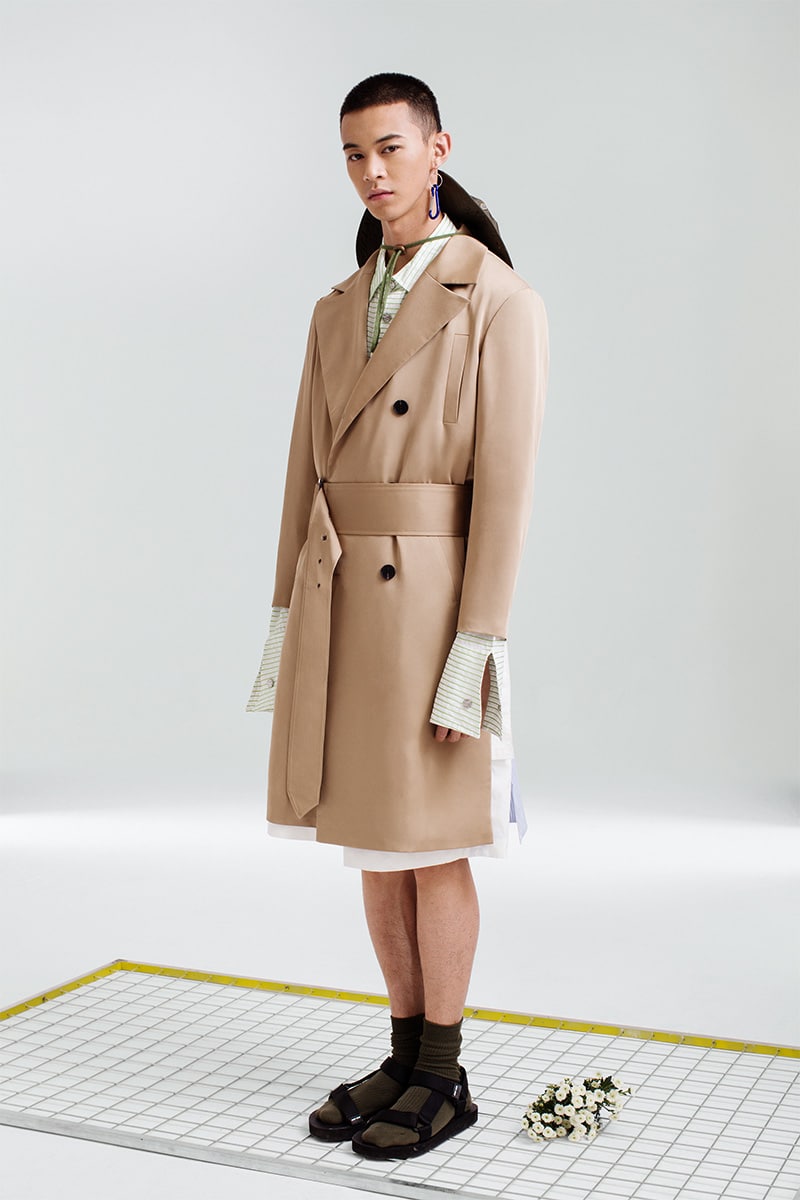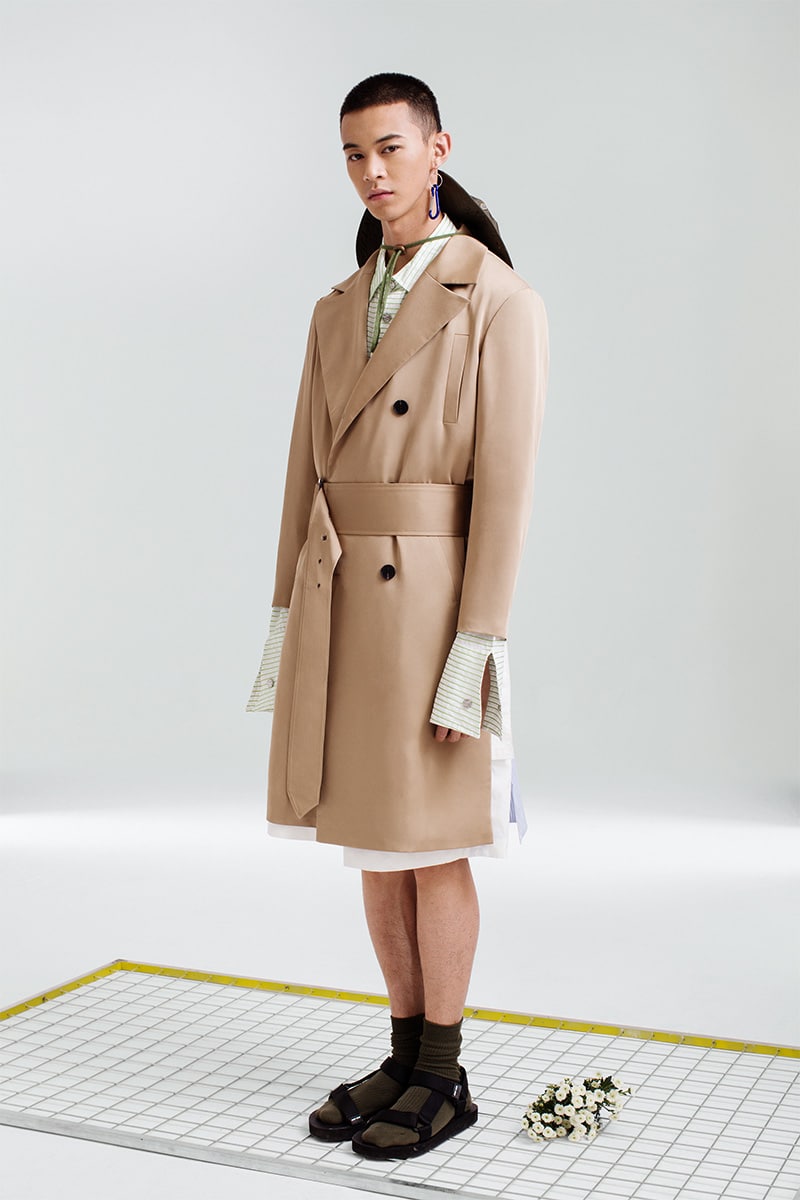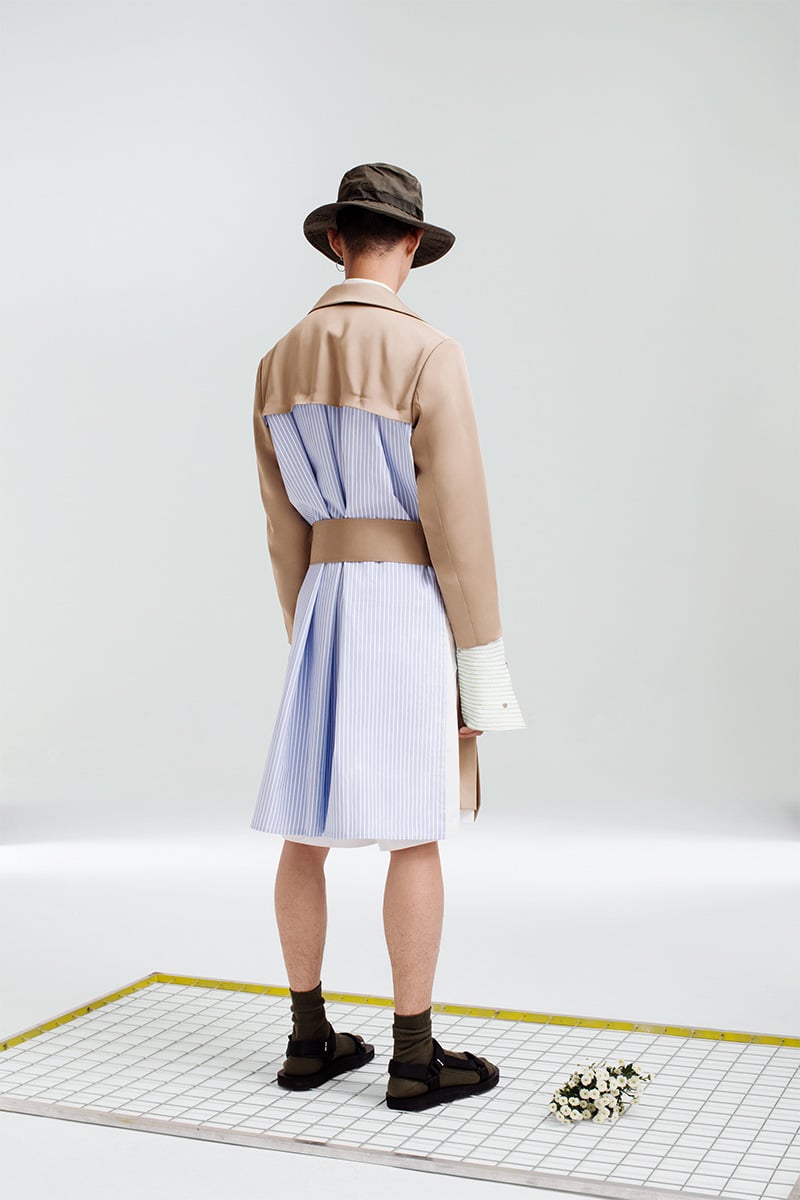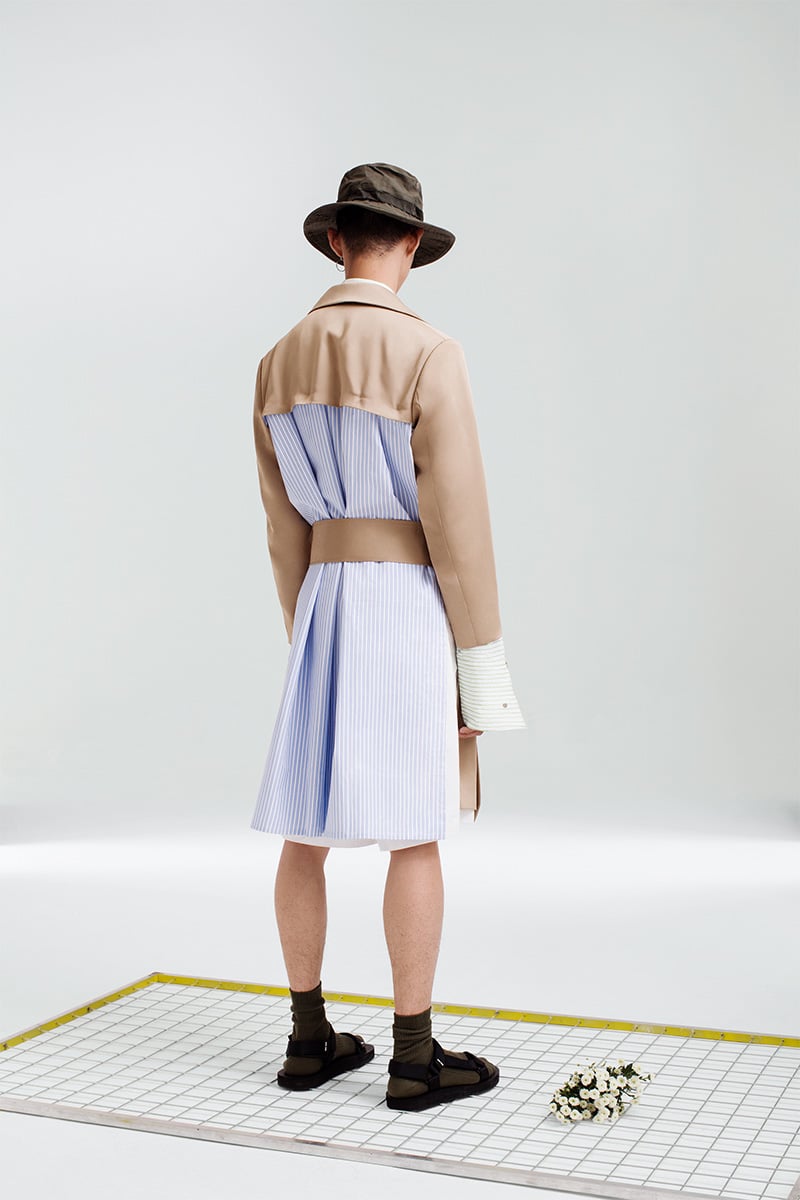 For FEIFEIYANG Spring/Summer 2017 collection, the designer draws inspiration from child soldiers in the Middle East, who are "forced into the cruel world created by adults where they must obey the law of the jungle. Their twisted souls are living in and eroding their still-growing bodies". This collection has been created to open up a discussion on the conflict between children and the adult world.
The SS17 collection focuses on genderless and ageless fashion concepts. The designs are influenced by the changes in body shape from childhood to adulthood, and feature 'irregular sizes' and 'changeable silhouettes'. On the jackets, the cuffs, pockets and linings are exaggerated, while the overall lengths of the garments are shortened to redefine the relationship between the outers and the linings. The transformation from oversized to normal can also happen within one garment.
The collection boasts some unusual details and military elements, including upside-down pockets, drawstrings made from medical rubber tubing, bullet-hole-shaped decorations and displayed linings. All the designs express young people's sense of humour and rebellious spirit, presenting a poetic and fun aesthetic and a youthful and maverick style.
Photographer: Wang Lei & Jiang Kun
Stylist:Eric Zhe Guo
Make-up: Peter Qian
Models: Zhang MIngLei, FengZhangChong, Zhali, YangZheHan & RenU