"Raindrops on roses
And whiskers on kittens
Bright copper kettles and warm woolen mittens
Brown paper packages tied up with strings
These are a few of my favorite things." – My Favorite Things, The Sound of Music
The nursery rhyme sung by Julie Andrews in the timeless Disney movie awakens sweet childhood memories: unique, genuine, unforgettable emotions. Well, Altaroma has the same reassuring effect on me.
Even more this year, thanks to the cinematic atmosphere of the Cinecittà Studios where the summer edition took place. Certainly, the scenography was not the intimate one of the dearest Maria's bedroom but rather the majestic set of the HBO TV series ROME.
Launching platform for emerging designers and engine room of the Italian haute couture, Altaroma is synonymous with tradition and experimentation. From promoting Made-in-Italy to protecting the artisanal values that have made Rome famous throughout the world, Altaroma's mission is targeted at maximizing all kinds of excellence and experimentation. It is an international meeting point for sartorial tradition, research and cutting-edge techniques where art, fashion and culture merge.
It is the ideal place where art, fashion, and culture come together, allowing the meeting of sartorial tradition with research and avant-garde, all in an international scenario.
I have chosen five events that you shouldn't ever have missed. These are a few of my favorite things…
The Exhibition: A.I. Re-action – A.I. Artisanal Intelligence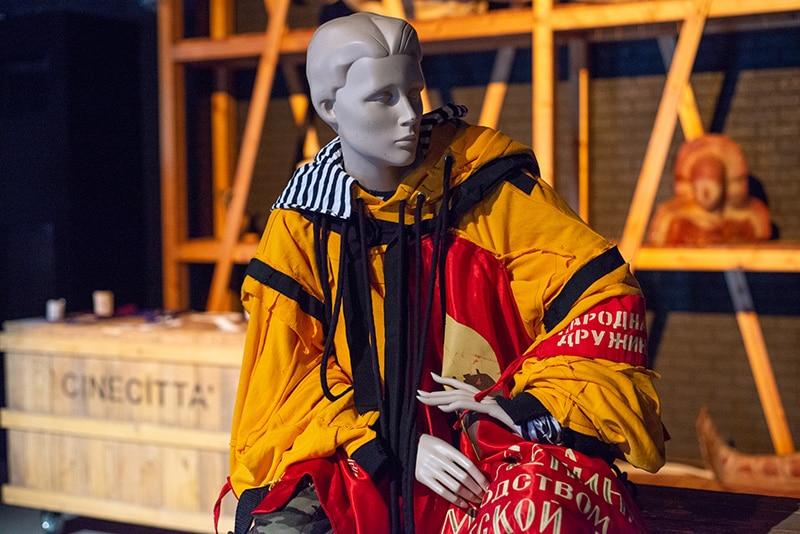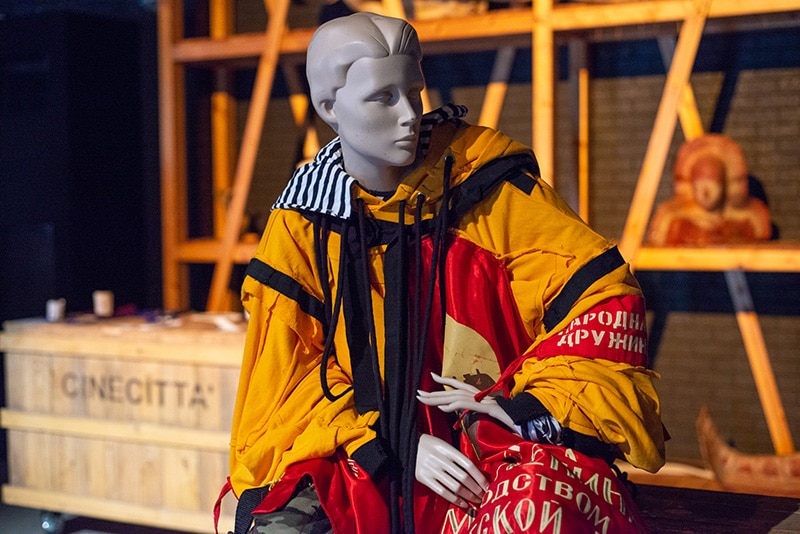 A.I. Artisanal Intelligence becomes a sort of base camp within the Cinecittà Studios: an operational area in a cinematographic, invented space.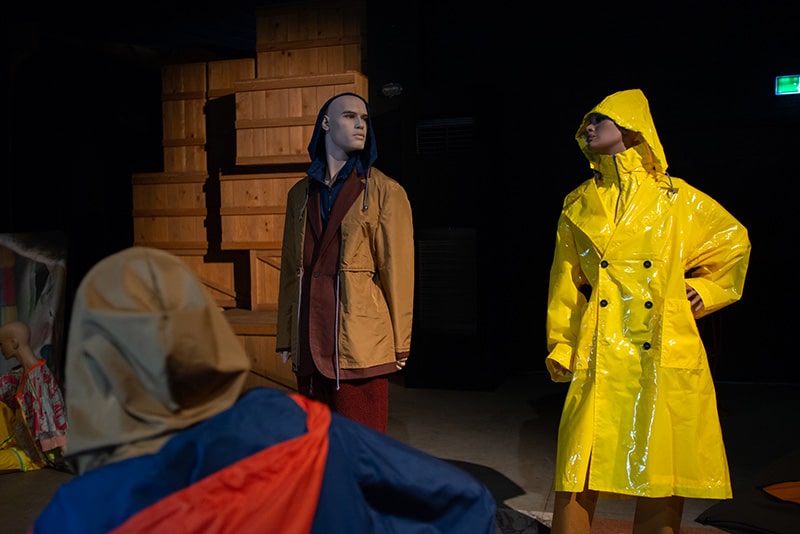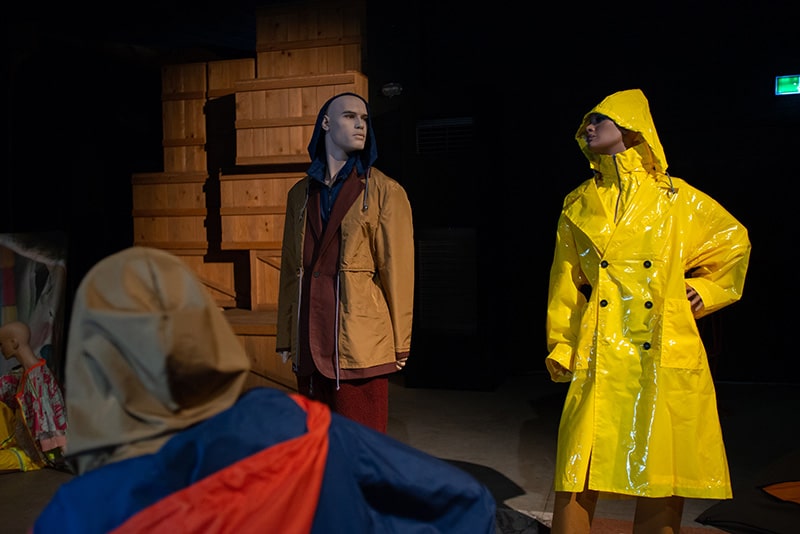 The idea is to express the willingness to solve an issue caused by the excesses of invention and of certain creativity. In this base camp, young designers experiment a contemporary style that combines artisanal research with the image of sportswear, uniforms and outdoor apparel. These creatives have overcome the aesthetic idea of useless beauty. They feel the urgency of creating a kind of fashion that fills the gap between those who are worried about their future and those who live in a virtual dimension, made of alienation and online shopping. Around tables and inside tents designed as workshops, they look for solutions, knowing that today it is not enough to reach the education level of those who buy and produce. They want a healthy future, so they know they cannot simply opt for romantic craftsmanship. Their vision goes hand in hand with adequate technological know-how and research. They work like hackers, researchers, anthropologists and tailors. The selected designers are able to understand and adapt to new technologies in order to solve problems and to define a new economy.
The Homage: ICONOCLASTS – Raffaella Carrà's Style in the Work of Costumes and Fashion Designers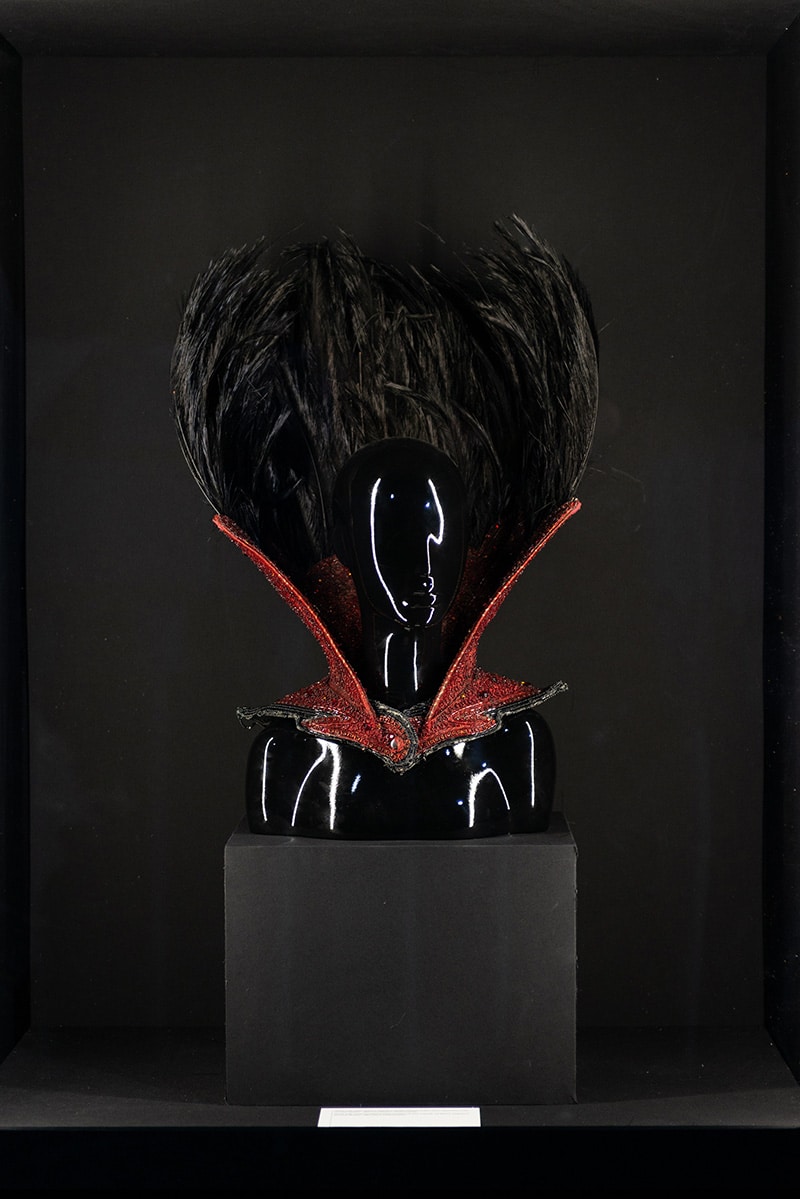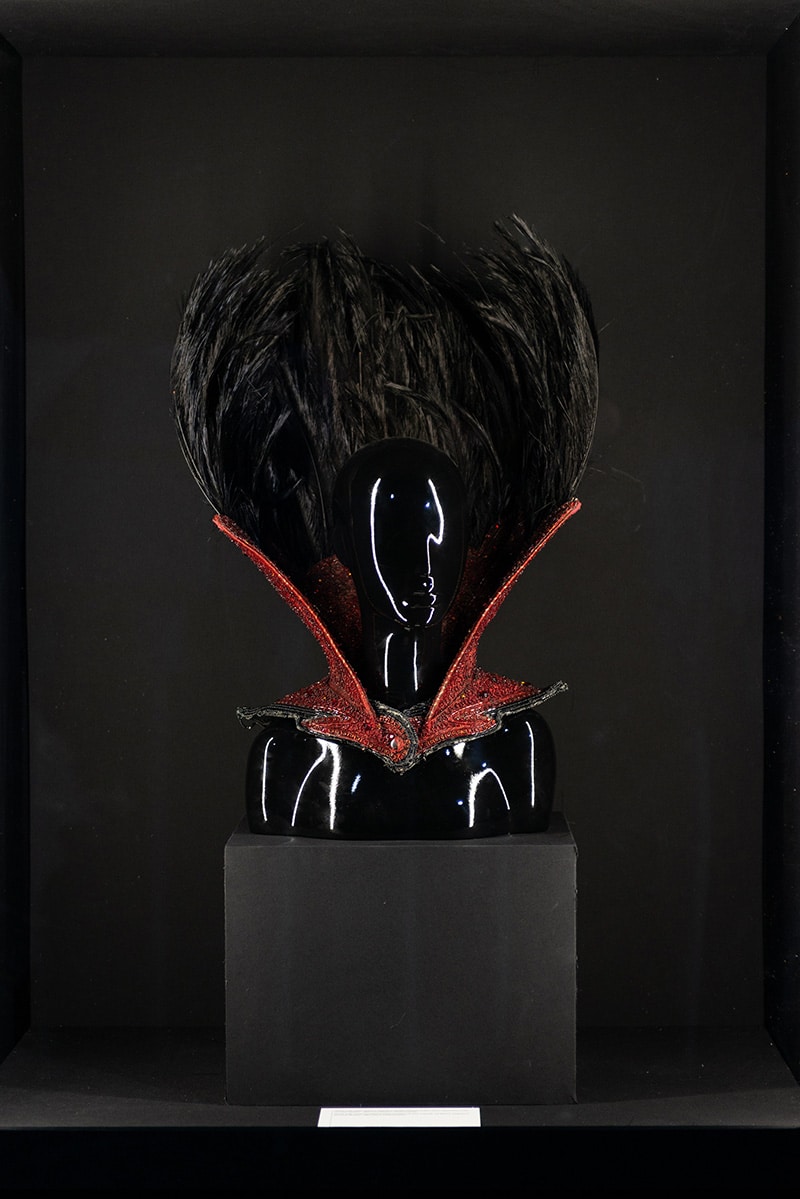 The impeccable blonde pageboy cut she chose in the early Seventies has almost always remained the same. Her navel exposed at a time of TV censorship. She has worn intriguingly elegant or flashy dresses with irony. White, black, red and gold have been her target colors. The Cascades of crystals have made her innocent smile unforgettable. A special crêpe has wrapped her body in her sexy movements. A global star and a symbol of female assertiveness loved and celebrated for many reasons by different worlds such as television, fashion, gay organizations, housewives, and intellectuals, she's Raffaella Maria Roberta Pelloni, better known as Raffaella Carrà. 75 years old on 18th June 2018. 66 years spent in front of the cameras of film-makers and TV channels from all over the world, she has demonstrated how you can achieve and maintain your success by staying true to yourself. All this is explained in the first exhibition that the fashion world dedicates to her. The exhibition analyzes the work of the great creators of the worlds of cinema and television, who have dressed her since the dawn of her career, and of the historical and new fashion designers who have been inspired by her.
The Space: SHOWCASE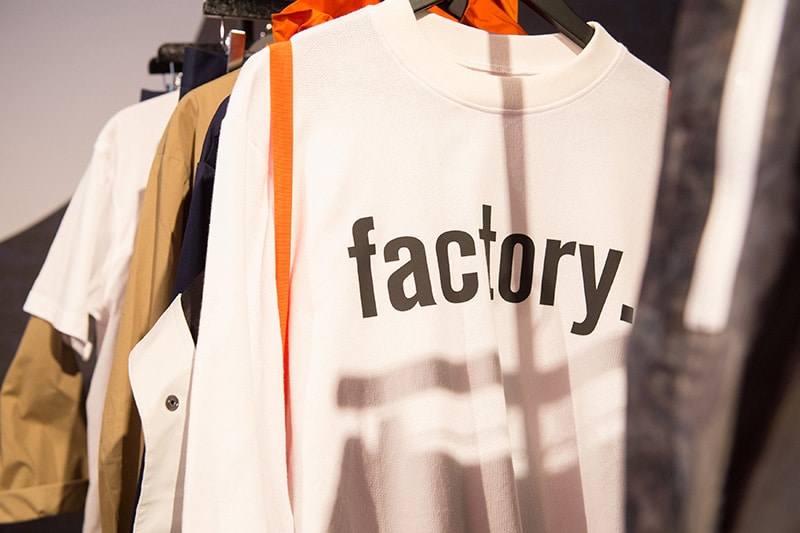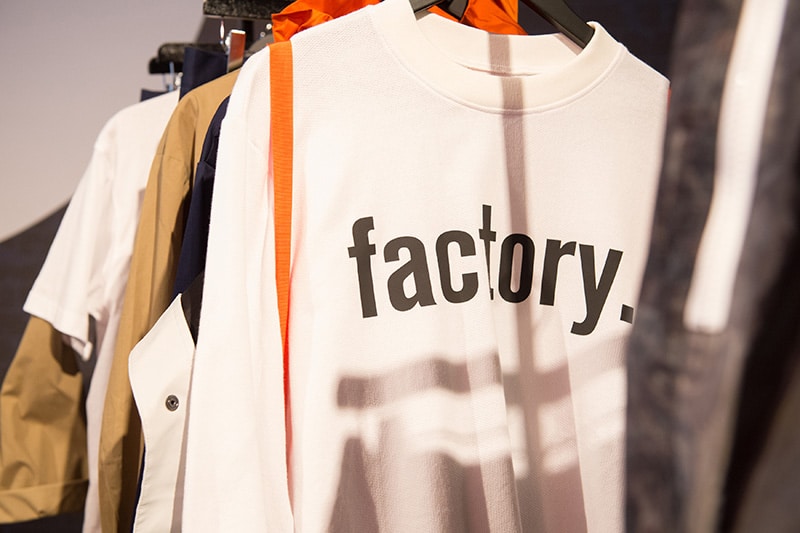 Second season for Showcase, the project successfully promoted by Altaroma and ICE – the Agency for the internationalization and promotion of the Italian businesses abroad – to present established companies and emerging brands of the contemporary Italian fashion on the occasion of the Roman fashion week. From 28th to 30th June, sixty designers alternated each other in the Cinecittà Studios to show their latest creations. The participants have been scouted and accurately selected by Altaroma, together with ICE, through a public call which gives them the opportunity to participate for free in the project and to benefit from all the services needed to promote and develop their businesses. Showcase is indeed an artistic platform designed to give visibility to the Italian brands and to put them in touch with the press and the national and international traders and buyers coming from the most strategic markets.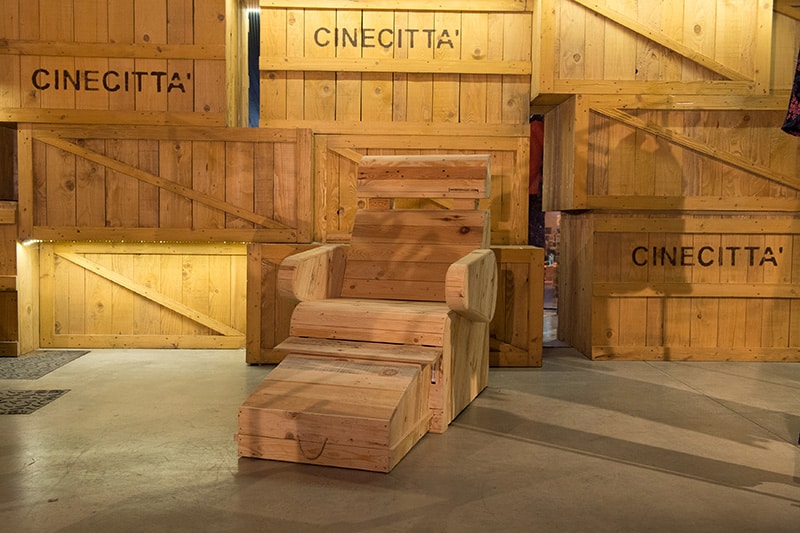 Among others, undoubtedly FASE FACTORY is the brand that has caught my attention.
The visit: Imperial fora & Colosseum
More than a guided tour of the wonders of an authentic open-air museum, it was an unusual trekking section. Unforgettable, even for those like me who have lived in Rome for more than two years. Just two words on both poles.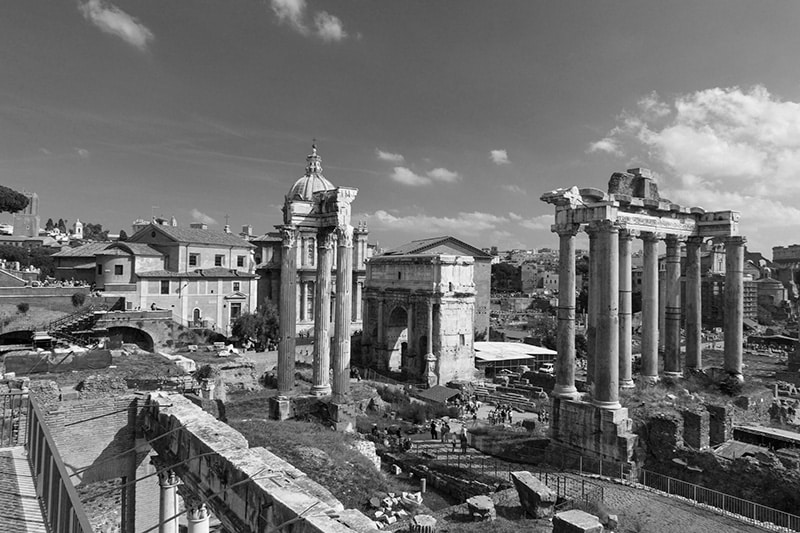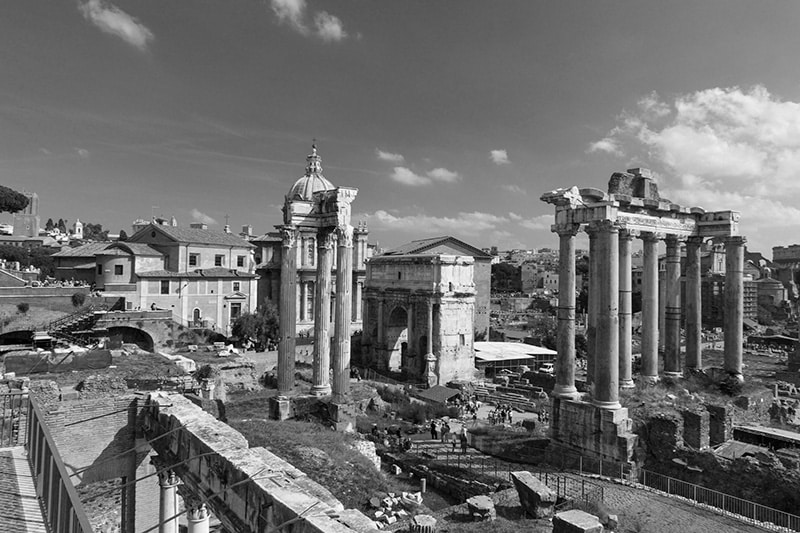 The Imperial Fora are a series of monumental fora (public squares), built in Rome over a period of one century and a half, between 46 BC and 113 AD. The forums were the center of the Roman Republic and the Roman Empire.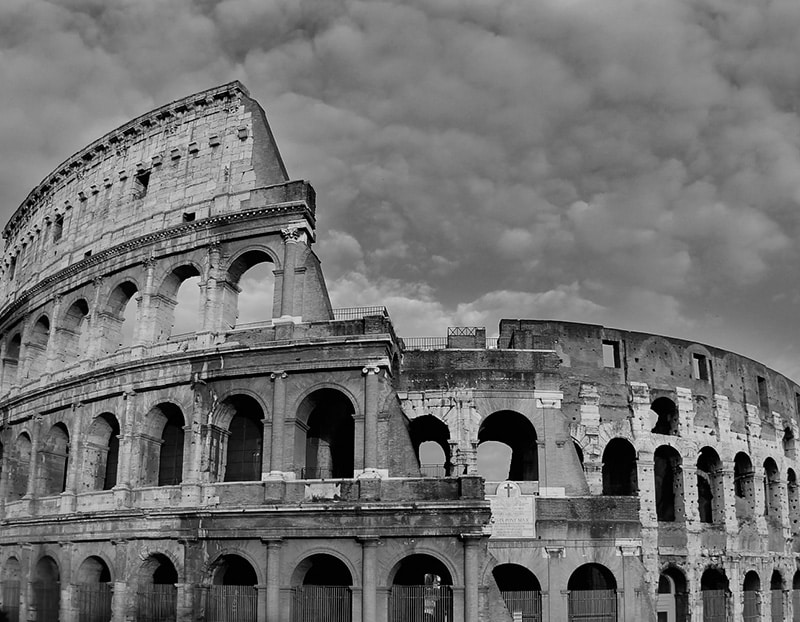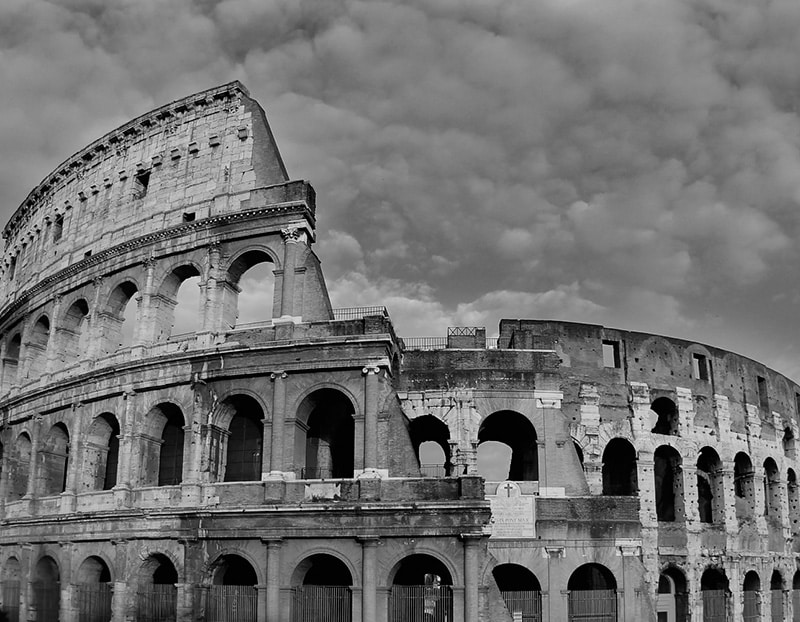 The Colosseum, also known as the Flavian Amphitheatre (Latin: Amphitheatrum Flavium), is an oval amphitheater in the center of the city of Rome. The Colosseum could hold, it is estimated, between 50,000 and 80,000 spectators, having an average audience of some 65,000; it was used for gladiatorial contests and public spectacles such as mock sea battles.
Built of travertine, tuff, and brick-faced concrete, it is the largest amphitheater ever built. Construction began under the emperor Vespasian in AD 72, and was completed in AD 80 under his successor and heir Titus.
The shows: AU197SM & EDITHMARCEL
These are the two collections I have selected and in which there is a substantial part dedicated to menswear.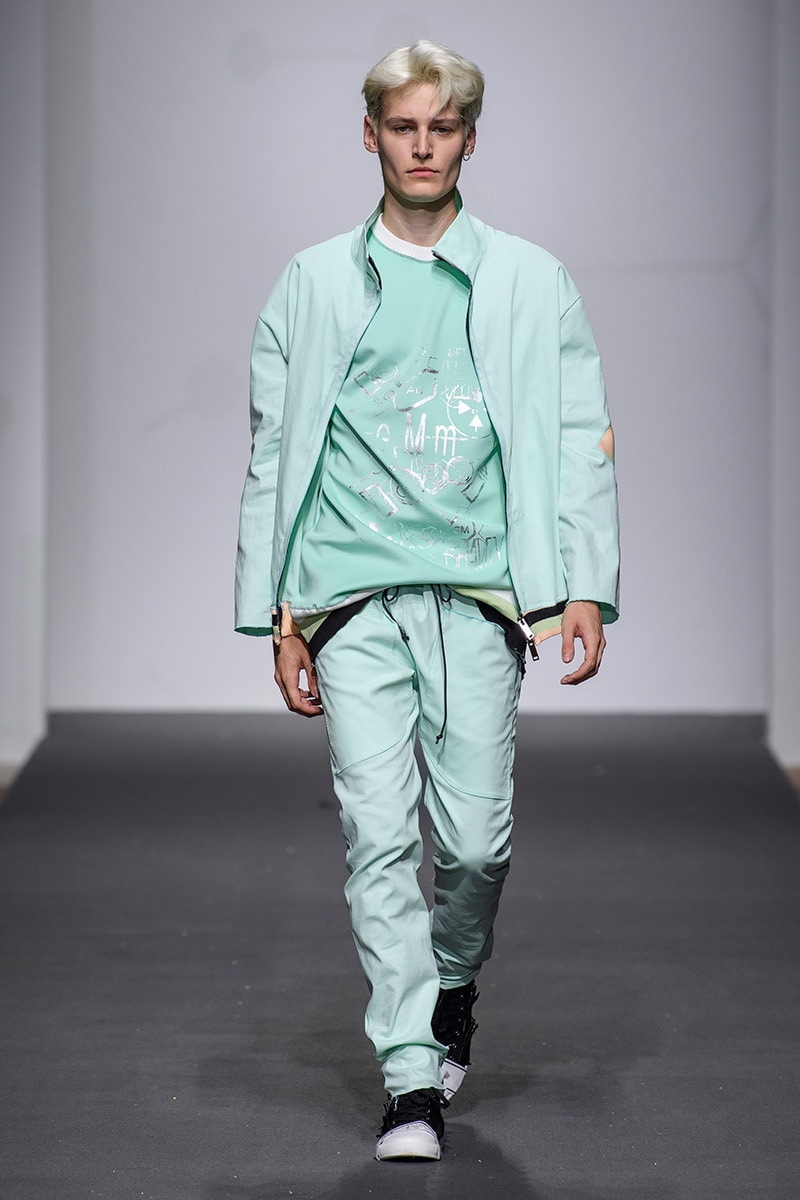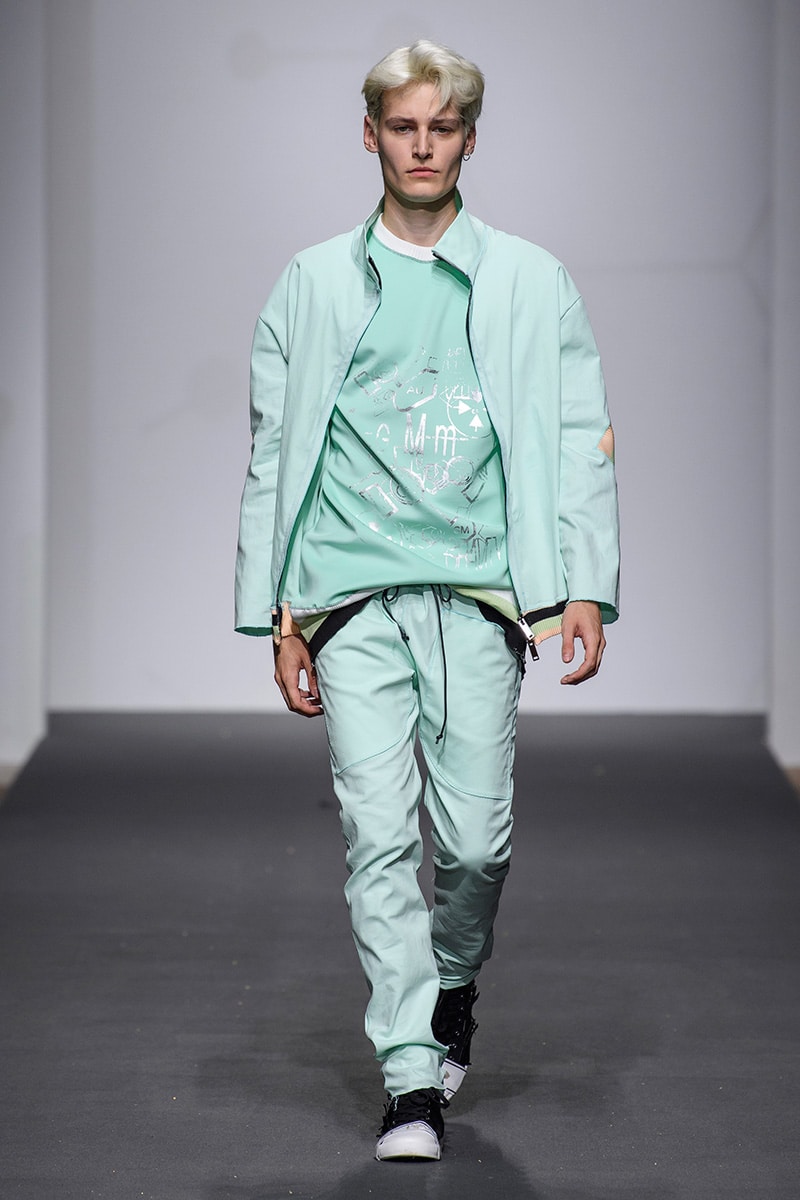 Couture collides with nanotechnology is the special edition collection presented by Au197Sm that for the first time has introduced into the Couture landscape the fusion of precious metals and the use of ultrasonic welding. Through a process protected by an international patent, which includes highly engineered steps and strictly hand-crafted phases, Au197Sm bonds 24-carat gold and other precious metals to fabric.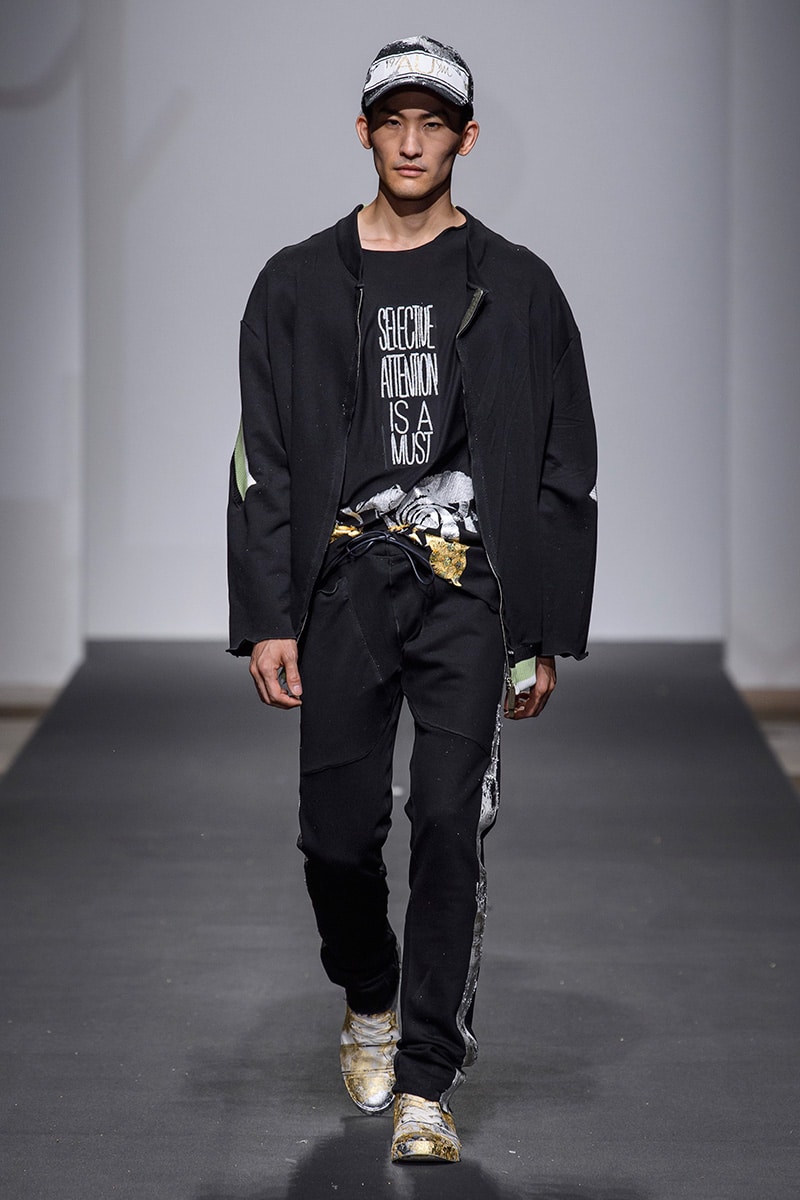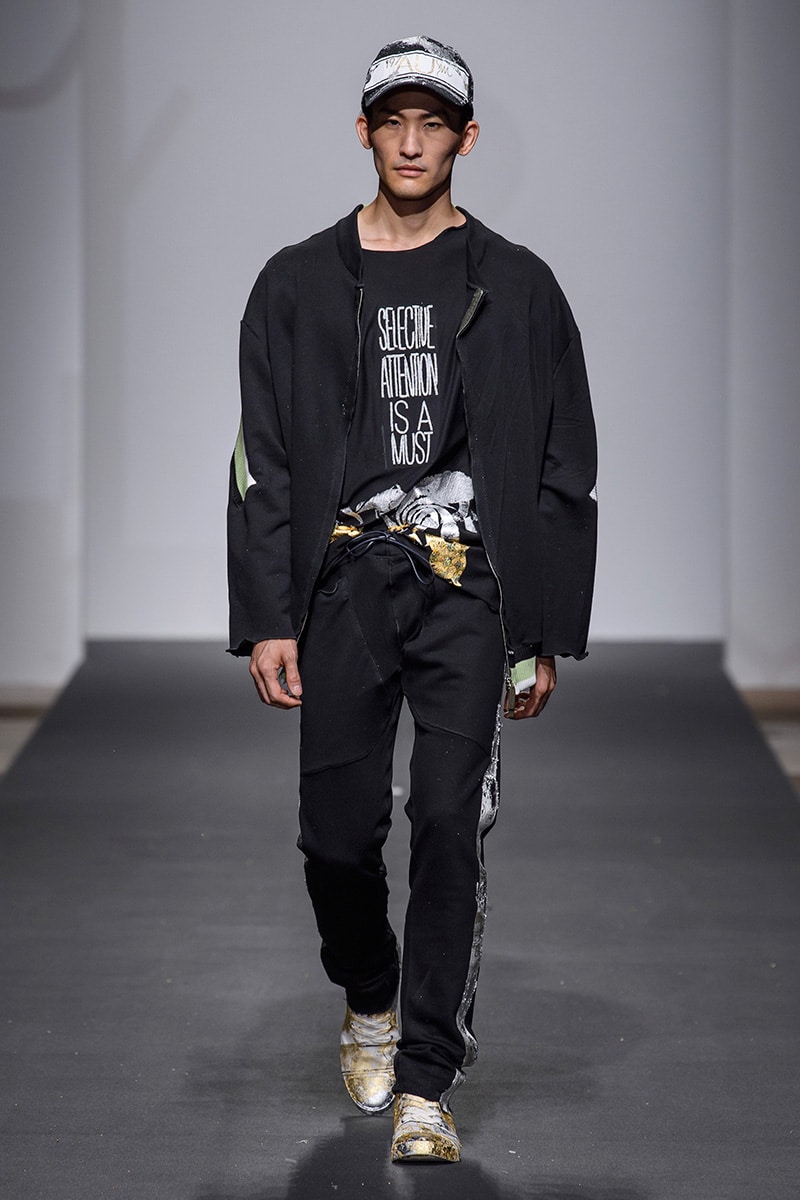 A technology that leads to successive and unprecedented innovations. Limited, up to now, to technical materials that contained a minimum percentage of synthetic fibers, Au197Sm, in fact, boasts the exclusive ability to use ultrasonic welding on garments made of, among other things, cady, silk, and jersey. The bonding of the metal, in fact, alters the composition of the fibers, making them suitable for ultrasonic welding.
Finalist of Who Is On Next? 2016, the EDITHMARCEL brand is born from a collaborative partnership between Gianluca Ferracin and Andrea Masato. This year, the brand comes back to Rome to showcase ►PLAY, its Spring Summer 2019.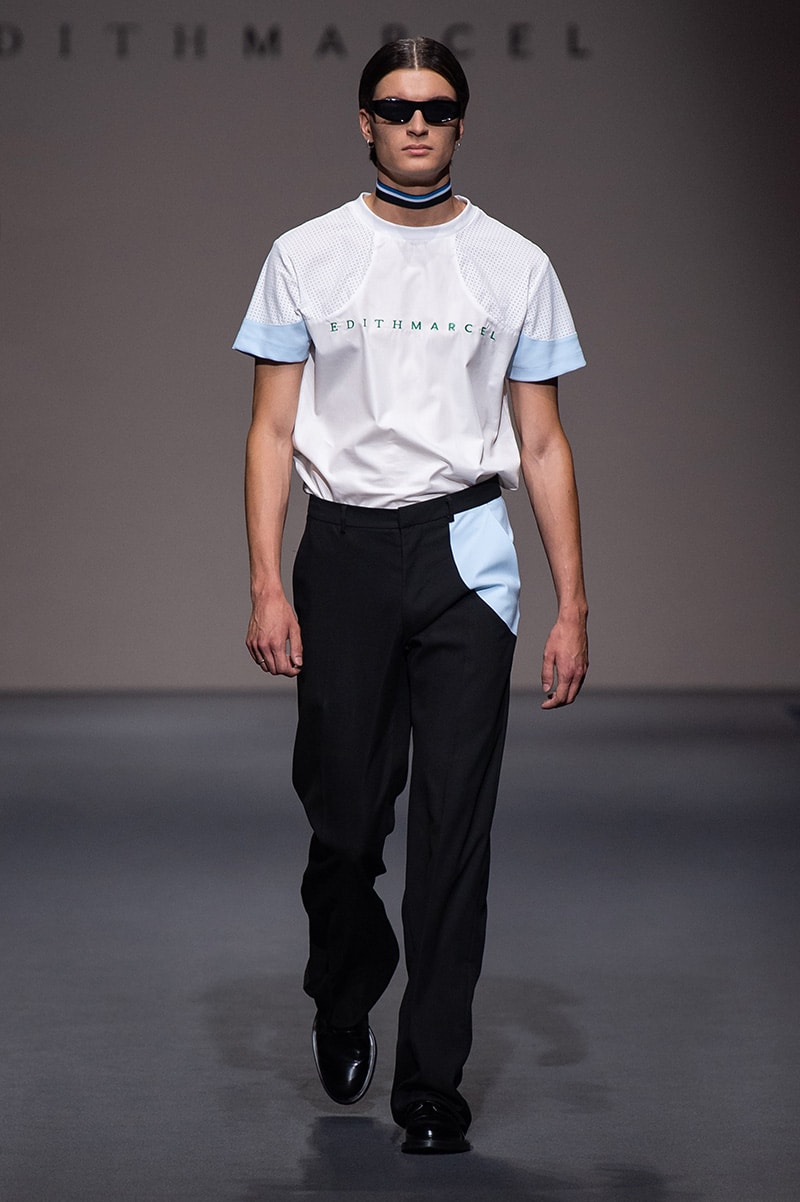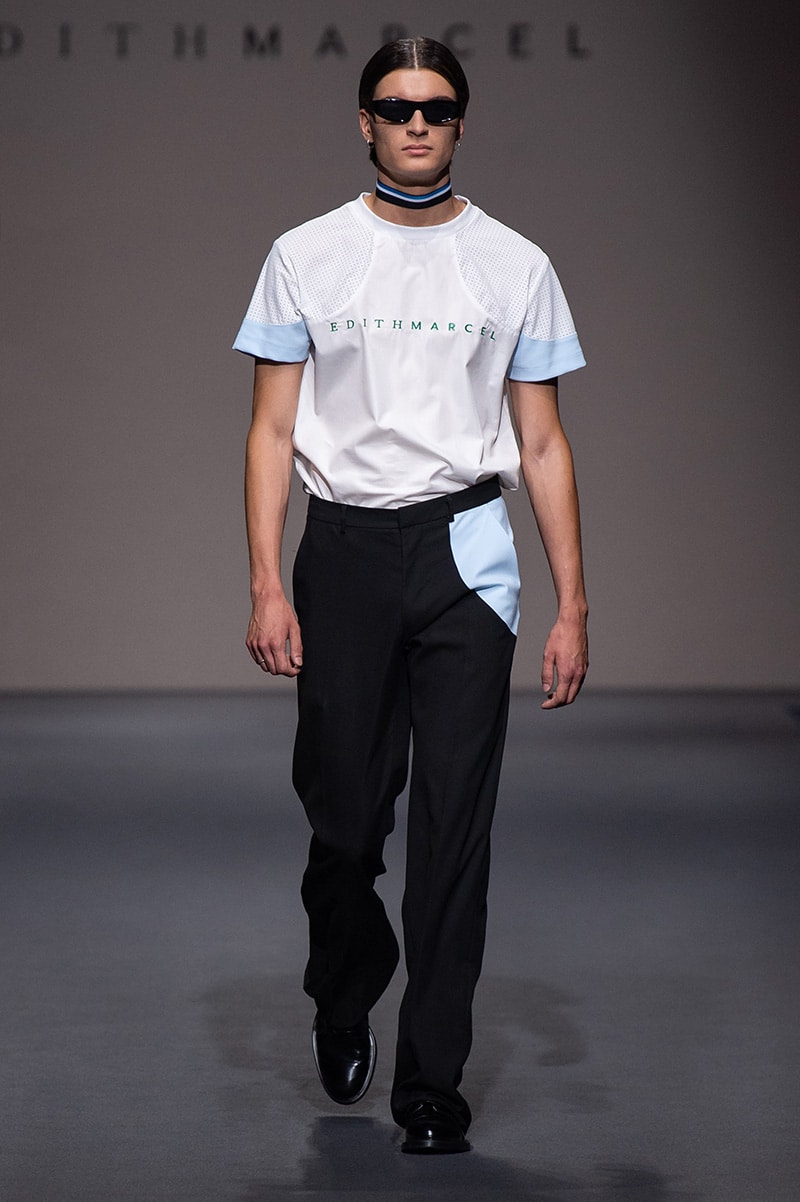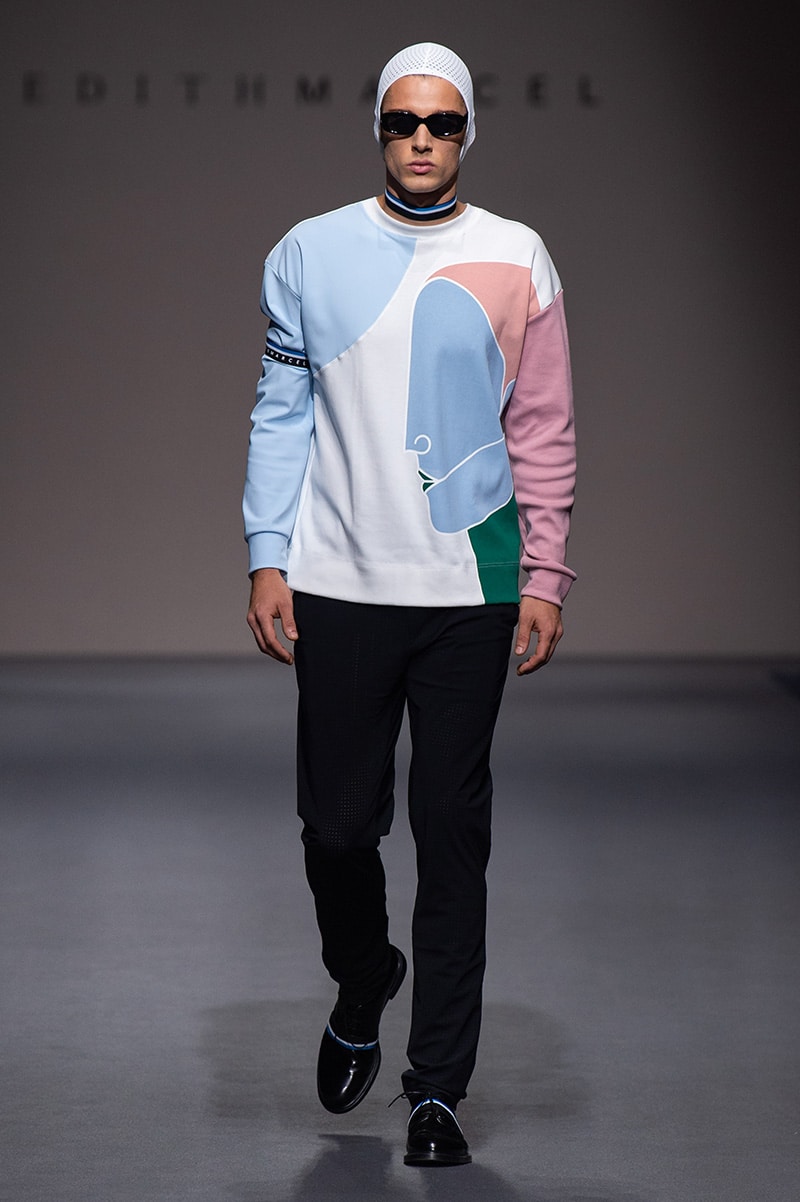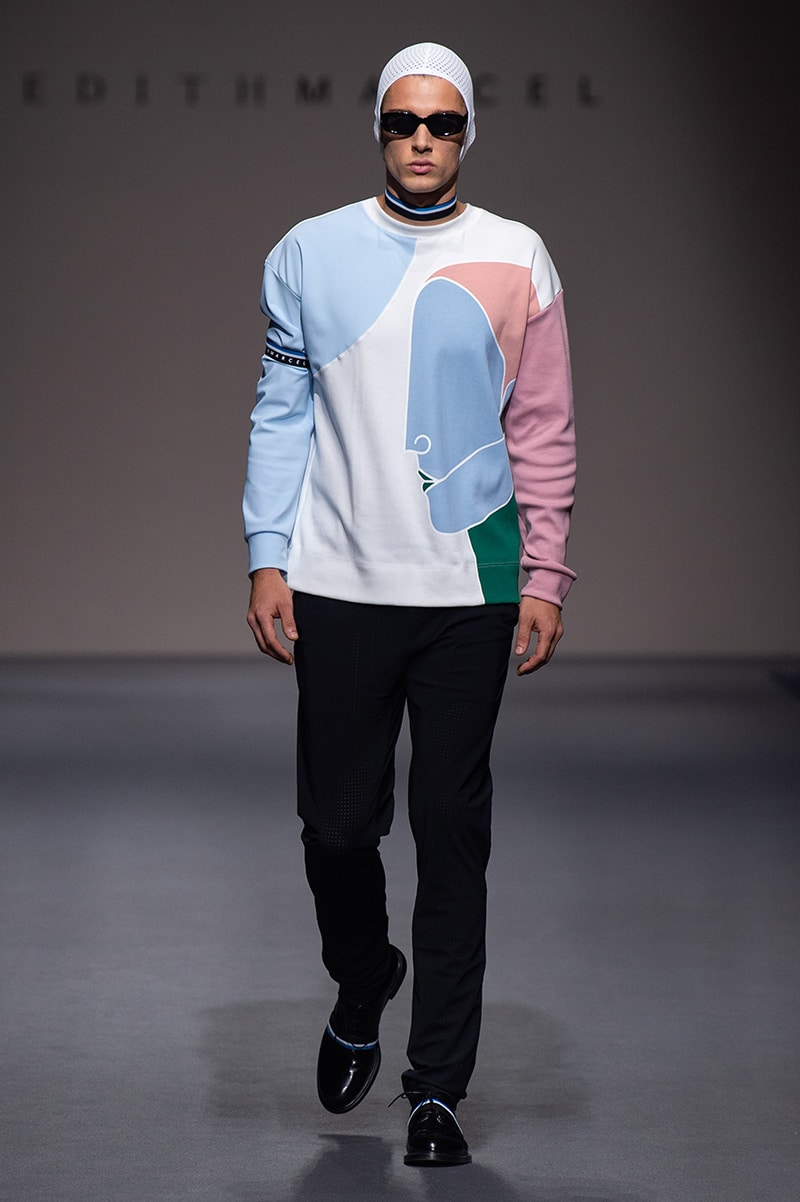 The collection finds its main inspiration in active-wear, which today happens to be one of the dominating trends for today's daywear apparel. Active-wear attitudes and principles are re-thought, mixed and softened through the brand's DNA distinctive traits: design, materials and contrasting details, genderless lines, and refined allure.