"Good night, and good luck" – Edgar R. Murrow, Journalist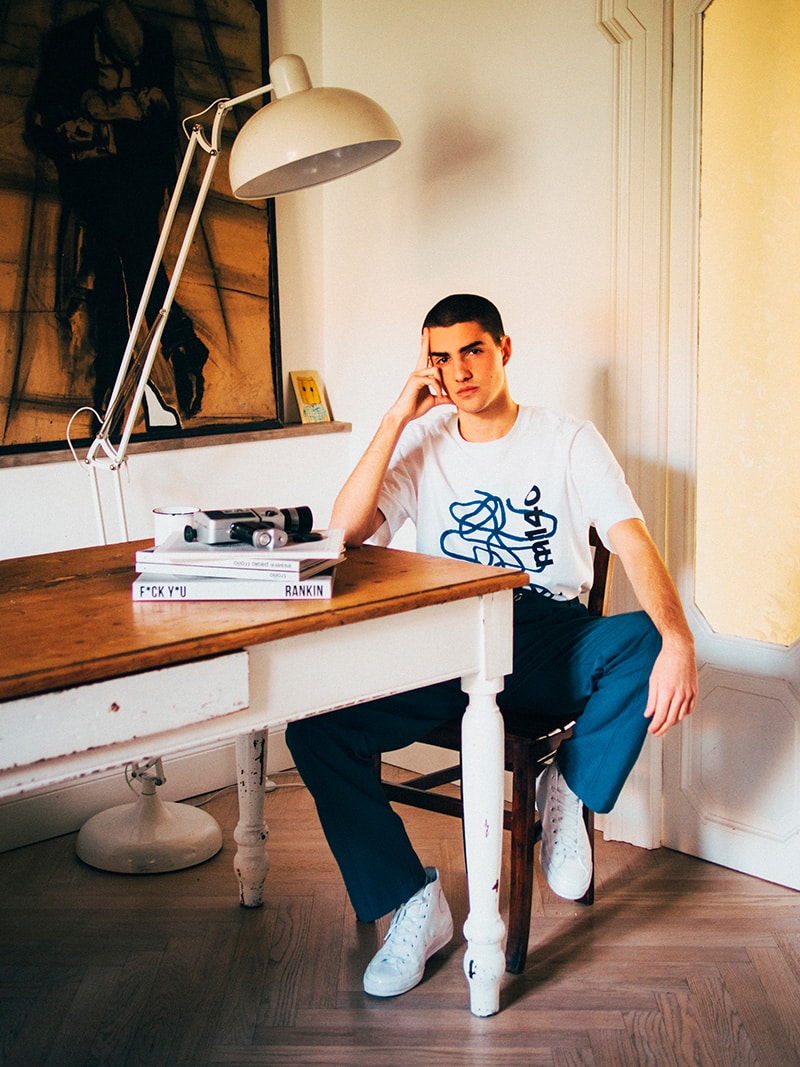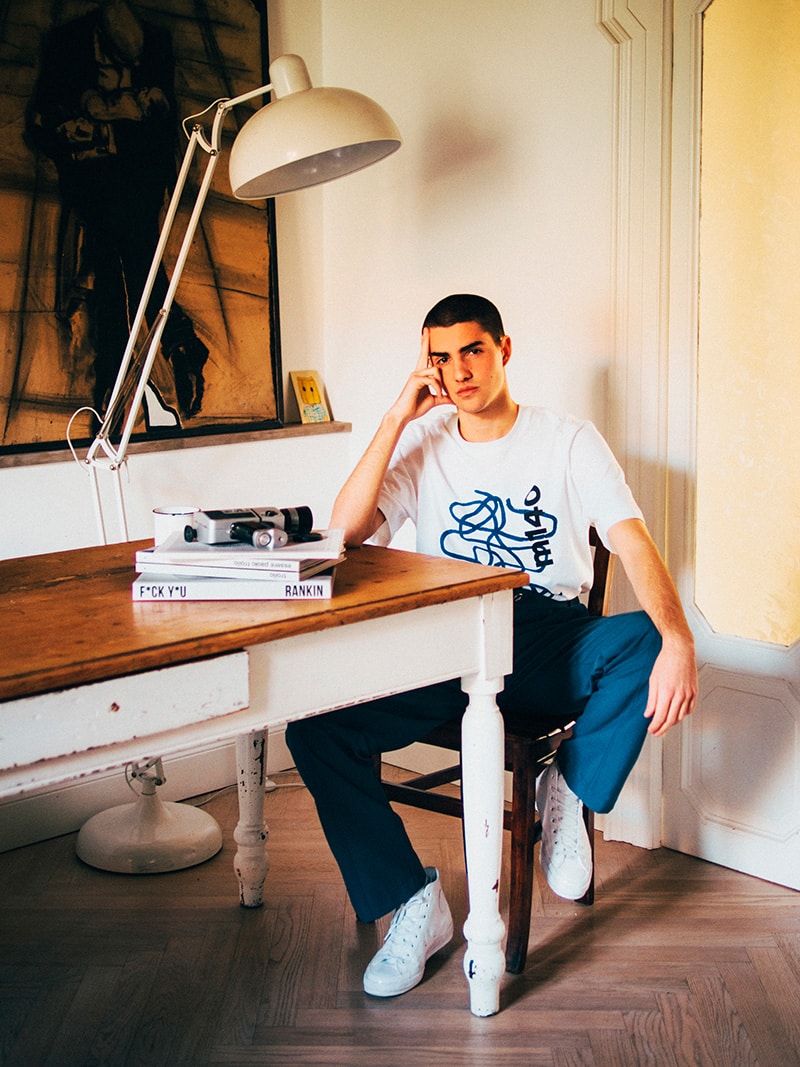 After our chat, we said goodbye to him like that. Flippo Bologni – young, Florentine, night addicted. He is one of the most interesting personalities of the moment, constantly balancing between fashion and clubbing. A unique style and a contagious smile, our boy travelled quite a distance into the Milanese and the international system, by alternating with relaxed enthusiasm the job as press officer and that as organizer of events. With a growing following of fans (or followers if you prefer), Filippo is a genuine example of how the wise use of social networks favors individual and professional growth without necessarily distorting its characteristics.
We met him a few weeks ago, that's what he told us.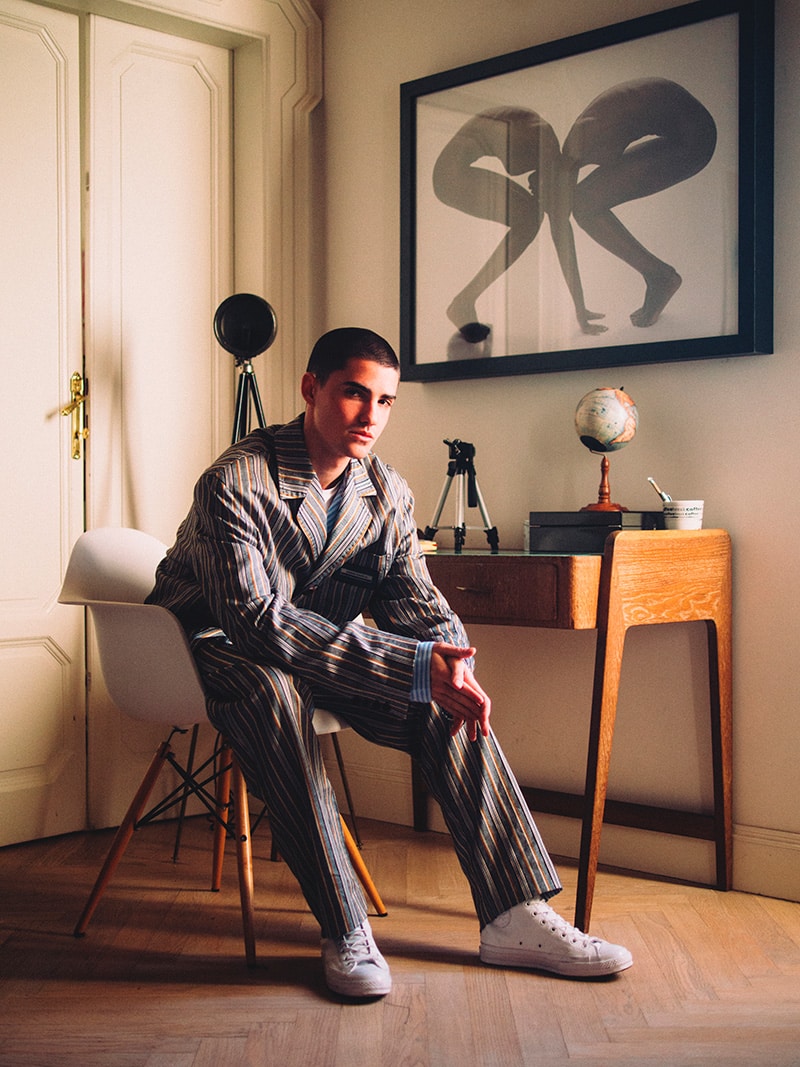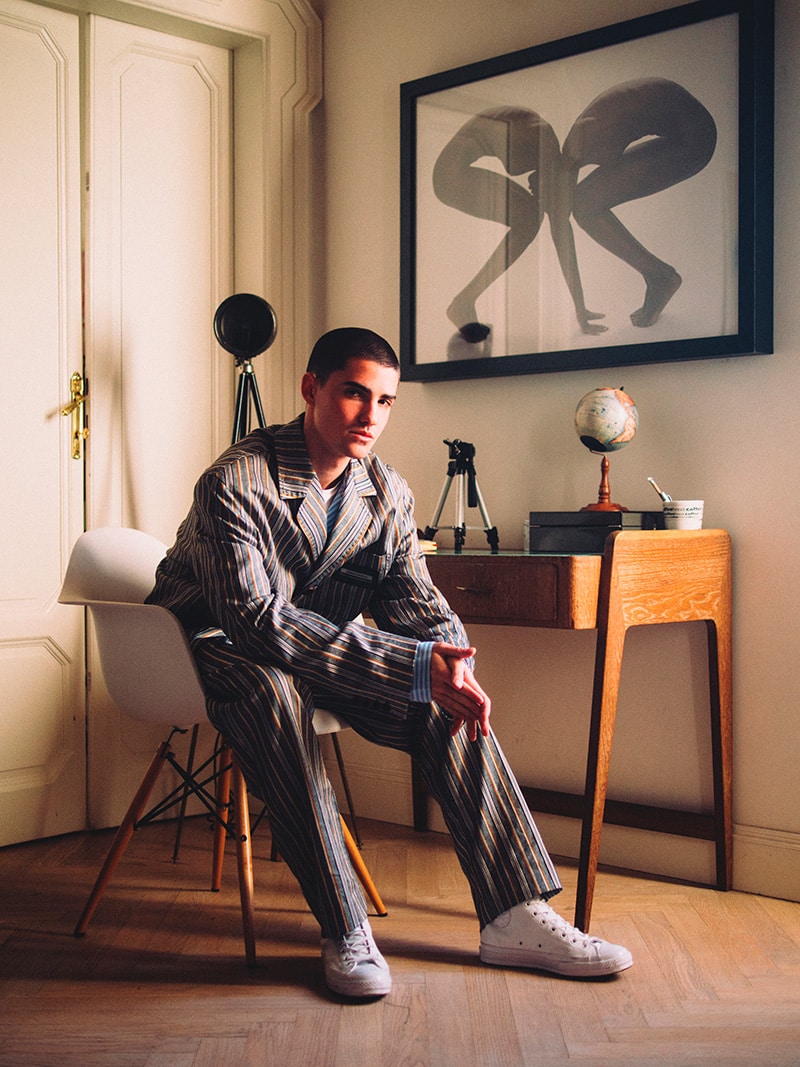 Fucking Young! – Hello Filippo! Fashion seen through a young, very young insider's eyes.
Filippo Bologni – Fashion changed a lot in the past 10 years. The Digital Revolution I am a child of allowed new brands to born everyday and grow faster and faster. The big titans of the industry have suffered because of this, from major magazines to established brands. The Street Style phenomenon contributed to this huge changement as well. There is no more diktat but trends. Everyone can style themselves as they want and create new trends everyday by simply posting a picture on Instagram, that's what Fashion Influencers do every day, isn't it?
The digital era is always giving more and more space and voice to young creative minds and this is the most exciting thing about it. Fashion was old, that's probably why it died. Now it's time for a new chapter to be written. In the end… there is always a silver lining to every cloud.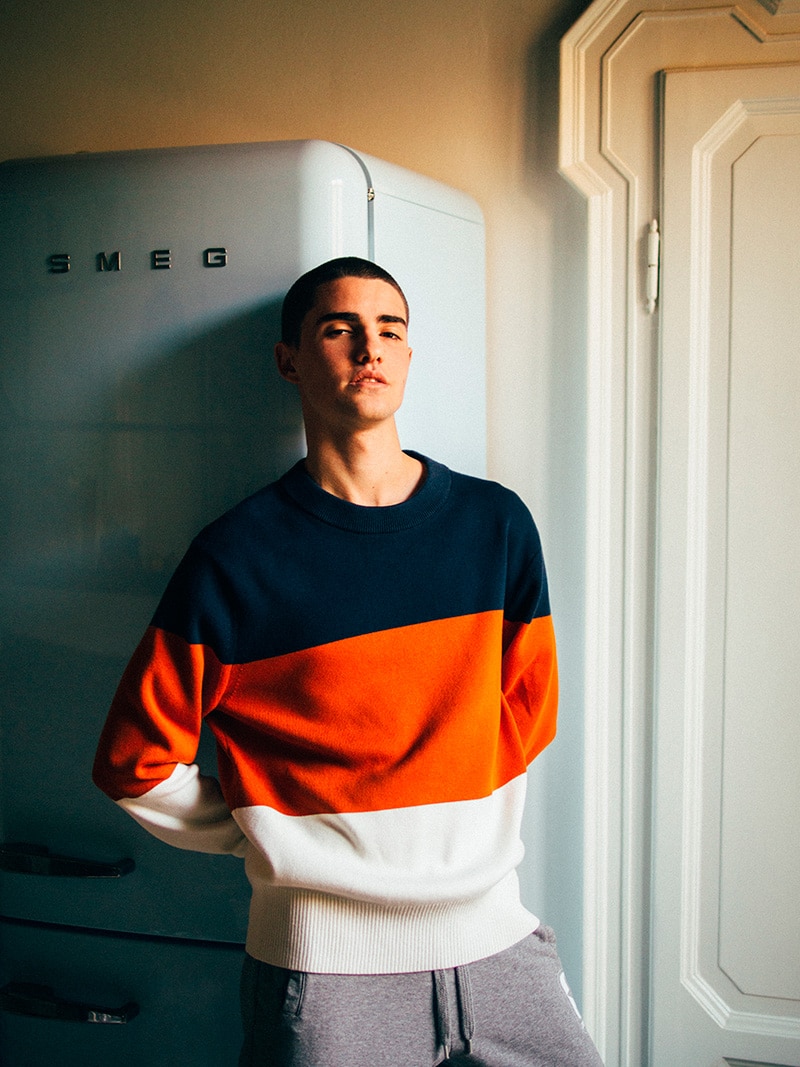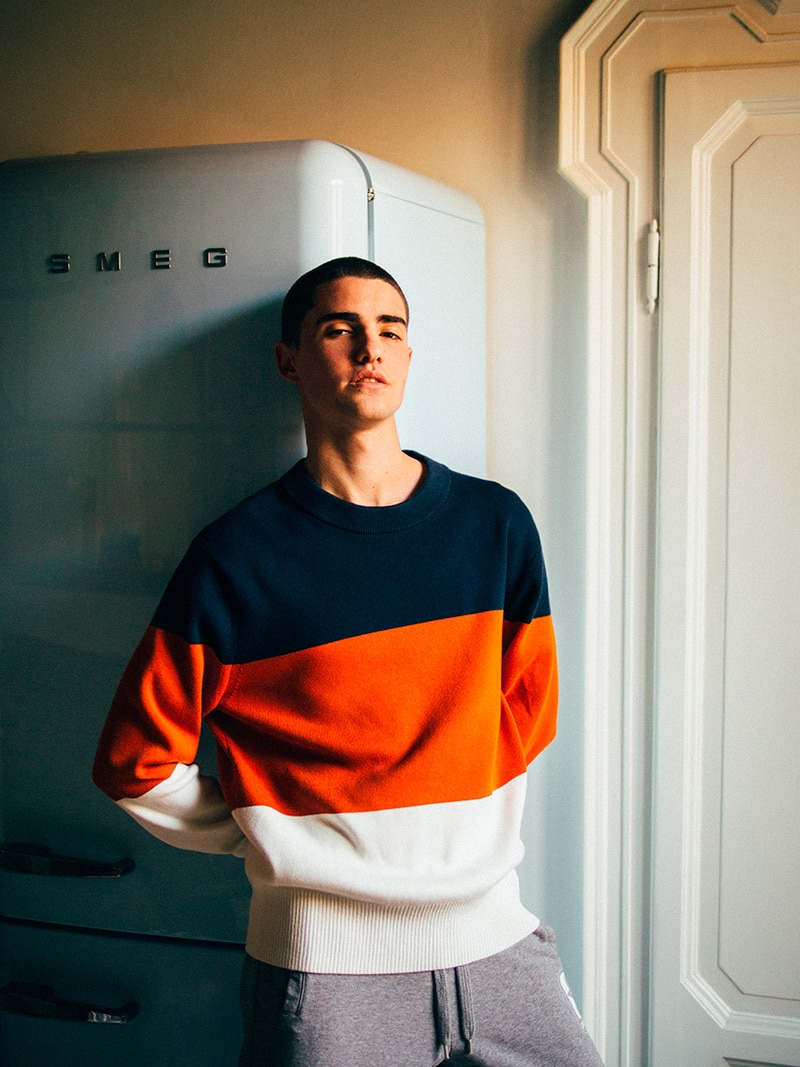 F.Y! – Punk wears Prada was one of the coolest parties during the Milanese nights. Those nights represented the beginning, the principle of your trip. How do you remember that period and which meaning would you give to the "nightlife" word?
F.B. – To me nightlife means cool people dancing at the sound of good disco music. That was what PWP was all about. A bunch of great people having fun under the same ceiling. No matter the color of your skin, your sexual orientation, your age… What mattered was having the times of your lives.
I had a real blast working as a Door Selector and a Promoter at Punk Wears Prada and I will always be grateful for that chance. Working in clubbing allowed me to meet many people that luckily, I can now call friends and to shape my skills as a PR.
When it comes the nightlife, you feel as if you have always known everyone, you learn to understand their needs just by looking them in their eyes, you start feeling what they feel and this sounds like a family.
F.Y! – The concept of fashion is intrinsic in the very name of that party. What do you think the connection between fashion and night-life is today?
F.B. – Fashion and nightlife have always been strictly connected. Just think about the 80s and what Studio54 was about. Designers, creatives, editors, celebrities, all in the same club. Even nowadays, even if lots of things have changed because of the coming of the Social Medias and the debacle of taboos, people from the industry meet in clubs and have fun.
When in clubbing you feel like you can be whoever you want just for one night and express yourself. The same is for fashion.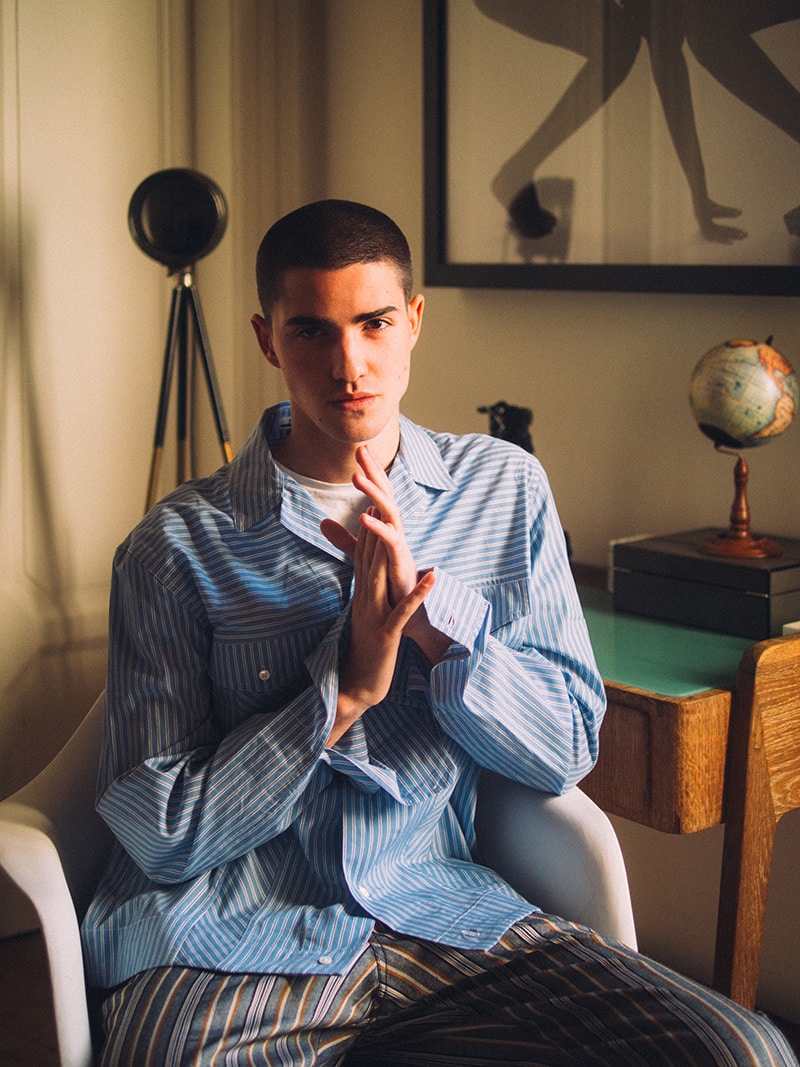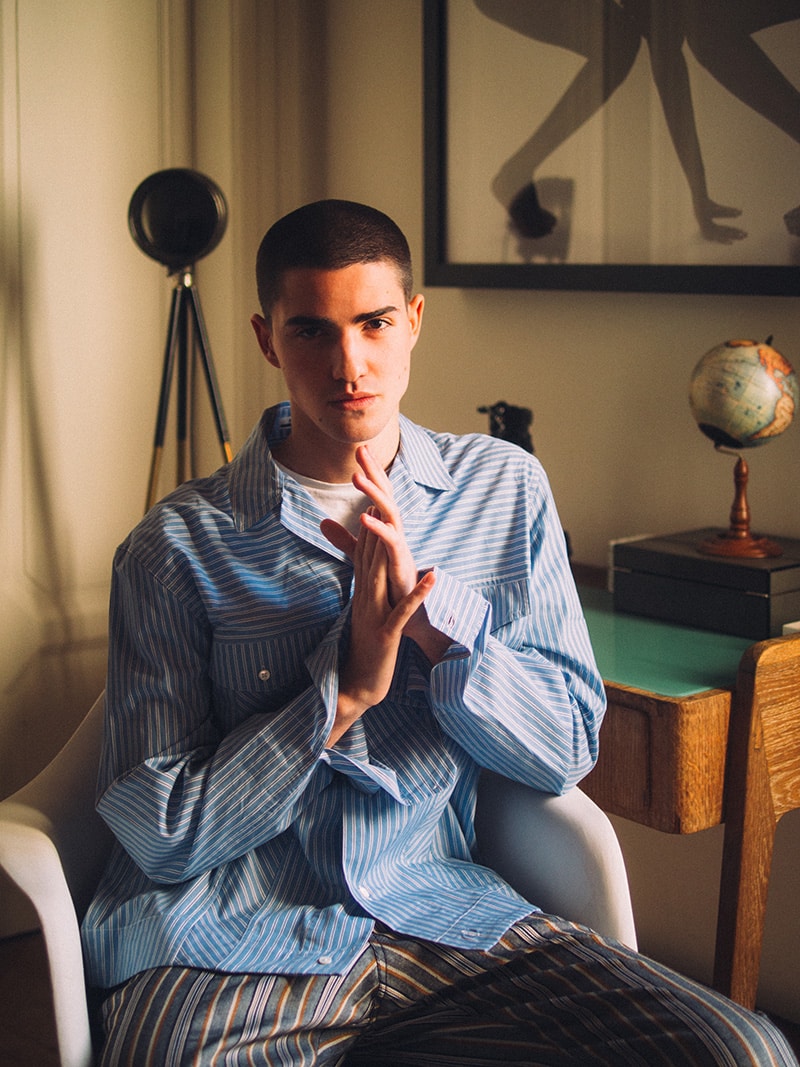 F.Y! – Night, fashion but also Socials. Over time you collaborated with several internationally renowned brands and managed for them what turns out to be a fundamental voice for a brand diffusion and affirmation. Why do you think this aspect has taken on such an importance in the recent years? What will the future be?
F.B. – I strongly believe that events will always be fundamental for a brand growth. Big brands such as Gucci and Moschino throw big events because they need to remark their power in the industry. At the same time, they hire Social PRs to work with in order to have a support in the supervision of the event and a strong guests list to count on.
Indeed, if brands wouldn't let external PRs handle their guests list they would never manage to reach a different audience and a younger and cooler crowd to talk to.
Nothing makes people talk great s*hit about you but a successful party!
F.Y! – And from a purely personal point of view, how important are social networks for Filippo Bologni?
F.B. – When you do PR you can't really separate your personal life from your professionl one. Social Networks are important for both aspects of my life.
I use them to keep in touch with friends from all over the world; watching their stories on Instagram or their pictures on Facebook makes me feel as if I can be there with them.
On the other hand, I also use Social Medias, especially Instagram, to discover new brands, potential clients, emerging talents I would like to work with and connect with them.
Social Networks can be a PR's best friends…if well used. 😉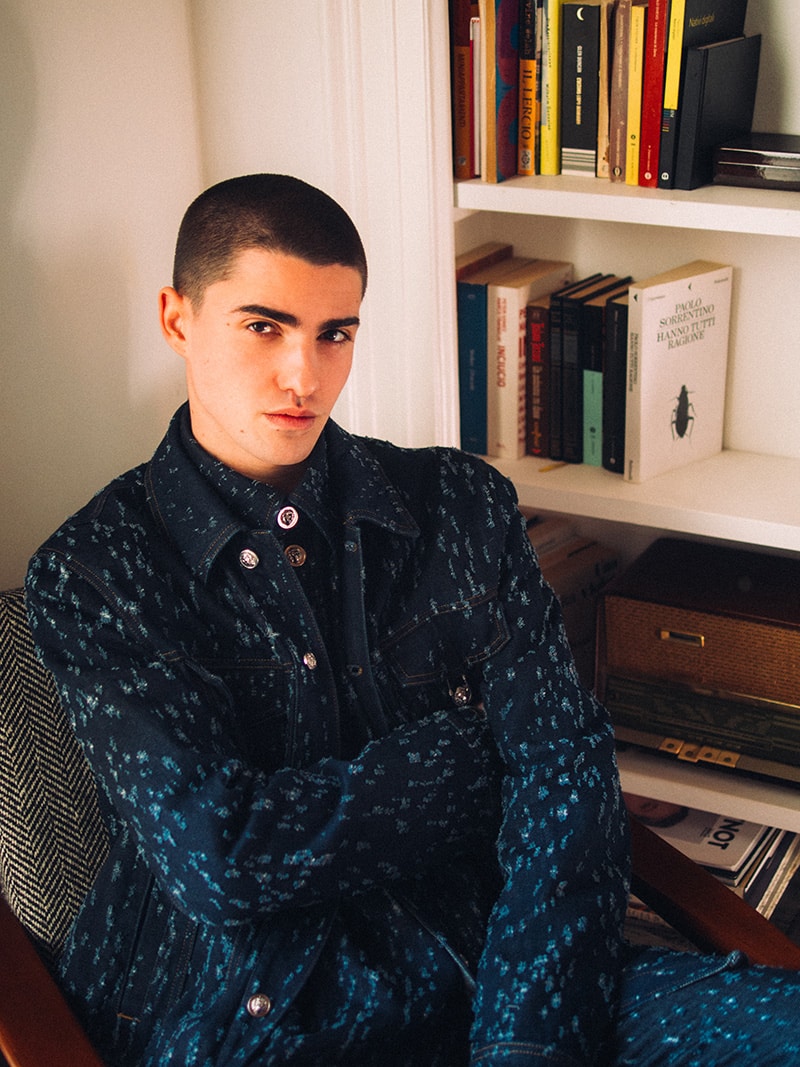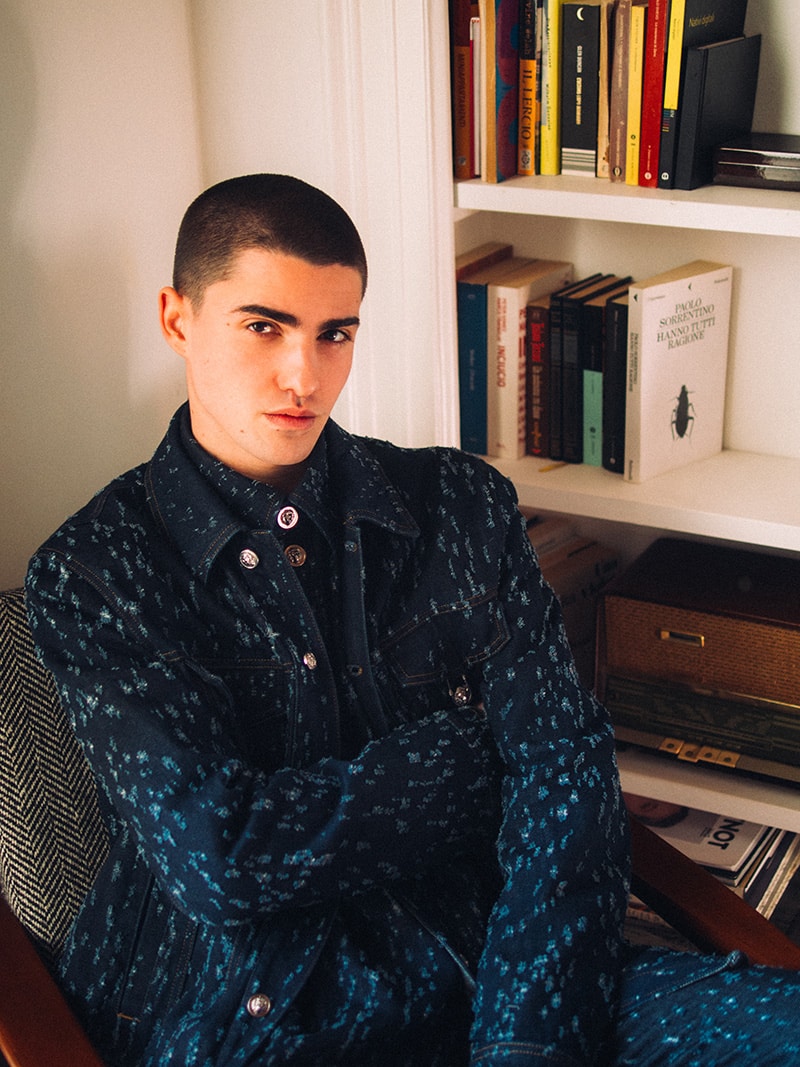 F.Y! – You are followed so much, it is undoubted. We could consider you as a young fashion icon. What is the approach to this aspect of your life?
F.B. – I appreciate the nice words but I am not an Icon. You gotta work hard to be one and I am afraid real ones won't be born anymore…
By the way I think people just follow me on Social Medias because they are curious to know more about my life and about my job. I never take myself too seriously and this makes me fun and real. I always try to make them understand more about what my working life is about but sometimes it's really difficult because it gets confused. But I am working on it.
I wish that if one day I am remembered as an icon in the Fashion Industry it will be for my being a great professional, rather than because of the number of my Instagram followers.
F.Y! – As a young fashion icon :), which are the emerging BRANDS you prefer to wear and which ones would you recommend?
F.B. – I enjoy scouting new brands by doing researches on Social Medias.
Recently I've bumped into Milano140 Instagram profile and I have to admit it has been love at first sight. Their Spring Summer 18 collection is pure art. The volumes of the items are functional and constructed but comfortable and relaxed at the same time. The colors, beige, white, light blue and pink are soft but strong and this is also true for the fabrics which are raw but technical. I love the way menswear classics are revisited in a genderless way, almost exasperated.
Then I want to give a big shout-out to my Riccardo Comi family. I have believed in this project since the very beginning and I am pretty sure they are gonna rock 2018!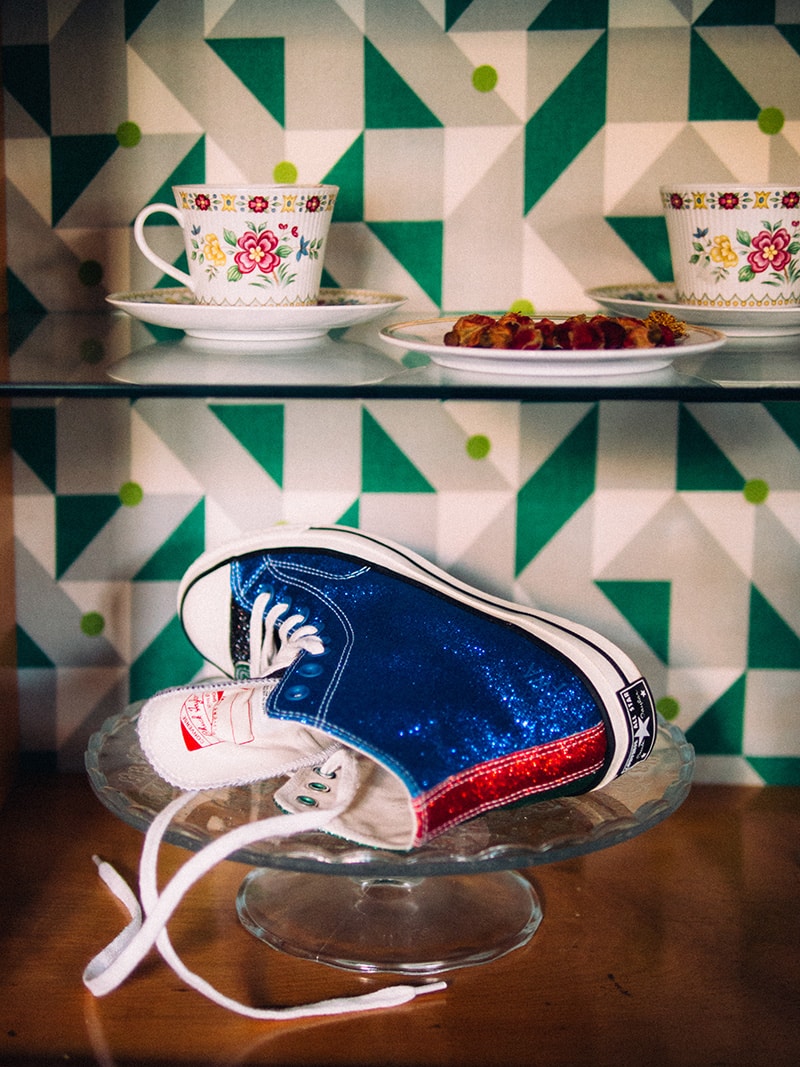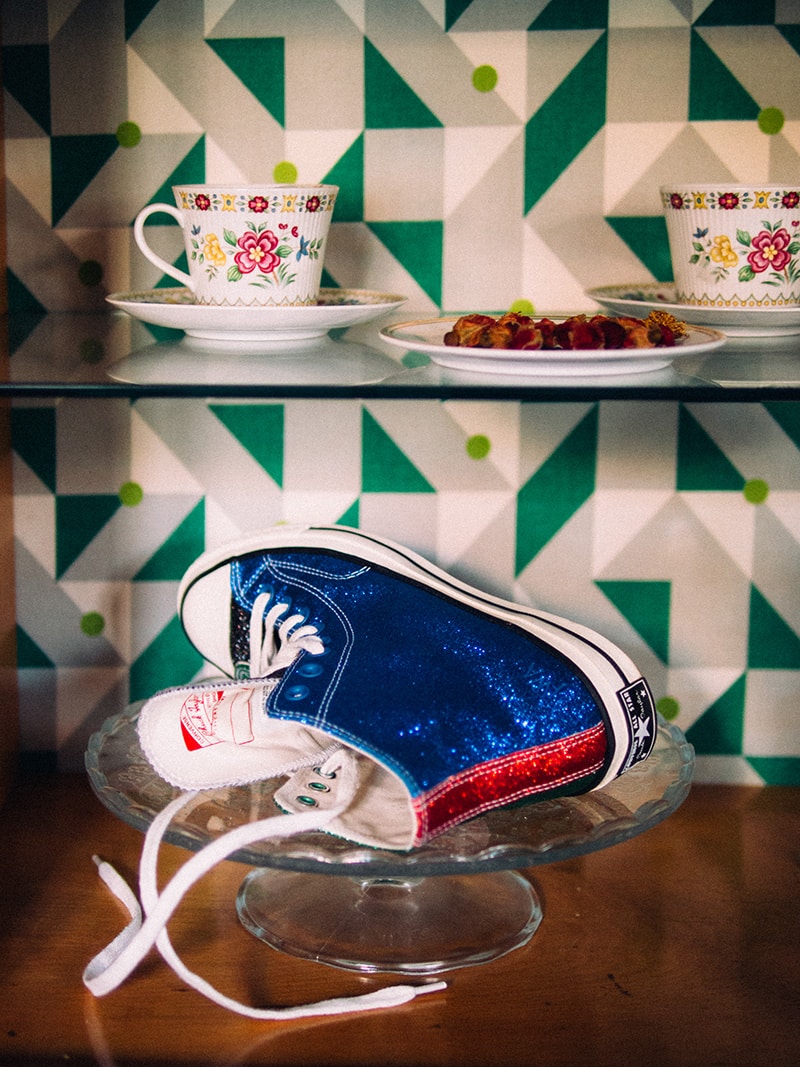 F.Y! – The item your wardrobe can't lack?
F.B. – A kick ass bomber jacket… because Fashion is punk!
F.Y! – Back to your path! After a brief advancement, you came to public relations. Now, you're collaborating with a well-known Milan office. What is your job?
F.B. – The world of Fashion PRs is an exhilarating one where hours are long, and work is extensive. There are more fields in Fashion PR and all of them require the same but different skills. These fields are: Press, Digital PR, Social PR and productions.
Working with press means establishing a good relationship with the fashion magazines editors, particularly for major fashion magazines and their teams. Effective buzz is created by fashion magazine teams to launch and promote a line.
But we all know that nowadays, with the coming of Social Medias, press is not enough. That's why it's important to work with Fashion Influencers and Celebrities and to dress them for events, red carpets, street style and so on. They are a quicker way to reach the crowd since they all have eyes on them.
Let's now talk about my core business: Productions and Social PR. It's important for brands to establish themselves in the industry through events. From cocktails to after parties each event requires a different production and guests' list. A Fashion PR's job consists in putting together all the production pieces (from locations scouting to a live artist scouting, including lighting and the sound system.) and in identifying the right public target to invite at the event.
Production's not only about events of course but also about campaigns, look books and fashion shows.
Last but not least, it's important for a PR to have a good image and be seen at fashion shows and events. When your responsibility is to build a great image for a brand you have to be the first with a very strong one.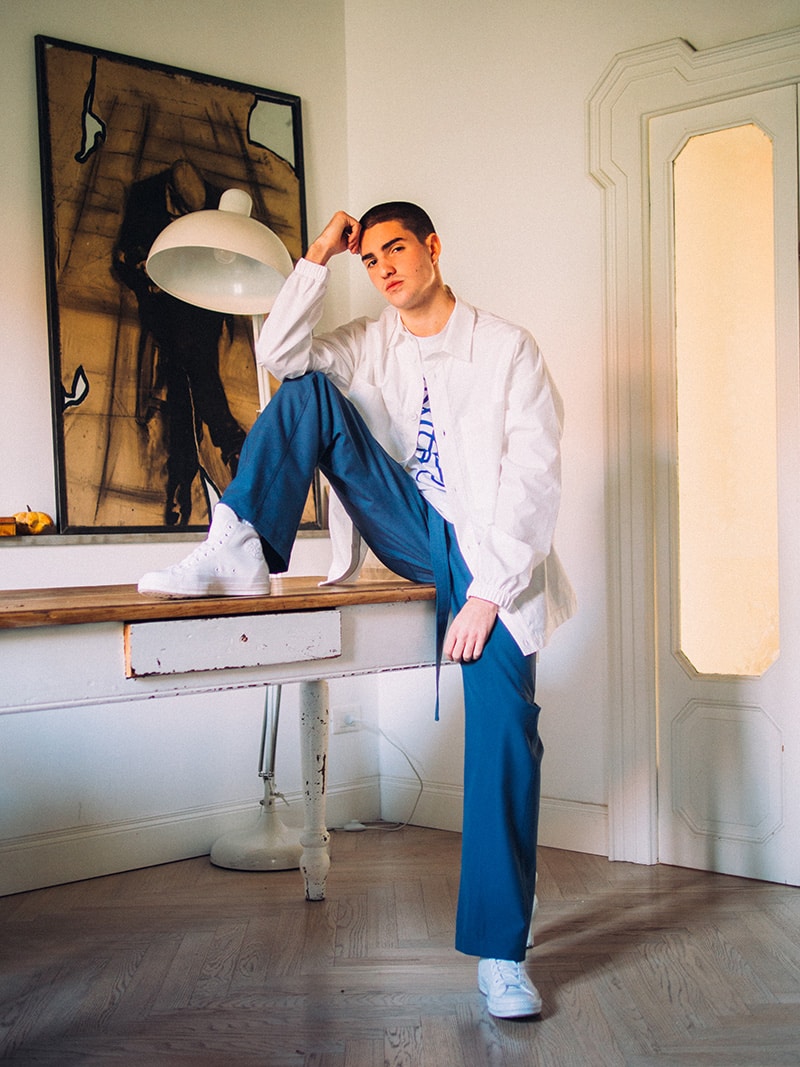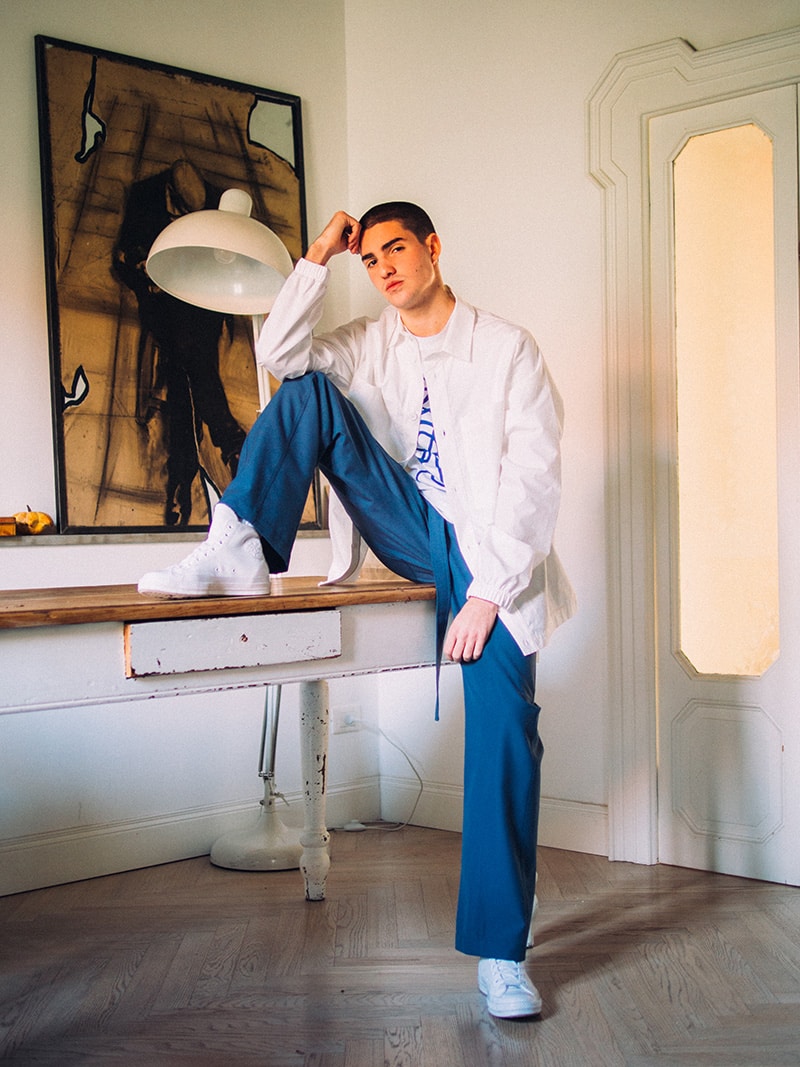 F.Y! – How do you choose the brands with which you want to create a partnership?
F.B.- First of all we have to like the brand's image and products. We can't represent something that we don't believe in because this would let everybody down. But, on the other hand, every brand has different needs and different audiences and it wouldn't be professional promoting a client if you can't give them what they need.
That's why we first analyze the brand requests and reference target. Then we go on and analyze the markets in which the brand wants to be promoted. If this info matches our skills and contacts, we feel ready to create a partnership with the brand.
F.Y! – In your tomorrow?
F.B. – In my future I see myself in Los Angeles, driving a Range Rover, singing Justin Bieber songs with my friend Marta and doing PR, of course.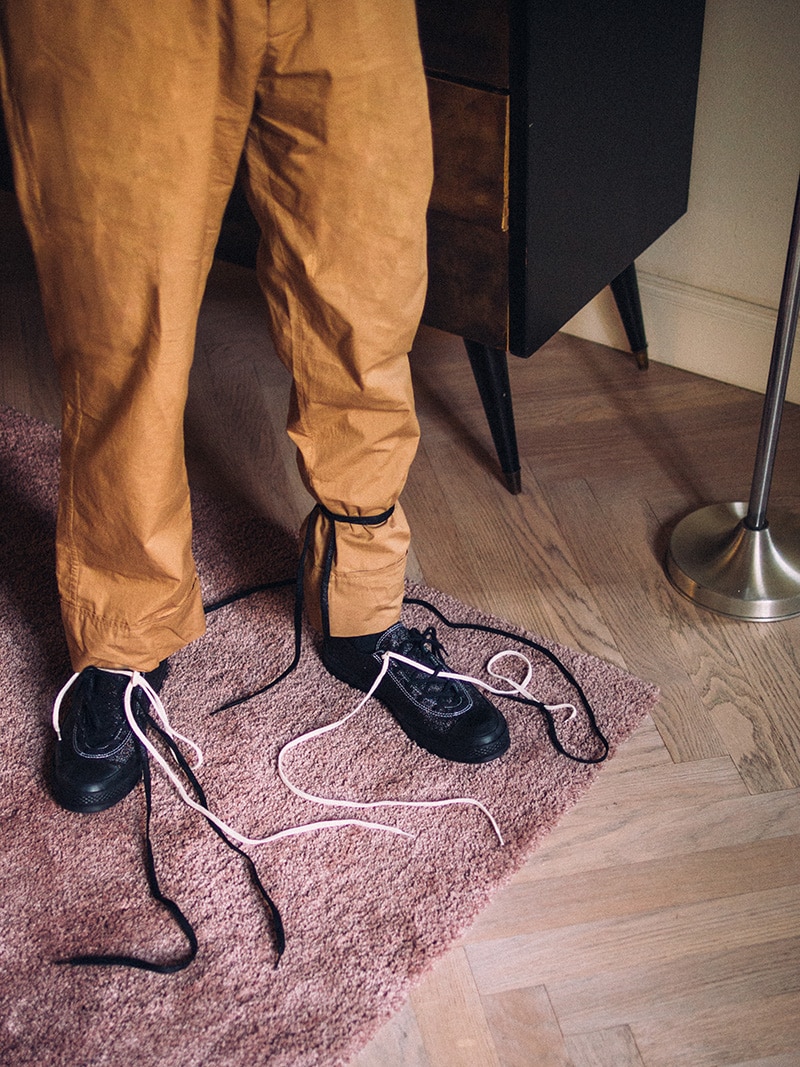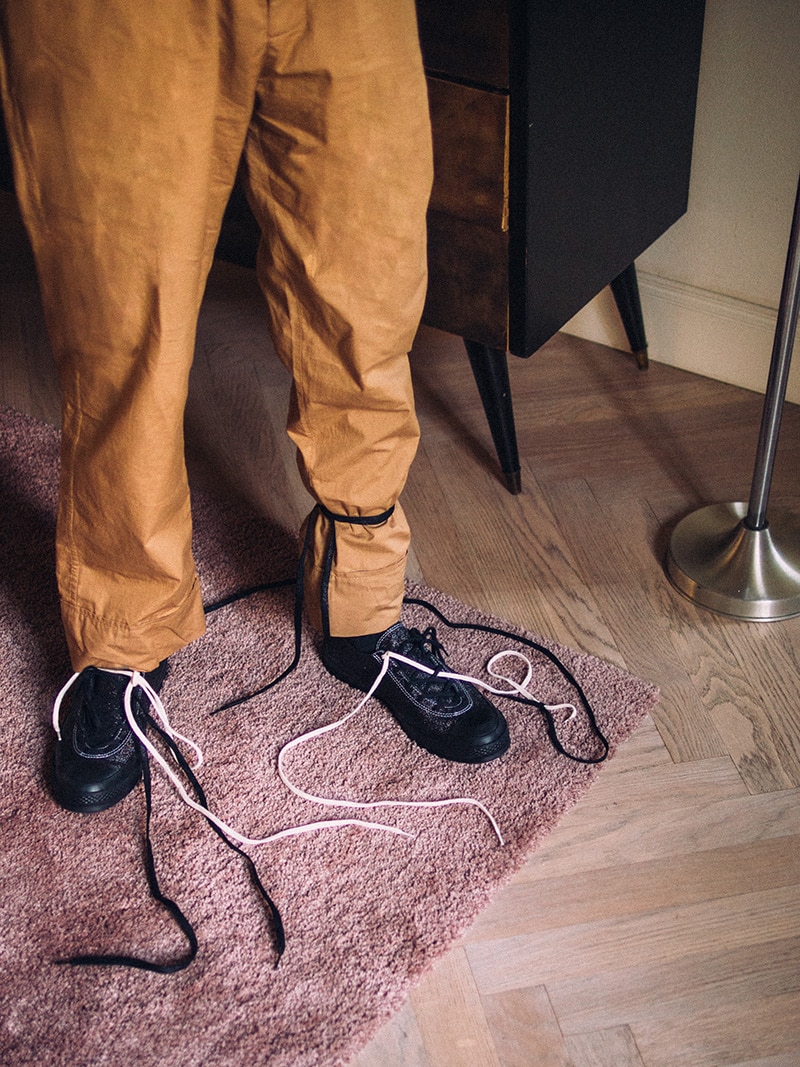 F.Y! – As usual, our last question… According to you, what is really FUCKING YOUNG!?
F.B. – Living your life to the fullest is FUCKING YOUNG!.
Photos: Dave Masotti
BRANDS: Versus Versace, Converse, J.W. Anderson x Converse, Tommy Hilfiger, Andrea Pompilio, and M140.