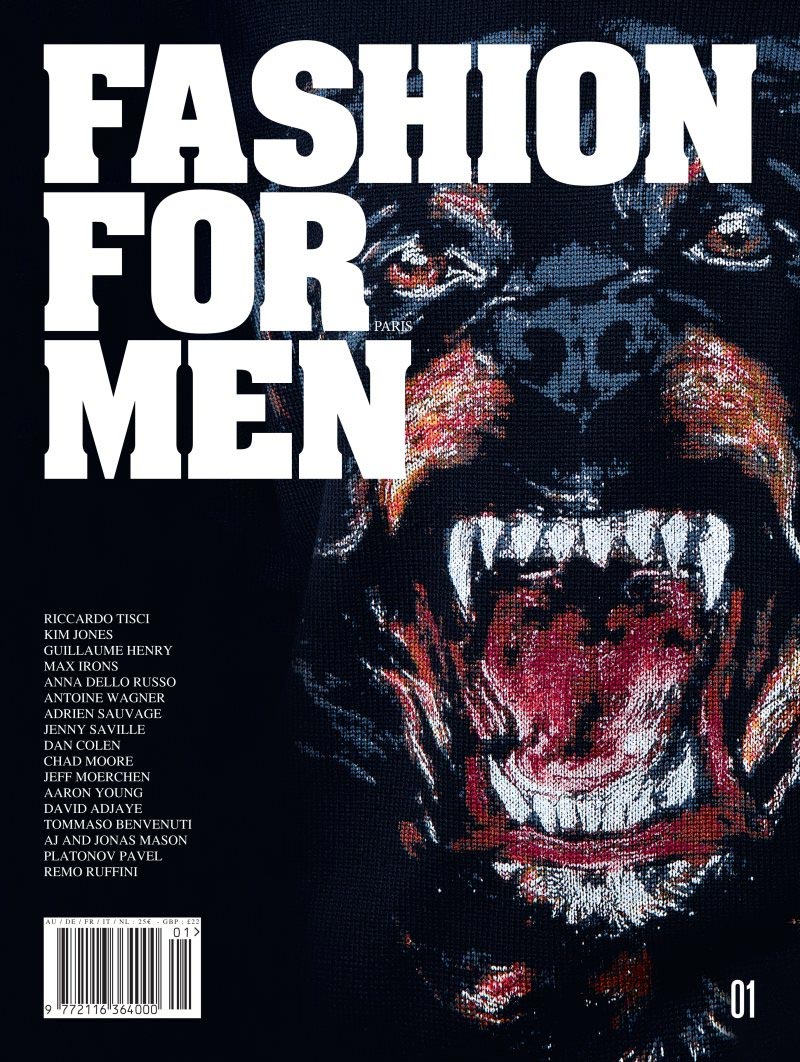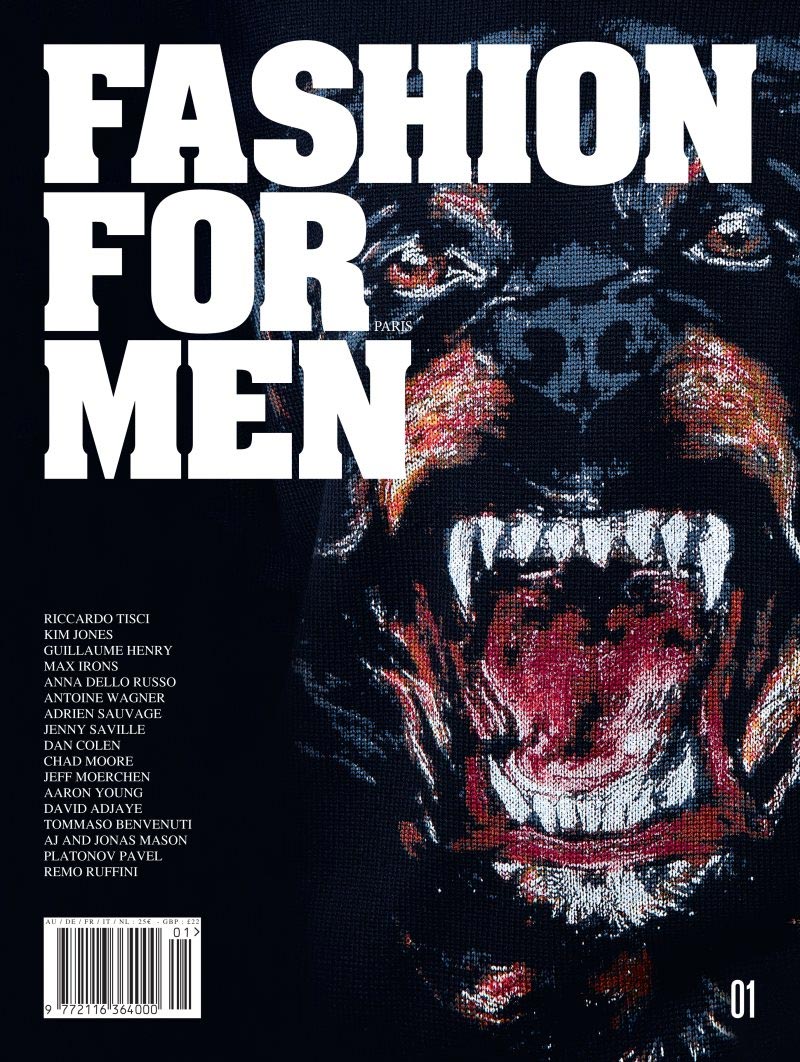 Fashion For Men is a new bi-annual men's fashion magazine created by photographer and former Editor-in-Chief of L'Officiel Hommes, Milan Vukmirovic.
Planned to be revealed this friday at Colette as a world exclusive, the brand new magazine is about to hit the stands with 620 pages dedicated to Fashion for men.
The debut issue features on the cover, Givenchy creative director Riccardo Tisci's rottweiler .
Starting with Winter 2011 & Spring 2012 trends & style, Fashion For Men will then be available worldwide next week.