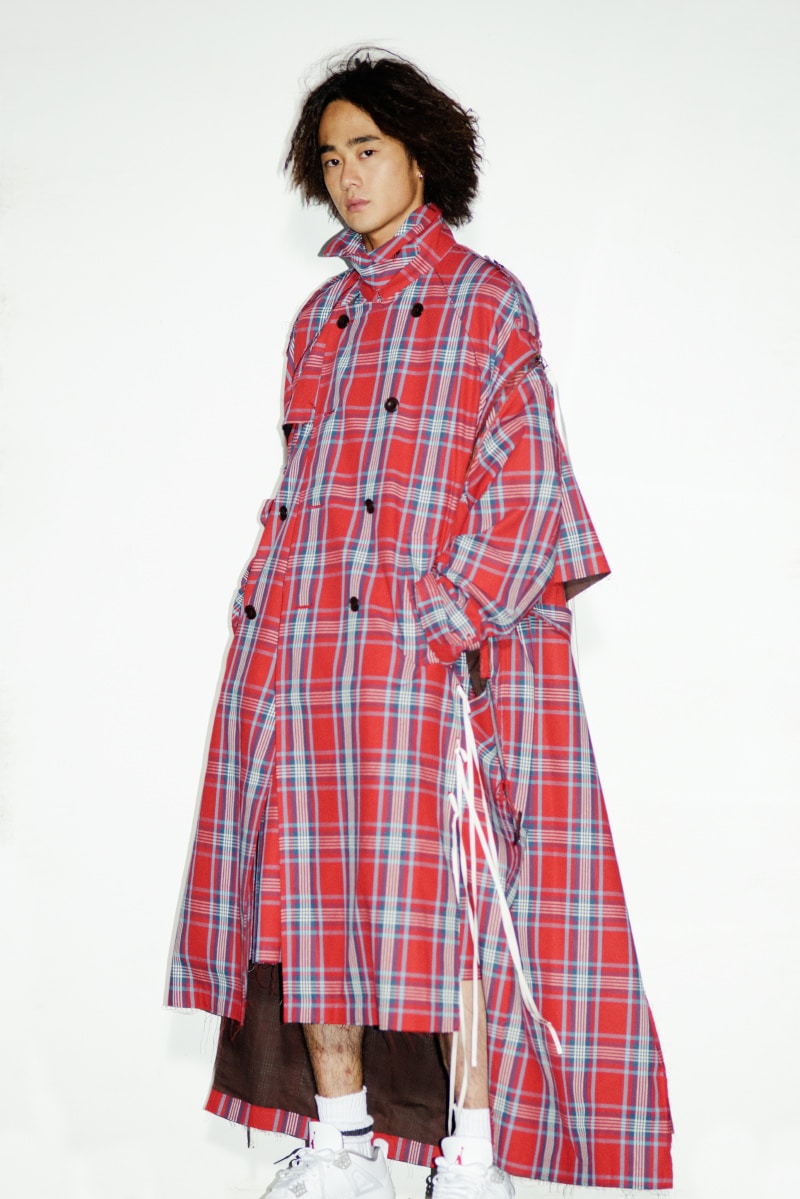 The signature fabric of this SS22 collection titled "A Sight with a Kiss" is an exclusively developed check print, which is available in both a red and a blue version, found in different pieces of the collection.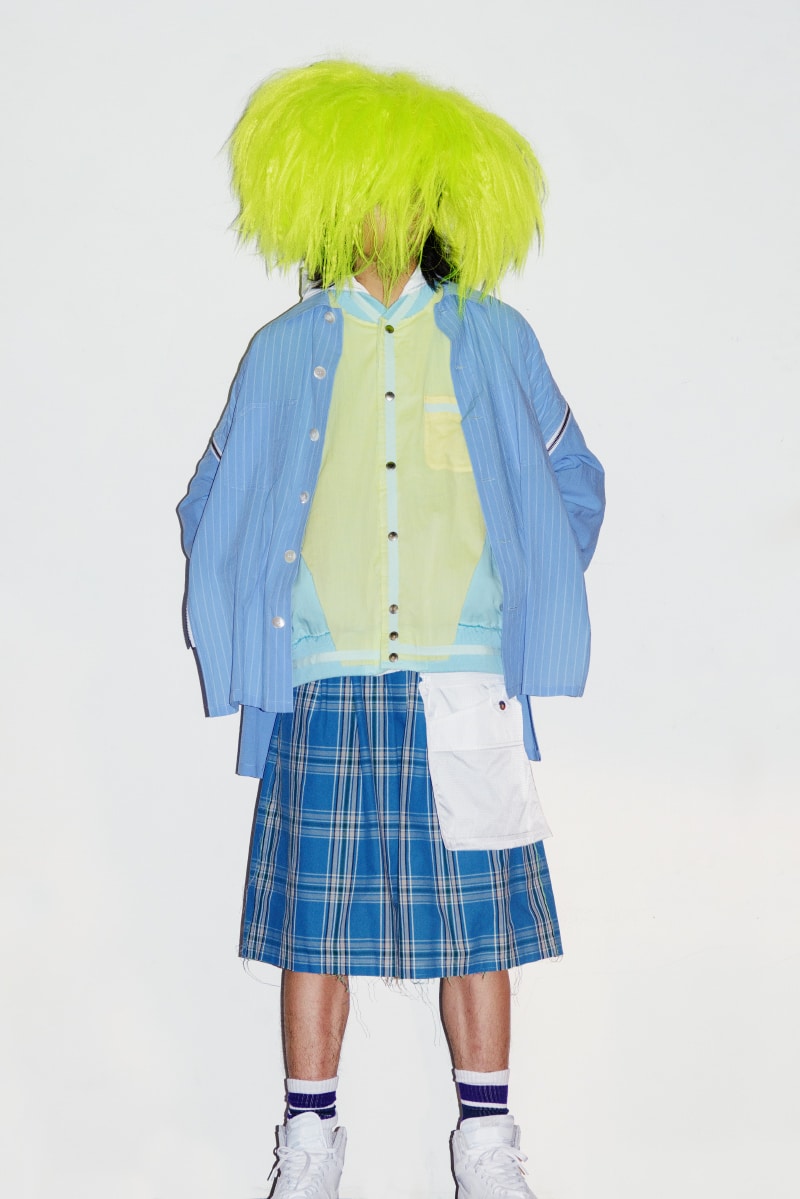 The capsule features a selection of pants, shorts, shirts, and a classic trench coat with a unique twist of the iconic Facetasm signature zipper – all of which are unisex pieces. They can be used in one look, by layering to create depth or worn separately and mixed with other pieces.
Hiromichi Ochiai, founder of FACETASM, thrives on textiles. Each FACETASM collection features creative and innovative in-house developed fabrics. The SS22 check print items can be found in Europe at CONCRETE (NL), HEAT (UK), RAIL (IT), ELIGENS (ES), and other select Facetasm retailers worldwide.