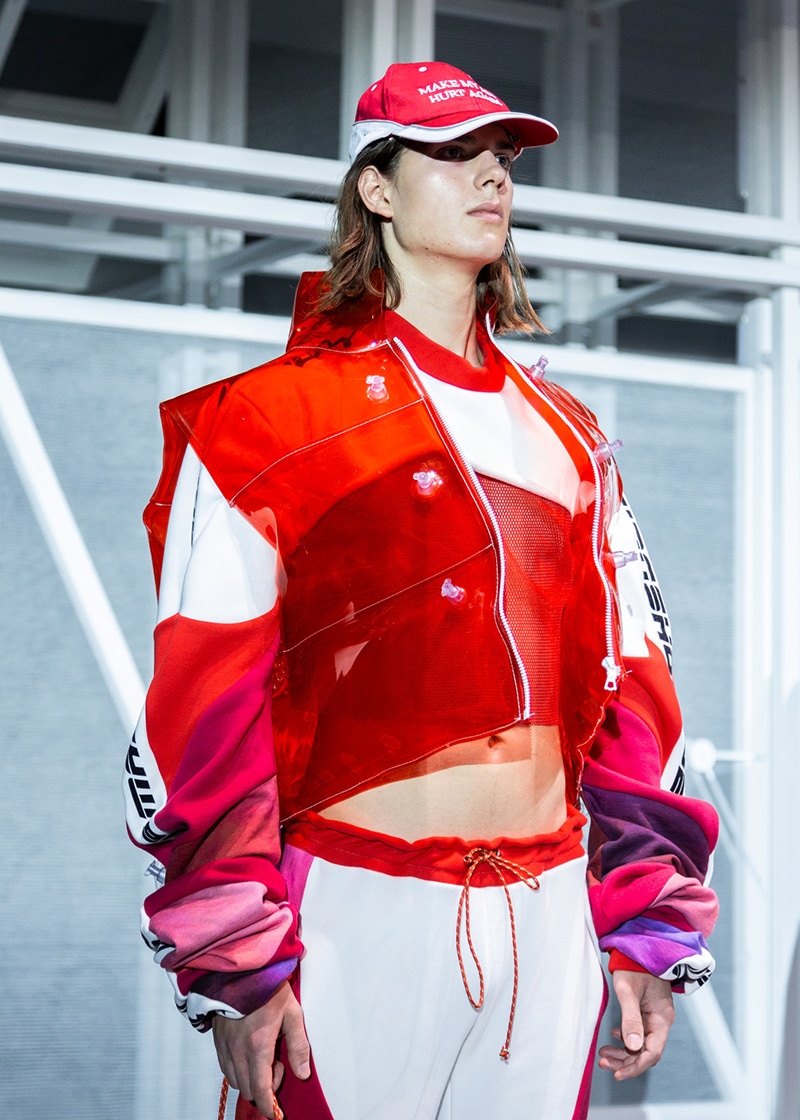 A night filled with tears, prominent narratives, leading-edge craft, and sartorial excellence: HEAD Genève Catwalk Show 2019 was indeed one to remember. The event took place on November 8th, in a scenography produced by the students from the Interior Architecture Department. The show hosted a total of 2000 guests, including a guest list of industry professionals and worldwide press. 17 BA graduates and nine MA alumni presented a total of 318 outfits, worn by 76 models. The show saw three young graduates been awarded prestigious accolades: Thomas Clément won the Bachelor Bongénie Award. Emma Bruschi dazzled the jury and won the Mercedes-Benz Master Award, while Giulia Chehab won the Prix HEAD x La Redoute 2019 and will now produce her accessory collection for La Redoute.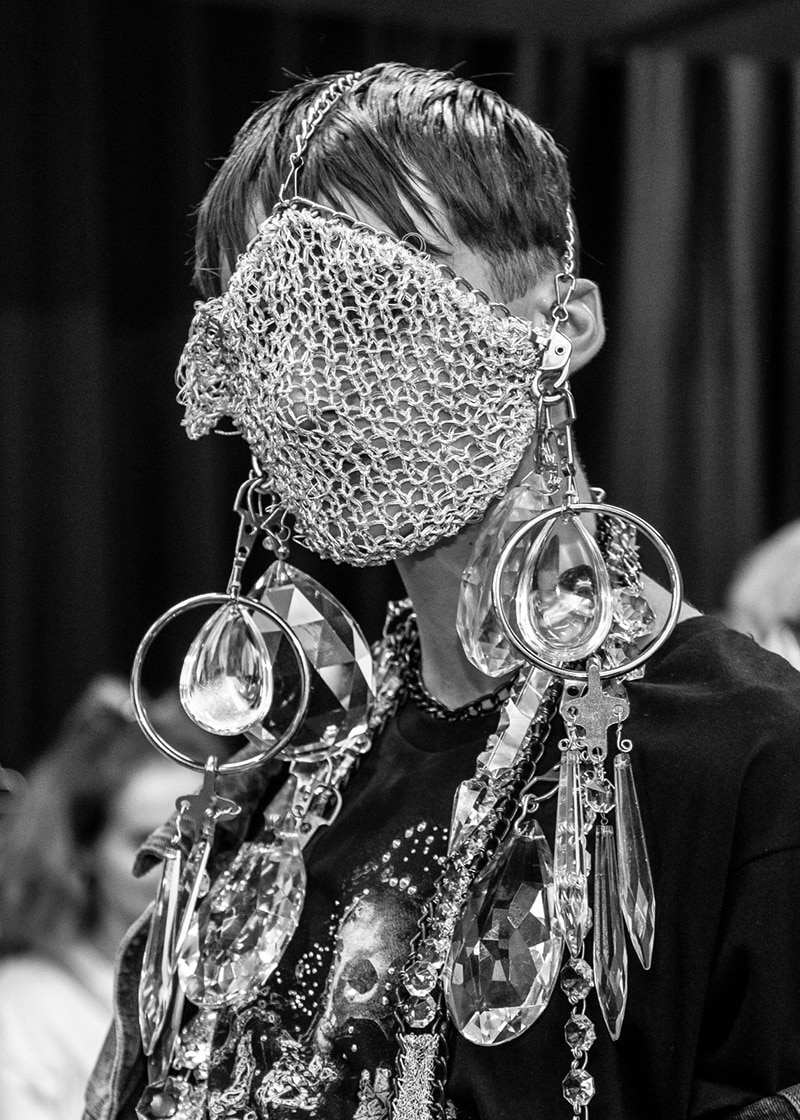 Showcased for the first time at Mode Suisse in Zurich in August, the memorable MADE VISIBLE x ArchivesTM collection by collective Archives/Visual Society led by 2017 MA graduates Tiffanie Bellenot and Victor Prieux set the closure of the fashion show, enthralling the public with the reflective fibers of the fabrics used for the clothes on display. MADE VISIBLE is an initiative by TCS, used to promote visibility in road traffic.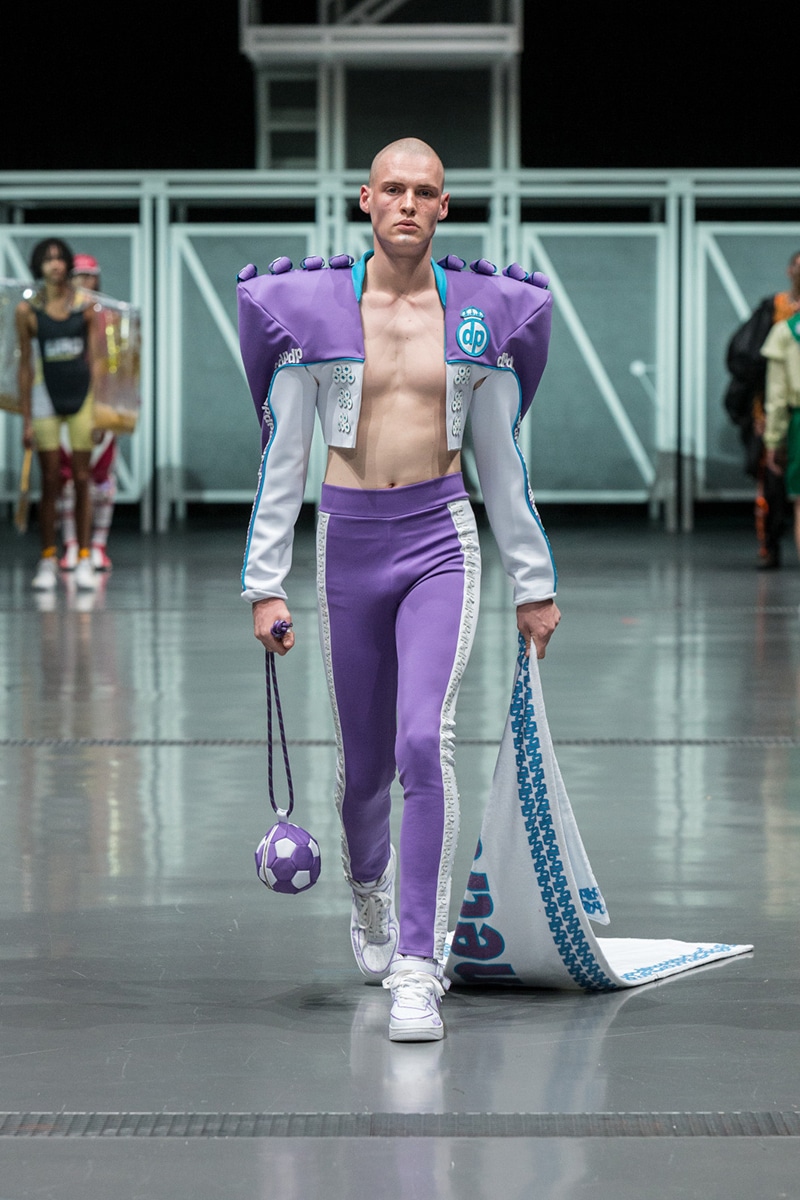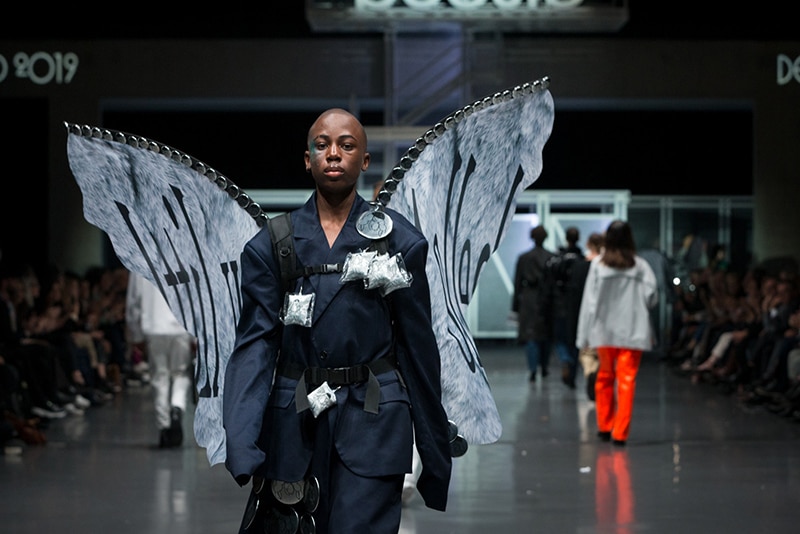 THE 2019 BACHELOR BONGENIE AWARD was awarded to Thomas Clément. The jury was intensely moved by Clément's knowledge on storytelling, through his collection "Crash". Members of the jury emphasized his powerful concept and extremely consistent approach to fabric which Clément vented in a unique way, adding his own touch to cuts and silhouettes. His clothes show an ability to capture the moment with humor while showing excellent technical expertise.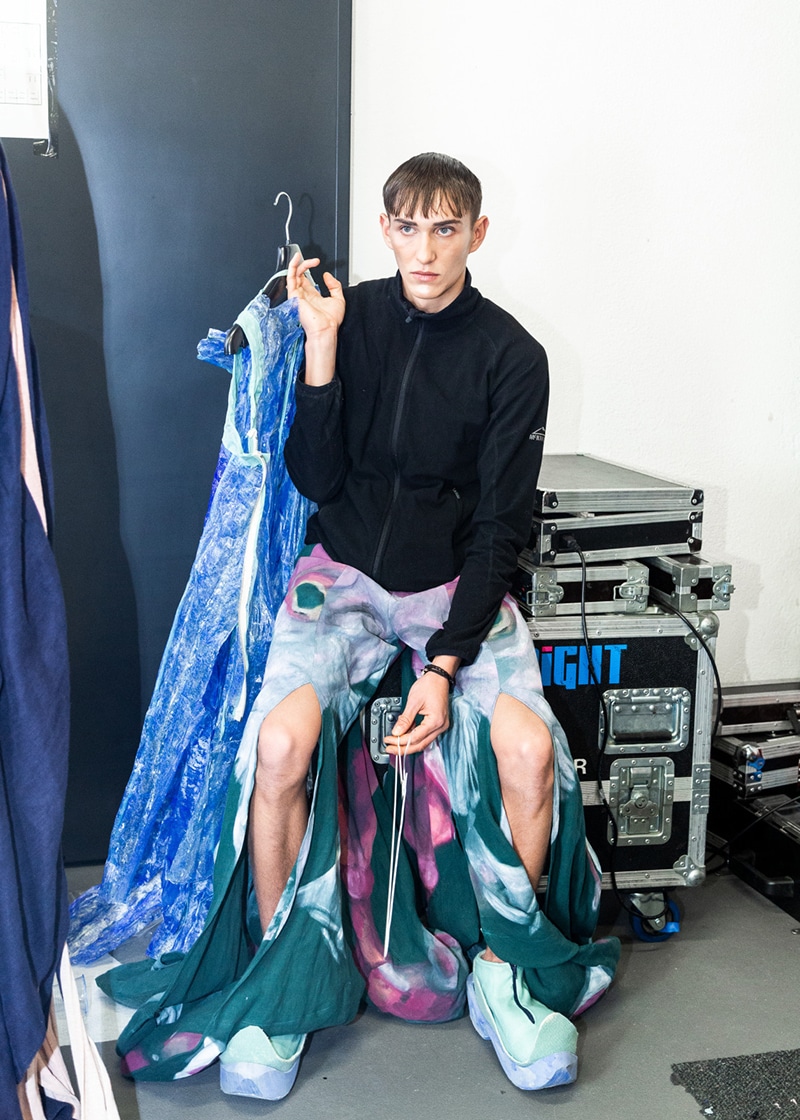 THE 2019 MASTER MERCEDES BENZ AWARD was awarded to Emma Bruschi.  Bruschi's skill to convey and reconnect with almost forgotten handcrafts attracted major attention. The jury was seduced by the ground-breaking and modern approach through which she revisited this sector. Bruschi moved the jury with the sincerity of her approach and her ability to arouse emotions through craft-making.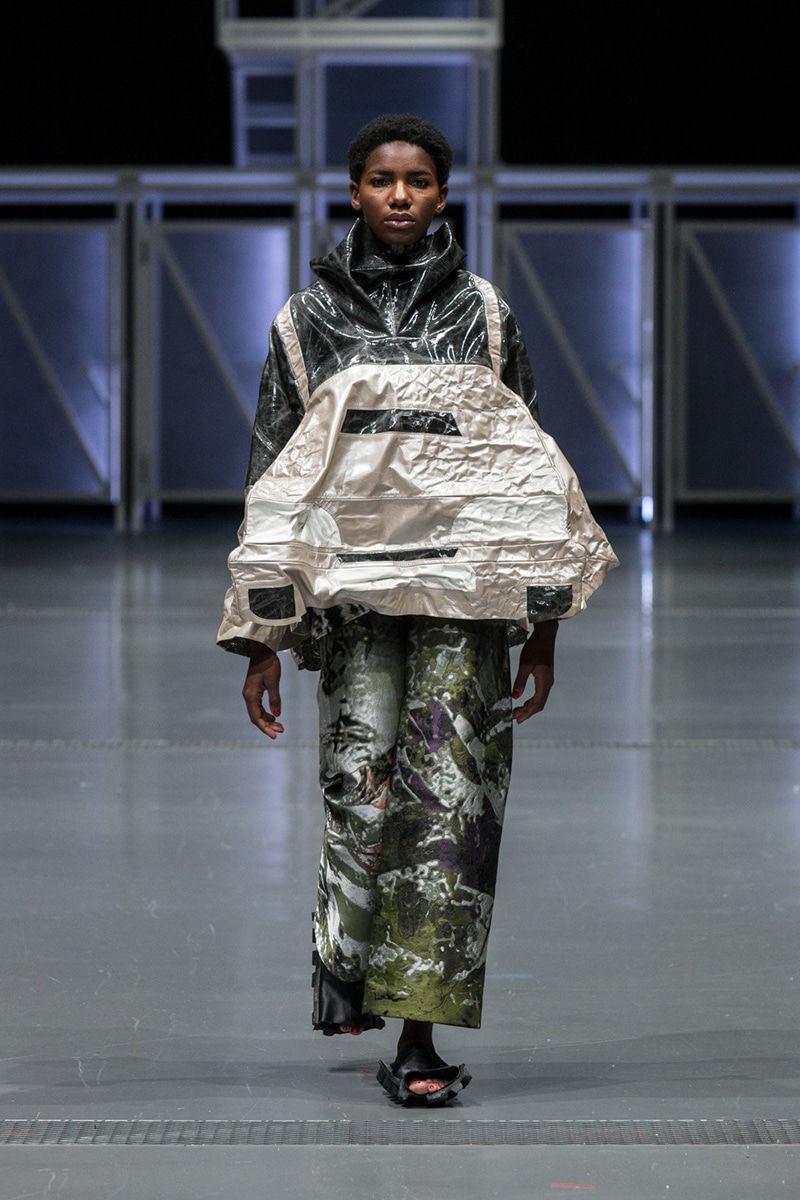 Emma Bruschi's "Almanach" collection draws its inspiration from the Savoyard almanac. "In every village, people worked with wood, straw, and wicker. In every house, people embroidered, spun, knitted, carded, or wrought iron. This domestic know-how was handed down from generation to generation with a love for high-quality workmanship. The "Almanach" collection enabled me to reconnect with those who still know these techniques to create wicker accessories, straw jewelry, and glass embroidery together, at the same time as new home-made bacteriological fermentation processes in order to develop natural leather in a barn."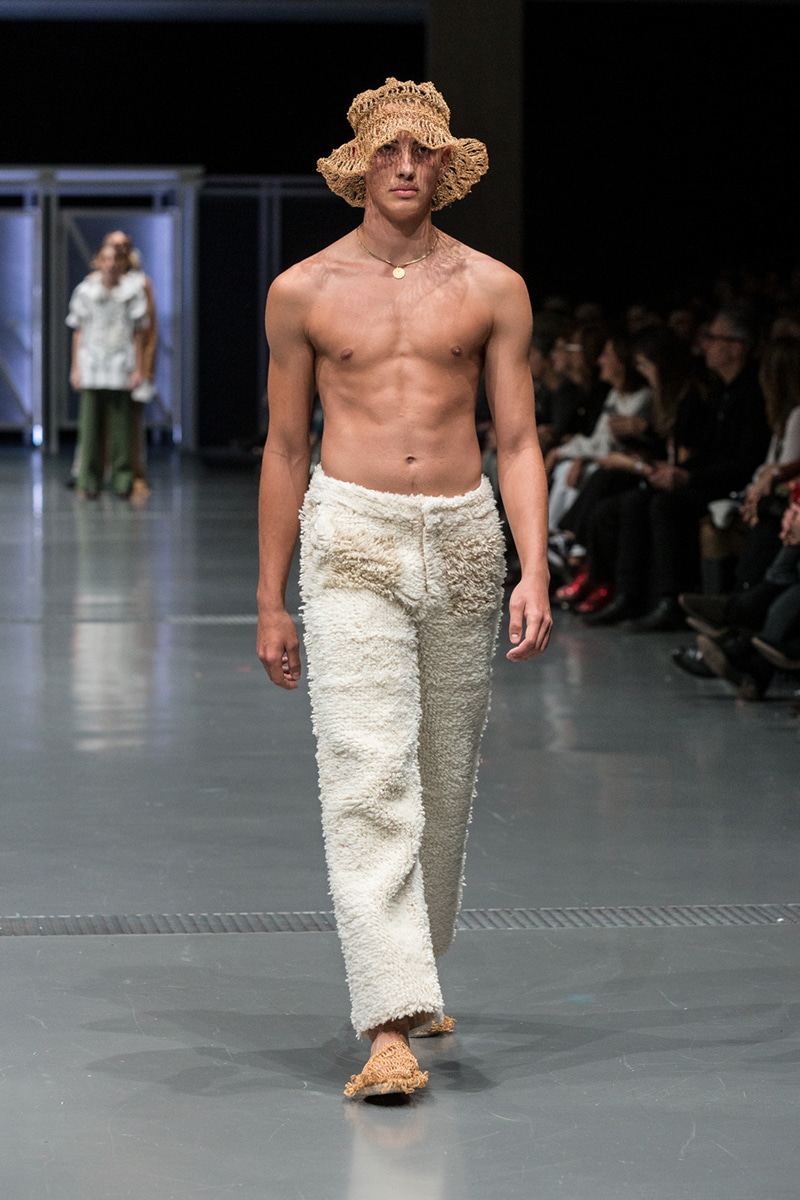 Alongside straw-structured and wicker apparel, Bruschi presented clothes tailored with an innovative plant-based type of leather, developed with vinegar and bacteria. As the winner of the Master's Mercedes-Benz Prize, she will now benefit from a booth provided for her at the upcoming Who's Next or Premiere Classe trade show in Paris.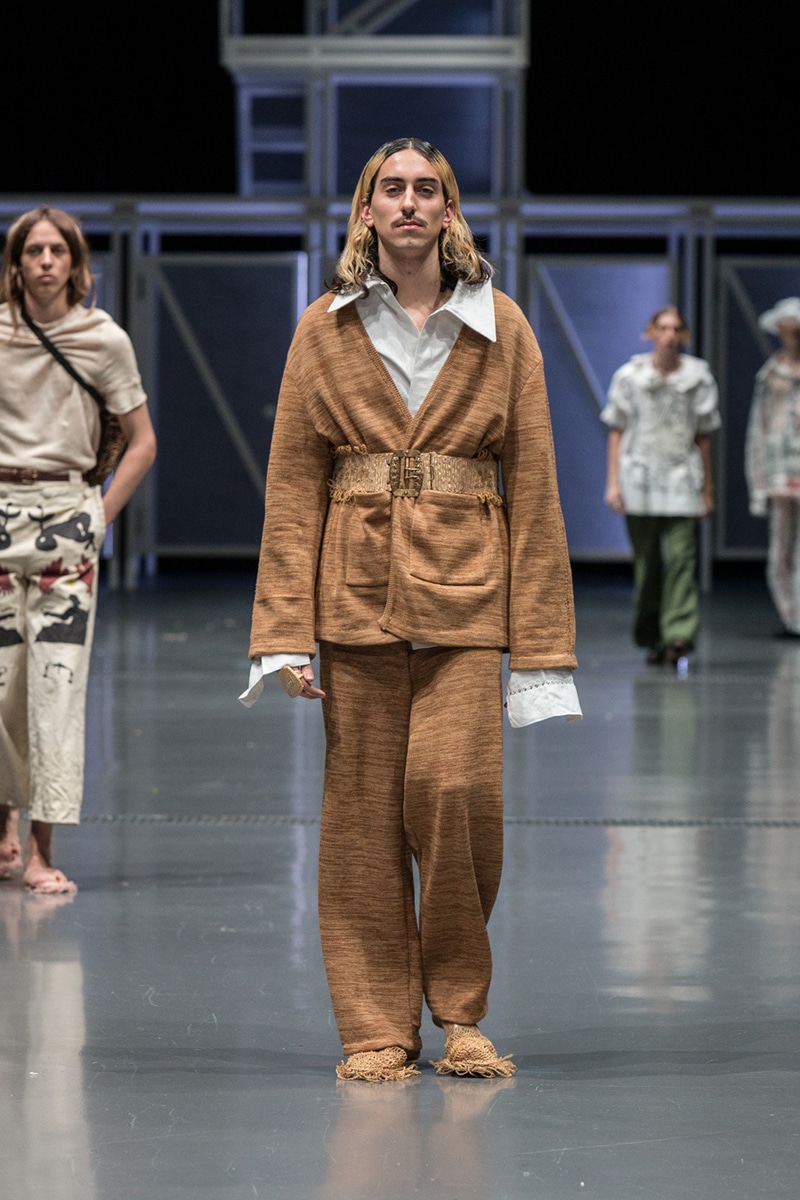 The PRIX HEAD x LA REDOUTE 2019 was awarded to Giulia Chehab for her collection of "Augmented Tote" bags. "Our partnership with HEAD – Genève reflects our commitment to support young creation. It showcases one of these young talents. This year, I wanted, with this Award HEAD x La Redoute 2019, to devote the accessory. Giulia Chehab's work combines aesthetics and practicality. Through four models, the young woman delivers us her version of a beautiful and clever accessory." notes Sylvette Boutin-Lepers, Head of Creative Partnerships & Image La Redoute.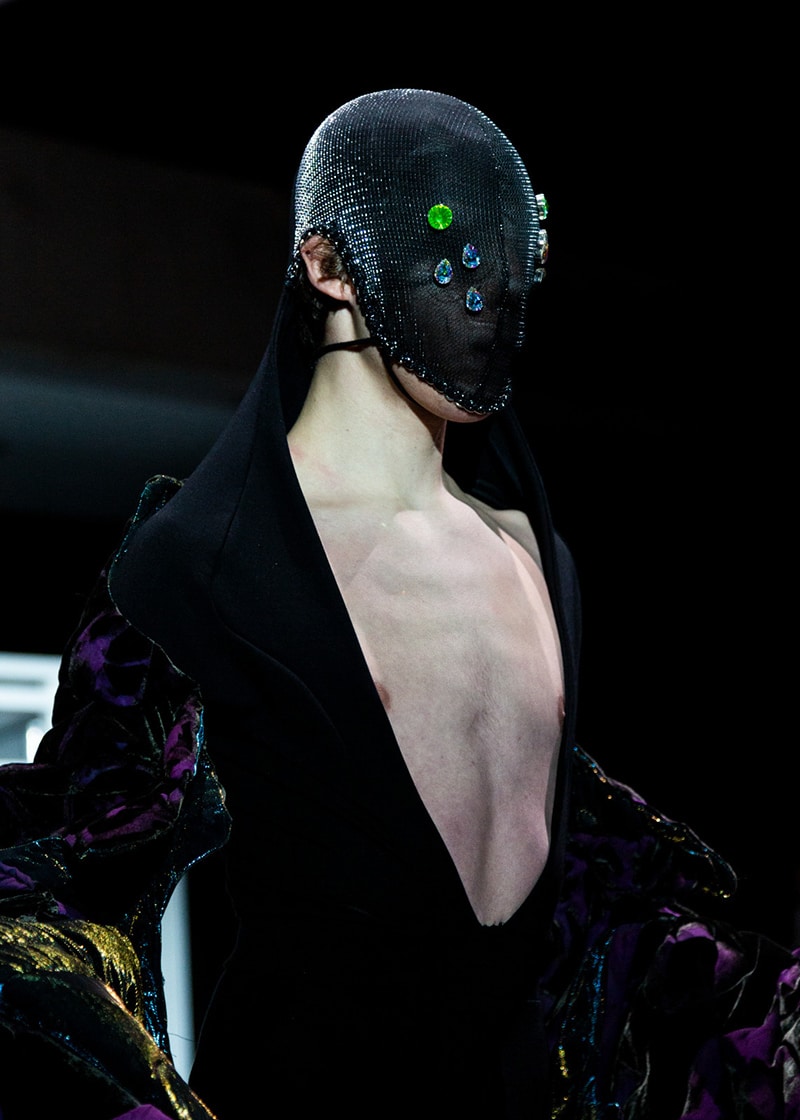 This year the jury counted the likes of:
Rushemy Botter and Lisi Herrebrugh, Creative Directors of Botter and Nina Ricci, Presidents of the Jury
Yannick Aellen, Director and Founder Mode Suisse, Zurich
Grégoire Alexandre, photographer, Paris
Sylvette Boutin-Lepers, Head of Partenariats Créateurs & Image, La Redoute, Roubaix
Kim Dang, journalist & art director, Z Style, NZZ am Sonntag, Zurich
Agnès Liely, Director Création, Décor and VM International, CHANEL, Paris
Krzysztof J. Lukasik, Jewellery, Gifts, Accessories, Eyewear, Special Projects & SLG Senior Designer at LOEWE / LVMH
Vincent Lyleire, Prêt-à-porter Sales Director, Who's Next & Premiere Classe, Paris
Valentina Maggi, Consultant by FLORIANE de SAINT PIERRE & ASSOCIES
Aurélie Nicod, Buying Coordinator, Bongénie Grieder, Genève
Aya Noël, Editor-at-large, 1GRANARY magazine, Bruxelles
Séverine Saas, deputy editor-in-chief, T du Temps, Lausanne
PHOTOS: HEAD – Genève, Raphaëlle Mueller & Baptiste Coulon