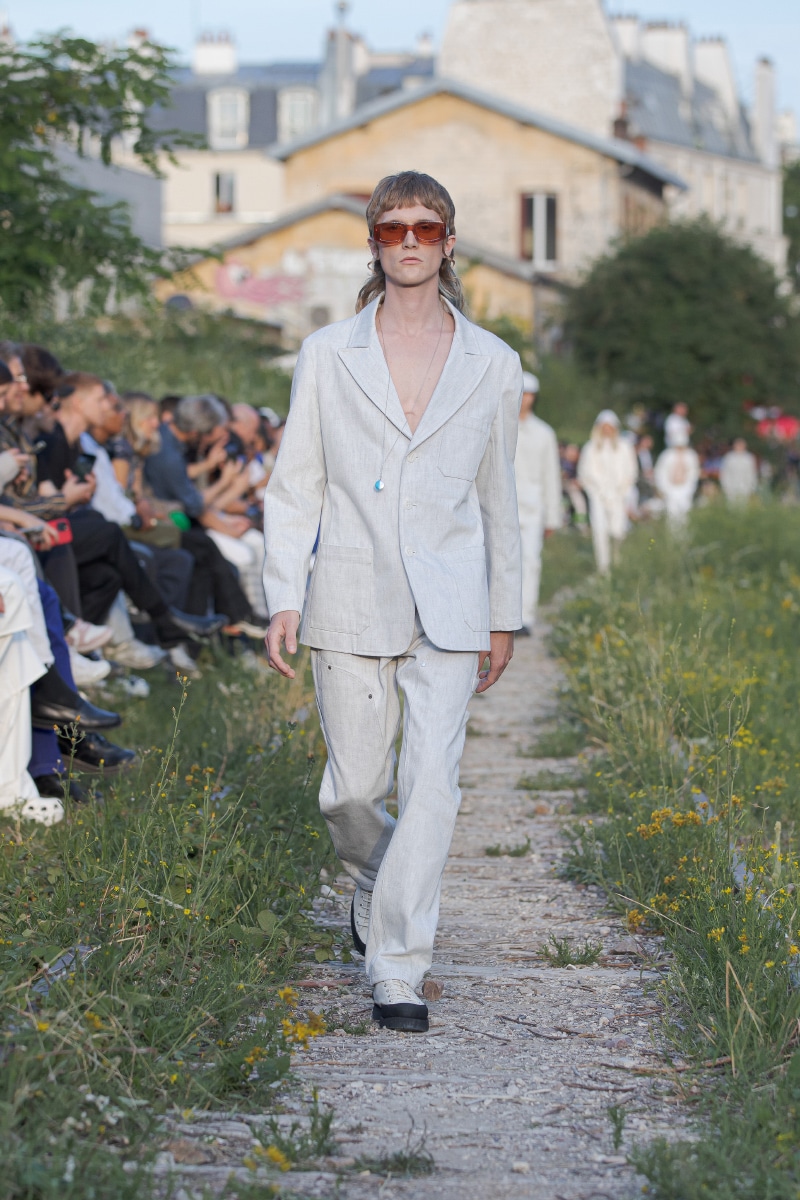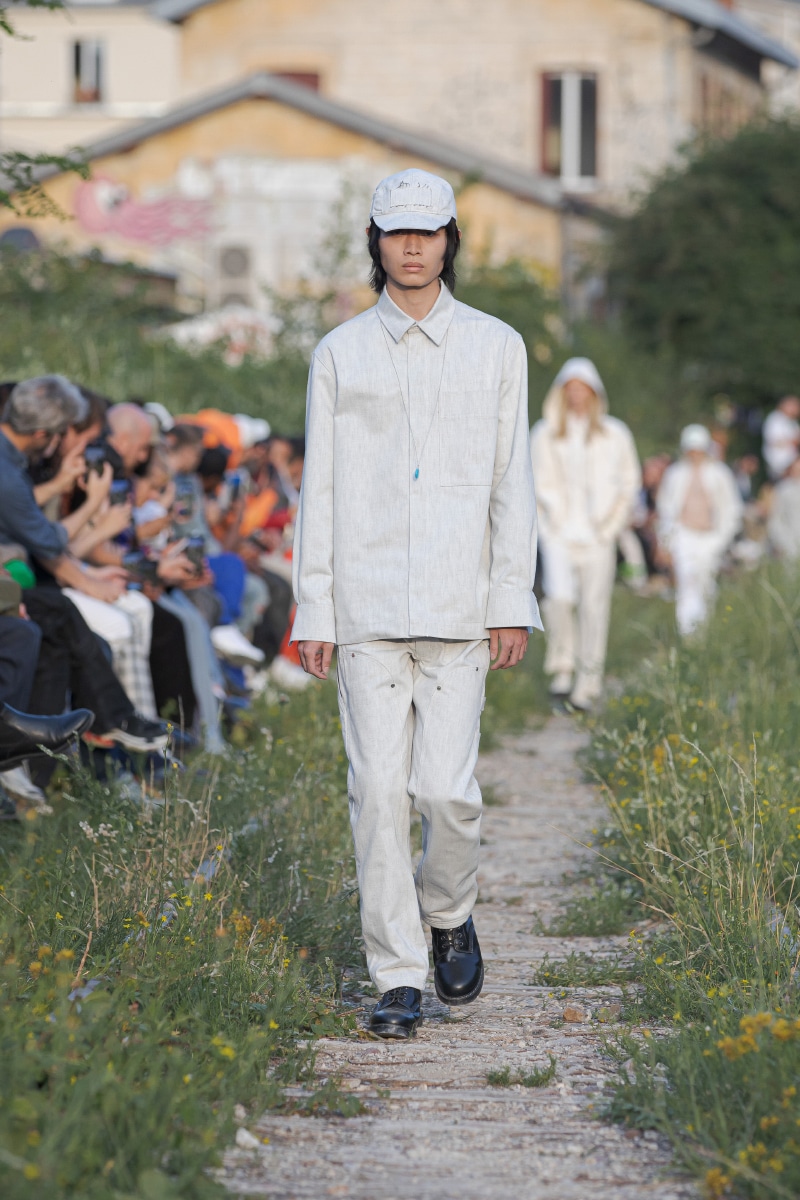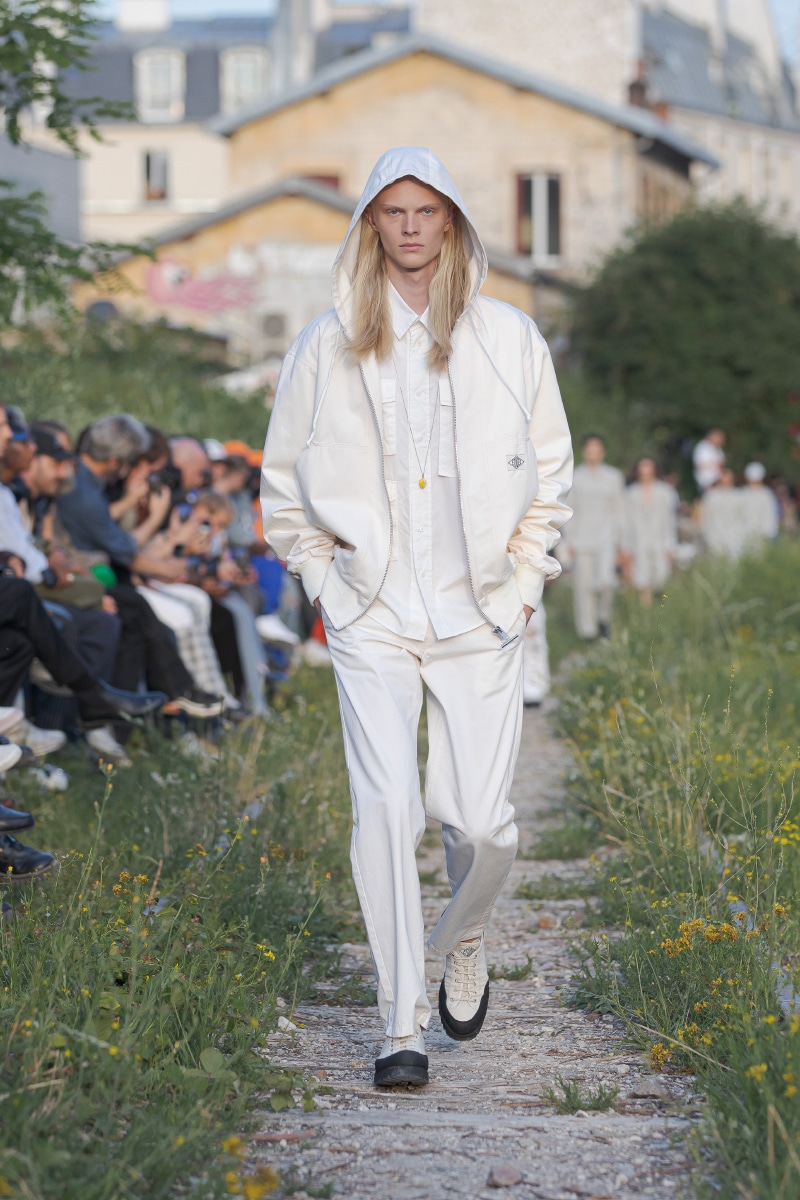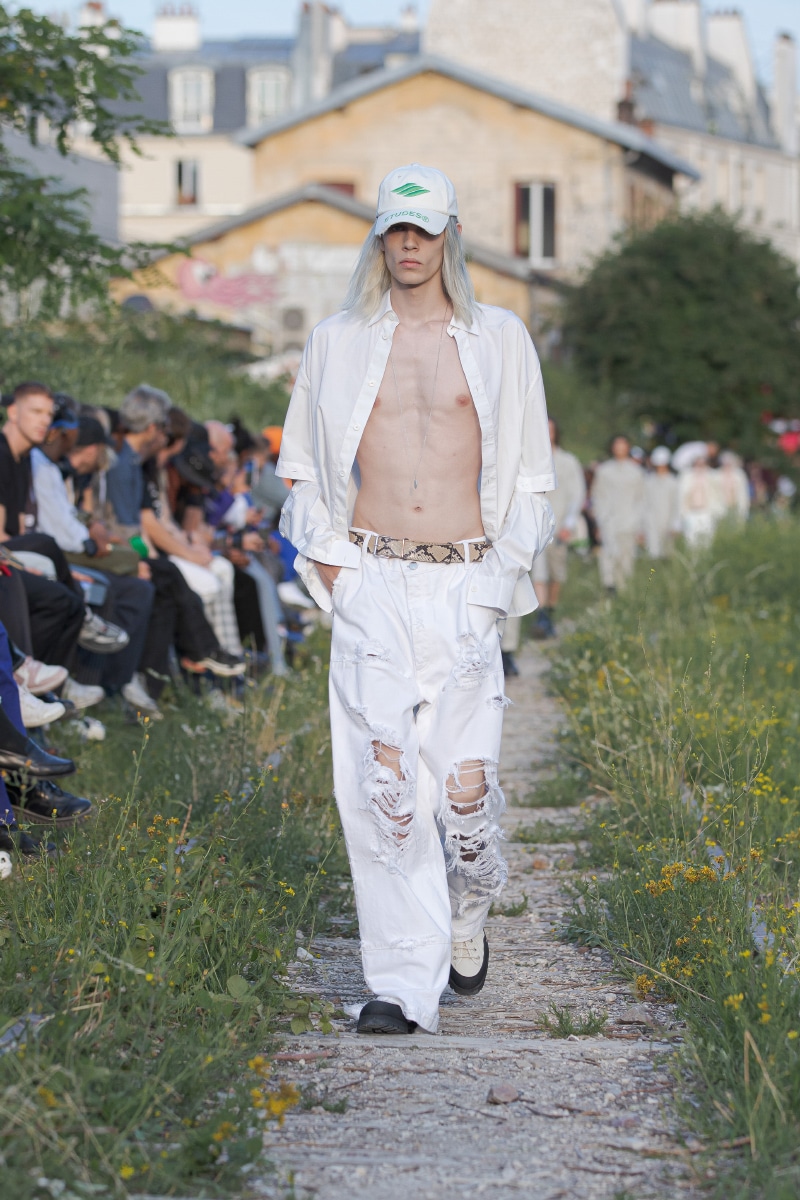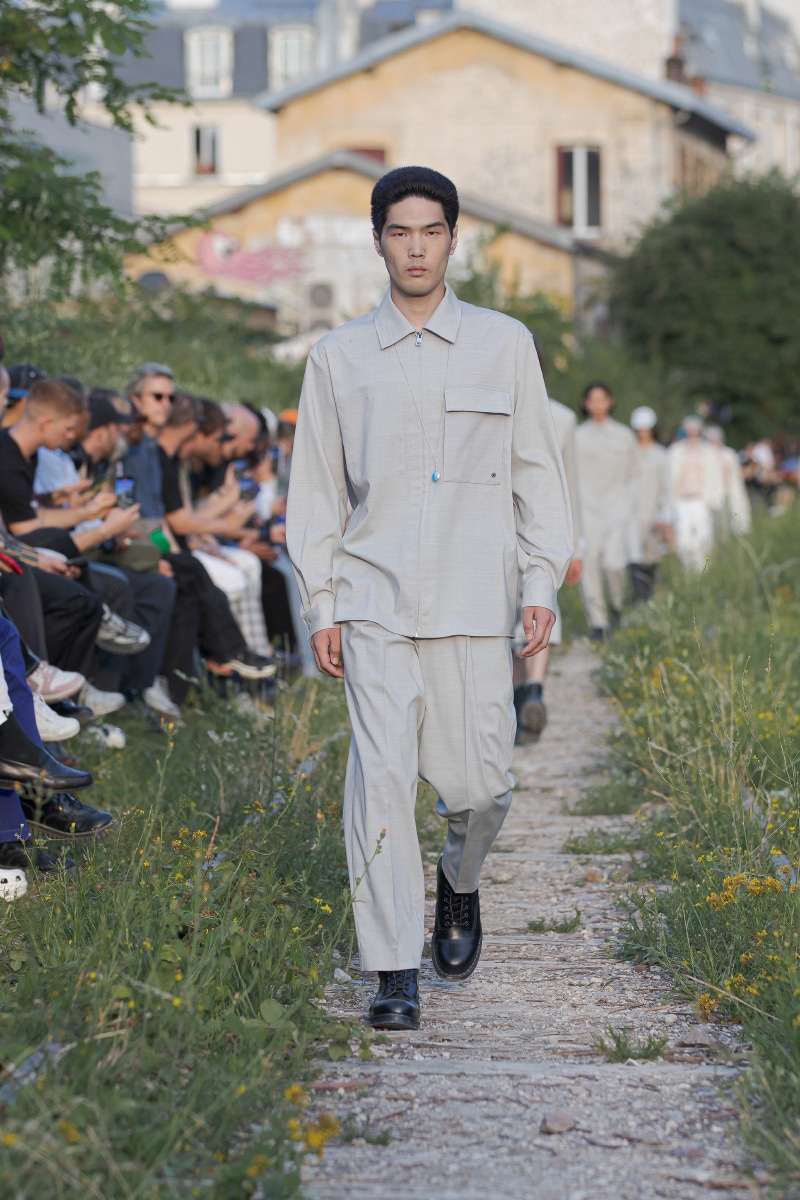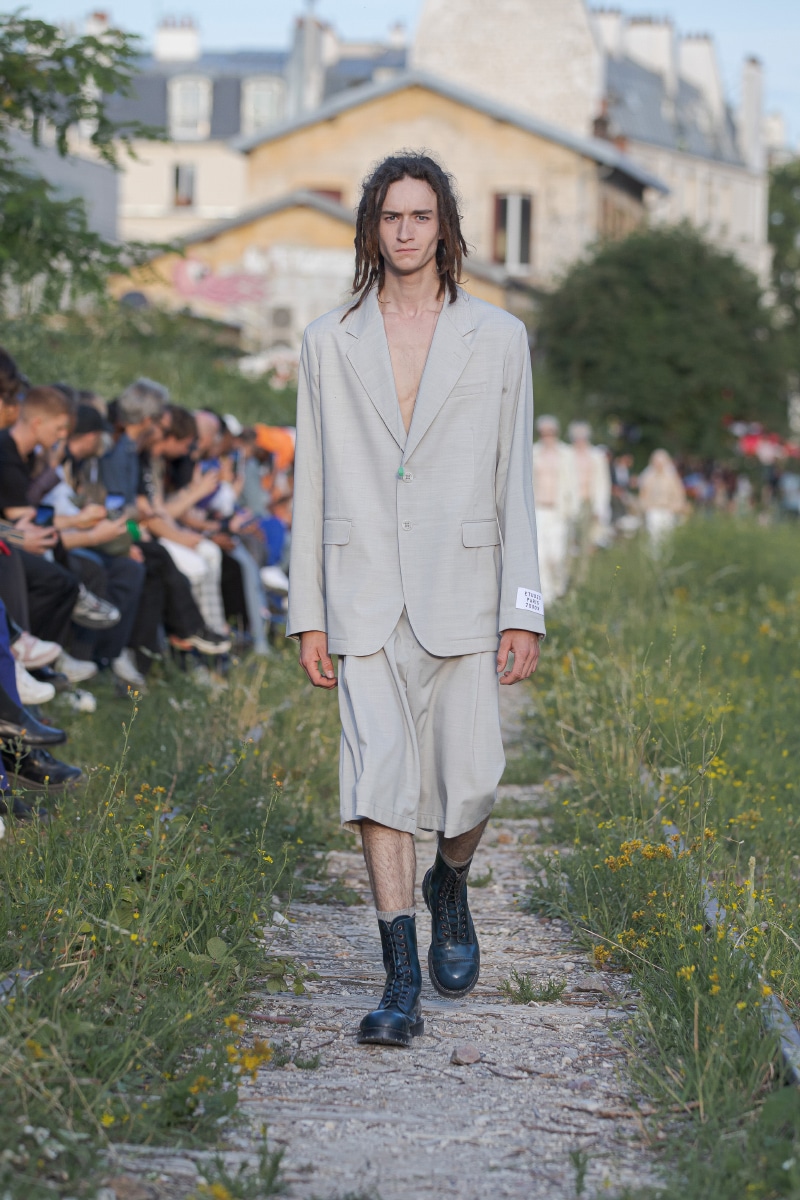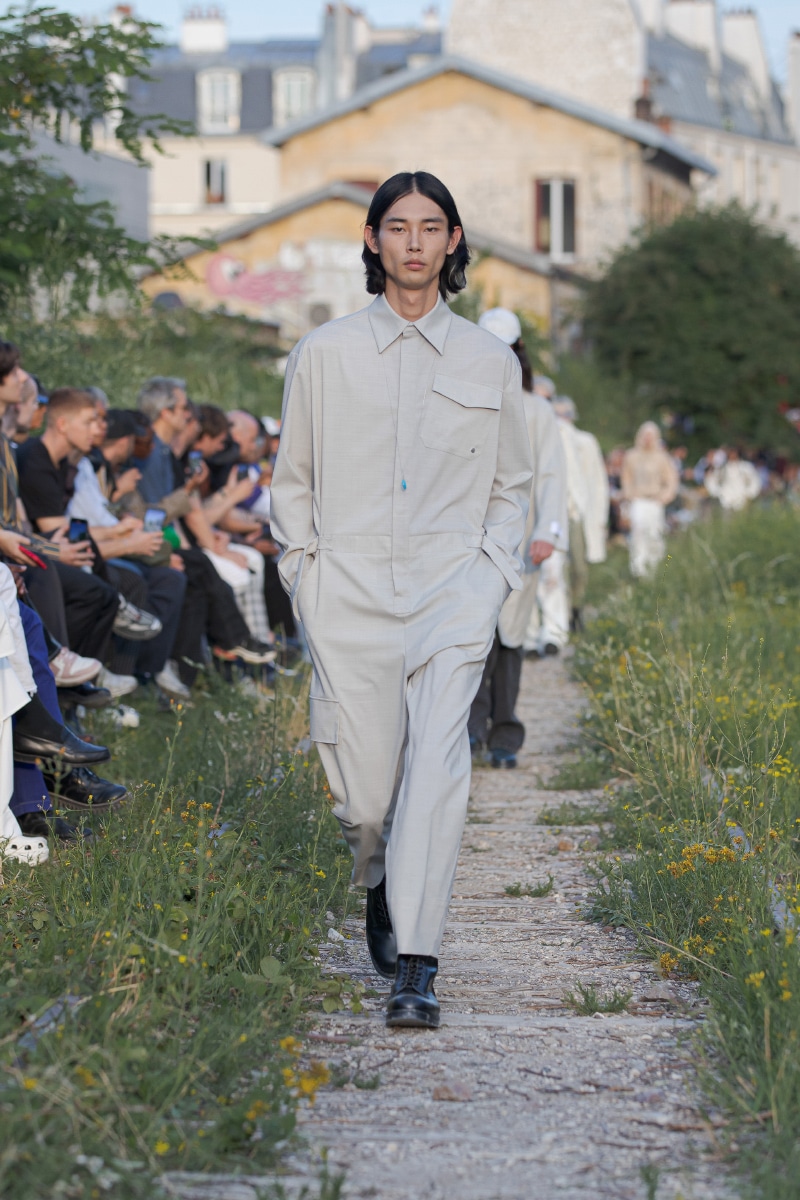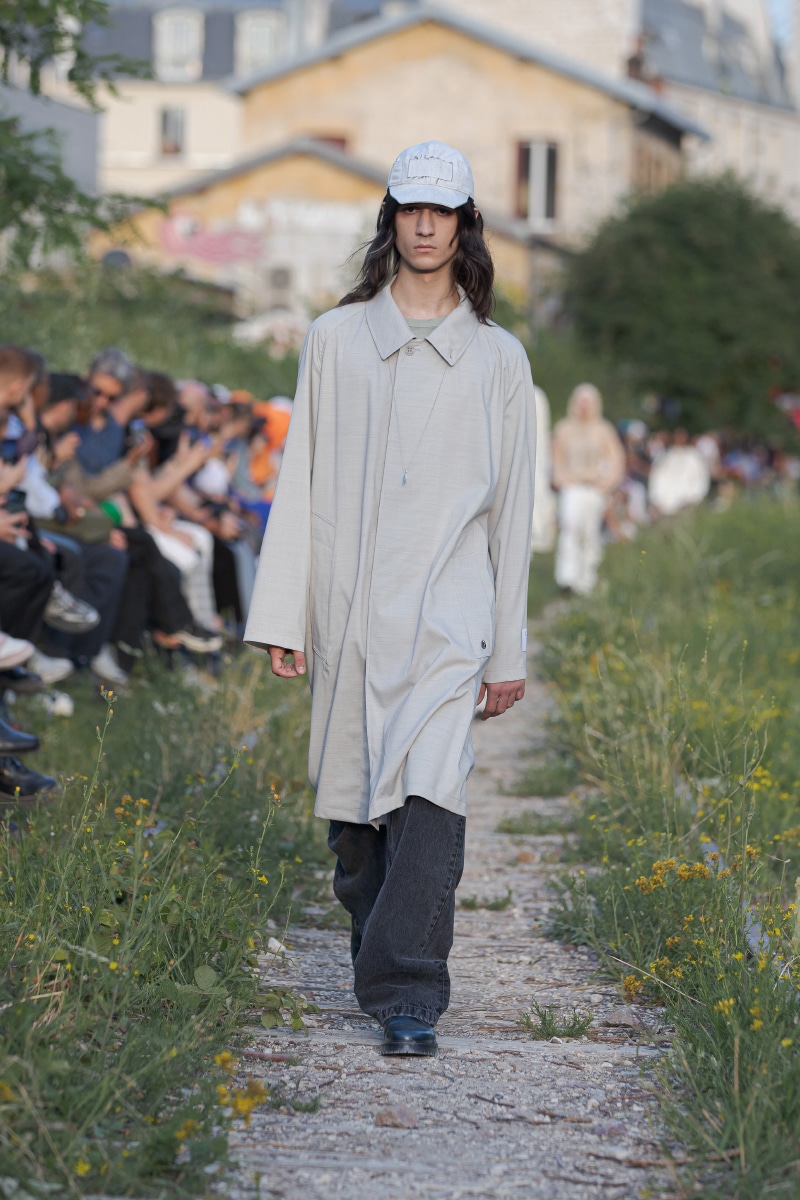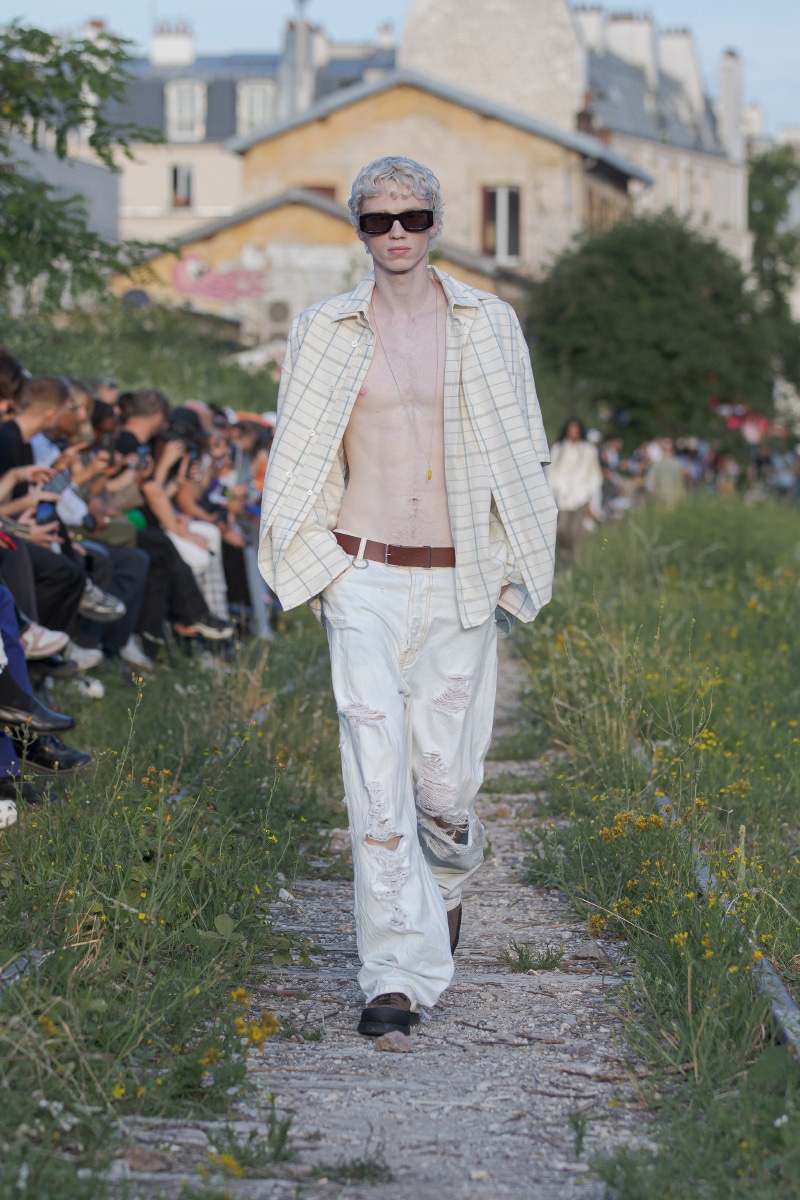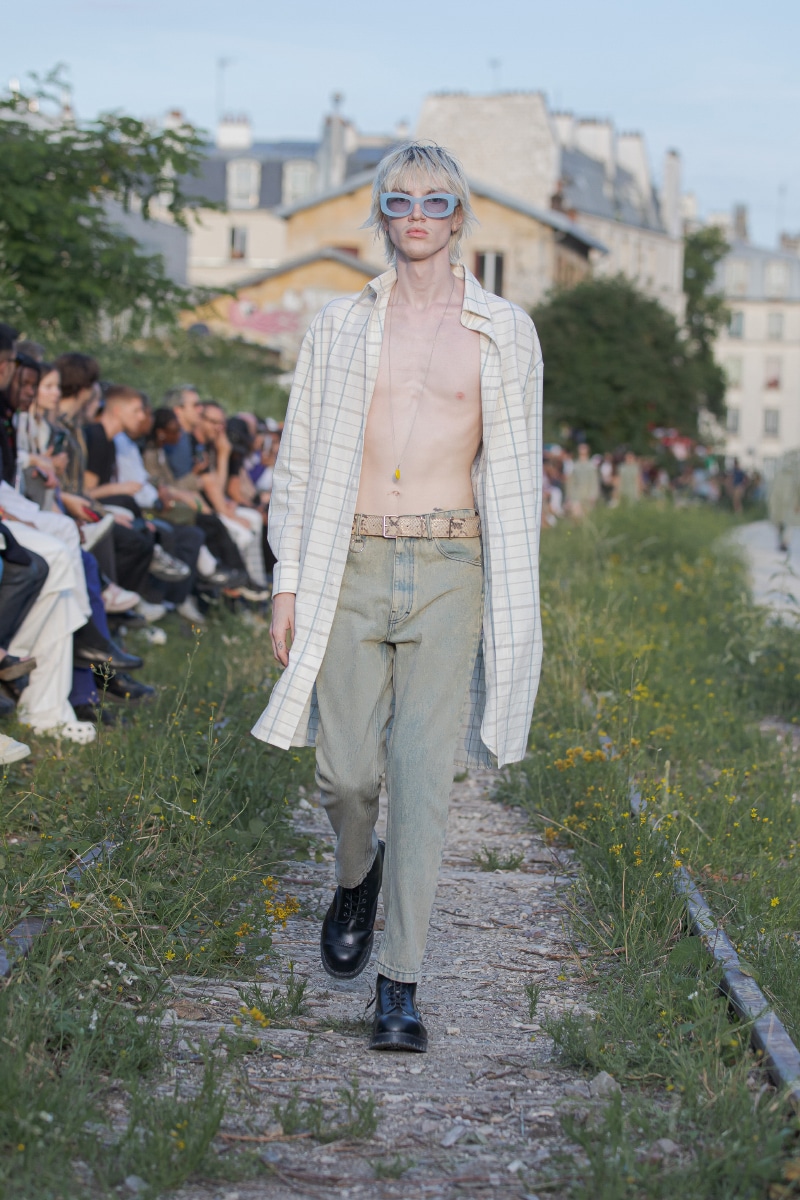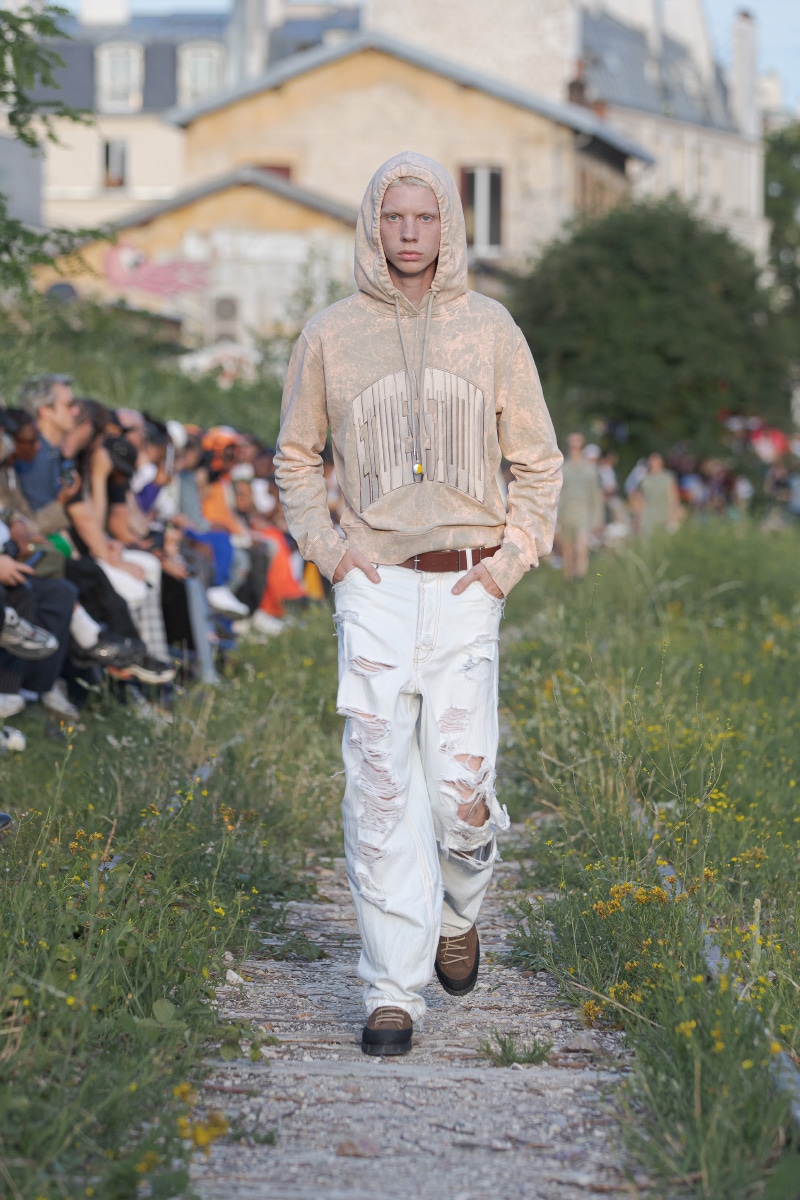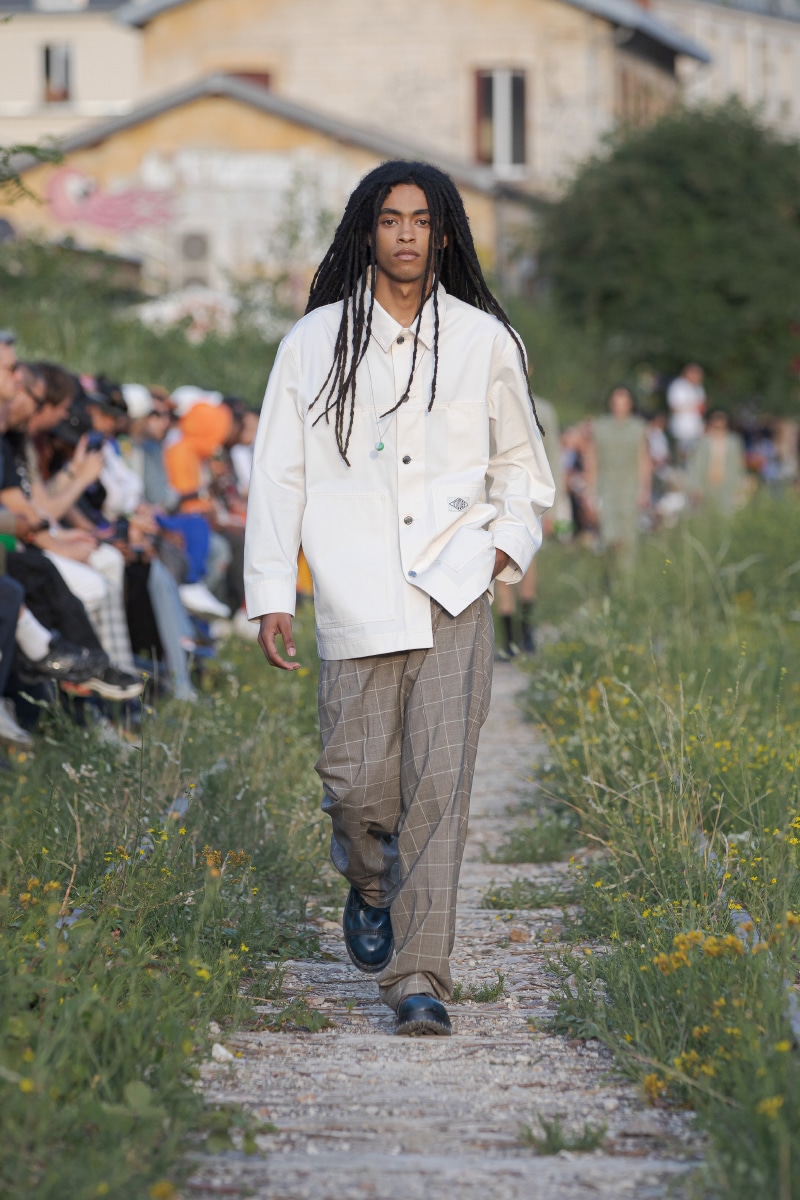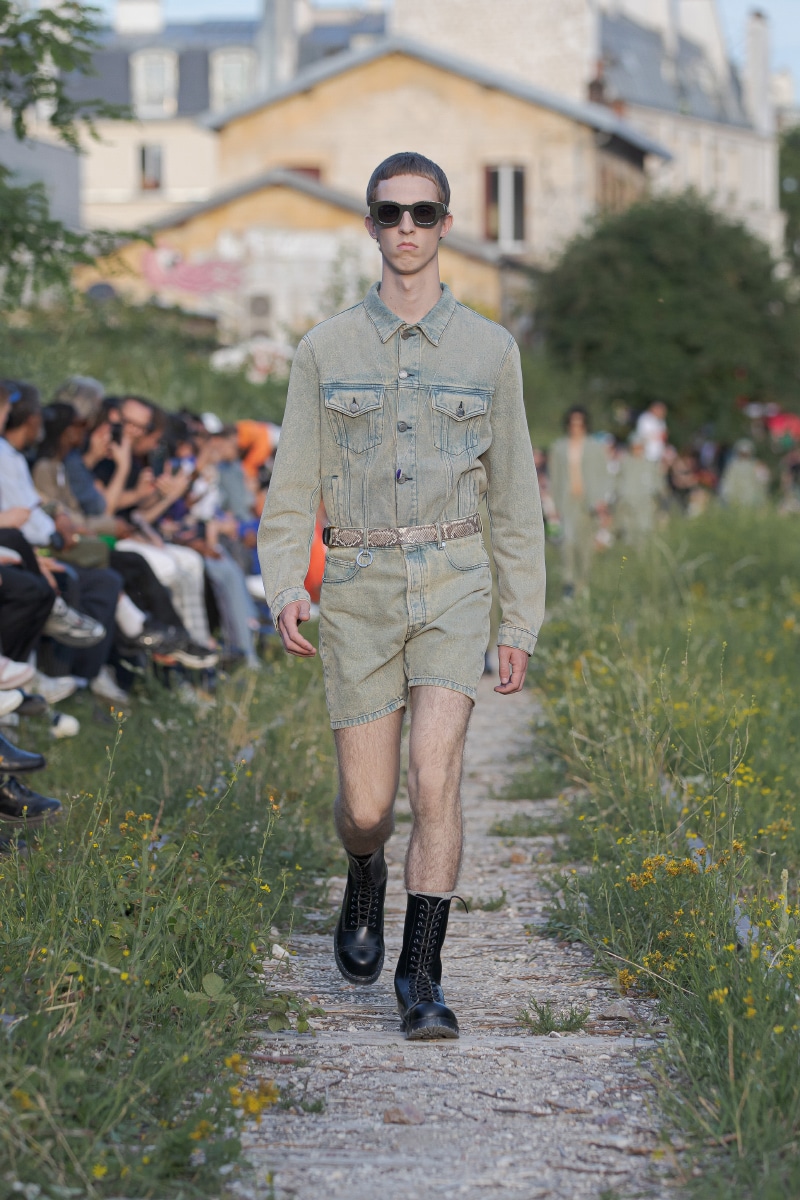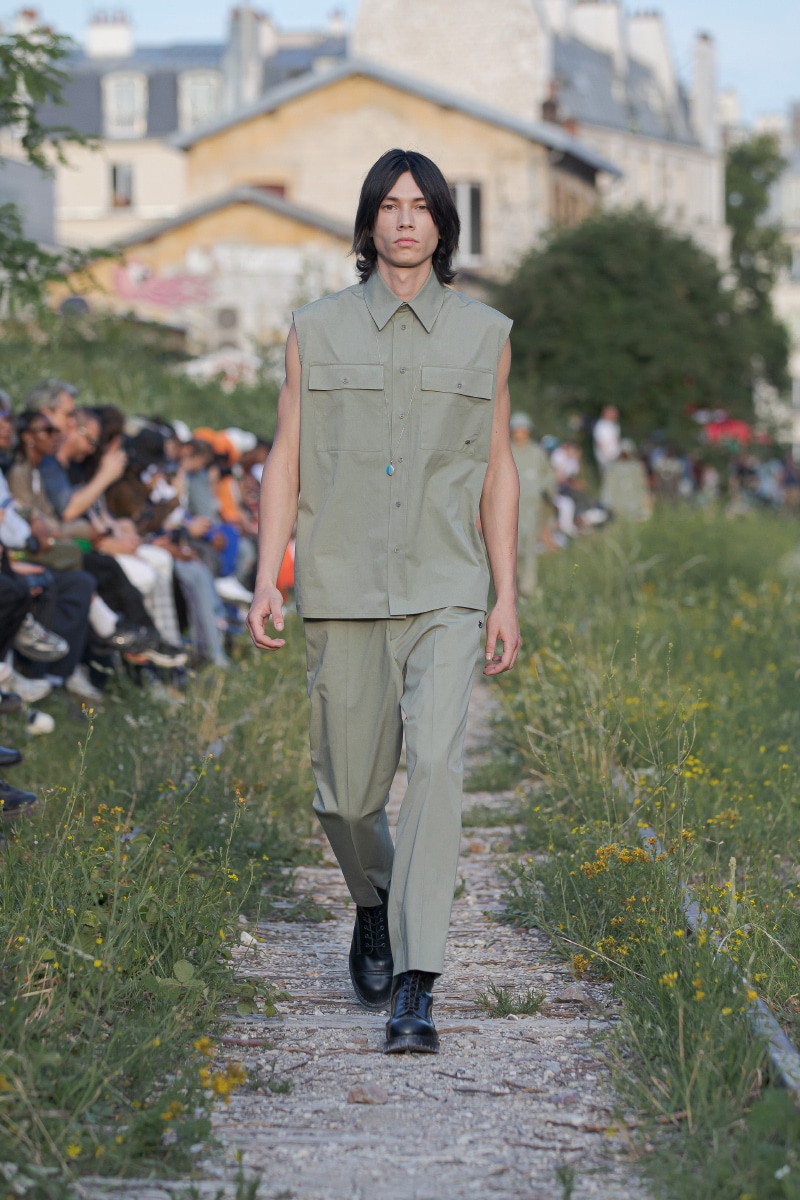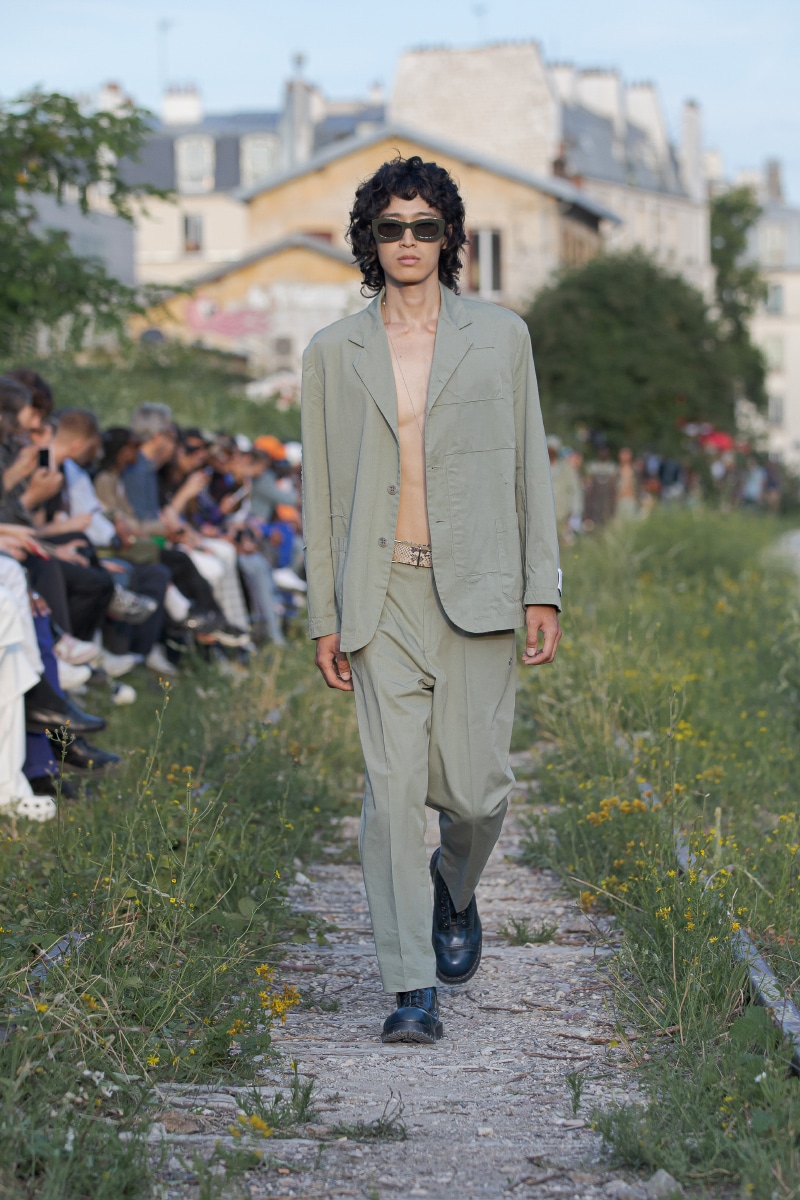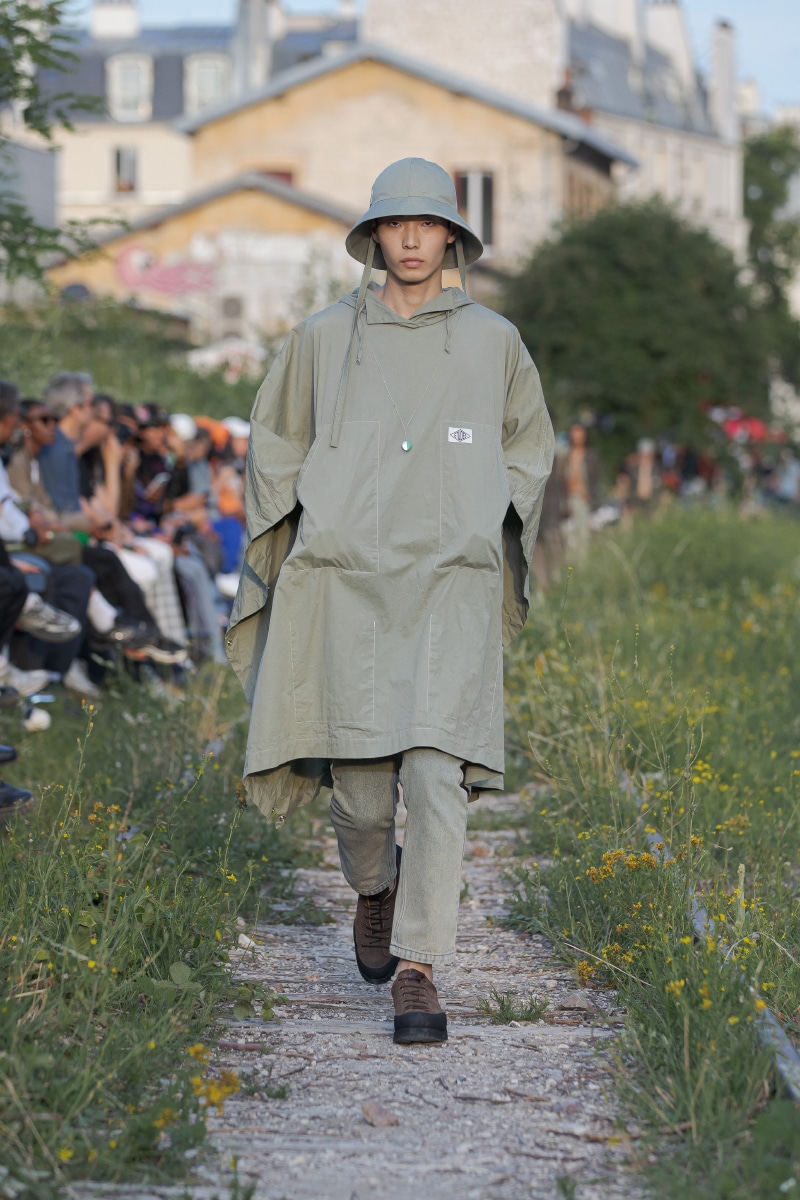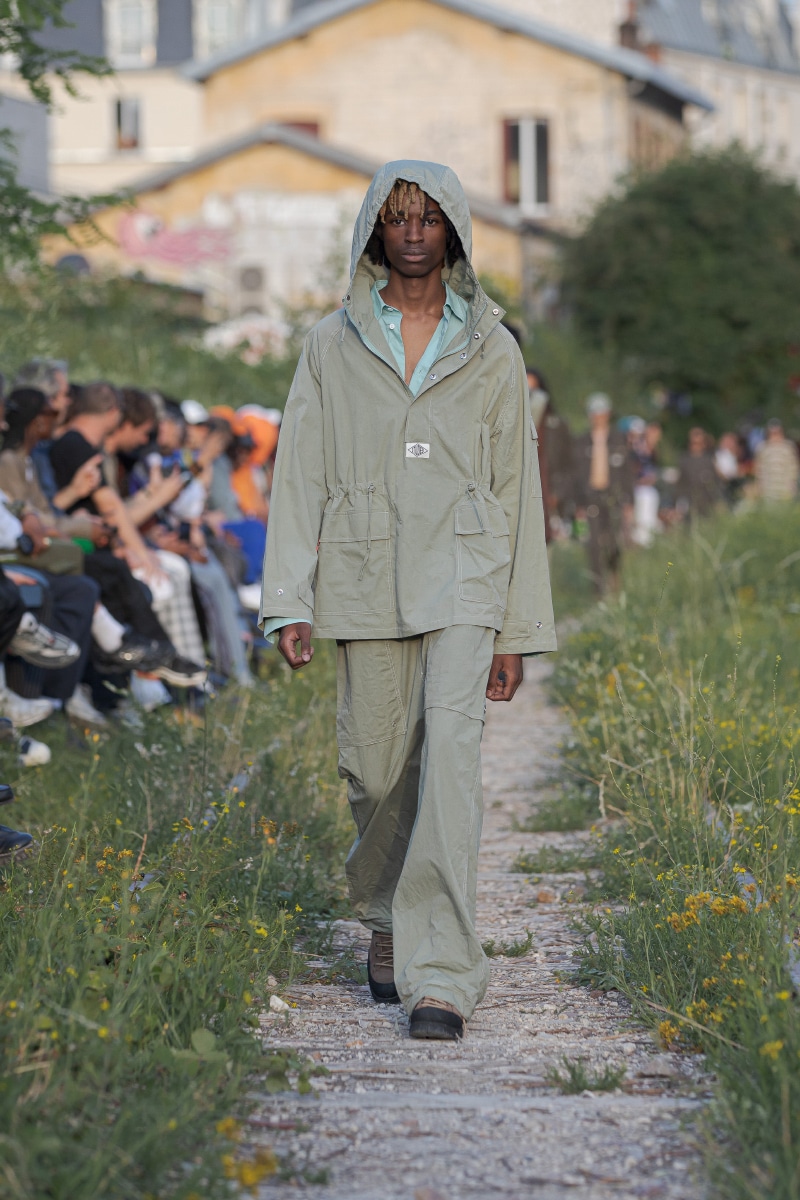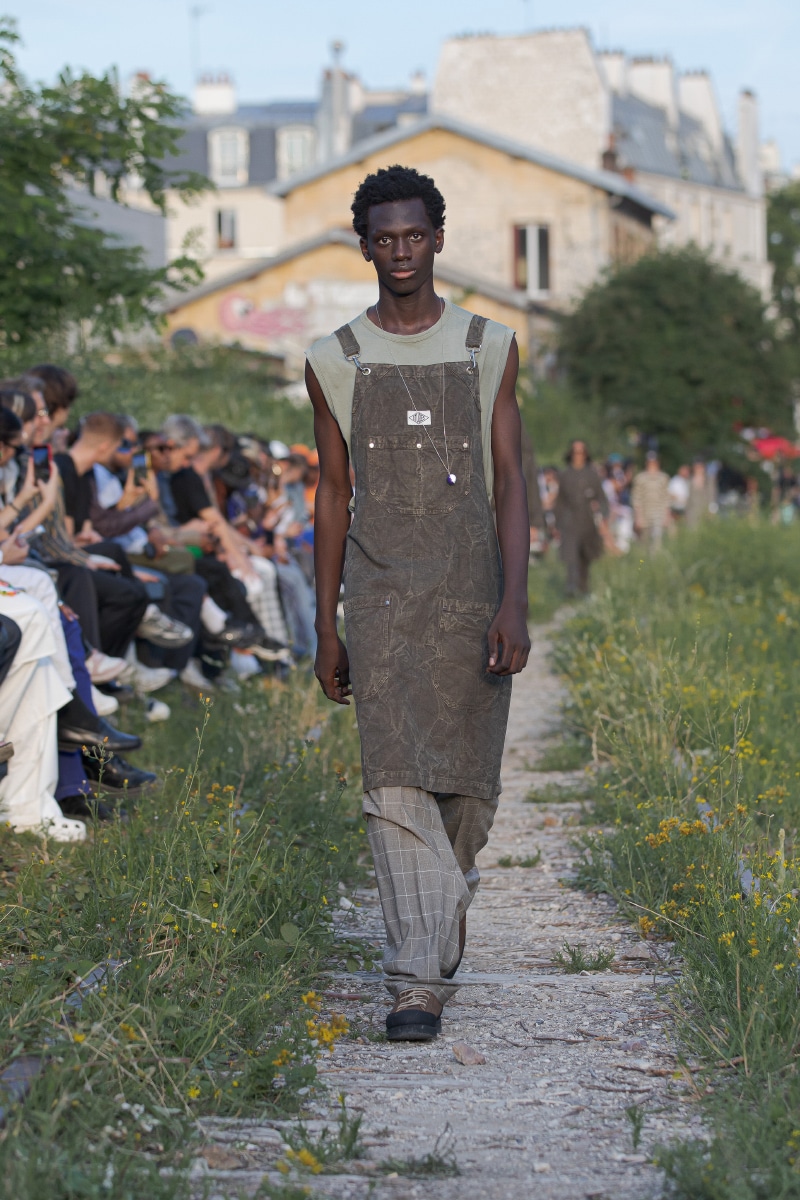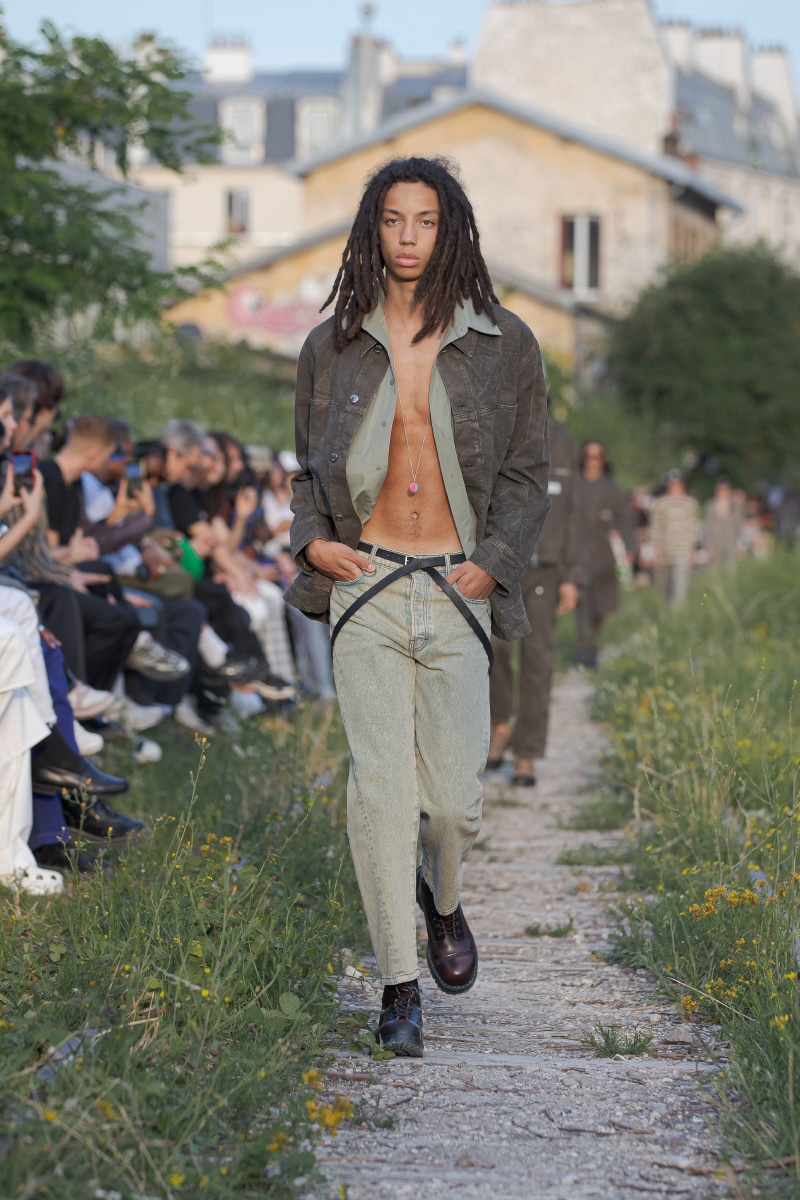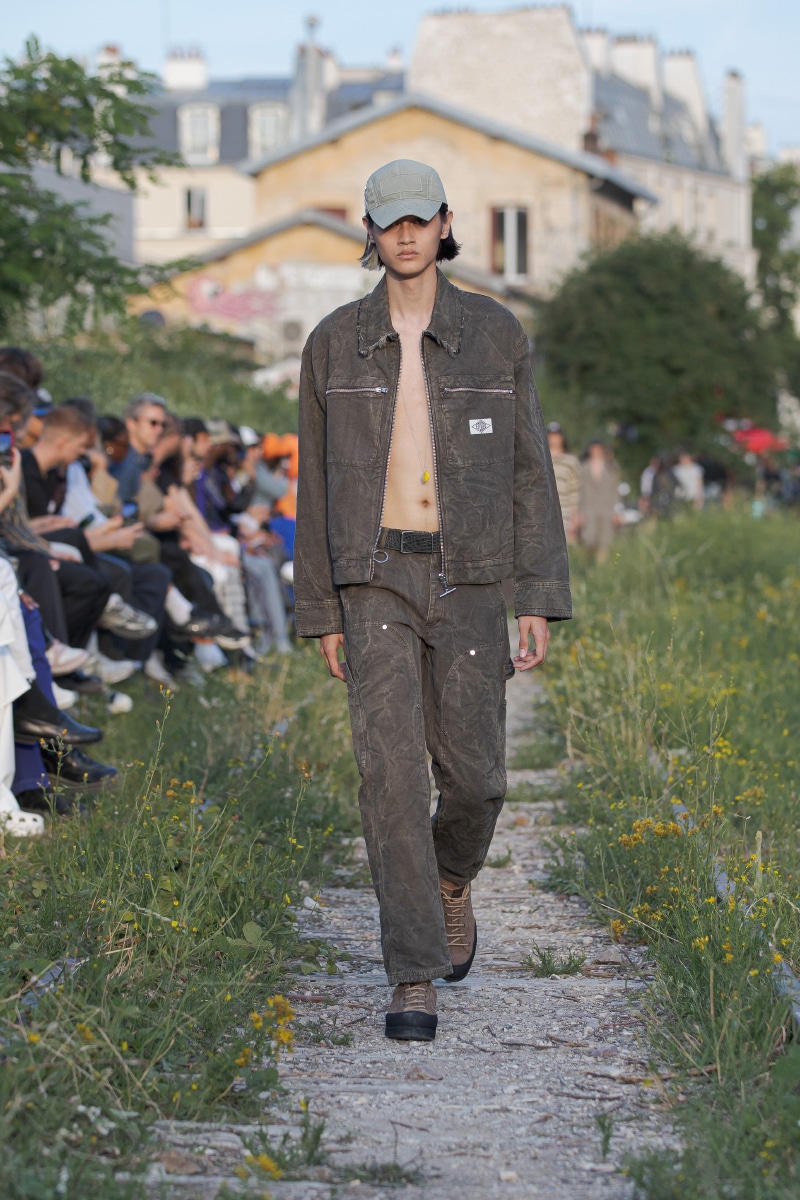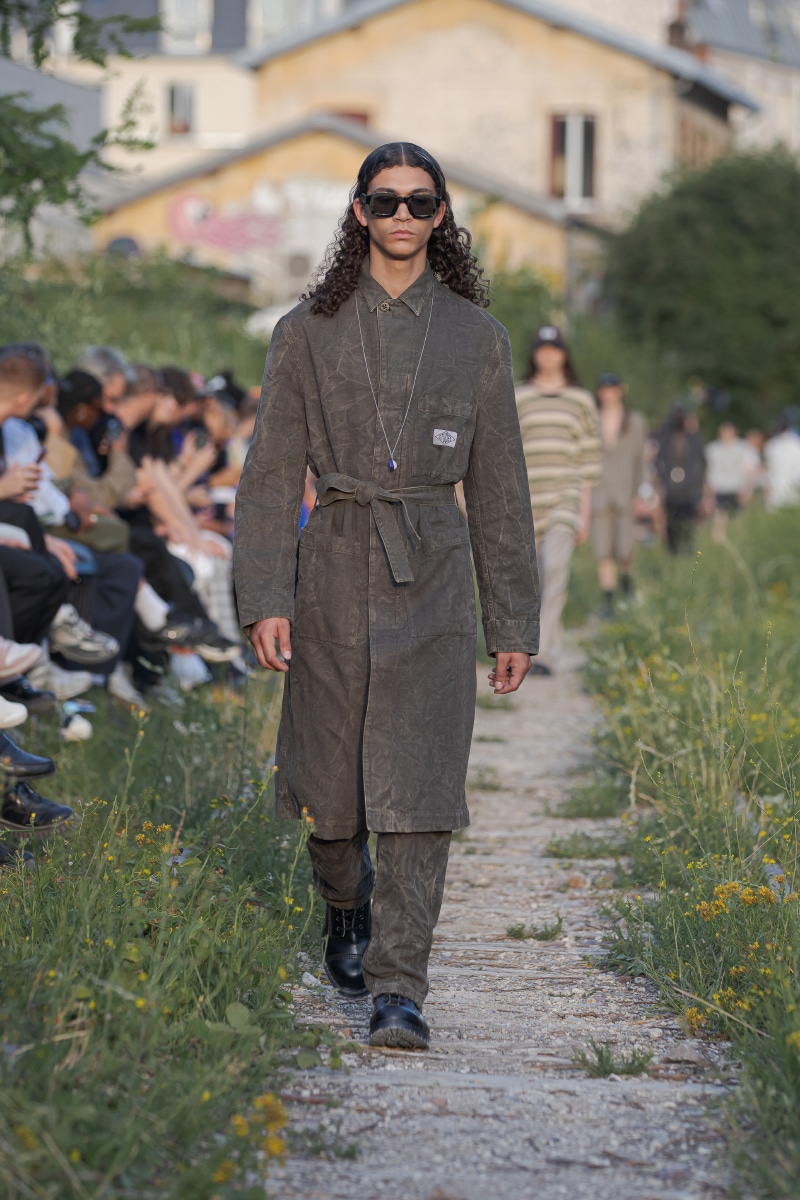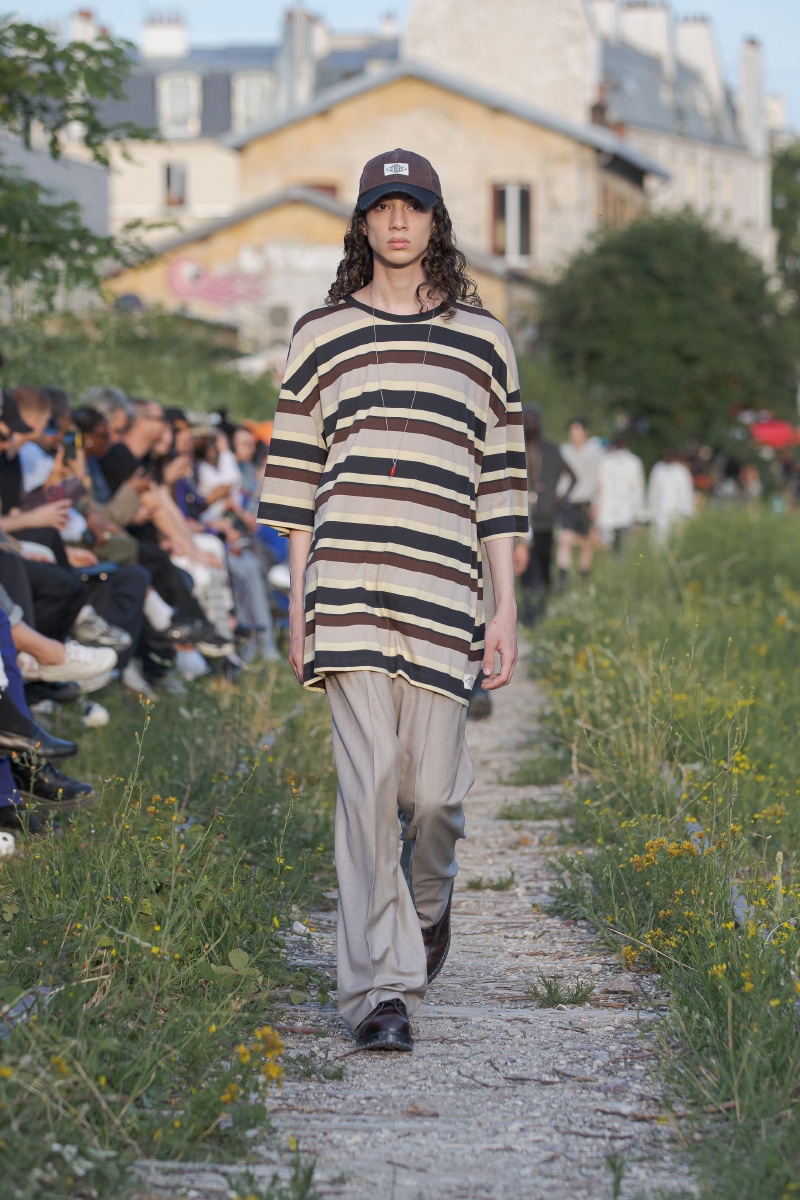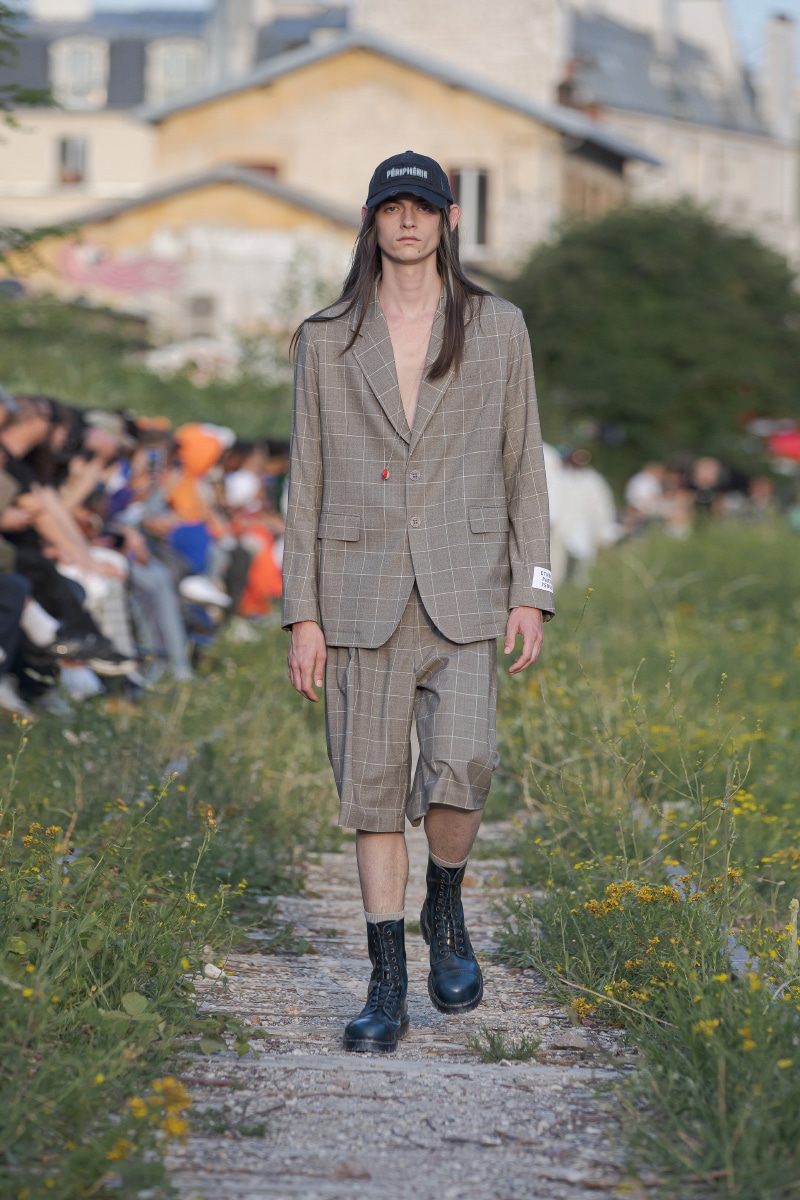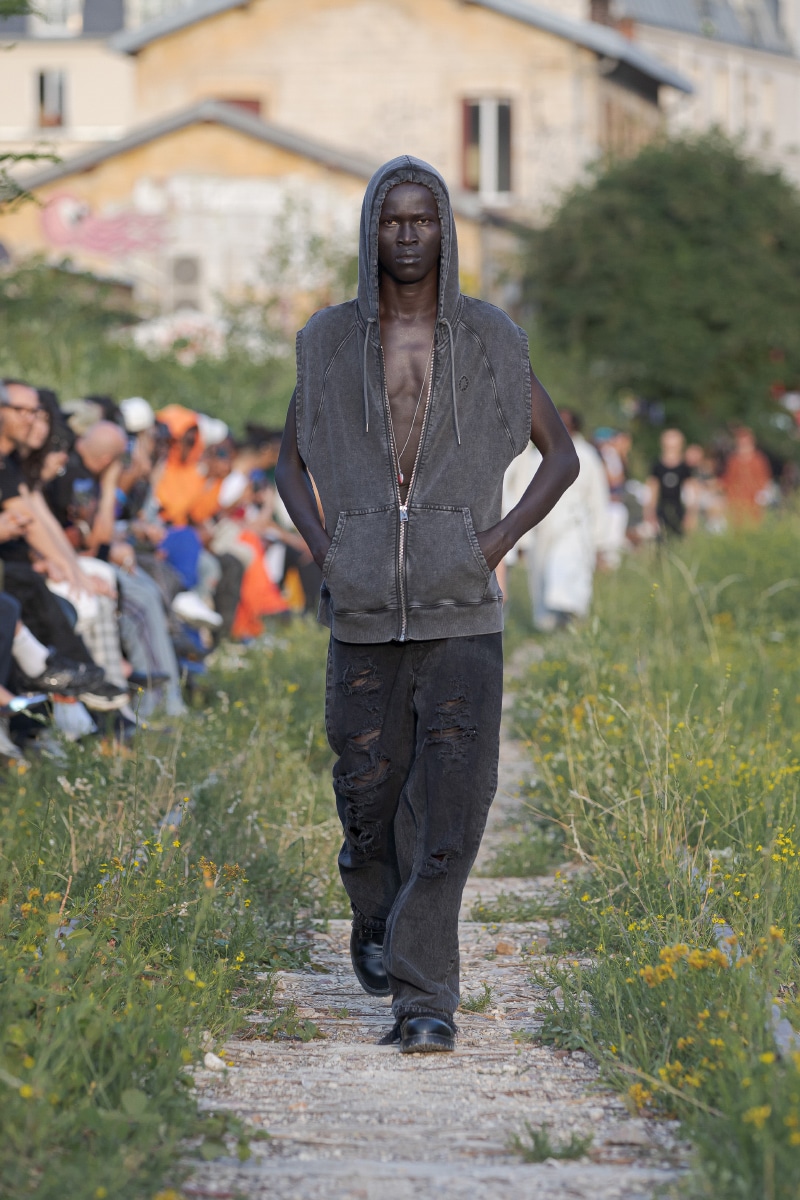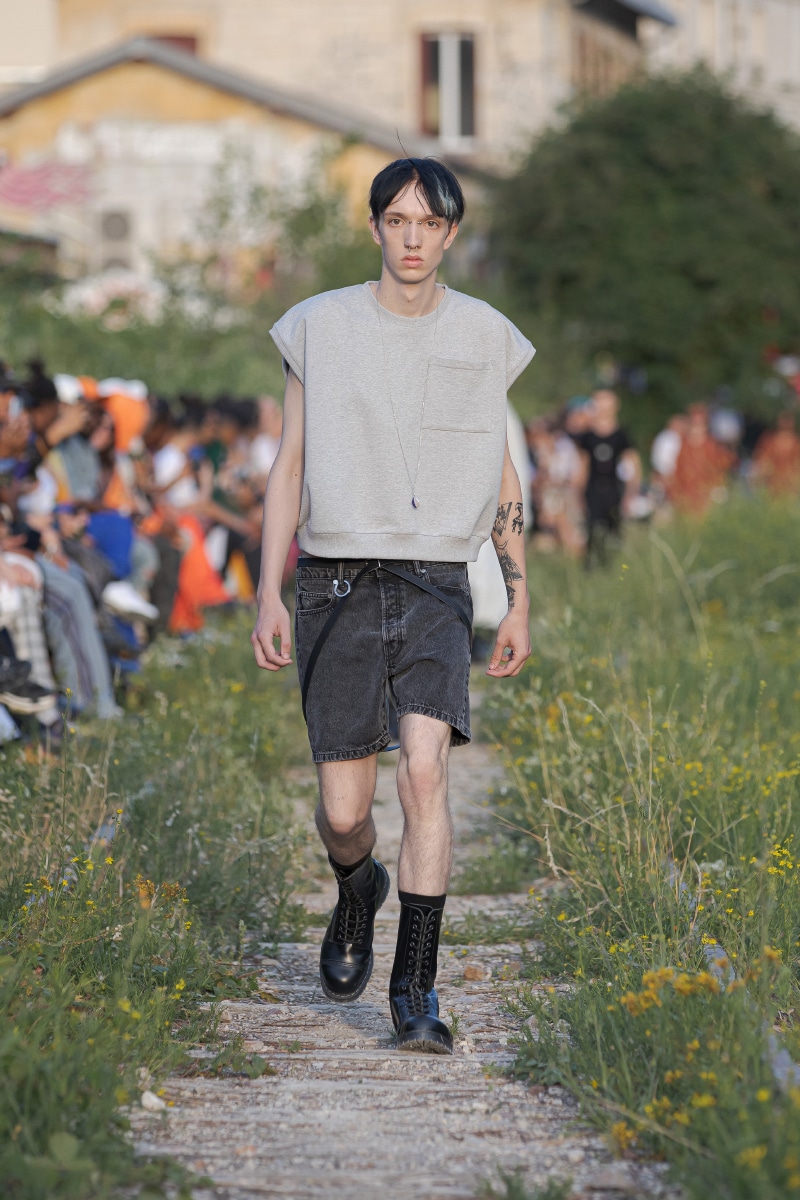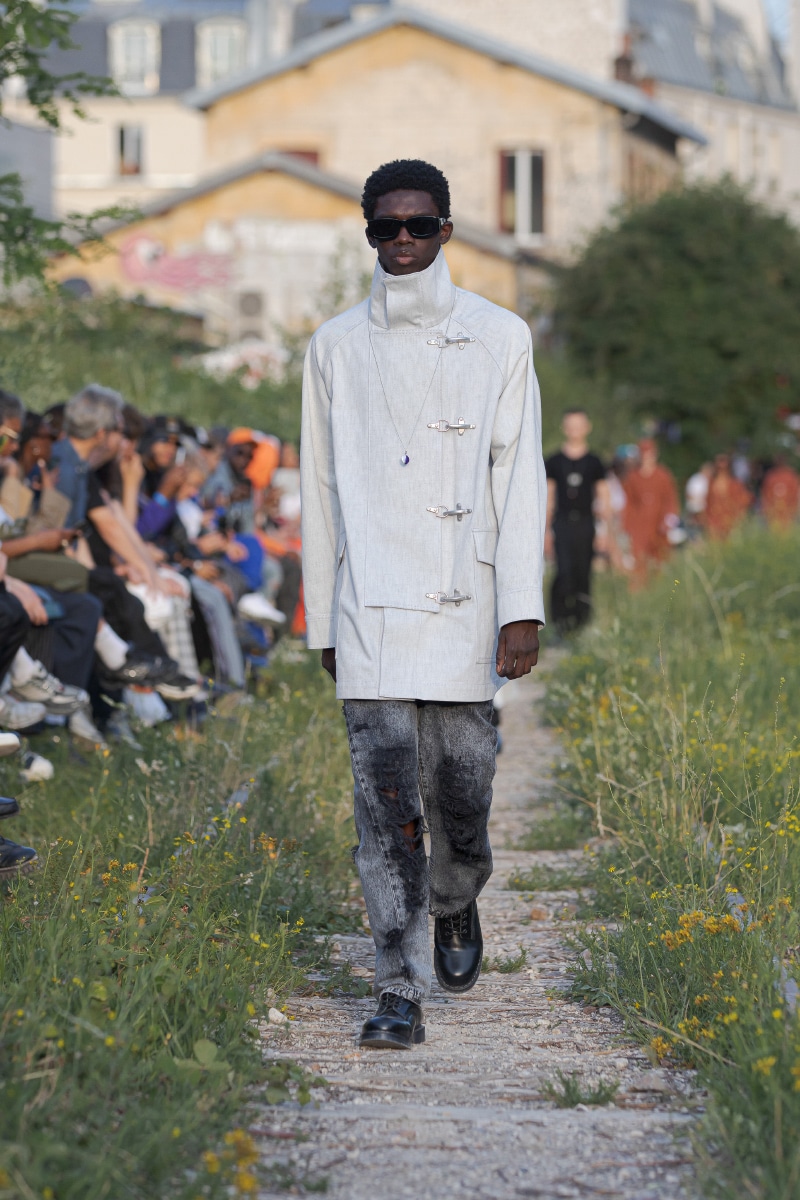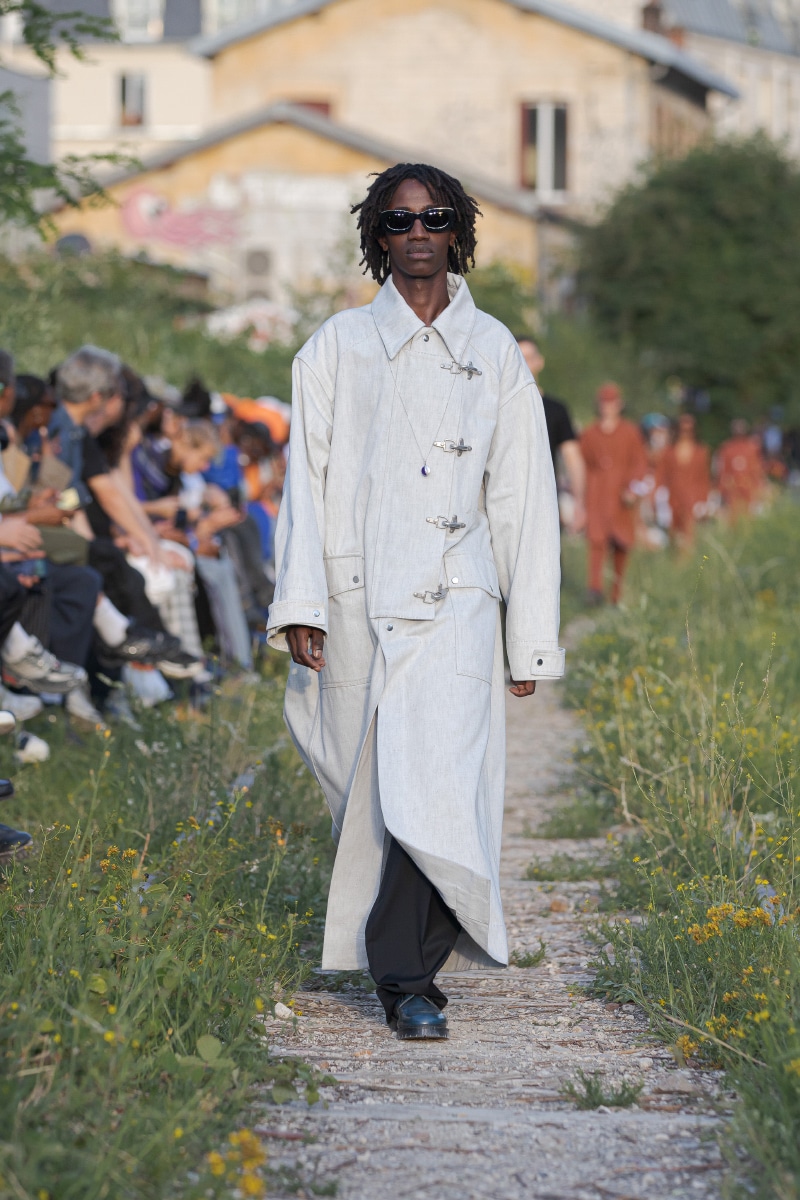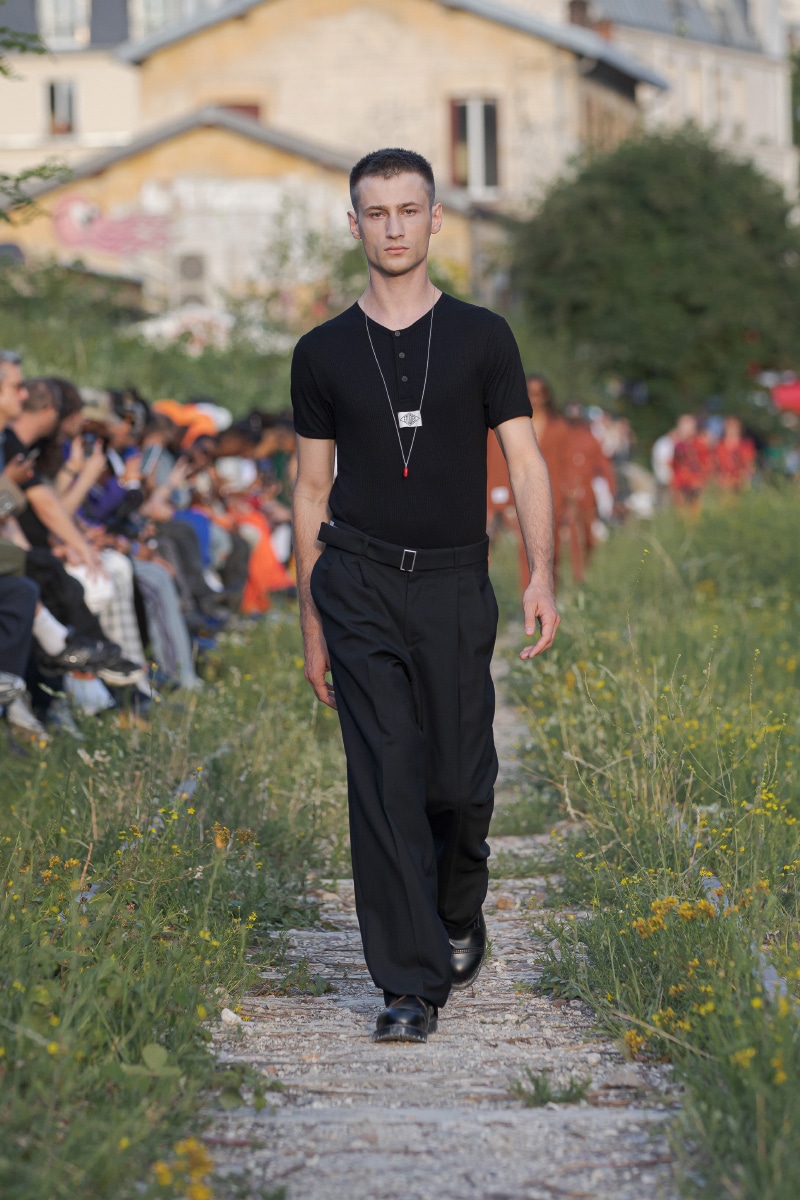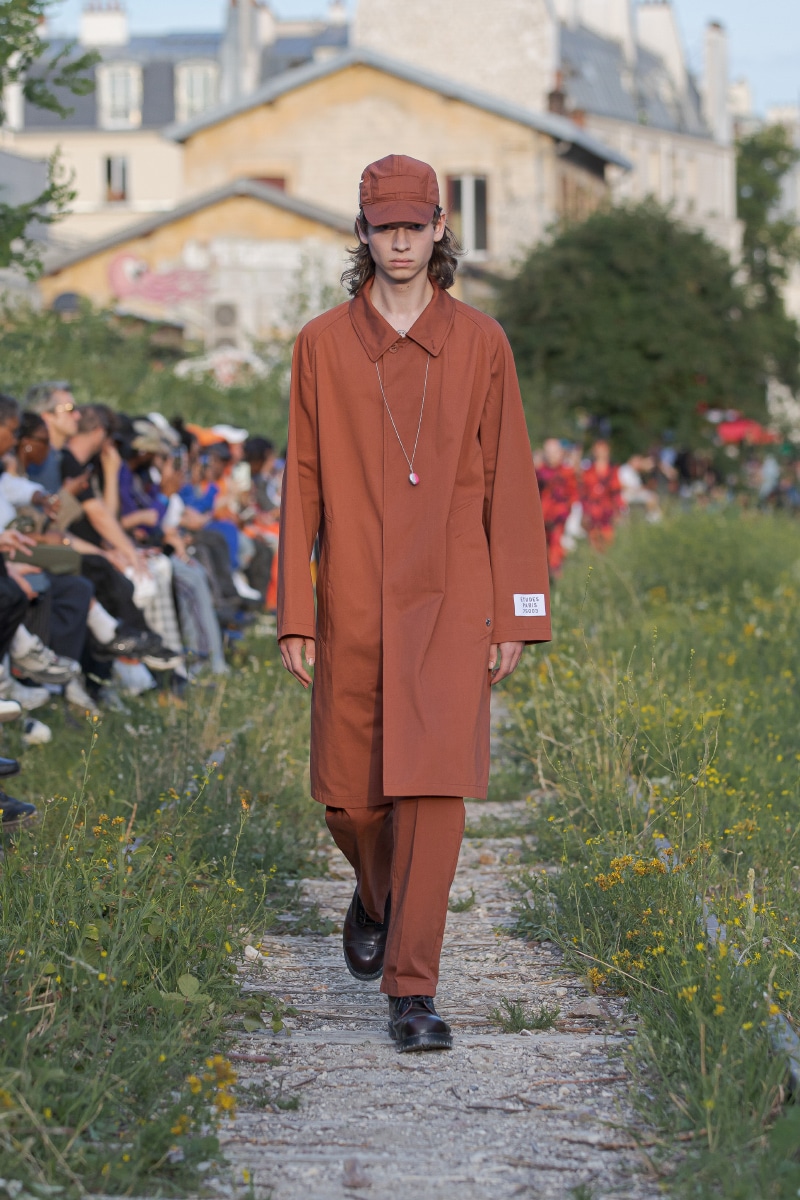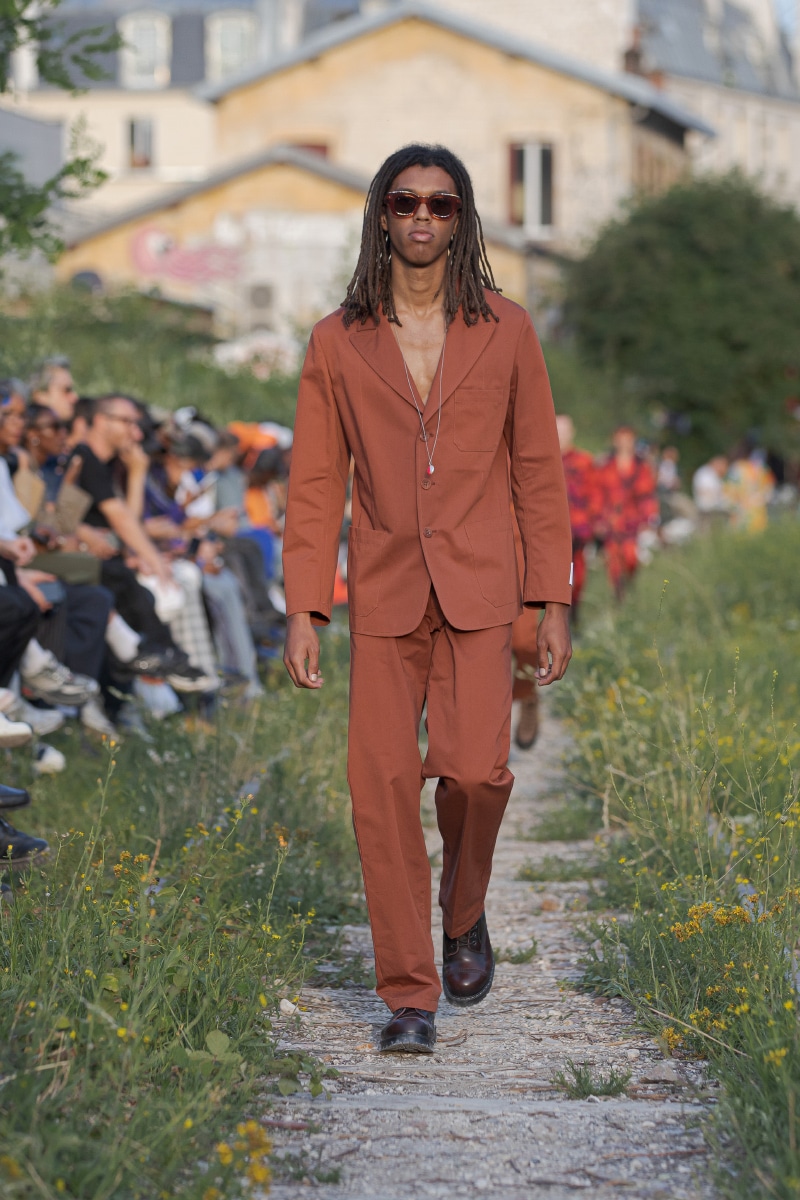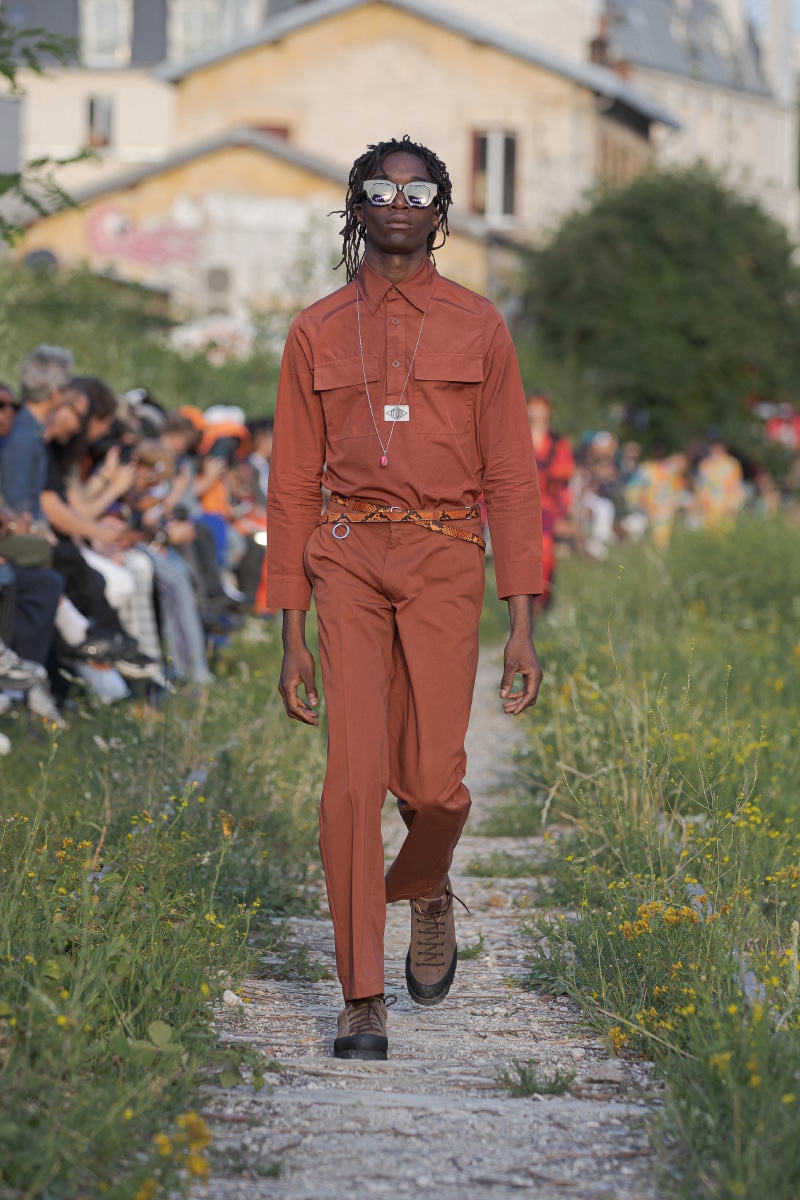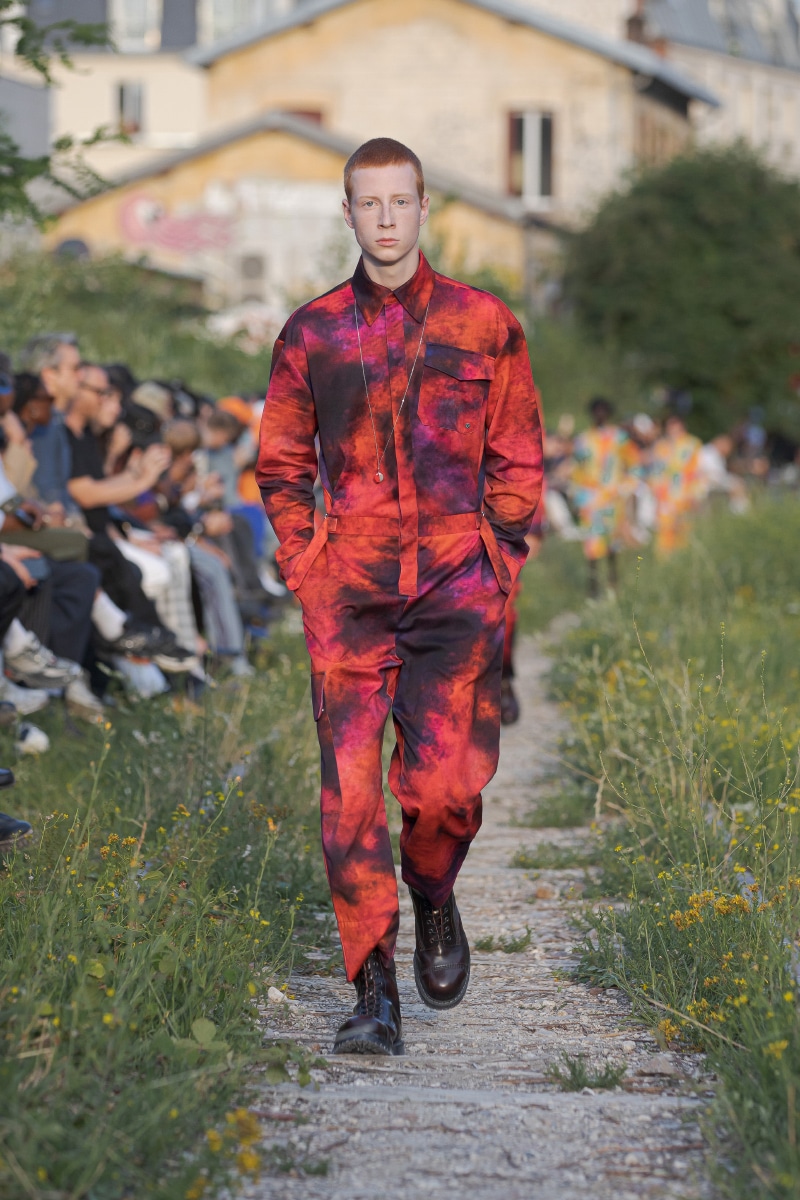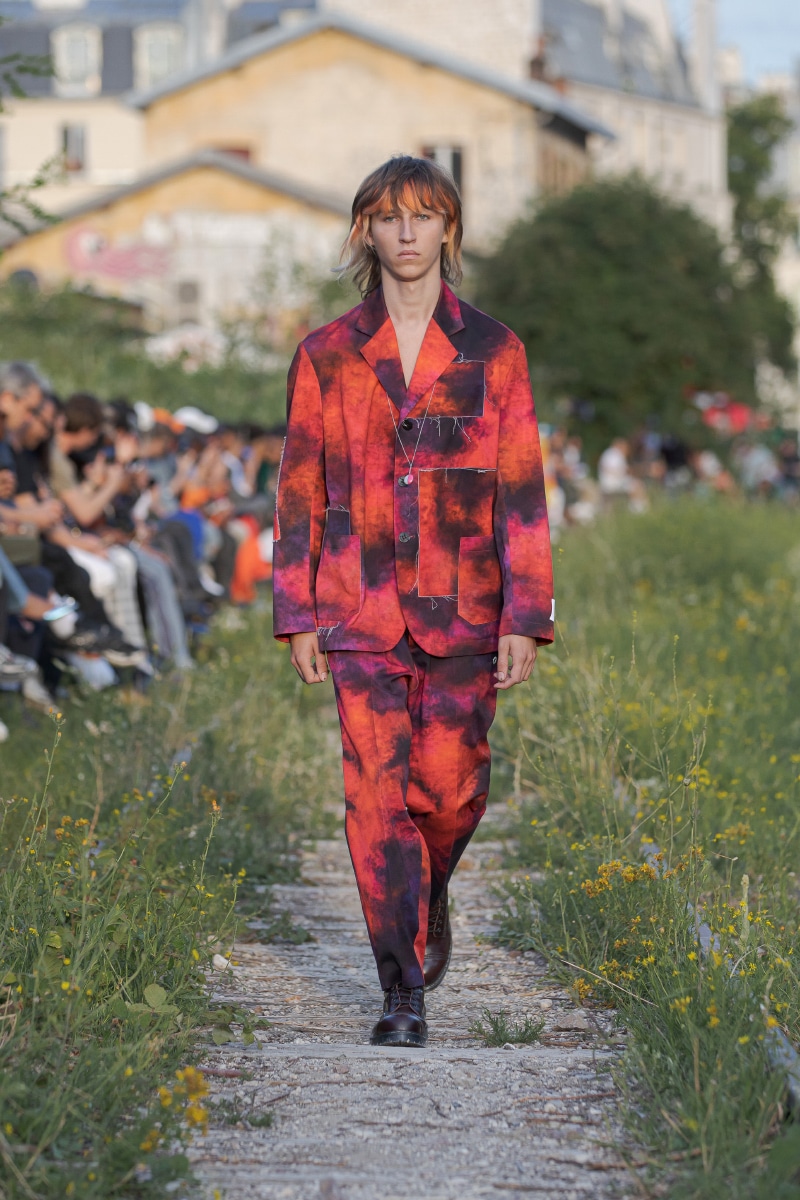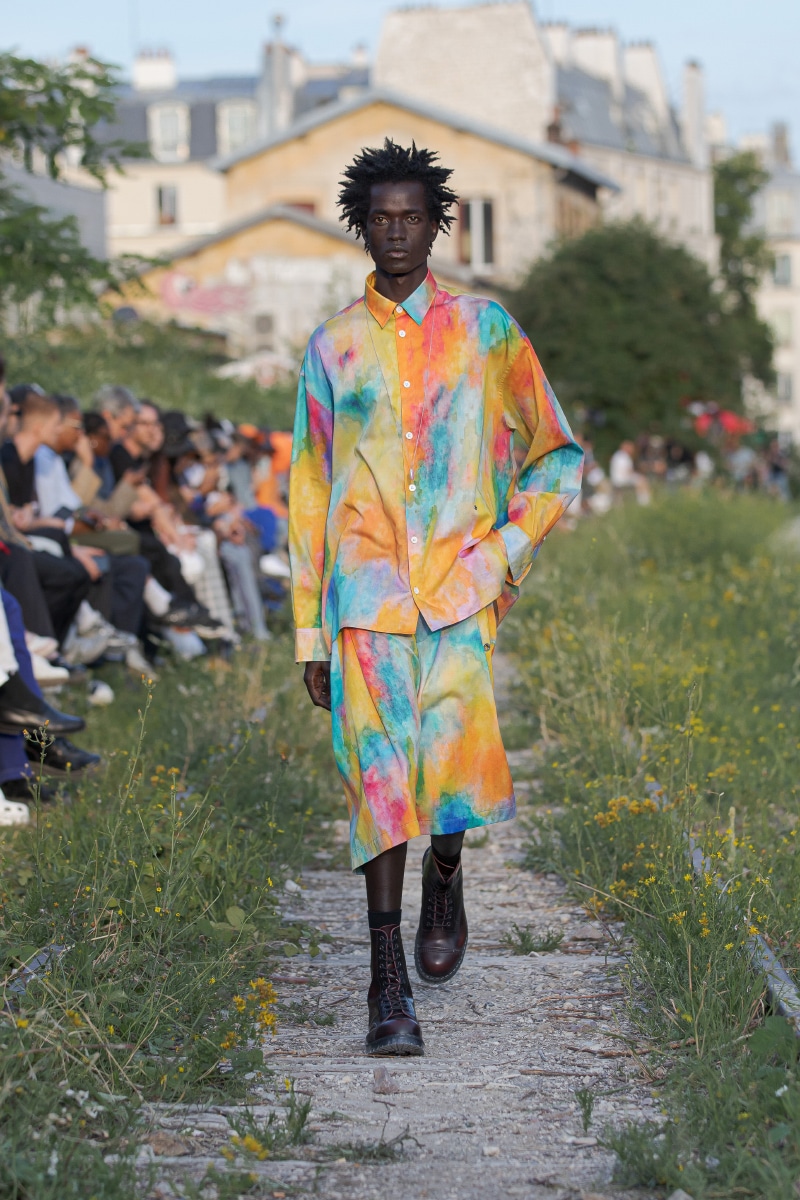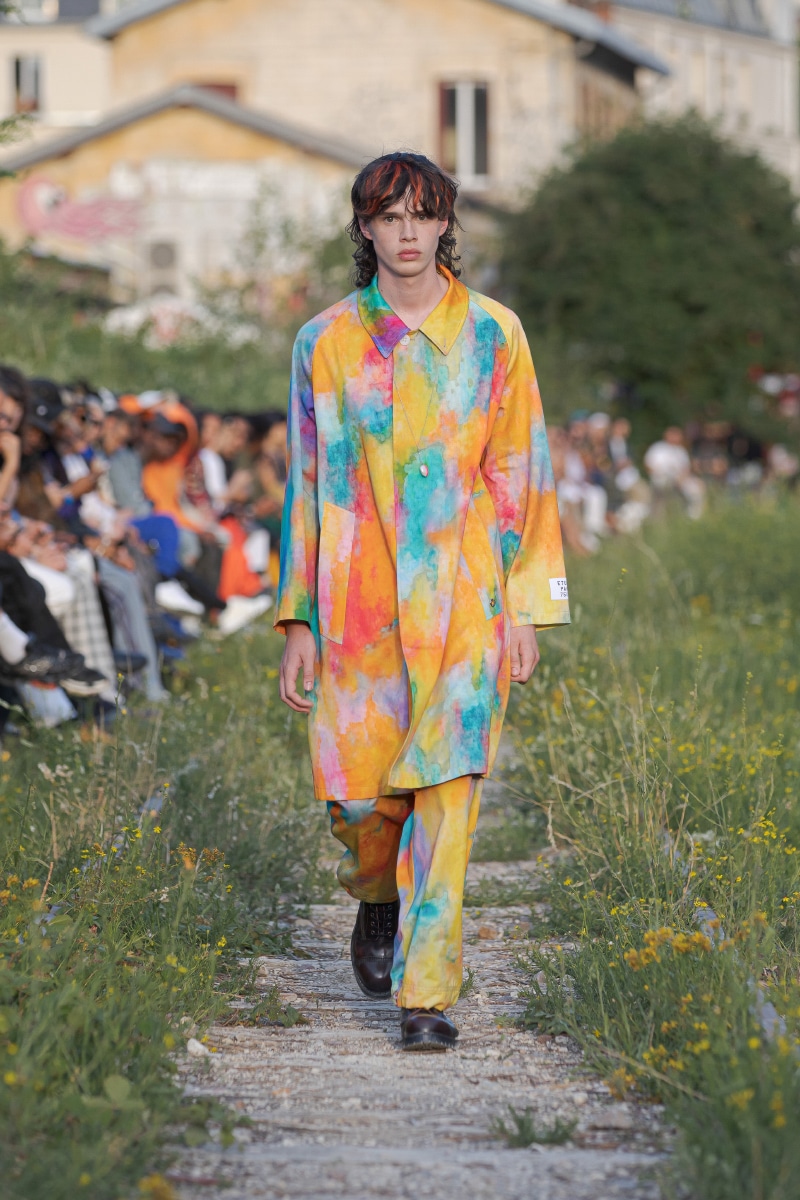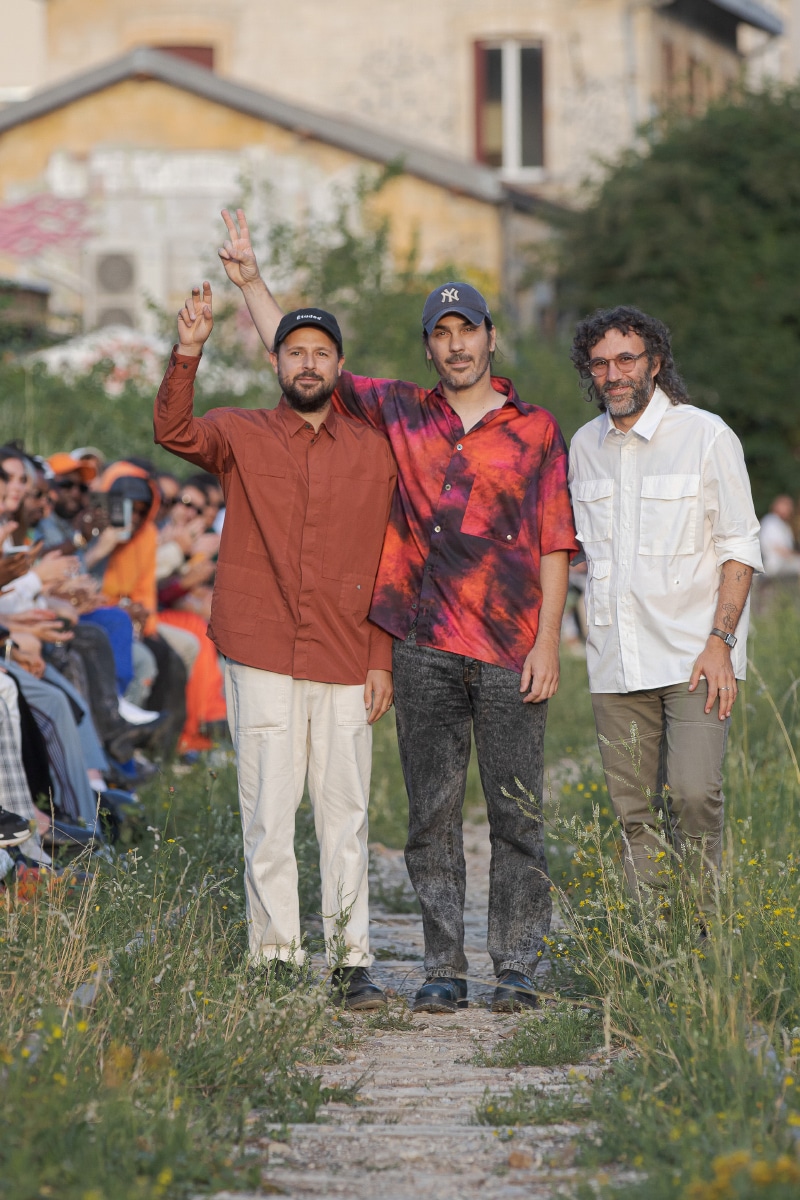 After celebrating a decade of creation with an introspective chapter, the Études Spring/Summer 2023 collection unveils a new era of Études' identity. As part of the brand's experimental journey, the founding trio will henceforth choose a specific location as the first step of creation, breathing new life into the anchoring of its signature silhouette. Taking its roots in a lesser-known Paris, far from clichés, the collection is imbued with the Petite Ceinture (Little Belt) references—a thirty-kilometer railway circling through the city. Between train tracks and greenery, Études' first post-pandemic show will take place in its renovated part of the 19th arrondissement, with models walking on the rails and guests watching from the platforms.
The Études eyewear collection sees a new take on four sunglasses handcrafted from acetate, with a distinctive oversized frames.
A collaboration with the French painter Jean-Baptiste Bernadet sees a suite of garments reflecting his sensory work with color celebrated with two quasi-impressionist paintings inspired by rusty metal, camouflage motifs, and variations of light. The two abstract pictorial explorations by the Brussel-based artist are used to dress several pieces, including a suit jacket with raw edges patches and a jumpsuit with sophisticated details.