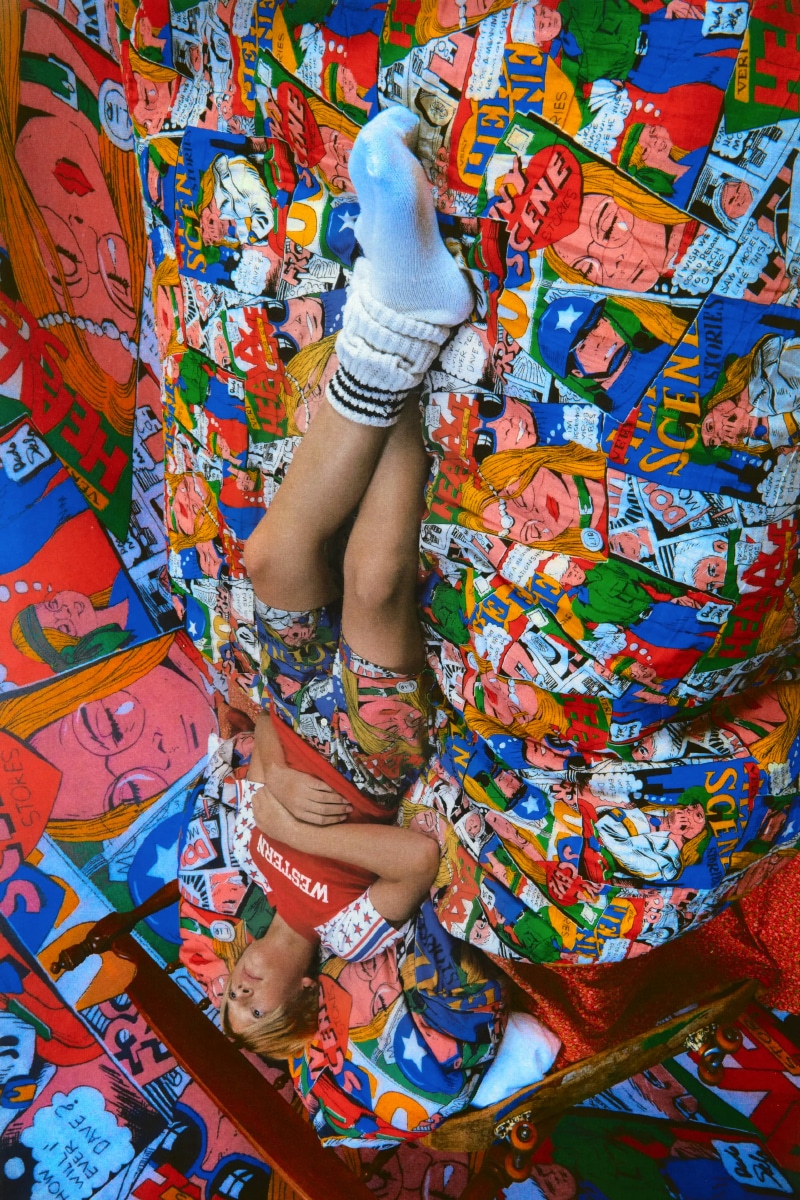 Designer Eli Russell Linnetz's career is going from strength to strength; Kim Jones invites him to design a collaboration together for Dior Men, Dover Street Market produces his ERL brand, and his pieces and items are available in 250 stores around the world, to top it all off, he's presenting a new collection during the official Paris Fashion Week (PFW) calendar. What more could you ask for? Not much because it would be too much, and we are sure that as time goes by we will be sharing more positive news.
Having become one of the finalists of the LVMH 2022 Prize has not made him relax and trust, on the contrary, he has continued to offer the best version of himself and transmit positivism through his creations and fun prints. We don't know if you know this, but it's a curious fact to share…Linnetz went to film school and for each and every one of his collections, when it comes to revealing them, he creates mini-narratives. What do you think? Cool, isn't it? This time it's about the youth of an architect.
The collection has been presented in lookbook format. It features a father and three boys, with a surfer and skater aesthetic, wearing Californian and sometimes preppy style garments such as tie-dyed T-shirts, dirty flannels, and corduroy fishing trousers with paint on the hem. Then there are the ERL basics: waffle knit long johns, star-dyed jeans, striped mohair jumpers, and tube socks. And of course, we can't miss the souvenir print outerwear reminiscent of the legendary Hawaiian shirts.
A very interesting offer from ERL that also stands out for the way the garments are combined and how visible Eli's talent is to everyone's eyes.