We caught up with the London-based producer
Elderbrook
ahead of his debut gig at XOYO on 30th March to briefly discuss his new singles; "First Time", "Closer" and "How Many Times" – the latest in collaboration with Andhim – his influences and passion for music!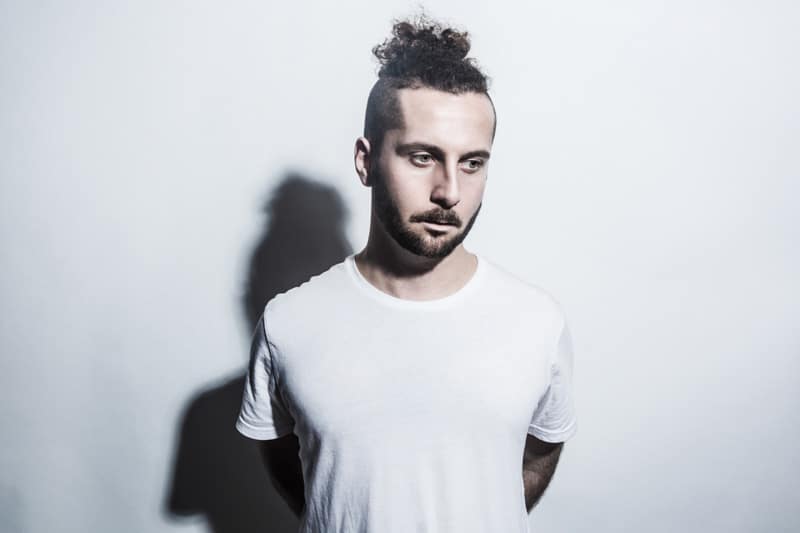 Hi Alexander, how did you get into music and what was the biggest trigger that made you decide to pursue a career in music?
I got into music properly when I was about 14 and I bought a guitar. Looking back on it, I probably didn't want to play guitar for any reason other than that it looked cool. When I started learning, though, I loved it. I wasn't much into playing other artists' songs, though – my drive to keep playing was rooted in my desire to create my own songs, so whenever I learned new chords I would put them together with words and started writing. 
What made me decide to pursue a career in music was probably the fact that it's one of the few things in life that I am passionate about. Why not make a career out of something you love?!
With your last two singles ''Closer'' and ''First Time'' you decided to take a different direction when compared to your first single – is there any particular reason for that change?
The songs that I've released are different to one another because my tastes in music change a lot. One week I'll listen to reggae classics and the next maybe 90s rock or techno. Like my tastes, I think my desire to create music isn't limited to a specific tempo or genre. I just like to write and produce. It's not so much that I decided to take a different direction – it's just what happened.
You've been compared a couple of times to the likes of Jamie Woon and Jai Paul. Personally, who are your biggest references?
Obviously, I love people like Jamie and Jai Paul – though I wouldn't say that I set out to make a song with other artists in mind. However, the way that, for example, Jai Paul has recorded guitars, or Jungle's vocal delivery and stacking techniques, has definitely given me ideas that I've put into my own work. Then again, most of the time I try and replicate a technique but it ends up sounding completely different! 
What are you preparing for 2017 and what can we expect from your show on 30th March At XOYO in London?
There will be a LOT of new, unheard music that I've been working on in the set for XOYO. The new music is very bouncy and almost playful. I'm excited to test the water because I adore these new songs. There will be some great visual aspects to the show as well! Come and see for yourself! 🙂 
Listen to "How Many Times" below: