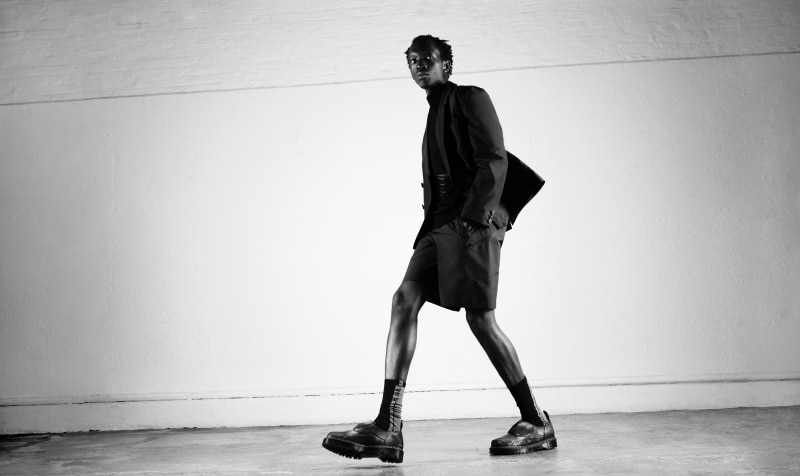 A week after Dr. Martens presented the second drop of the collaboration with Rick Owens, it's back for us to discover something new. What is it? The shoe collection designed with A-COLD-WALL*, is out today.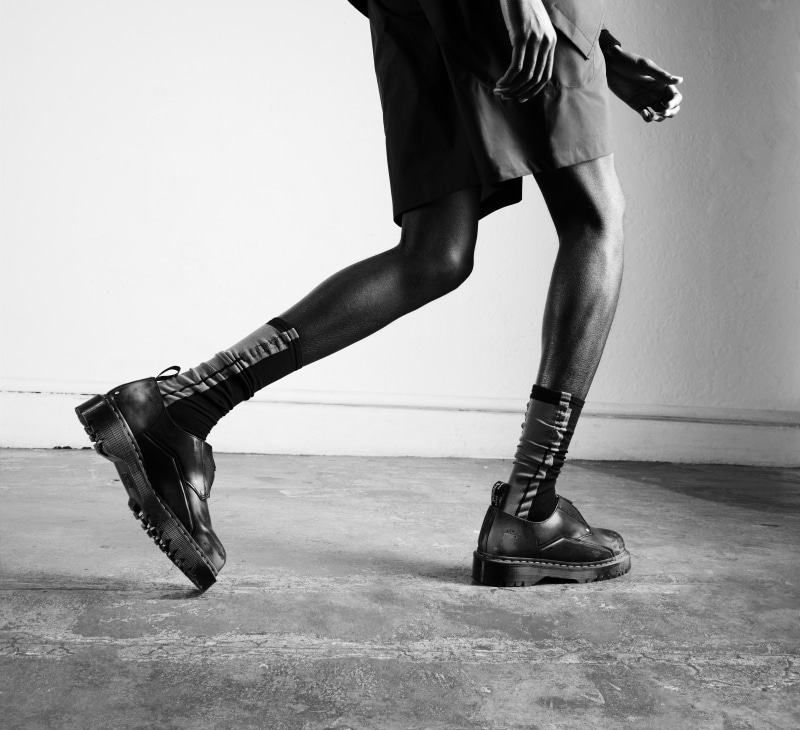 Both are proud to reconnect their passion for elevating overlooked workwear by infusing it with subcultural influences. A testament to their shared heritage and a dialogue between the utilitarianism of A-Cold-Wall* and the classic silhouettes of Dr. Martens. Their new collaboration focuses on clean lines and a rejection of mainstream over-design.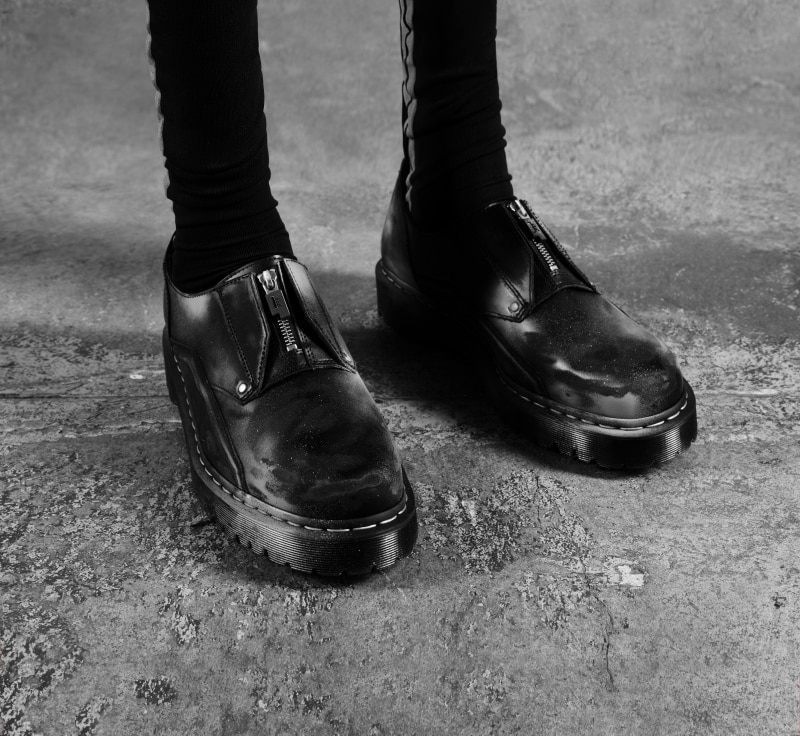 Known for his use of dialogue-provoking silhouettes, A-COLD-WALL* founder Samuel Ross has established a functional angle to design. His long-running commentary on the British cultural zeitgeist becomes more pertinent with each season, and his collaboration with Dr. Martens is no different.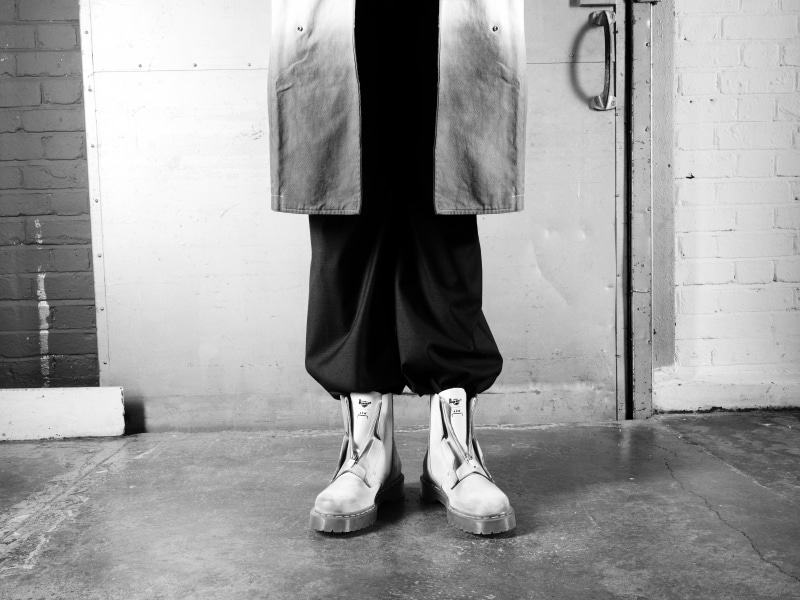 This latest alliance with Dr. Martens uses the double-height Bex sole as a core element that provides a solid foundation. Playing with light and shadow, the collection consists of a black 1461 shoe, a monochrome white 1461 shoe, and the 1460 boot. The structures where the eyelets would traditionally be placed stand out for their construction. And, similarly, the laces have been abandoned, replaced by elegant front zips to maintain the controlled shape of the boot and shoe.
Subtle elements such as brass rivets, embossed leather, and exaggerated side panels can be seen. Alongside these are the central Dr. Martens elements: the AirWair heel loop in black and yellow and the iconic yellow stitching. Both elements are uncolored for the pure white boot and shoe, complete with a reflective co-branded label to continue the design philosophy based on functional workwear. A union of brands on common ground.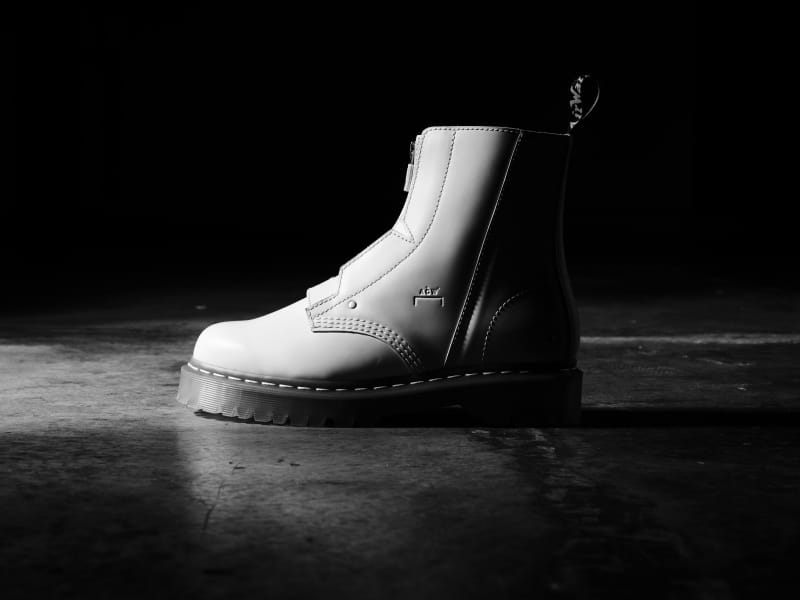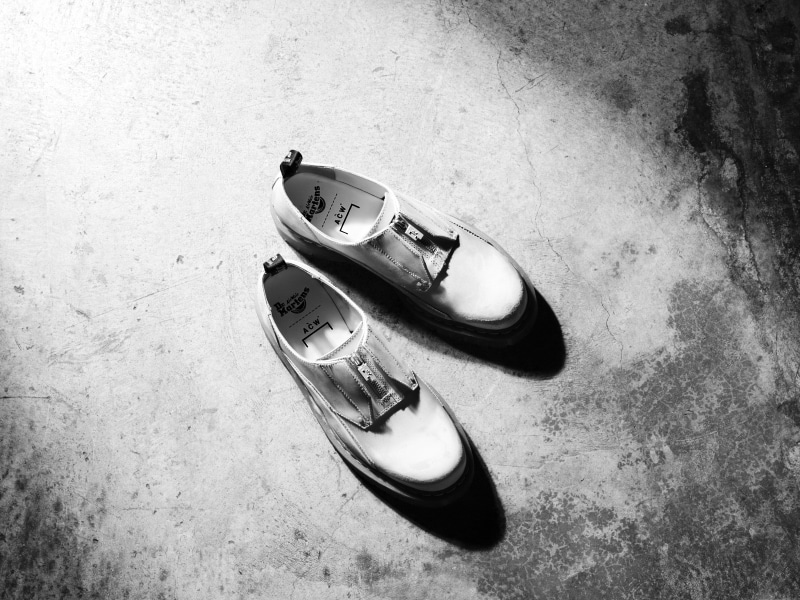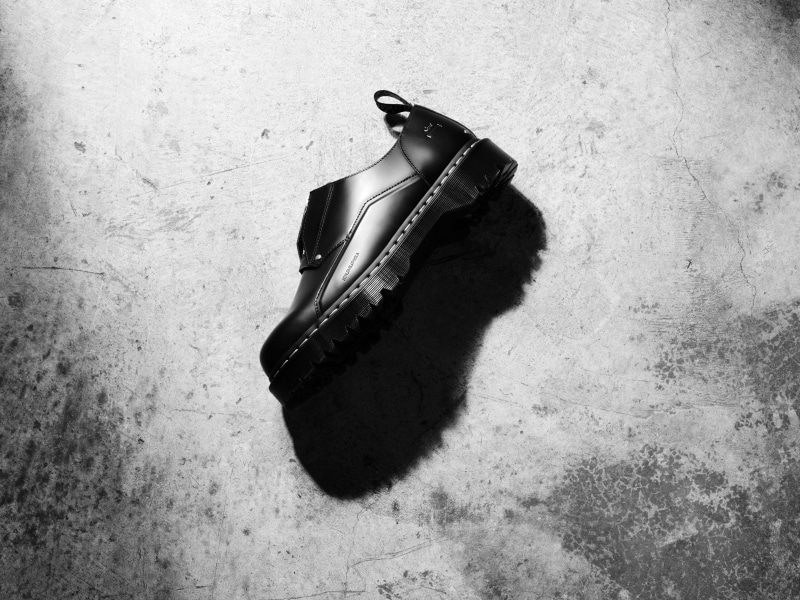 Dr. Martens x A-COLD-WALL* will be available on 12 December 2022 at a-cold-wall.com and on 13 December at drmartens.com.