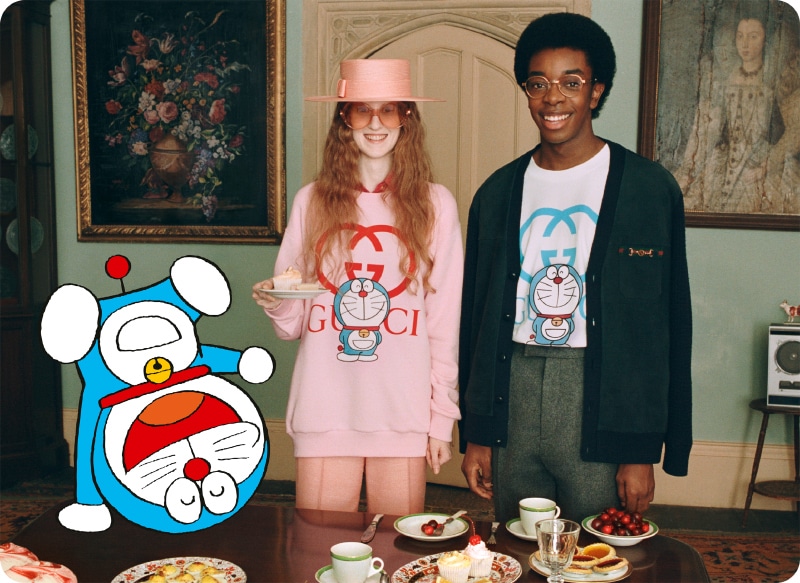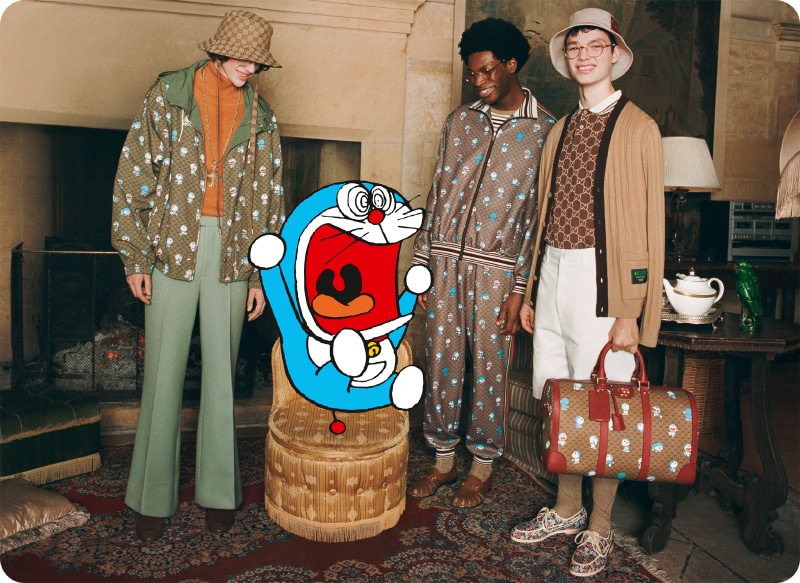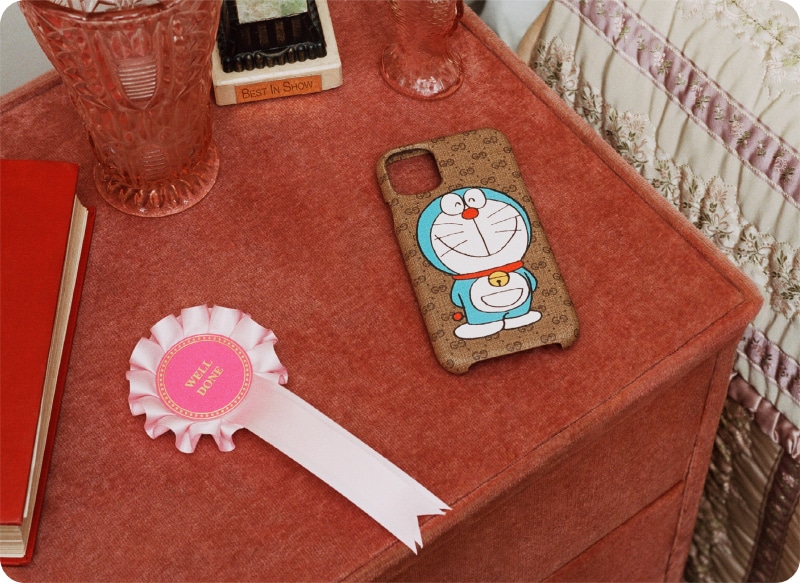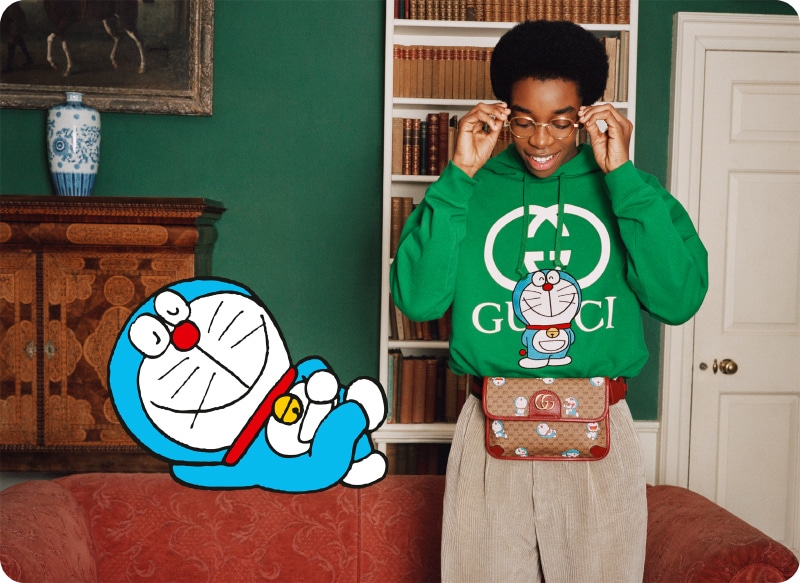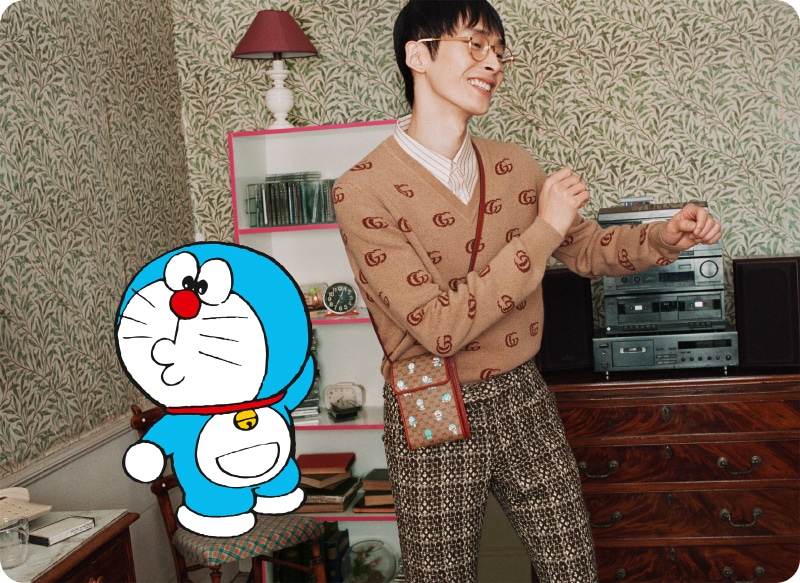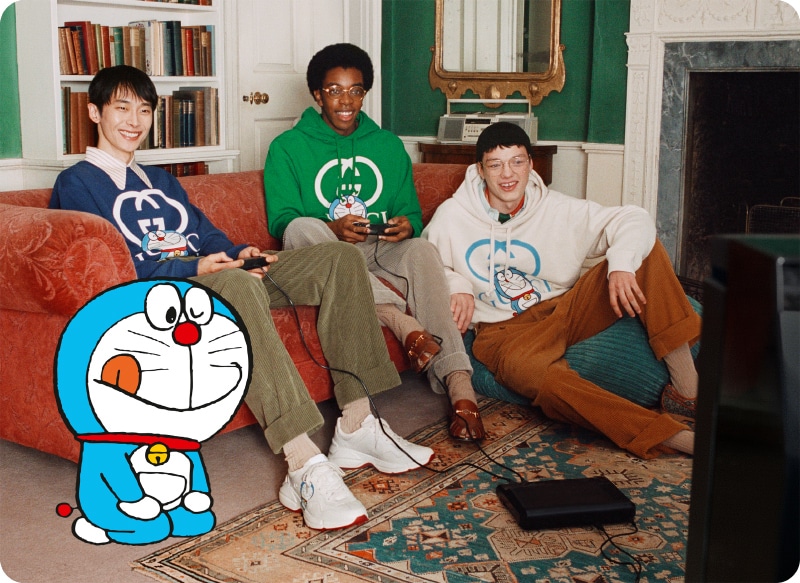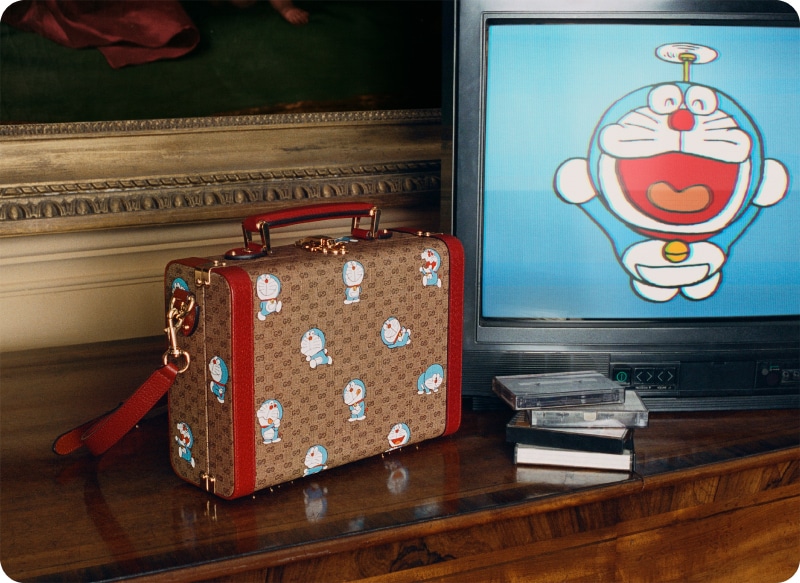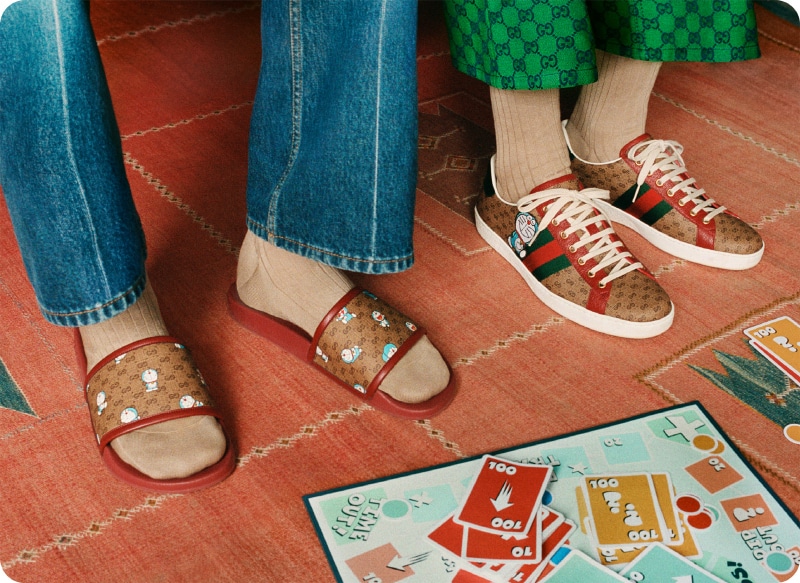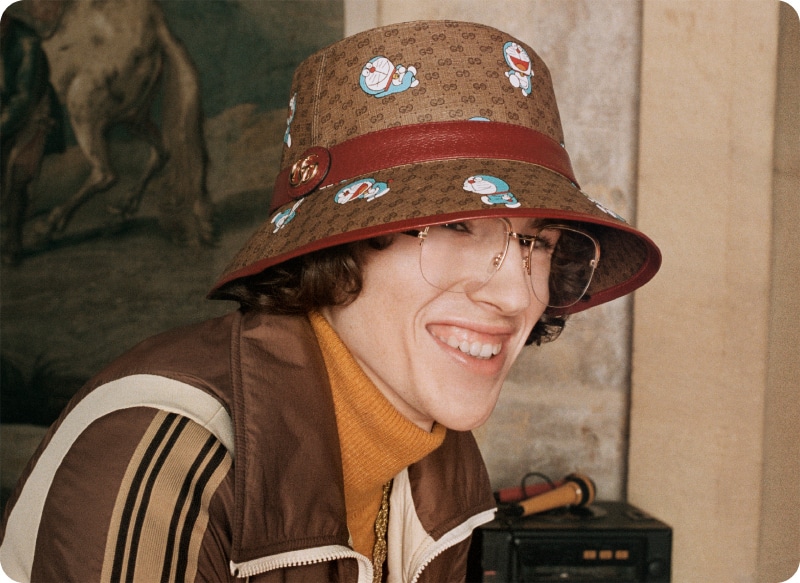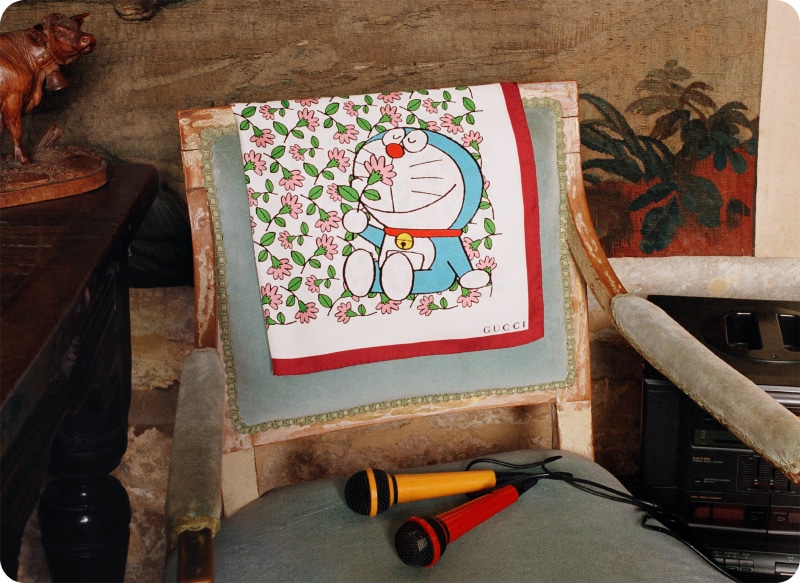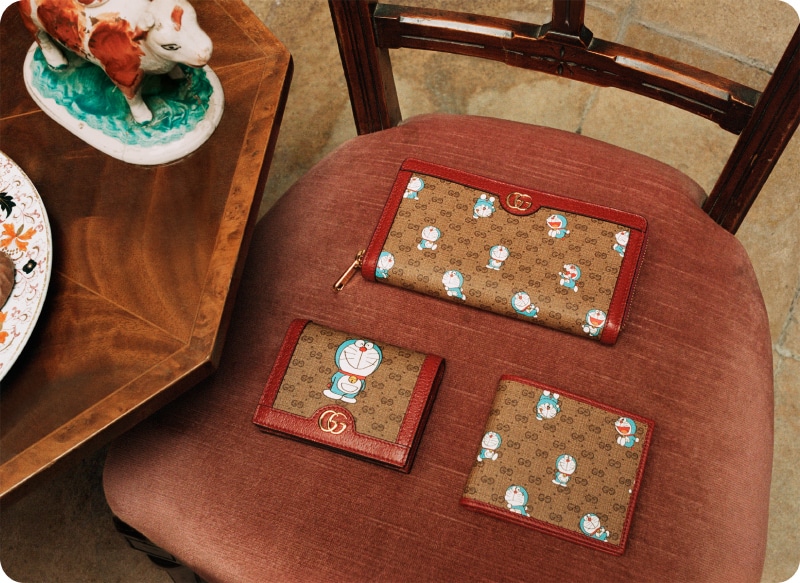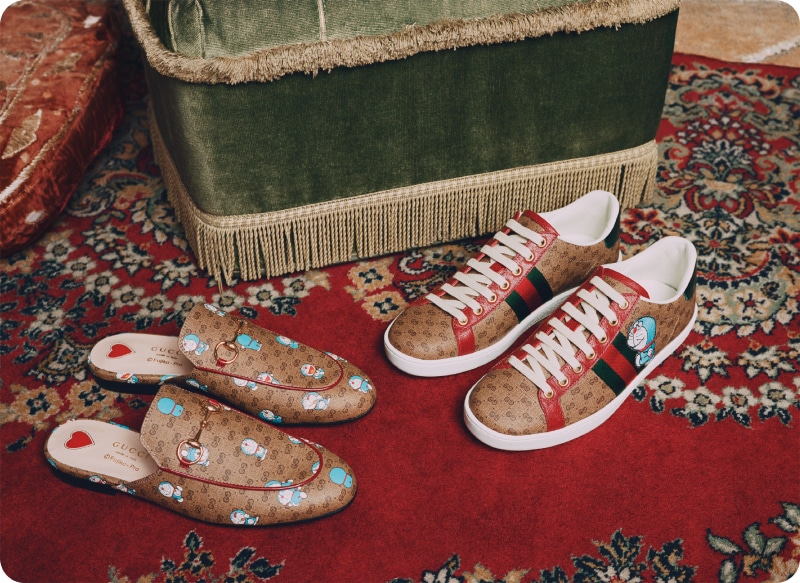 To celebrate the upcoming Chinese New Year, which begins on February 12 and heralds the Year of the Ox, Gucci Creative Director Alessandro Michele has envisioned a dedicated collection of special items featuring the famous Japanese manga and anime character, Doraemon, the cat sent from the 22nd century to help a boy named Nobita Nobi with the secret devices of his four-dimensional pocket. The resulting Doraemon x Gucci collaboration also marks the manga's 50th anniversary.
For the occasion, Doraemon takes center stage in Gucci's new Chinese New Year campaign by photographer Angelo Pennetta. This recognizable character becomes a companion who transforms everyday activities into fun adventures. From having breakfast to playing video games with friends to having a garden party, the personable Doraemon as an imaginary friend brings color to people's lives.
A second phase will be launched later this month where Doraemon will wear a special costume in honor of the Year of the Ox.
Shop Gucci HERE!