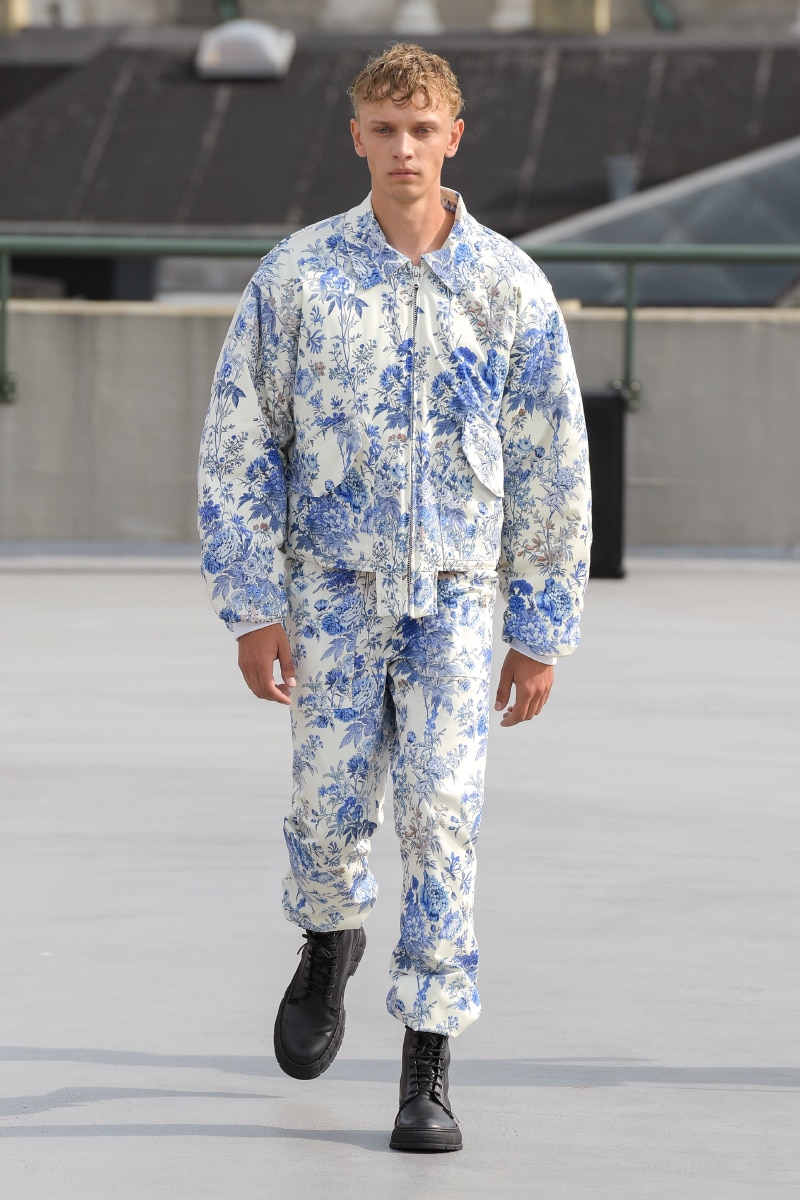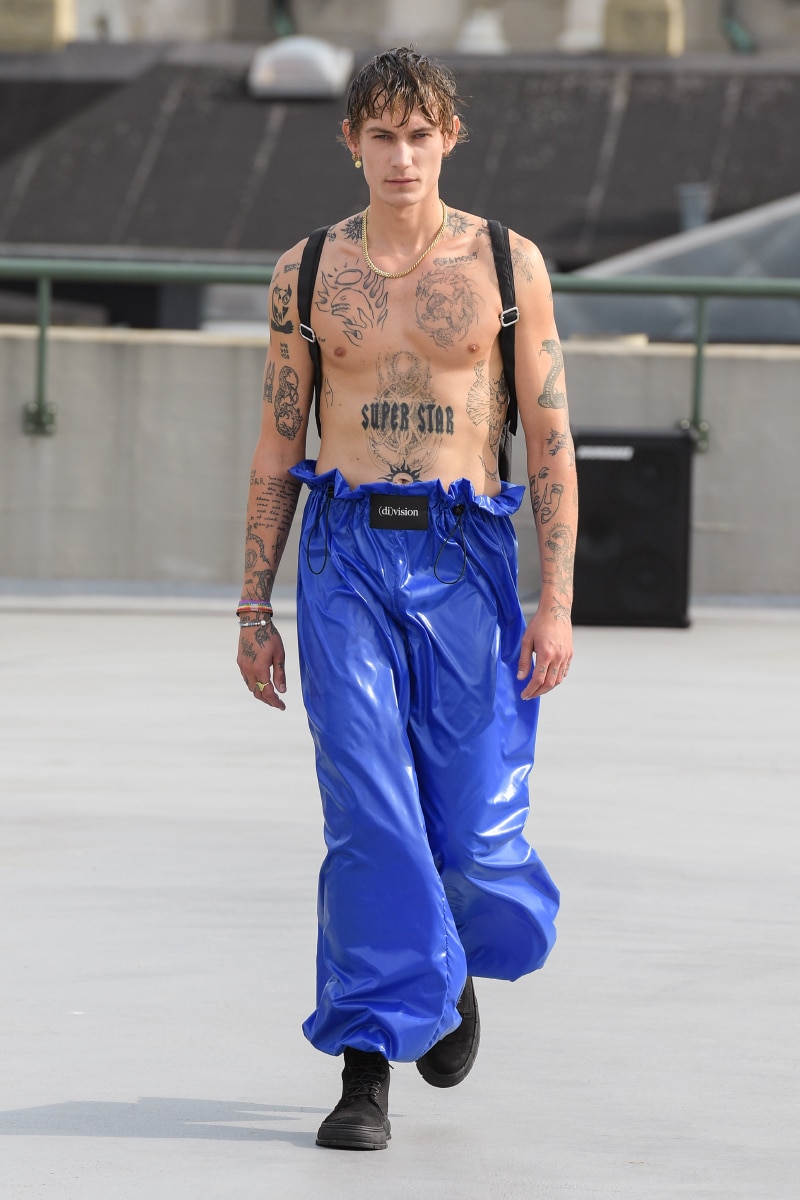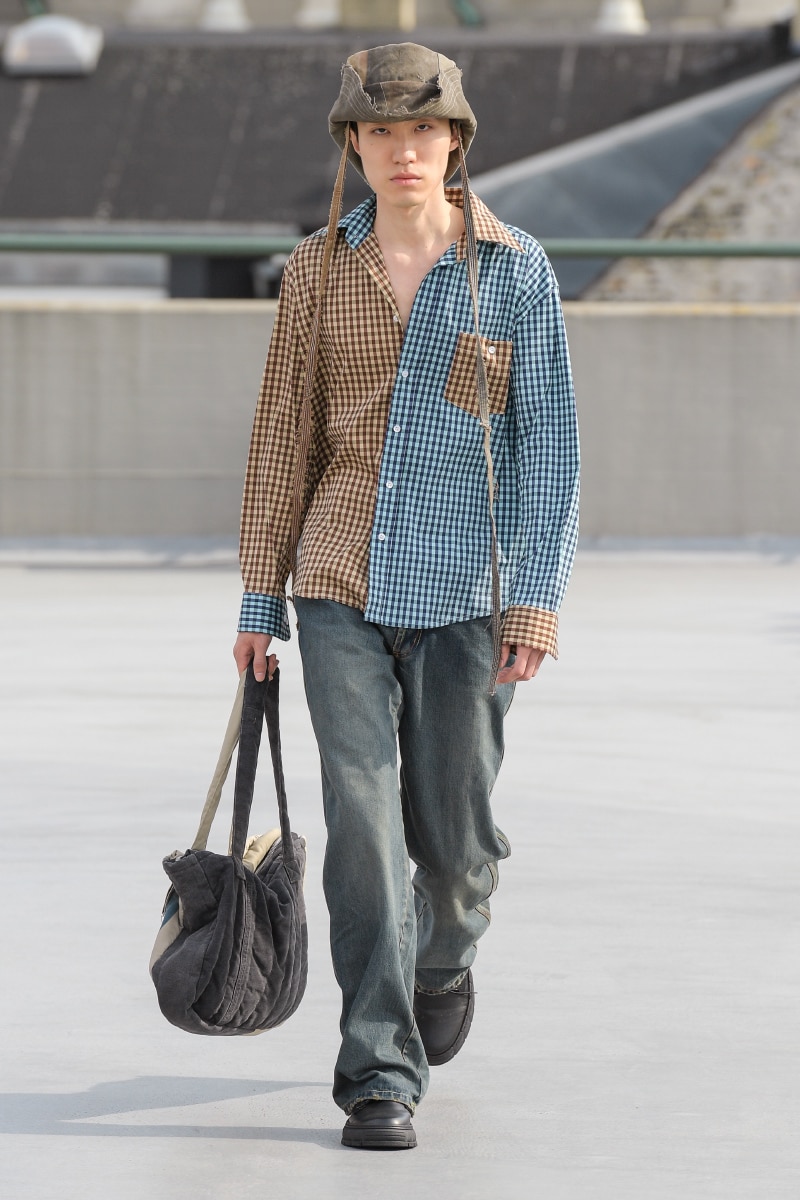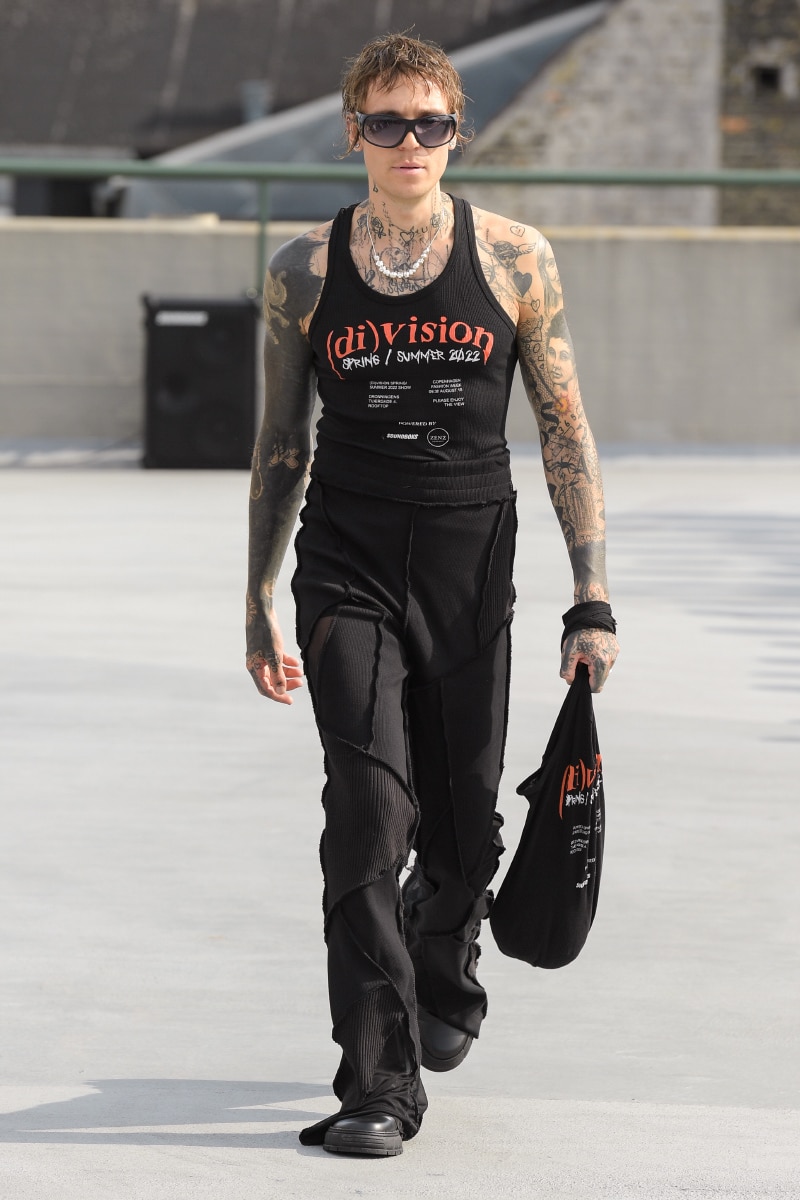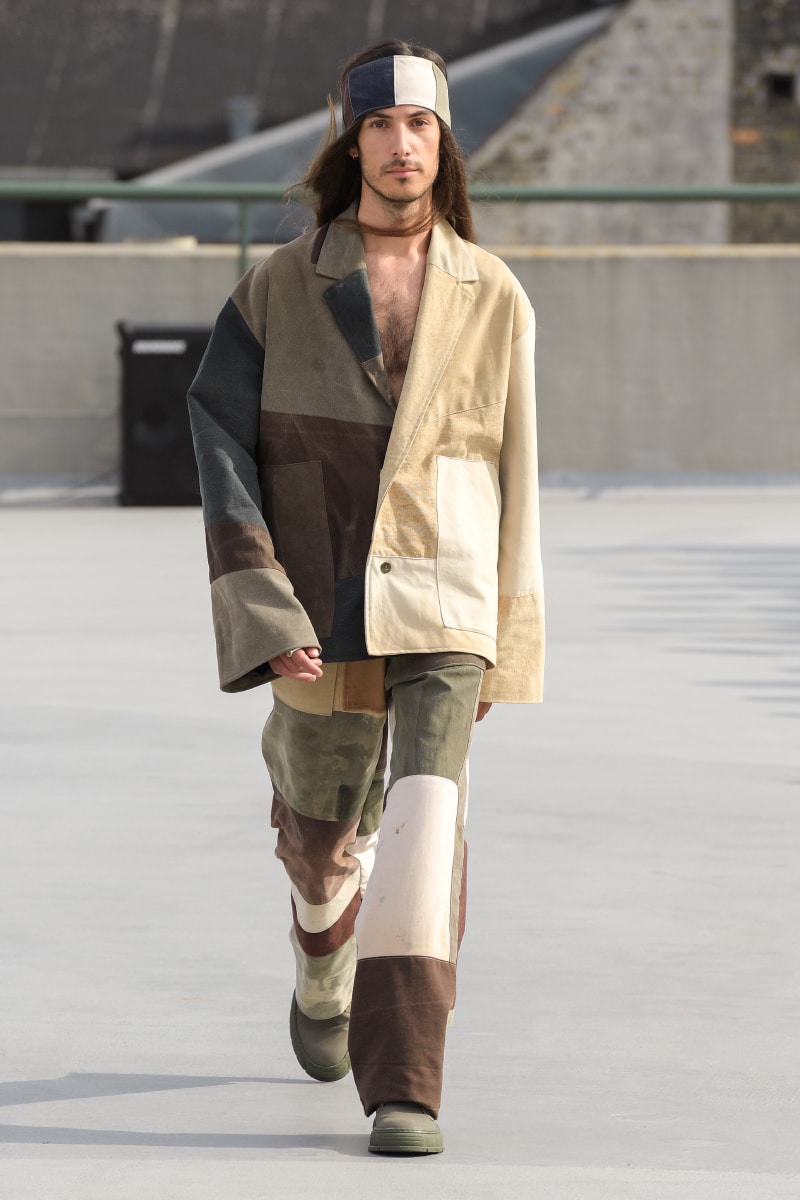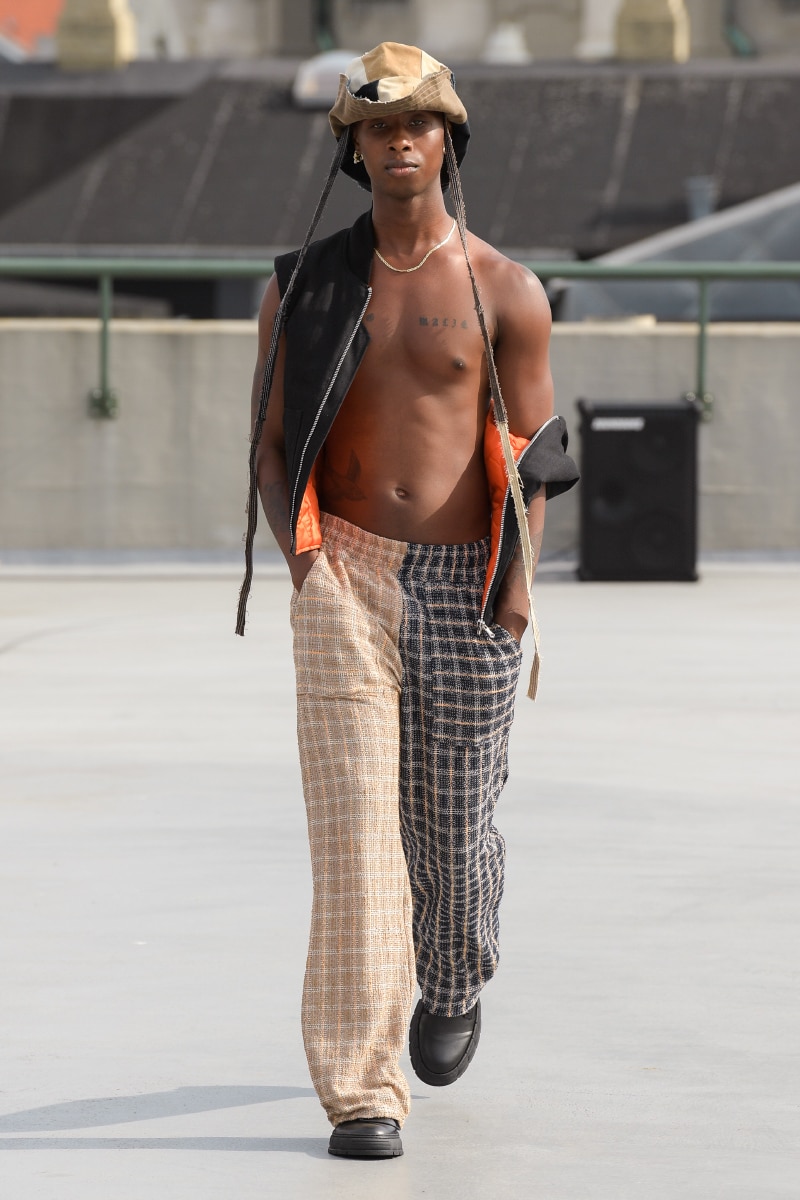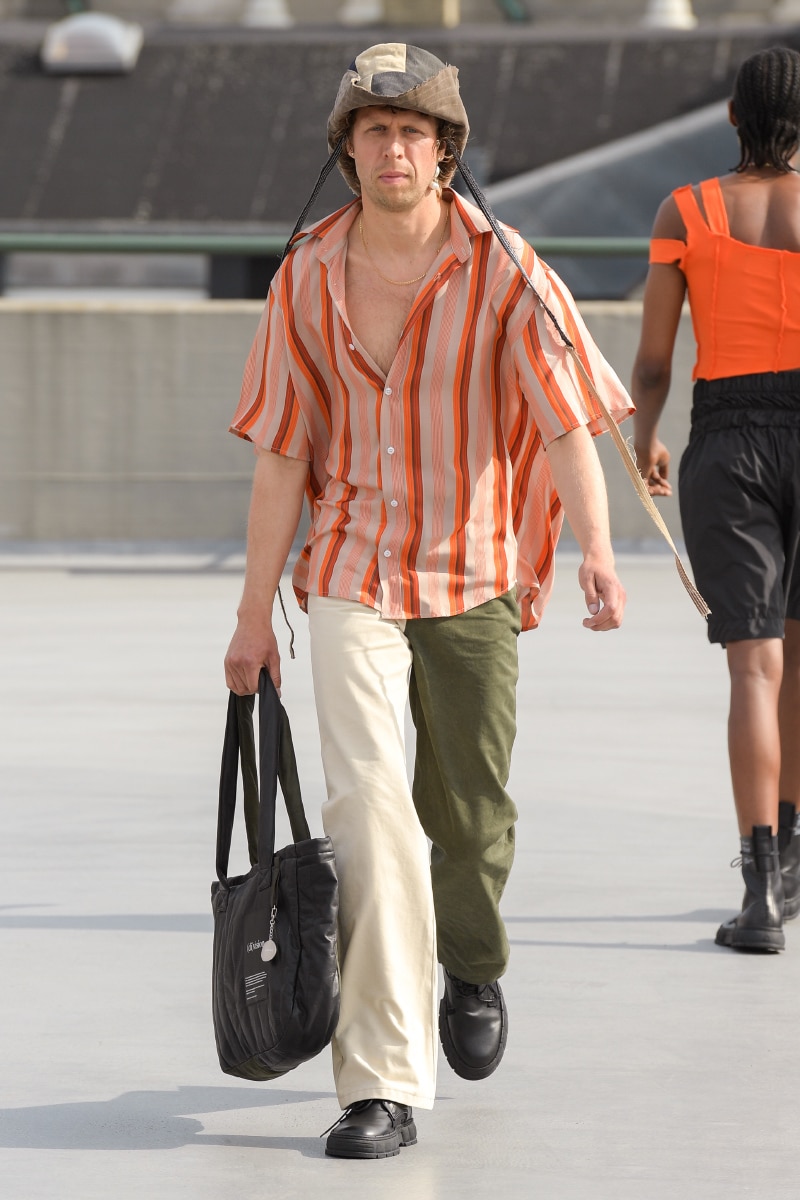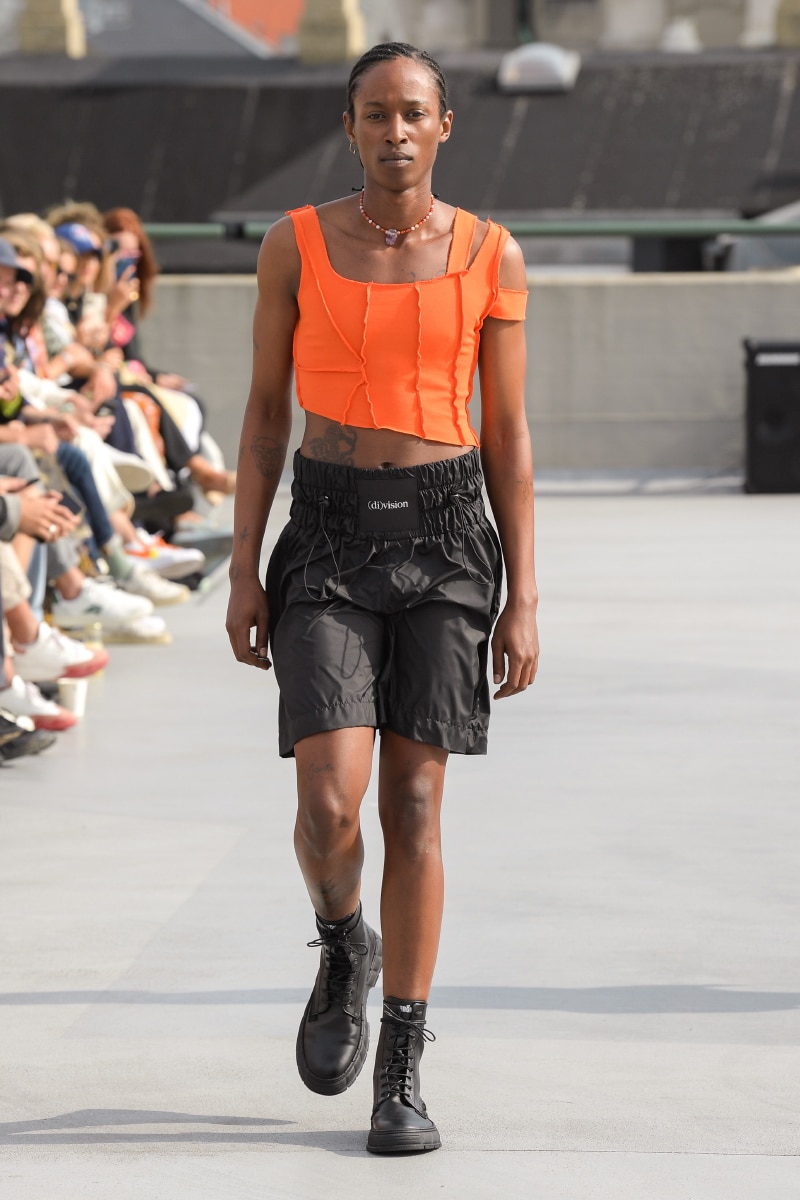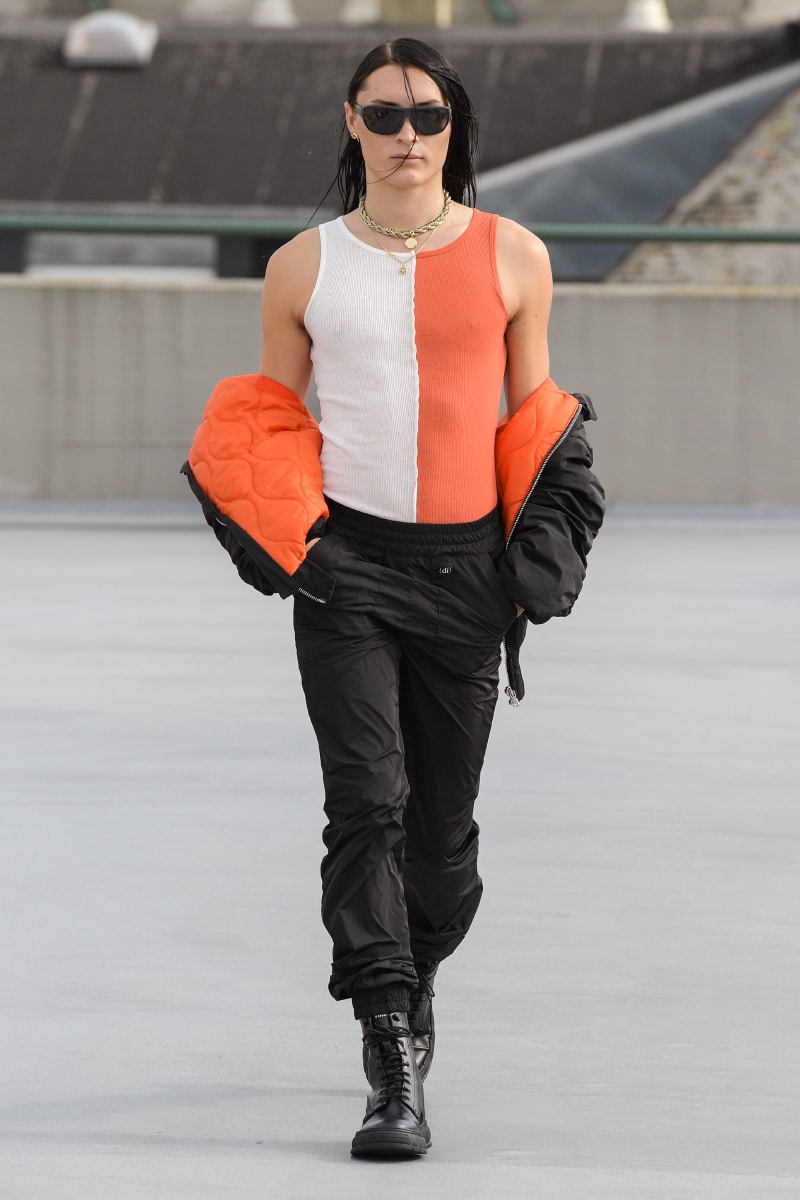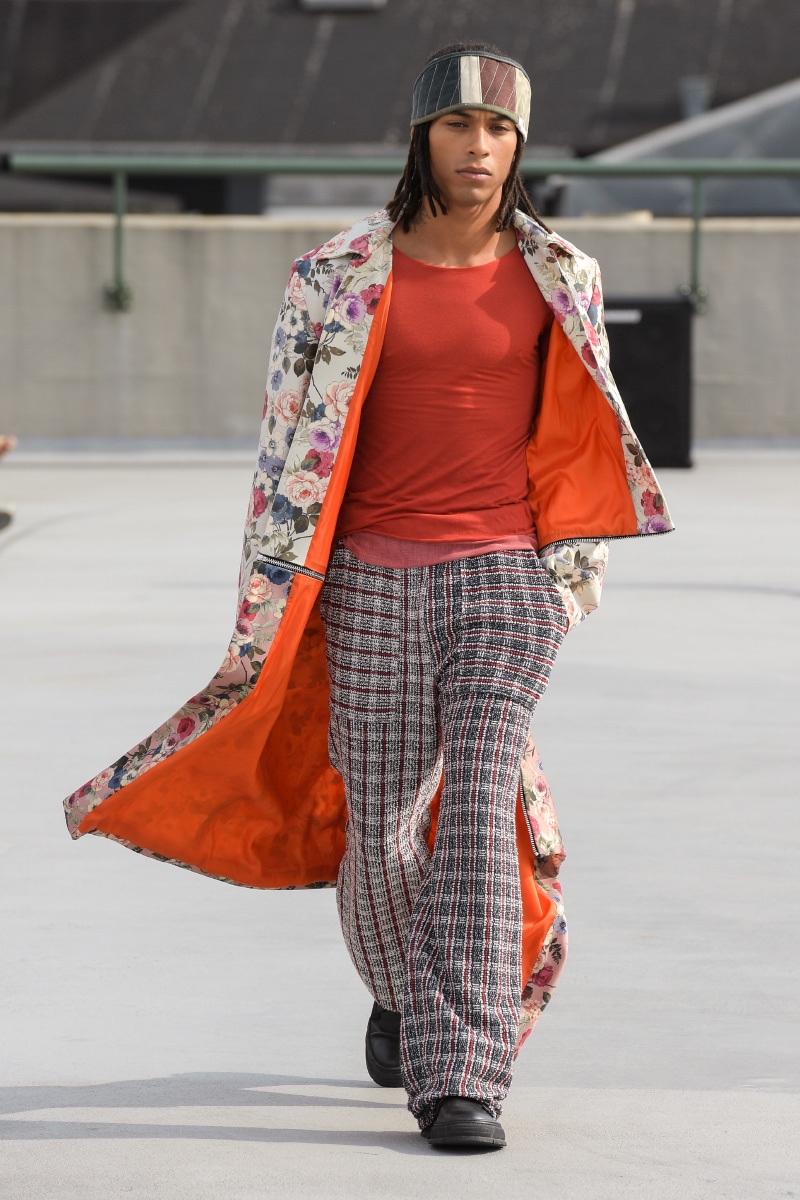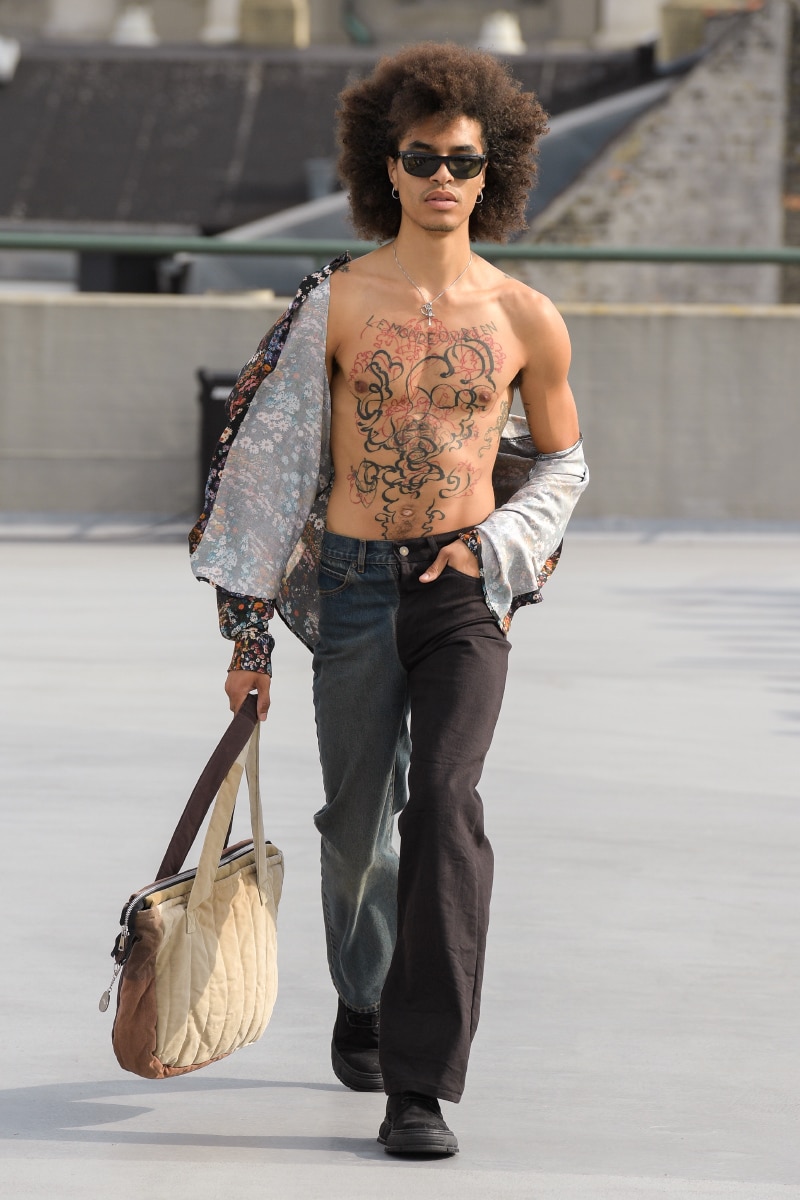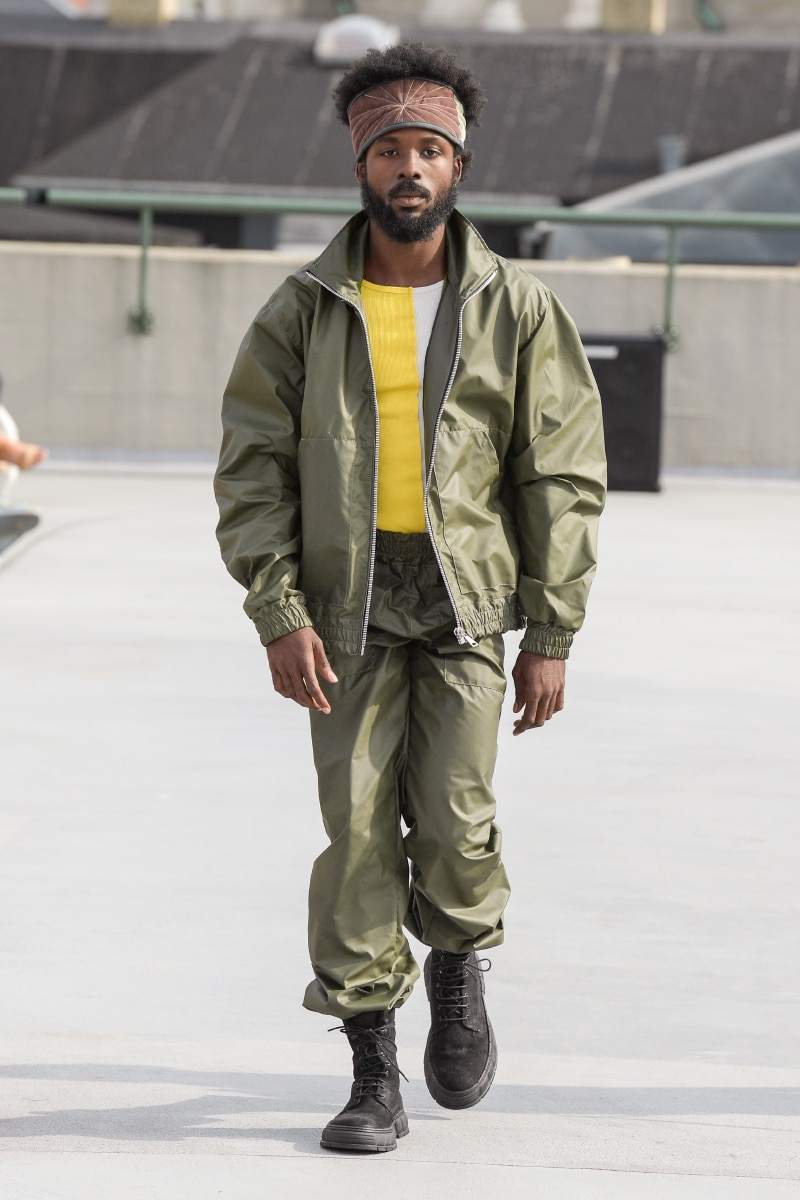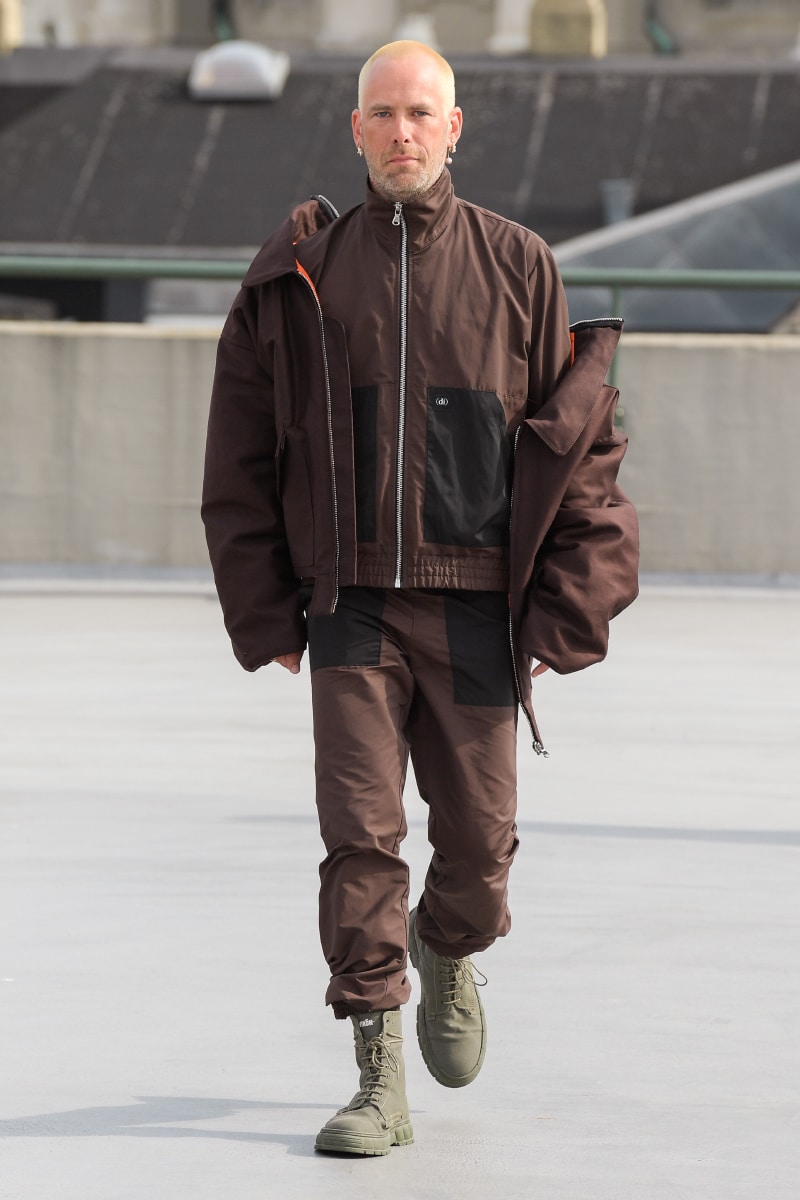 The (di)vision Spring/Summer 2022 collection was inspired by the past year. The everyday uniform has been replaced by jogging and loungewear and comfort has been the first priority.
"The collection mirrors both the past year, but it also embraces the time to come, where there's – hopefully – room for more kisses, hugs, colors and patterns. It has been a strange year, where we have experienced a worldwide epidemic. Some days it has felt like you've gone 12 rounds in the boxing ring and other days like you've won Olympic gold, because you've finally been able to see your loved ones."
The collection is contrastfull and consists of many clean styles alongside disrupted pieces. The designer worked with both traditional and nontraditional takes on loungewear, which especially can be seen in the upcycled styles.
"We have exclusively worked with deadstock fabric and cycling of vintage clothing, including the classic workwear jacket. The collection contains everything from large jackets, everyday wear to accessories."