Perfumery is booming, just look at the numerous launches we are discovering every week. The most important perfume companies in the world are already smelling how the most consumerist months of the year are approaching, in which fragrances become the main protagonists and above all one of the best-selling items, if not the most…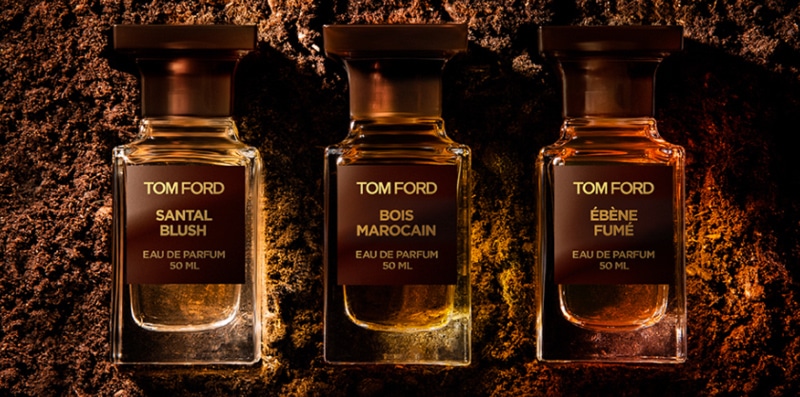 Tom Ford, a successful American designer and considered one of the great masters of the fashion world, as well as being known for his work as a creative, is well known for his passion and even fetish for perfumes, hence the brand that bears his name has some of the best scents on the market and are considered as an object of desire.
The new trilogy of fragrances he has just launched, "ENIGMATIC WOODS" could very well be considered precious or valuable, especially for wood lovers, as these (as the name suggests) are inspired by the mystique of exotic woods. Each Private Blend fragrance celebrates ancient and precious woods, linking the mysteries of centuries past with modern magnificence, and exquisite spiritual luxury. SANTAL BLUSH, BOIS MAROCAIN, and ÉBÈNE FUMÉ are the three fragrances we can find in this trilogy. Want to know more about them? Here we go!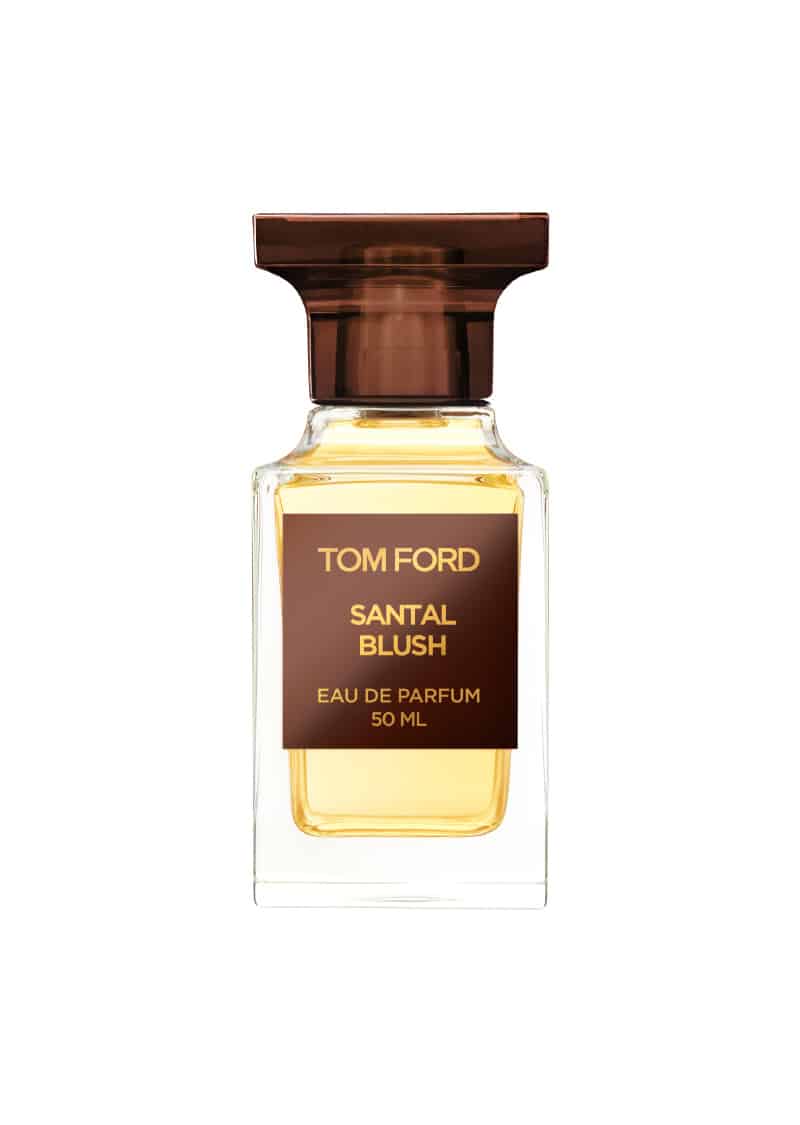 Starting with "SANTAL BLUSH", is a textured fusion of sandalwood and spices and is all about sensual, intoxicating sandalwood, which gives off an airy, hypnotic ambiance. A fusion of textures that celebrates sandalwood, SANTAL BLUSH features exotic spices enhanced with luxurious ylang-ylang, warm cinnamon, and sumptuous woods, seducing with a modern second-skin warmth.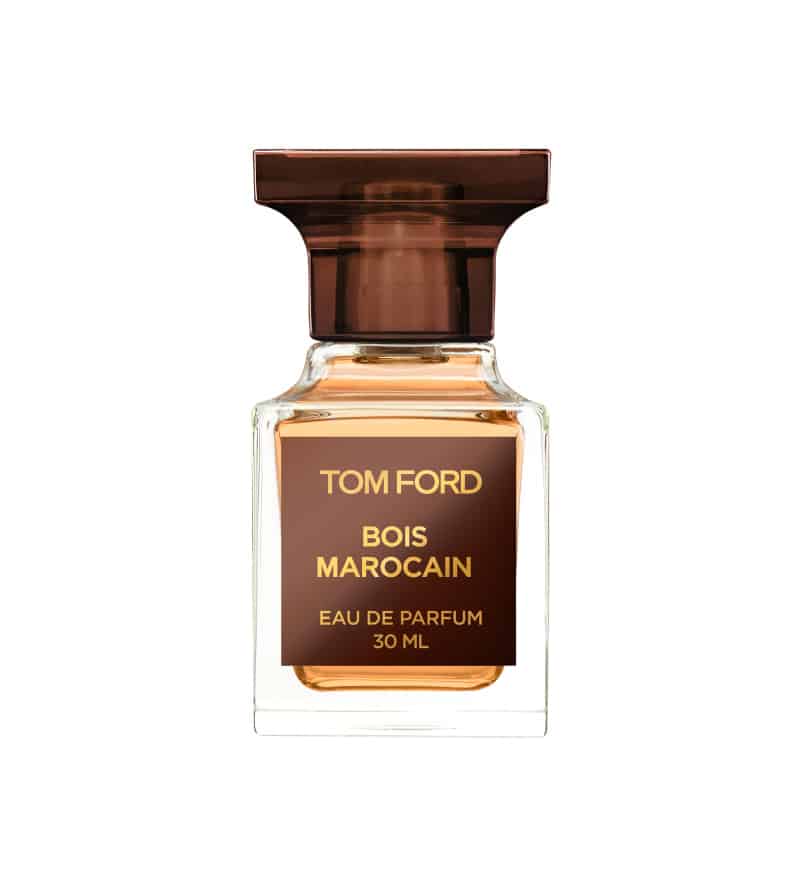 In the case of "BOIS MAROCAIN", it could be defined as spicy and invigorating. This one in particular evokes the earthy treasure of Thuya wood and the artisans who carve with this mystical material and features the darkly opulent essence of the ancient Thuya tree. Known for a molten aroma as captivating as the abstract forms of its heartwood, the scent unfurls
powerfully, tinged with the spicy freshness of pink peppercorn and Atlas Orpur cedarwood.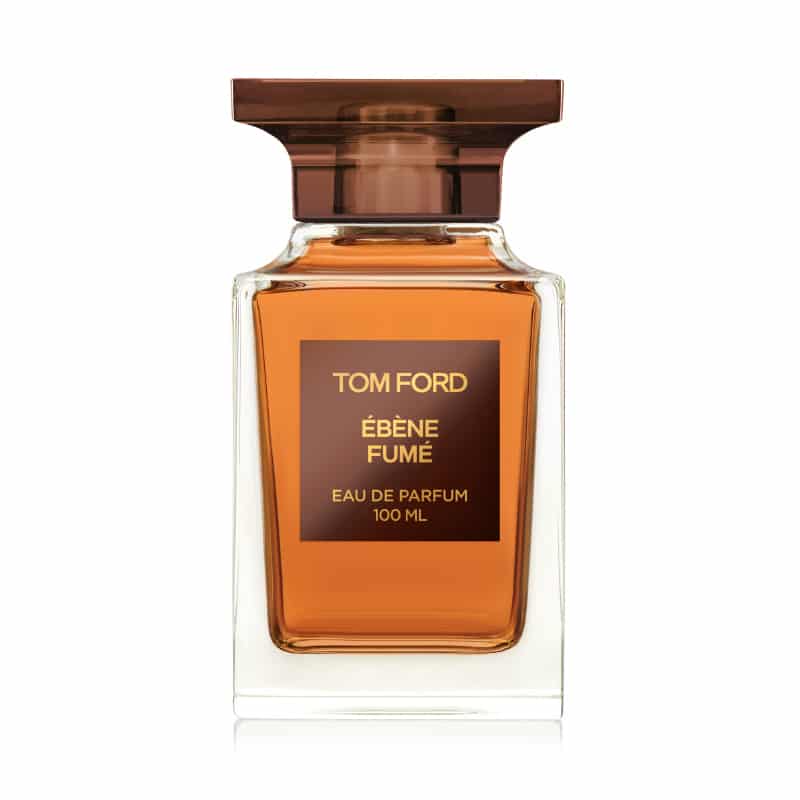 Finally, we find "ÉBÈNE FUMÉ", fusing the purifying powers of Palo Santo wood with fiery ebony wood, awakening meditative calm. Mindfulness meets opulence in ÉBÈNE FUMÉ. This deeply meditative fragrance celebrates the mystical essence of Palo Santo smoke, enlivened by the warm elegance of cistus absolute, tantalizing black pepper and ebony wood notes, captured in elegant and sublime leather notes.
SANTAL BLUSH, BOIS MAROCAIN, and ÉBÈNE FUMÉ are contained in a translucent iteration of the iconic Private Blend bottle and designed with a mahogany label and matching cap. The 50mL, 100mL, and 250 mL bottles, carved with consummate craftsmanship, enhance any dressing table or grooming area.
"ENIGMATIC WOODS" collection by Tom Ford is now available for purchase on its online store. Click here.