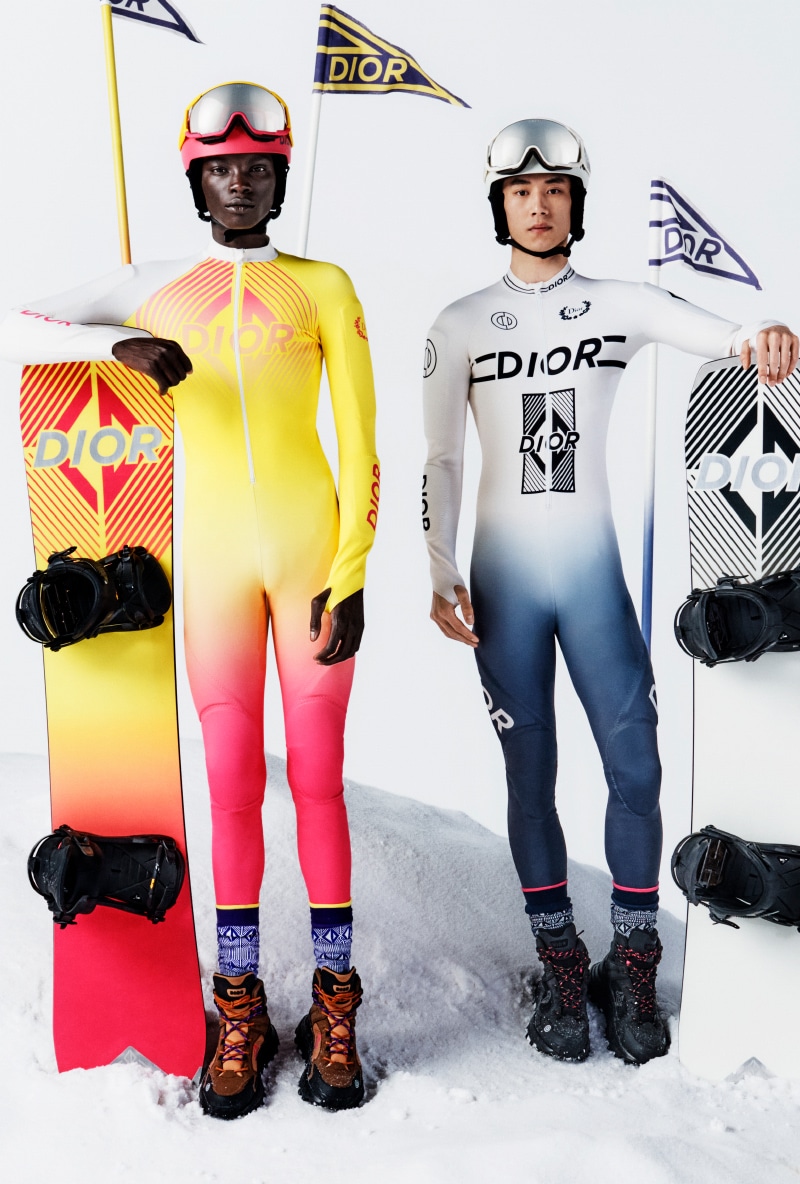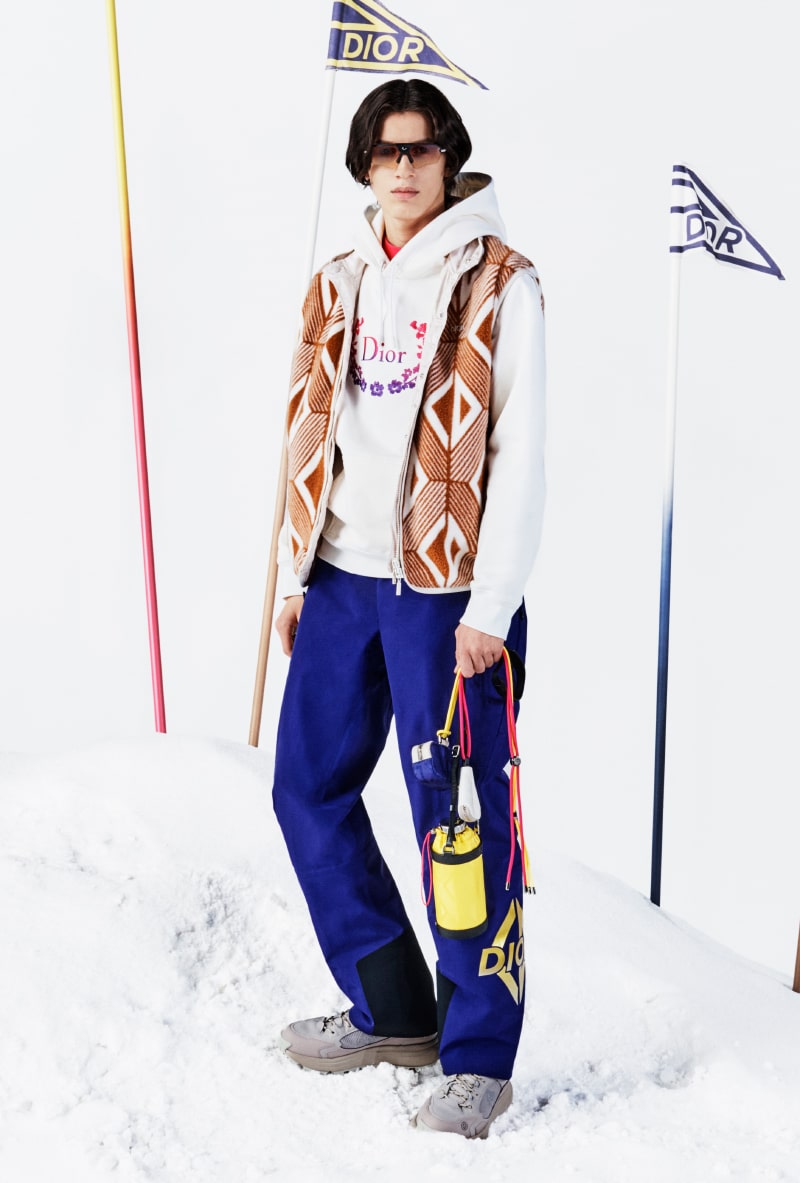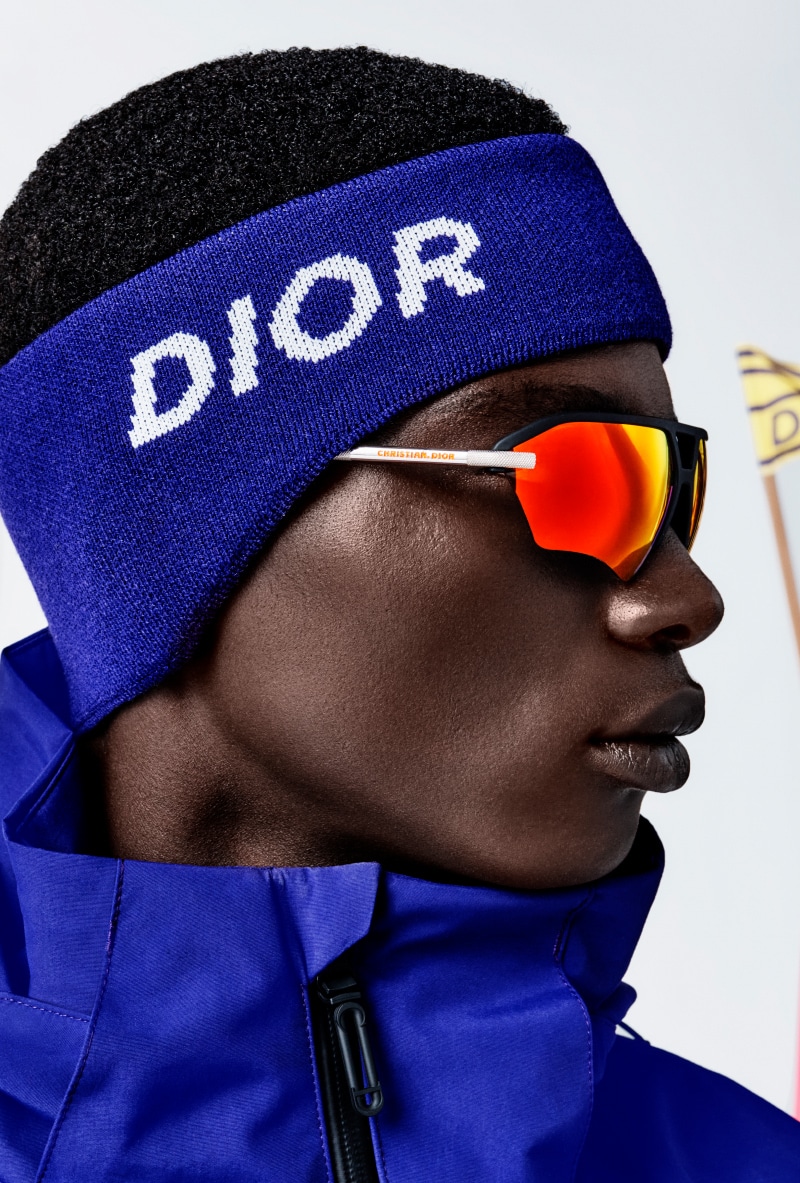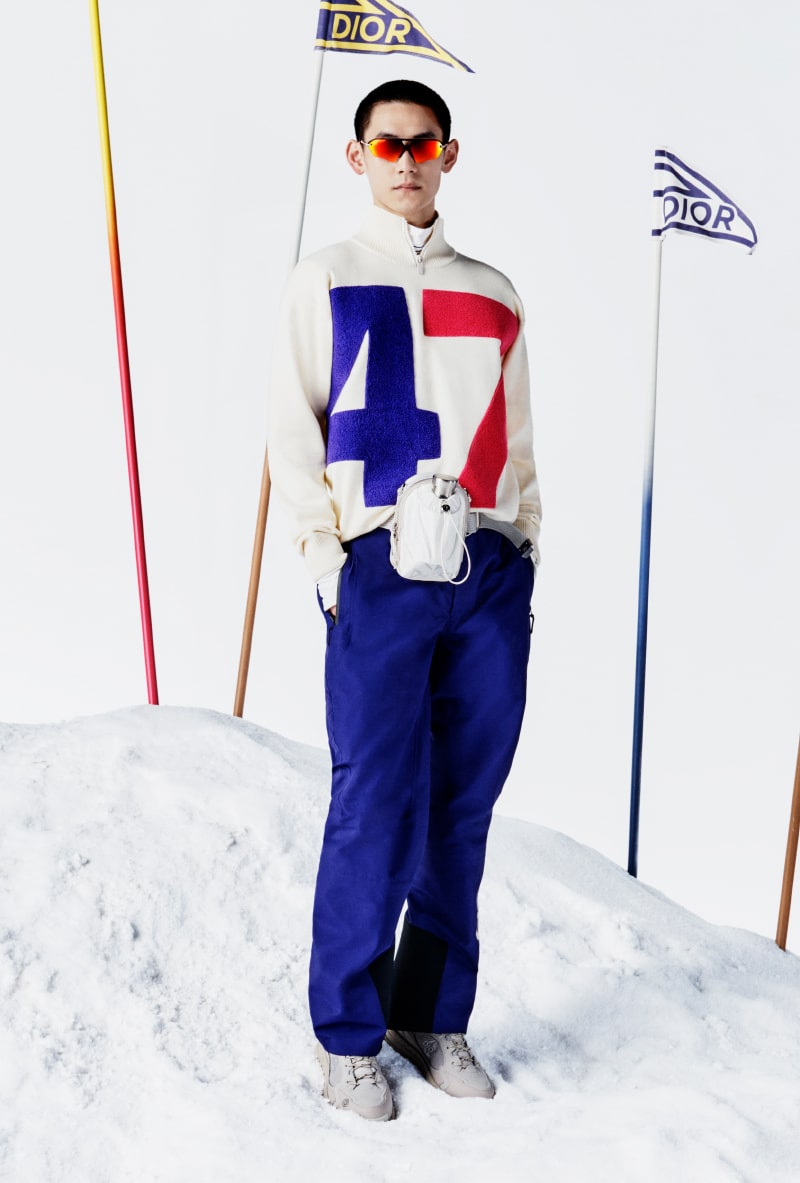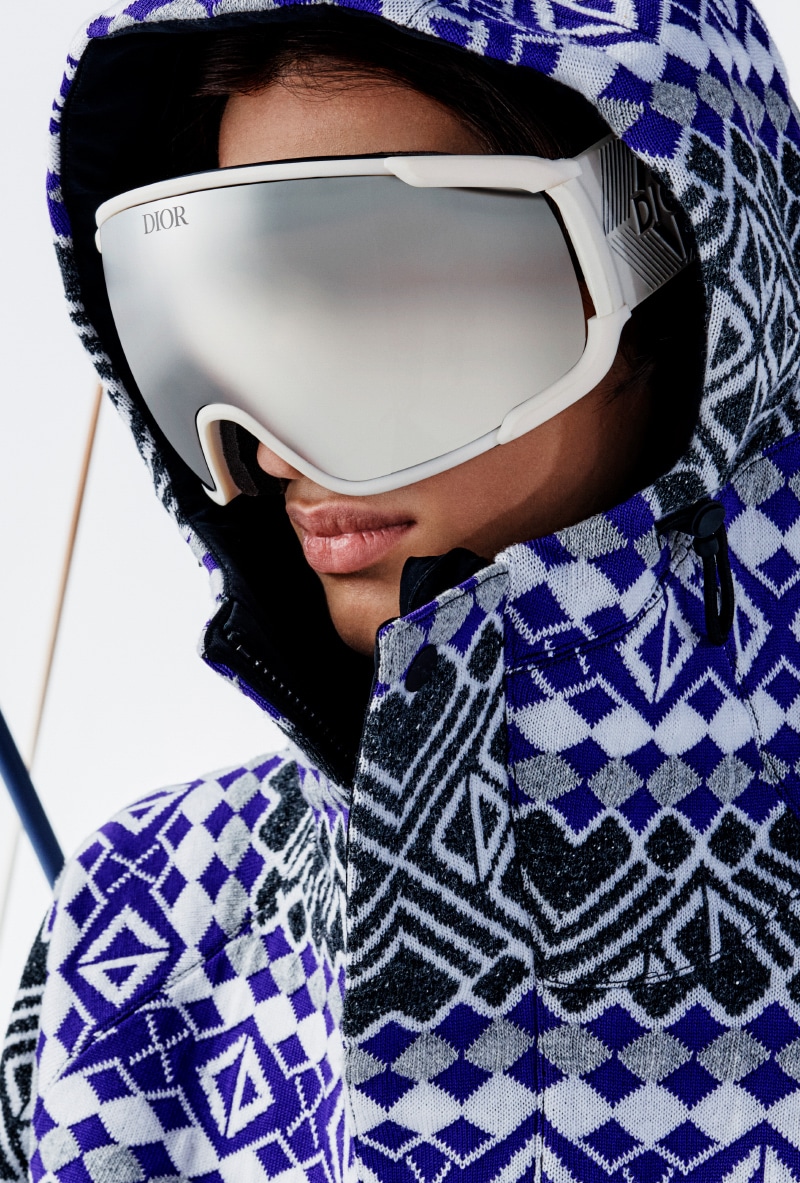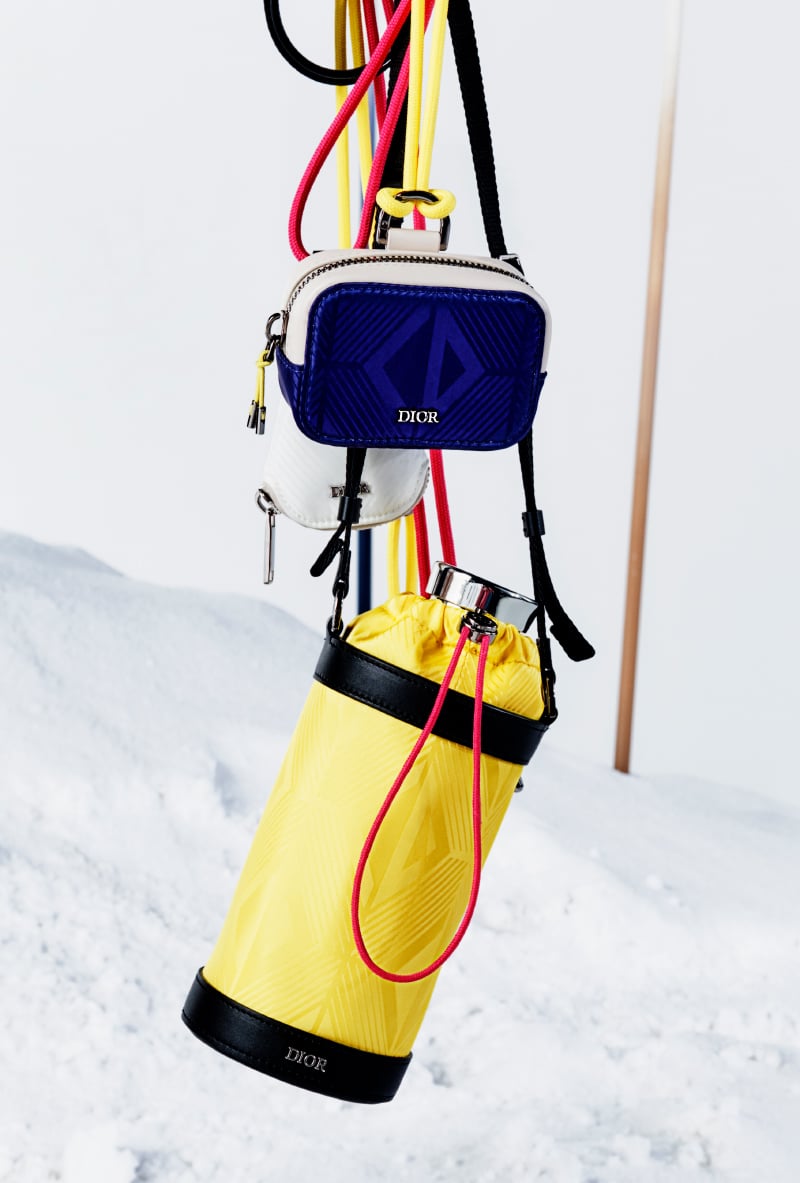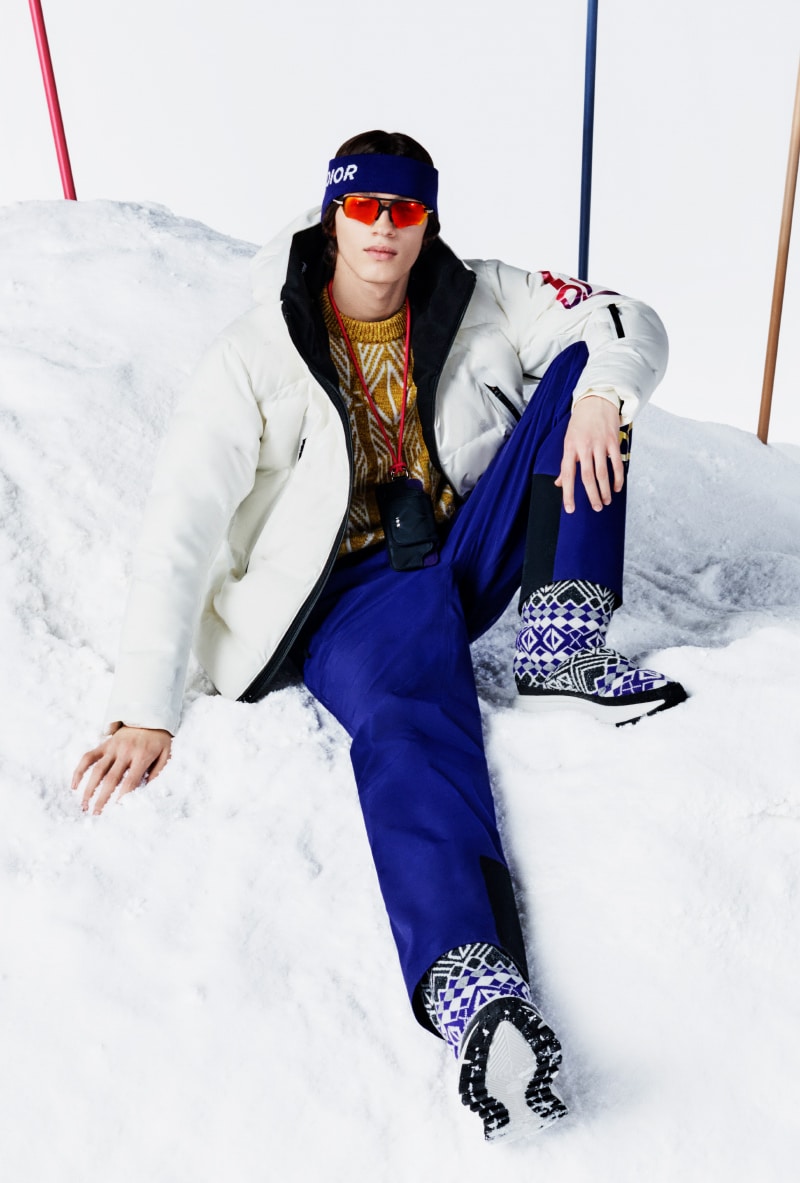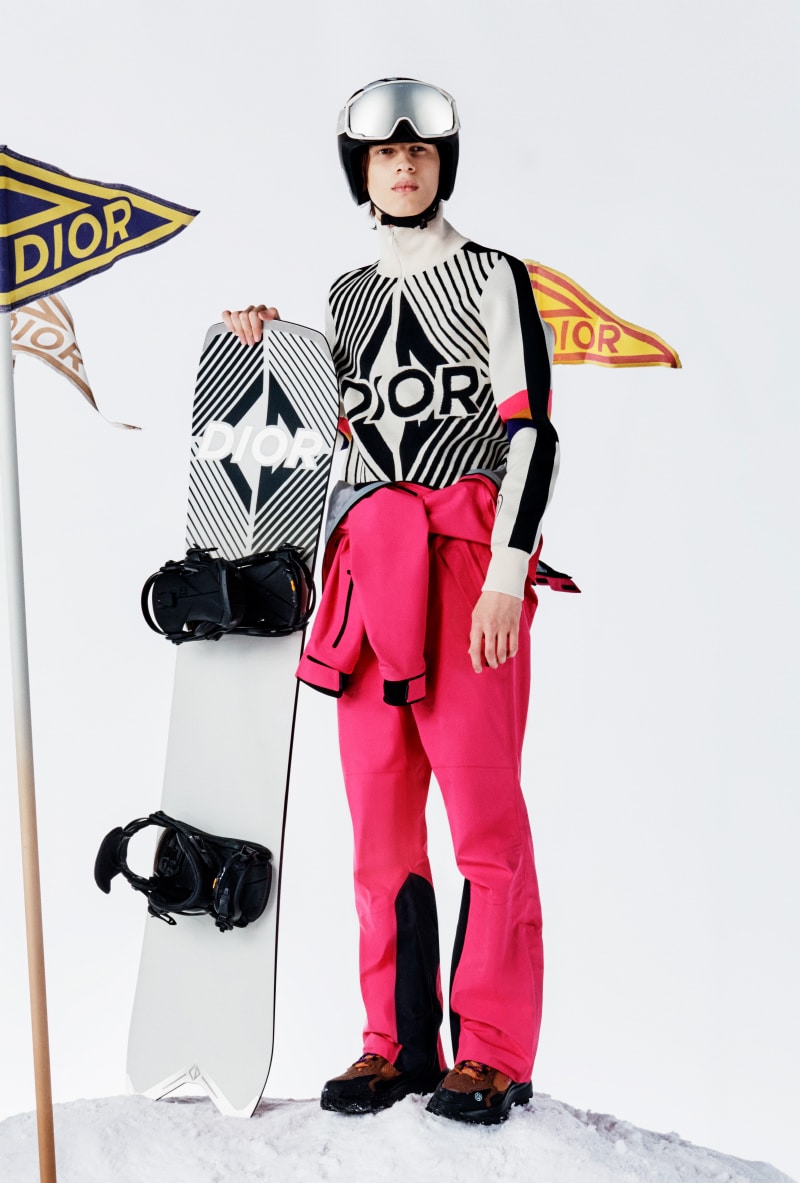 This winter, Dior resumes the dialogue started with POC through a range of ski protection equipment including vests, helmets and goggles in high-end materials, fusing innovation and exceptional design through the Dior Ski Capsule from the collection of Man Spring 23.
This vision is also expressed in the jackets, pants and ski suits created in collaboration with Descente – a Japanese specialist in sportswear – in which the symbols of the house are displayed. A dynamic and haute couture look at the same time, accentuated by unprecedented accessories such as the Dior Explorer bags, reinvented in a technical fabric adorned with the CD Diamonds signature, and the lace-up ankle boots or the Dior Peak Knit version.
Celebrating the craftsmanship of excellence, Swedish brand AK SKI has developed an ultra-contemporary graphic snowboard for Dior, embellished in turn by bold tones or timeless colors.