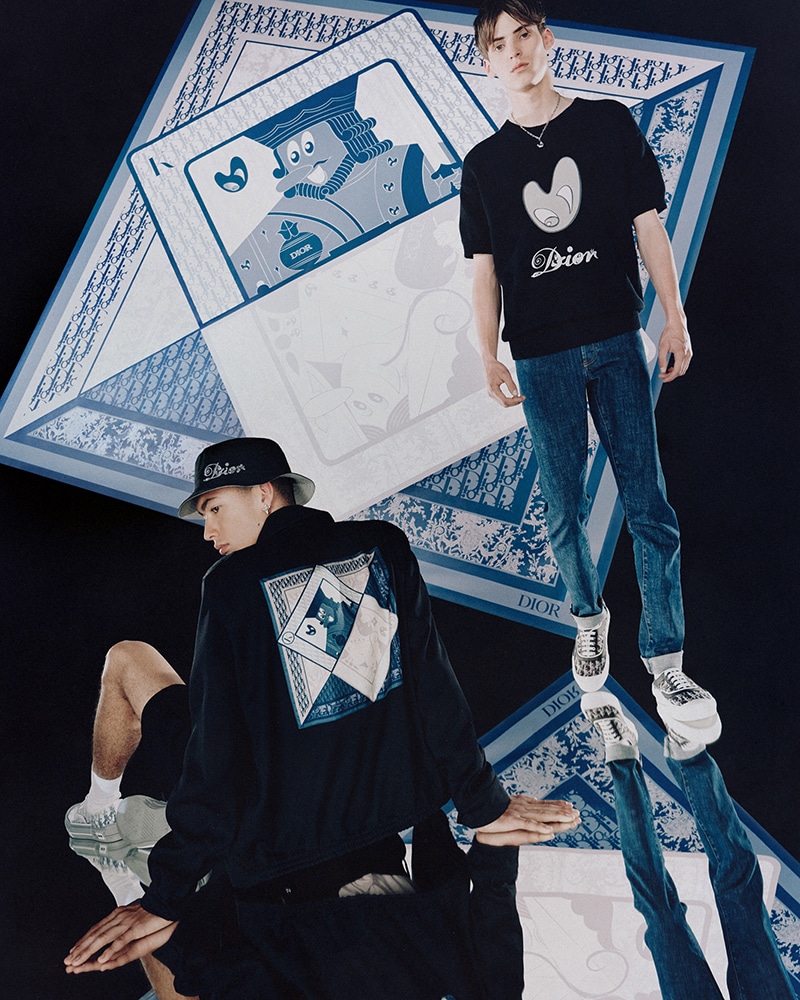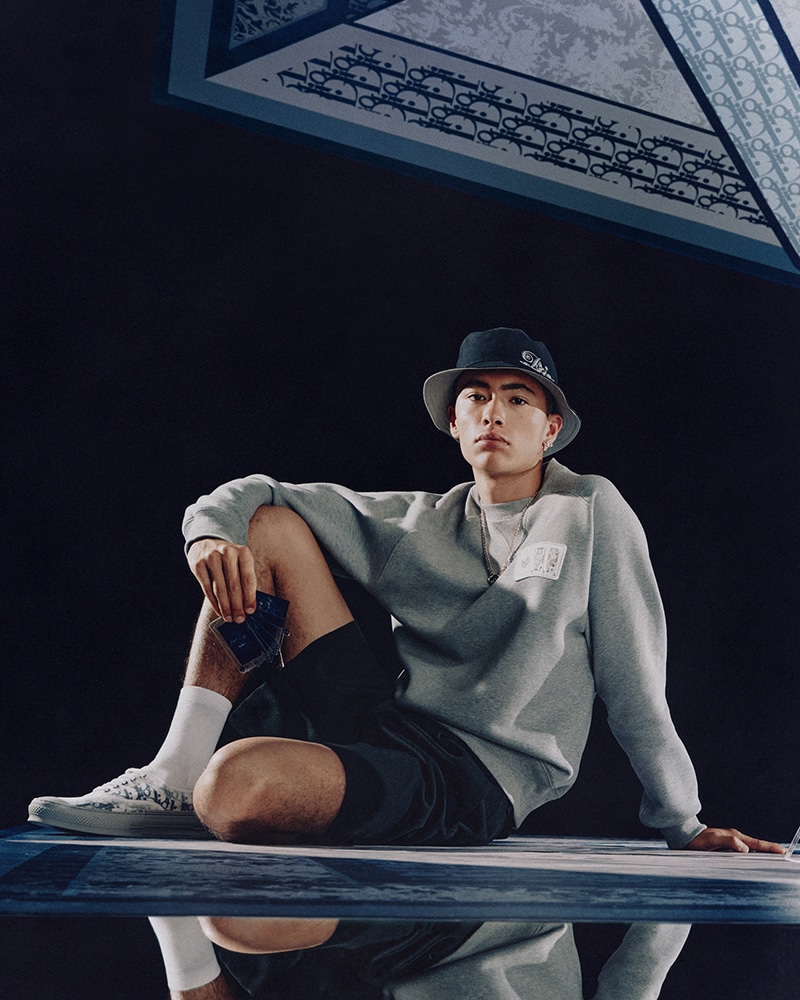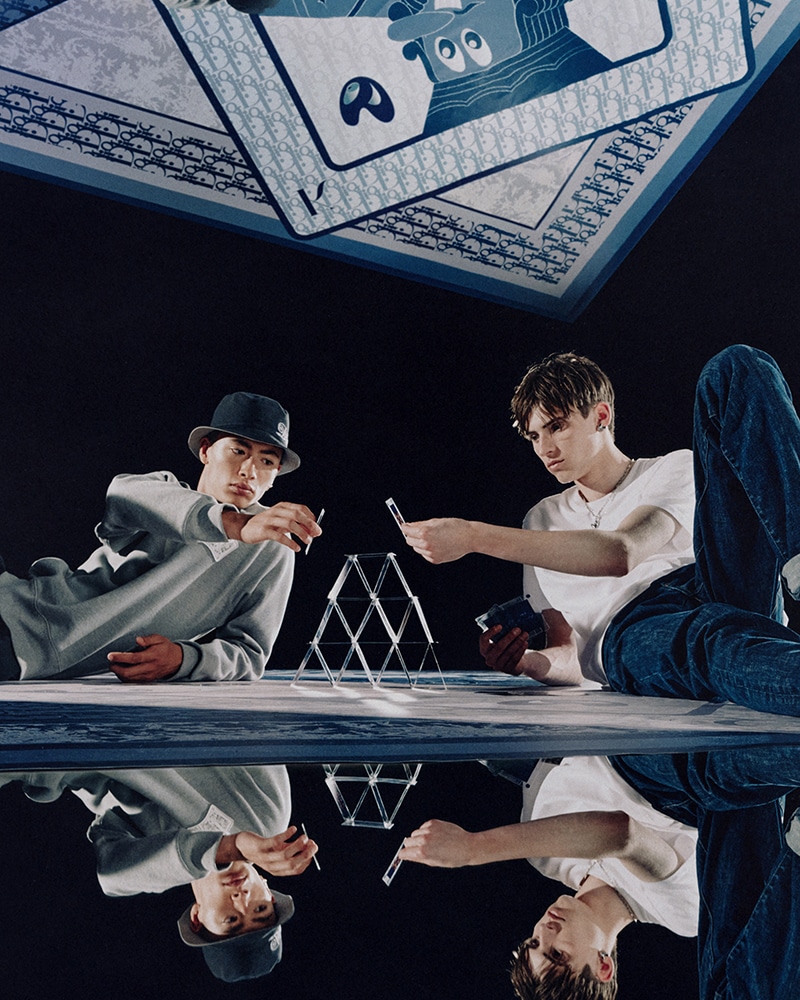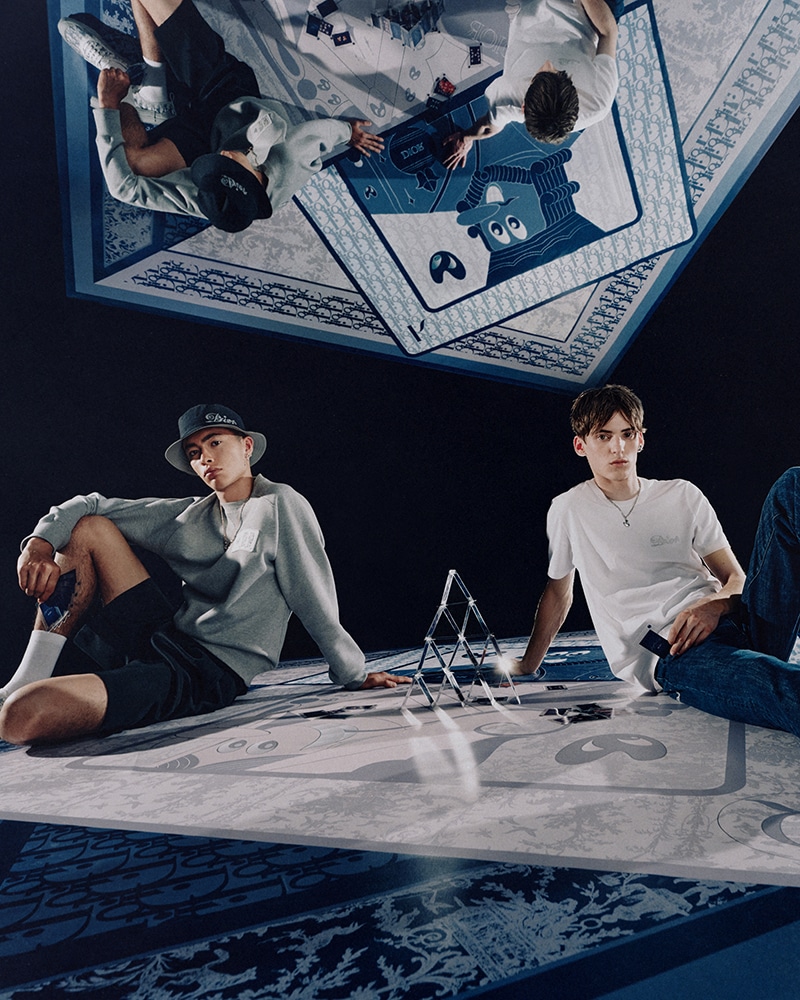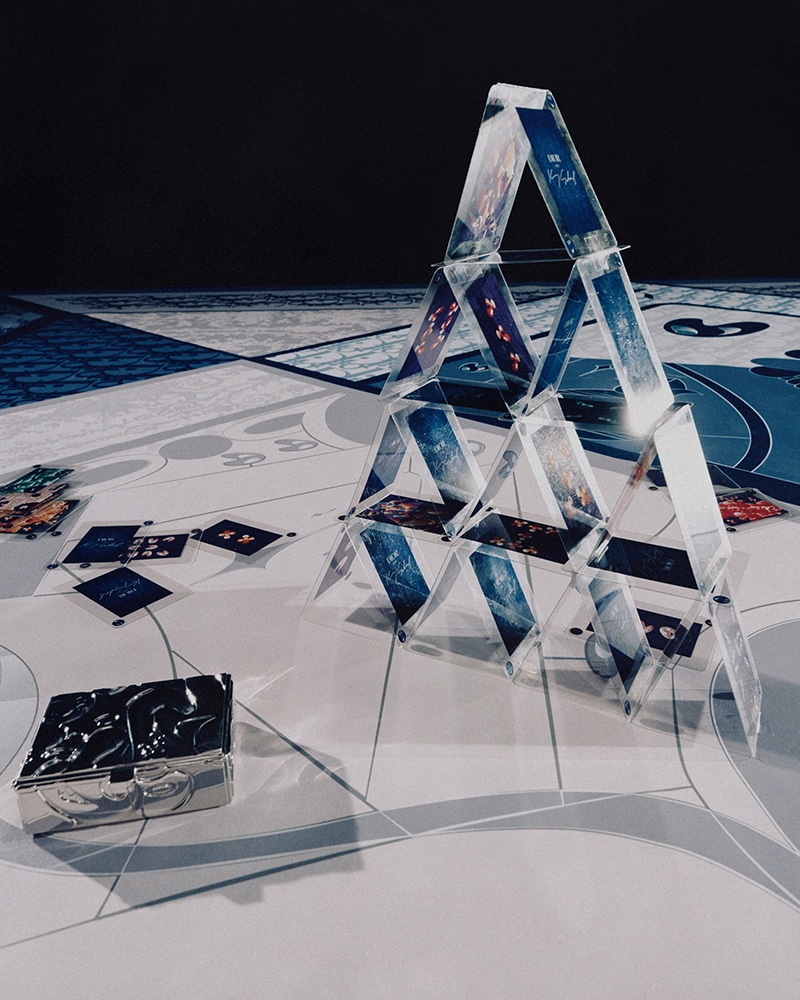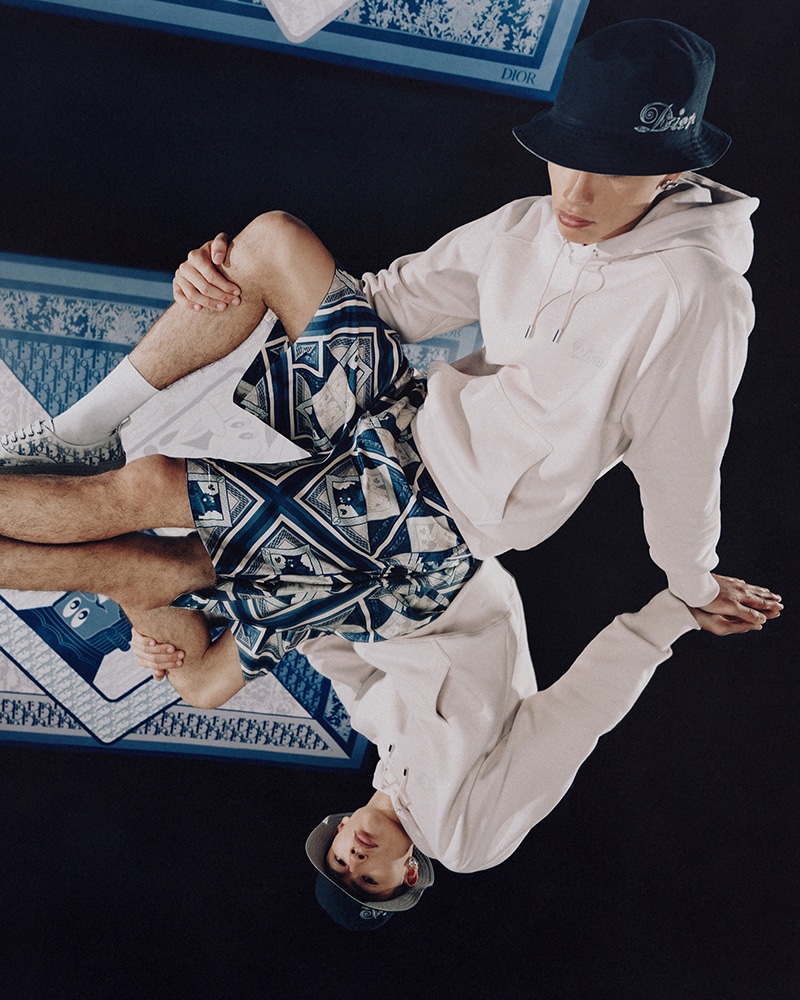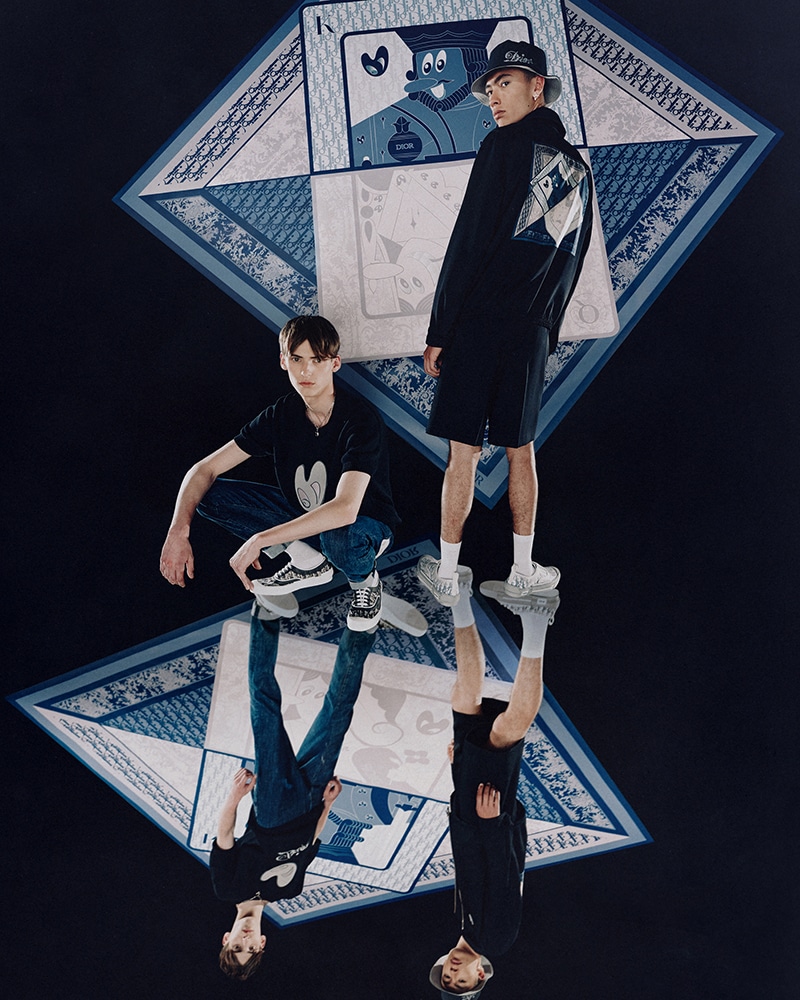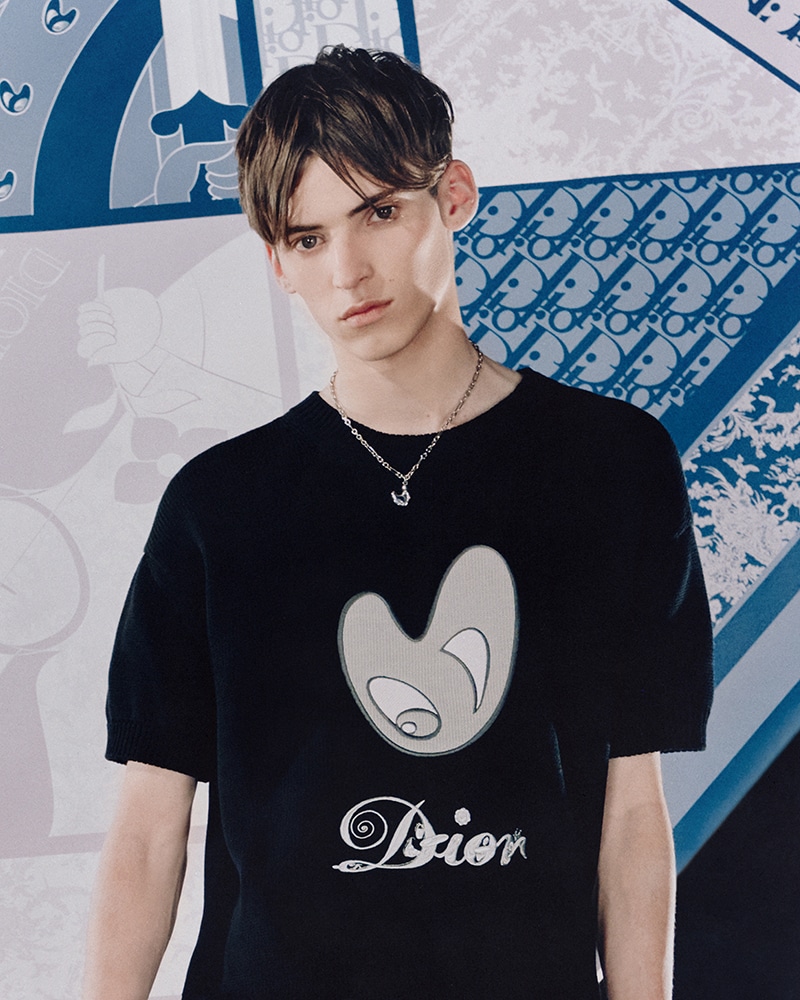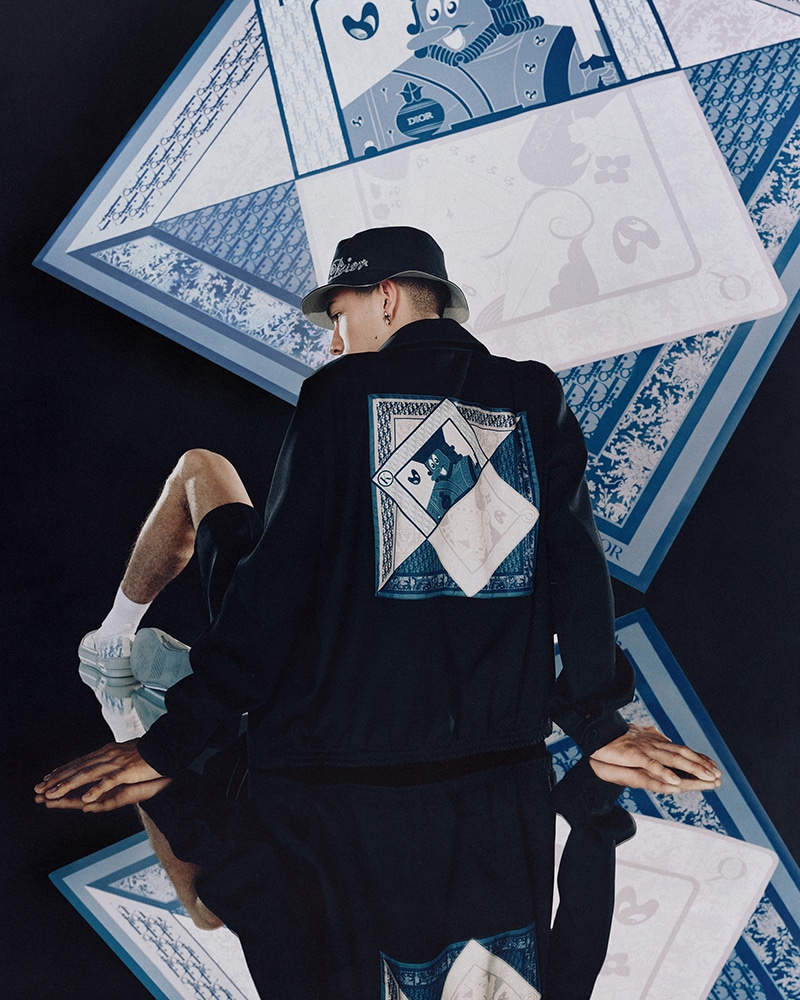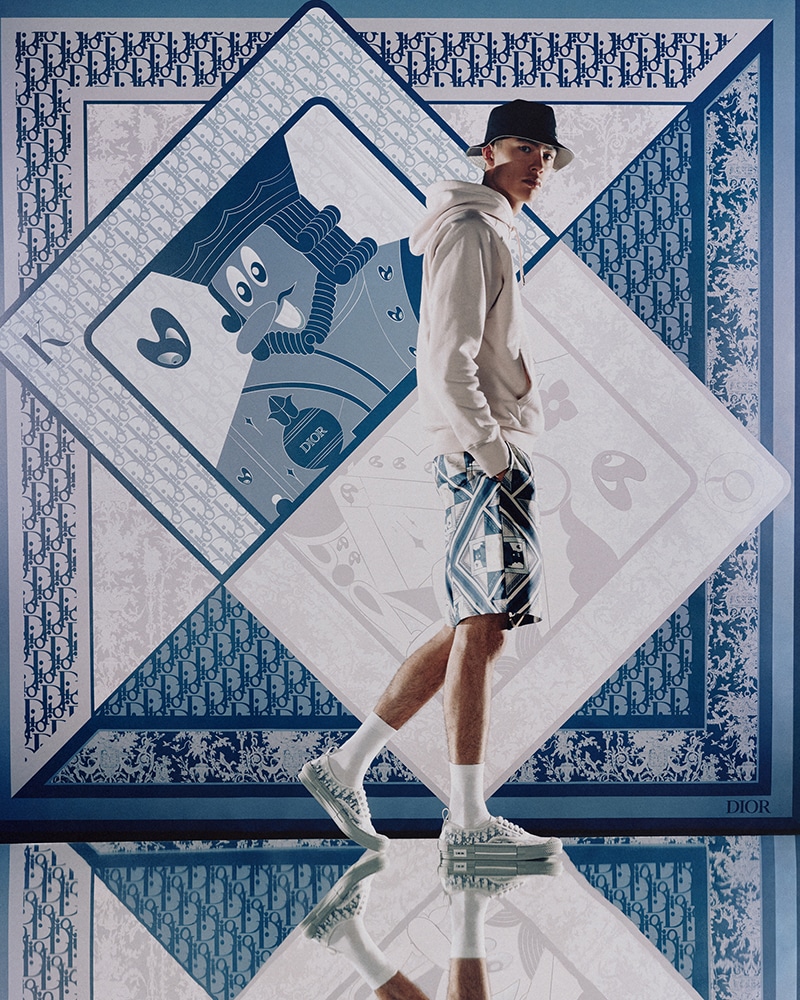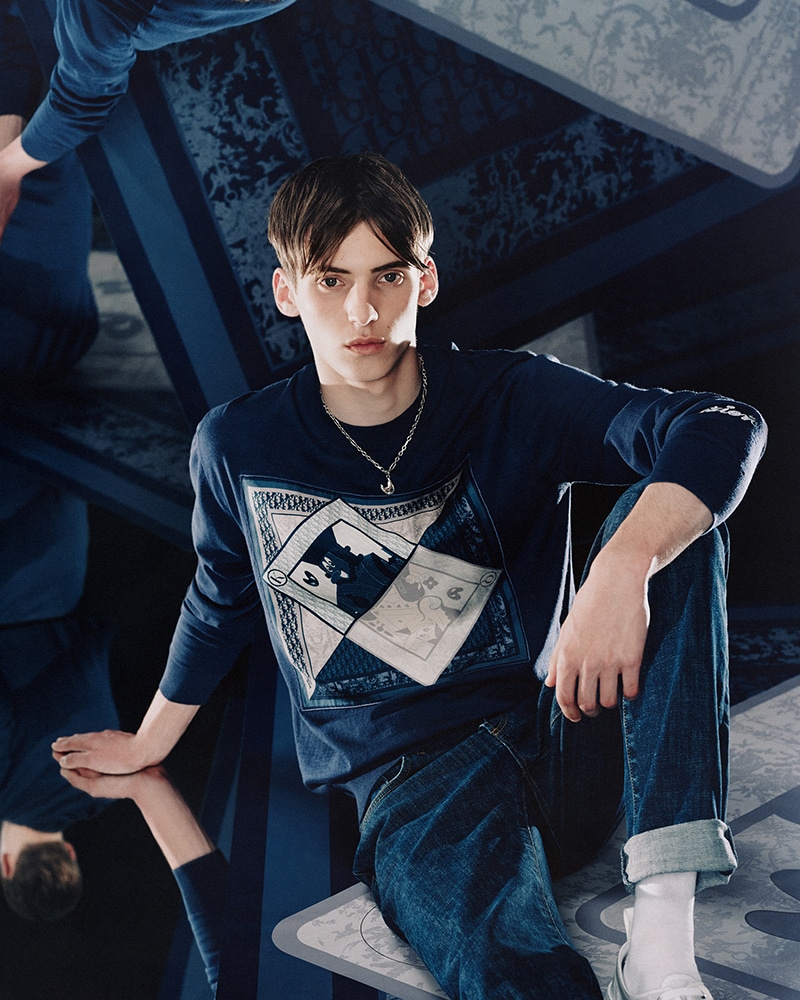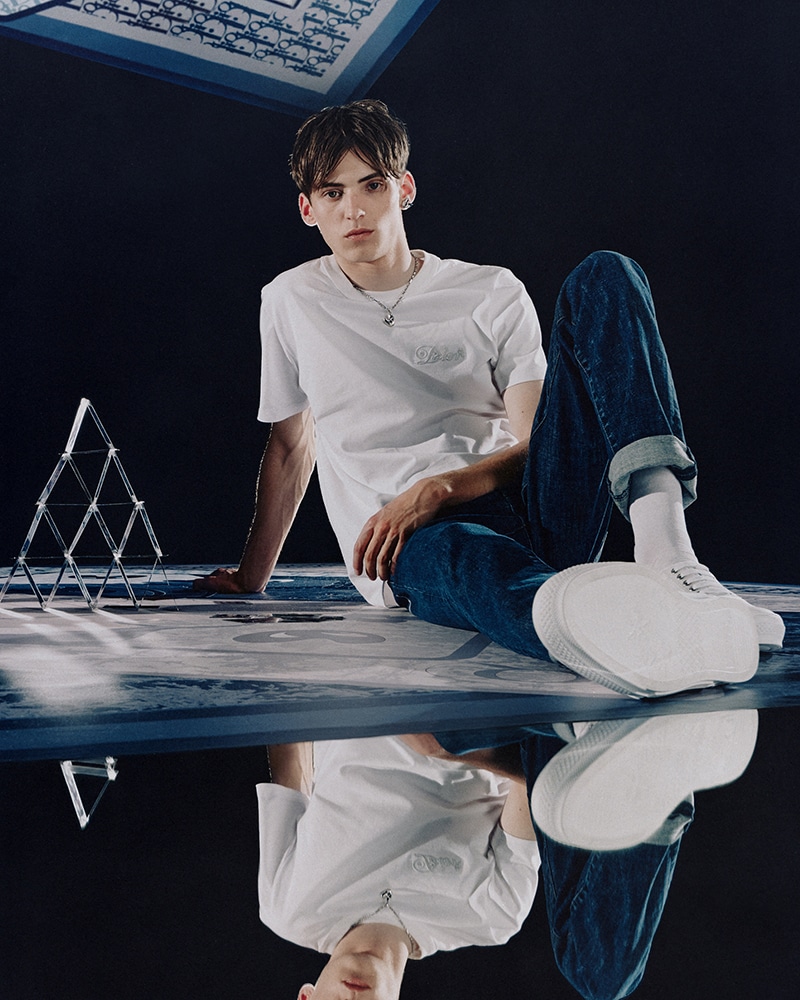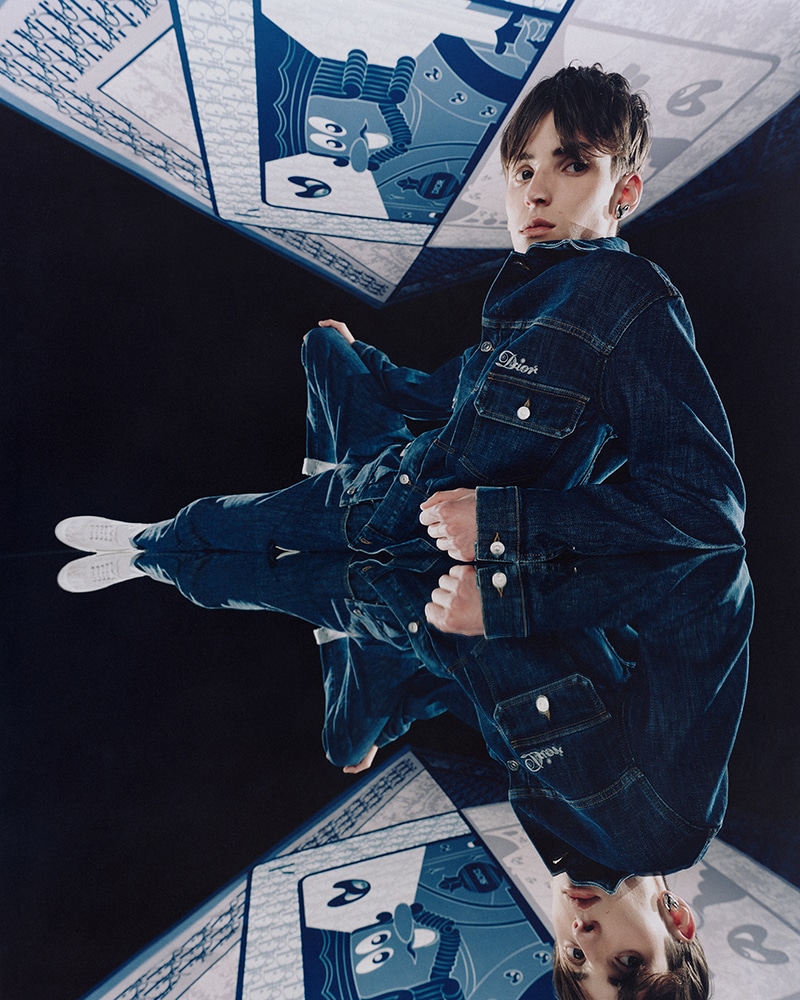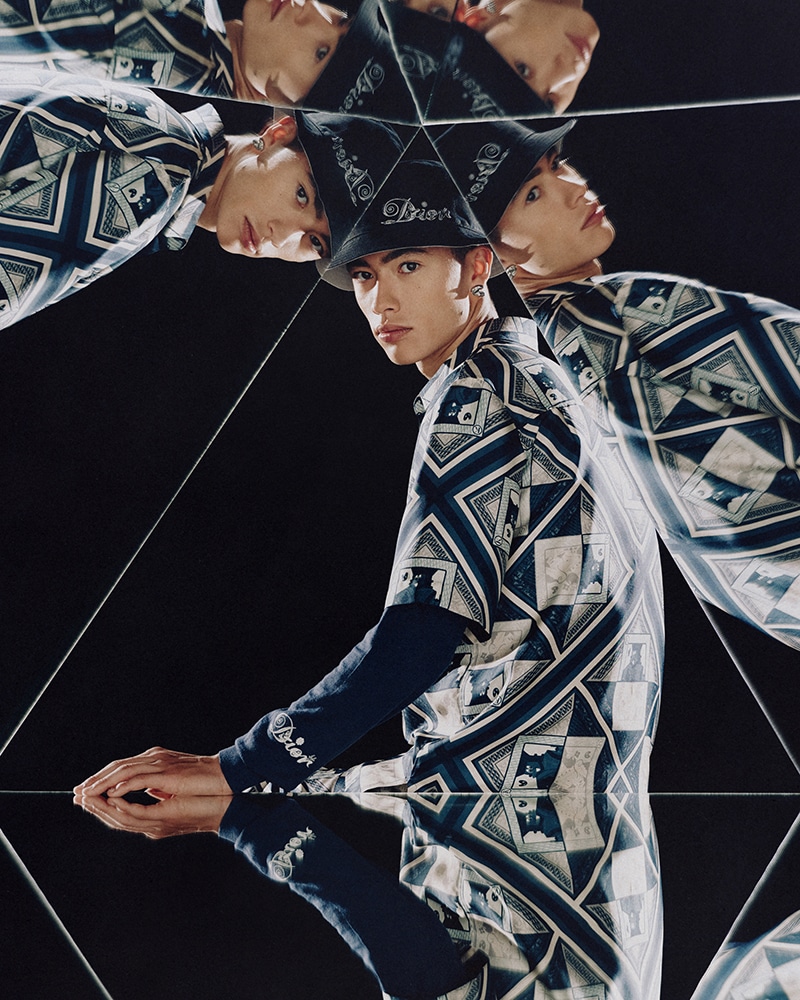 Dior presents the capsule collection that continues the dialogue started between Kim Jones and Kenny Scharf for the Dior Men Fall 2021 show.
Kenny Scharf gained prominence in New York City's East Village art scene in the 1980s for his ambitious, cartoon-like installations and paintings and his frequent collaborations with his friends, artists Keith Haring and Jean-Michel Basquiat. Scharf's fun, colorful work is both a nod to the future and a reference to past art historical movements such as Pop and Surrealism. His multidisciplinary practice exists in the realm where pop culture meets science fiction, and his imagery celebrates everything from The Jetsons and the Flintstones to one-eyed creatures, mischievous monsters, and donuts in space.
"One very important and guiding principle to my work is to reach out beyond the elitist boundaries of fine art and connect to popular culture through my art," says Scharf. "My personal ambition has always been to live the example. I believe the artist has a social responsibility to engage others in a thought process that ultimately brings the creative process into everyday life thereby enhancing the quality of our experience." Since his rise to prominence years ago at the 1985 Whitney Biennal to his recent ambitious street art survey Art In the Streets at the Museum of Contemporary Art, Los Angeles, Scharf continues to approach his practice with playfulness and a youthful spirit.
#DiorWinter21