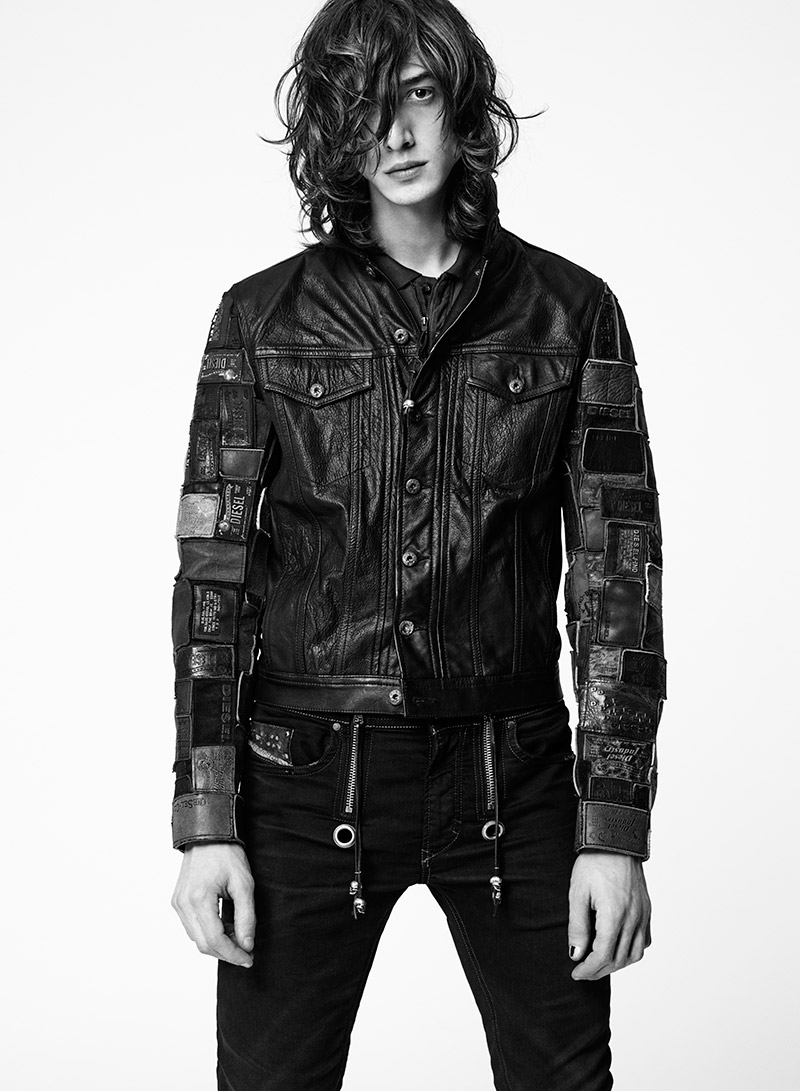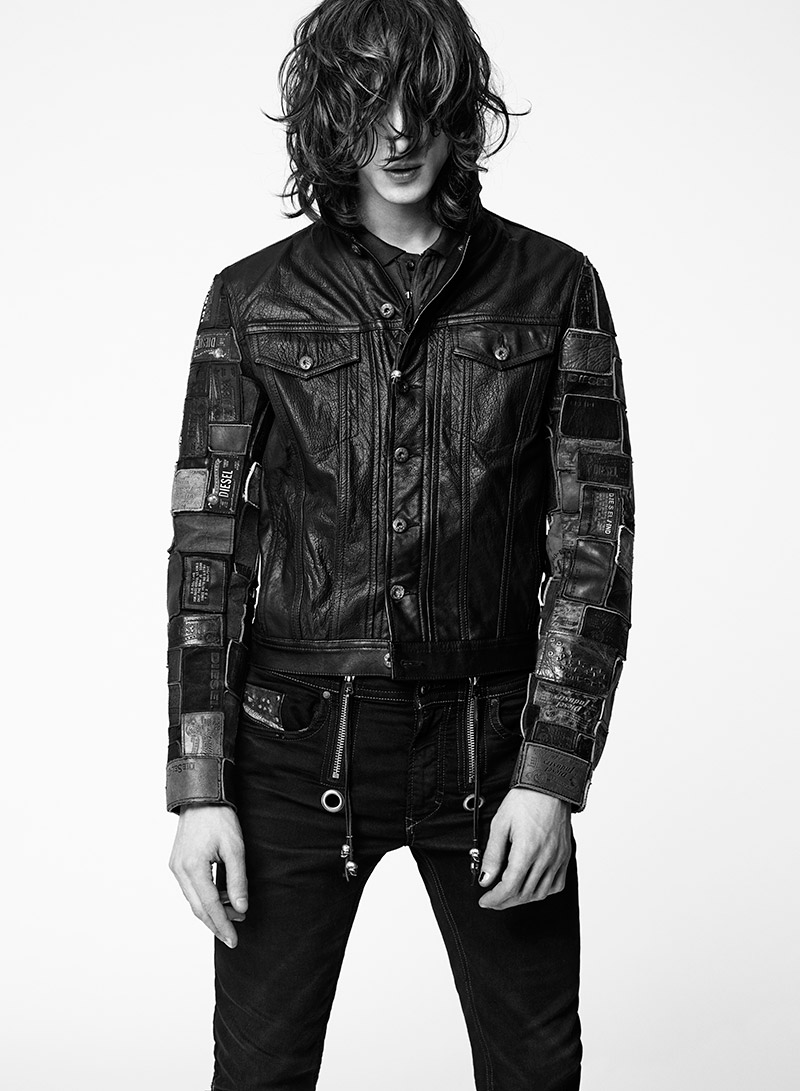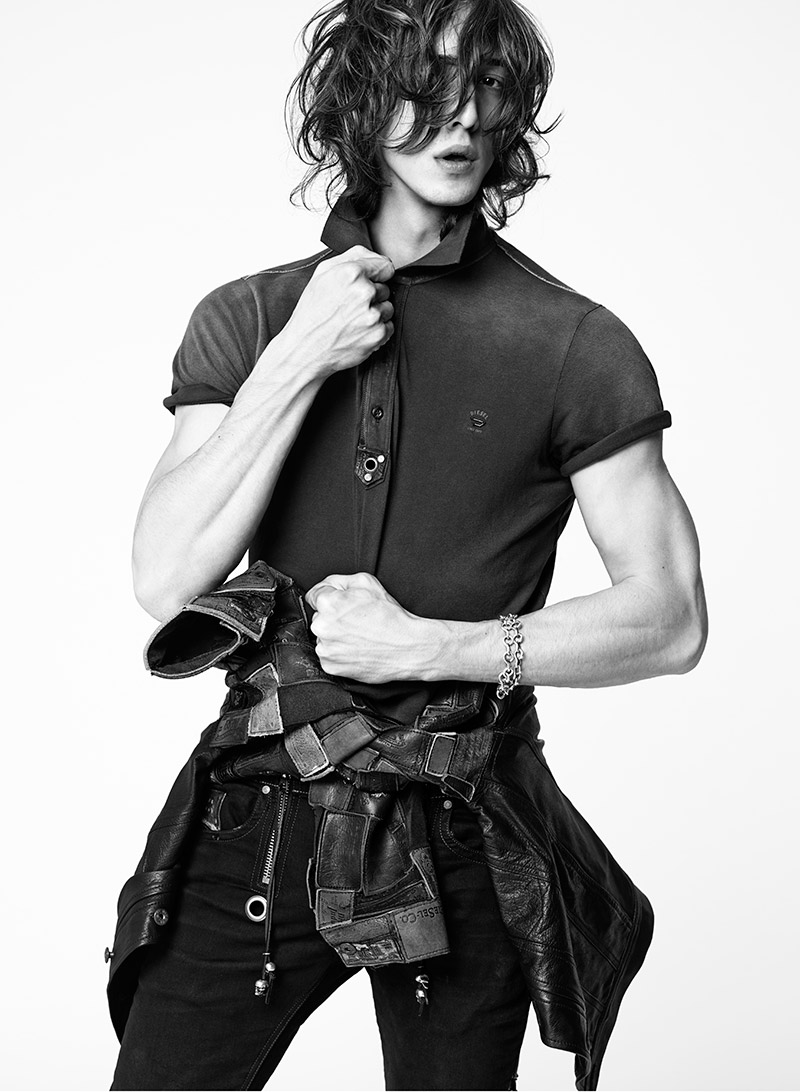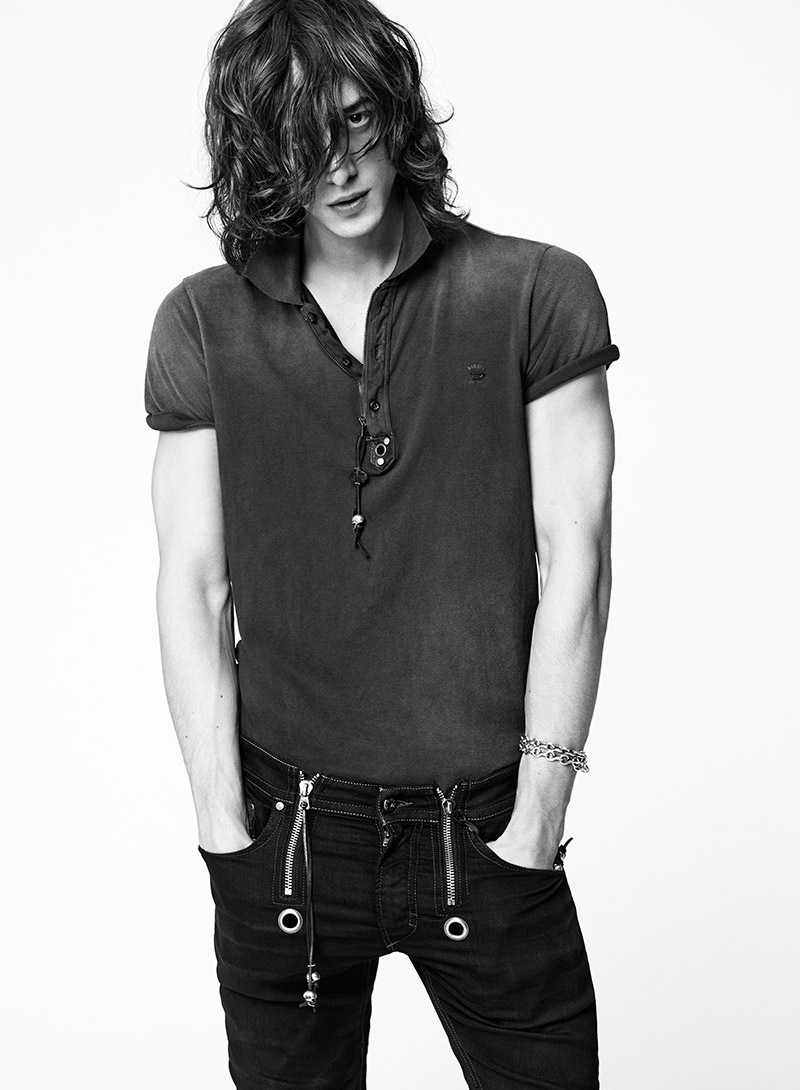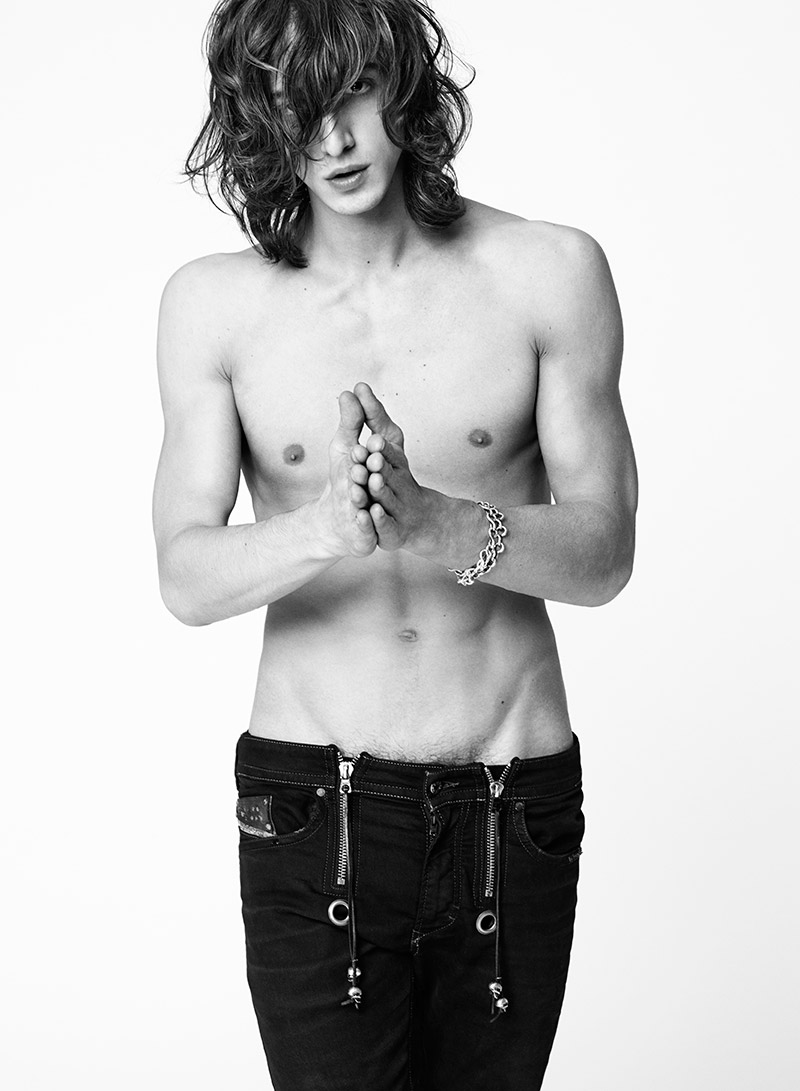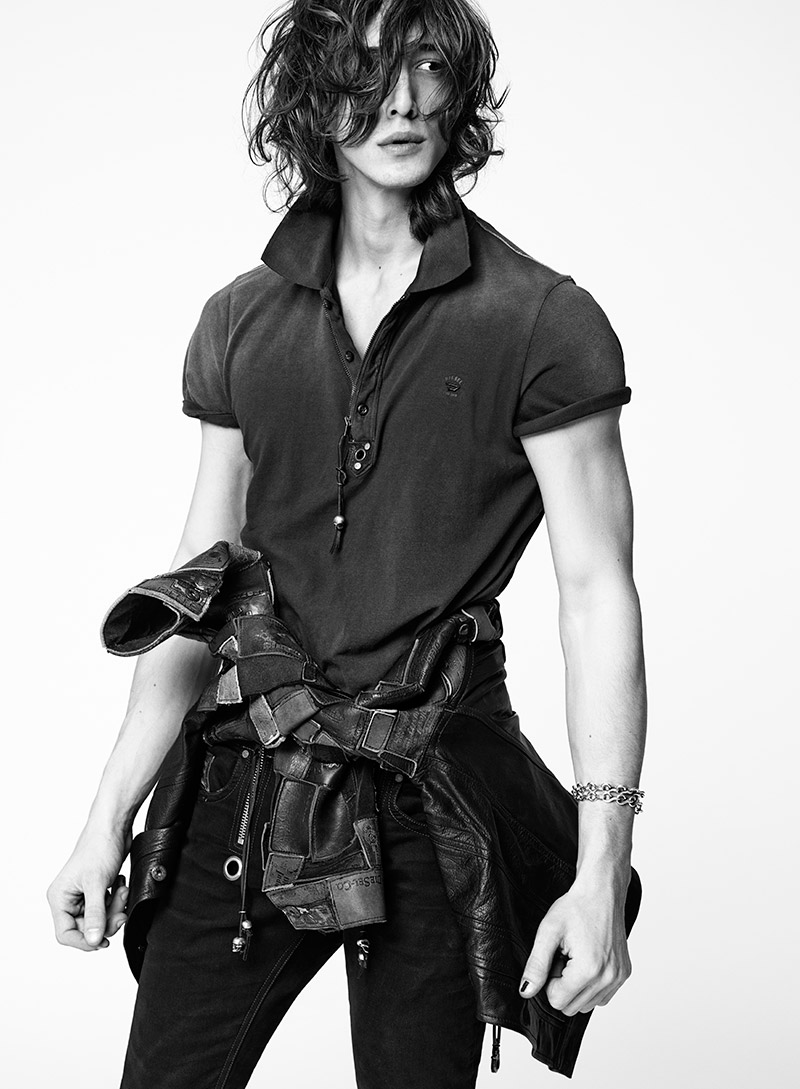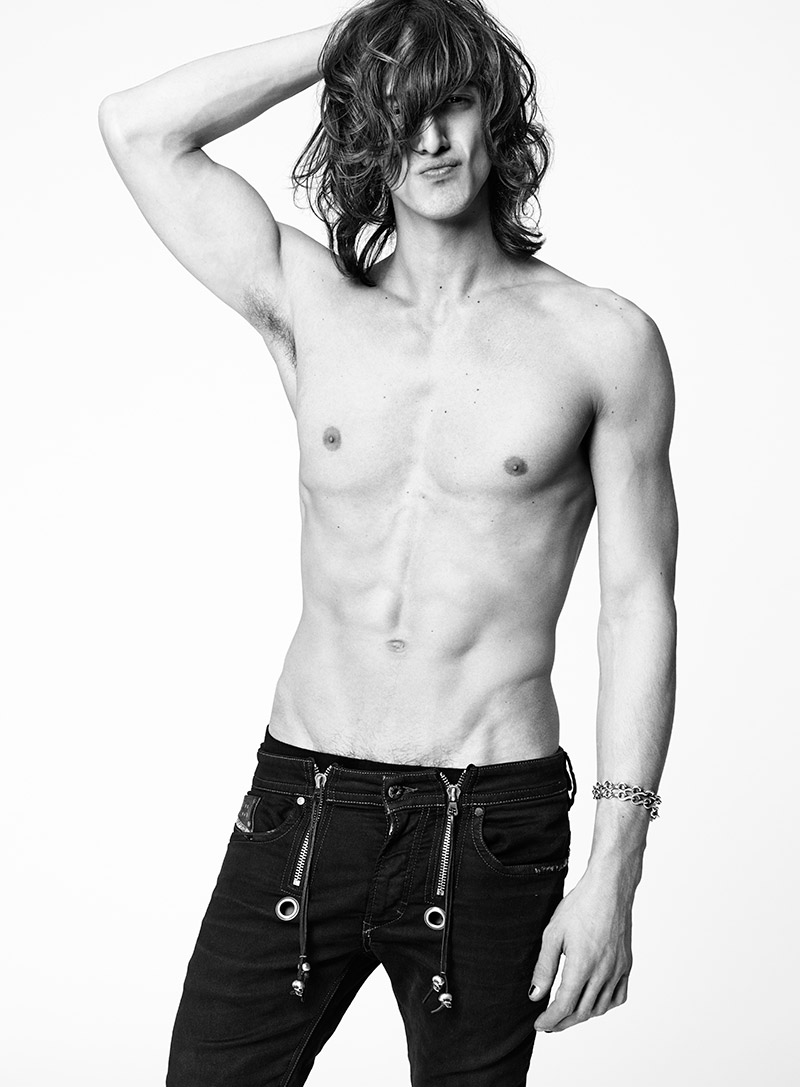 After the success of #DIESELTRIBUTE Denim capsule, Nicola Formichetti continues revisiting the heritage of Diesel with #DIESELTRIBUTE Leather collection, launching worldwide on February 1st 2014.
Leather from Diesel's archives is brought to the atelier under Nicola's vision of the future. With attention to detail at the forefront, the collection highlights the rebellious spirit of leather and serves as statement against the fast fashion commoditization of the instantly recognizable material. For instance, manual studs and detailed hand-stitched patch application restricts #DIESELTRIBUTE production to only three pieces completed per day, and make this range extremely special and irresistible to the fashion lover.
Tradition meets future in leather with #DIESELTRIBUTE, translated in a capsule of exceptional garments, like the iconic biker jacket style has been re-imagined on a jogg jeans fabric base with the addition of rivets and metal rings, with the hand applied leather patch, usually found at the back of jeans. This handcraft is also applied to a pair of jeans covered by no less than 580 of the patches taken from the historical database of Diesel's five pockets, a patchwork also found on the dress where about a hundred patches are applied by hand on a soft leather base, creating the definitive sexy rock attitude. Overall the capsule creates strong ties to the world of Diesel's iconography and serves as a visual ownership of the original, fearless Diesel spirit.