DIESEL introduces the company's new hero sneaker: the PROTOTYPE, with an exclusive limited-edition DIESEL NFT created by digital fashion house The Fabricant.
The Fabricant is a digital fashion house that's paving the way towards digital-only clothing and accessories. They're shaping a new paradigm, where physical fashion's allure and scarcity are translated to the virtual world. With DIESEL, The Fabricant has crafted the digital artwork of the limited DIESEL NFT of the sneaker. The result is a unique piece of digital art having THE PROTOTYPE as the protagonist, which from today will be seeded to talents close to the brand and metaverse enthusiasts.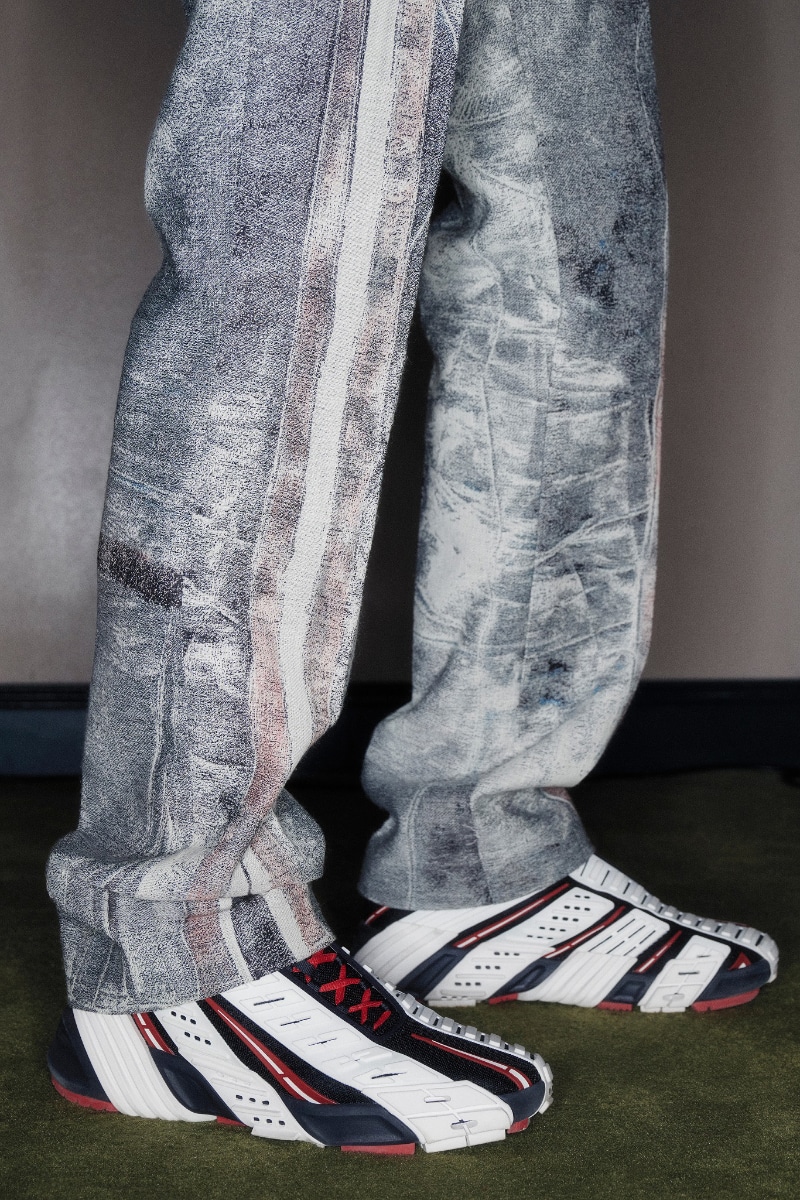 The PROTOTYPE is a completely new and innovative sneaker design by creative director Glenn Martens that sets the tone for the future of Diesel footwear. Aptly named to reflect the start of something new, it pushes the limits of athletic footwear design, breaking aesthetic and technical conventions with every component and every angle. Graphically striking with repeated rubber straps and asymmetric lacing, THE PROTOTYPE was first seen on DIESEL's Spring/Summer 2022 runway. In addition to the bias-angled textured rubber strips and the off-center lace-ups, the sneaker features an industrial outsole tread and molded rubber overlays across its uppers.
The actual shoe will start to be available from December 2021, at DIESEL stores worldwide and through www.diesel.com.