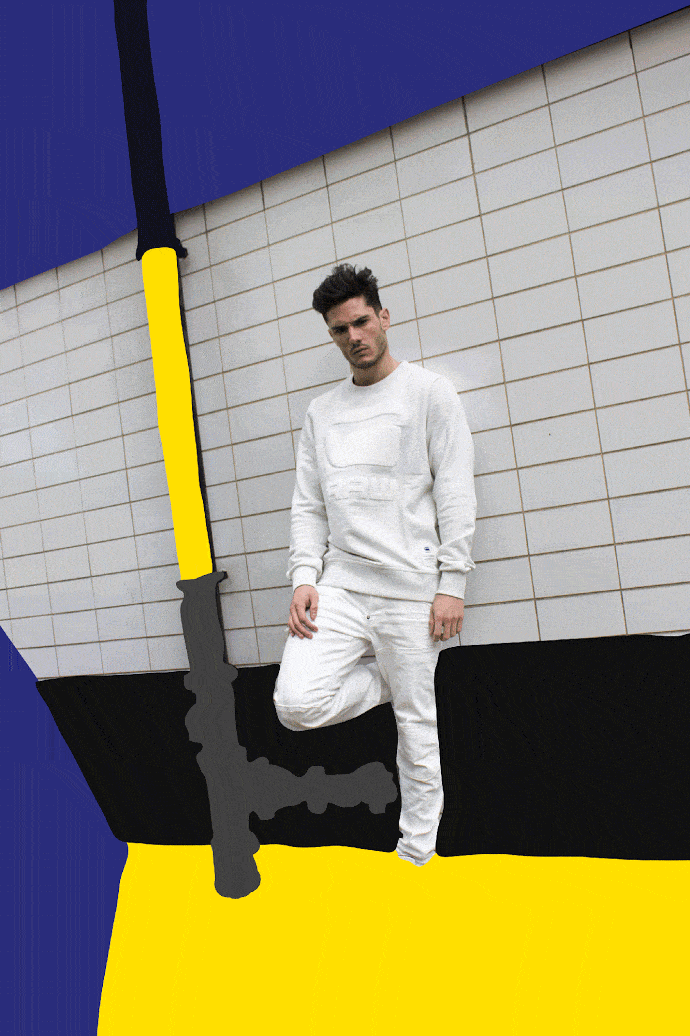 Spanish model Diego Barrueco is one of the most popular faces of the new fashion generation in Spain. Diego was scouted off the back of shooting an editorial for EY! Magateen (Luis Venegas) and now, is signed as worldwide influencer by the prestigious Unsigned Group and has moved to London. He's a twentysomething, eager to take on the world but also to enjoy with his girlfriend, their friends playing football or locking themselves for hours in the gym. He never stops working, has a busy schedule and in the meantime the tattooed guy has been busy building up a healthy social media following and boasts over 600K in instagram and 84K in twitter.
This year, G-Star RAW is celebrating the 20th anniversary of the iconic G-Star Elwood 5620 jeans. The first G-Star Elwood was released in 1996, first invented by Head Designer Pierre Morisset after finding inspiration from a passing motorcyclist in the South of France. The jeans represents the core of the brand's DNA, a symbol of true denim innovation as the first jeans design ever using a 3D construction method.
We took the opportunity to join Diego Barrueco to celebrate together the anniversary of G-Star RAW and ask some questions about his career, where he was 20 years ago when the G-Star Elwood 5620 were invented or which songs he put in a time capsule to hear within two decades…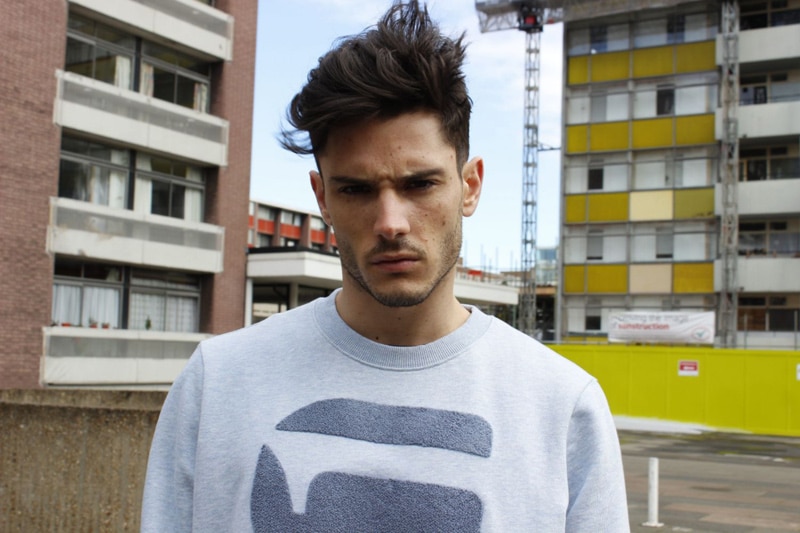 Where were you 20 years ago?
I was in pre-school in Cartagena, Murcia, Spain.
What are, in your experience, the ups and downs of the male modeling industry?
The ups are meeting new people and making friends almost every day, when you get to go travel for longer than 1-2 days. The worse part is being a very competitive industry where you can almost do nothing about it, so it can bring insecurities.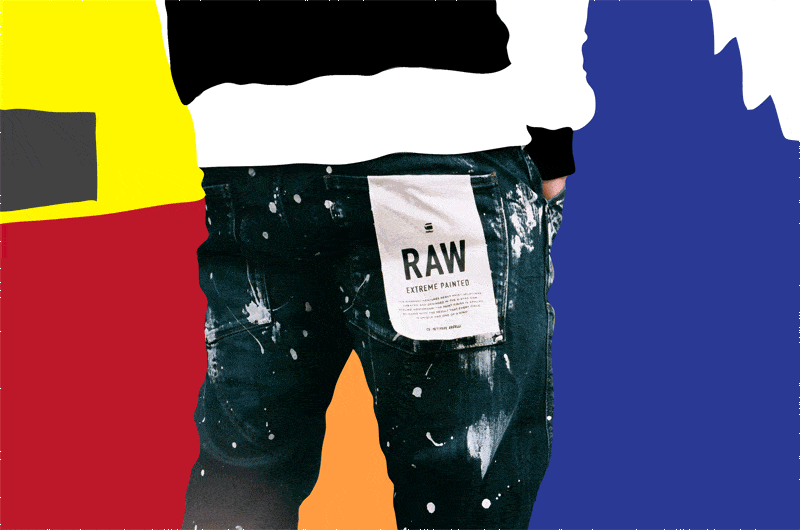 How you started?
I did an editorial for Electric Youth! in Madrid before i was with any agencies and some agencies contacted me, then i signed with a few agencies around the world.
What people see from a model is merely physical, it rarely goes deeper than that. Would you like it to be any different? How would you chage it?
True. They just judge us for our looks without realising theres a person behind them, its one of the worse things of being a model. When I'm with people i try not to talk about my job much or on social media like Twitter i talk about deep things and random matters. Only way to change it is not behaving like a 'model prototype', people think we are all like Zoolander.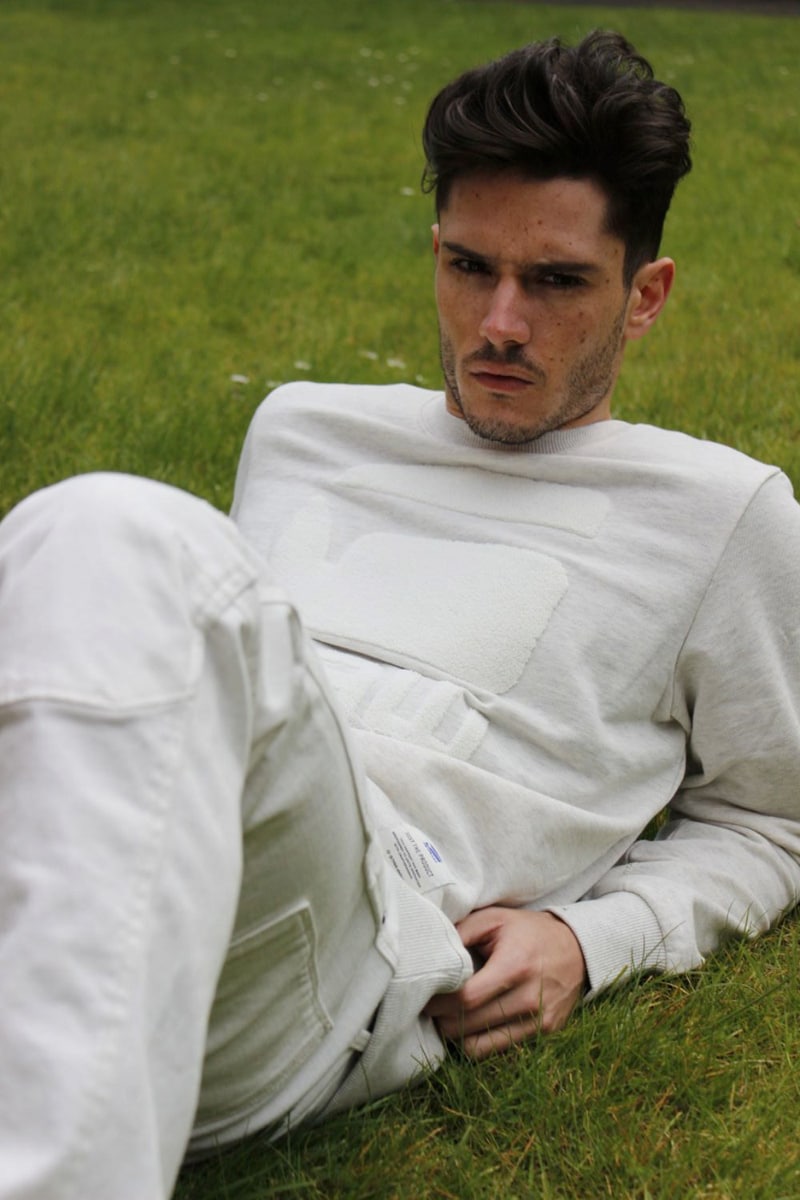 Do people treat you differently when they find out that you're a model?
Definitely. I dont tell people what i do unless i have to or they ask me cause im gonna be straight up judged. They start asking me questions like how much i make, gossips… you can feel they think you have a cool job but on the other hand theyre judging you and probably thinking youre either stupid or a douchebag.
What are your hobbies in your freetime?
In my spare time i play sports, like football or swimming, or gym in general. I love watching documentaries about conspiracies, playing FIFA, listening to hip hop or read articles about science or politics. Random but nothing special.
Imagine that you have to make a mix tape to listen in 20 years. What songs would you pick?
Id pick my favorite songs by Drake, Partynextdoor and Roy Wood$! you can listen to them no matter your mind state!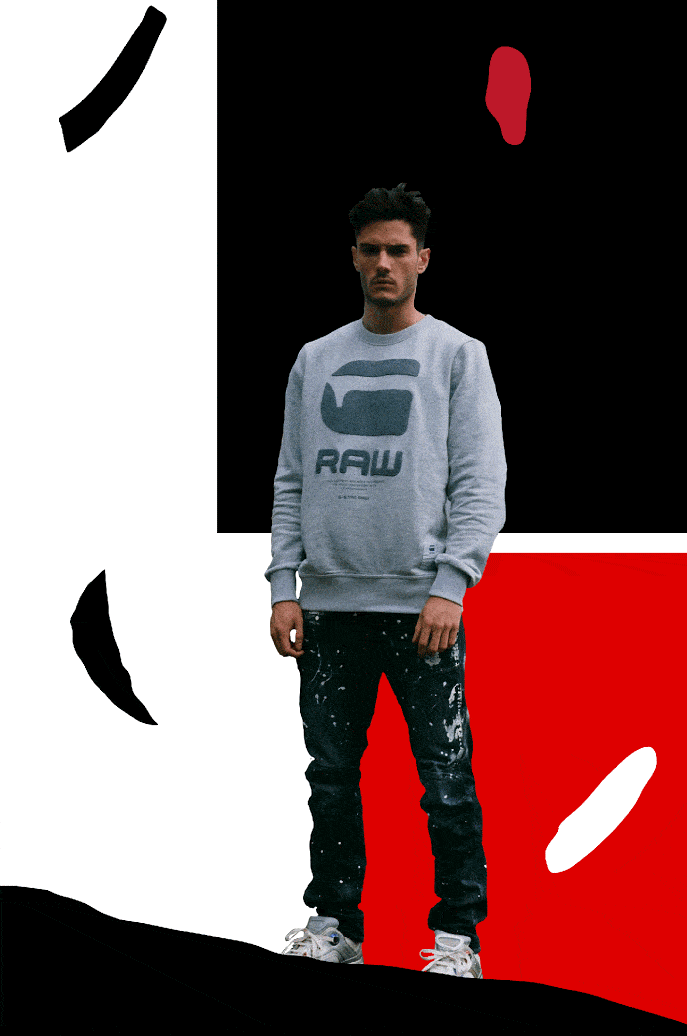 Tell us about your future projects…
I want to keep working as a model, but in the future I want to still be linked to the fashion industry somehow, especially urban fashion which is what i
know best. Im designing my own brand as well. But i never close any doors cause in this world you never know who you can meet tomorrow that can change your life with a new opportunity!
Where you see yourself in 20 years?
Lately im thinking about moving to an exotic island like Bali or something, so i see myself surrounded by my future wife and kids in an exotic place away from the stress and clouds of London that lead my days today haha.
What is Fucking Young! for you?
To me FY! is the number one magazine about young males with a cool and different sense of fashion that like to have fun.
Diego Barrueco wearing G-STAR RAW for Fucking young!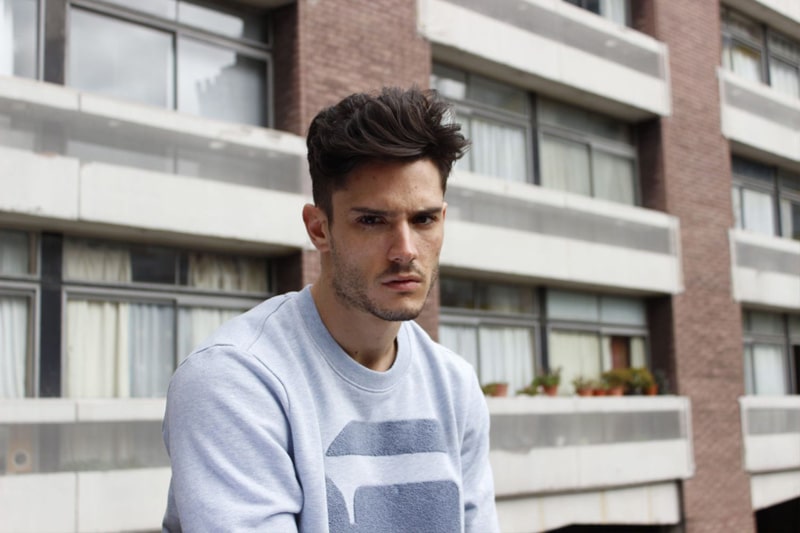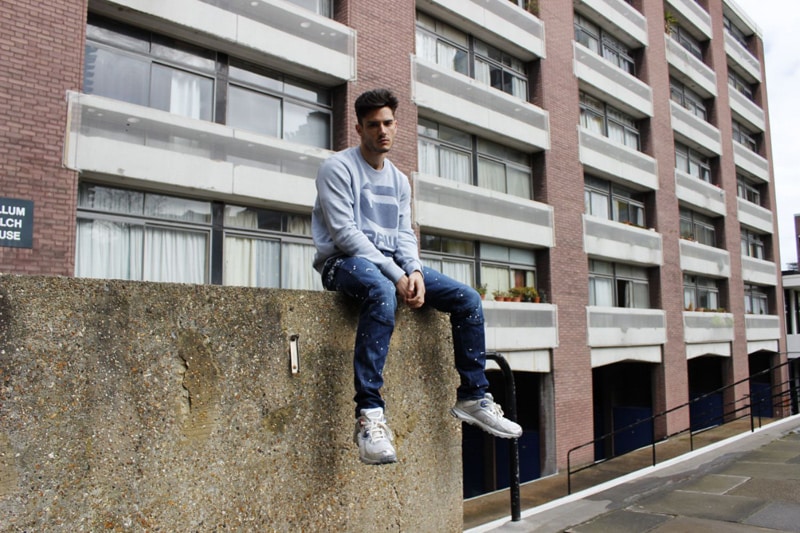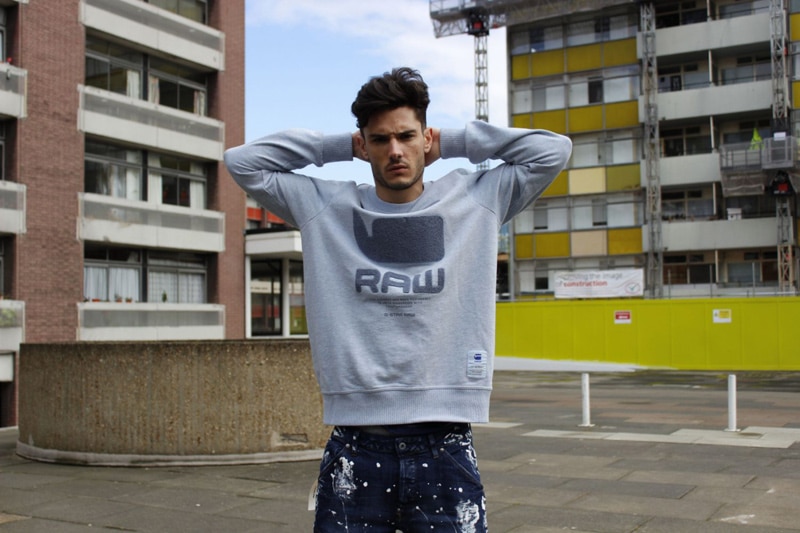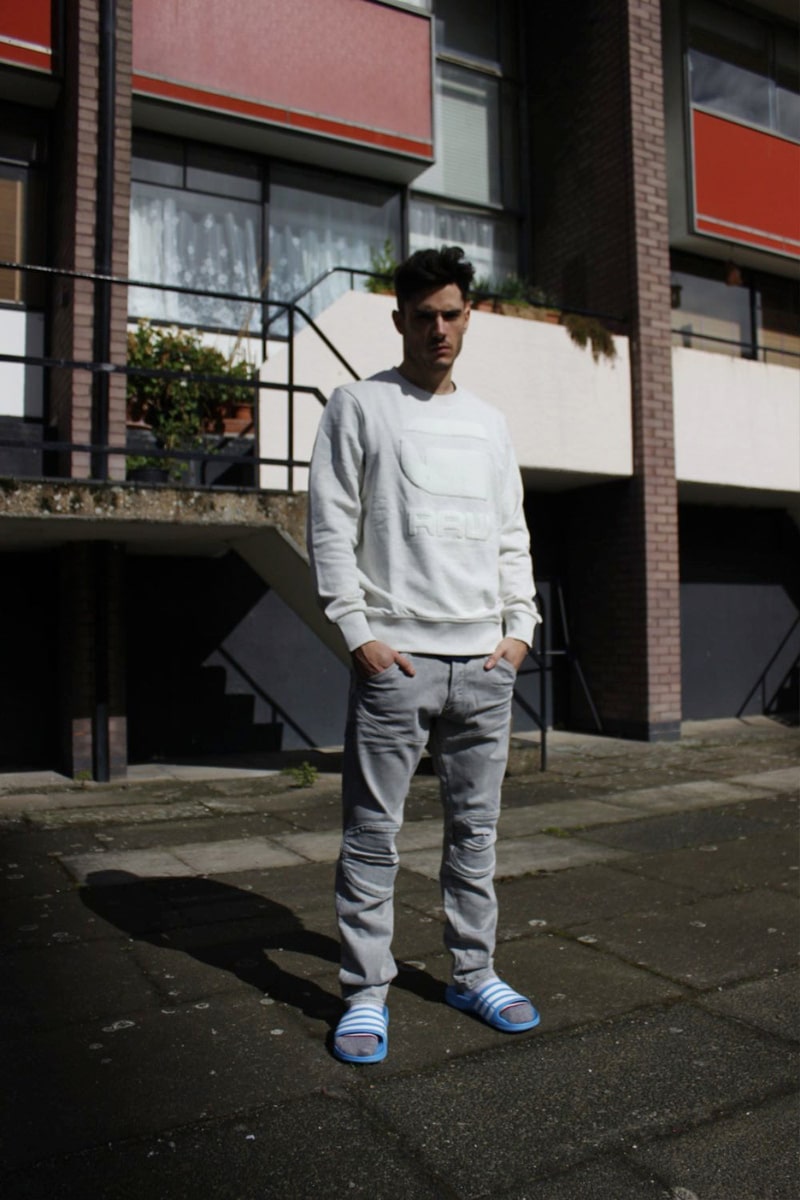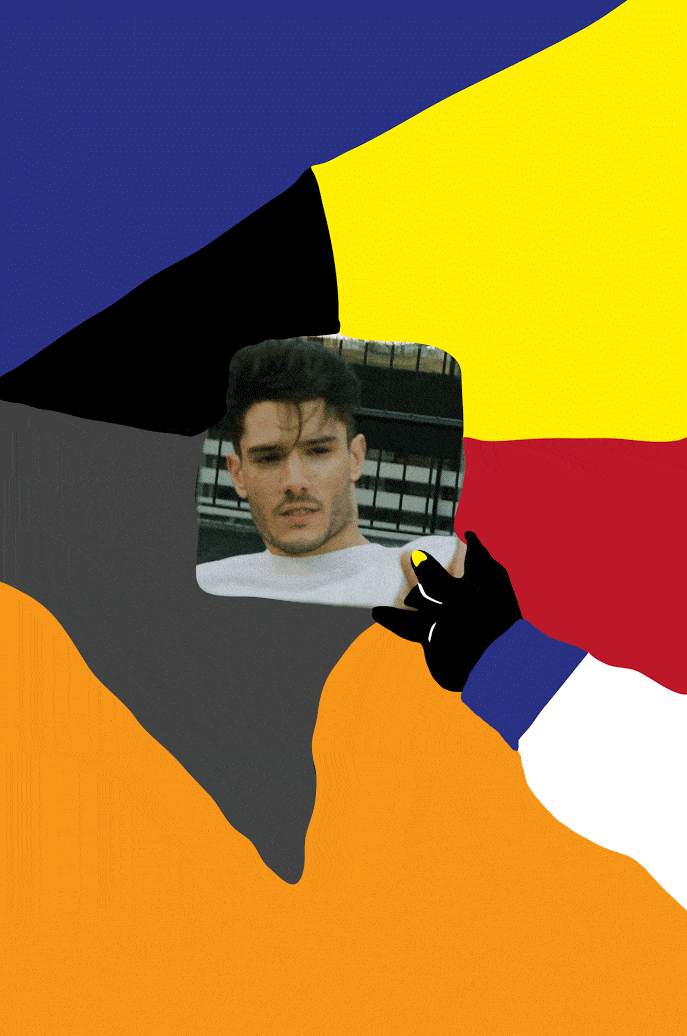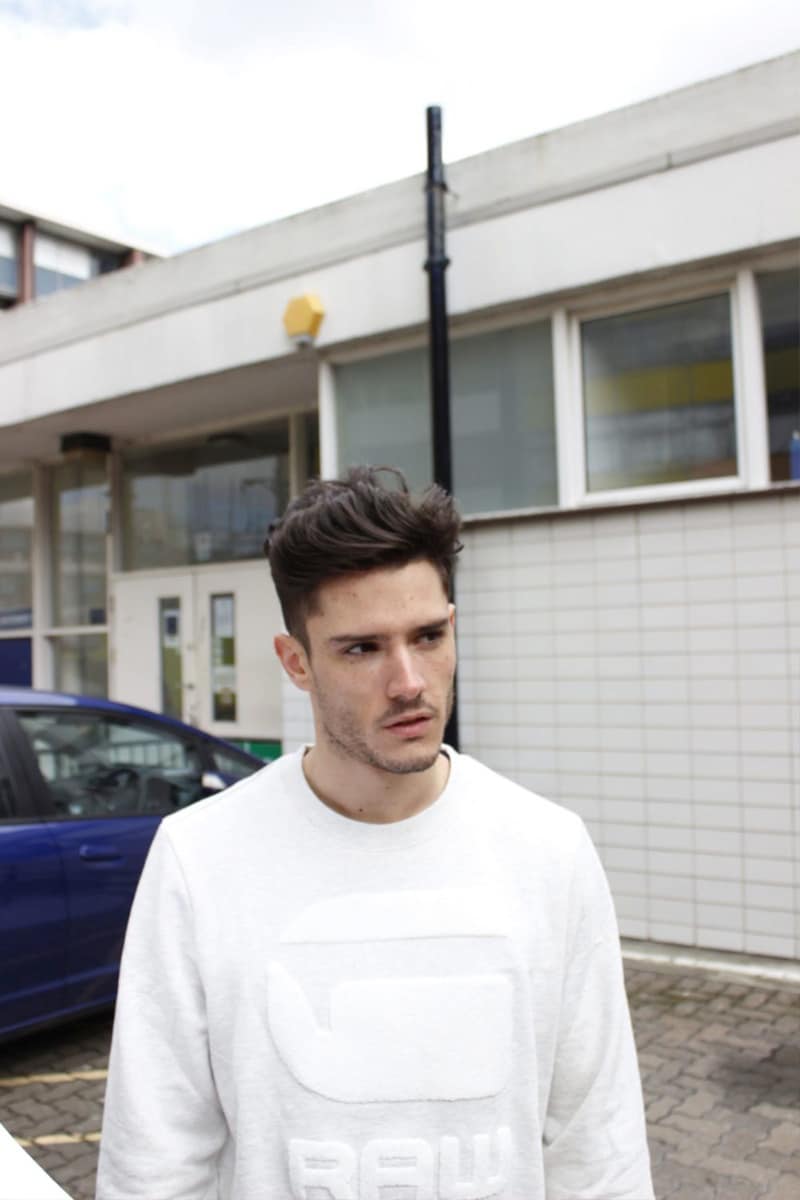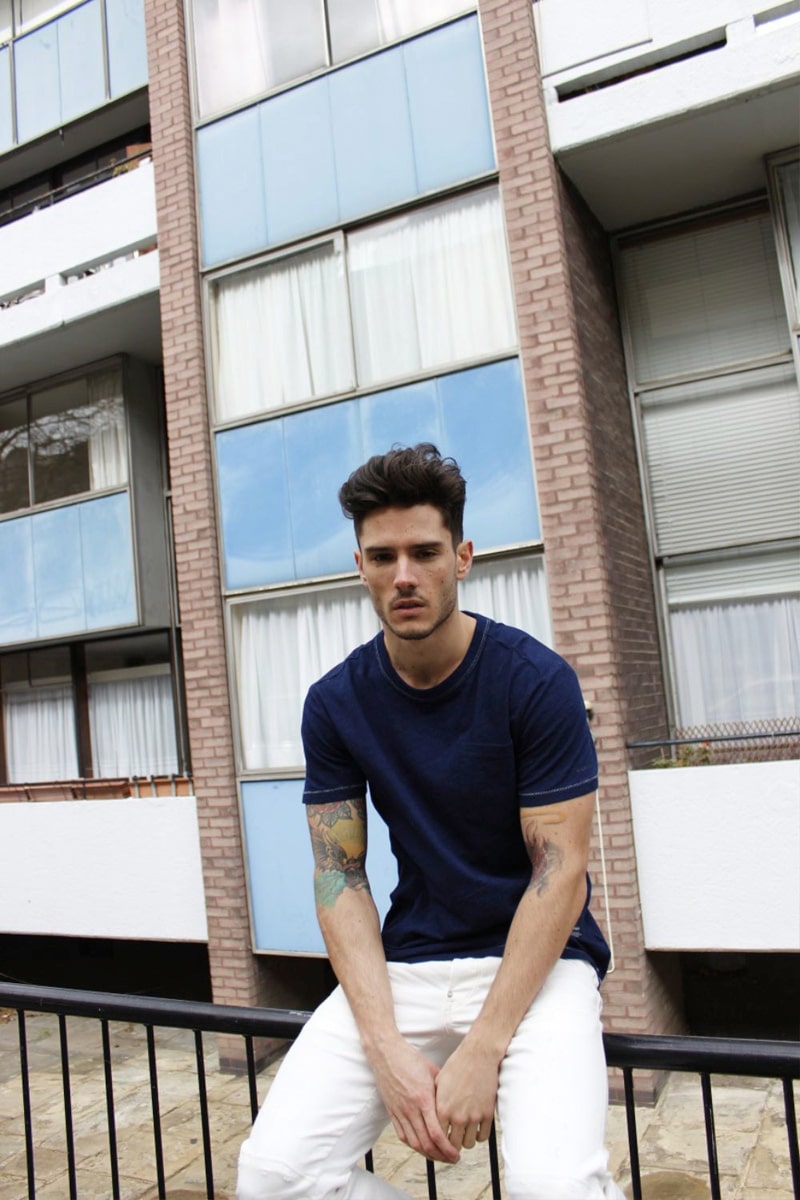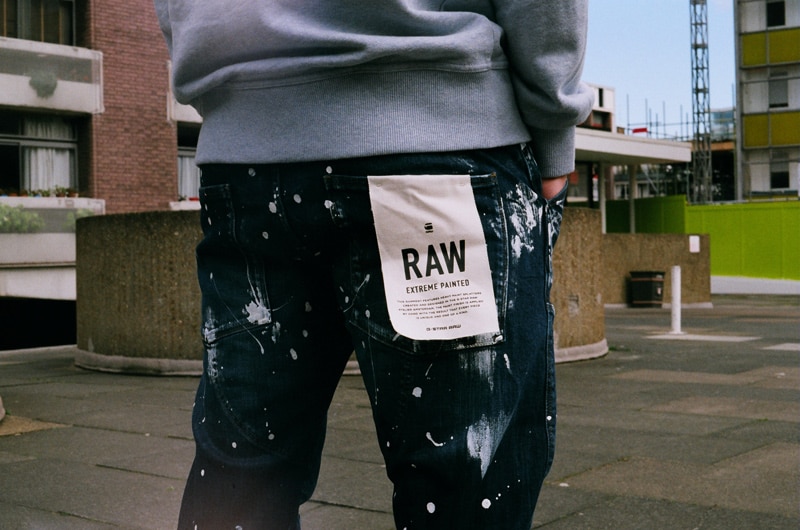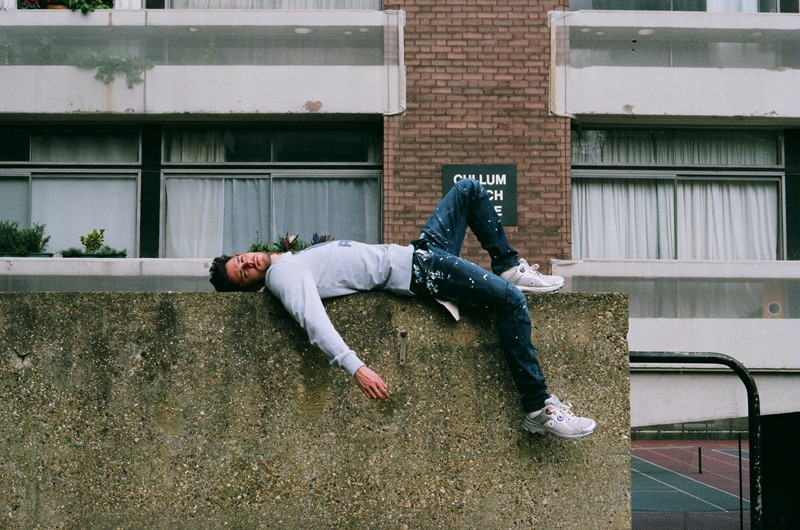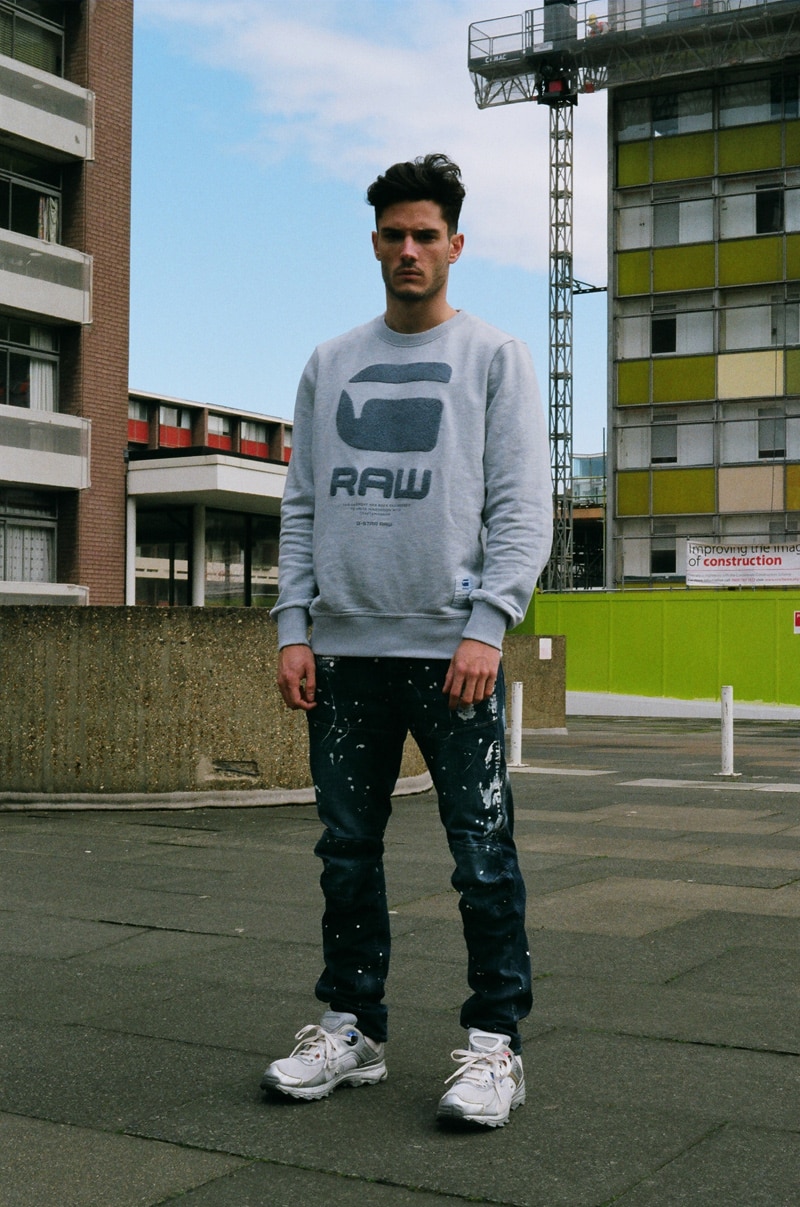 Credits
Photograpy by Roberto Piqueras
Artwork by David Méndez Alonso
Make up and hair by Ammy Drammeh
feat. Diego Barrueco @ Unsigned Group