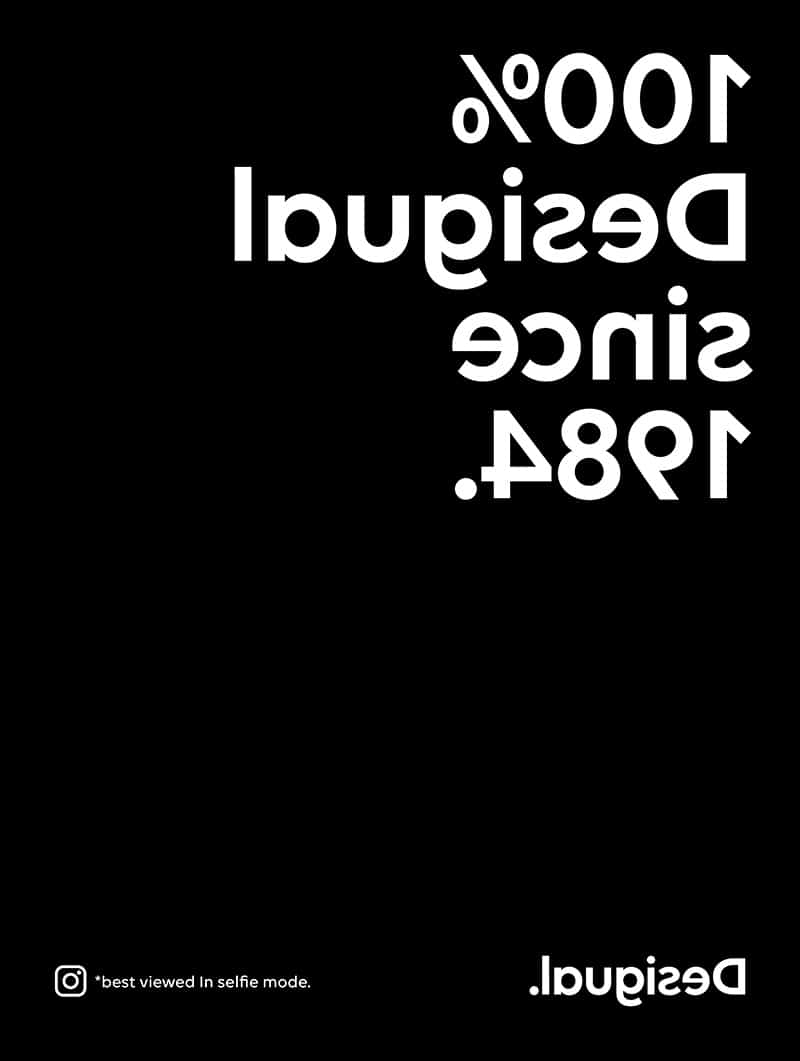 Spanish brand DESIGUAL continues its "Transformation Plan". Just a few days ago, during a mind-bending brand show at its headquarters in Barcelona, the brand presented its new logo: rotated 180 degrees.
"Renewing our identity as a brand is one of the pillars of our transformation process that will allow us to achieve our goals, in addition to the redefinition of the product and the optimization of the distribution network in which we have also advanced. At Desigual, we are committed to a purpose-oriented business model. People mobilize and build their preference for a brand because behind it there is a reason for being, a story. Ours is to awaken the creativity that we all have inside. That's why we create products that allow us to provide a personalized shopping experience throughout the journey with the brand " – Explain Guillem Gallego, Chief Marketing Officer.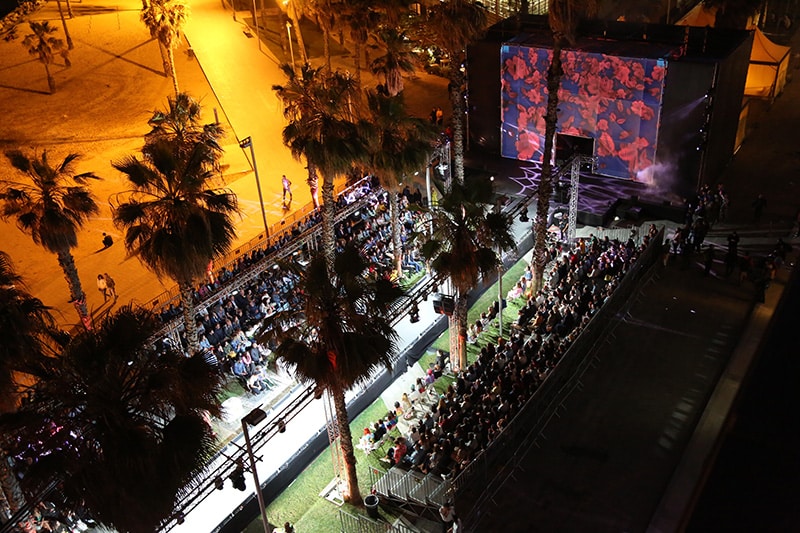 "EL LOVE" is the collection for Spring/Summer 2020, that we could see on the catwalk between a performance of light, music and special effects, choreographed by Fidel Buika, who began making us travel to our origins with the appearance of the first logo of DESIGUAL "the Humans" created by the illustrator Peret in 1986. Over 60 people on the stage, including models and dancers… transport all the audience to places like Hawaii, India or Ibiza through the vibrant soundtrack designed by LowkeyMoves artists.
 "EL LOVE" is a new step forward in terms of quality, innovation, sustainability, and diversity. A declaration of intentions: colorful, universal, contemporary, original and respectful. "EL LOVE" speaks about love what we are. Show ourselves to others without fear. To mix. To be the best version of us and respect and love all around us. Also, DESIGUAL confirms that they will continue its collaborations with guest artists like Miranda Makaroff, Monsieur Lacroix, Okuda San Miguel or Jordi Mollá.
Sure you will not feel the same as we feel sitting there, but we leave you some backstage photos below: