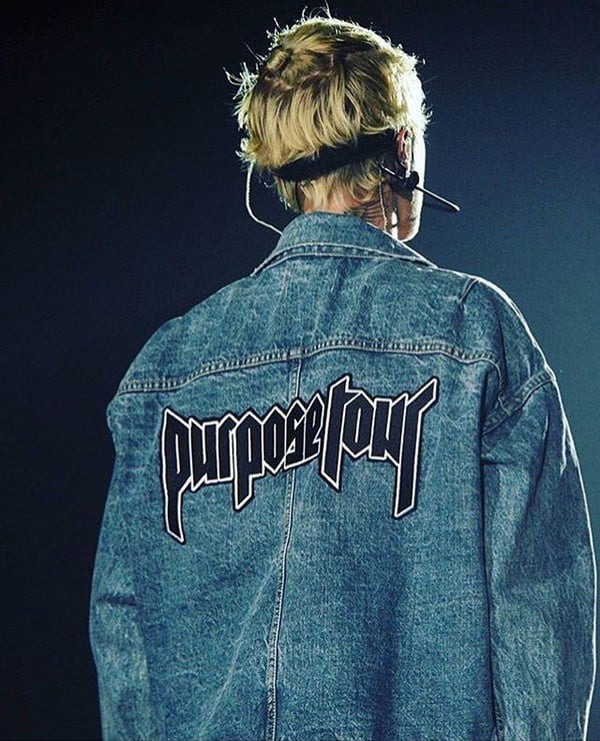 This now everyday-growing phenomenon is not completely new. To understand where it comes from we have to get back to 2012. That was the year of "Watch the Throne",  Kanye West and Jay Z memorable collaborative album and tour. In that occasion Riccardo Tisci, creative director of historied French house Givenchy, was asked to design the cover of the album, the tour merch and the onstage outfits for the two artists. The merch then was also put on sale by some of most renowned luxury retailers. That was the very first time in fashion history an artist merch transcended his role and became something more. Before that time no one would have ever put and artist t-shirt in a luxury retail selection, because it would  have sounded ridiculous.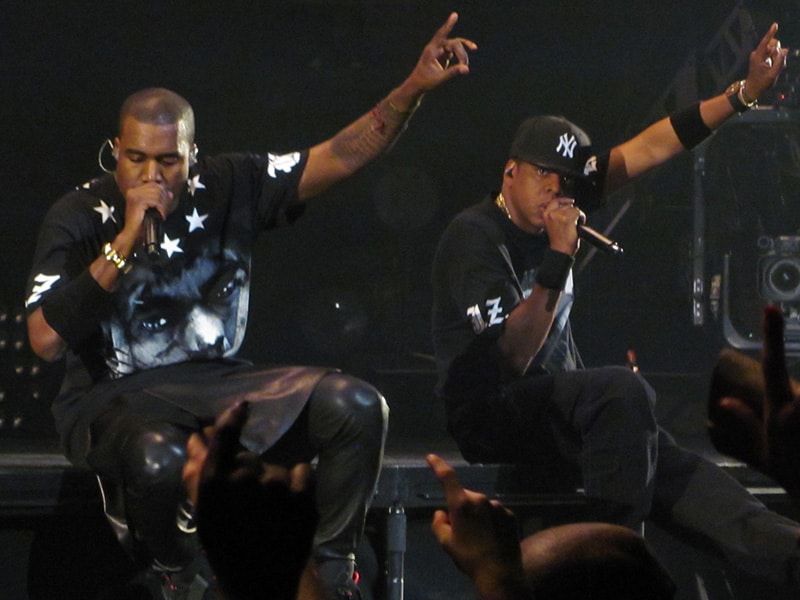 We have again to praise Kanye West for having transformed his merchandise (and merchandise in general) into something worth matching with designer garments.
This was also thanks to Kanye diehard fans that started wearing his tour t-shirts with high-end pieces that characterize KW style.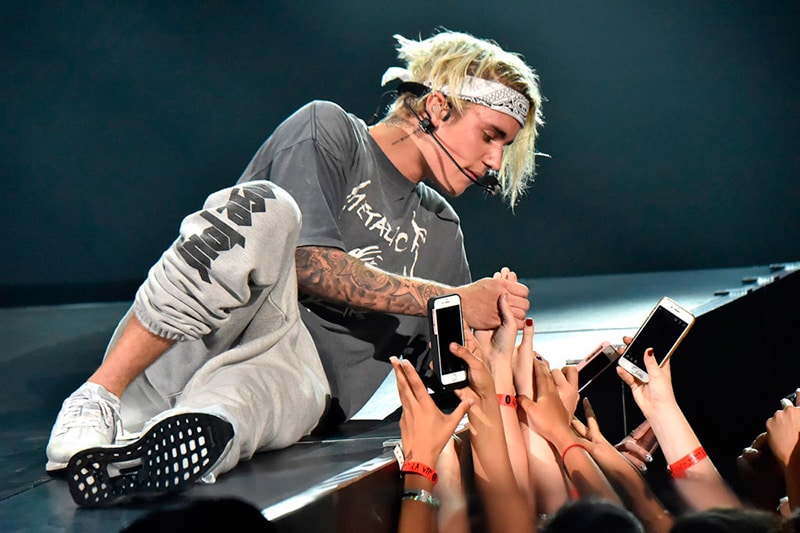 One of the biggest phenomenon developers today is Jerry Lorenzo, designer for the cult brand Fear of  God. He started printing the "Fear of God" logo over vintage hard rock and heavy metal bands t-shirts and called them "Resurrected Rock Tees". He was maybe inspired by the hard 'n heavy looking t-shirts made by Balenciaga and Dsquared some years earlier. However the "Resurrected Rock Tees" idea was a huge success. These t-shirt (retailed for around $800) are always sold out in few hours and become rare piece for fashion collectors.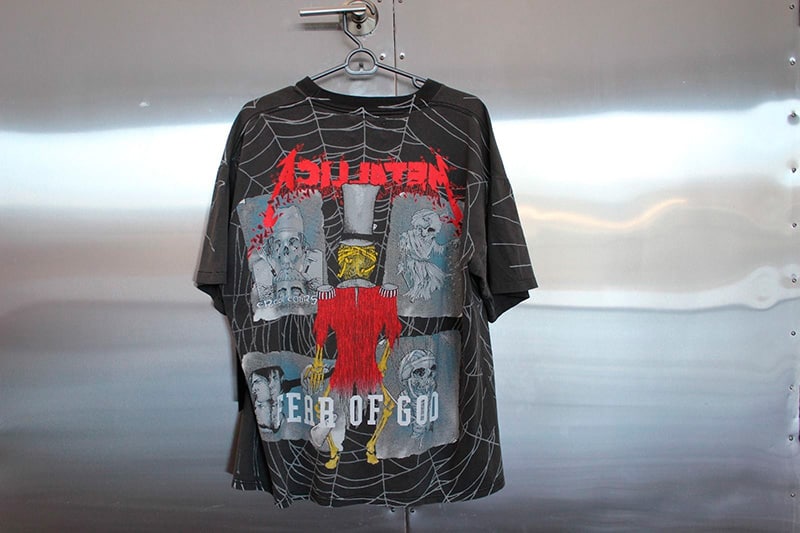 This year Jerry Lorenzo decided to bring the whole thing to another level, designing all the merchandise for Justin Bieber "Purpose Tour". Needless to say, the success was guaranteed.
We could also speculate that Jerry used Bieber merch as substitute of a diffusion line.
In fact all "Pourpose Tour" pieces are heavily influenced by Fear of God aesthetic and vintage rock style graphics, but are considerably less expansive than any of the Jerry Lorenzo designs.
Then there is Rihanna whose last tour merch is so fashion inspired that made its appearance in many fashion bloggers and victims instagram profiles.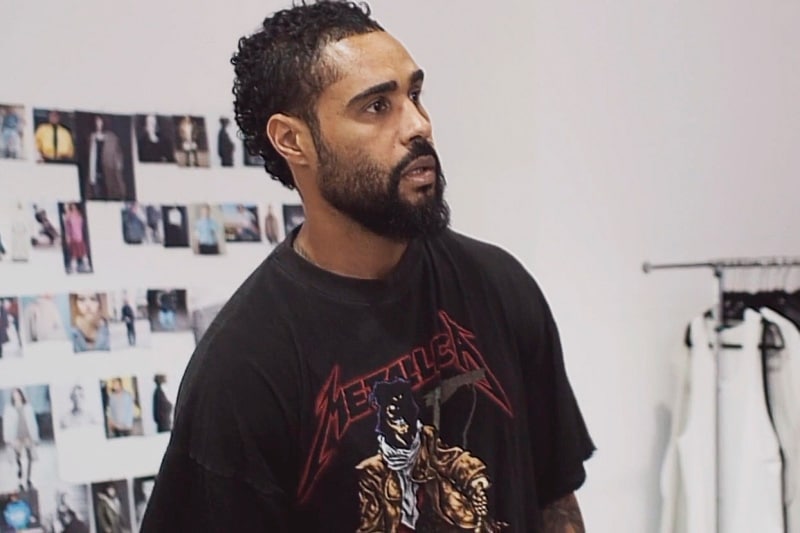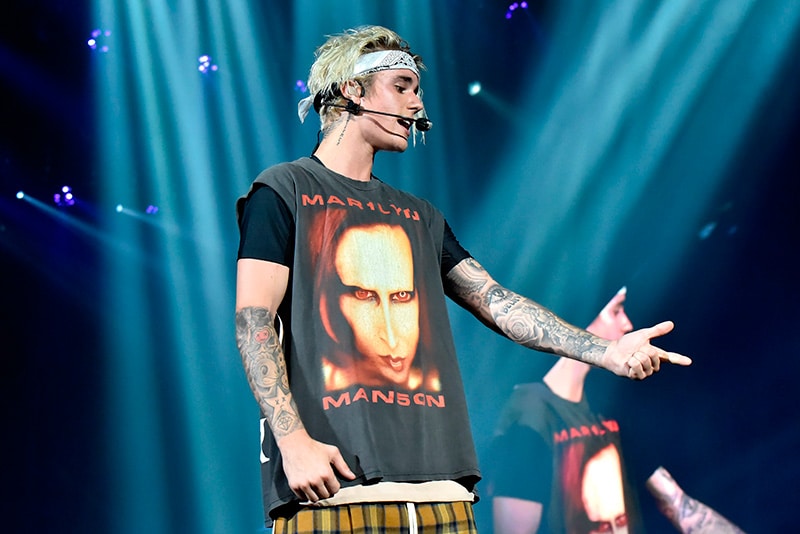 Last but not least there is Denma Gvasalia with his Snoop Dog 90's tee rip-off that made the internet talk.
This is maybe the hottest trend of the season and we already know that it won't stop, but it's not a coincidence that this phenomenon is exploding just now.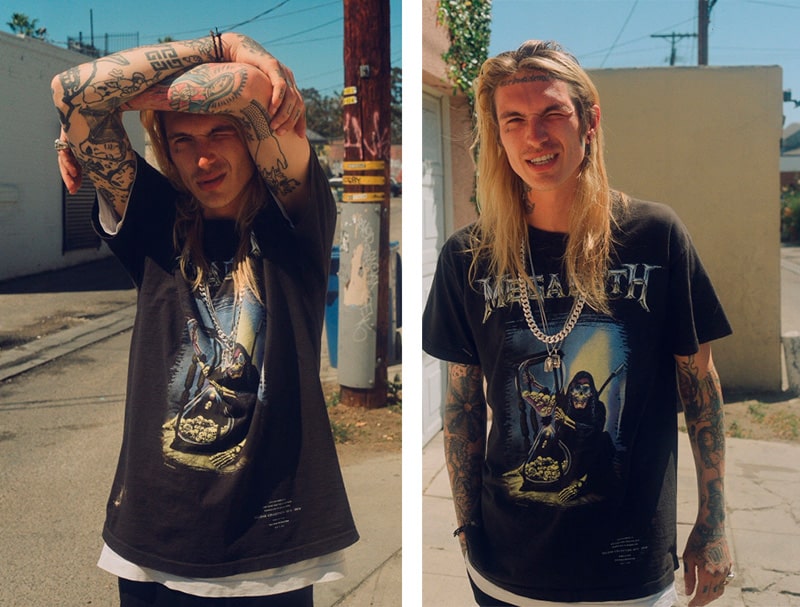 Music and fashion  today need one each other to keep their market profitable.
Artists use fashion to make their public image stronger and fashion houses use artists to make their audience wider. That's the fashion game nowadays.
In hard times only cooperation can guarantee survival and growth. So we must prepare for more and more.